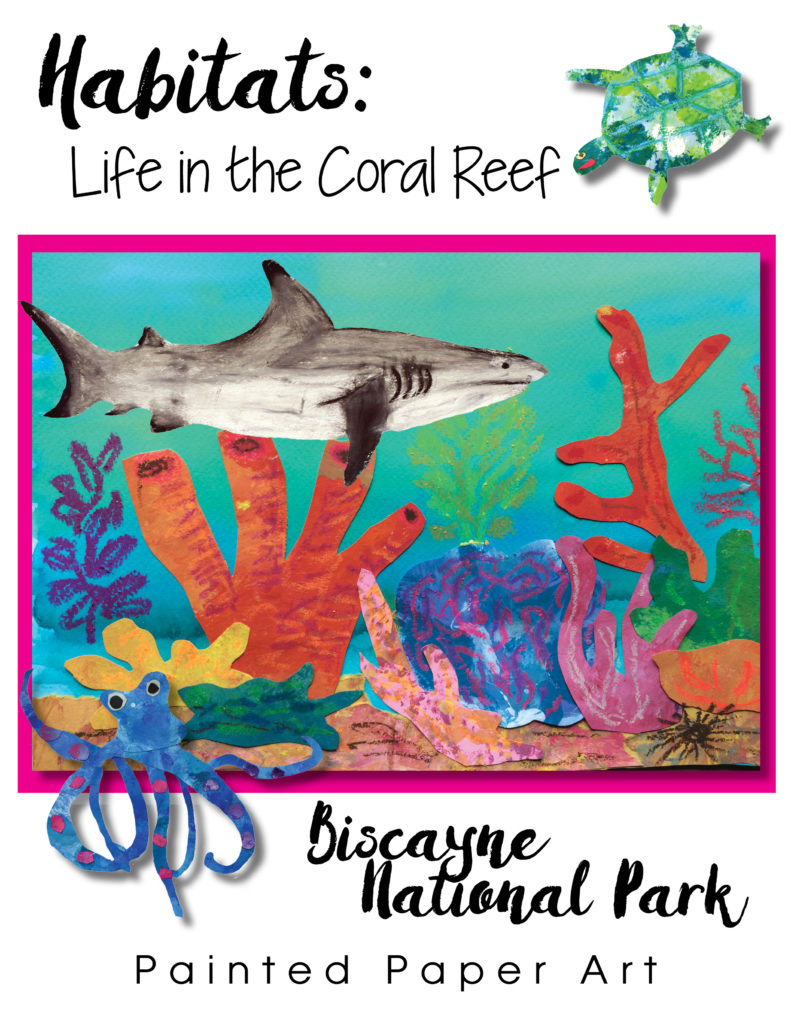 Kids love the Ocean! Why not bring Biscayne National Park to your classroom while creating some fascinating creatures in their beautiful coral reef habitats? Biscayne National Park is a chain of narrow islands that make up the Biscayne Keys and divides Biscayne Bay from the Atlantic Ocean. Here the coral limestone faces outward toward the sea and a colorful coral reef exists. It is a destination your students will love to learn about while gaining an understanding of a coral reef habitat.
This unit, which contains information specific to the coral reef habitats, connects fun art lessons and science together. Check out these fun projects.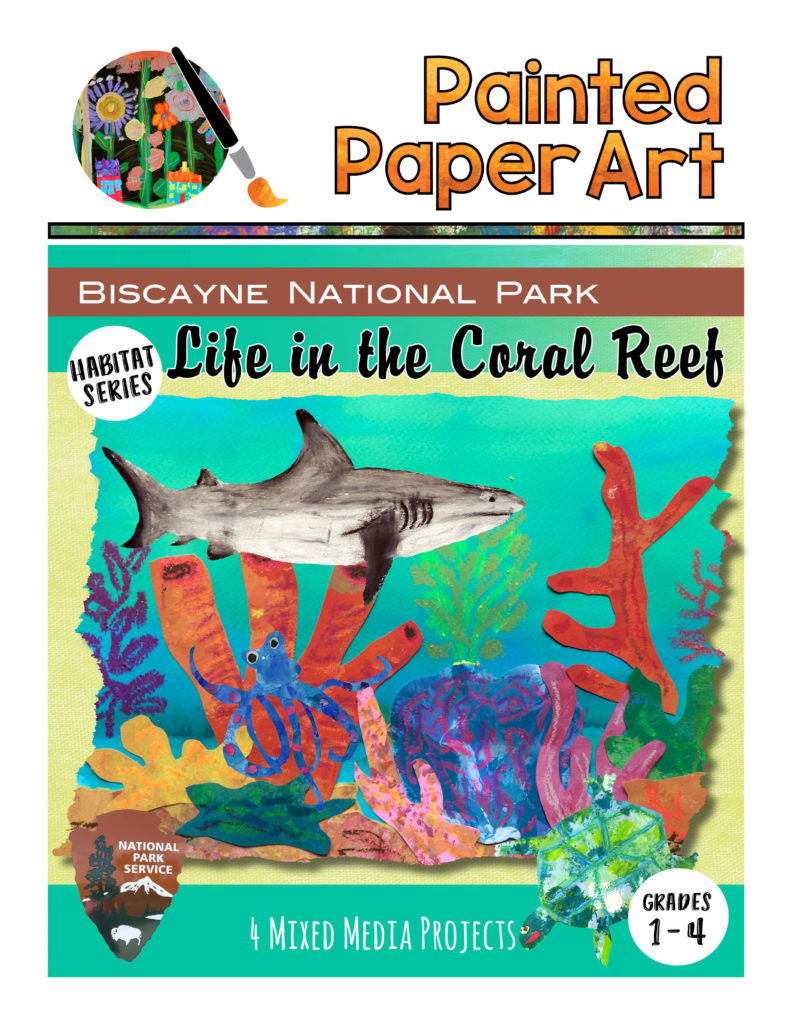 The first project created is an Octopus using mixed media – painted paper and oil pastels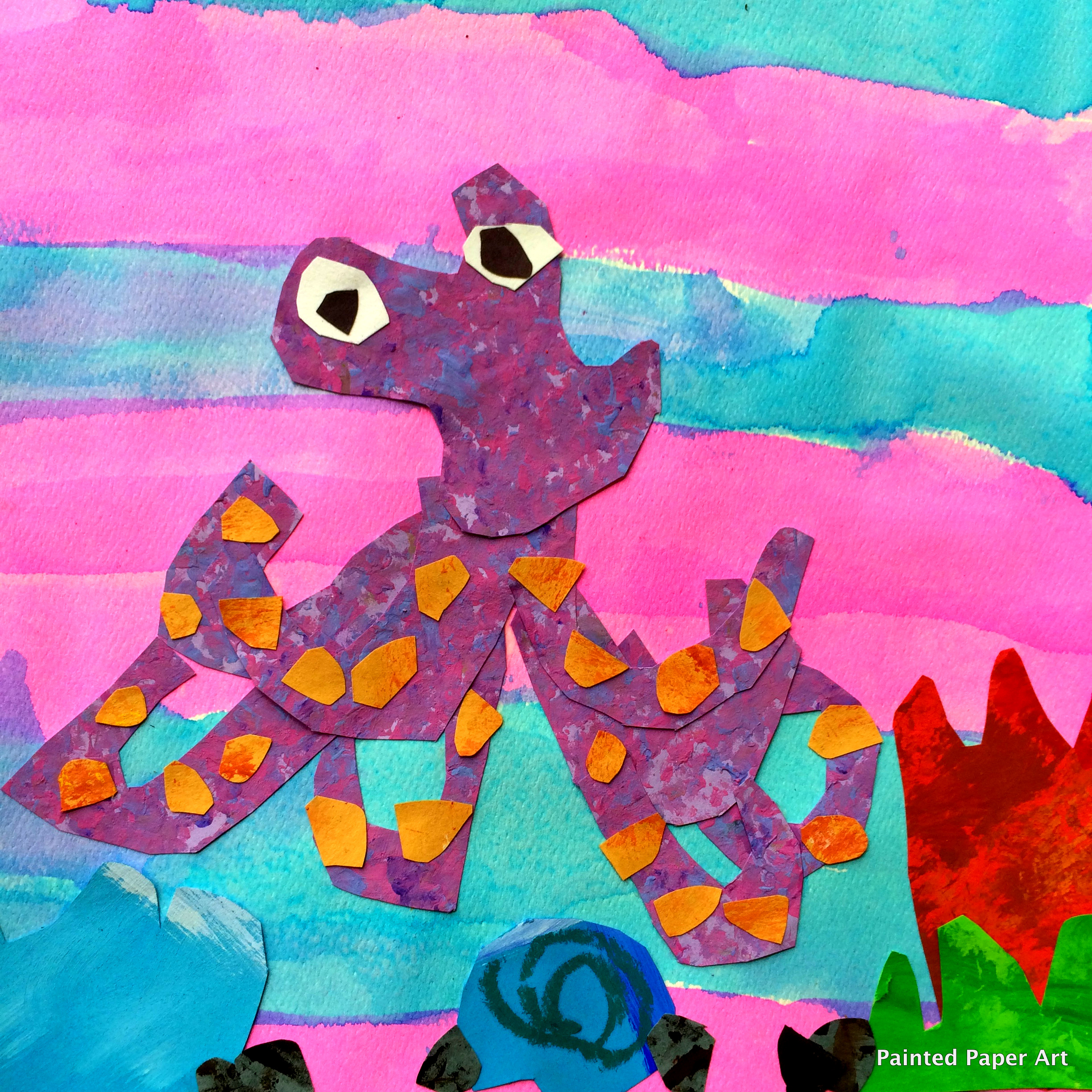 Gallery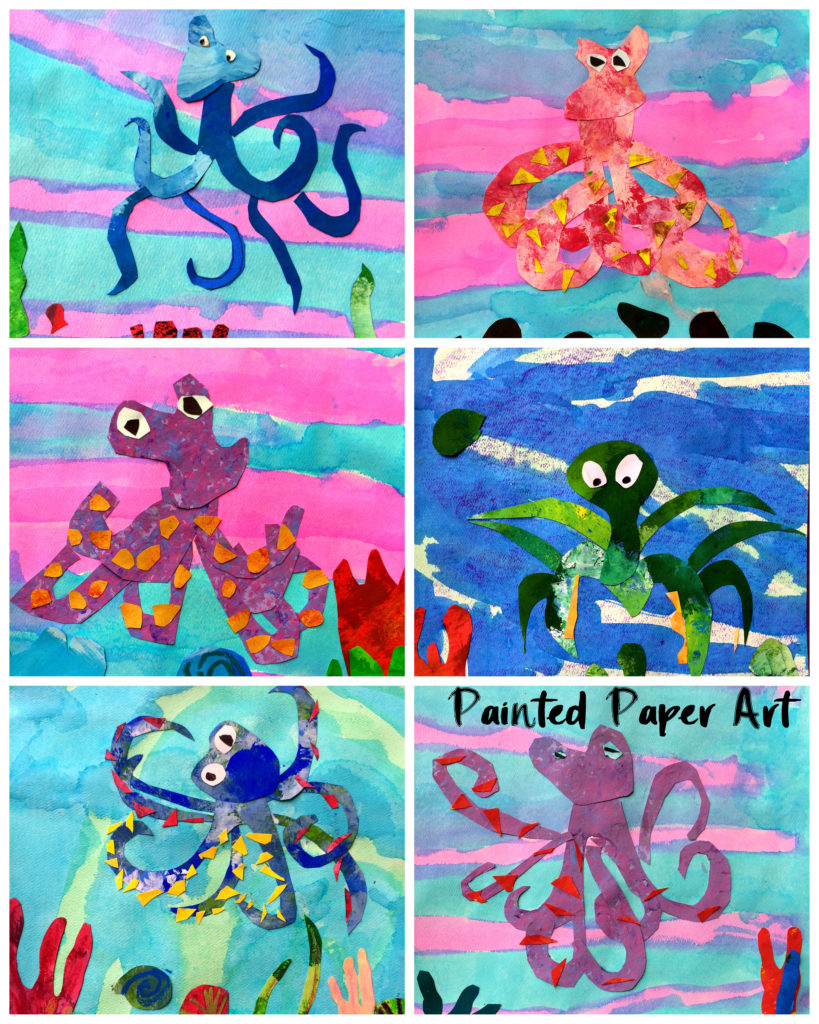 The second project is a beautiful layered mixed media Coral Reef landscape with paints, oil pastels and painted paper details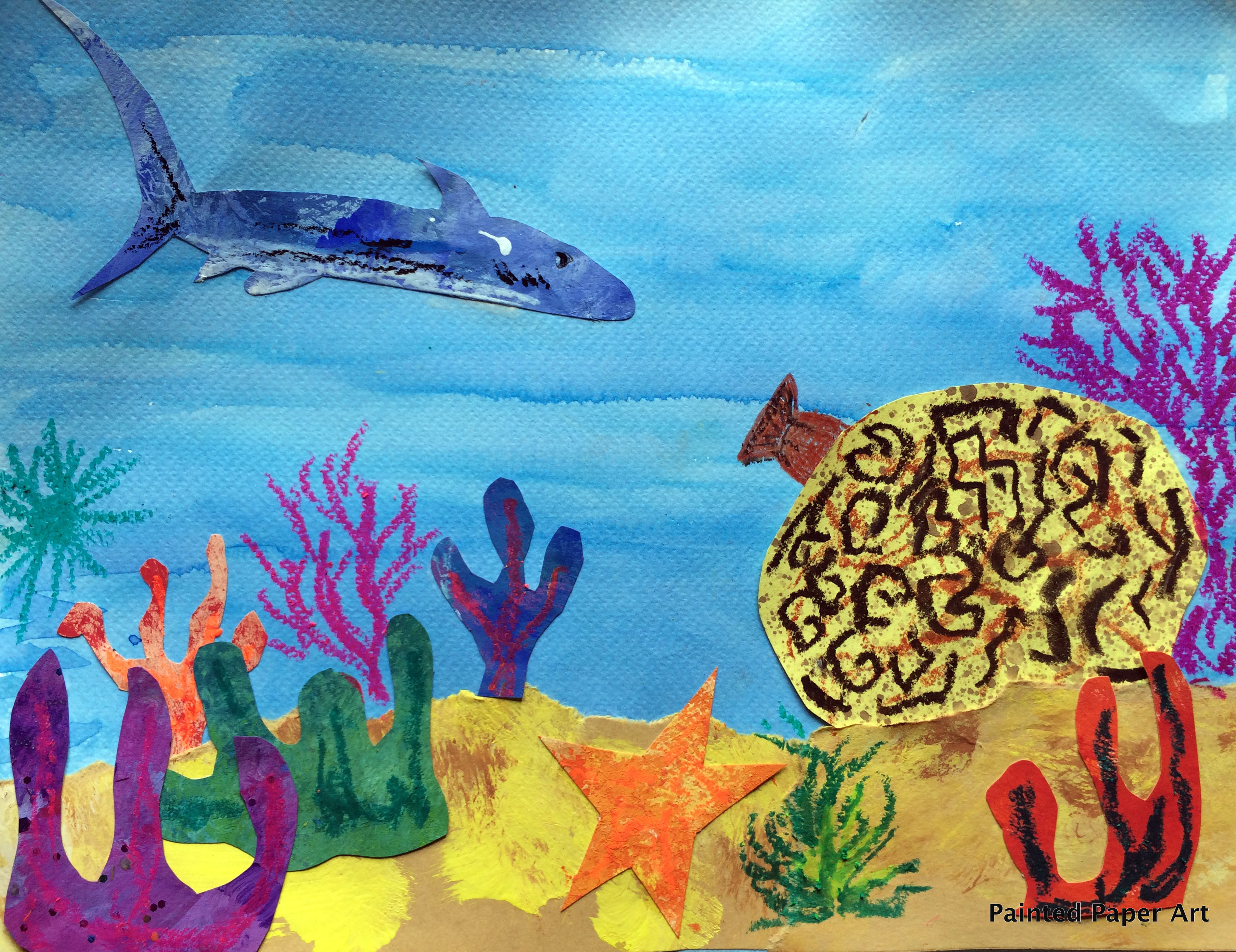 The third project is a mixed media shark common to the habitat of the coral reef of Biscayne National Park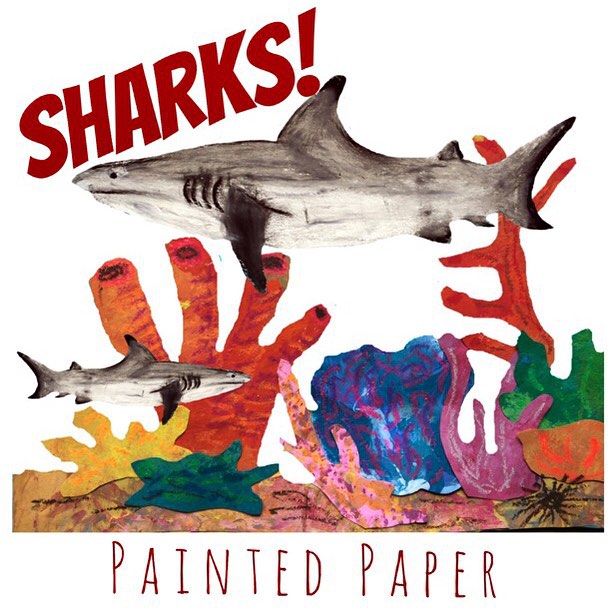 The fourth project is painted paper sea turtles constructed out of easy, basic shapes with fun details
Gallery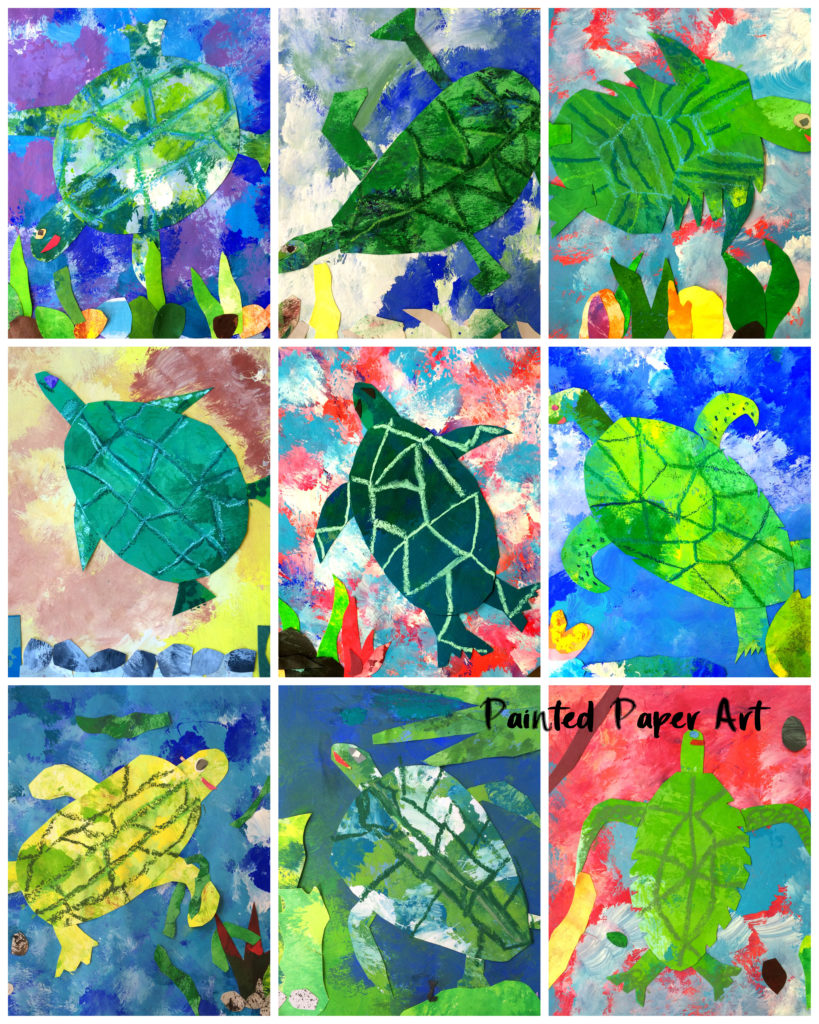 These various mixed media projects are sure to delight your students. Want more details on how to create these fun lessons?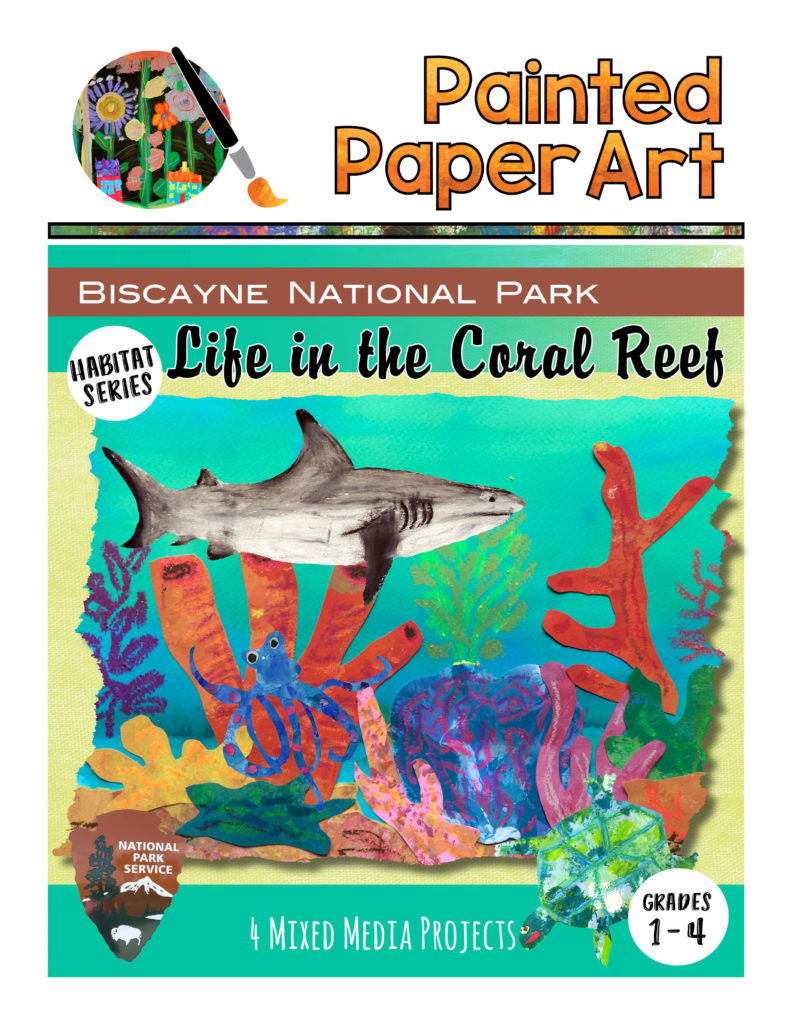 These art lessons are easy to follow while being successful and fun for students.These lessons cover grades 1-4, but any age will love creating these projects.
Each project requires 1-2, 40-minute art sessions depending on grade level.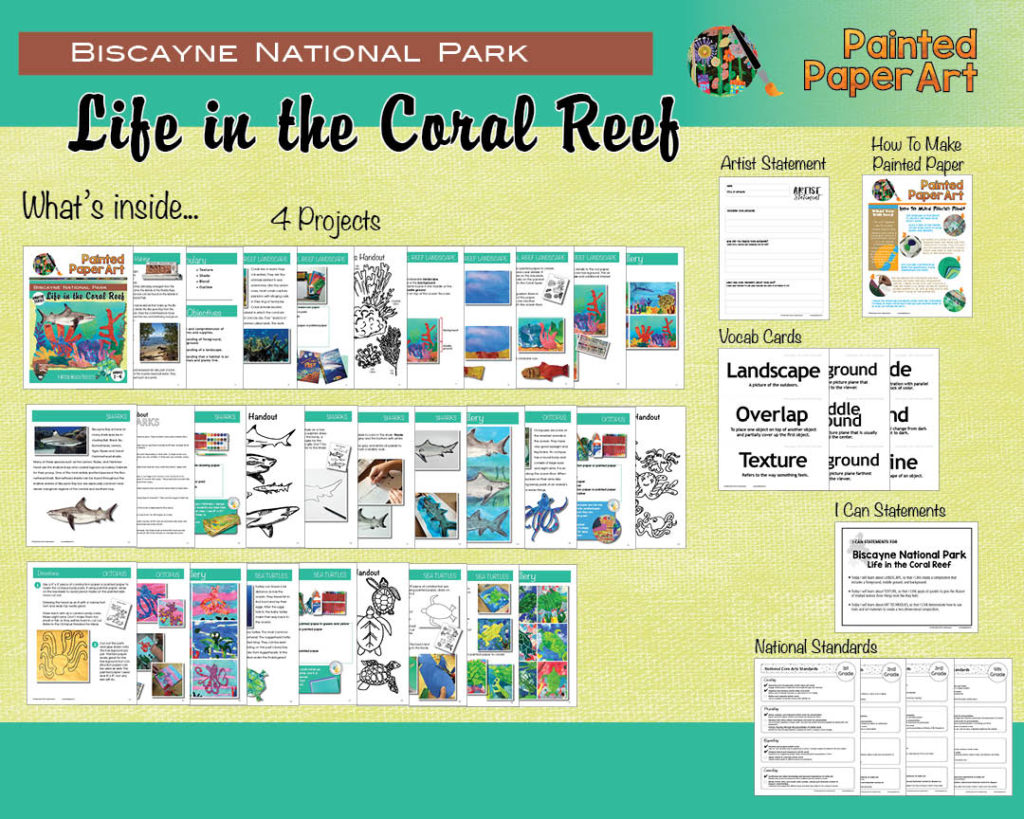 Included in this 23 page digital lesson plan:
Step by Step full-color photo tutorials for each lesson
Background information of each project
Background information for Biscayne National Park
Learning Objectives
Vocabulary Word Wall
Supplies needed for each project
Reproducible Coral Types Handout/ Coloring Sheet
Reproducible Shark Handout/ Coloring Sheet
Reproducible Octopus Handout/ Coloring Sheet
Reproducible Turtle Handout/ Coloring Sheet
Facts about Sharks Information Sheet
Student Galleries for each project
National Core Art Standards checklist
How to create Painted Paper Handout
This is a perfect addition to your lesson library while connecting to the science standards. Unsure about purchasing a PDF from Painted Paper Art? Here are a few comments about these lessons.
"The students will love the colorful, fun lessons! You have included a wealth of information about sea life. Thank you for all the time put into this!" Faye K.

"Beautifully done! Great attention to detail too – awesome lesson, thank you!" Satisfied Buyer
"Your art units have everything! Your units help me feel successful as well as my students. Everything is step by step and the pictures are so helpful!" Kathryn L.

"Love how the many projects can be used together or in isolation! Wonderful job integrating several subjects!" Virginia W.

Keep on creating!