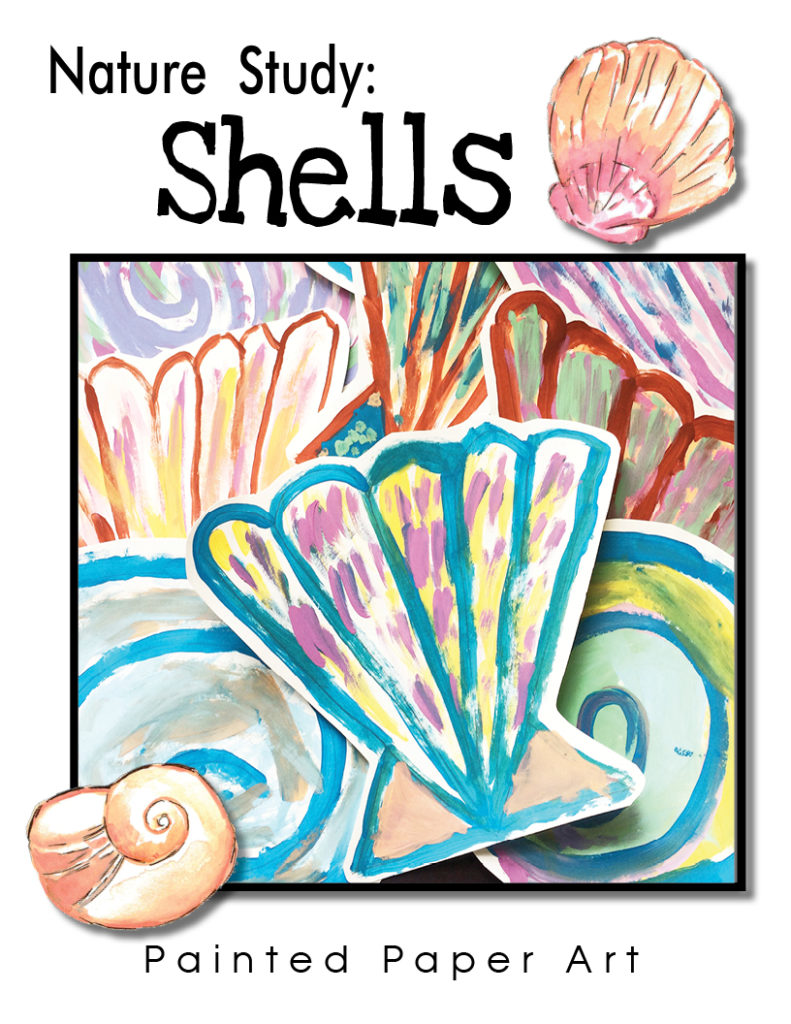 This Sea Shell Art Lesson introduces students to the beauty of sea shells while incorporating science. Children will learn about shells while creating fun, colorful art projects. They will use a variety of art supplies while reinforcing language arts and important science terms.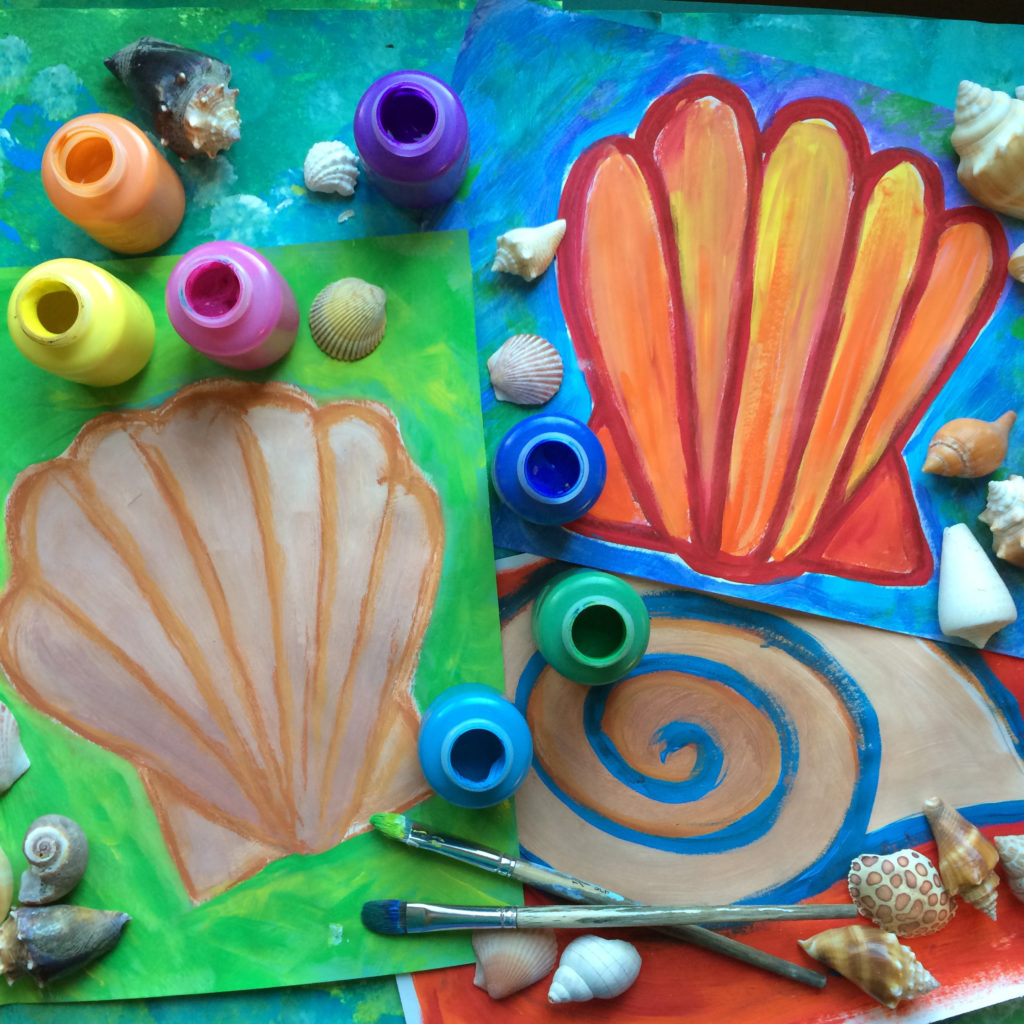 This 17 page-pdf features an easy to follow art lesson, complete with full color photos. Also included is seashell info and two adorable seashell poems. This lesson is great for ages 7-11, but any age student can create a beautiful art project using these directions.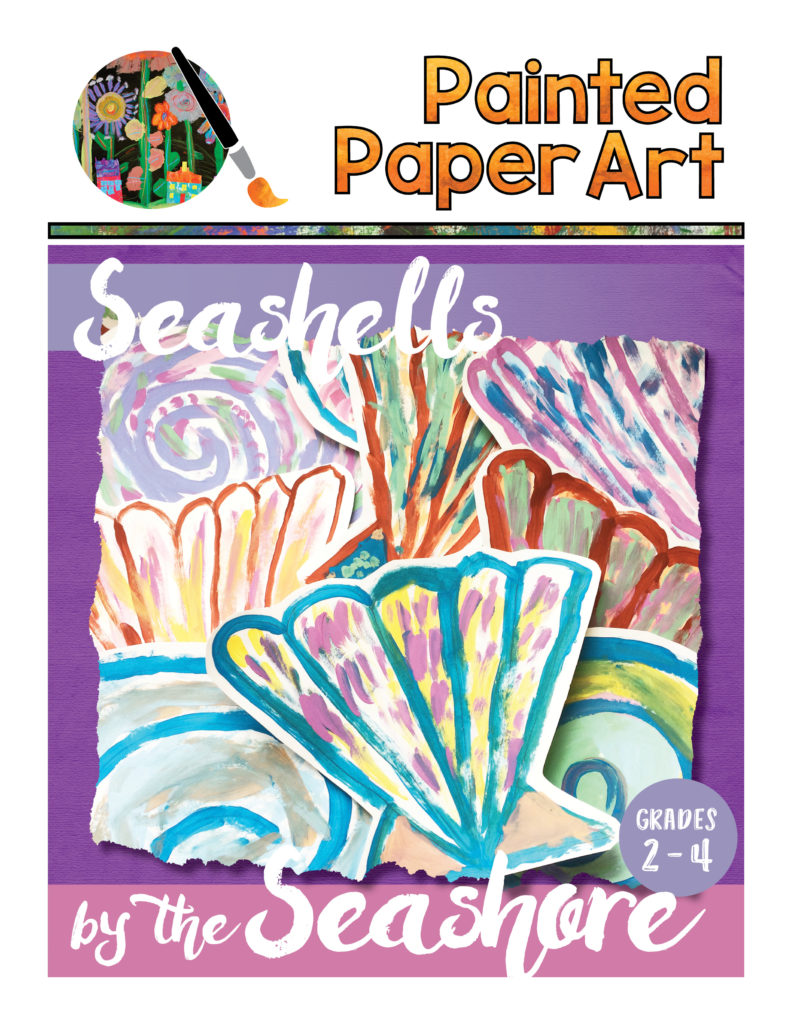 The pdf includes:
Step by step full-color photo tutorial for the lesson
Information about seashells
Supplies needed for project
Seashell poems
Vocab words and learning objectives
Student gallery
Reproducible seashell handout
I Can statements
National Core Art Standards Checklist
Vocab cards
Reproducible artist statement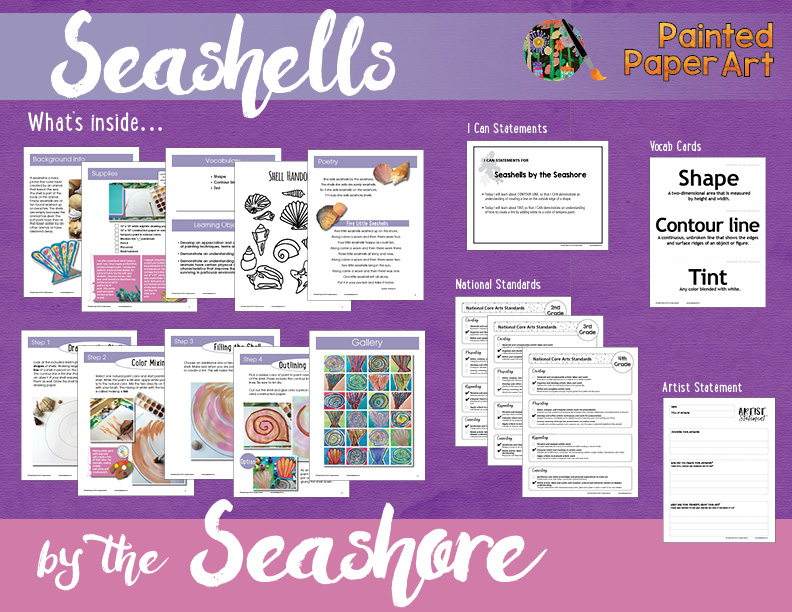 This lesson is designed so that every child will be a successful artist while reinforcing Science Learning Standards.
Digital Lesson Available HERE
Student Gallery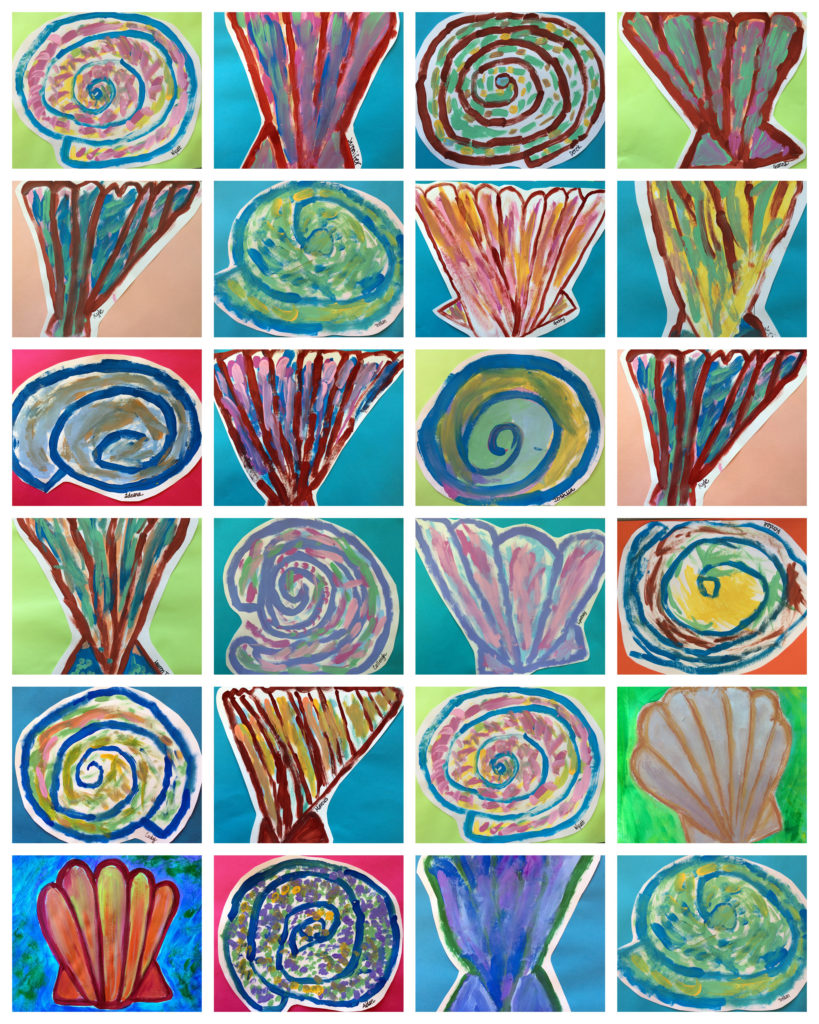 This lesson is a must for any classroom teacher studying shells, sealife, or oceans!