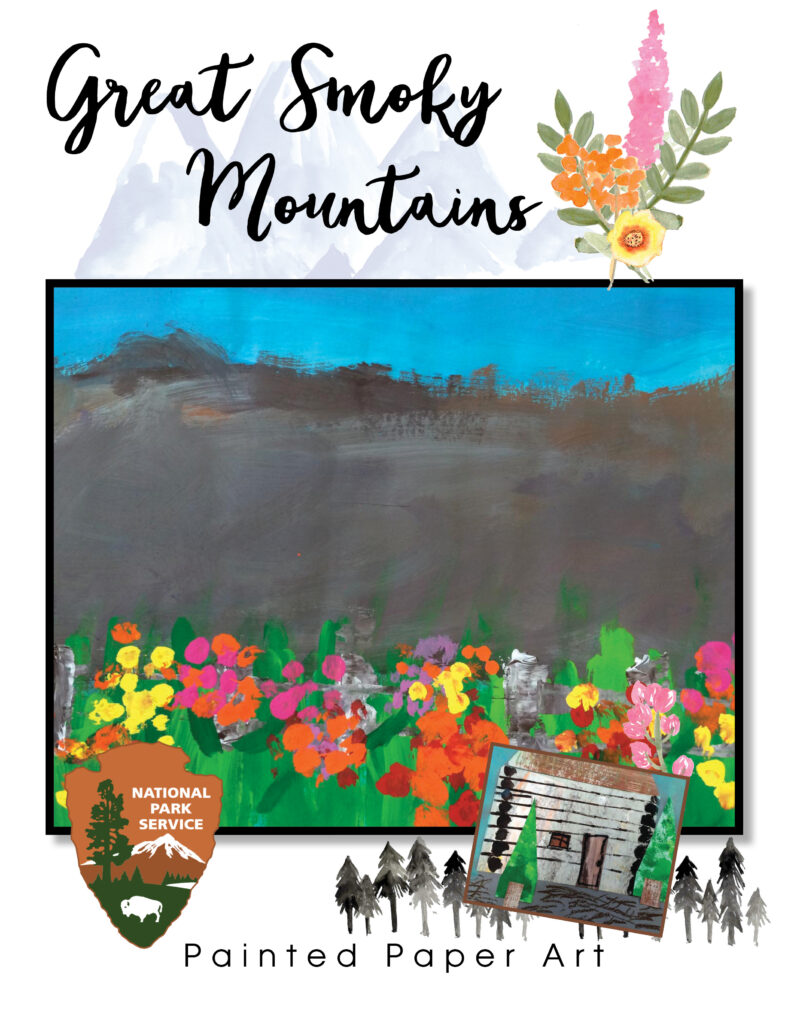 Wander the forested Great Smoky Mountains, explore fields of flowers and the preserved pioneer communities including a cabin in famous Cades Cove.
Interested in connecting some fun art lessons and science together while bringing the National Parks to your classroom? Here's an addition to our popular series, National Parks, Habitats: Life in the Appalachia- The Smoky Mountains National Park Unit is another set of lessons that are sure to please your students.
Why not make Great Smoky Mountains a top destination for your students as well while they learn about the Appalachia habitat?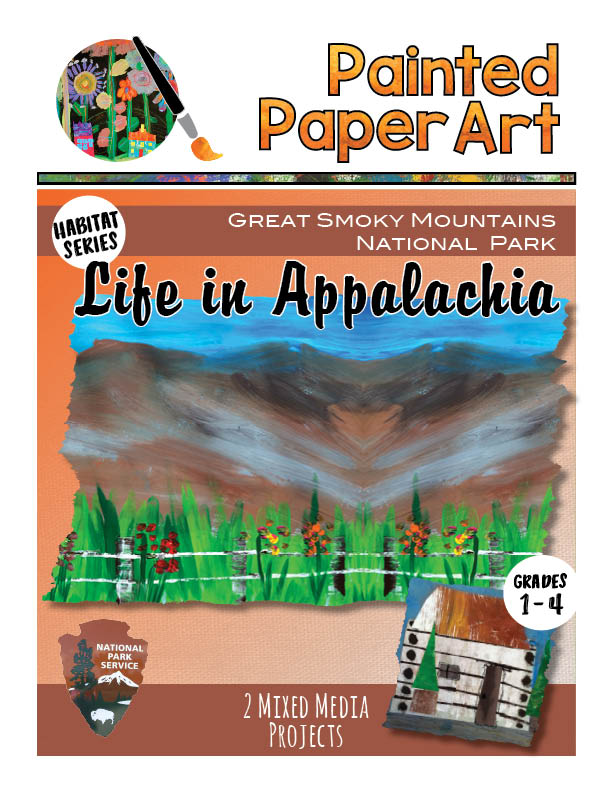 Project One creates a beautiful layered mountain landscape with paints and wild flowers details.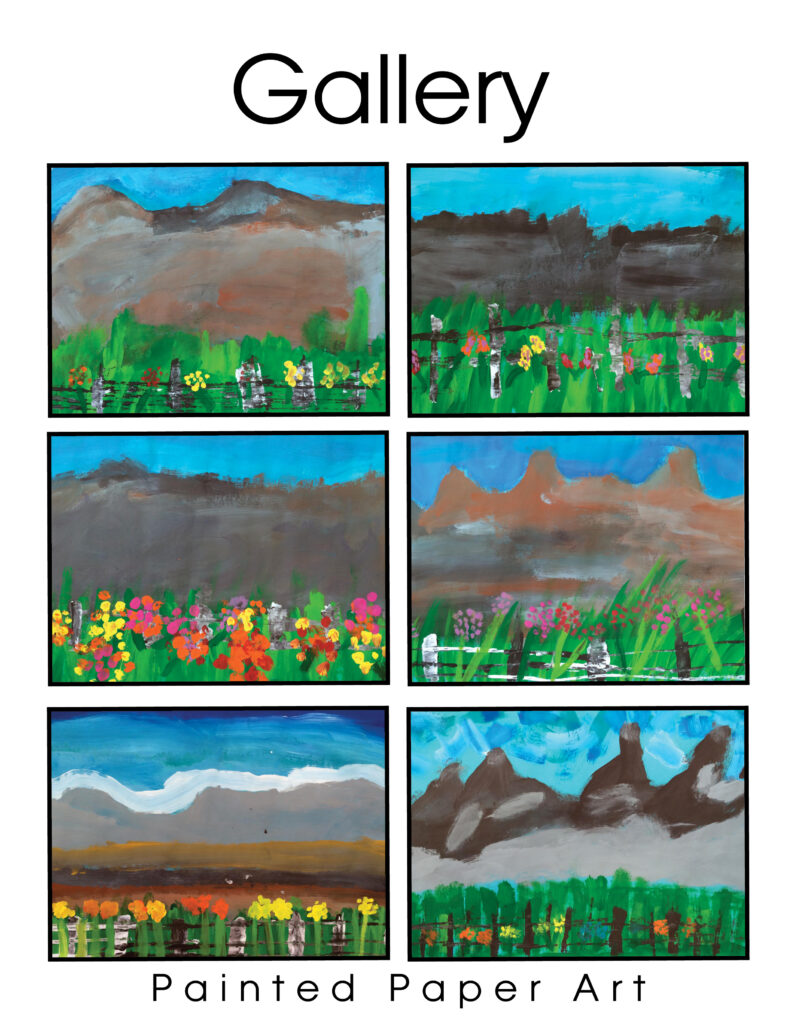 Project Two creates a painted paper cabin common to the Appalachian region.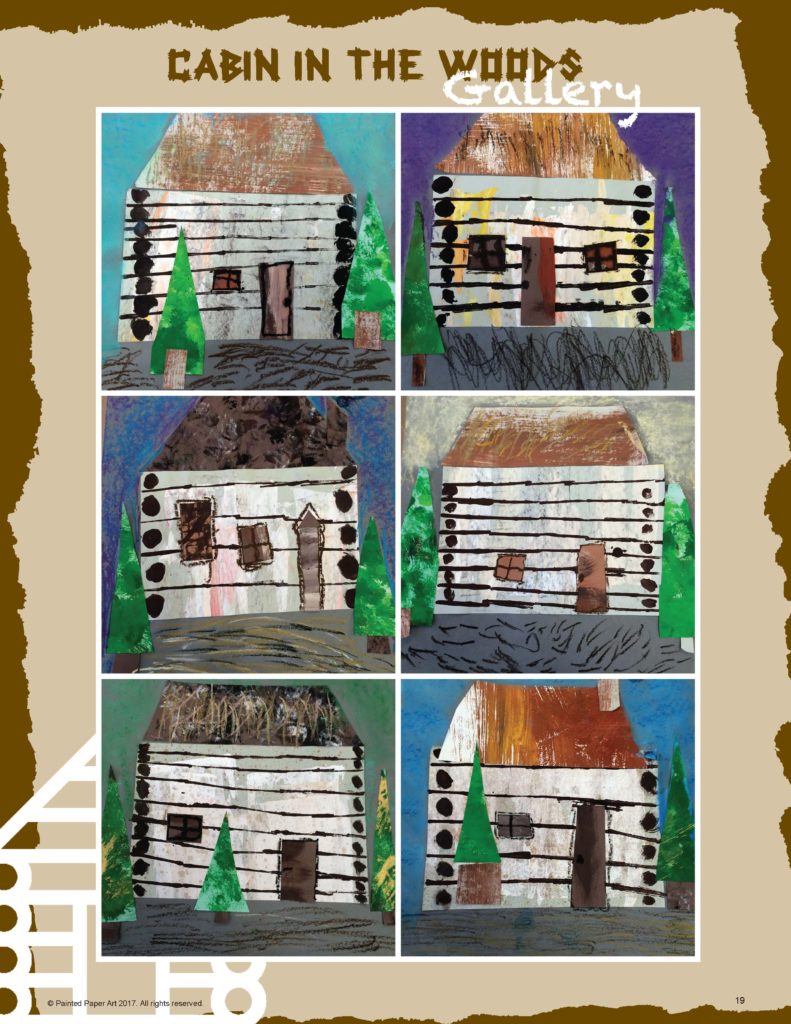 What's Inside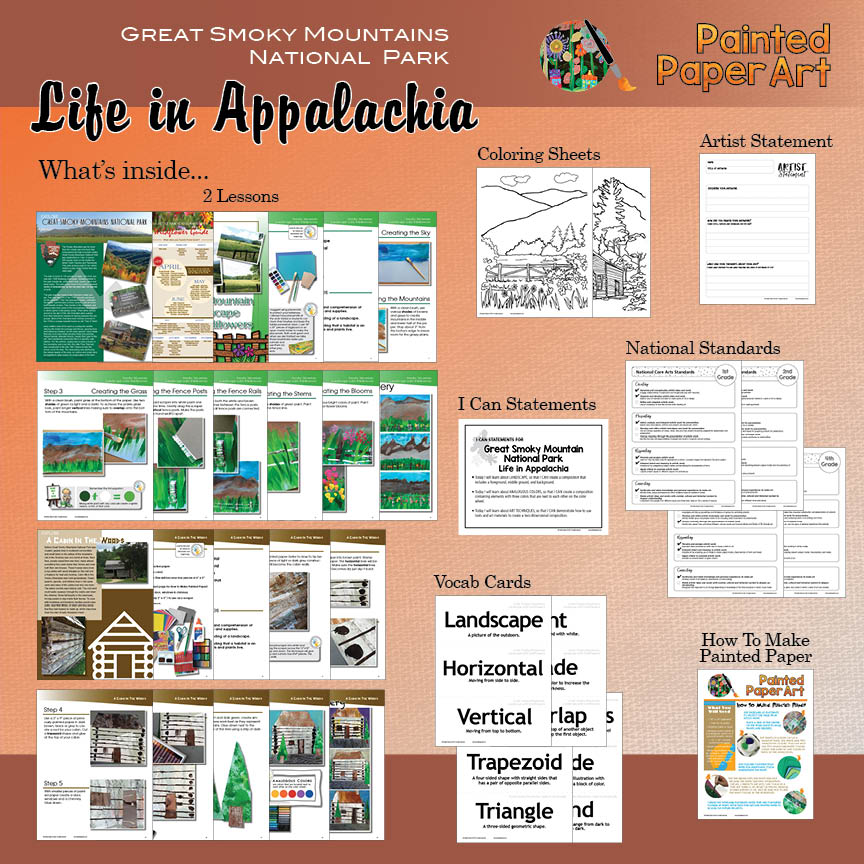 Included in this 36 page pdf:
Step by step full-color photo tutorials for each lesson
Background information on Smoky Mountains and lesson subject matter
Appalachian Region Wildflowers information sheet
Vocabulary words and learning objectives
Supplies needed for each project
Reproducible Handouts- Coloring Sheets
Reproducible Artist Statement
I Can statements
National Core Art Standards checklist
Reproducible Vocabulary Cards
How To Make Painted Paper Direction Page
These Science inspired Art lessons are easy to follow while being successful and fun for students. They are geared for grades 1-4, but truly anyone will love creating these projects.
Each project requires 1-2, 40-minute art sessions depending on grade level.
Thanks for stopping by! Keep on exploring and Keep Creating!