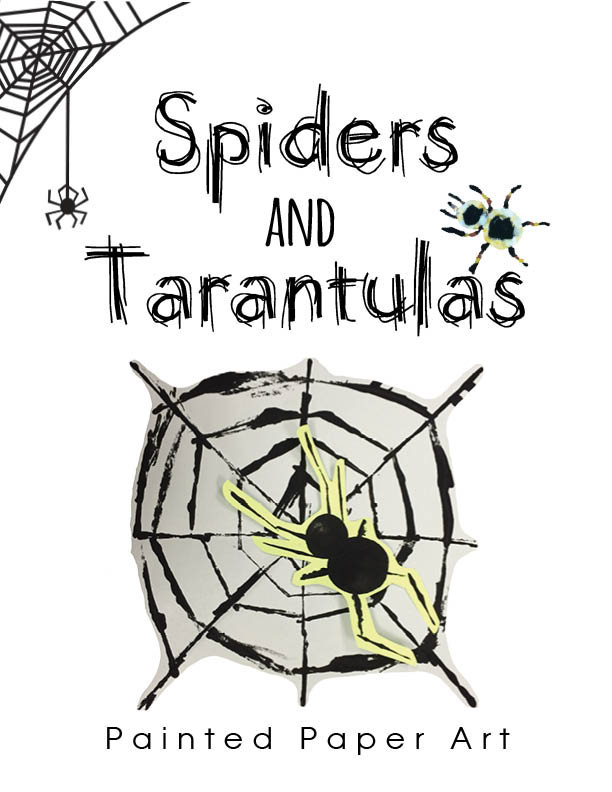 Don't be afraid of creating these fascinating arachnid creatures! Arachnids have two body segments, eight legs, no wings or antennae and are not able to chew!
Children will love learning about the characteristics of the spiders and tarantulas while creating these fun projects that connect with poetry and science. Background information on the creepy crawly creatures is included with full color project galleries.
Spiders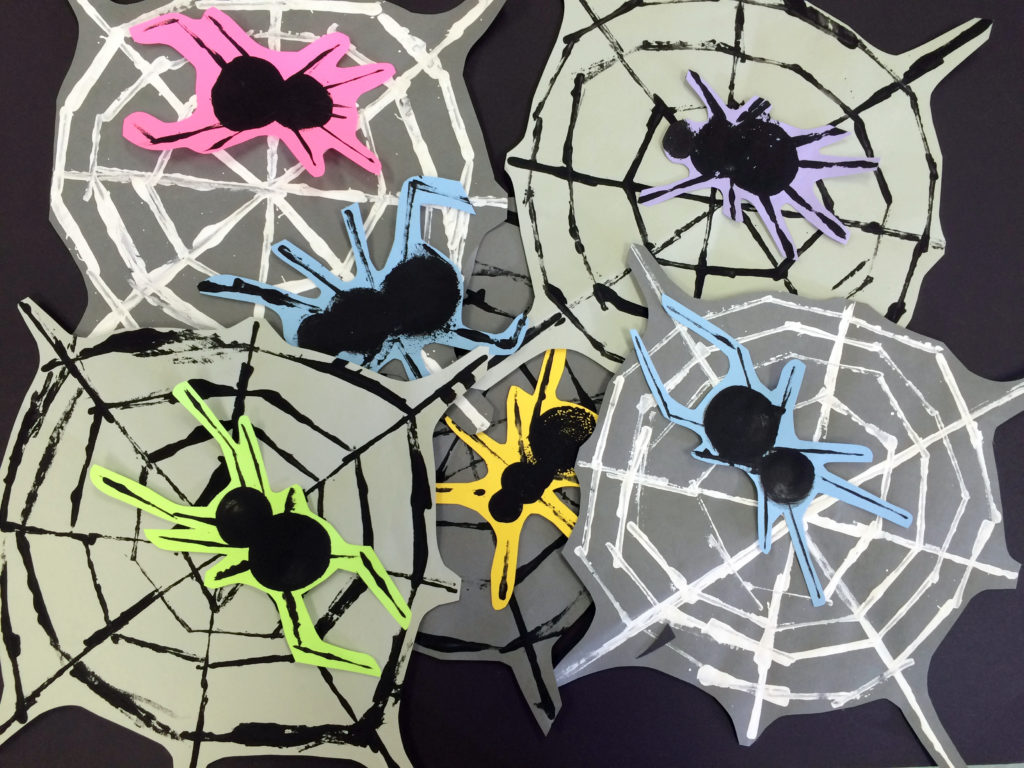 Tarantulas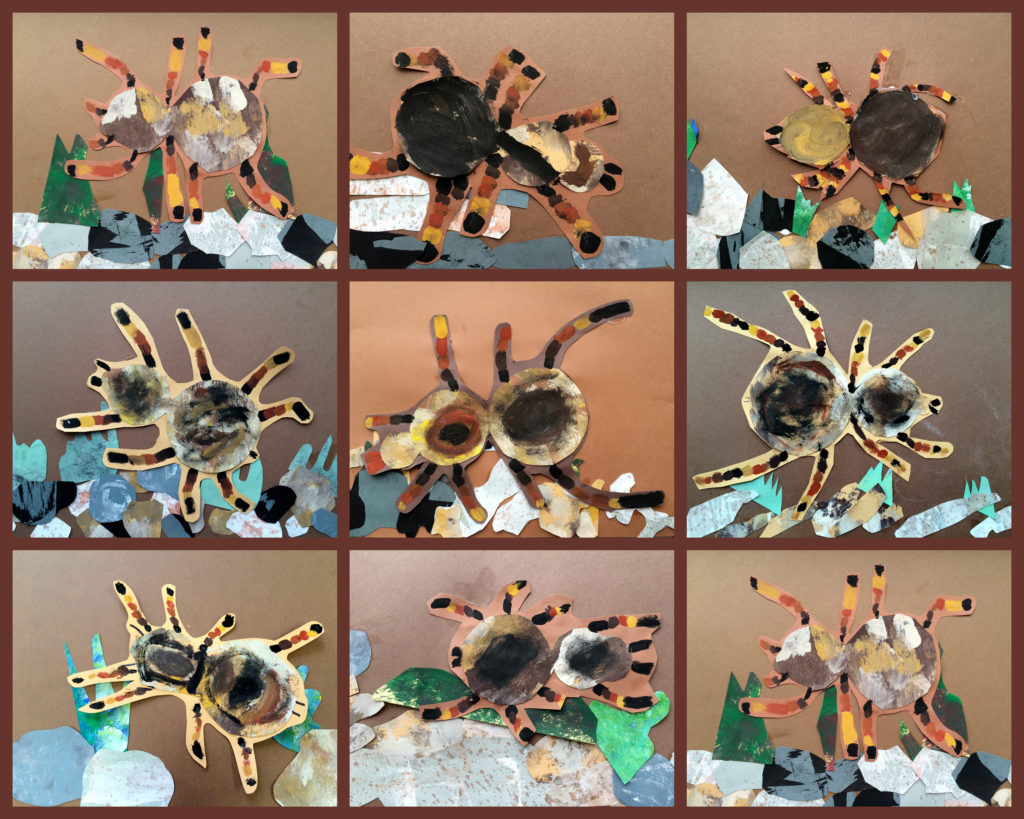 This 24 page digital lesson contains 2 colorful lessons that are designed so that every child will be a successful artist.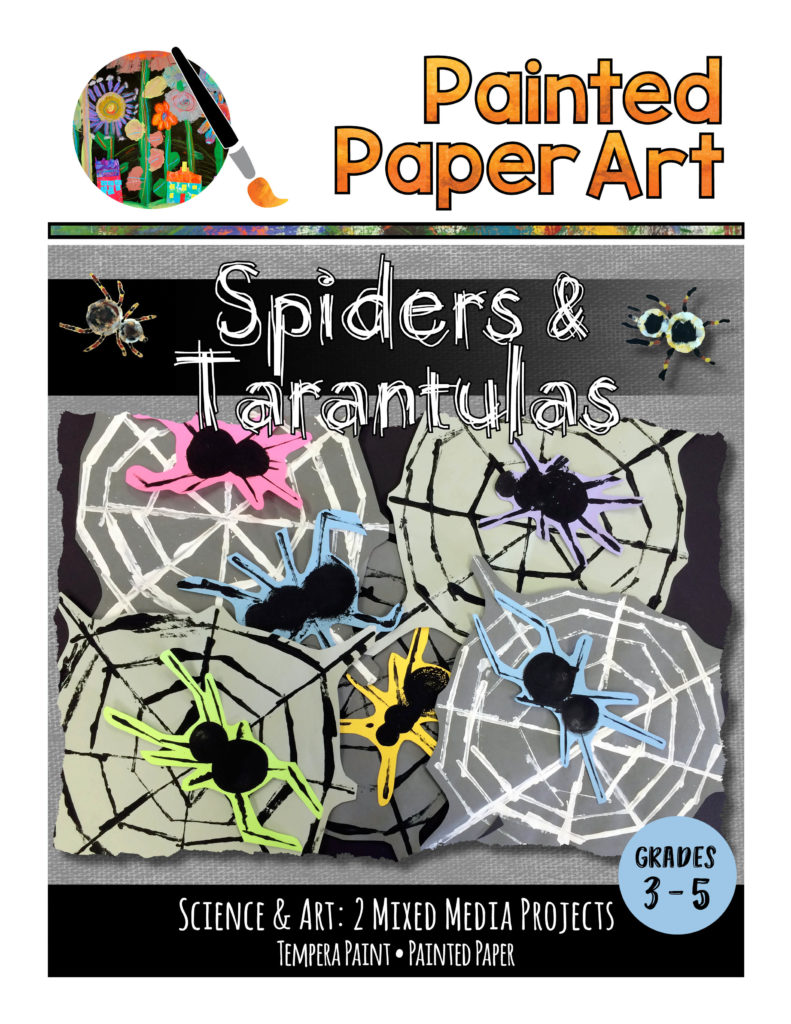 These lessons are great for ages 7-12 but any age student with some guidance can create a beautiful painting with these directions.
The PDF includes:
Step by Step full-color photo tutorials for both lessons
Background information about spiders and tarantulas
Supplies needed for each project
Vocabulary words and learning objectives
Student galleries
Spider Poem
I Can statements
National Standards
Vocab cards
Reproducible Artist Statement
How To Make Painted Paper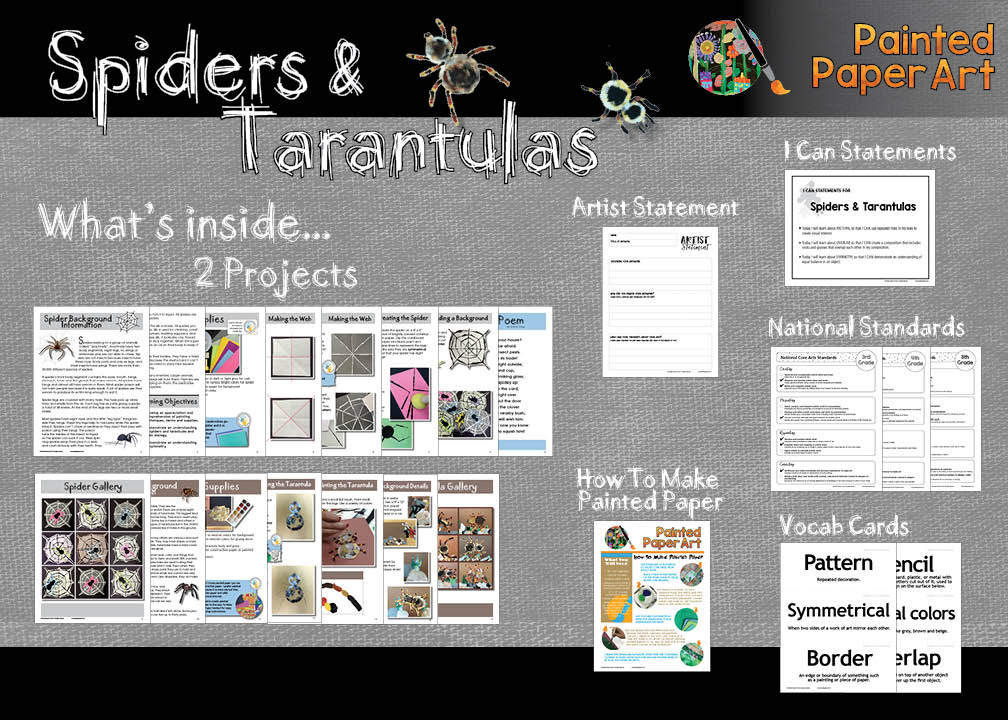 Happy Creating!