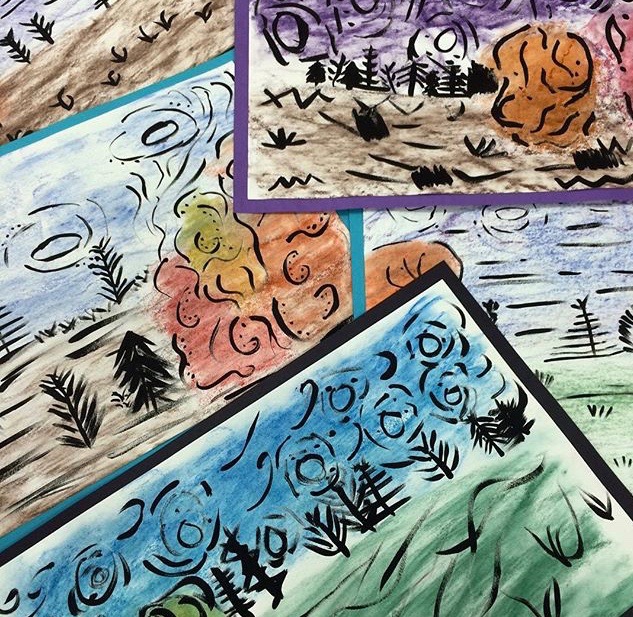 Karl Schrag: Landscapes with Lines
If your students enjoy using chalk pastels and tempera paint, these delightful mixed media projects are perfect for your art lesson library.
I love using bold, bright colors of tempera paint splashed on paper. These 3 art lessons inspired by the artist Karl Schrag are simple, successful and fun.
Project One:
Tree Tops and Autumn Moon is inspired by Schrag's beautiful paintings of fall landscapes with various painted lines and vivid chalk pastel colors.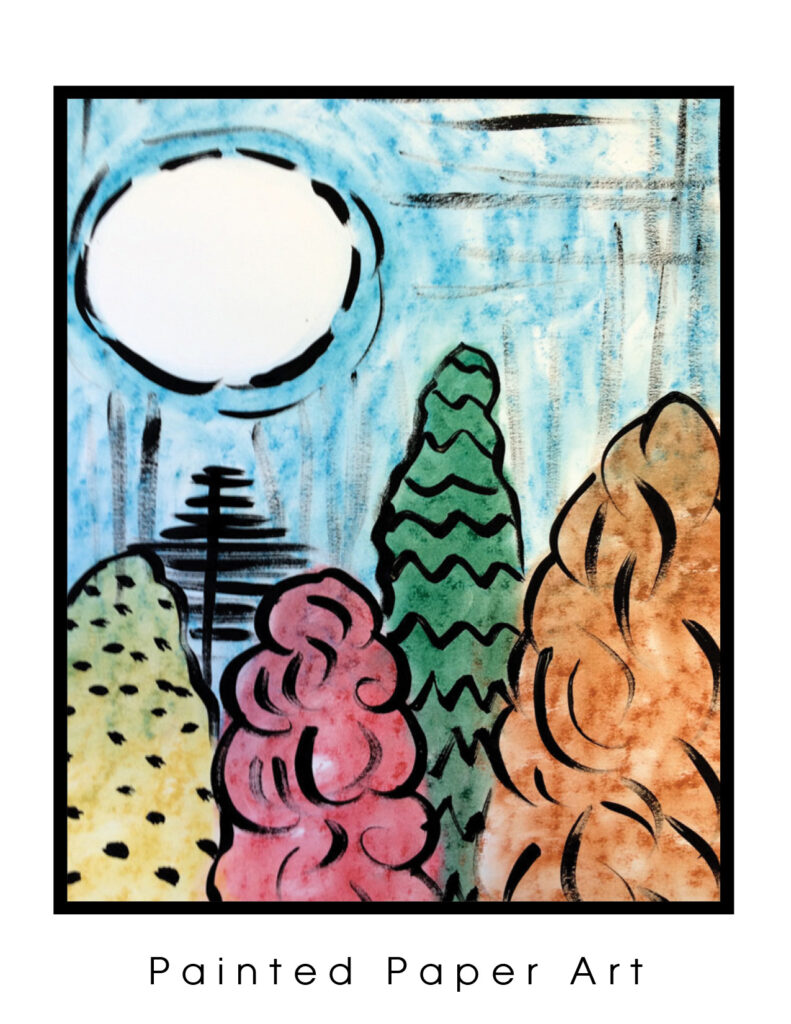 Project Two:
Autumn Wind and Stars focuses on the beauty of movement in the sky, expressed with painted lines and textures in the chalk pastel trees.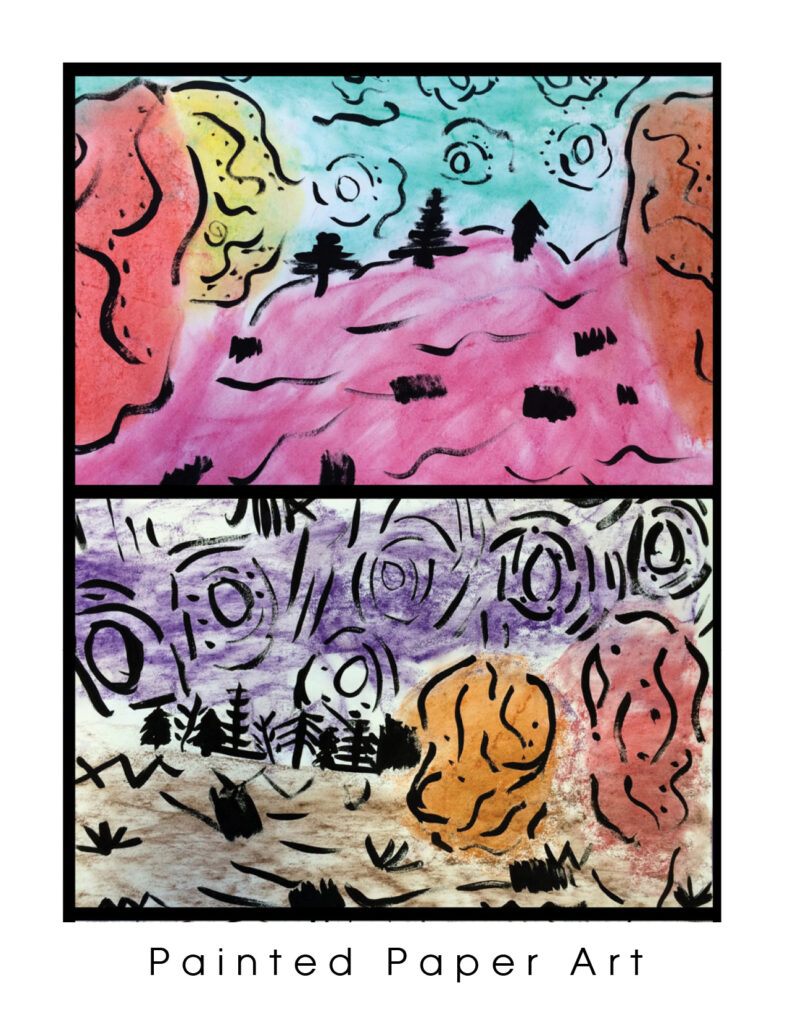 Project Three:
Summer Sun is a bright painting with a variety of painted lines radiating from the sun. This project is an explosion of color.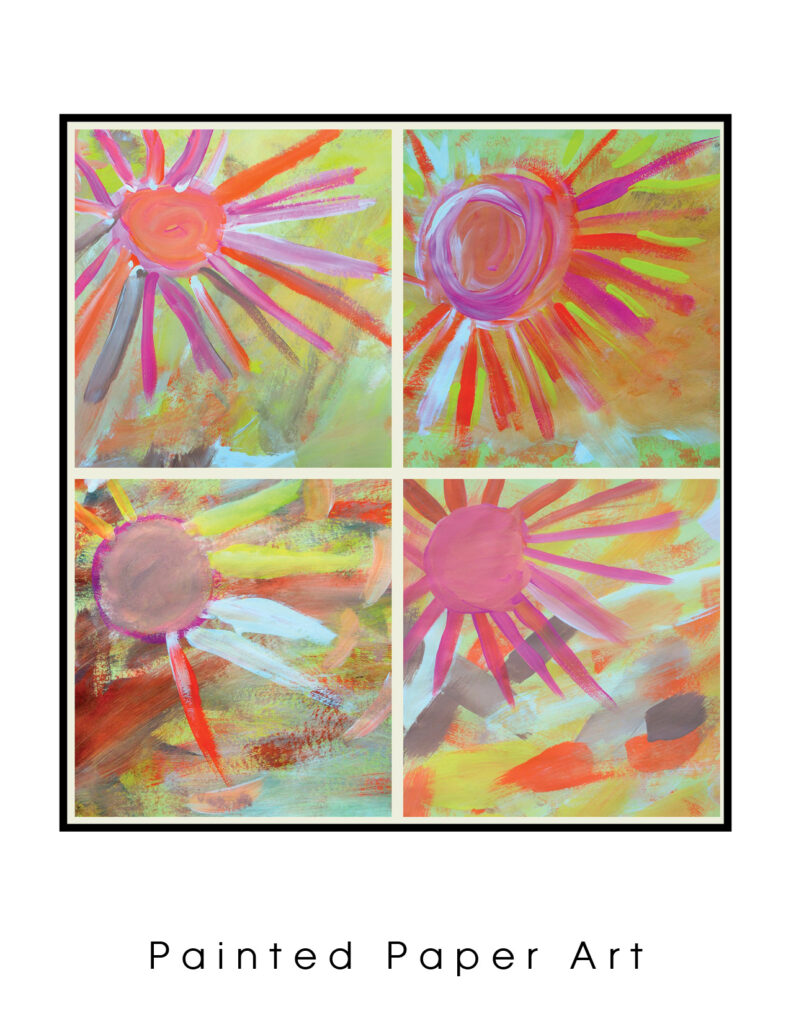 These lessons provide a collaboration between elements of art, various media, composition and color, along with art history.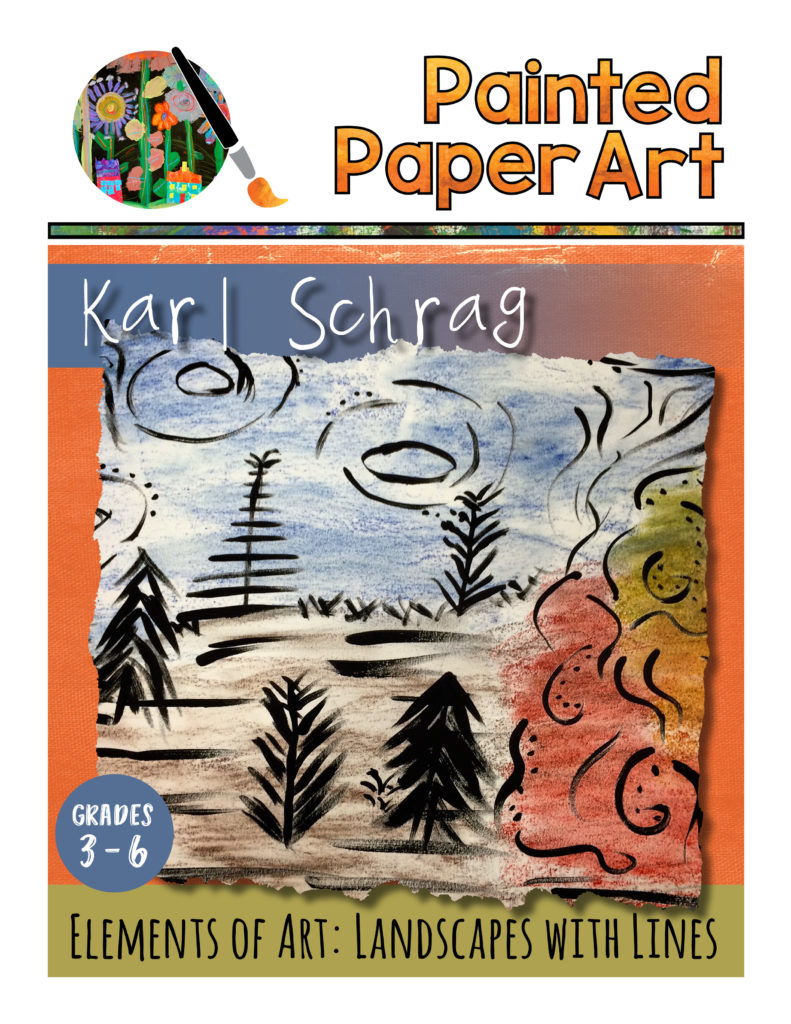 This 29 page digital lesson contains 3 colorful lessons that are designed so that every child will be a successful artist.
The PDF includes:
Step by Step full-color photo tutorials for each lesson
Background information about Karl Schrag
Full color images of his paintings
Vocabulary and learning objectives
Supplies needed for projects
Student galleries
Reproducible Line handout
I Can statements
National Standards
vocab cards
Reproducible artist statement
11″ x 17″ poster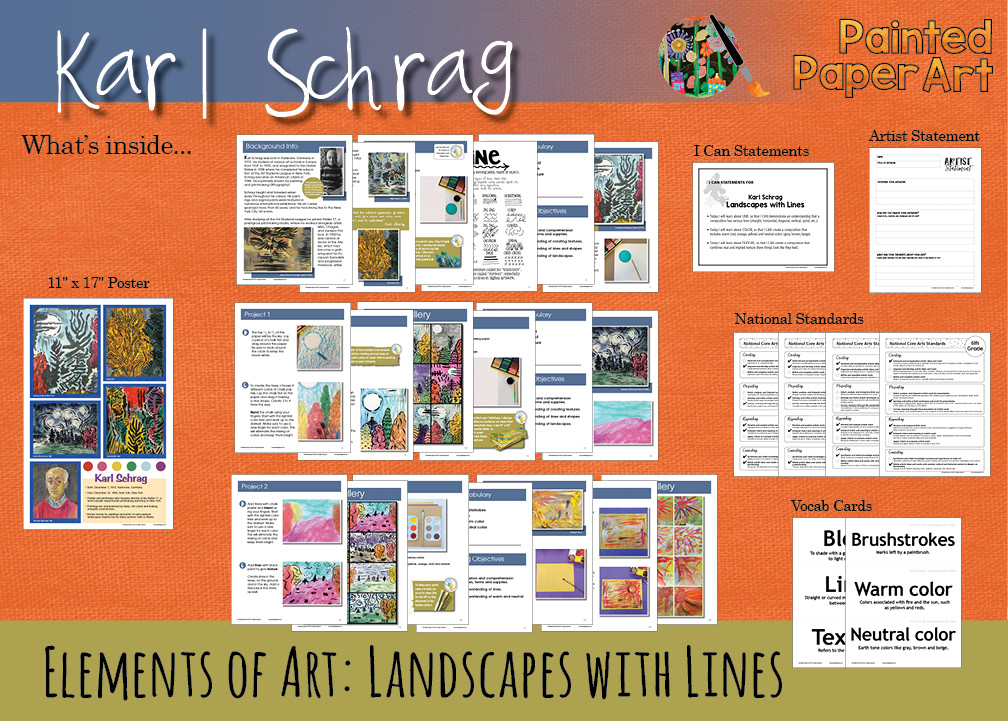 These lessons are great for ages 7-12 but any age student can create a beautiful painting with these directions.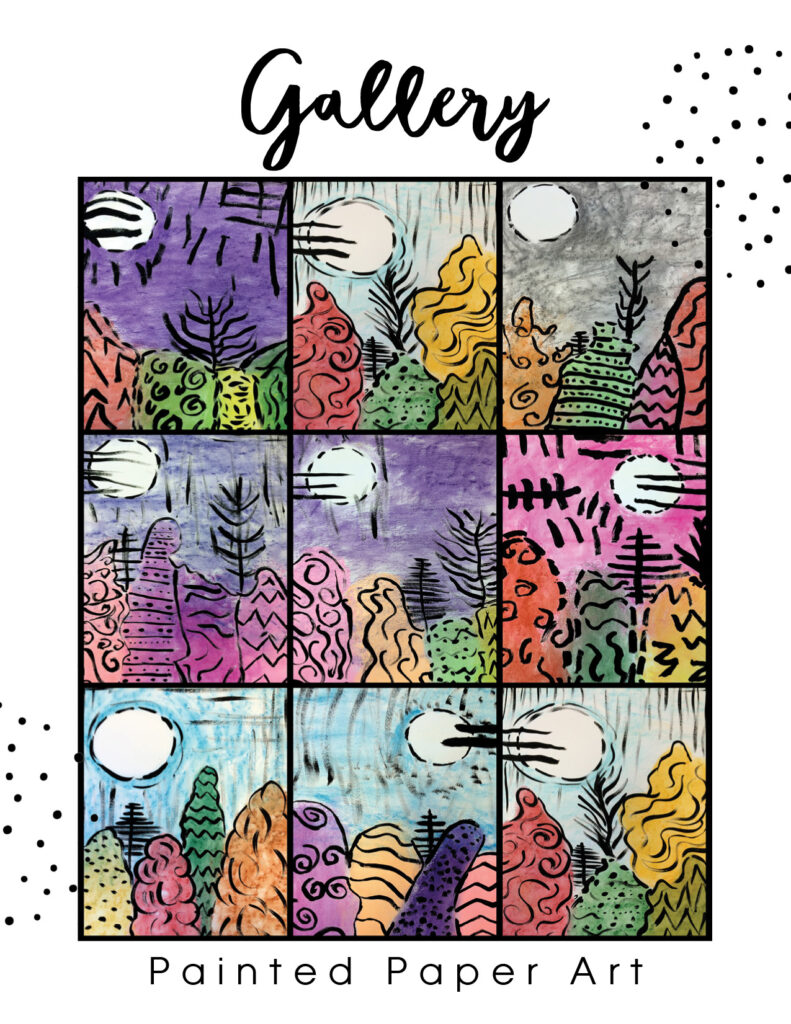 I love teaching students fun and exciting projects and hope that you will find my projects enjoyable for your students. I enjoy seeing my students start with a blank canvas and explore using art materials to create beautiful masterpieces.
Keep Exploring and Creating!