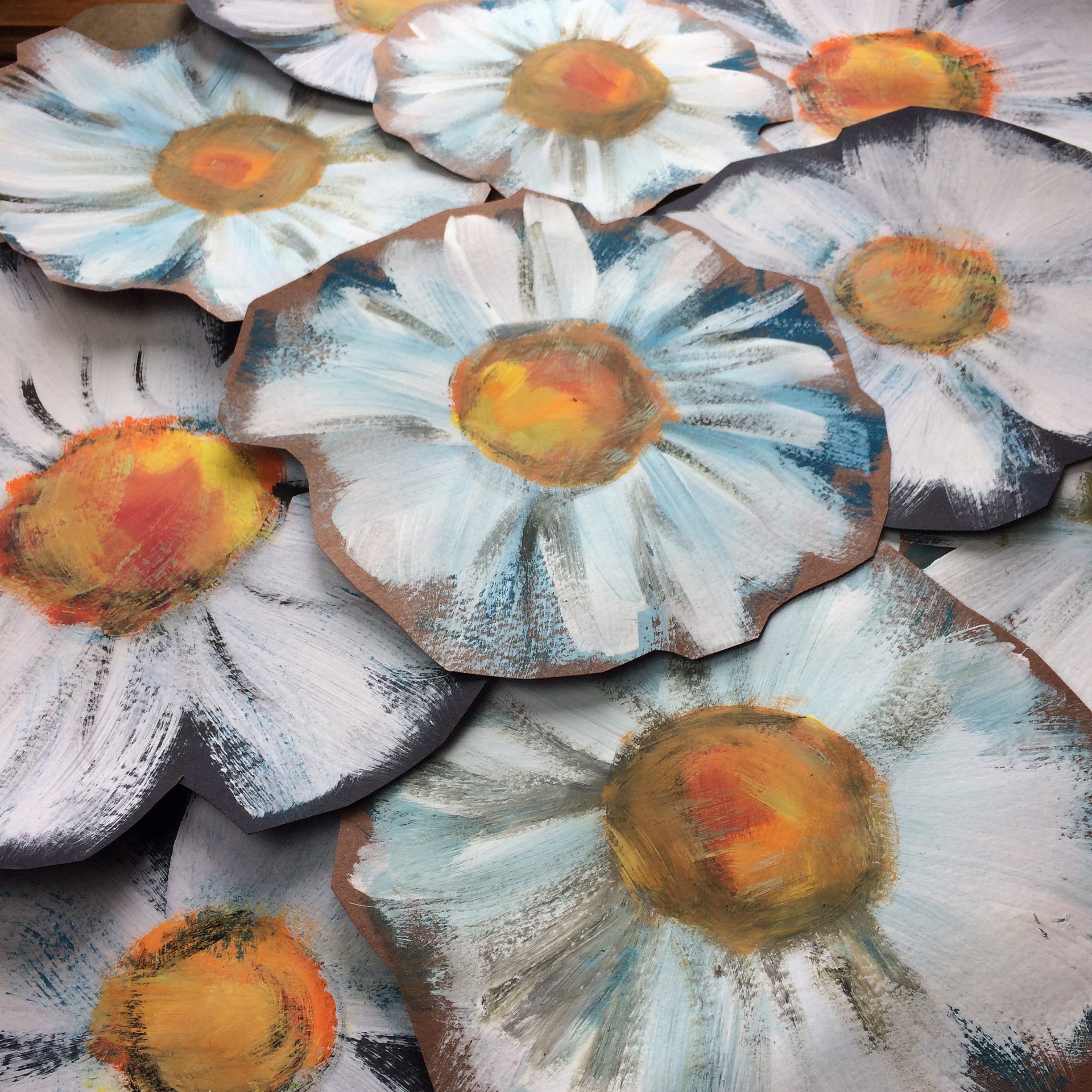 Nature Study: Daisy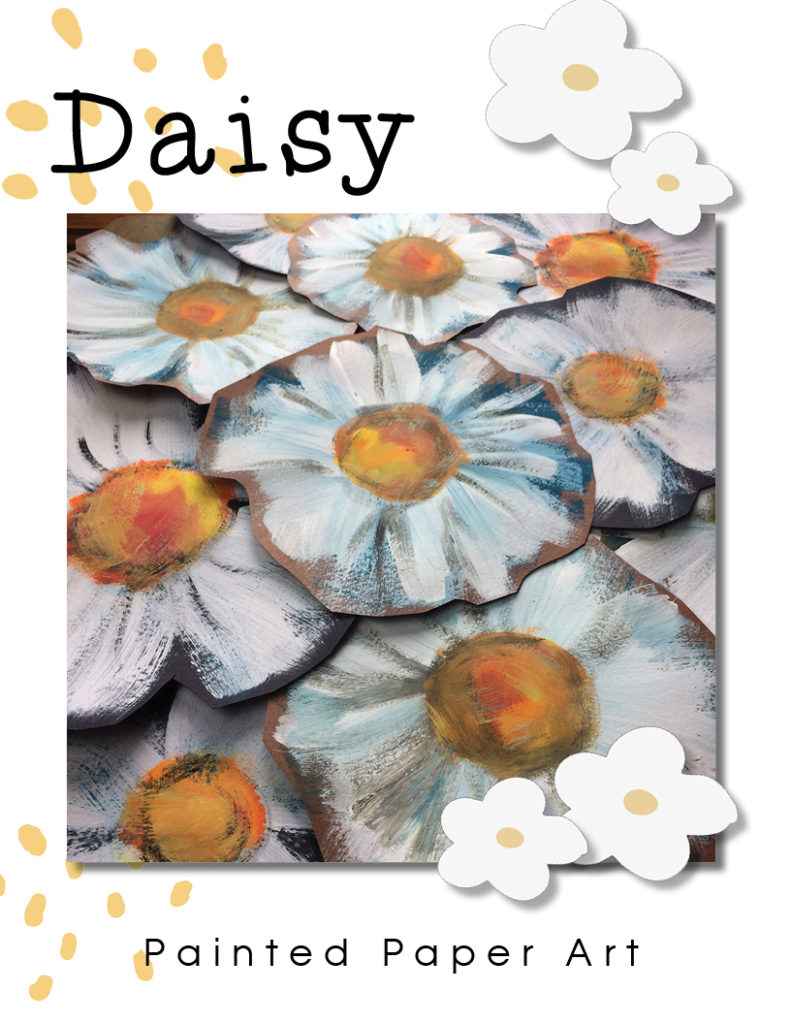 Bright, cheerful, easy to grow, daisies are a popular choice for gardens. The flowers are easy to identify and are common in cottage gardens and classic perennial borders.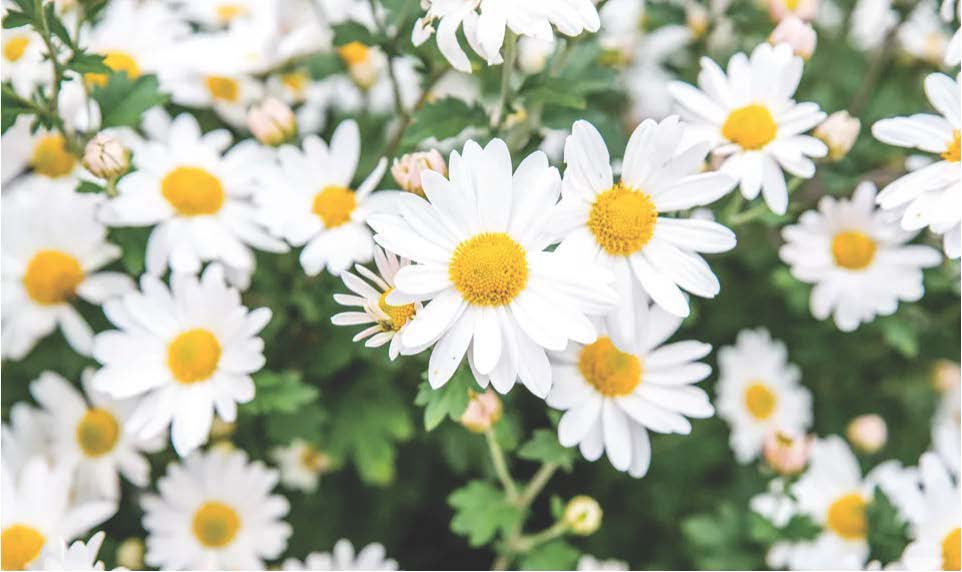 Artists over the years have found inspiration in the common daisy and have included them in many of their still life paintings. Vincent Van Gogh in particular has painted numerous works based on this flower.
Simple art materials, such as tempera paint, construction paper and paint brushes are the tools used to create your own mini masterpieces. My sweet artists created these in a 45 minute session. Not sure where to start? Try our easy to follow lesson available in the shop.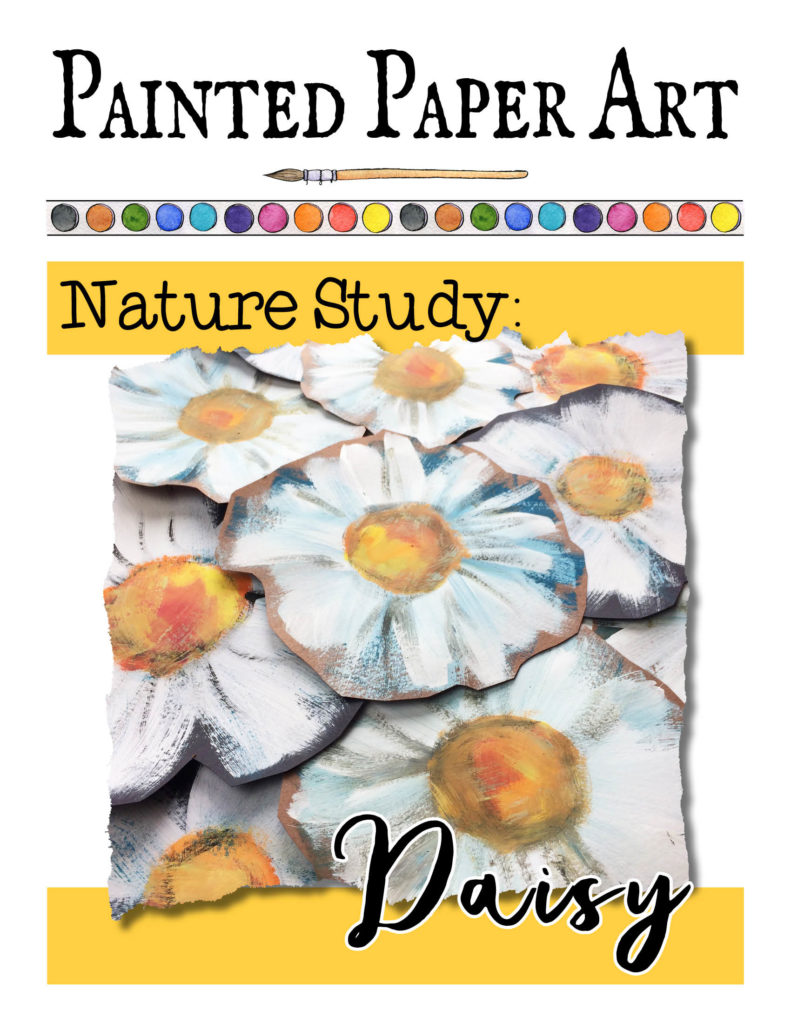 Included in this Nature Study: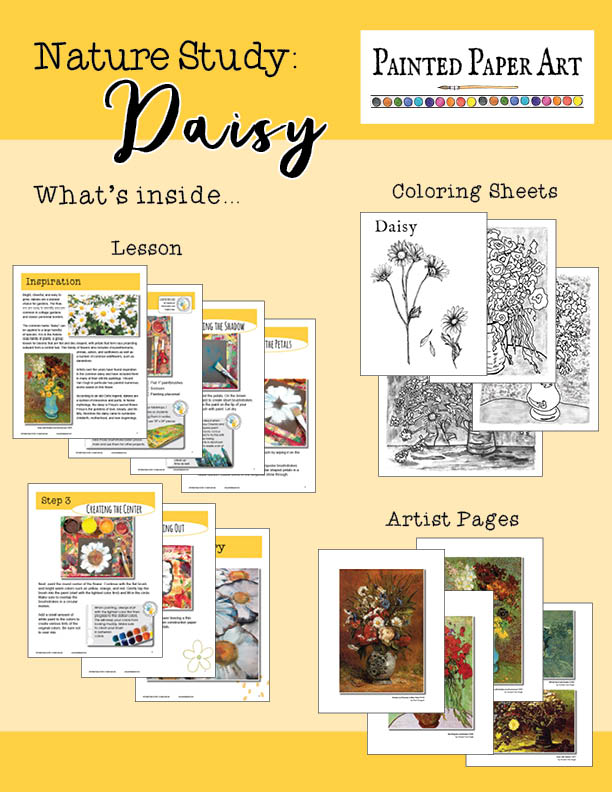 • Full Color Step by Step Lesson Plan
• Inspiration Page
• Supplies Needed and Helpful Tips
• 4 Black and White Coloring Sheets to be painted or colored in for a younger artist (3 Van Gogh Prints and 1 Daisy Print)
• 4 Full Color Artist Study Pages
• Student Gallery
I am always reflecting on how I can inspire my students to become awesome artists while exploring the wonders of Nature. I want them to grow as an artist and have that creative confidence when creating in the art world.