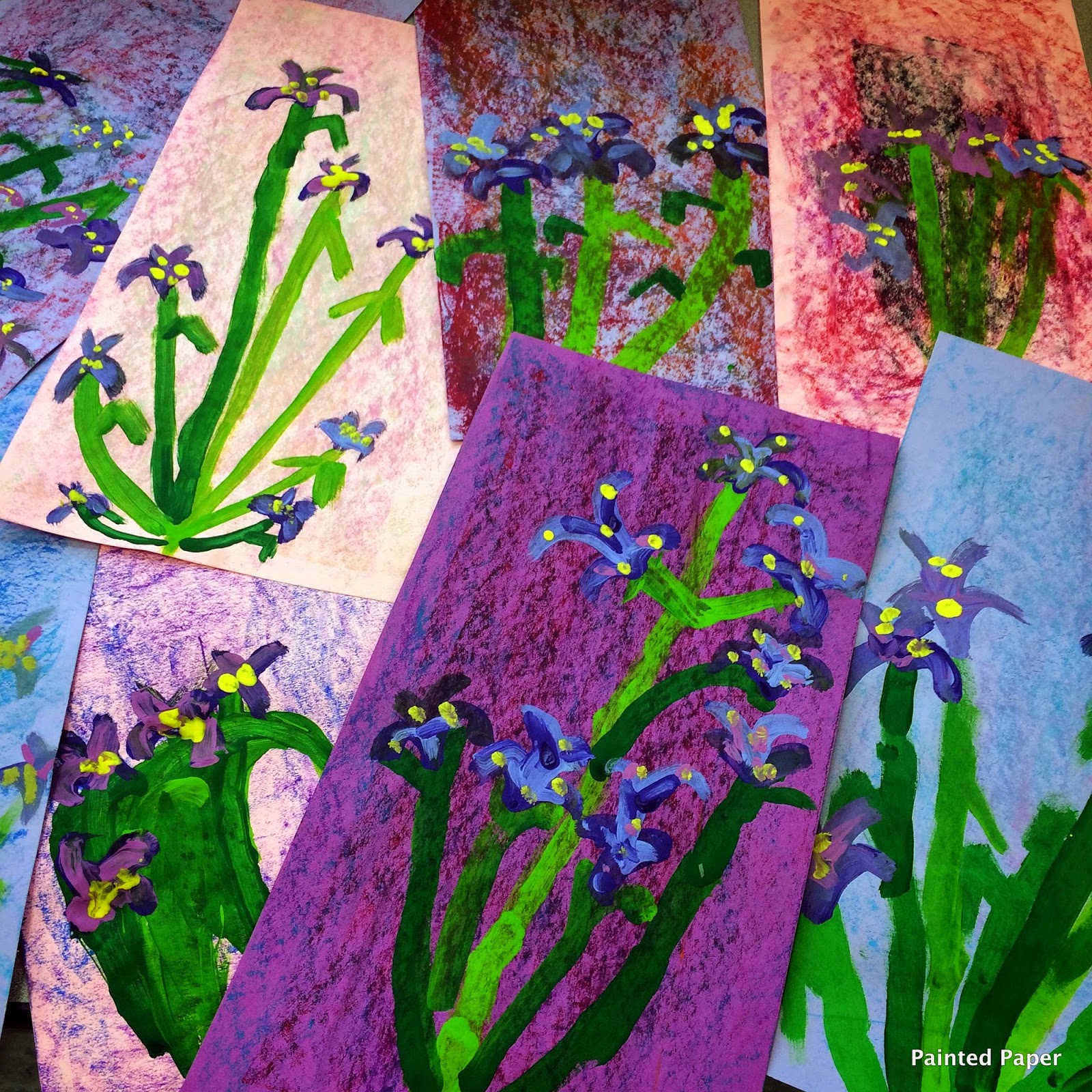 Irises by Monet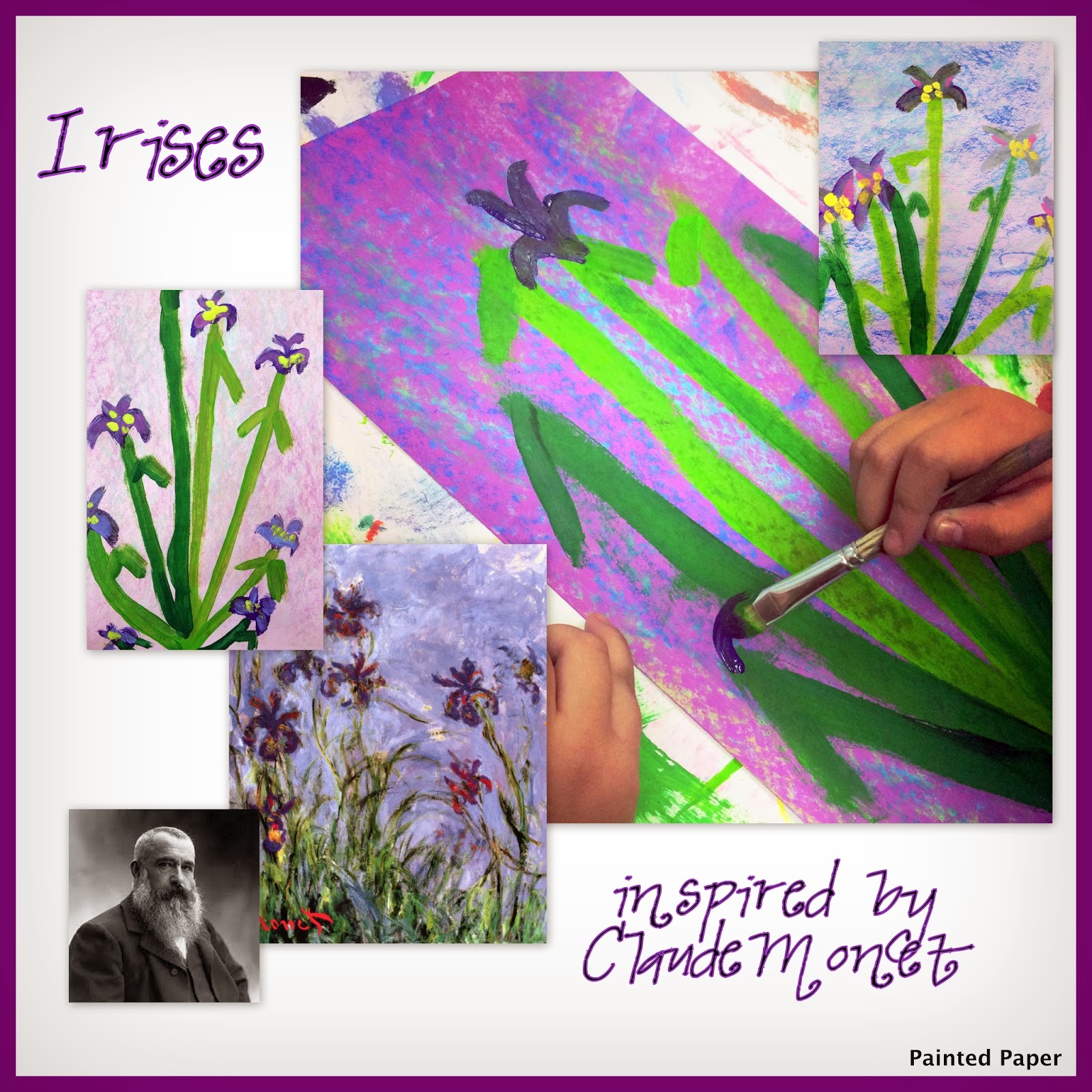 Irises were among Monet's favorite flowers. They lined the pathways leading up to the house and Japanese bridge on the artist's property at Giverny.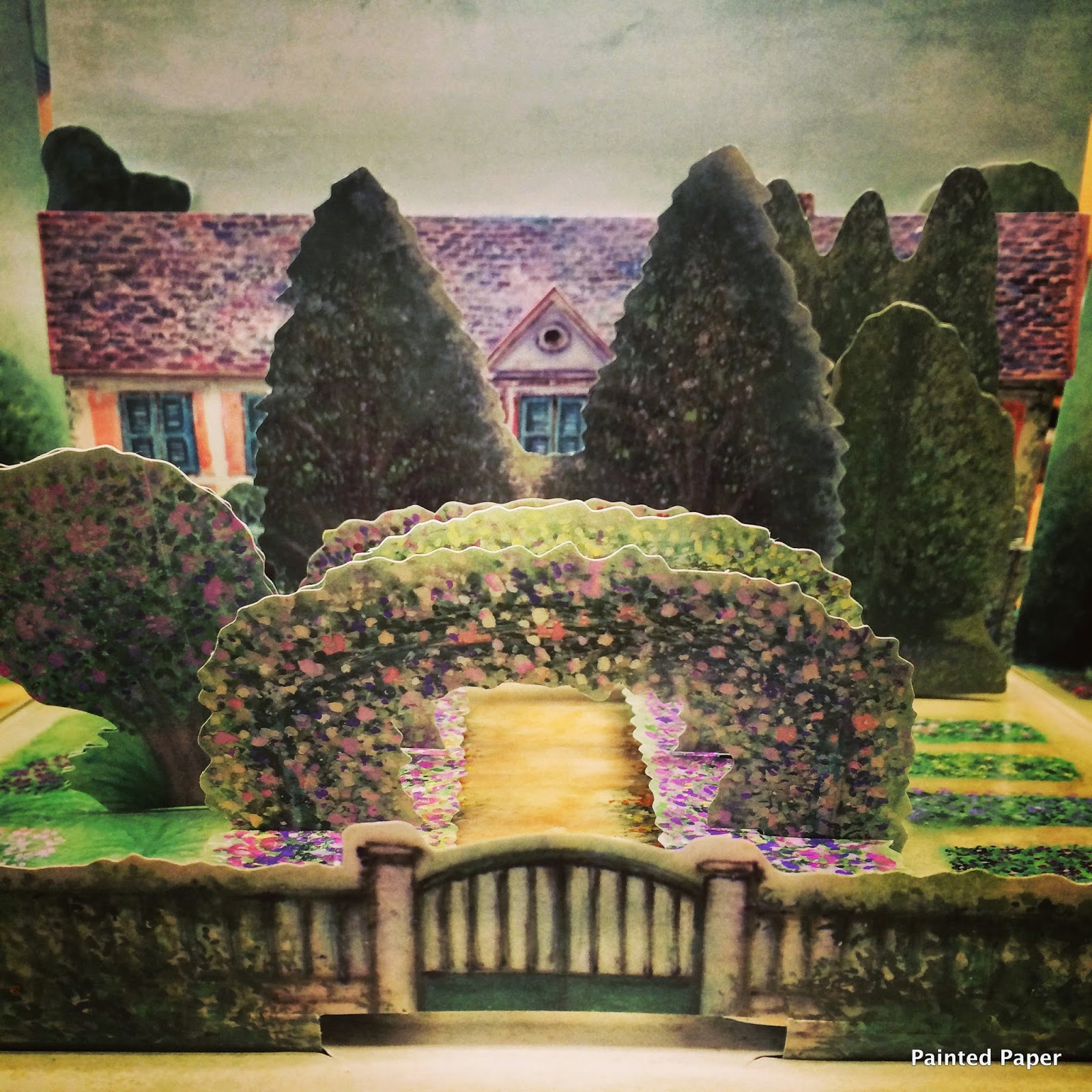 Monet applied thick purples, blues and green paint using bold strokes. The effect was possibly induced by his poor vision.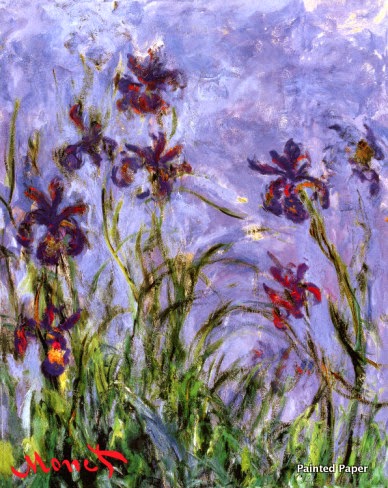 If you need a one day project, this is a masterpiece!
1st grade students created these charming paintings with oil pastels and tempera paints. After viewing images of his home and garden, students selected a piece of construction paper, then dragged and rubbed 2-3 oil pastels across their paper.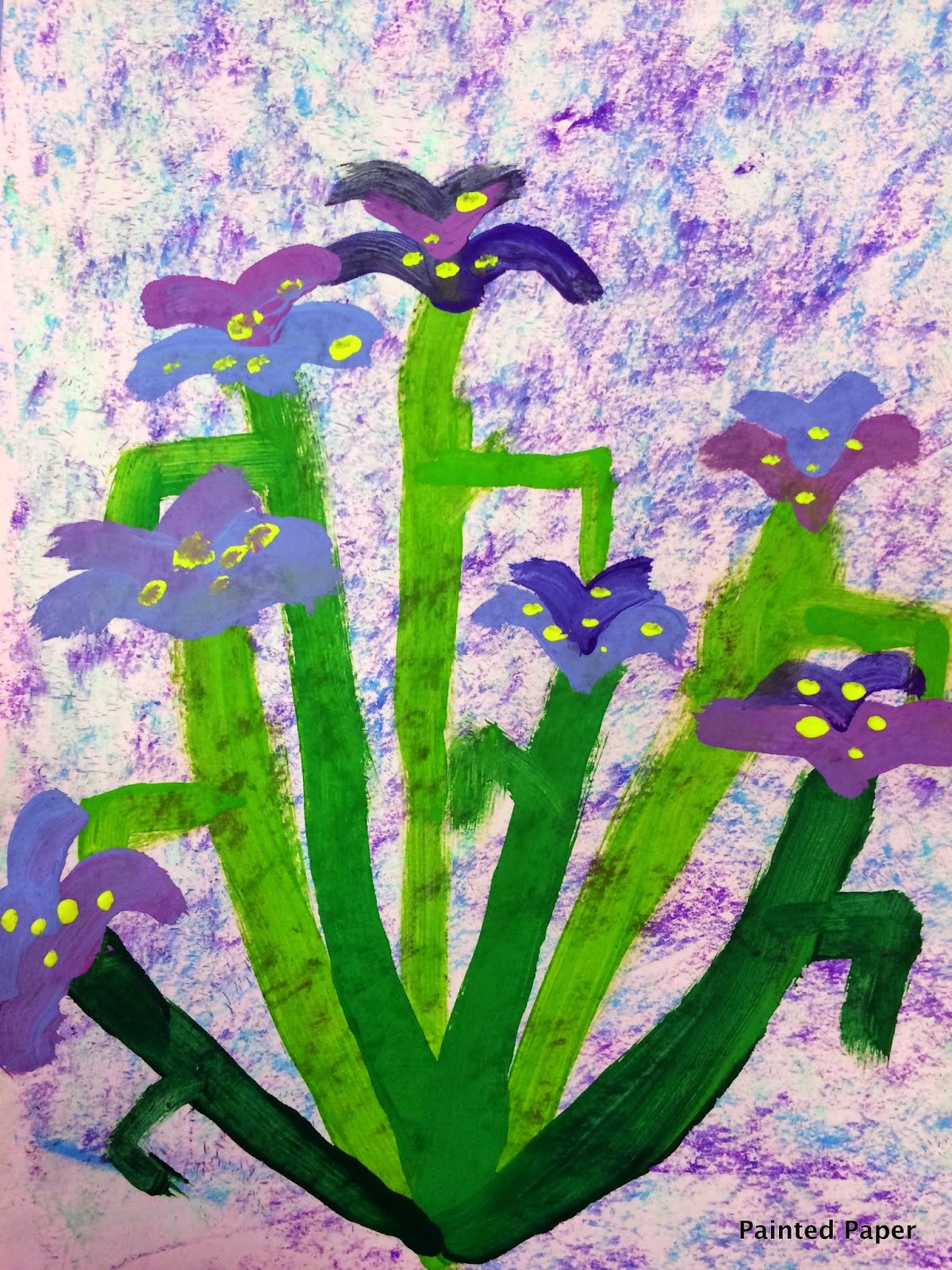 Next, students "tapped" their brushes into various shades of green paint and painted the iris stems. We chose to paint 5-7 stems.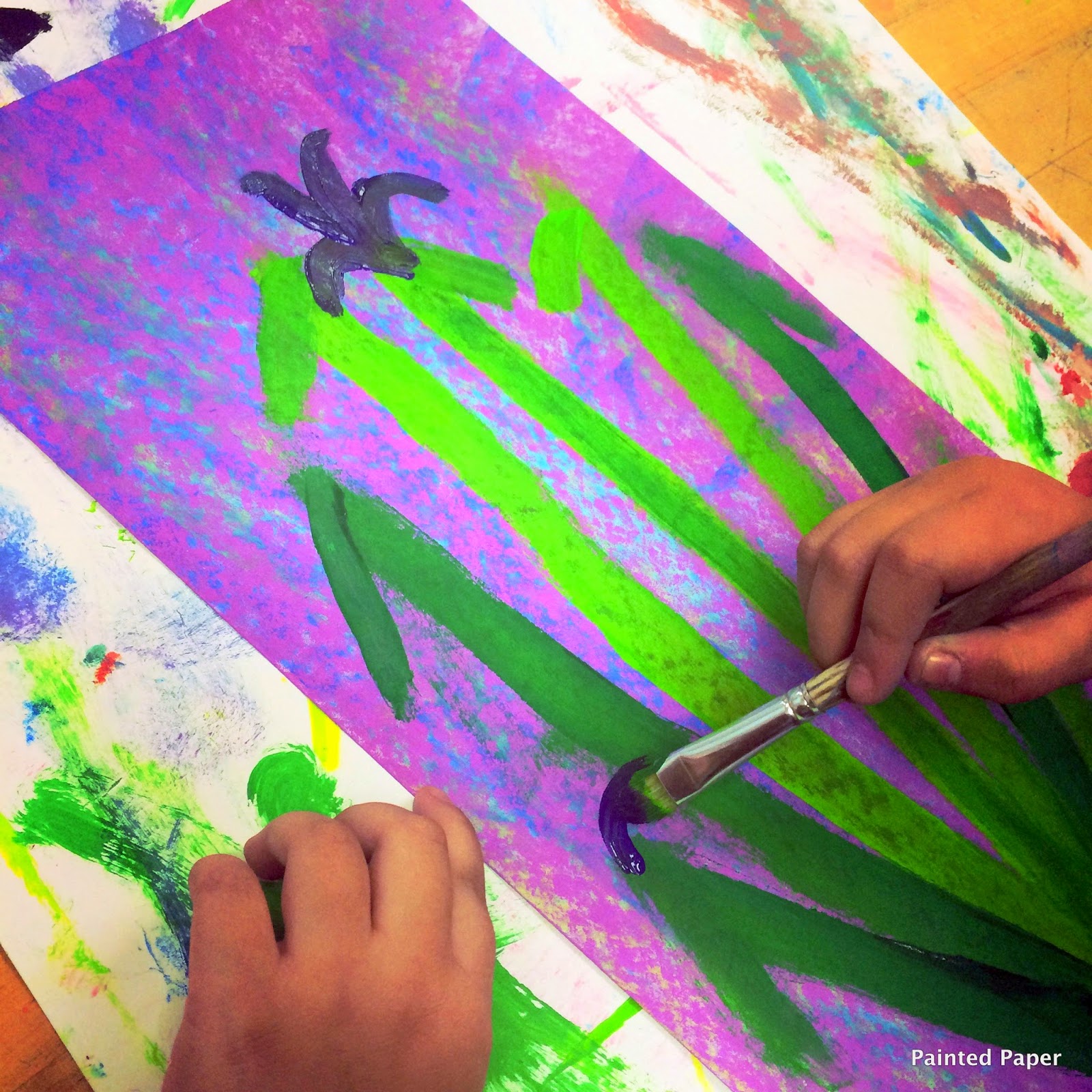 Lastly, students painted the flower blooms with shades of purples and used just a bit of yellow to represent the center part of the flower.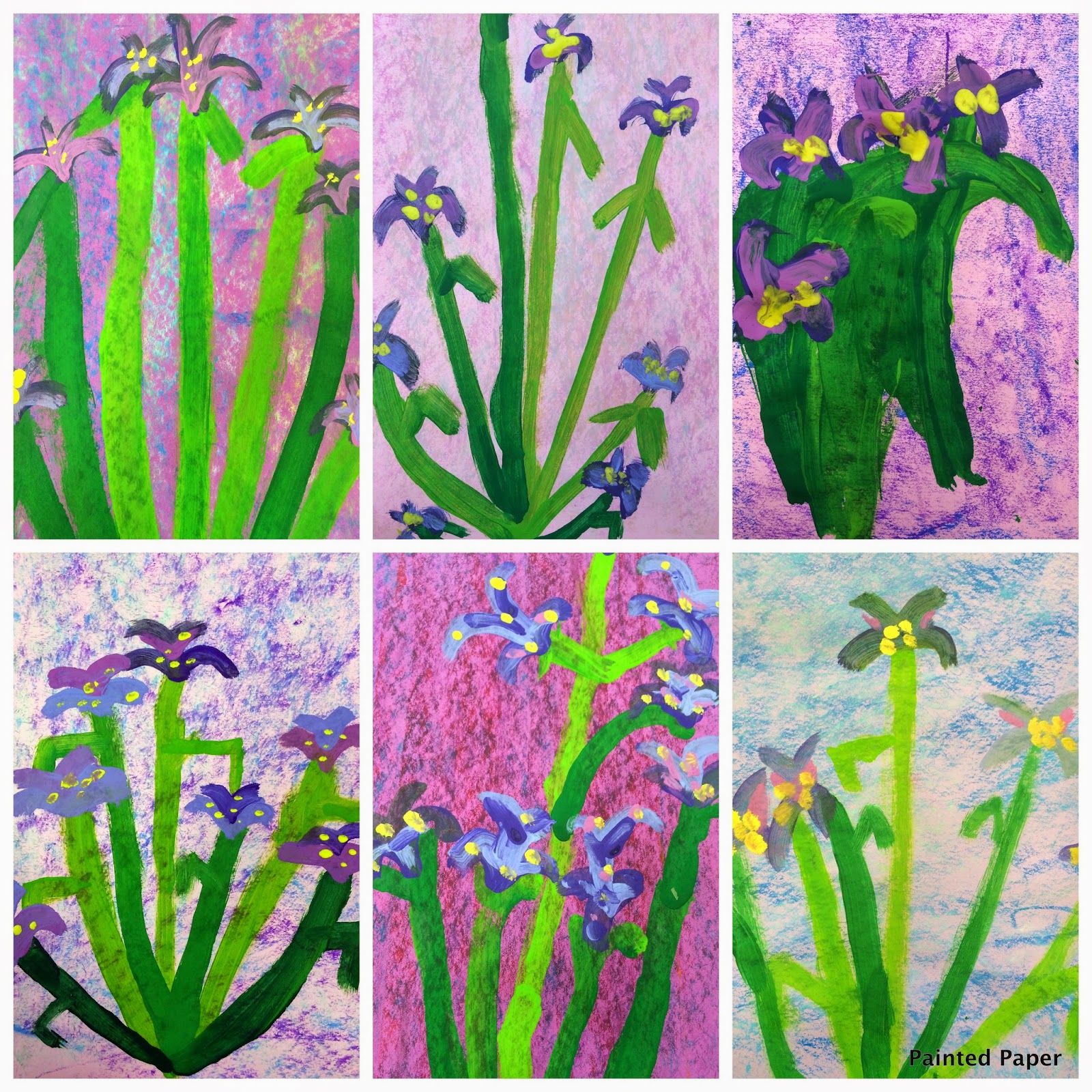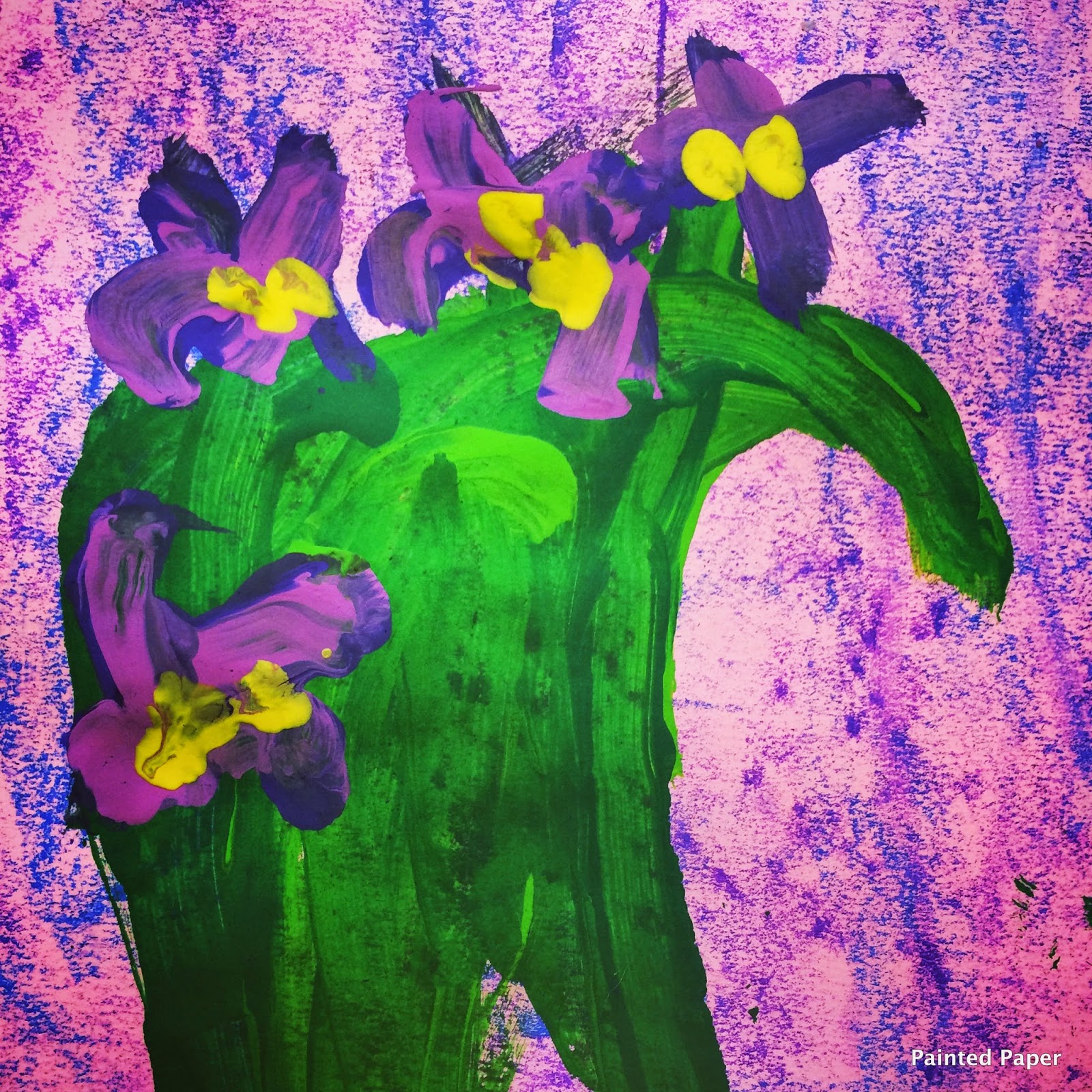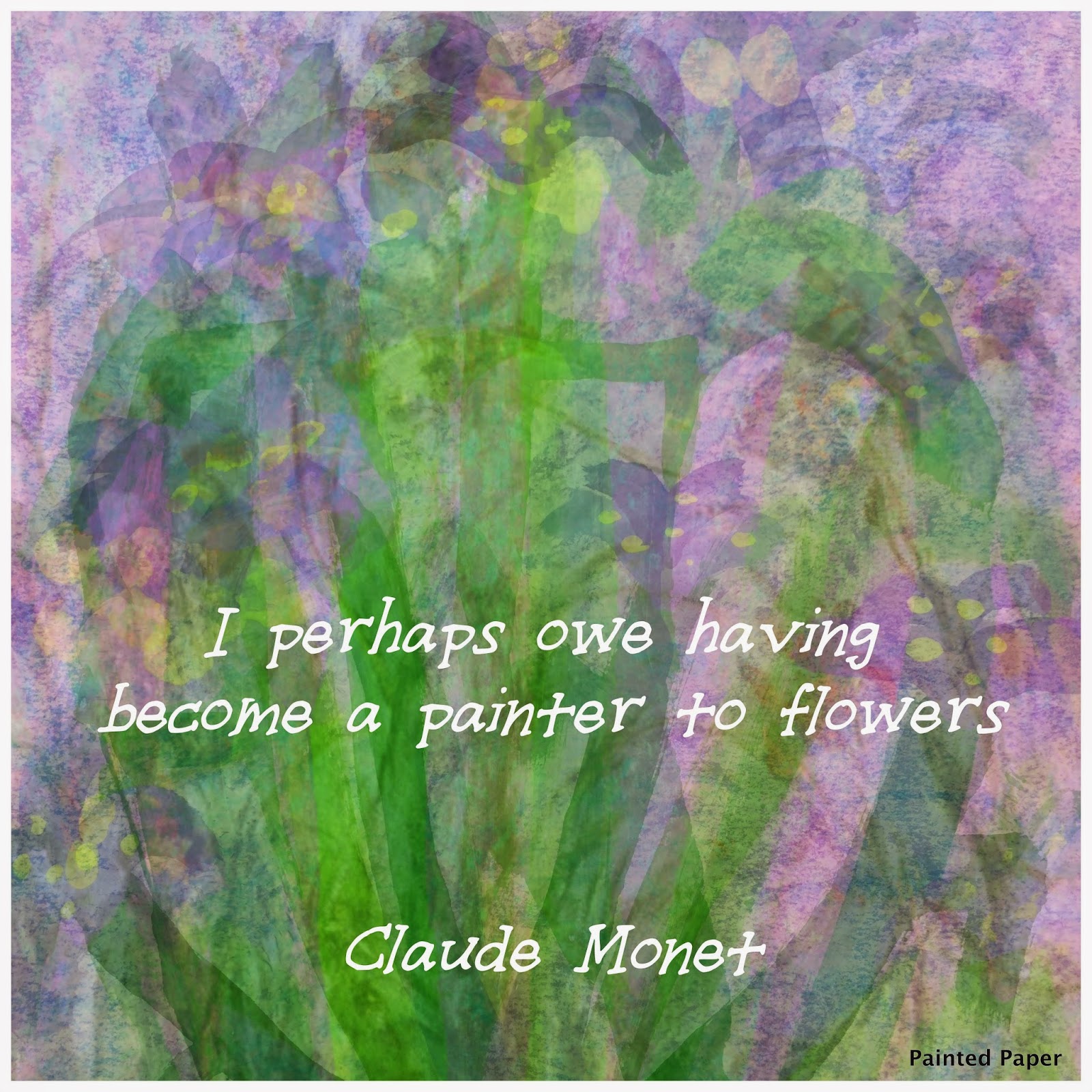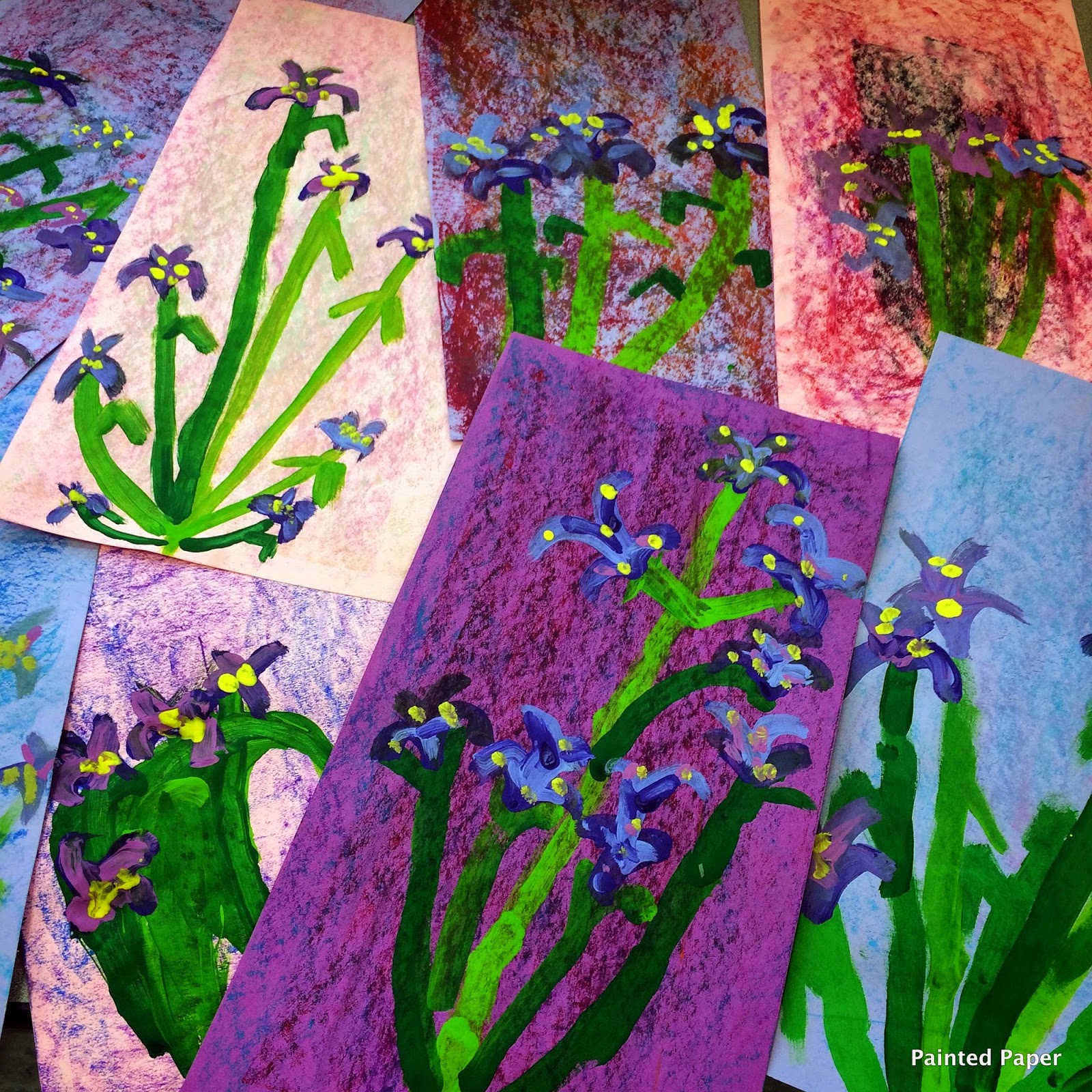 What you will need
12 x 7  in. Construction Paper: Purple, Pink, Magenta, Light Blue
Tempera Paint:  Light and Dark Purple, Light and Dark Green, Yellow and White
Oil pastels
Flat 1/2 Brushes