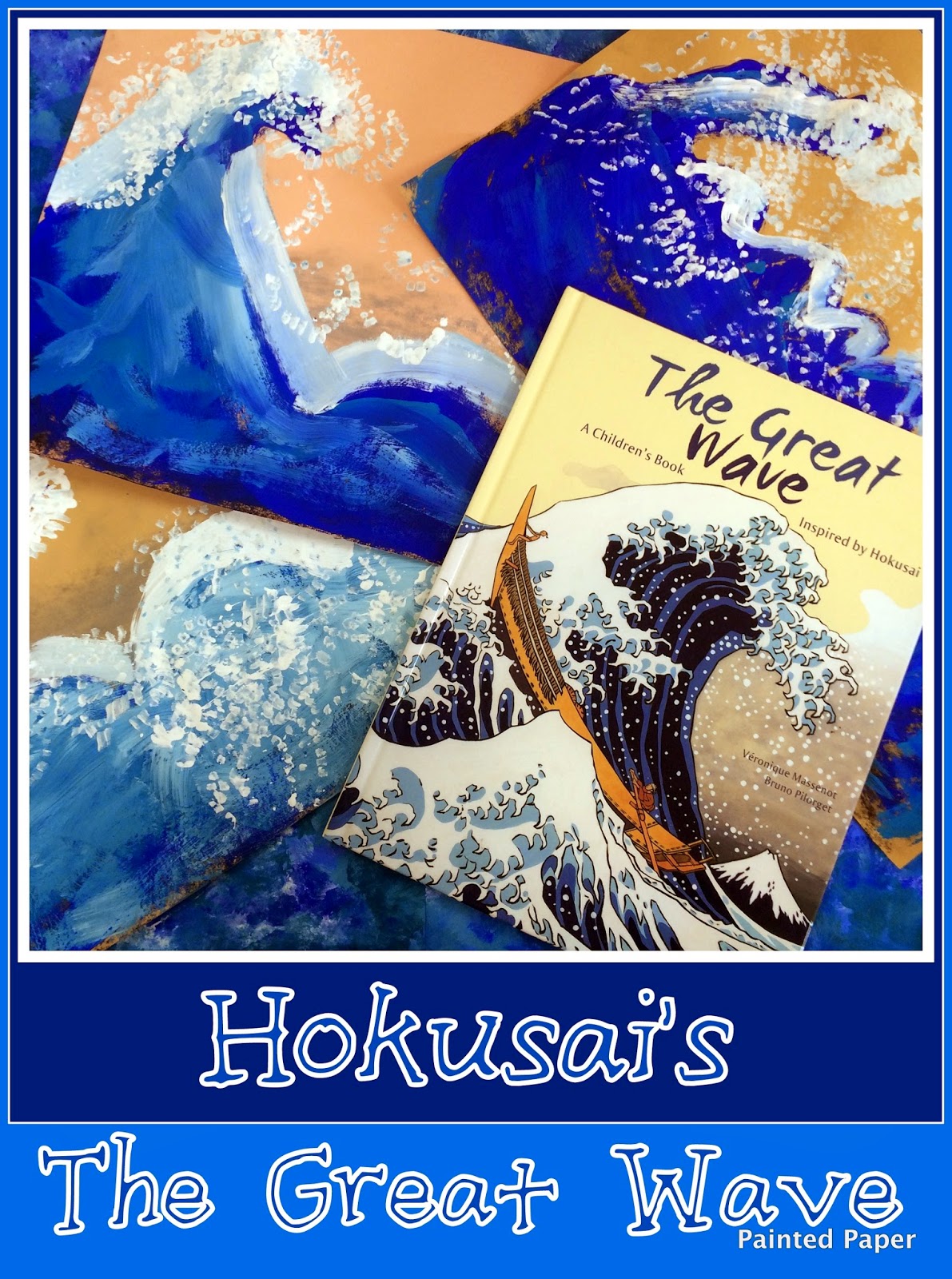 Claude Monet was taken with the beauty of Japanese Art especially woodcuts. In addition to painting and gardening Claude collected Japanese Art. 

His home in Giverny, France had 231 woodblocks and Hokusai's art was one of them. Many of Hokusai's paintings were primarily landscapes. This inspired Monet to paint landscapes and eventually his waterlilies series.

Keeping with our Thematic Unit : Colors of the Sea, my 1st grade students created these beautiful paintings inspired by Hokusai. We used the wonderful book- The Great Wave written by Veronique Massenot and illustrated by Bruno Pilorget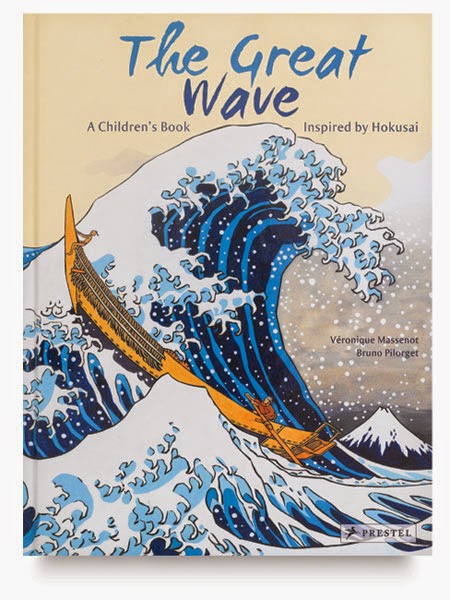 Hokusai's most famous work is The Great Wave. 
It depicts a huge wave threatening boats off the land of Kanagawa. Many believe that the wave is a tsunami but actually it is a large wave on the open sea. In all of Hokusai's prints of the wave series, Mount Fuji always appears in the background.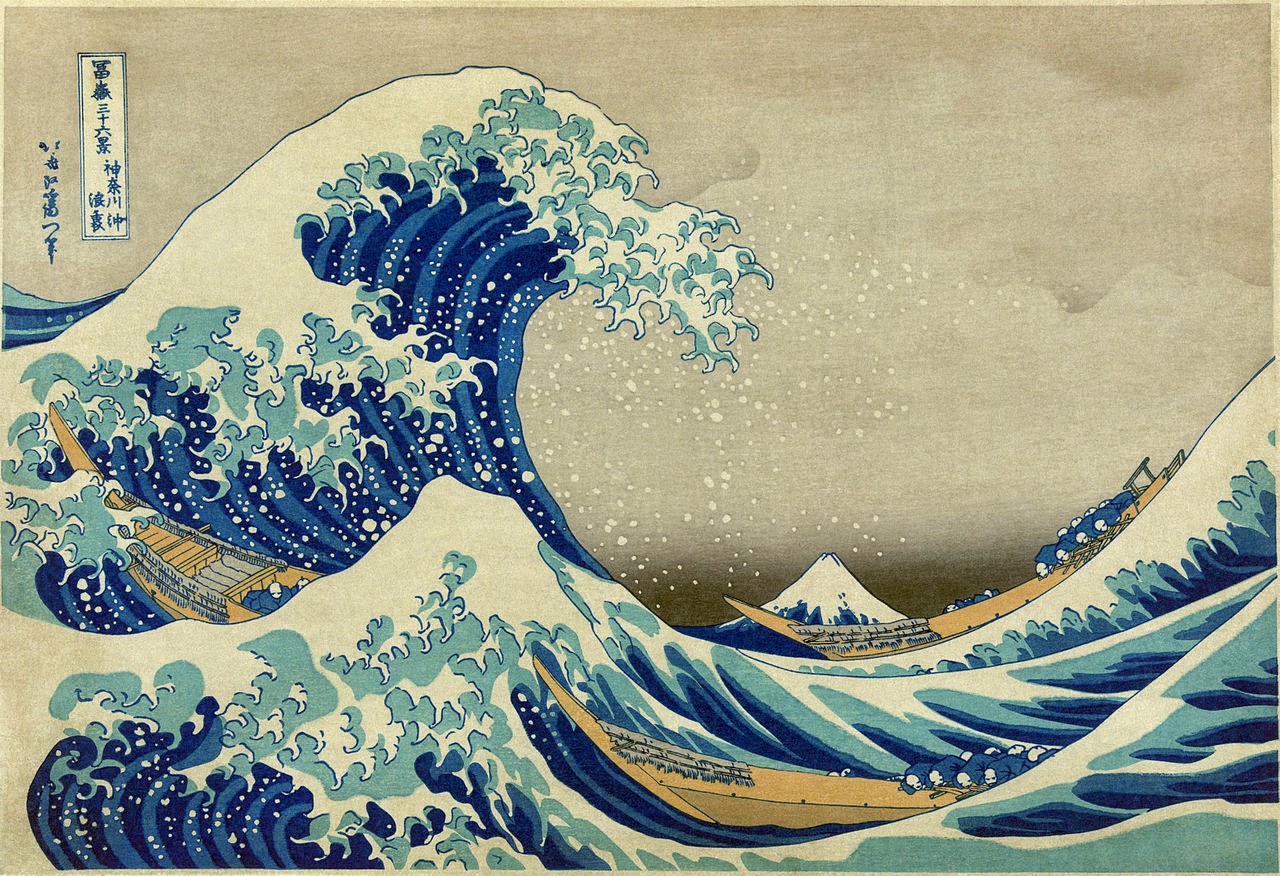 Supplies Needed:
• 12 x 18 Various shades of light construction paper
• Gray Pastels
• Blue and White Tempera Paint
• Large brushes


Creating the Background
After examining this colorful book and its vibrant images, students created a gray value scale on the construction paper background using various shades of gray pastels.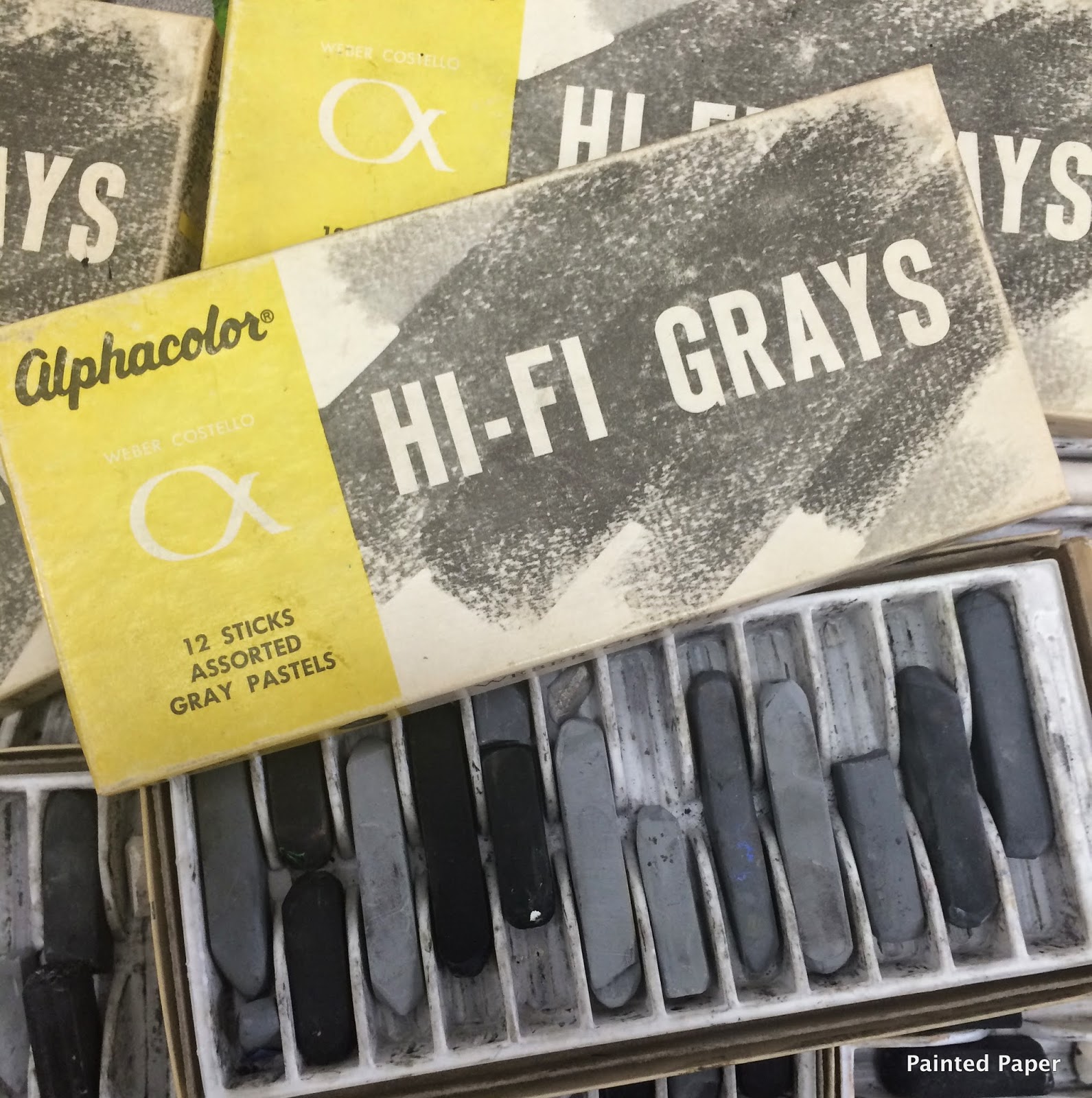 Students shaded the lower part of their paper with dark charcoal gray, then proceeded with the lighter grays towards the top of the paper.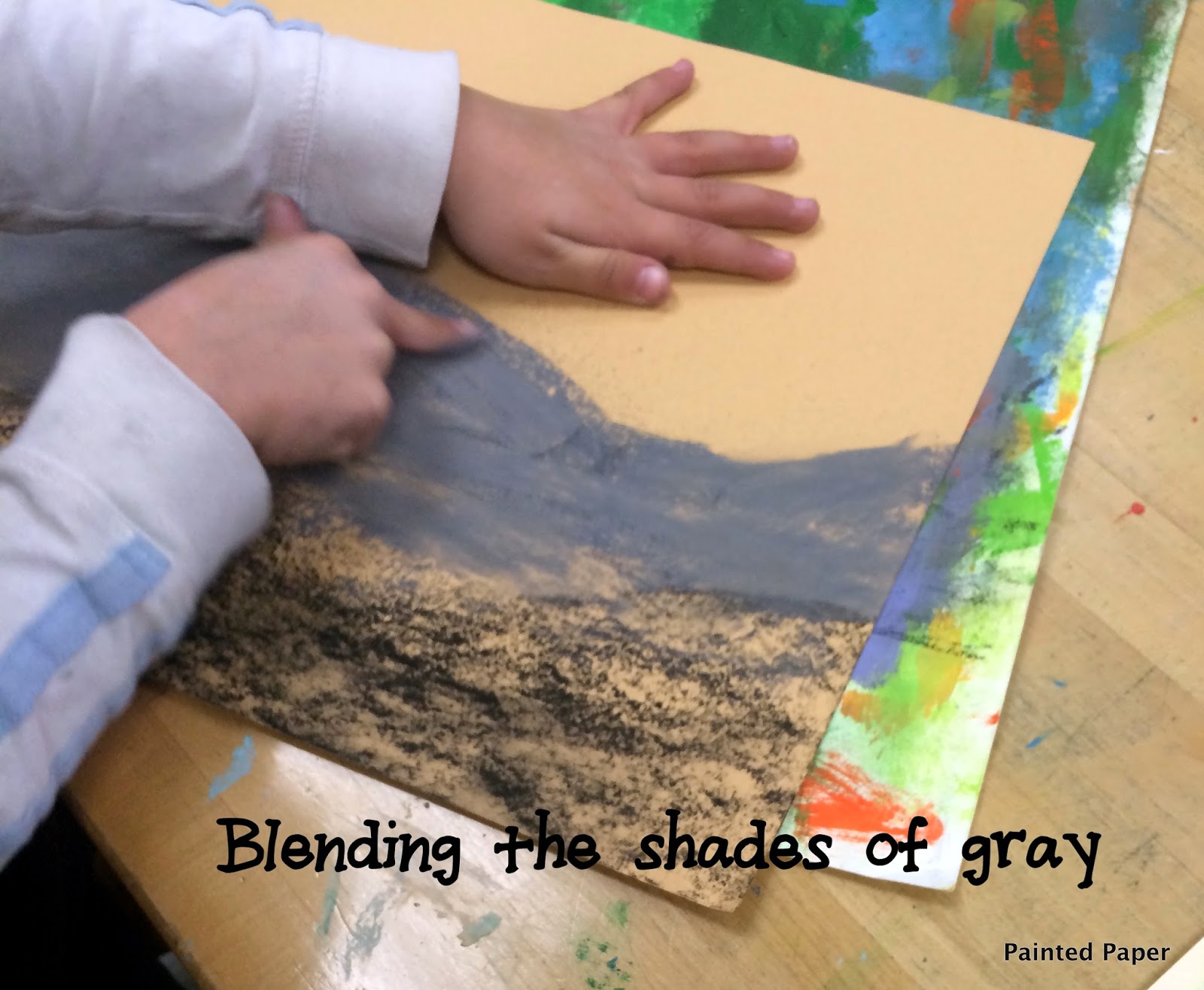 Creating the Ocean and Wave

Next, students took dark blue paint and painted the wave and water. We used the letter "C" to make a wave. After the dark blue, students used a lighter blue on top, then added white to represent the waves.  I love seeing the brush strokes in the waves.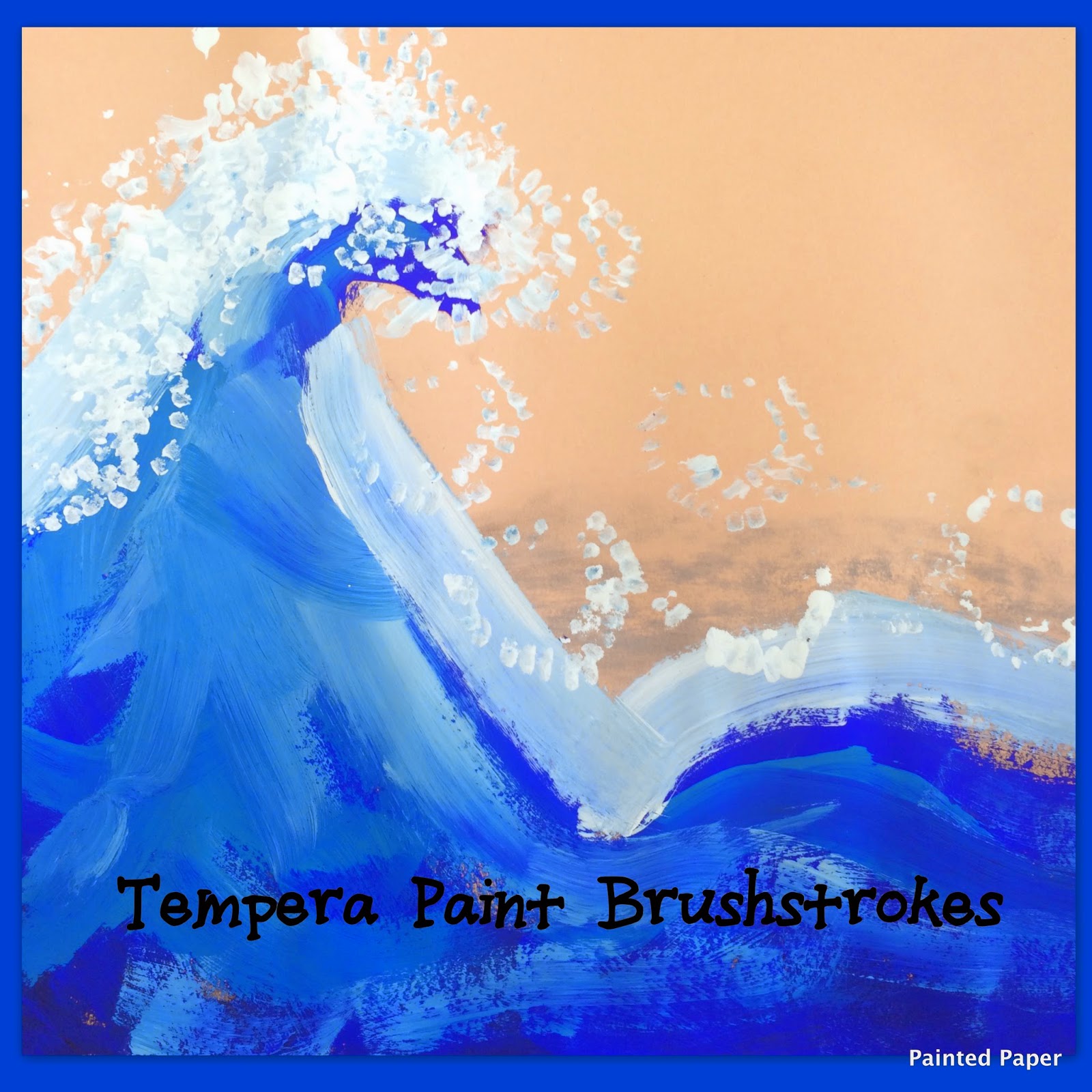 Adding the Crest of the Waves
Students used a foam brush to create the white crest on the waves.