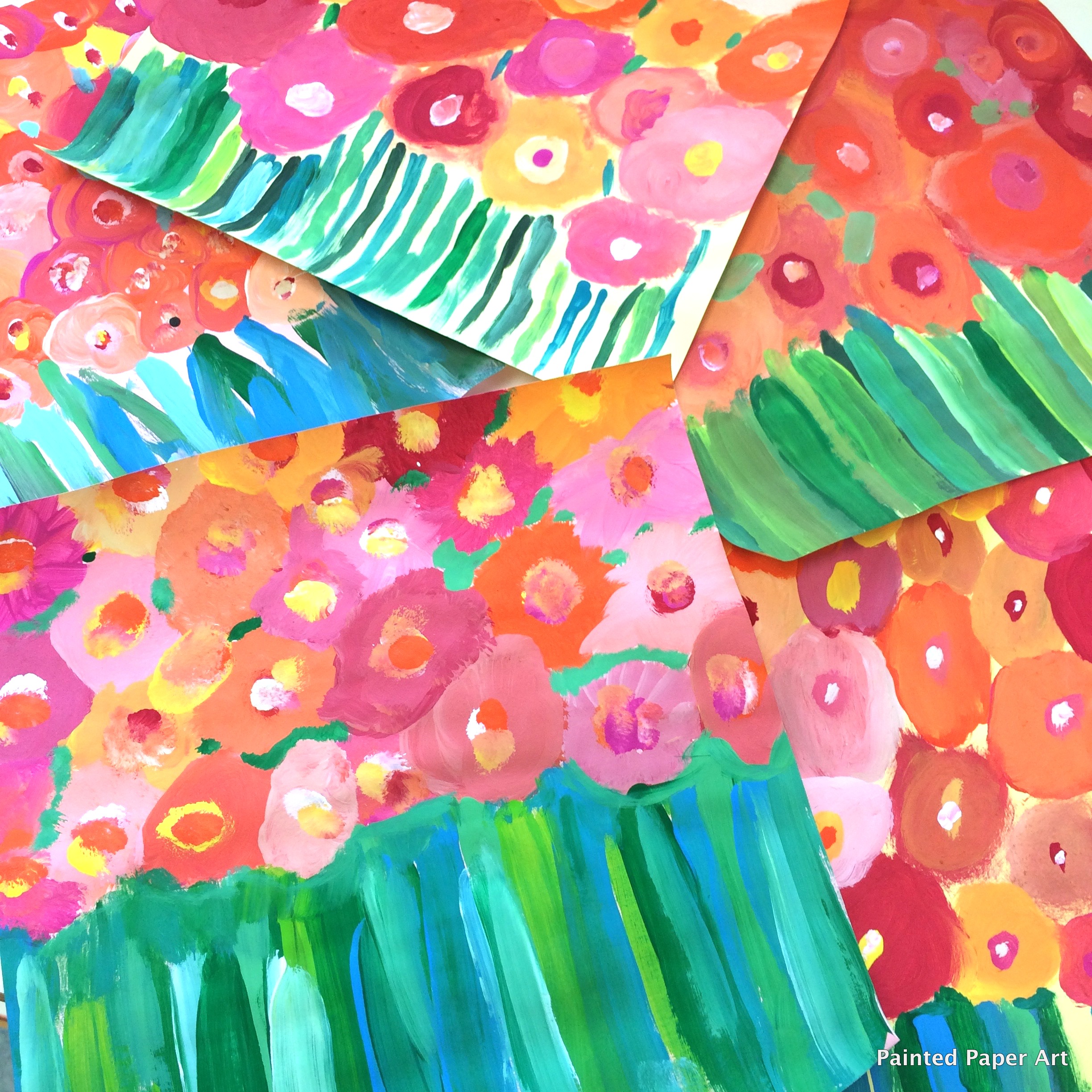 The Flower Garden
Flowers in a garden. Need a splash of color to brighten your day? Try this adorable project which has simple directions for an amazing result.
Supplies Needed:
Tempera Paint in various shades: pink, orange, red, yellow, peach, purple and white
Square piece of construction paper in shades of yellow, pink and orange
Flat paint brushes
Placemat to protect tables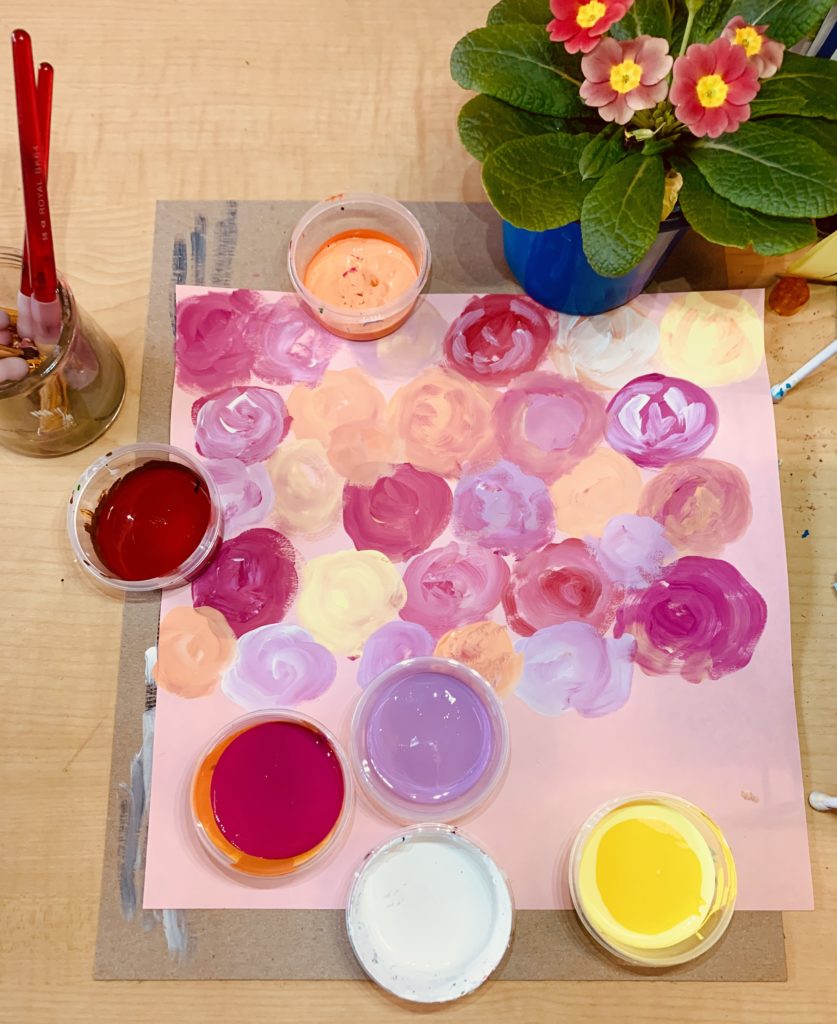 Step 1
With various shades of tempera paint, create flowers the size of a silver dollar and make sure that they touch each other. Leave space, approximately 4-5 inches at the bottom for stems.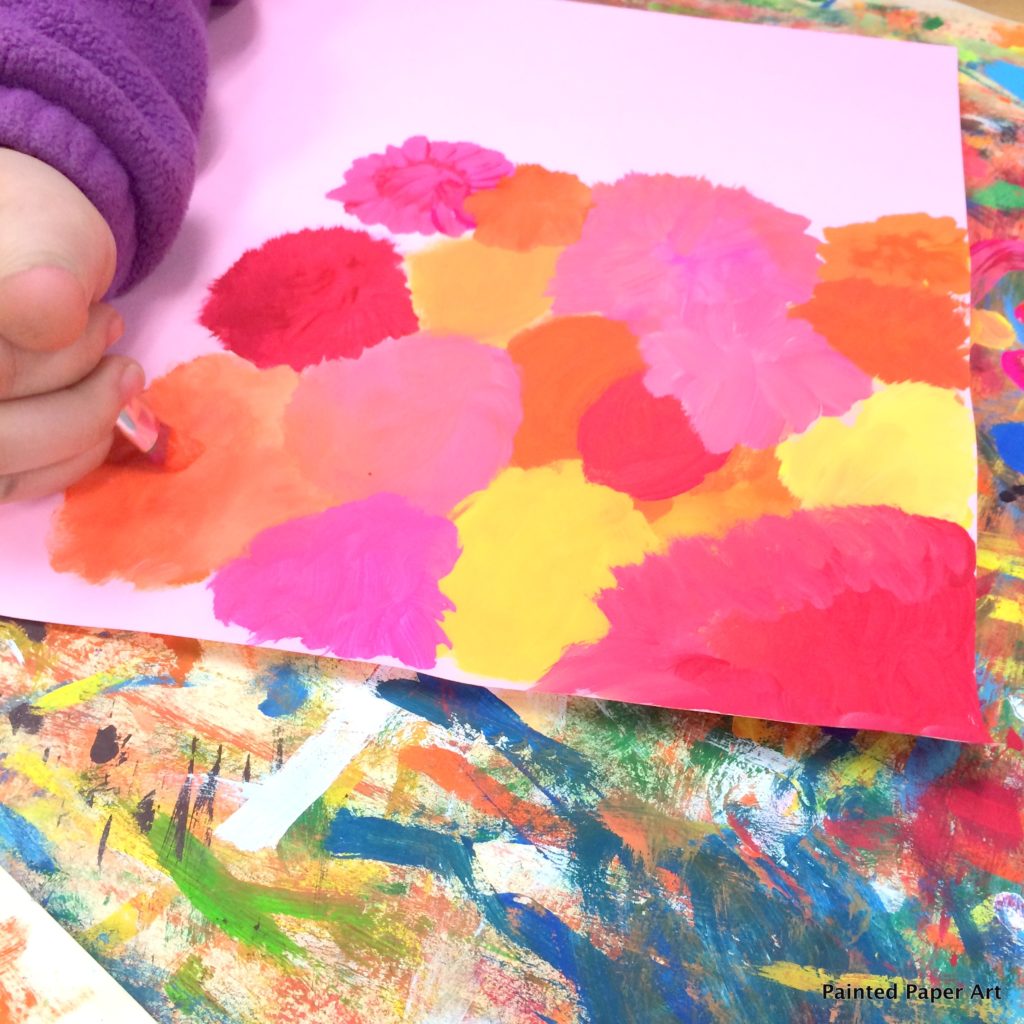 Step Two
Add center of flowers with different shades of paint.
Step Three
Add stems using shades of green and turquoise tempera paint. Let dry.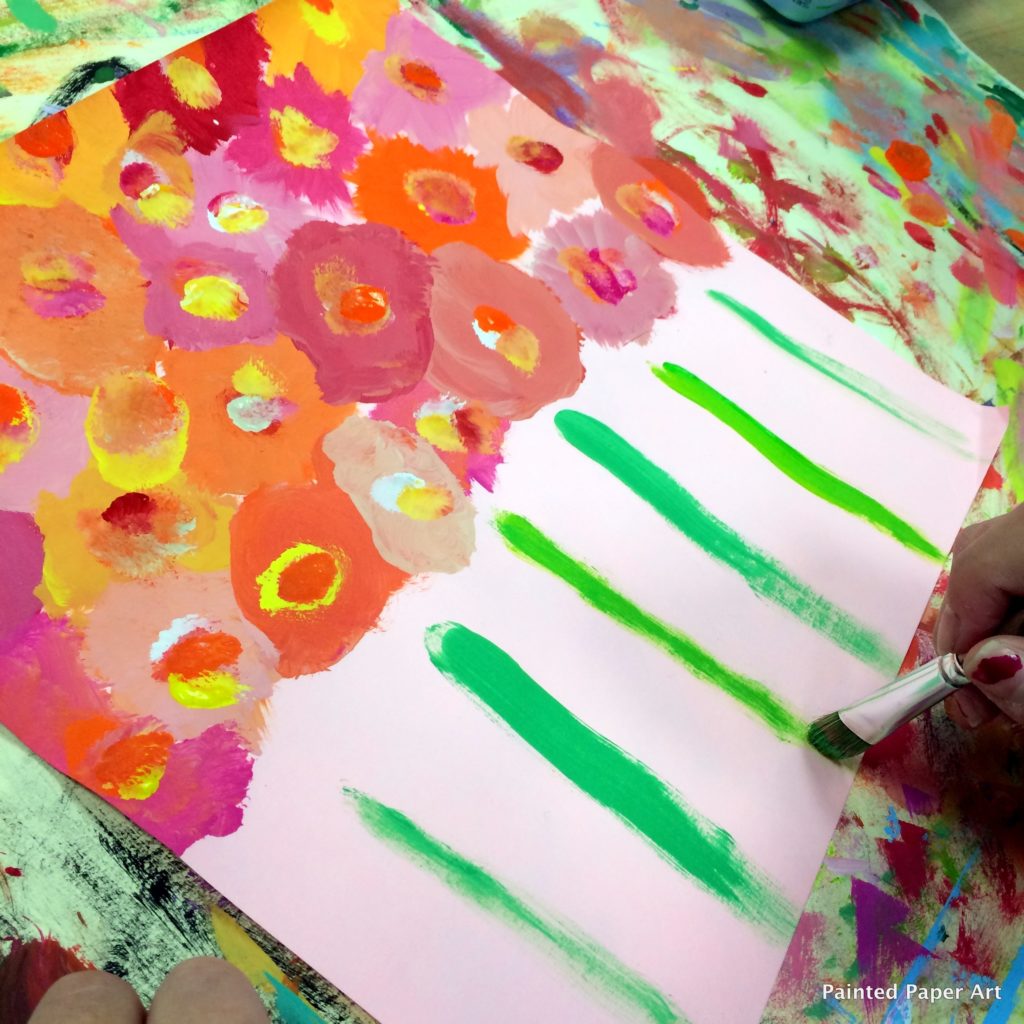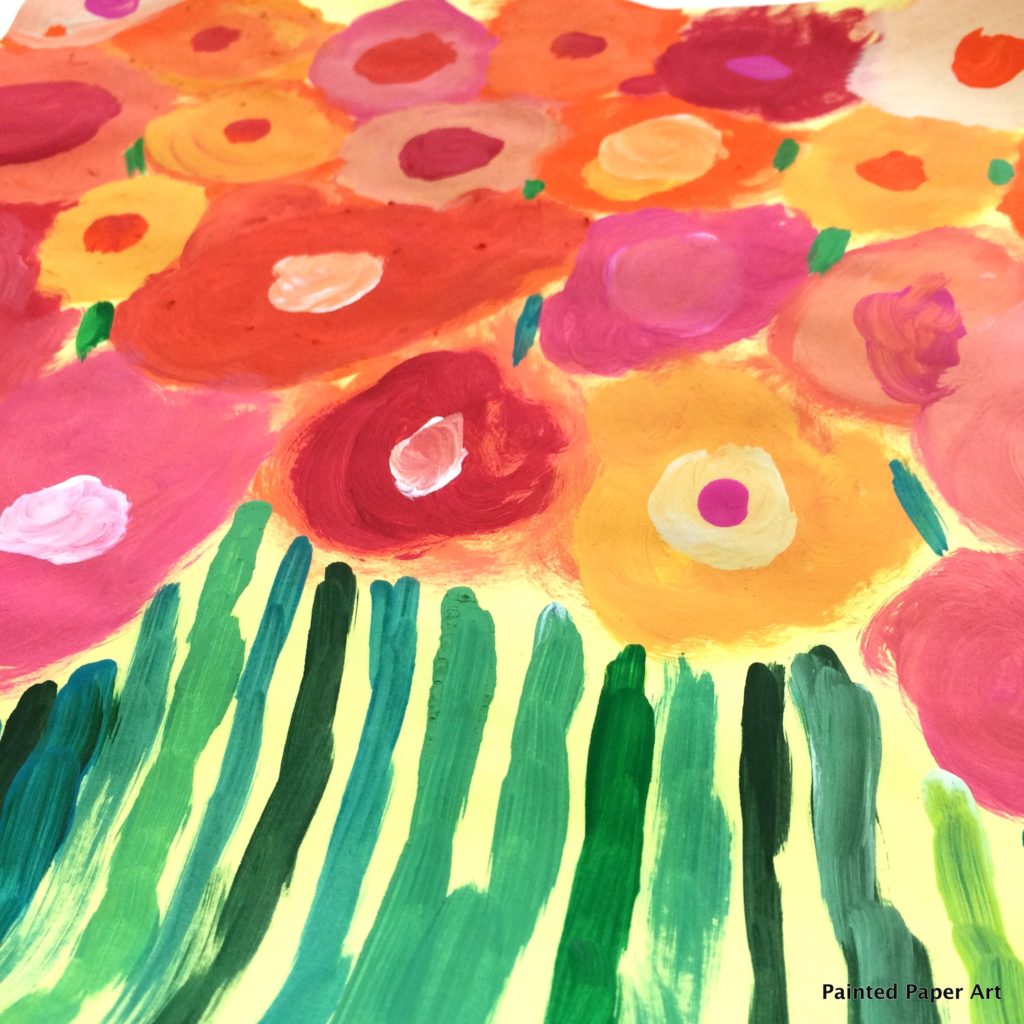 Gallery
Keep Creating!