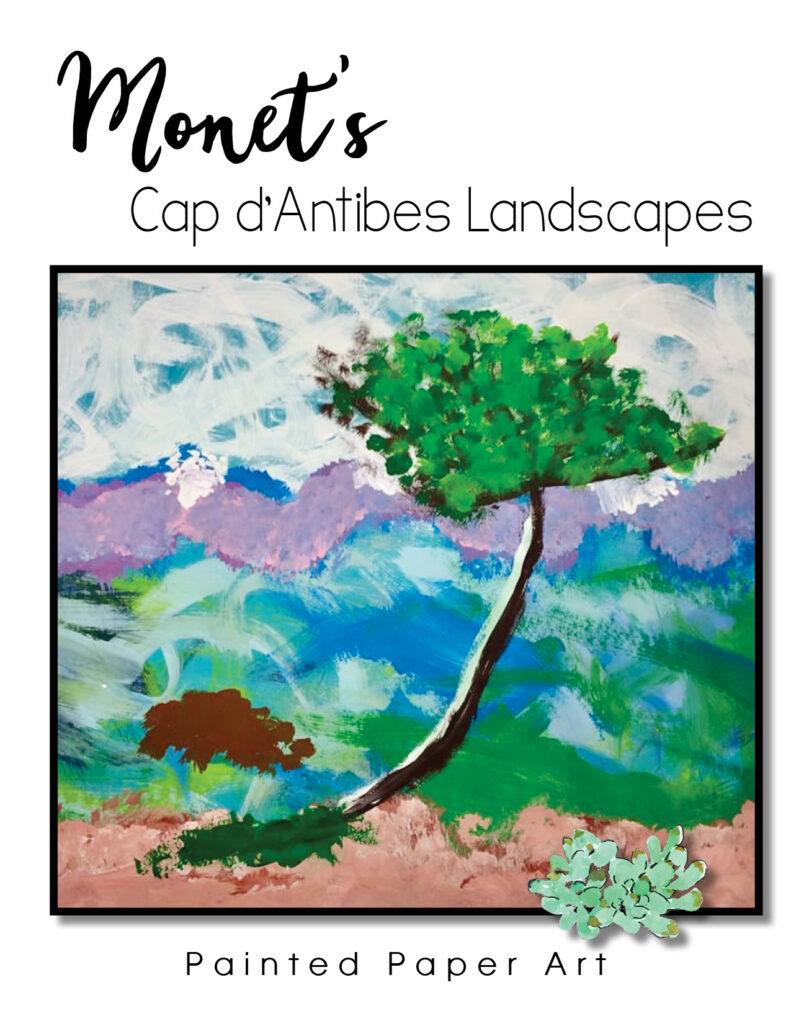 Landscapes are always a favorite of my students. I know they enjoy the process of applying paints in vivid colors and I enjoy their creations. So if you are interested in beautiful landscapes using bold colors and vivid brushstrokes then this is just the project for you and your students.
Claude spent several months painting in the Antibes in the south of France in 1888, and one of his favorite subjects to paint was this tree by the sea.
Inspiration
My 2nd graders created these stunning paintings, inspired by the wonderful landscape artist, Claude Monet.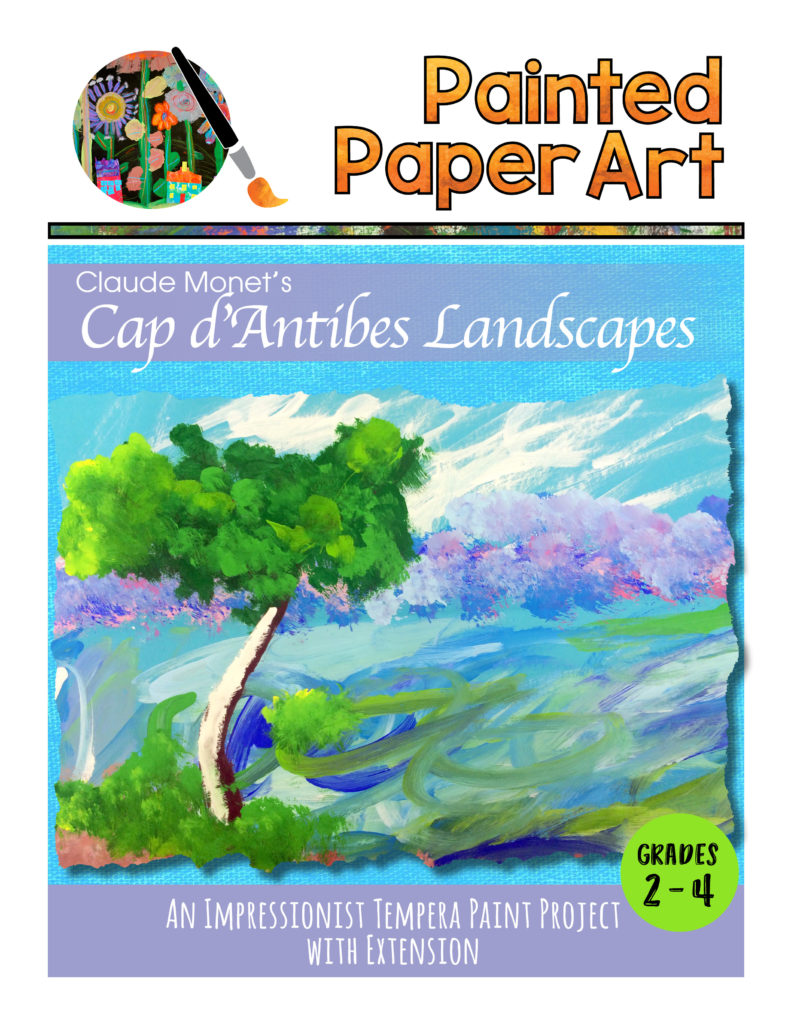 Students loved adding the brushstrokes and mixing the tints and shades of the tempera paint. This was a very simple project with great results.
This project requires two-three, 40-minute art sessions. Want more details?
What's Inside
Included in this 25-page digital lesson plan:
Step by step full-color photo tutorials
Background information on Monet
Supplies needed
Vocabulary words and learning objectives
Student gallery
Extension to the main project
I Can statements
National Standards
Vocab cards
Paint Like An Impressionist Artist handout
Reproducible coloring sheet for early finishers
Reproducible Artist Statement
11″ x 17″ poster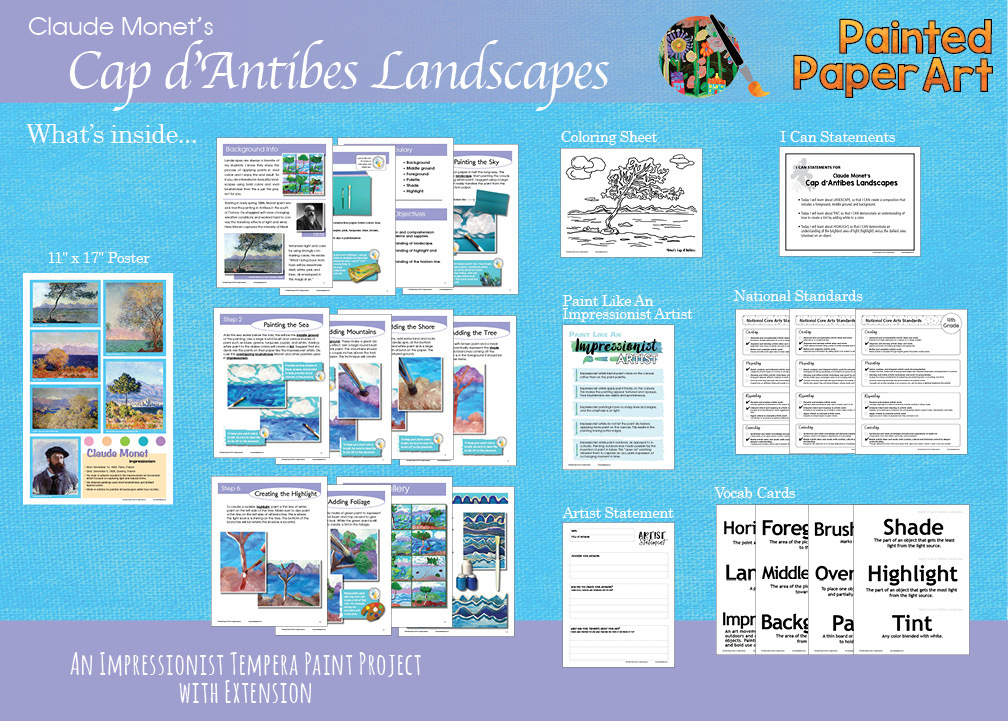 Gallery
Keep on Creating!