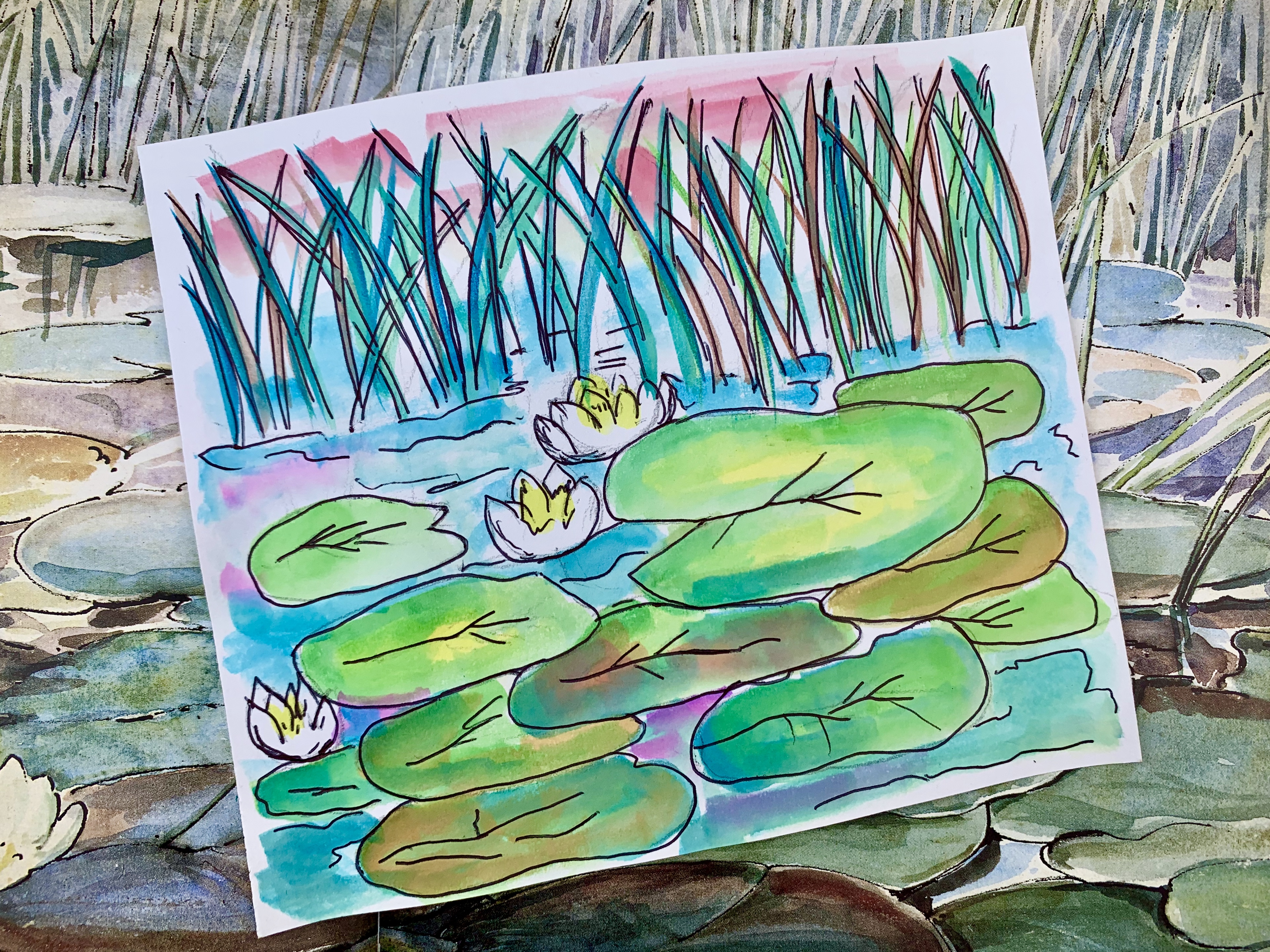 Mini Waterlilies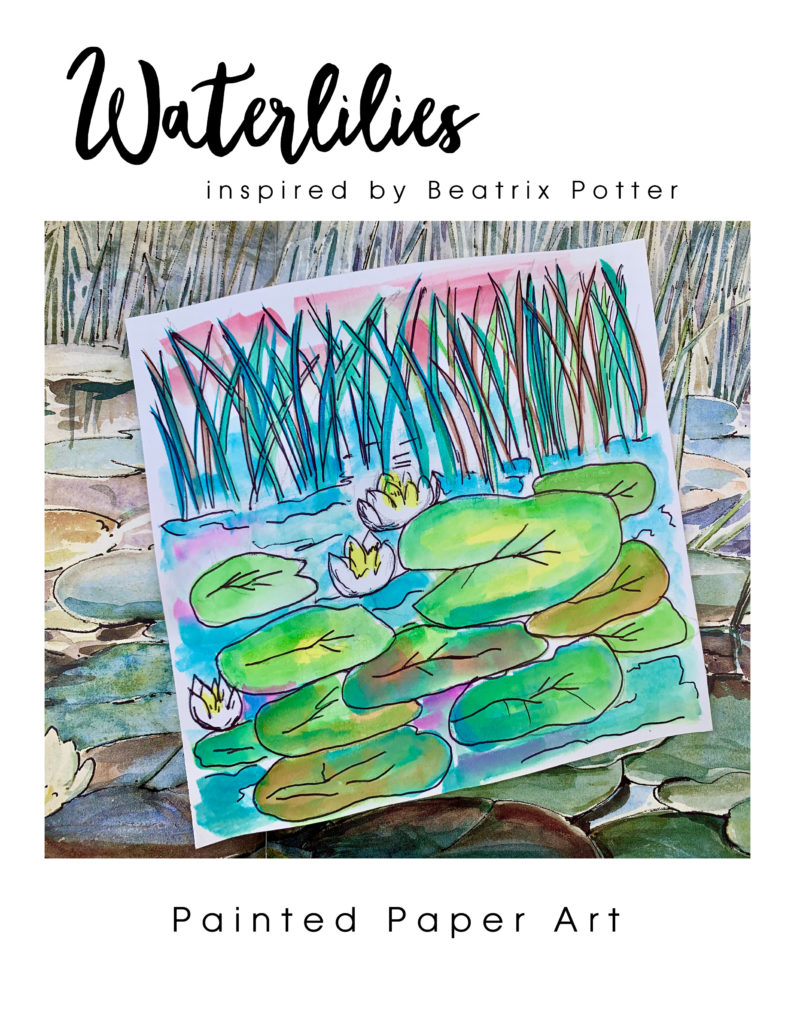 Draw along with and create a Pond with waterlilies inspired by the illustrations of Beatrix Potter who is the author of classic book, The Tale of Peter Rabbit.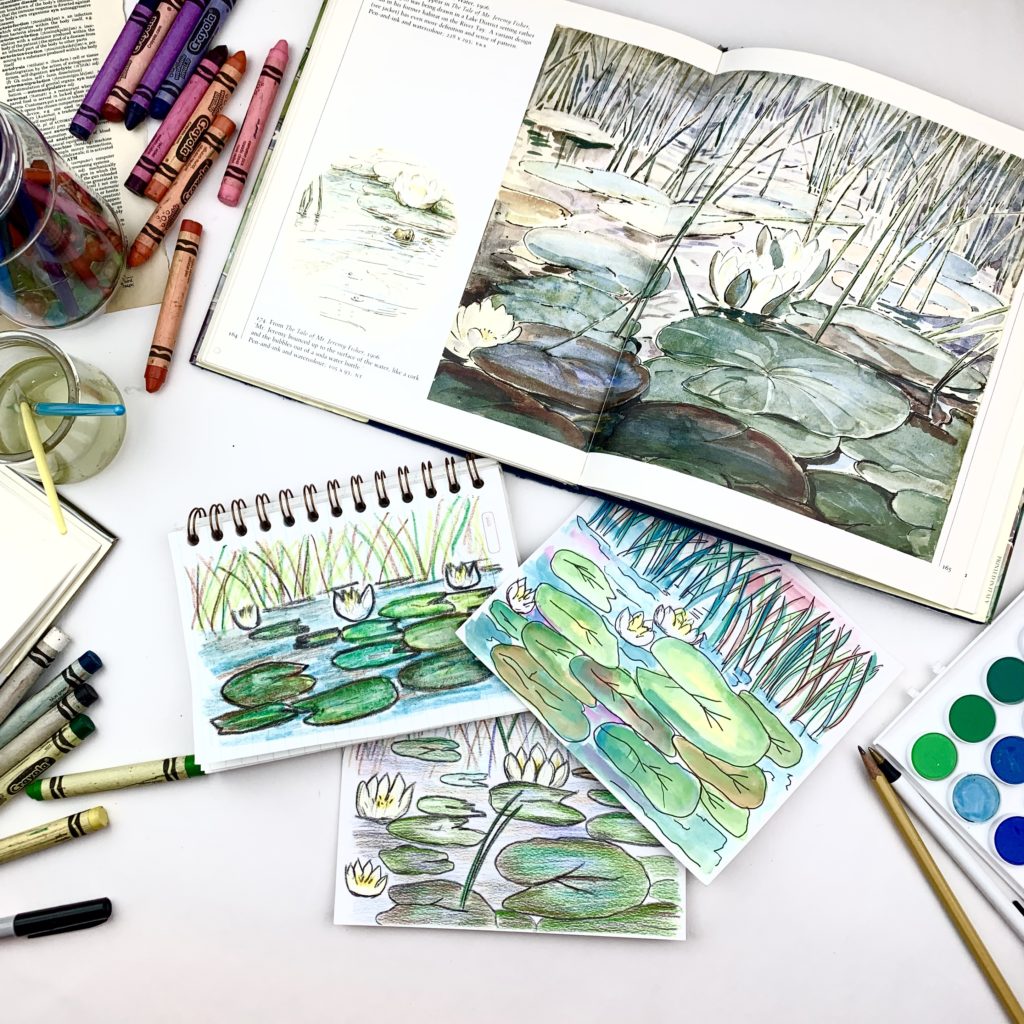 Find some paper or any art materials that you choose. Remember, you are the artist so be creative with the materials you have. Draw on a pizza box, lunch sack, or find an old newspaper or book to create on. Maybe use sidewalk chalk! Just have fun creating! 🙂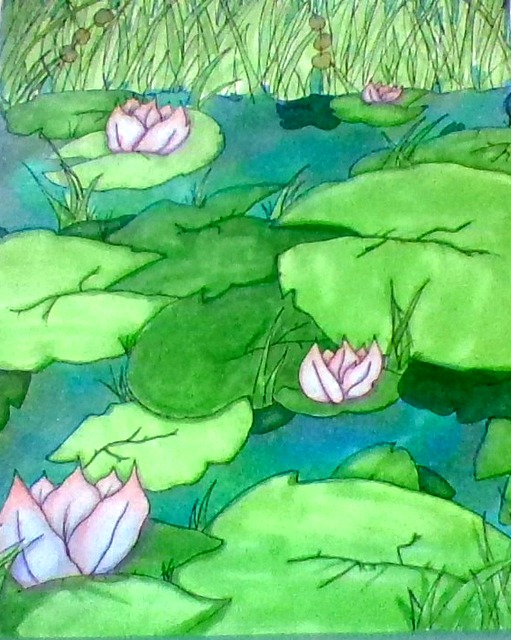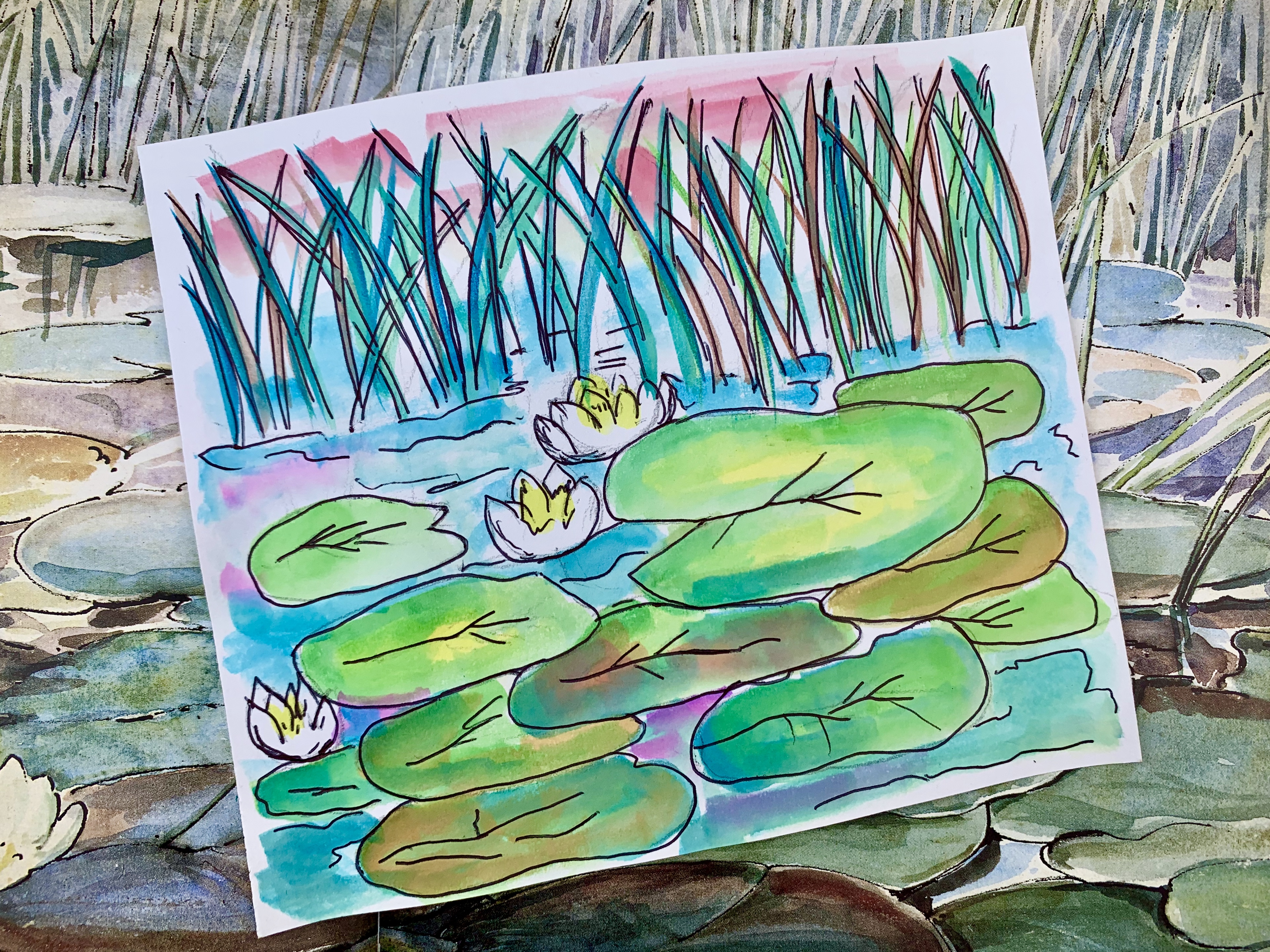 Supplies
• Pencil
• Watercolor paper
• Watercolors and paintbrush
• Colored Pencils or Crayons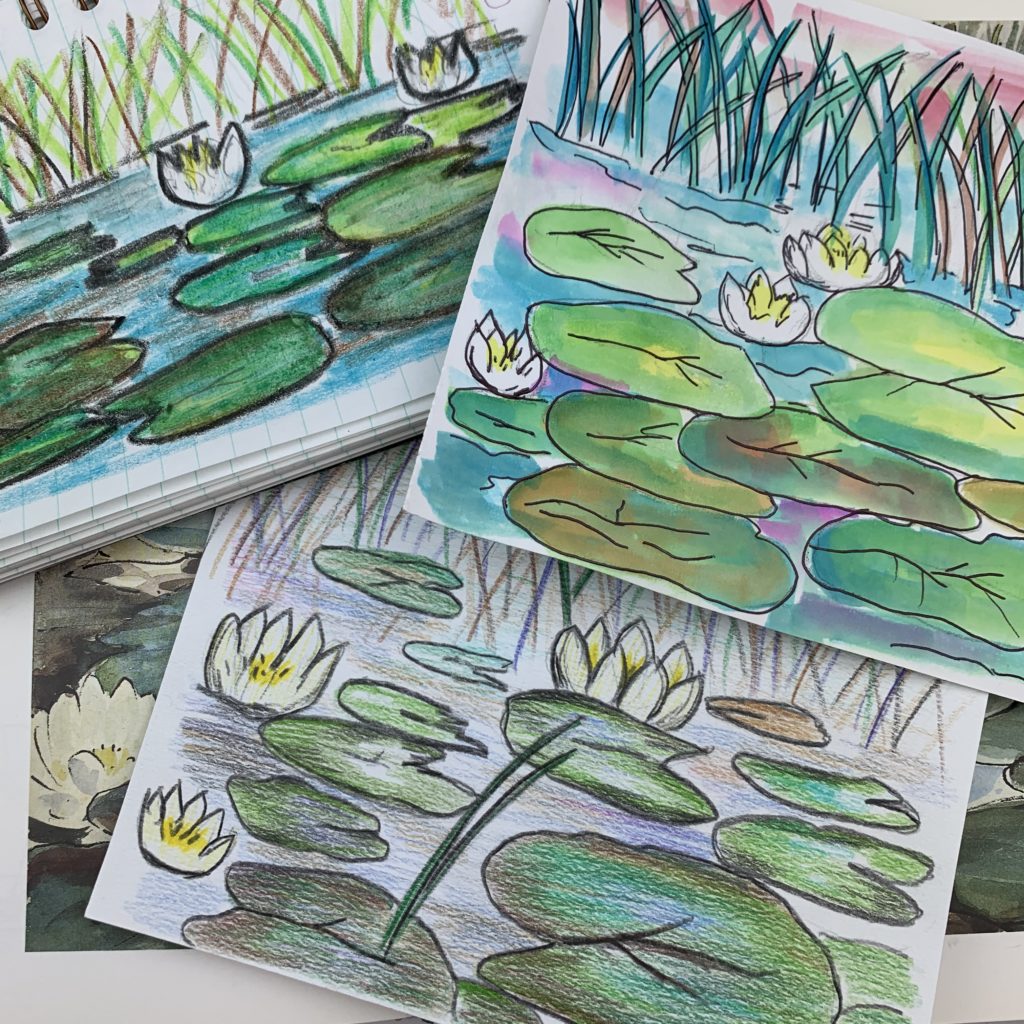 I love using bold bright colors of paint splashed with big brushstrokes on watercolor paper. Incorporating different art mediums is common in my art classroom studio and allows my students opportunities to create beautiful masterpieces.
Draw Along Video
Remember to pause the video if needed. Enjoy the process of creating art!
Keep on Creating!!!