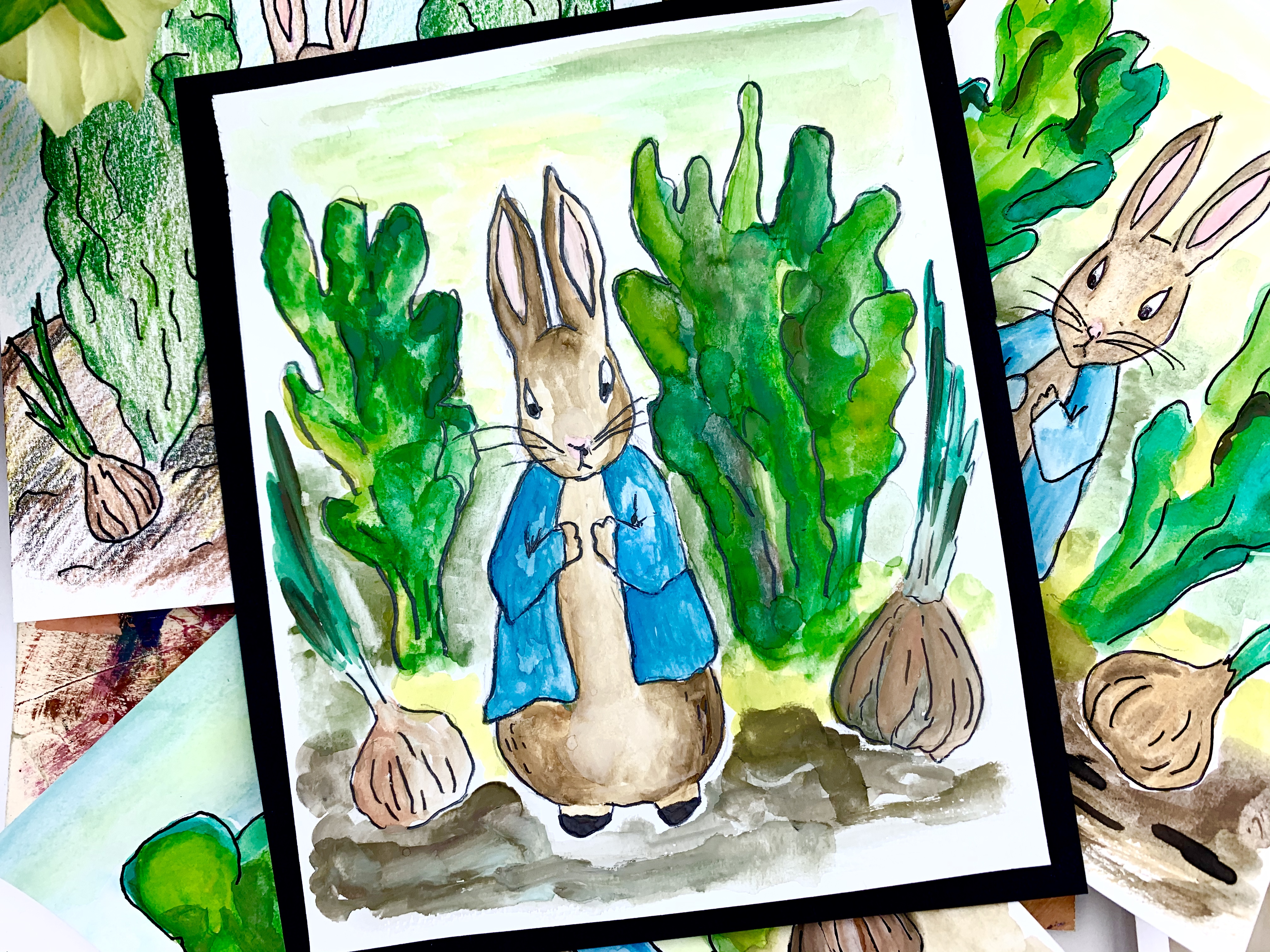 The Tale of Peter Rabbit
The Tale of Peter Rabbit is a delightful children's story of a little rabbit who does not follow his mother's directions. Follow our Draw Along Video to create your own Peter Rabbit.
I love using bold bright colors of paint splashed with big brushstrokes on watercolor paper. Incorporating different art mediums is common in my art classroom studio and allows my students opportunities to create beautiful masterpieces.
This draw along video demonstrates 2 art material options: colored pencils or watercolor paints on watercolor paper. Draw along to create your own mini masterpieces of artwork inspired by the beautiful artwork of Beatrix Potter.
Supplies Needed:
• Small piece of white paper
• Pencil
• Colored Pencils, Crayons or Watercolors

Option 1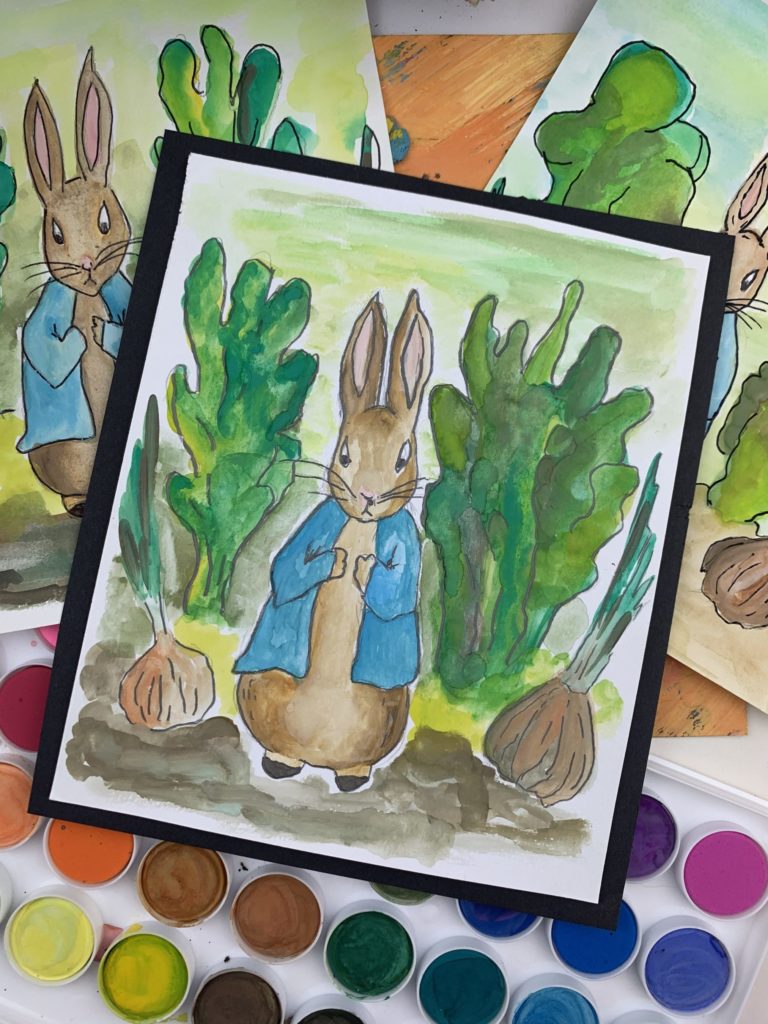 Option 2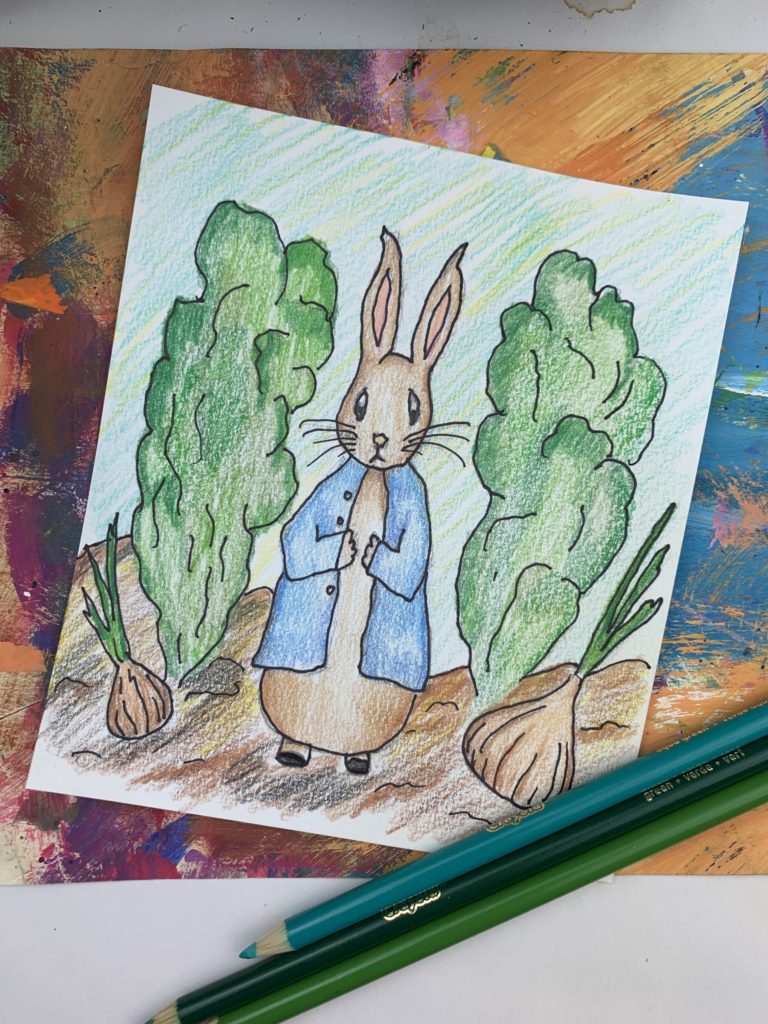 Draw Along Video

Have fun creating an adorable Peter Rabbit in the garden.
Keep Creating!