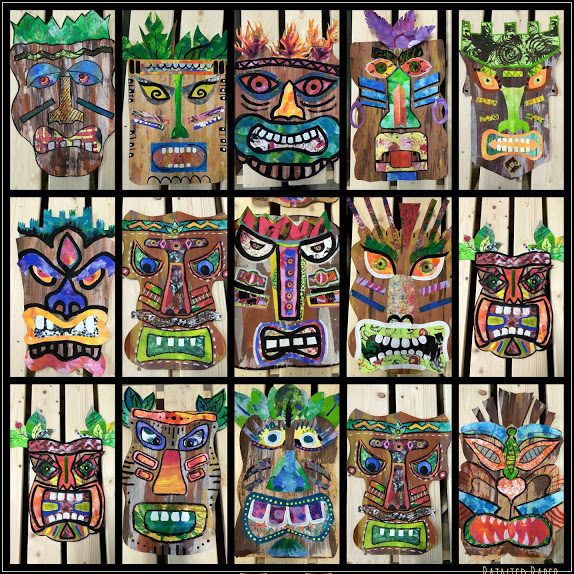 Tahitian Tiki Masks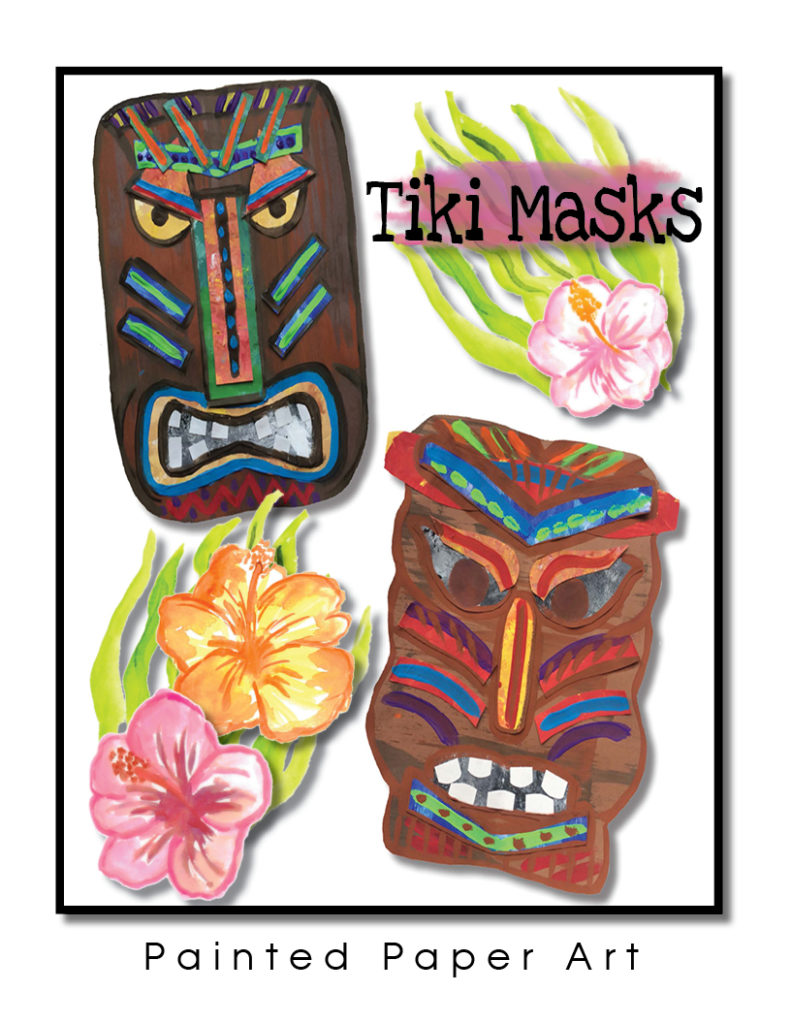 Inspiration
Gauguin arrived in Tahiti in June 1891. His romantic image of Tahiti as an untouched paradise developed after he read the novel Le Mariage de Loti (1880). Disappointed by how the French had actually changed Tahiti, he attempted to immerse himself in what he believed were the key points of the Tahitian culture. He used Tahitian titles on many of his art works and also used Oceanic symbols, along with regional Tahitian landscapes. In an attempt to further understand the Tahitian tradition, Gauguin purchased land there and, with the help of his neighbors, he built a home decorated with elaborately carved wooden sculptures, such as tikis.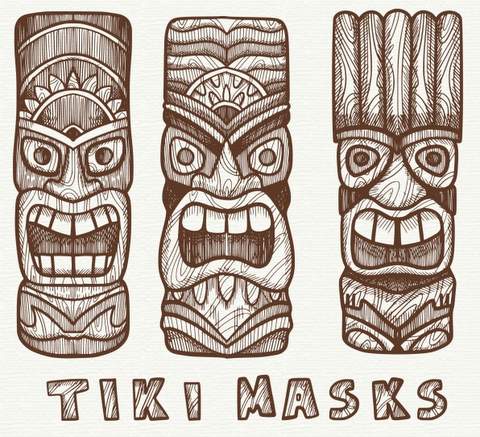 In Polynesian mythology, tiki often represents the first human being on Earth. … Tiki statues were carved to represent the image of a certain spirit and as an embodiment of that specific spirit's power.
Student Gallery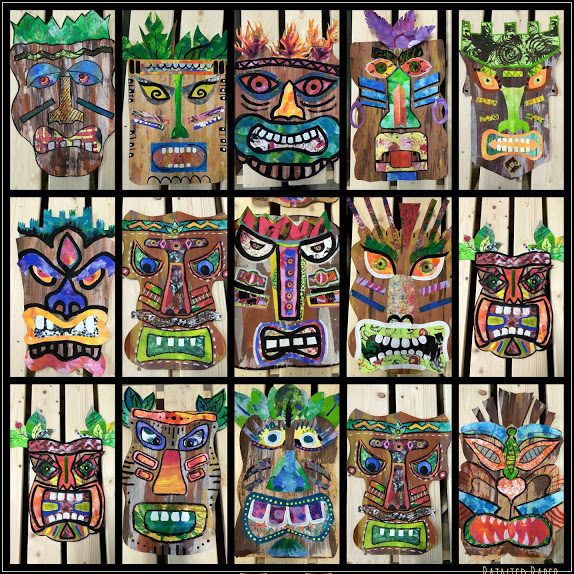 If your students love to paint, these delightful projects are perfect for your art lesson library. I love using bold, bright tempera paint colors splashed on paper with big brushstrokes. Don't know where to start? Try this art lesson, inspired by the artist Paul Gauguin, it is colorful, successful and fun!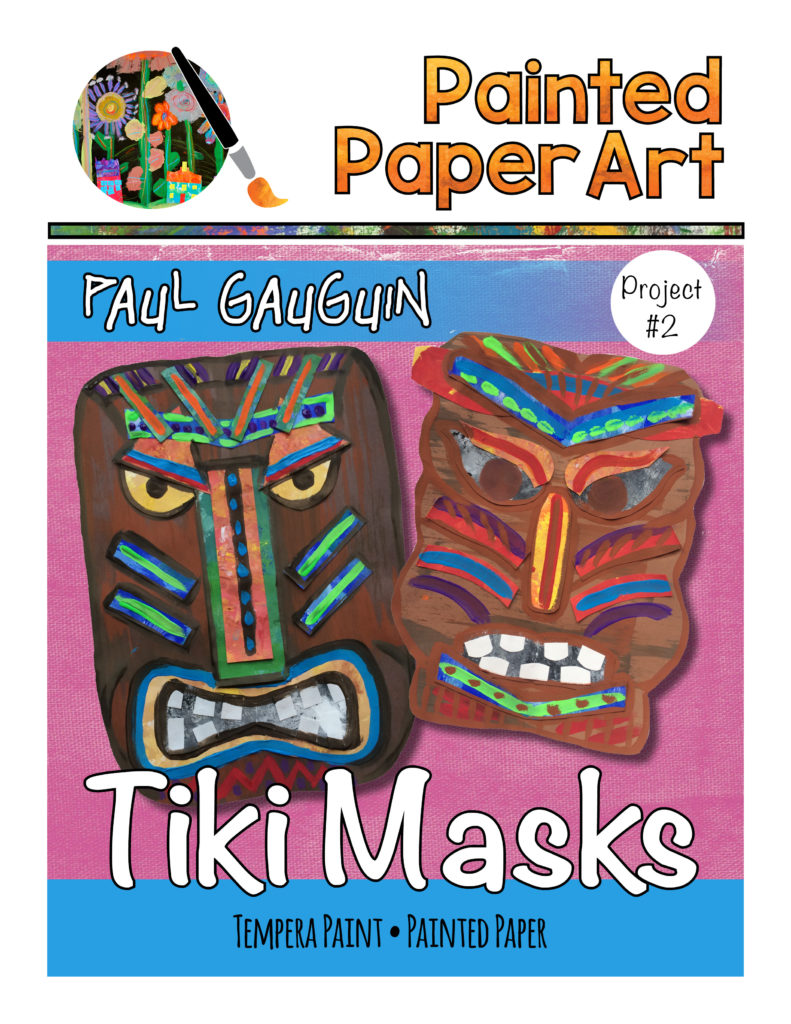 Paul Gauguin: Landscapes and Tiki Sculptures introduces students to the colorful world of painting and design. Children will learn about the artist Paul Gauguin, create beautiful landscapes and painted paper tiki masks inspired by his artwork.
This 63 page digital lesson contains 3 colorful projects that are designed so that every child will be a successful artist.
These lessons are great for ages 6-11 but any age student can create a beautiful painting with these directions.

The pdf includes:
Step by step full-color photo tutorials for each lesson
Background info about Paul Gauguin
Gauguin Time Line
Vocabulary words and learning objectives
Supplies needed for projects
Reproducible coloring sheets for early finishers
Reproducible handouts
Student galleries
I Can statements
National Standards
Vocab cards
11″ x 17″ poster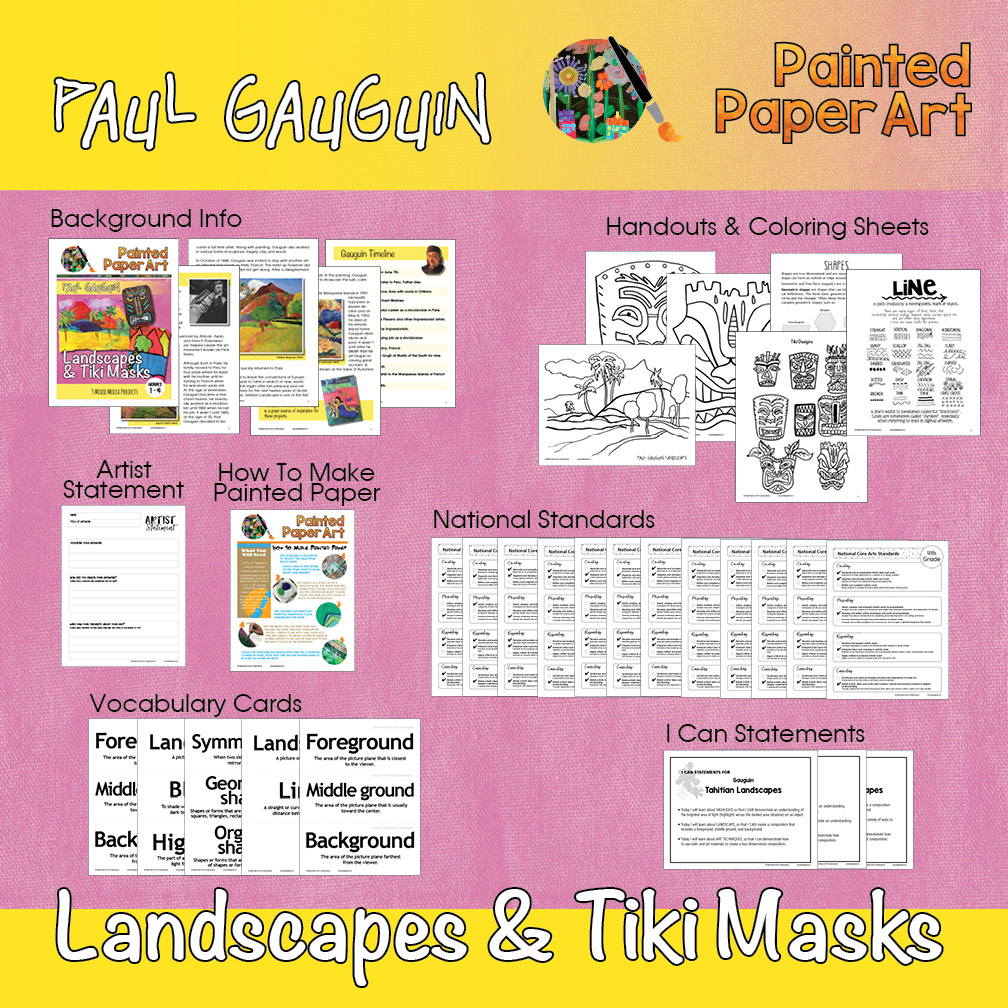 Keep on Creating!