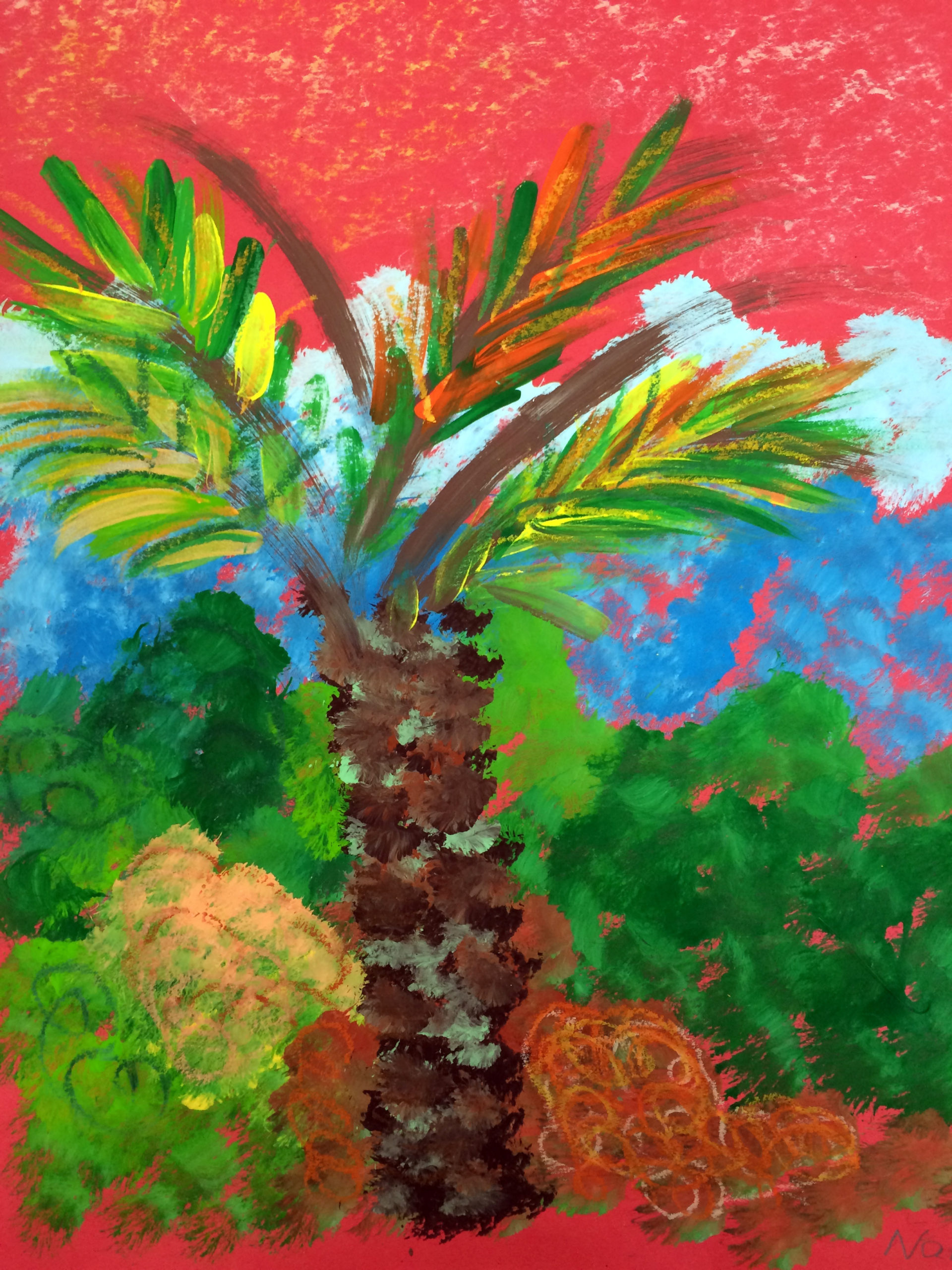 Gauguin: Tropical Palm Trees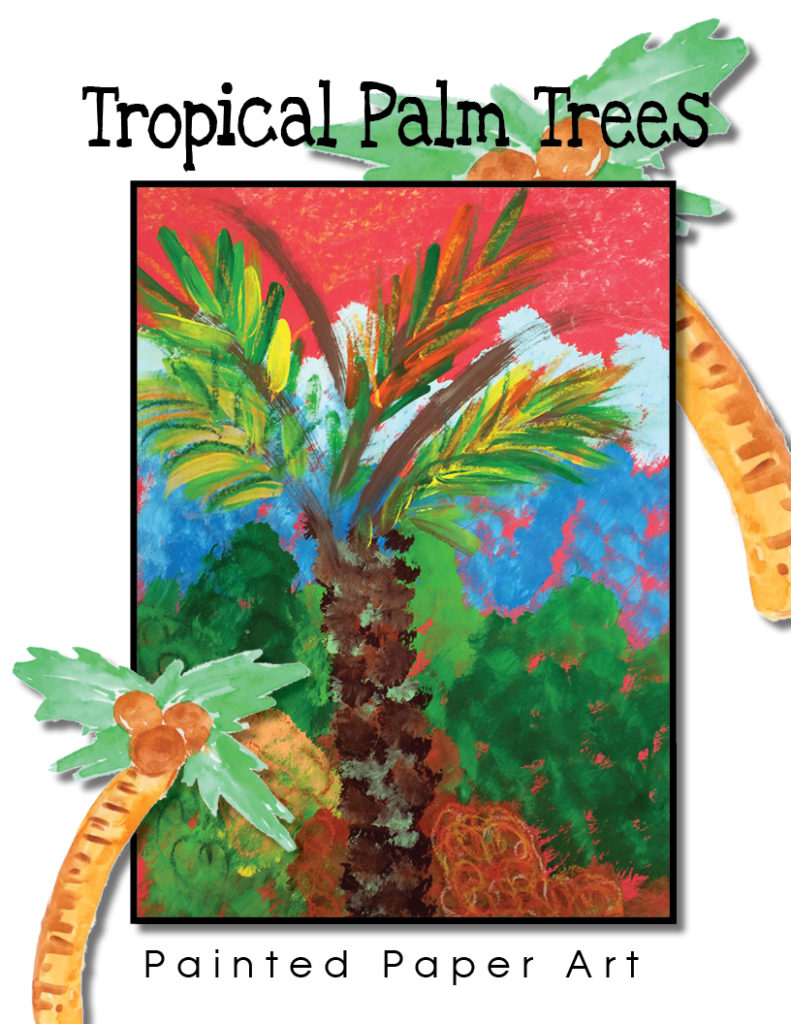 Along with his artistic friends, Vincent van Gogh and Paul Cézanne, Paul Gauguin was a pioneer of modernist art. He used of bold, bright colors, flat planes, and simplified, distorted forms in his paintings. Gauguin, who had no formal artistic training, lived for extended periods in different parts of the world, including, most famously, Tahiti.
Inspiration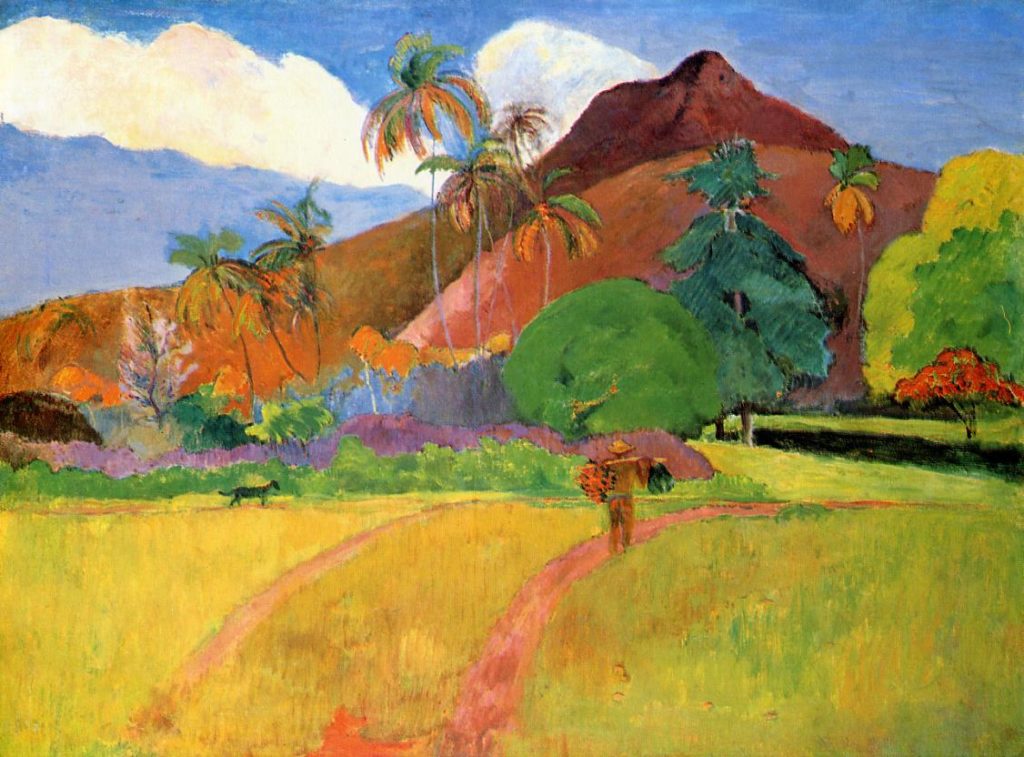 Introduce your students to the beautiful artwork of Paul Gauguin, create colorful backgrounds with oil pastels, tempera paint palm trees, with special attention to the lovely textures of the palm trees. Don't know how to paint a palm tree? Or need visuals of palm trees, this is a perfect and resourceful lesson plan created just for you.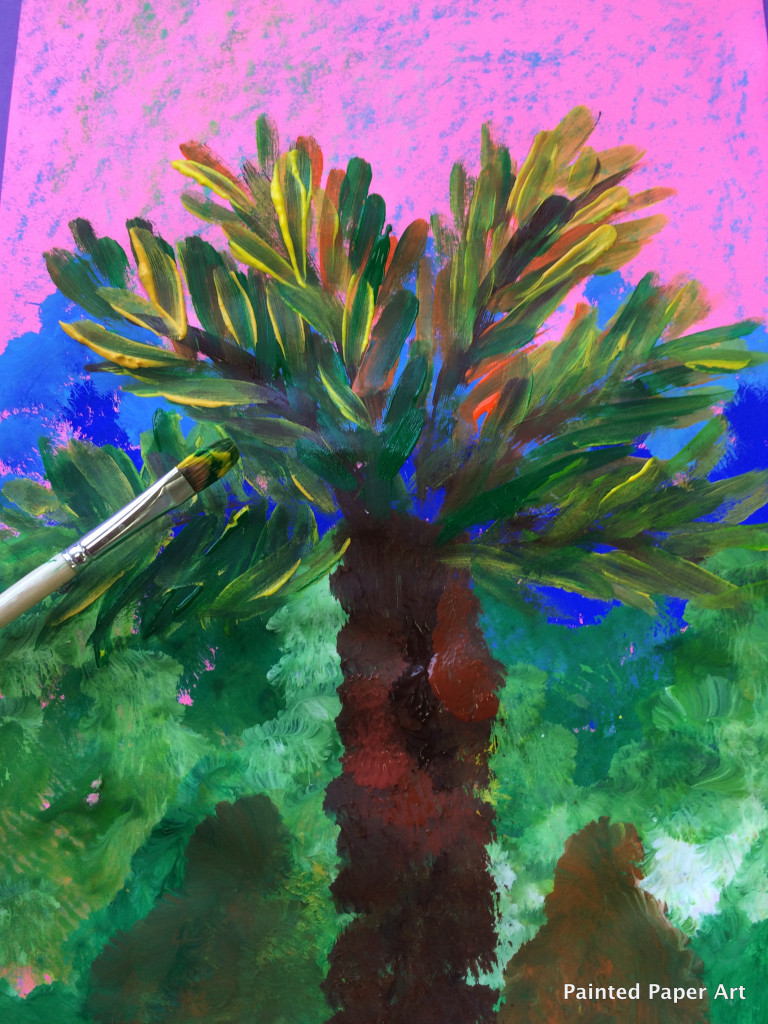 Tropical Tahitian Palm Trees introduces students to the colorful world of painting. Children will learn about the artist Paul Gauguin and create beautiful tropical palm trees inspired by his Tahitian paintings.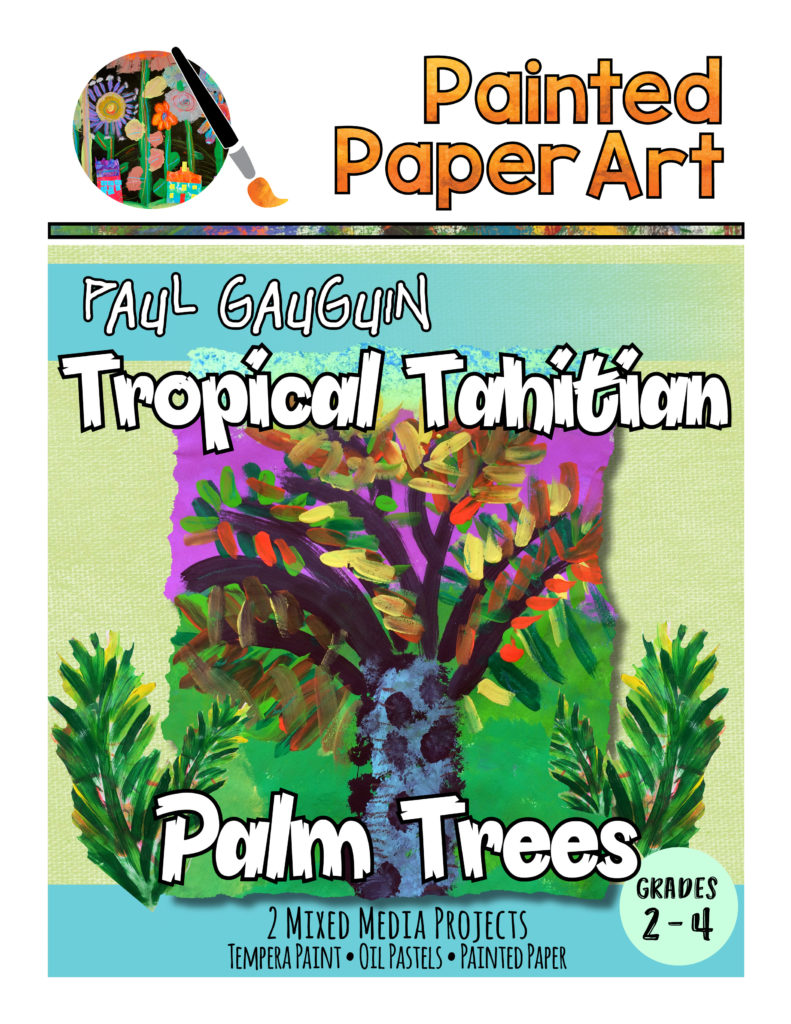 Student Gallery
Project 1
Project 2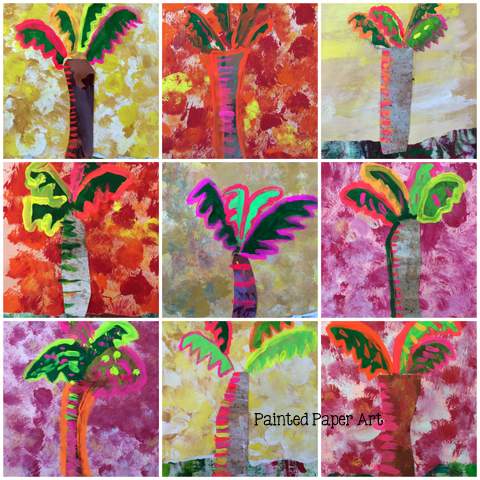 This 33 page pdf features 2 easy to follow art lessons, complete with photos. Also included is a fun extension art activity that is related to the other art projects. These lessons are great for ages 7-10 but any age student can create a beautiful painting with these directions.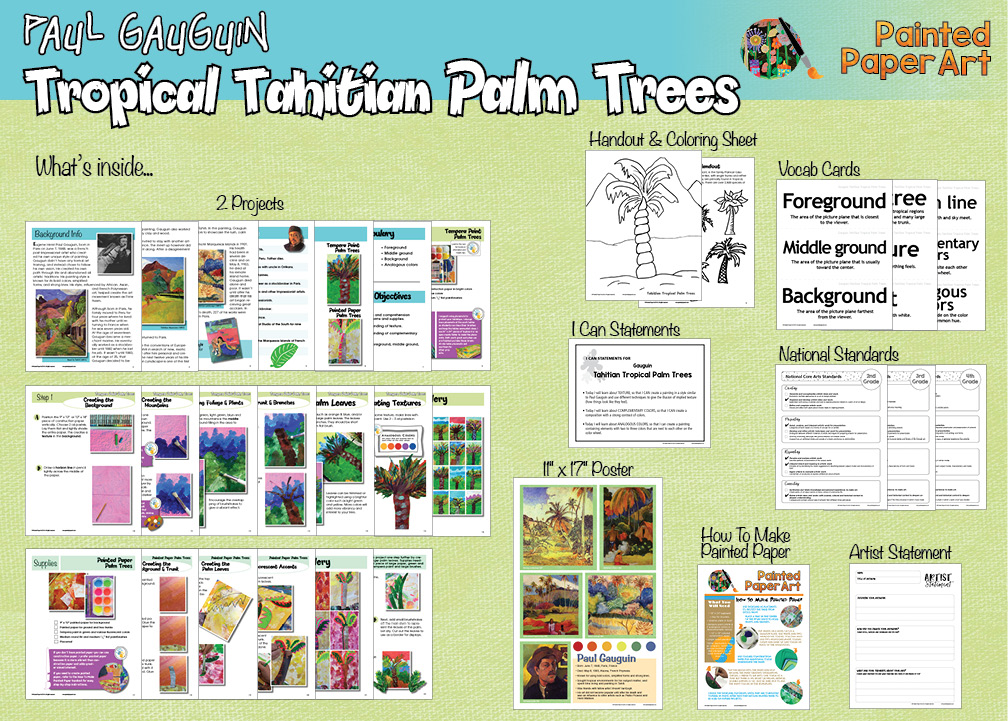 The pdf includes:
Step by Step full-color photo tutorials for both lessons
Background info about Paul Gauguin
Gauguin Time Line
Vocabulary and learning objectives
Supplies needed for project
Extension art project related to both projects
Student galleries
I Can statements
National Standards
Vocab cards
How To Make Painted Paper handout
Reproducible artist statement
Reproducible coloring sheet for early finishers
11″ x 17″ poster
Not sure where to start? Try this digital lesson which contains 2 colorful lessons that are designed so that every child will be a successful artist.
Happy Creating!