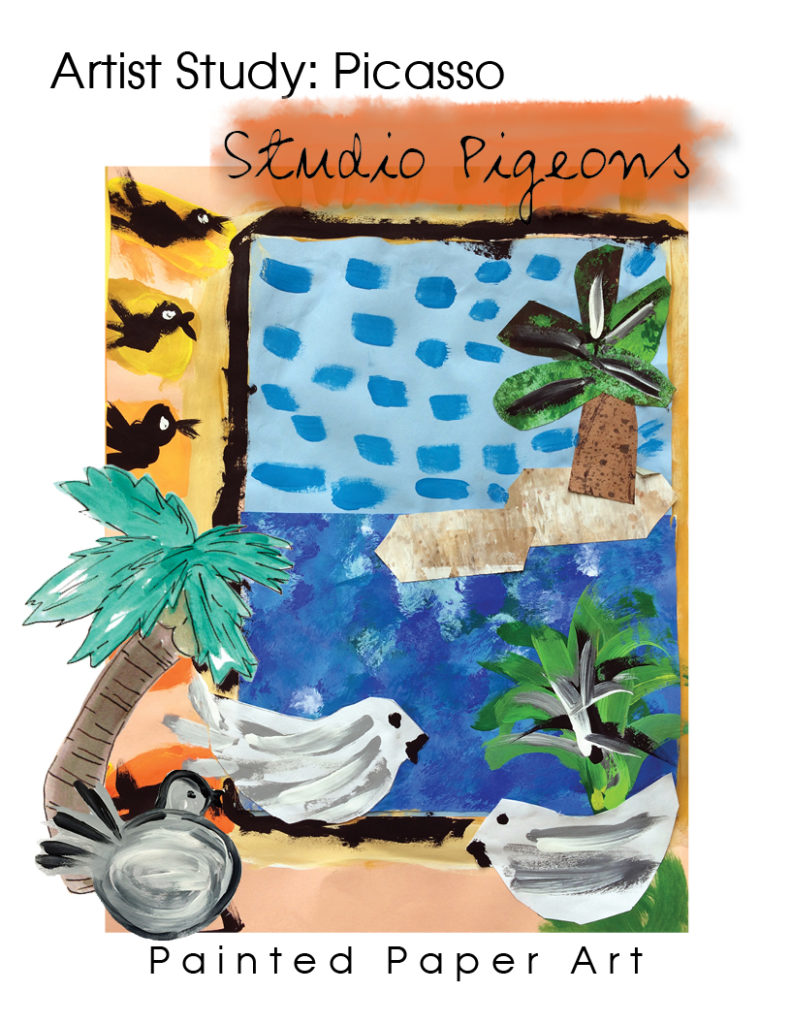 Pablo Ruiz Picasso (25 October 1881 – 8 April 1973) was a Spanish painter, sculptor, print maker, ceramicist and theater designer who spent most of his adult life in France. Regarded as one of the most influential artists of the 20th century, he is known for co-founding the Cubist movement, the invention of constructed sculpture, the co-invention of collage, and for the wide variety of styles that he helped develop and explore.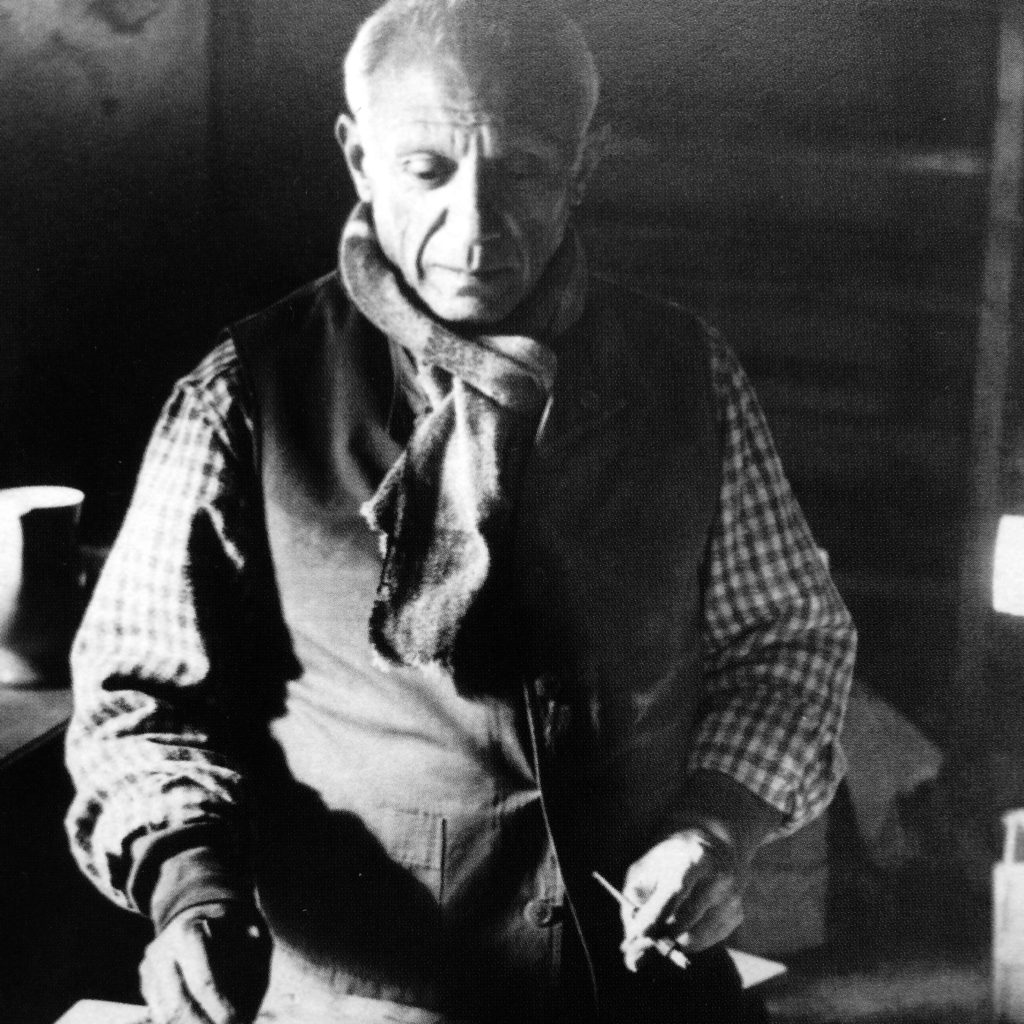 Picasso demonstrated extraordinary artistic talent in his early years, painting in a naturalistic manner through his childhood and adolescence. During the first decade of the 20th century, his style changed as he experimented with different techniques and ideas.
Picasso was deeply influenced by the Fauvist work of the slightly older artist Henri Matisse. This motivated Picasso to explore more radical styles, beginning a fun rivalry between the two artists.
Picasso's work is often categorized into periods the Blue Period (1901–1904), the Rose Period (1904–1906), the African-influenced Period (1907–1909), and of course Cubism (1912–1919).
Inspiration
Picasso: Studio Pigeons Matisse loved his doves and passed them onto Picasso after he became ill. Picasso painted these birds numerous times. My students were inspired by Picasso's Pigeons painting and added a playful expression in their paintings which made me so giddy with excitement. This mixed media project is loaded with texture, brushstrokes and of course painted paper!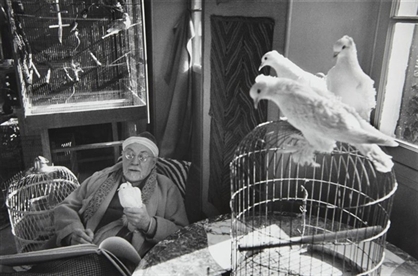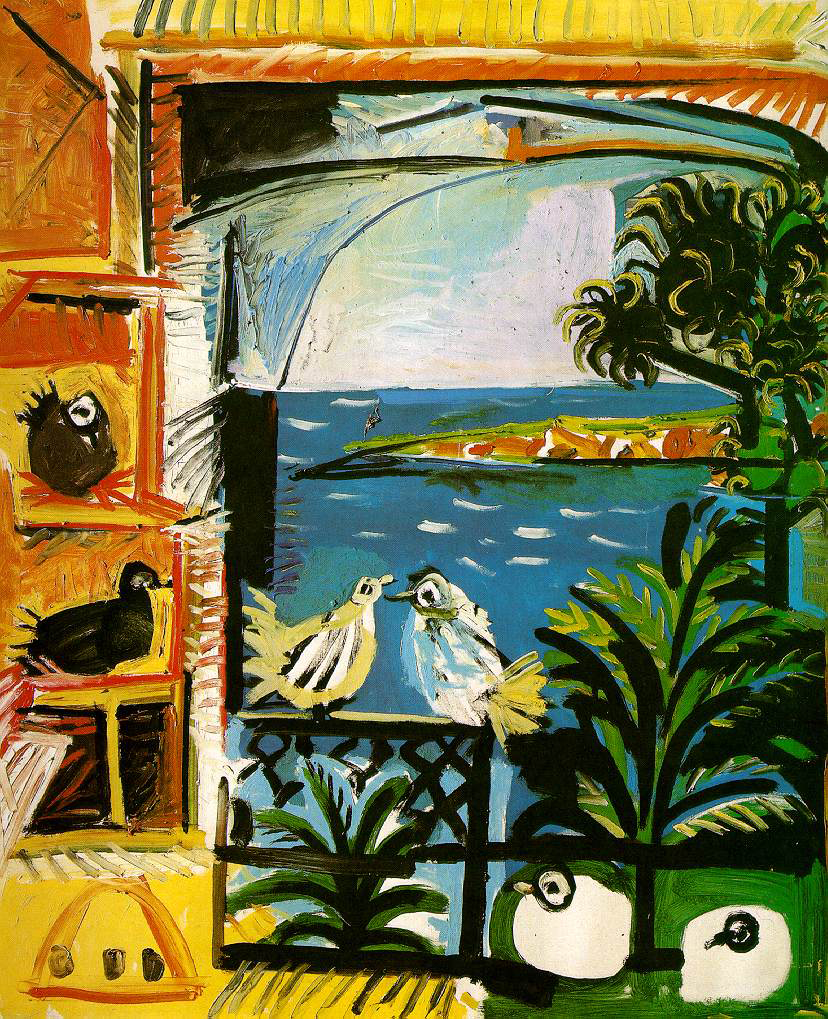 This art lesson focuses on bold shapes, colorful patterns and delightful birds; and introduces students to the beauty of Picassos' paintings. It contains simple steps to follow, bright visuals for inspiration, and a beautiful gallery containing examples of students' artwork. Not sure where to start? Try our full color, downloadable PDF for all the directions.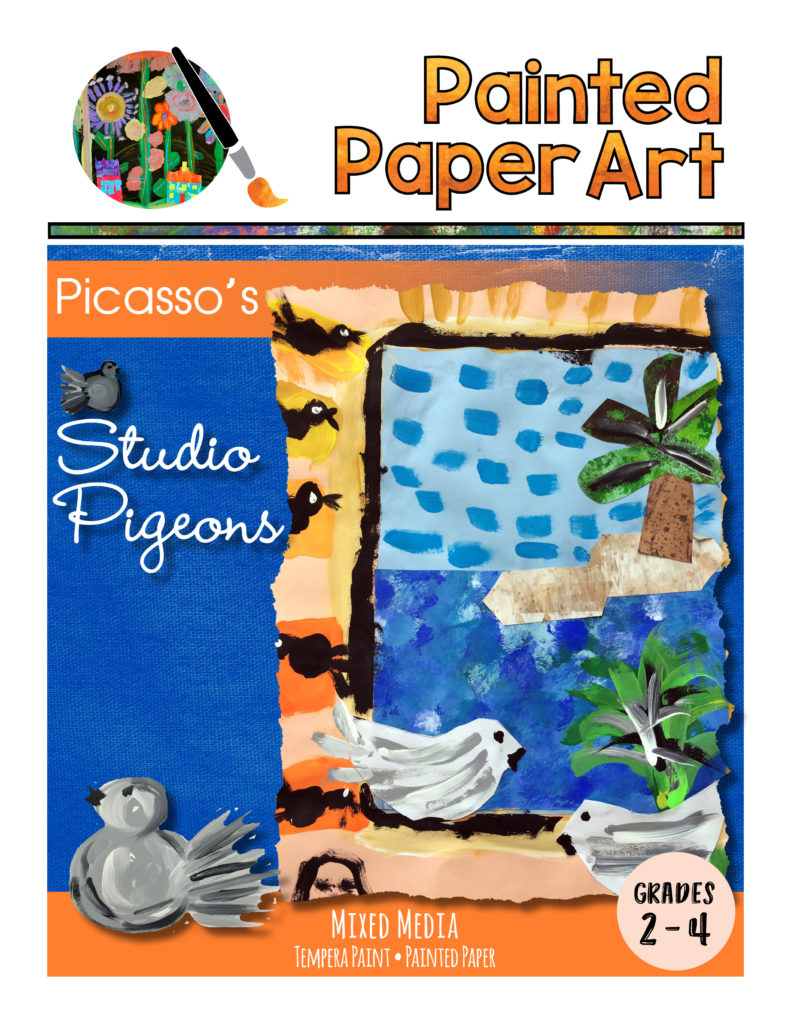 This 26 page pdf features an easy to follow art lesson, complete with full color photos. This lesson is great for ages 7-10 but any age student can create a beautiful art project using these directions. This lesson is designed so that every child will be a successful artist.
The pdf includes:
Step by step instructions with full-color photos
Background information
Picasso timeline
Supplies needed
Vocabulary and learning objectives
Student Gallery
Reproducible Bird Stencil
Helpful tips
I Can Statements
National Standards
How To Make Painted Paper
Vocab cards
Reproducible Artist Statement
Reproducible coloring sheet for early finishers
11 x 17″ poster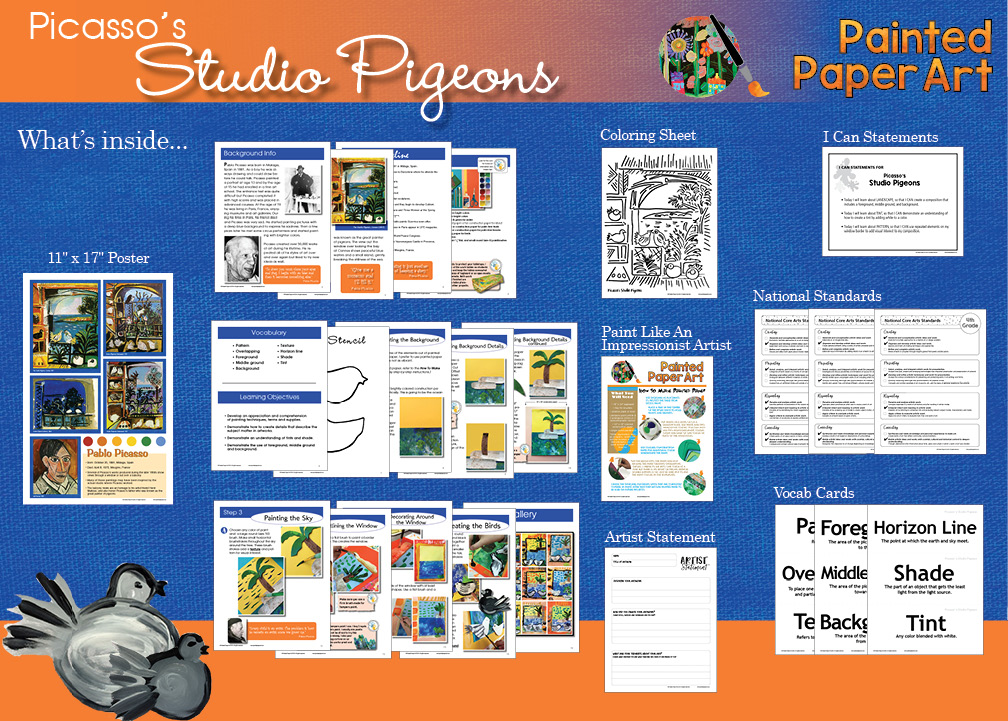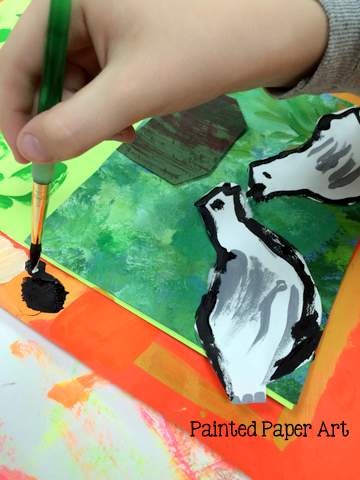 Student Gallery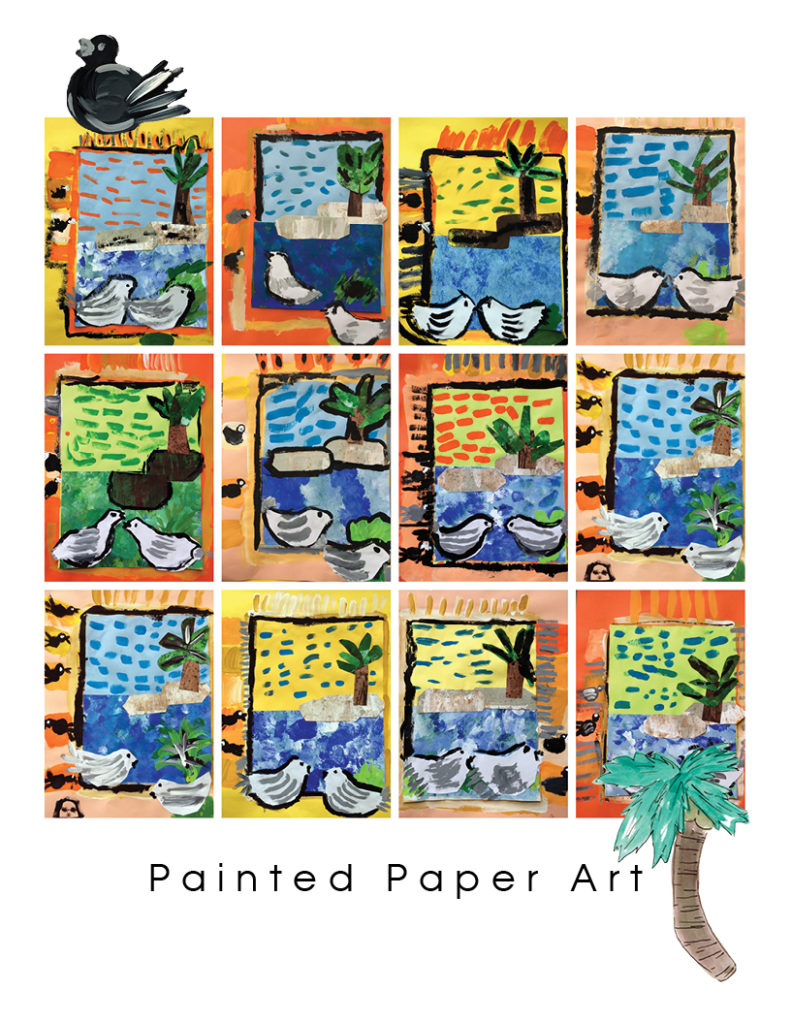 Keep on Creating and Painting!