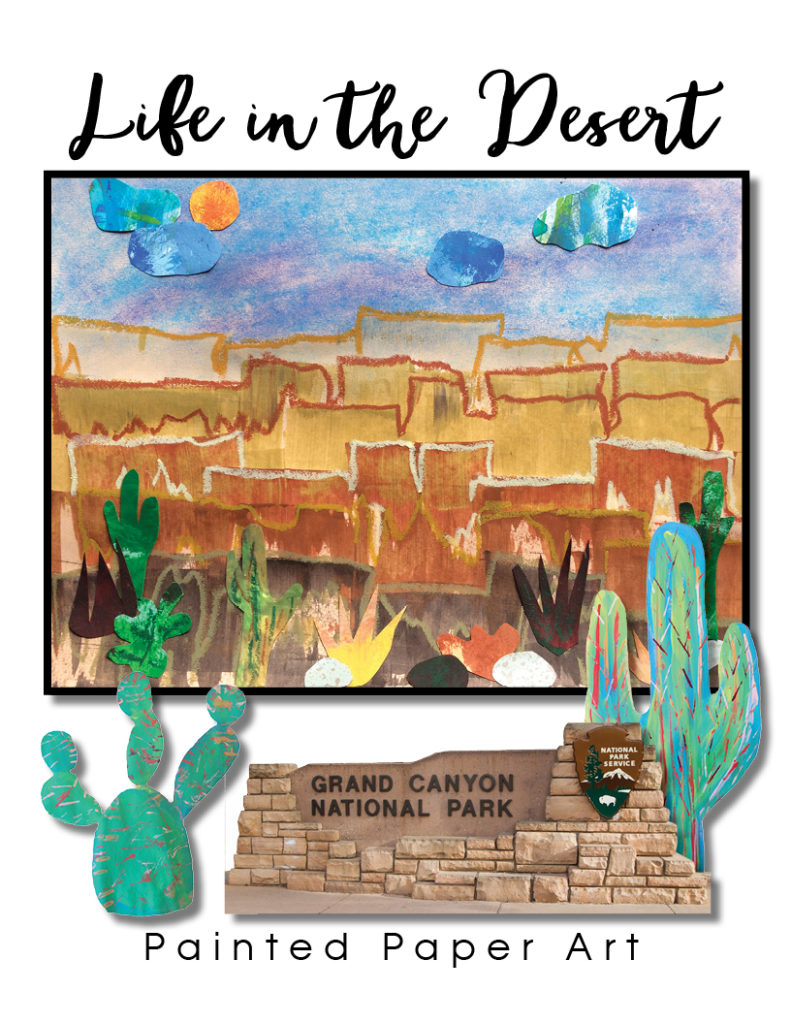 Tired of teaching the same projects? How about connecting some fun Art lessons and Science together while bringing the National Parks to your classroom? The first in a series, is a perfect start. The Grand Canyon is a popular destination for travelers. Why not make it a top destination for your students while they learn about the desert habitat?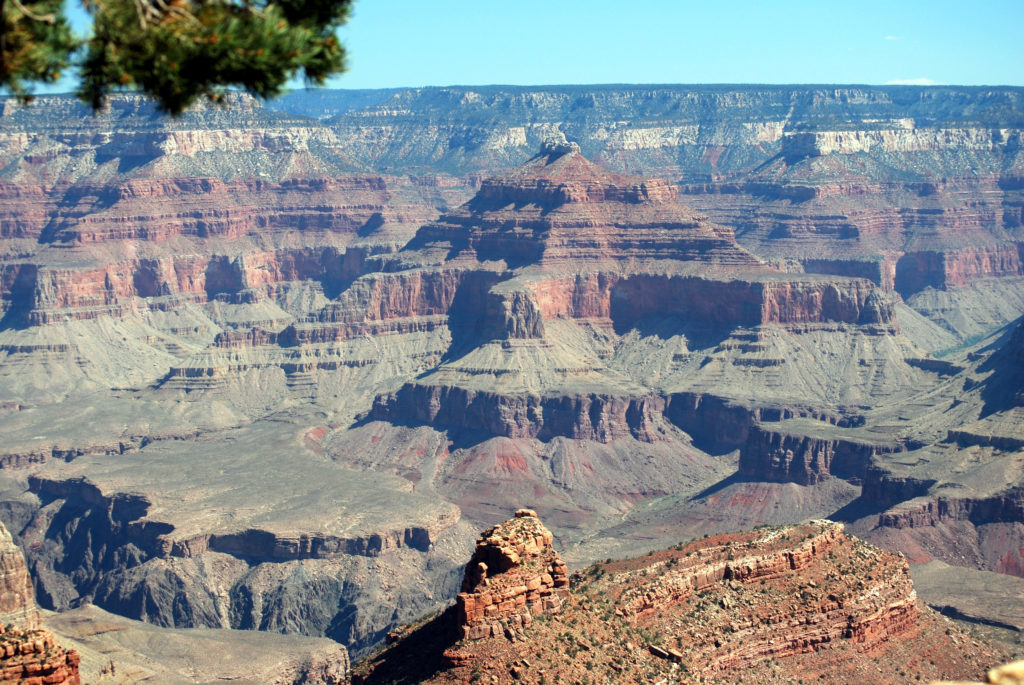 Project One
Creates a beautiful layered landscape with paints and painted paper details.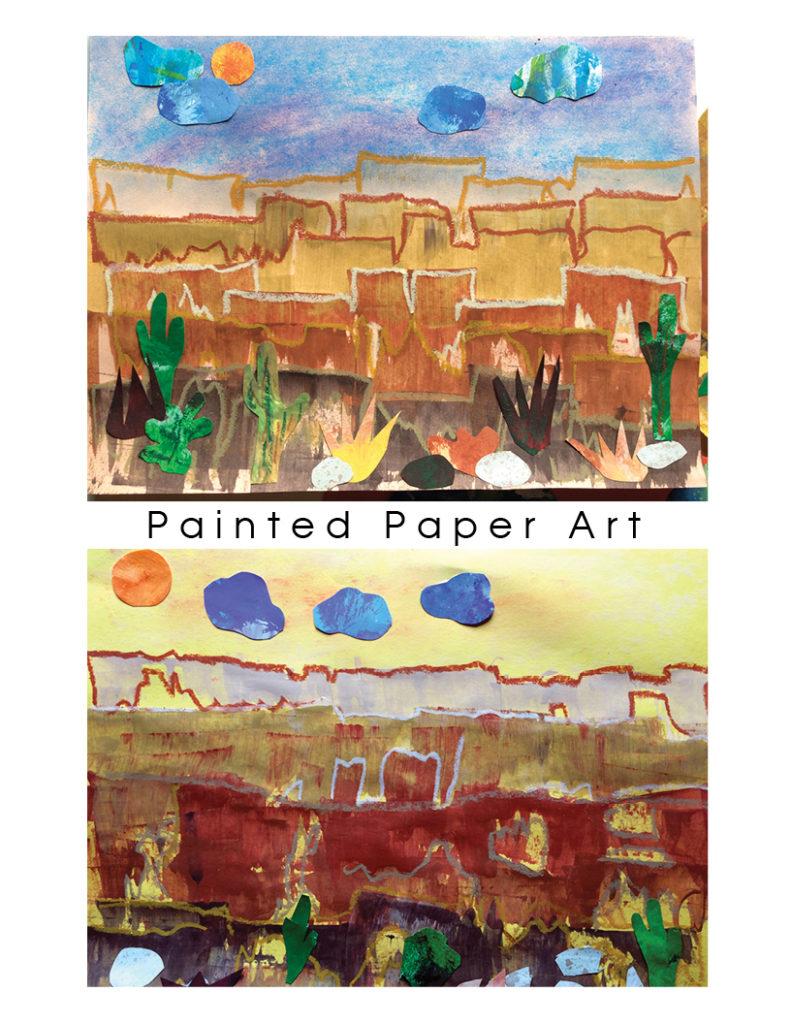 Project Two
Creates large cactus plants common to the desert.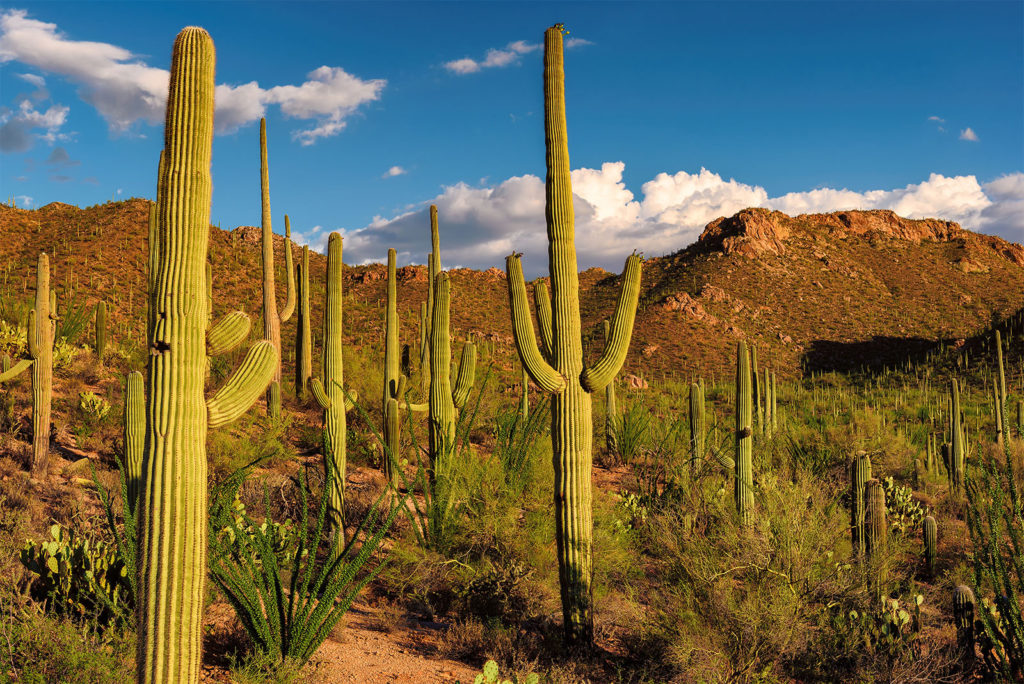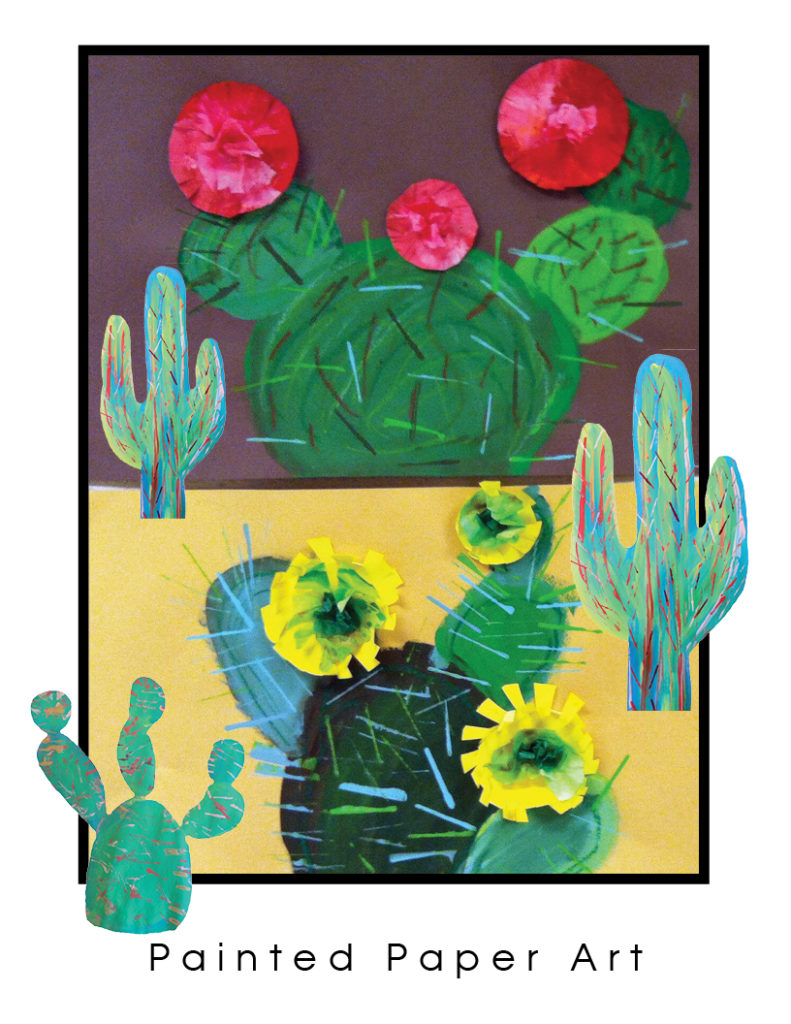 Project Three
Creates a painted snake with fun patterns.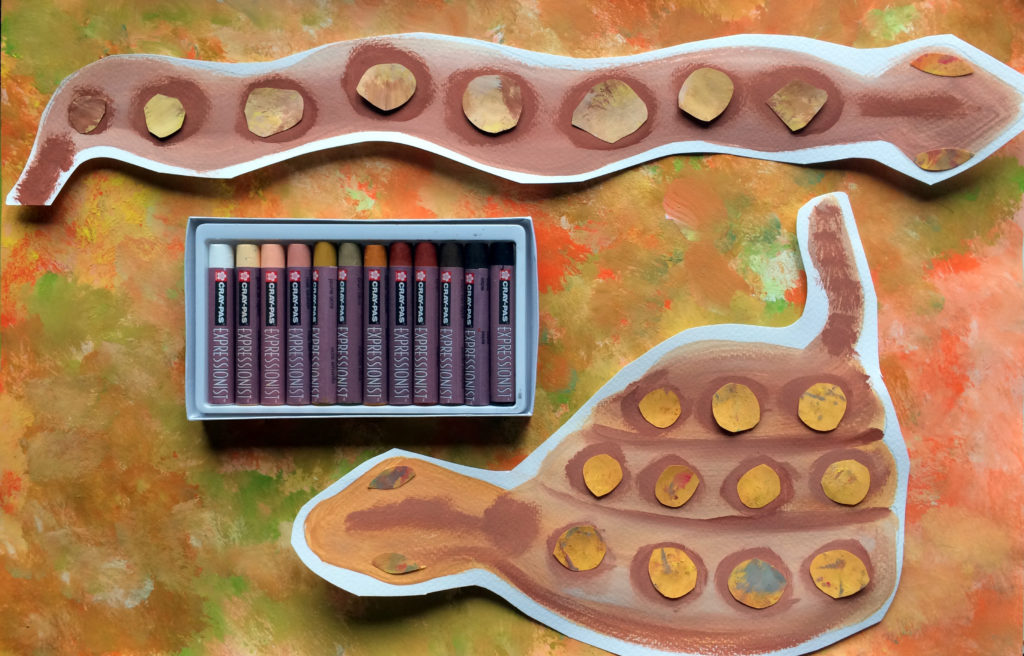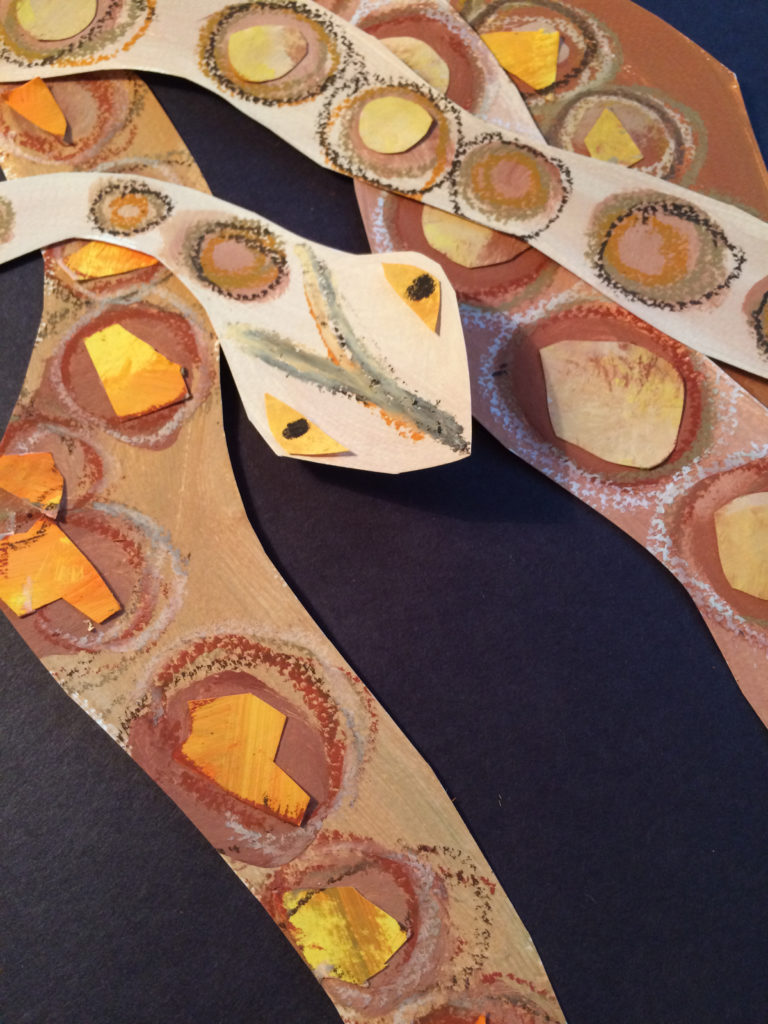 Project Four
Creates a painted paper scorpion.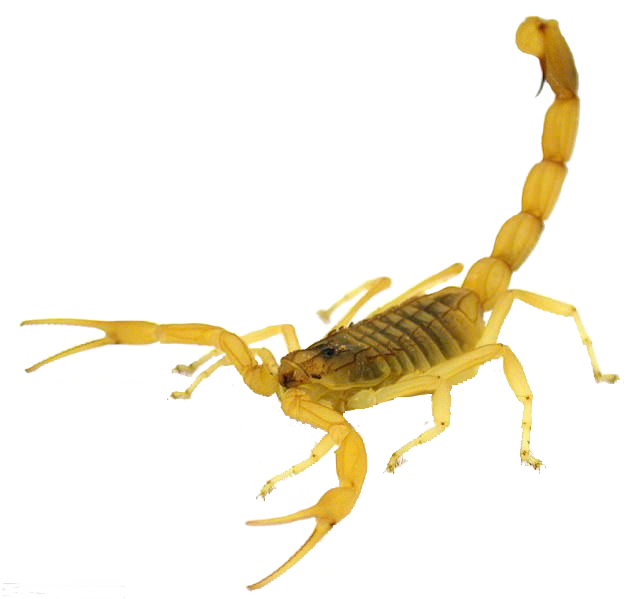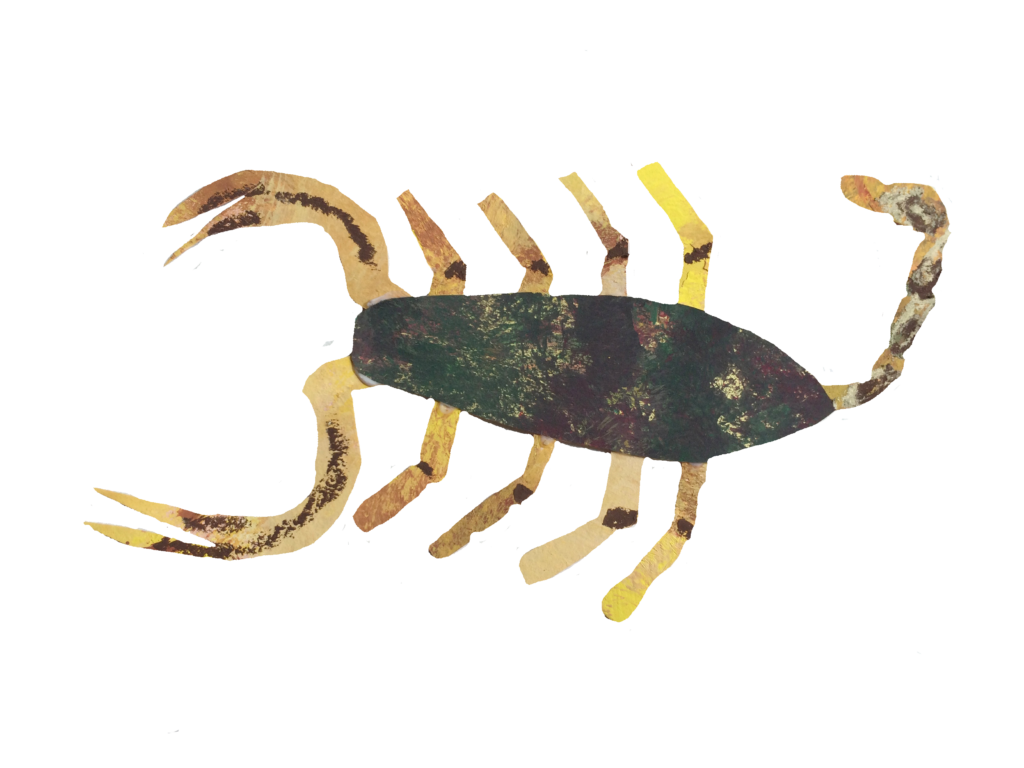 Not sure where to start?
Try the downloadable, step by step lessons.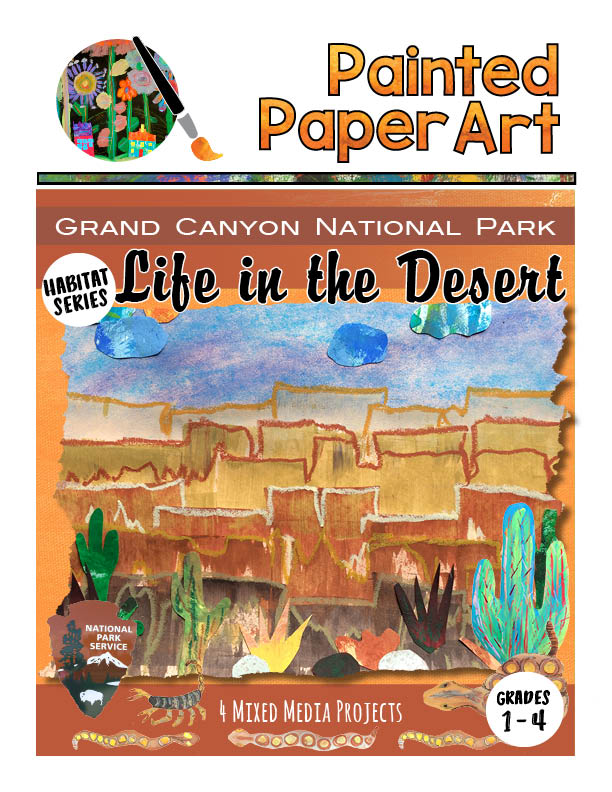 Included in this 38 page digital lesson plan:
Learning Objectives
Step by Step full-color photo tutorials for each lesson
Background information of each project
Vocabulary
Word Wall
Supplies needed for each project
Reproducible Geology of the Grand Canyon Handout
Reproducible Snake Handout
Student galleries
National Core Art Standards checklist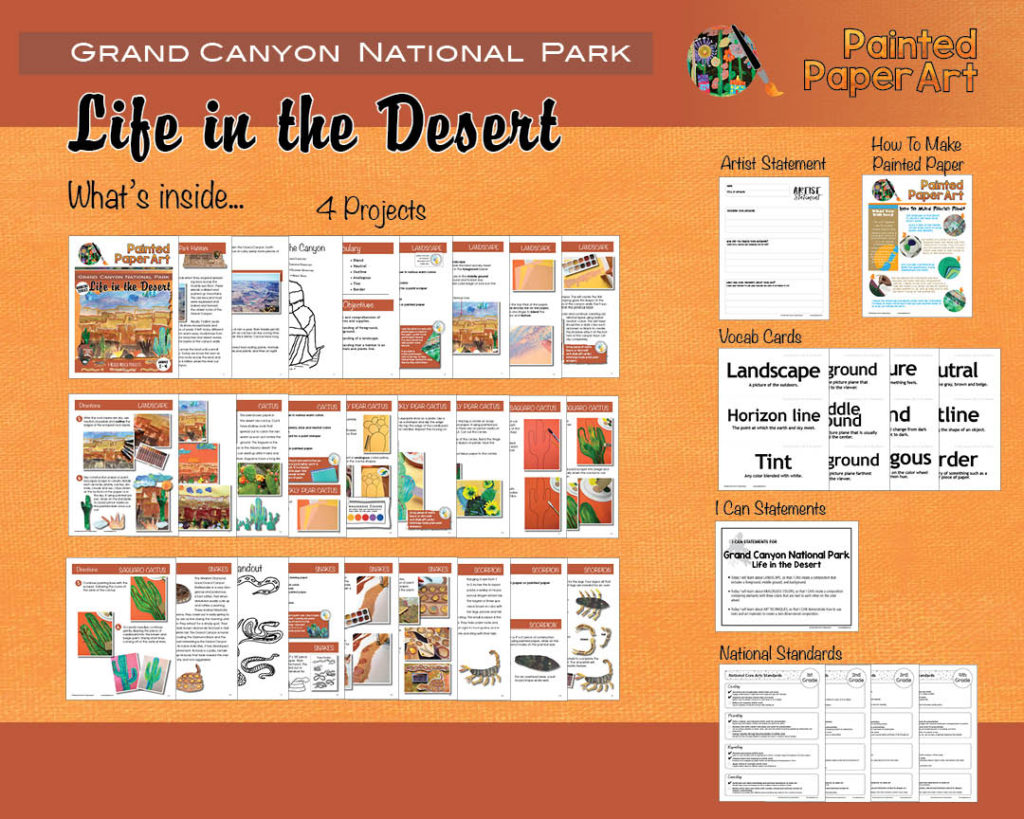 These Science inspired art lessons are easy to follow while being successful and fun for students. They are geared for grades 1-4, but truly anyone will love creating these projects.
Keep on Creating and Exploring!