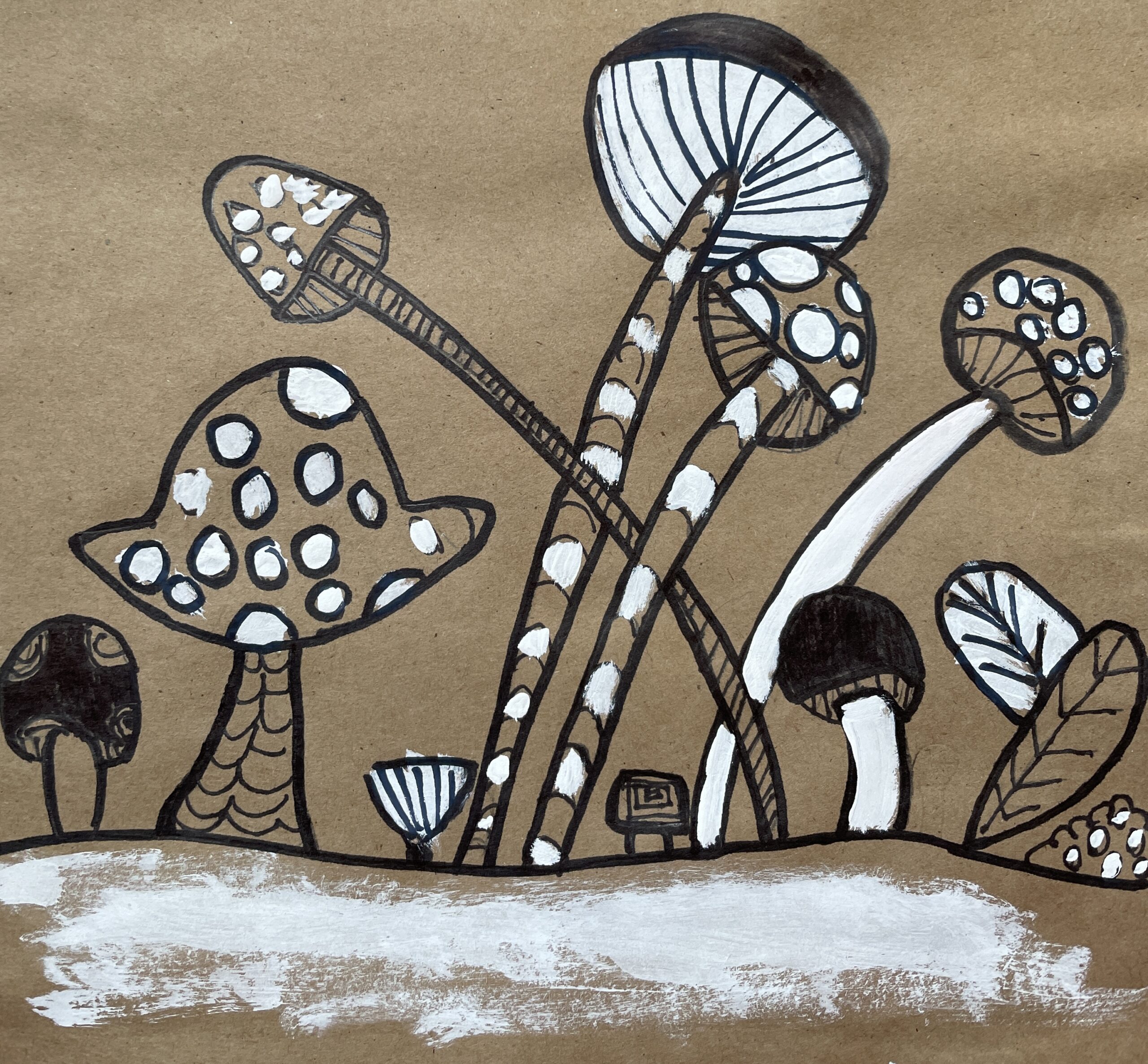 Folkloric Forest Floor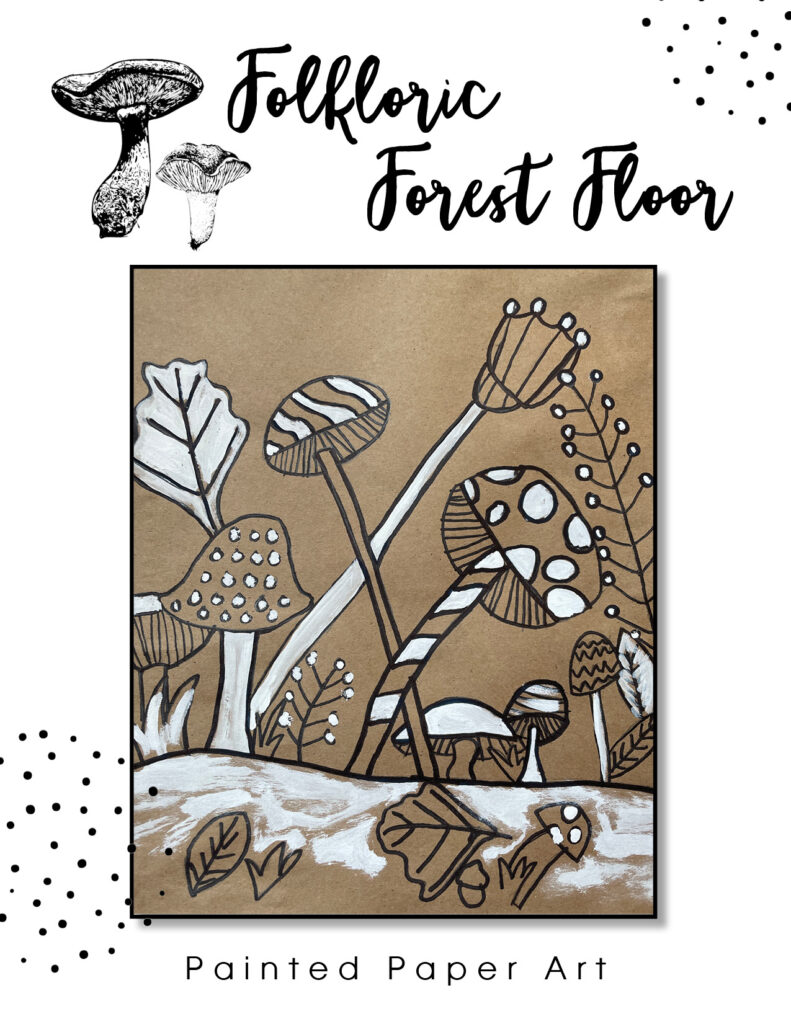 Come and explore the quirky, pattern filled folkloric forest floor. My art club artists LOVED adding their patterns on the simple shapes of mushrooms and leaves. This was such a fun lesson and was created using basic supplies of brown kraft paper, a black sharpie and white tempera paint. We created these in 2 – 40 minute sessions.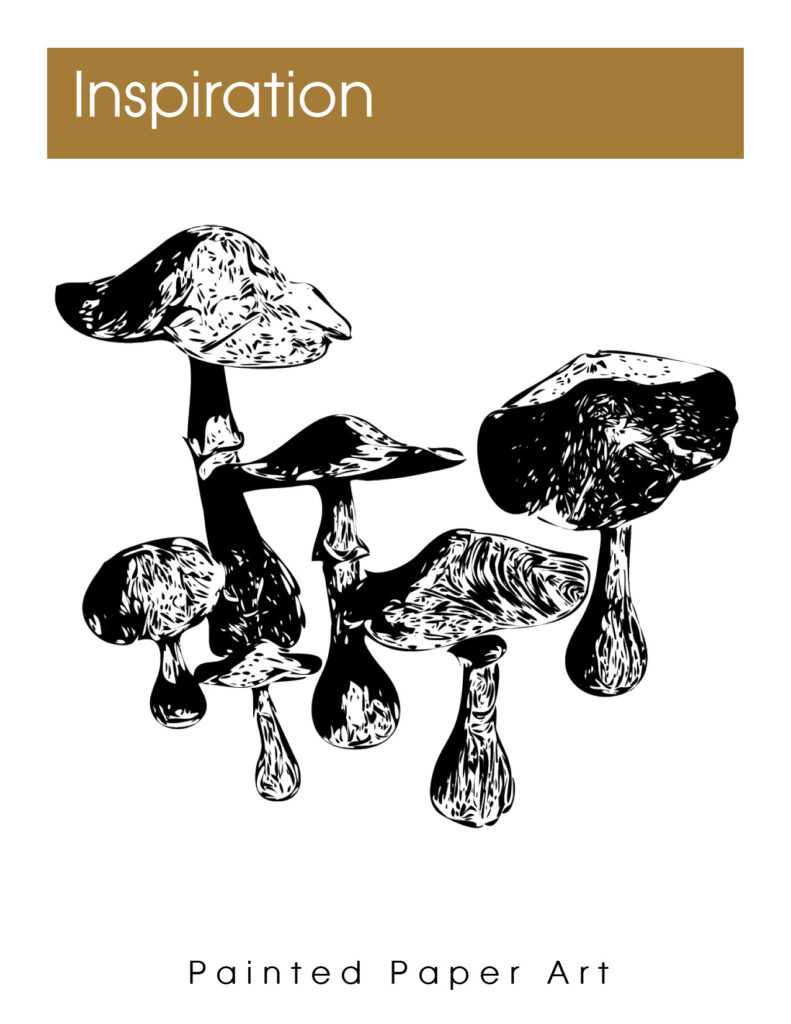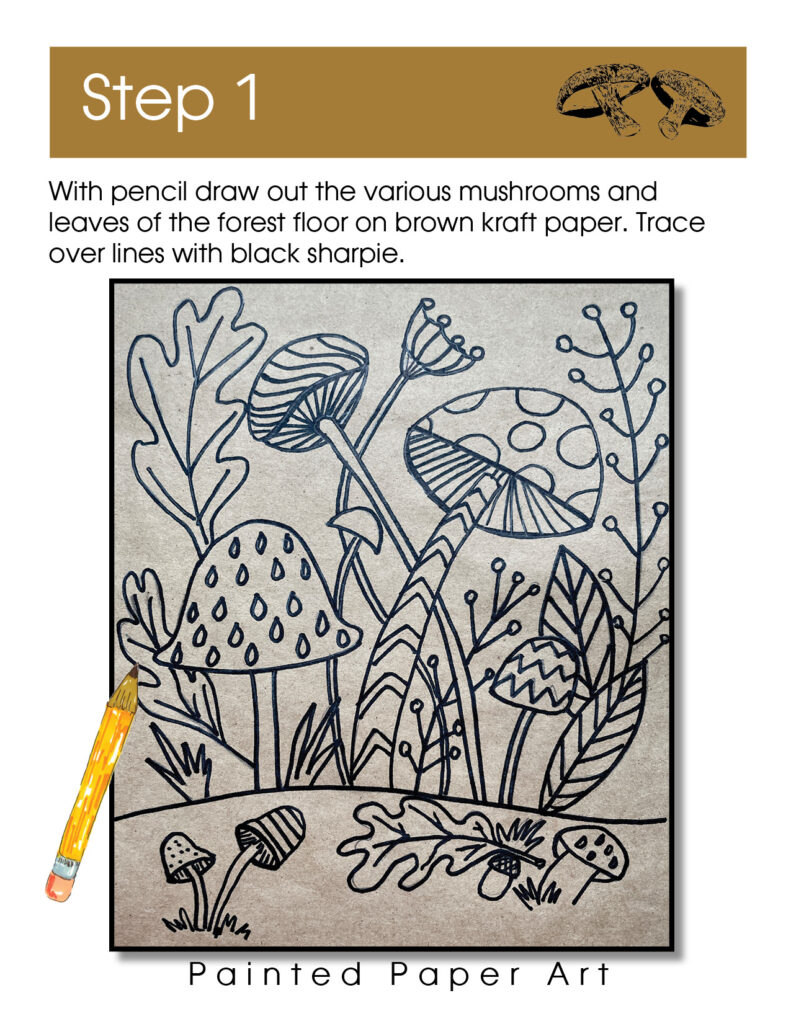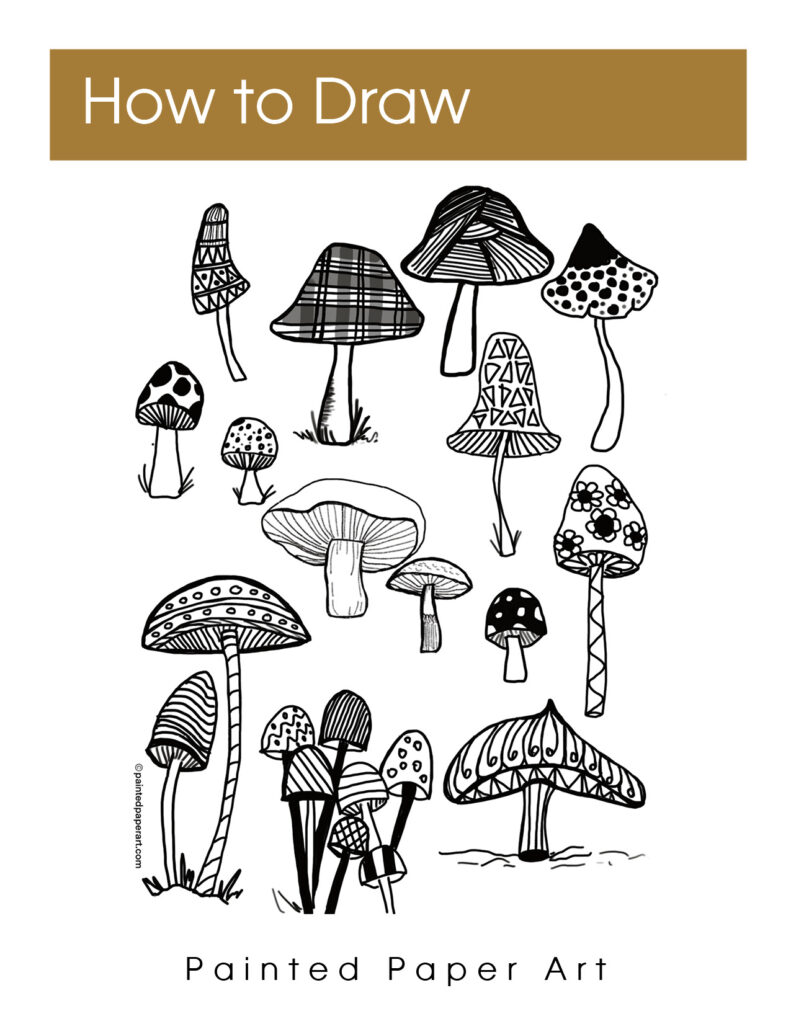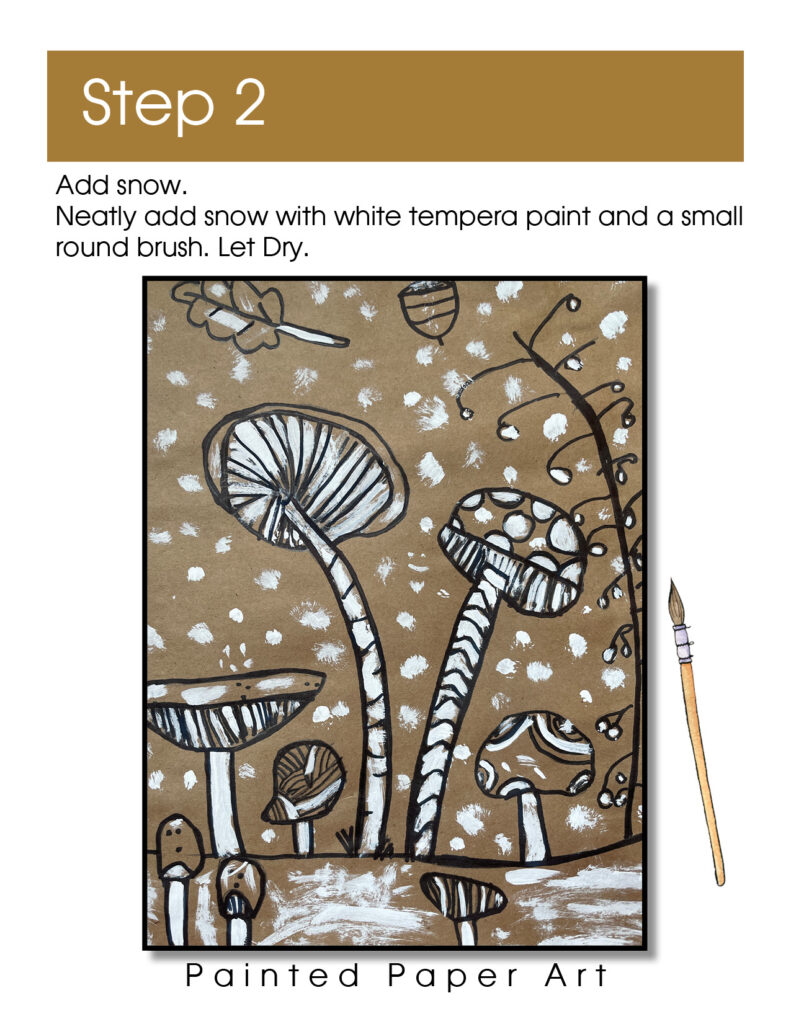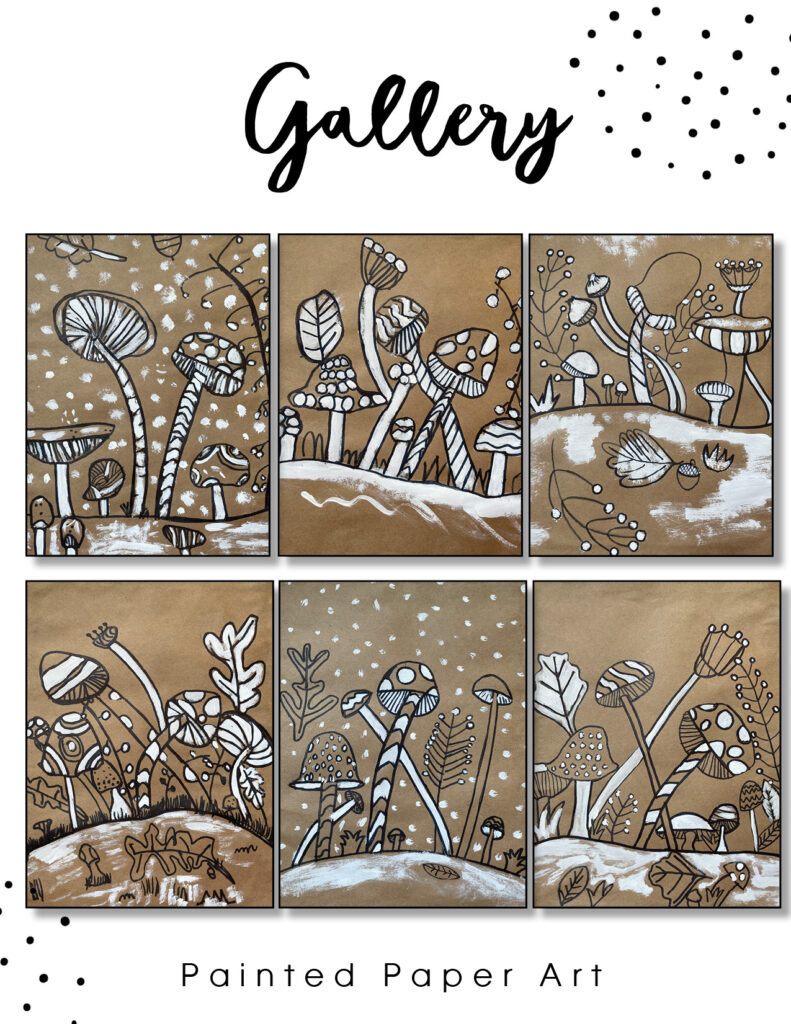 Keep Creating and Exploring!