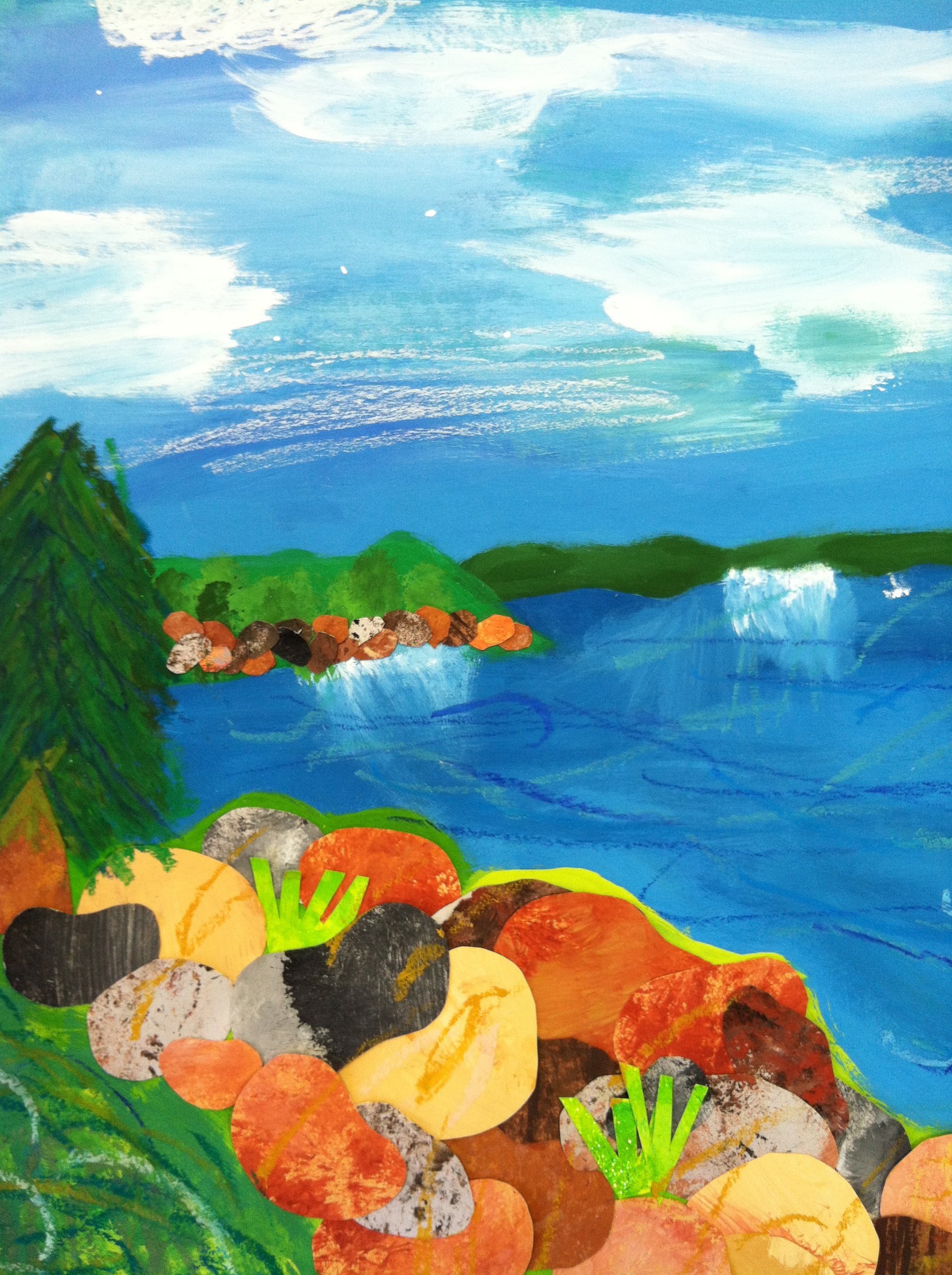 Habitats: Rocky Coastal Waters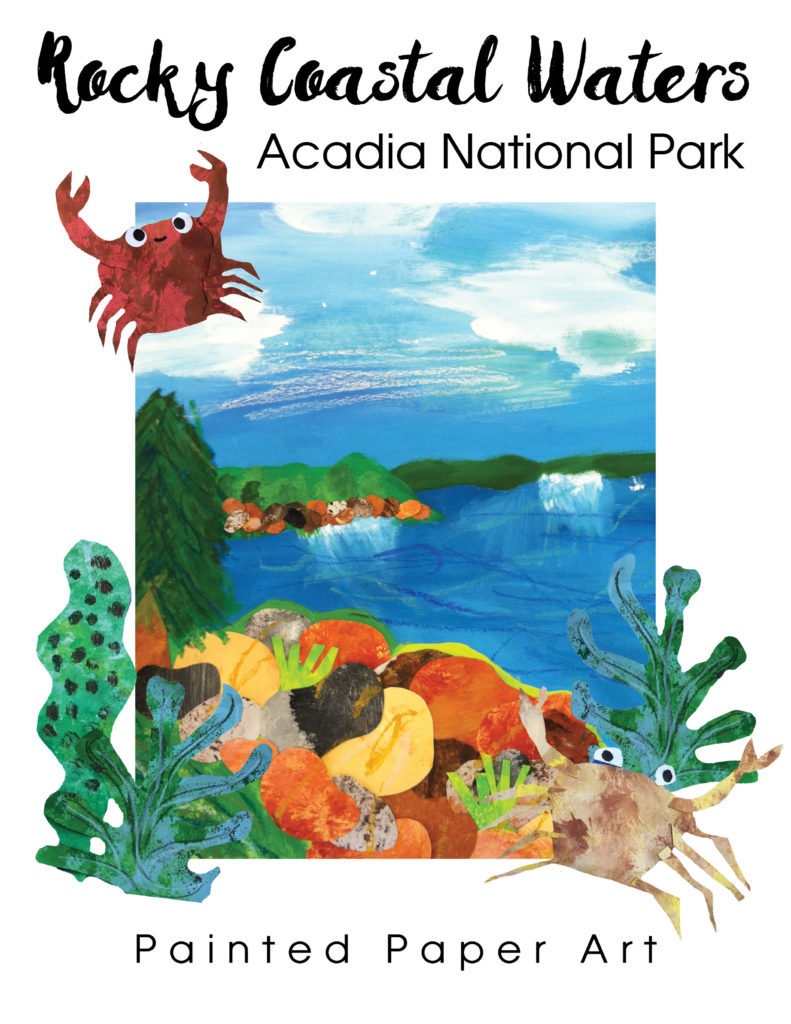 Habitats: Rocky Coastal Waters – Acadia is a beautiful national park located in the state of Maine along the Atlantic Ocean. It is a destination your students will love to learn about, while gaining an understanding of the rocky coastal habitat.
Acadia National Park is a fascinating place to visit. This unit contains information specific to the habitat of the rocky coastal waters and connects fun art lessons and science together, while bringing Acadia National Park to your classroom.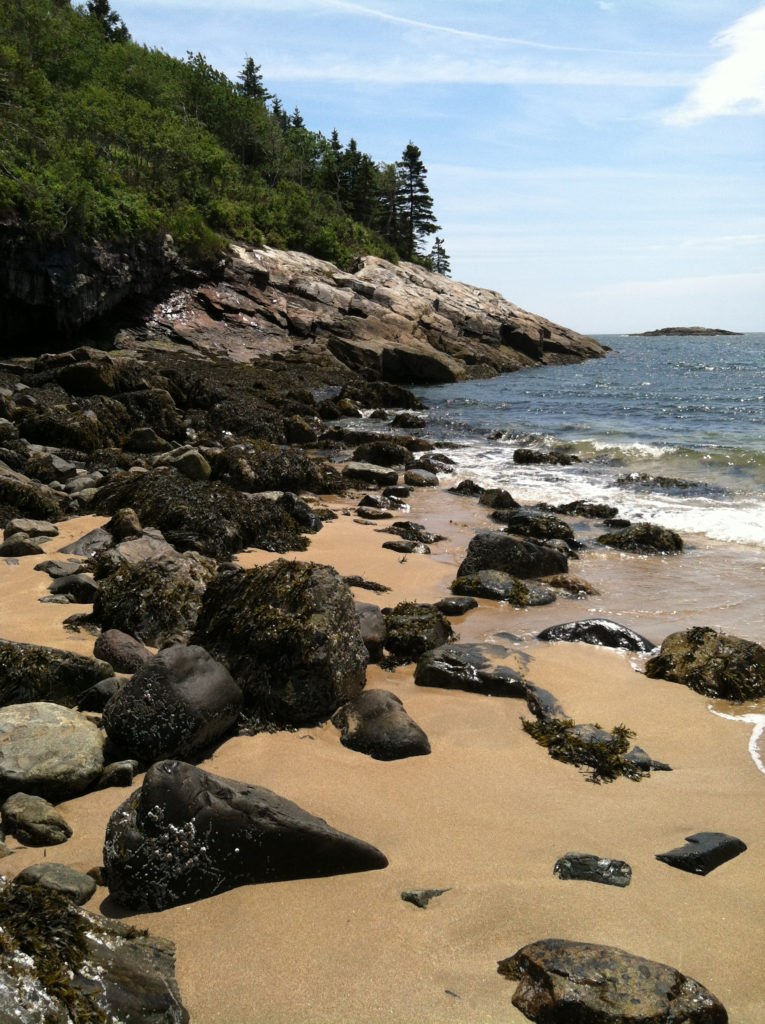 Project One
creates a beautiful layered mixed media landscape with paints, oil pastels and painted paper details.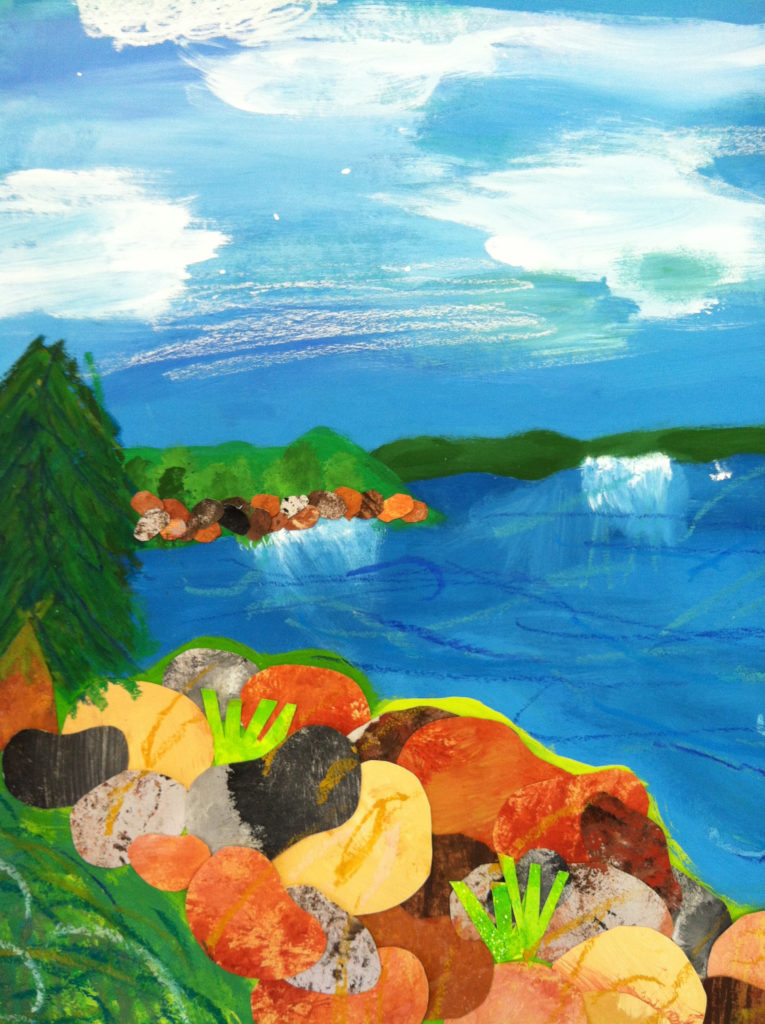 What you will need for the landscapes:
12″ x 18″ Construction Paper
Tempera Paint, Brushes, Glue, Scissors and Painting Placemats.
Creating the Landscapes
Pick a piece of 12″ x 18″ construction paper and use a pencil to draw basic landforms. Refer to the Acadia photo to draw the foreground, middle ground and background.
Start painting with tempera paints, adding tints to the sky and some glorious shades of blue for the ocean. After the sky and ocean are painted start on the landscape. Look at photos of Acadia landscapes and discuss how the land in the foreground is much brighter than the land in the background.
Next, add the details of the landscape with painted paper. Look at the rocks in the foreground and discuss the texture. Are they curved or jagged? Need to make some painted paper? Check out this blog post.
Use oil pastels to add more texture to the painting. Children LOVE using oil pastels and get pretty excited when they work with them.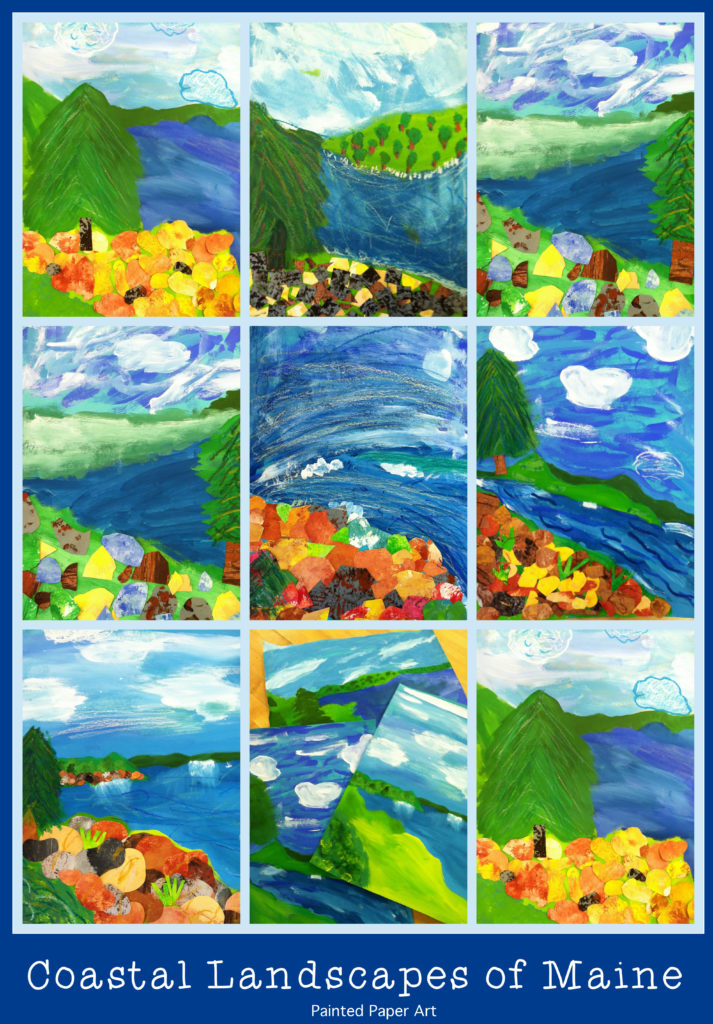 Project Two
creates large painted plant life common to the rocky coastal waters of the Atlantic Ocean.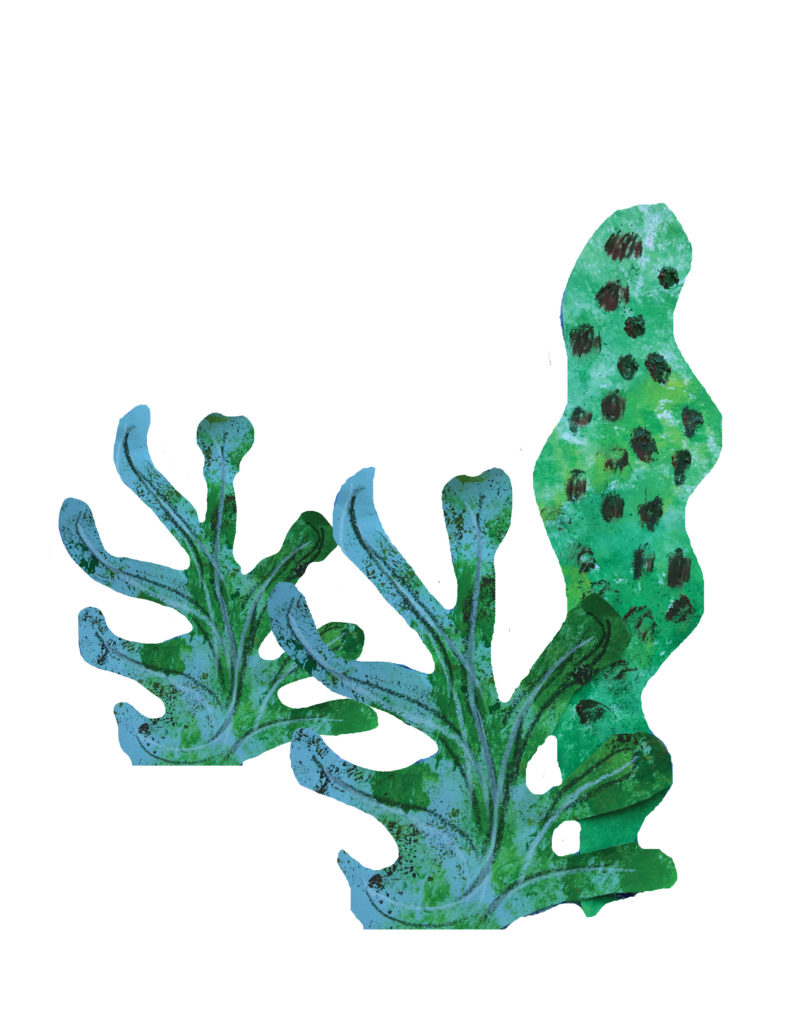 Project Three
creates a painted paper lobster with geometric shapes with oil pastel details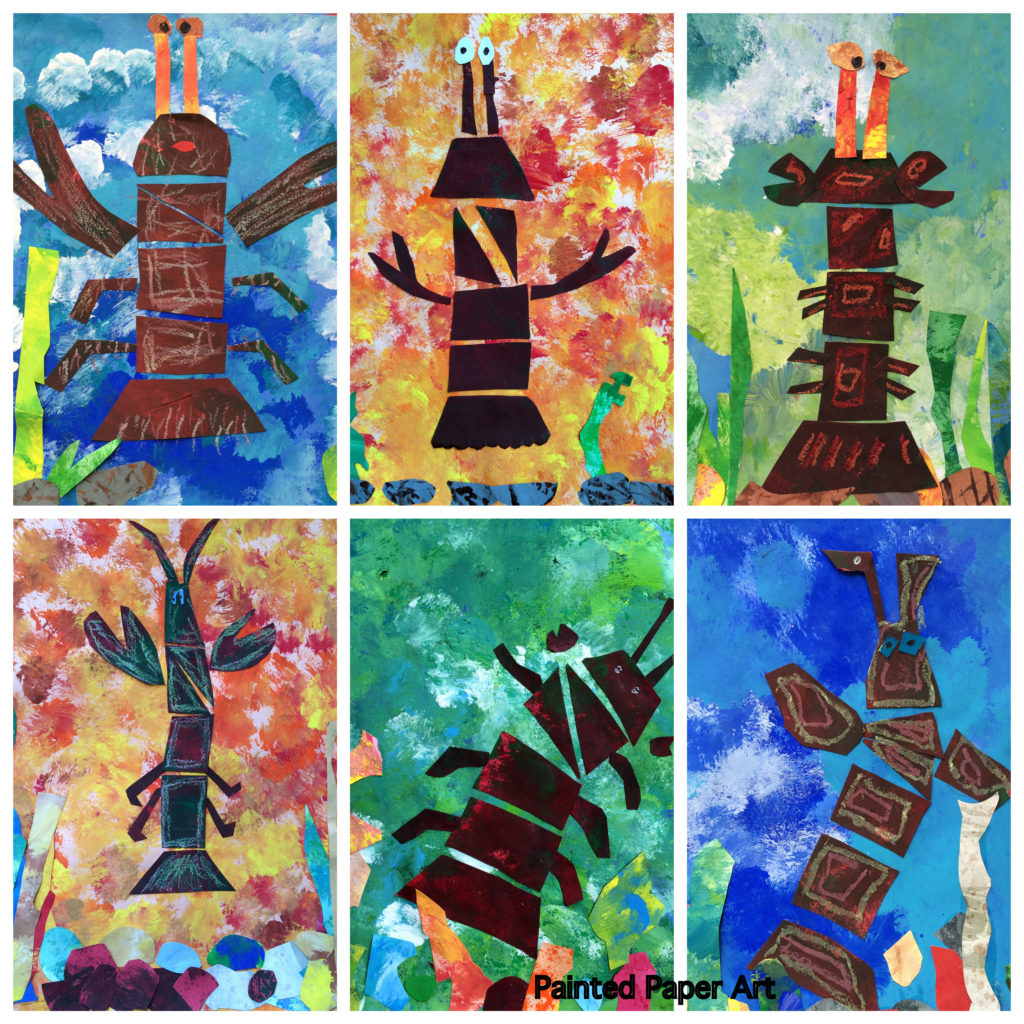 Project Four
creates a painted paper crab in a mixed media environment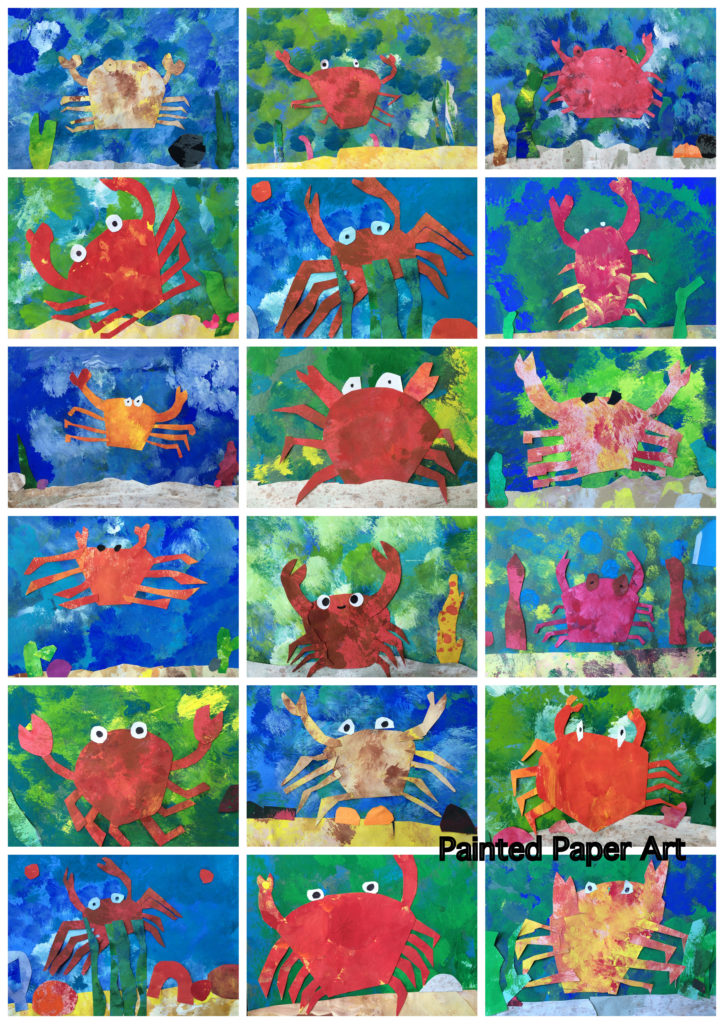 Project Five
creates a lighthouse constructed out of easy, basic shapes with fun details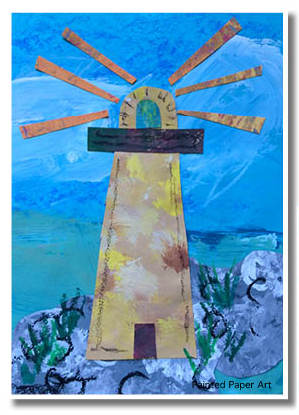 These art lessons are easy to follow while being successful and fun for students. These lessons cover grades 1-4, but any age will love creating these projects with a little guidance.
Each project requires at least 1-2, 40-minute art sessions depending on grade level.
Interested in more directions and step by step procedures check out the full lesson available in the store.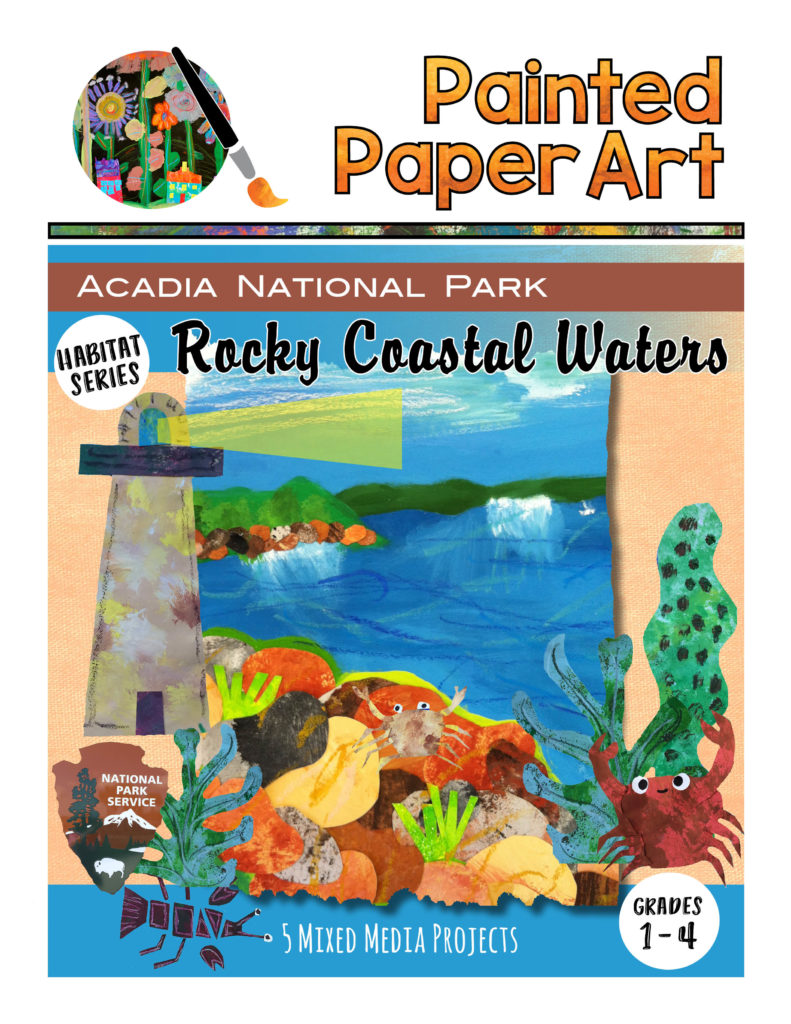 Included in this 42 page pdf:
Step by step full-color photo tutorials for each lesson
Background information on Acadia and lesson subject matter
Vocabulary words and learning objectives
Supplies needed for each project
Reproducible Handouts
Reproducible Artist Statement
I Can statements
National Core Art Standards checklist
Vocab cards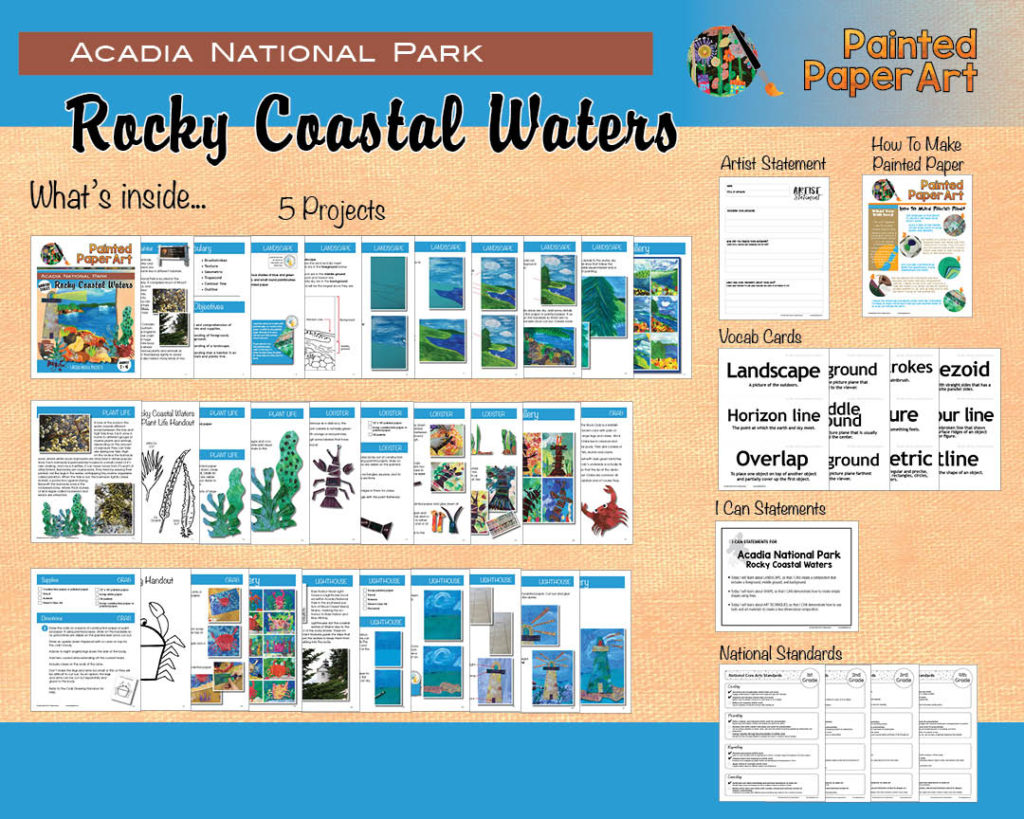 Have a "Splashing" good time creating some coastal landscapes!