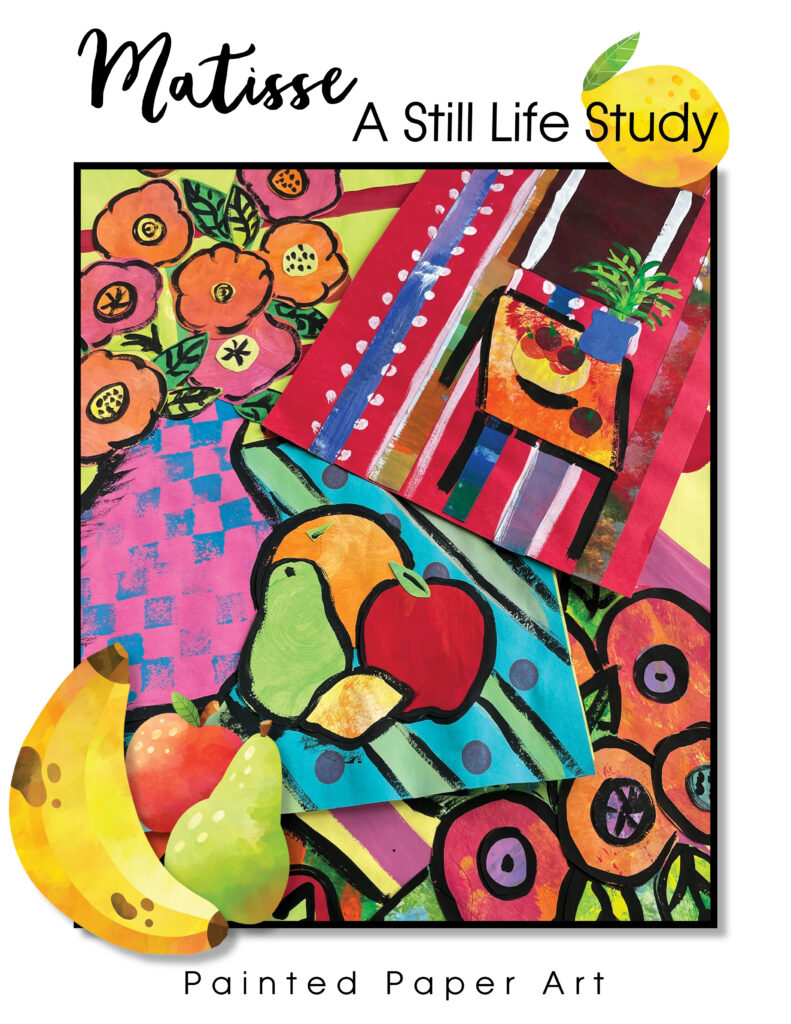 Matisse loved creating beautiful still lifes containing flowers and bowls of fruit. These 3 art lessons, inspired by the artist Henri Matisse, are simple, successful and fun.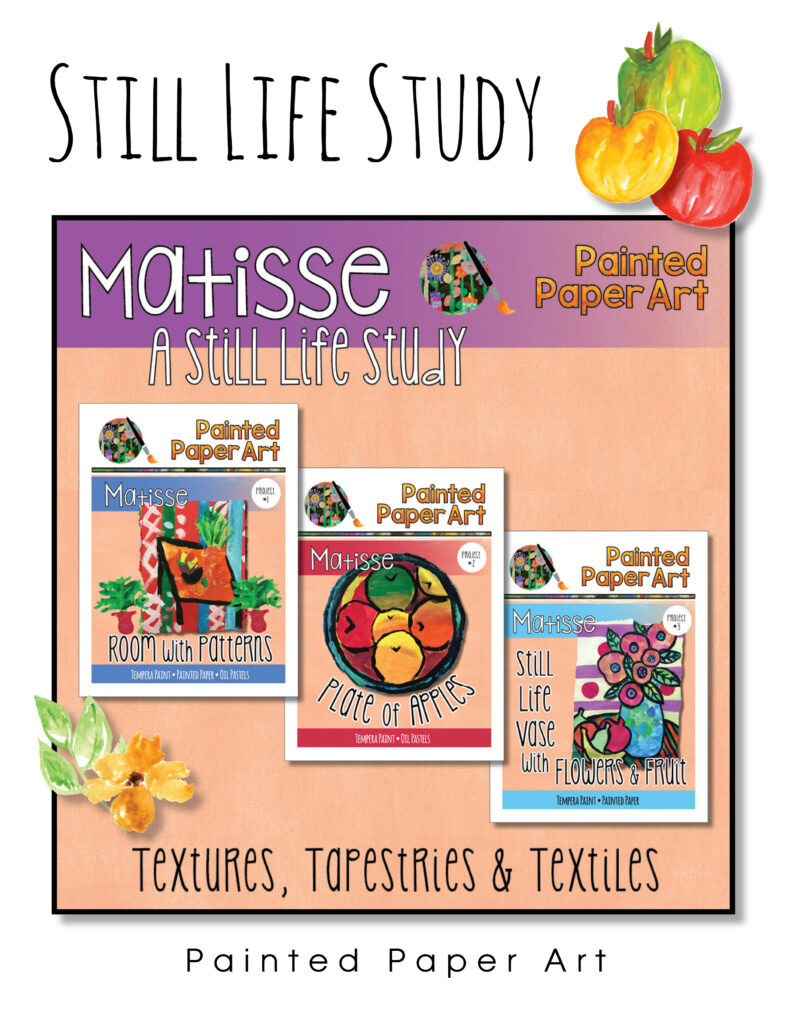 Just like Matisse, I love using bold, bright colors of tempera paint splashed on paper. If your students love to paint, these delightful mixed media projects are perfect for your art lesson library.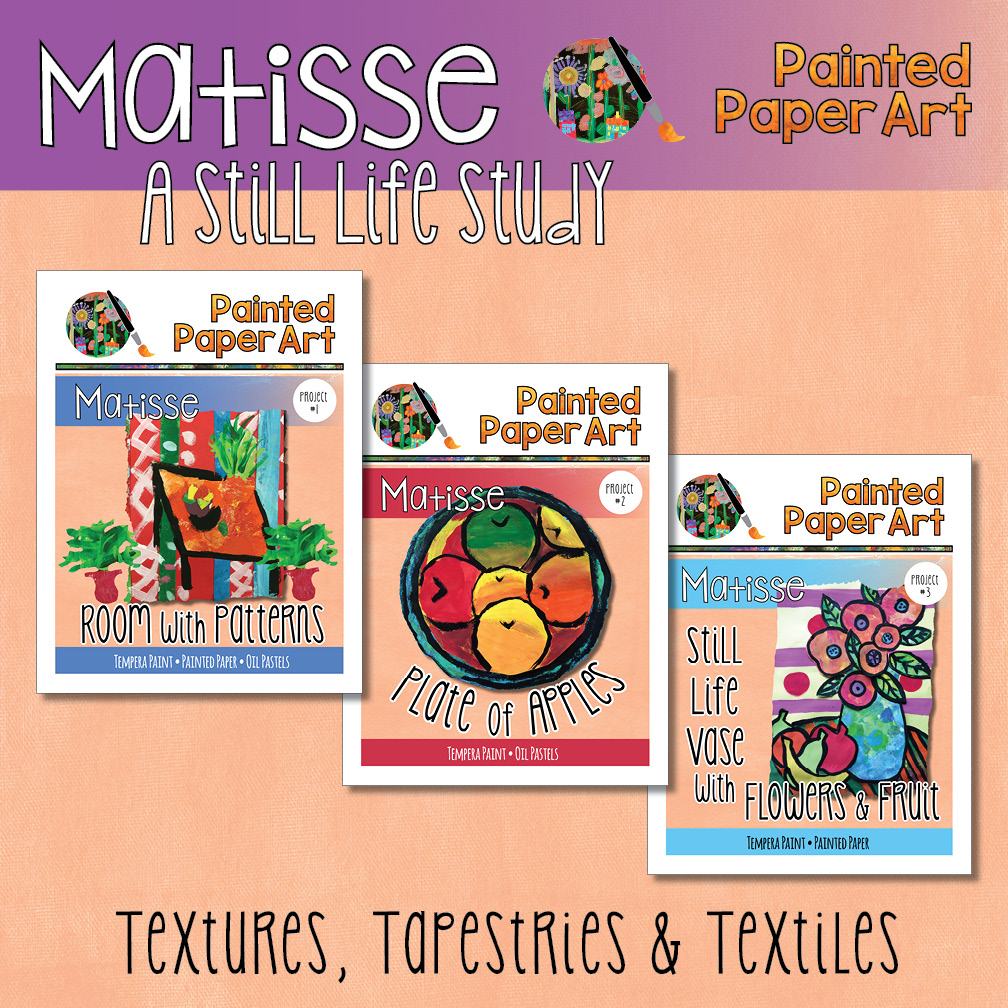 Project 1 – Room with Patterns is inspired by Matisse's beautiful paintings of interior rooms containing patterned walls, tables containing bowls of fruit and vases with flowers.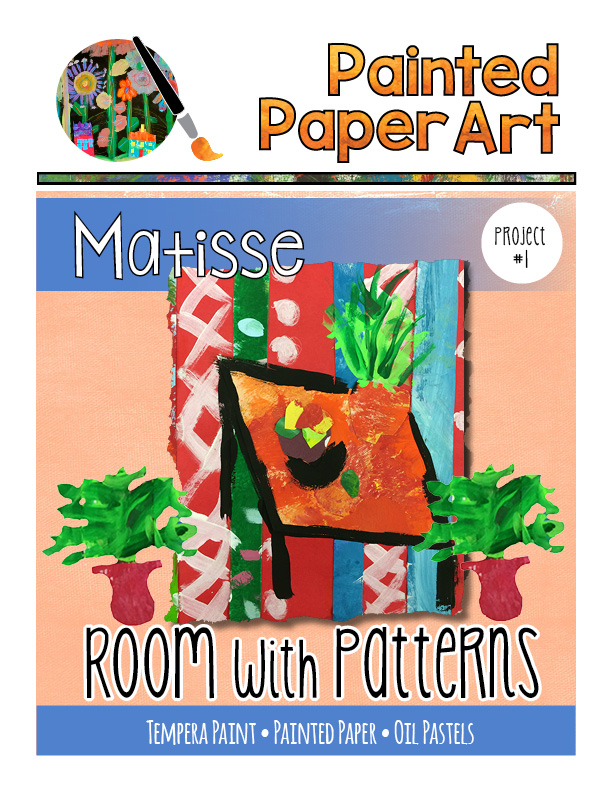 Gallery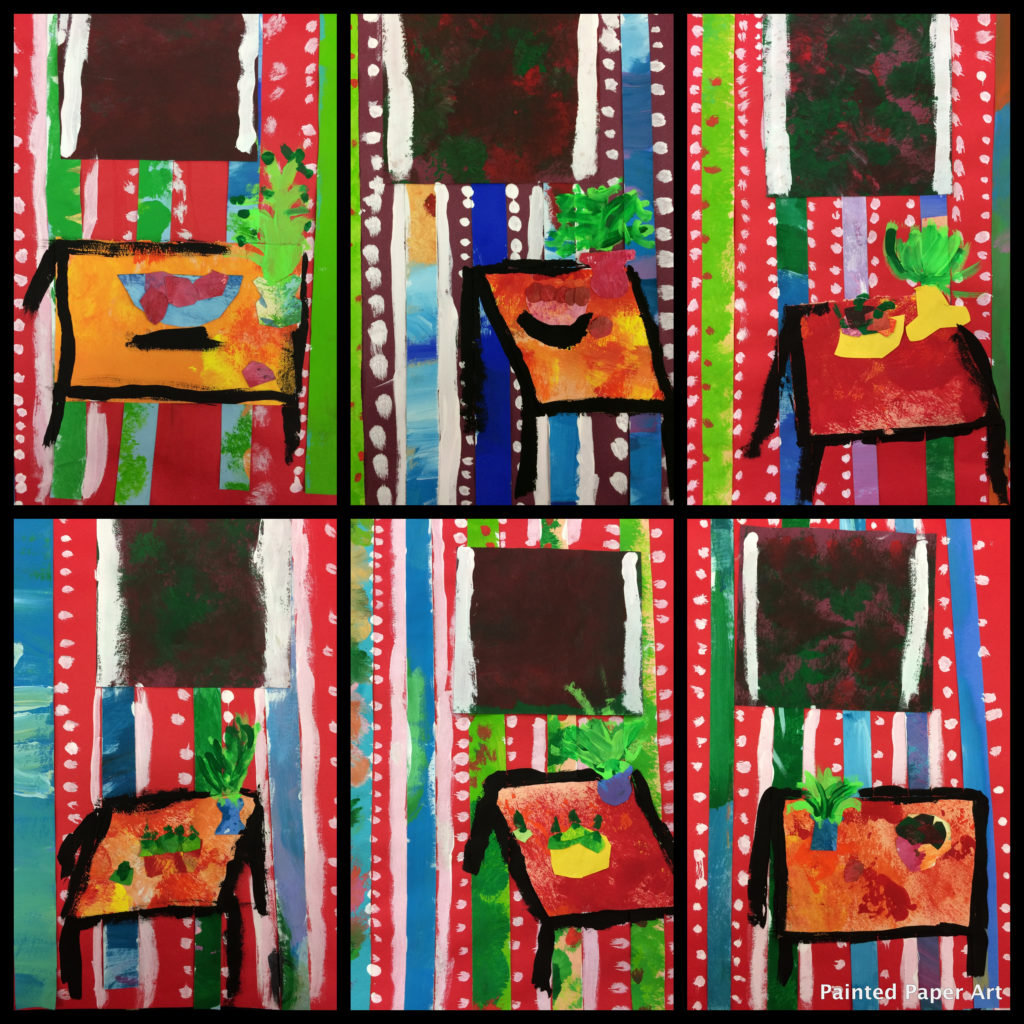 Project 2 – Plate of Apples focuses on the beauty of a plate of apples. Totally adorable and a successful project for all.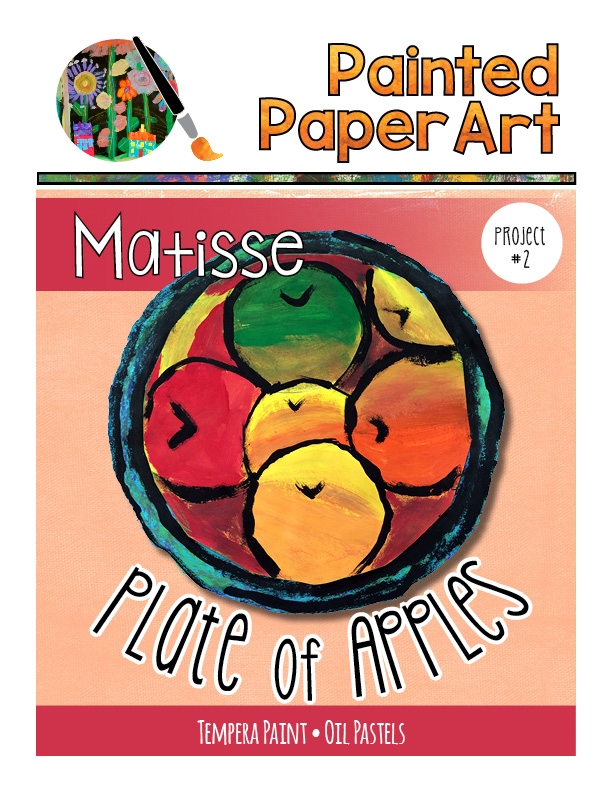 Gallery
Project 3 – Still Life Vase with Flowers and Fruit is a pattern on pattern project. This project is an explosion of color. Students create a vase containing flowers with a cluster of fruit nearby.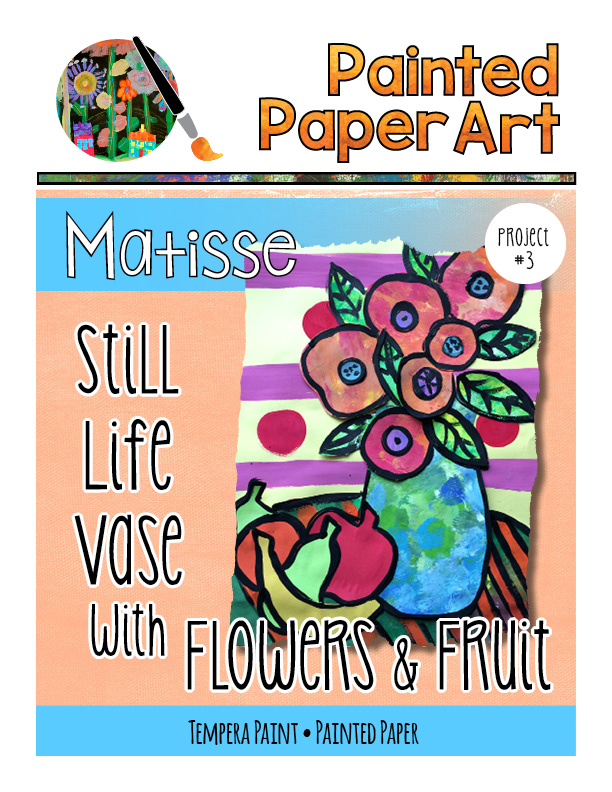 These projects cover grades 1-5, but anyone will love creating these masterpieces.
Each project requires at least 2, 40-minute art sessions depending on grade level.
These lessons provide a collaboration between organic and geometric shapes, elements of art, various media, composition and color along with art history.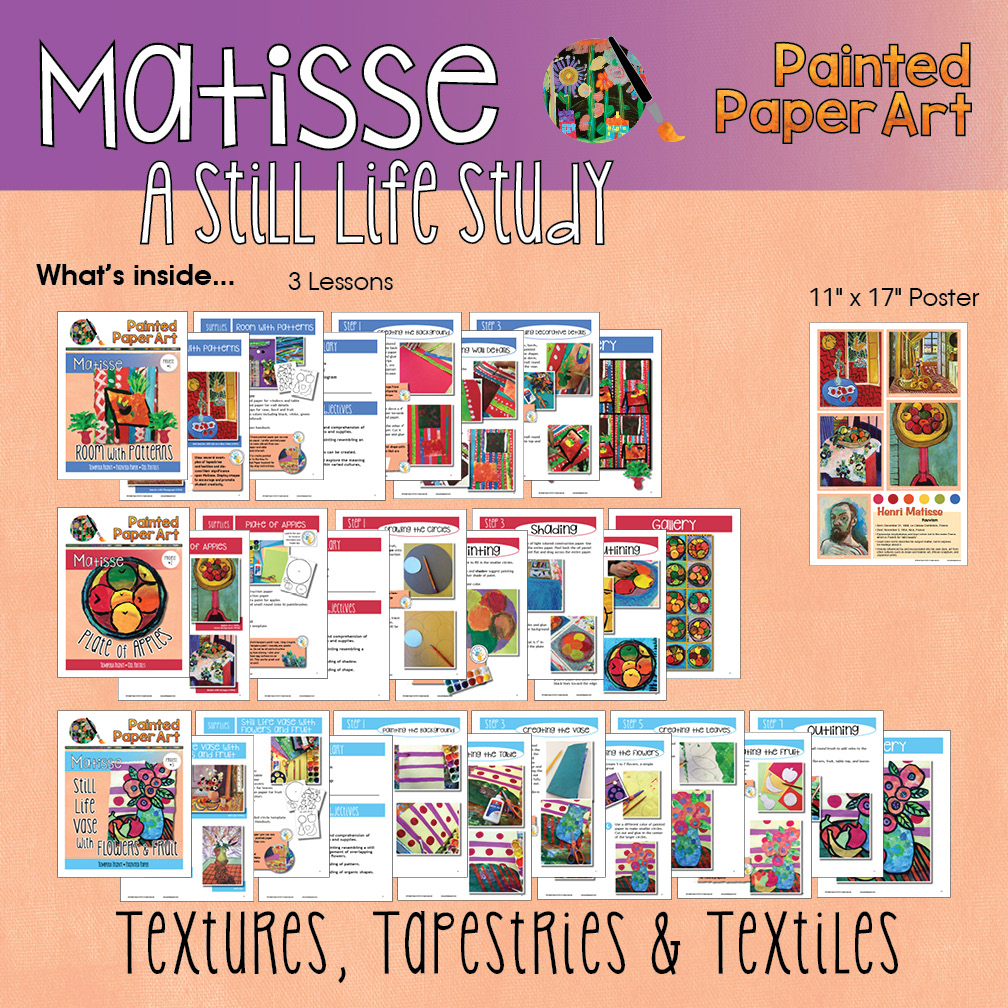 Included in this 57-page digital lesson plan:
Step by step full-color photo tutorials for the 3 lessons
Background info about Matisse and still life paintings
Matisse timeline
Vocabulary and learning objectives
Supplies needed for each project
Reproducible Shapes Handout
Reproducible Vase Shapes Handout
Reproducible Fruit Shapes Handout
Reproducible circle templates
Student Galleries
I Can statements
National Standards
Vocab cards
Reproducible Artist Statement
How To Make Painted Paper
2 reproducible coloring sheets for easy finishers
11″ x 17″ poster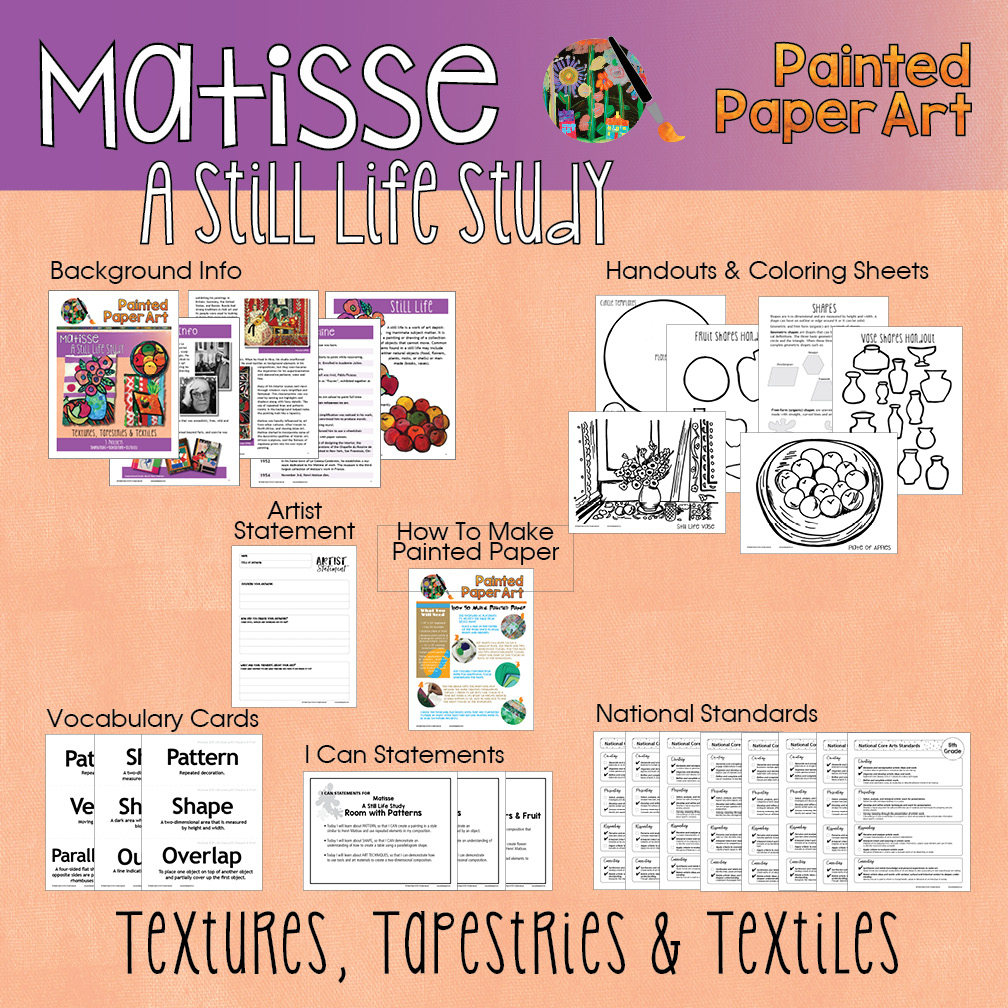 Thanks for stopping by and for letting Painted Paper Art be your top destination for art lessons.