Matisse's early paintings were mostly interior scenes and landscapes. By the late 1890's he stopped painting using the traditional techniques that many of his fellow artists were using. His paintings became bolder and much brighter and gone were the paintings with dark backgrounds and refined brushstrokes. Matisse followed the contemporary artists by using bold, bright, loosely painted pictures.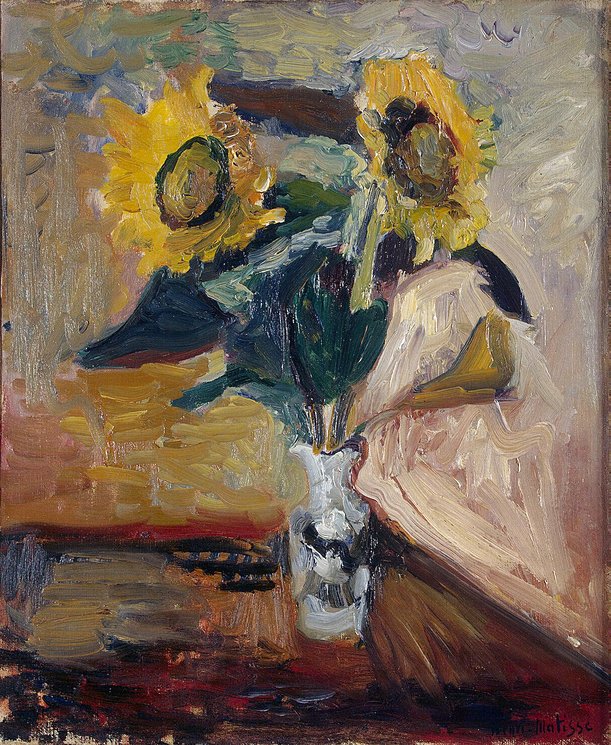 Matisse's Vase of Sunflowers is part of a group of paintings he created while in Corsica in 1898 to 1899. On this trip he was greatly influenced by the beautiful southern landscape and the bright, blinding southern sunlight. This lead Matisse to abandon the Impressionistic style of fluttering light and air in his paintings. Instead, he made his background full of thick brushstrokes, giving the air in his paintings a heavy feel and accentuating light and form. The subject matter of the sunflower conveys the sun's energy through the bold bright colors. This was not by mistake but was intentional.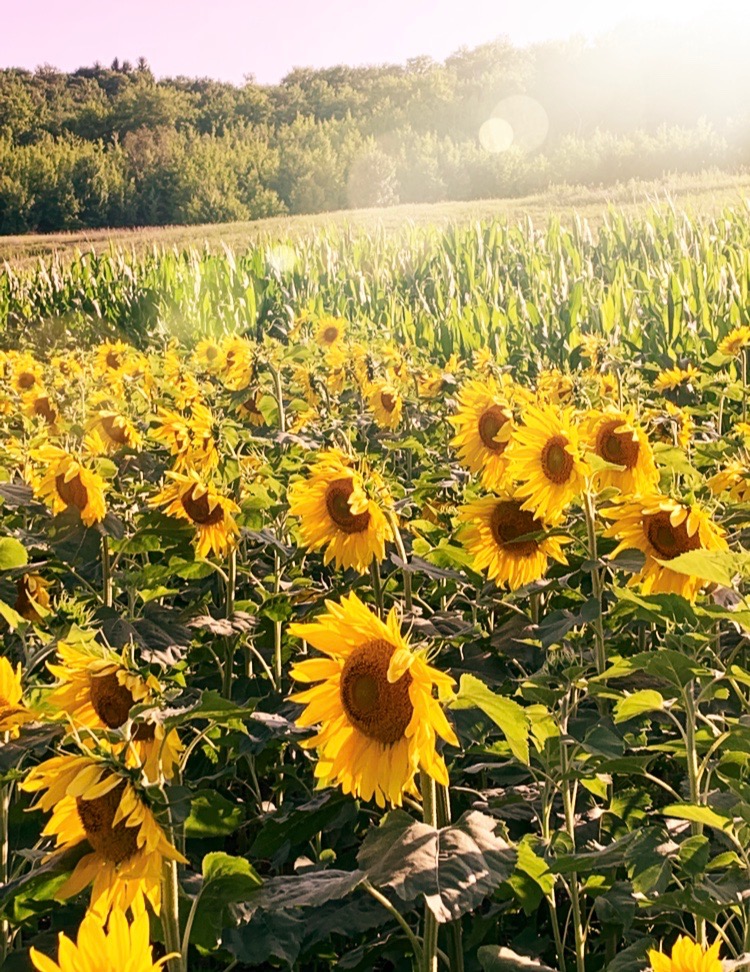 Using the energetic heavily applied brushstrokes refers back to the work of Van Gogh and demonstrates the influence Van Gogh had on the development of the young artist, Matisse.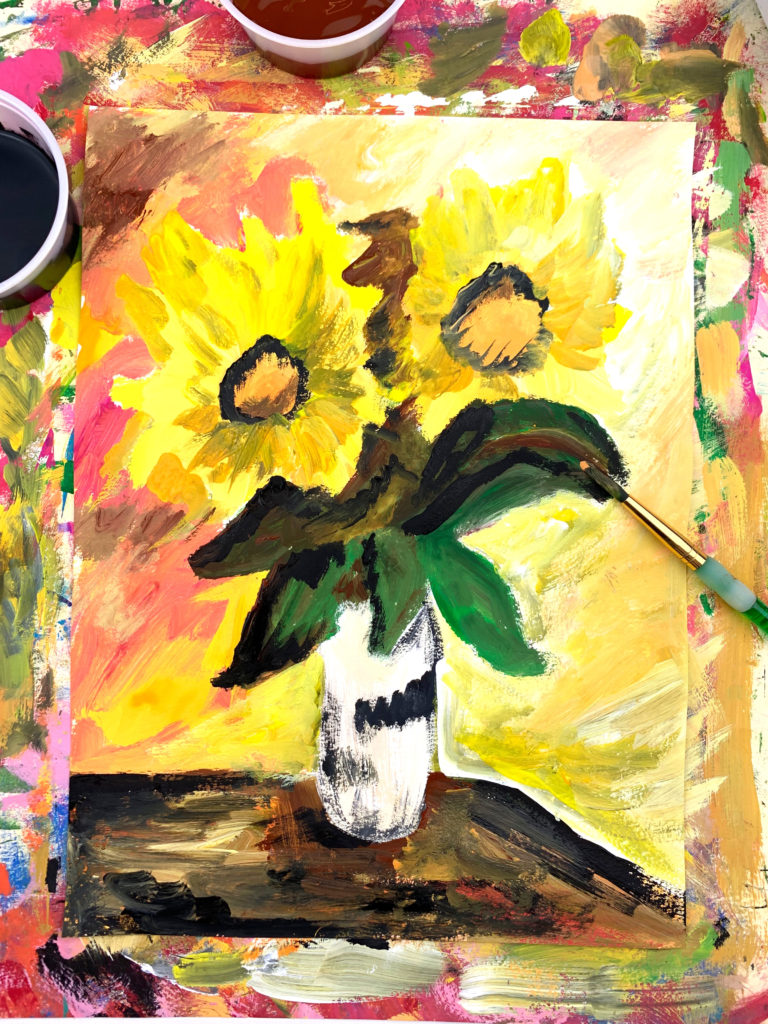 Supplies needed:
heavyweight sulphite paper
Not sure where to start, need more details? Try our digital full color lesson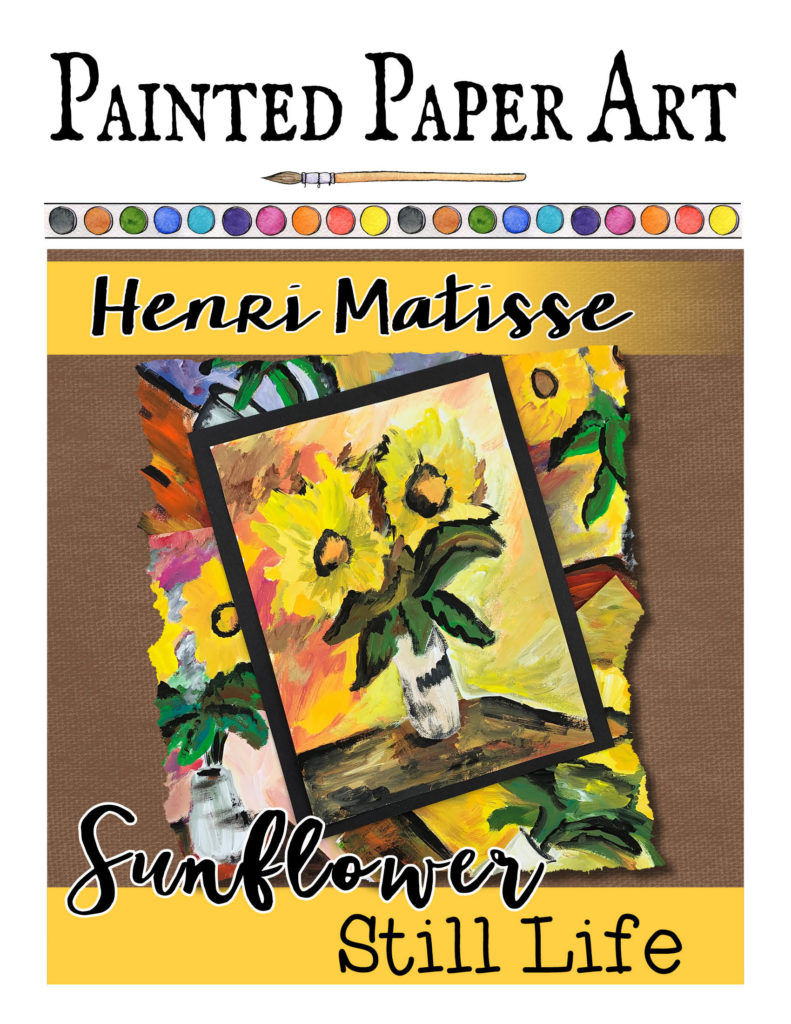 Simple art materials, such as tempera paint, heavyweight drawing paper and paint brushes are the tools used to create your own mini masterpieces. My student artists created these in a 90 minute session.
Included in this Matisse Sunflower Nature Study:
• Full Color Step by Step Lesson Plan
• Inspiration Page
• Supply Page and Helpful Tips
• Student Gallery
• Black and White Coloring Sheet to be painted or colored for a younger artist
• Full Color Artist Study Sunflower Painting Printables
• Life Cycle of a Sunflower Visual
• Life Stages of a Sunflower Handout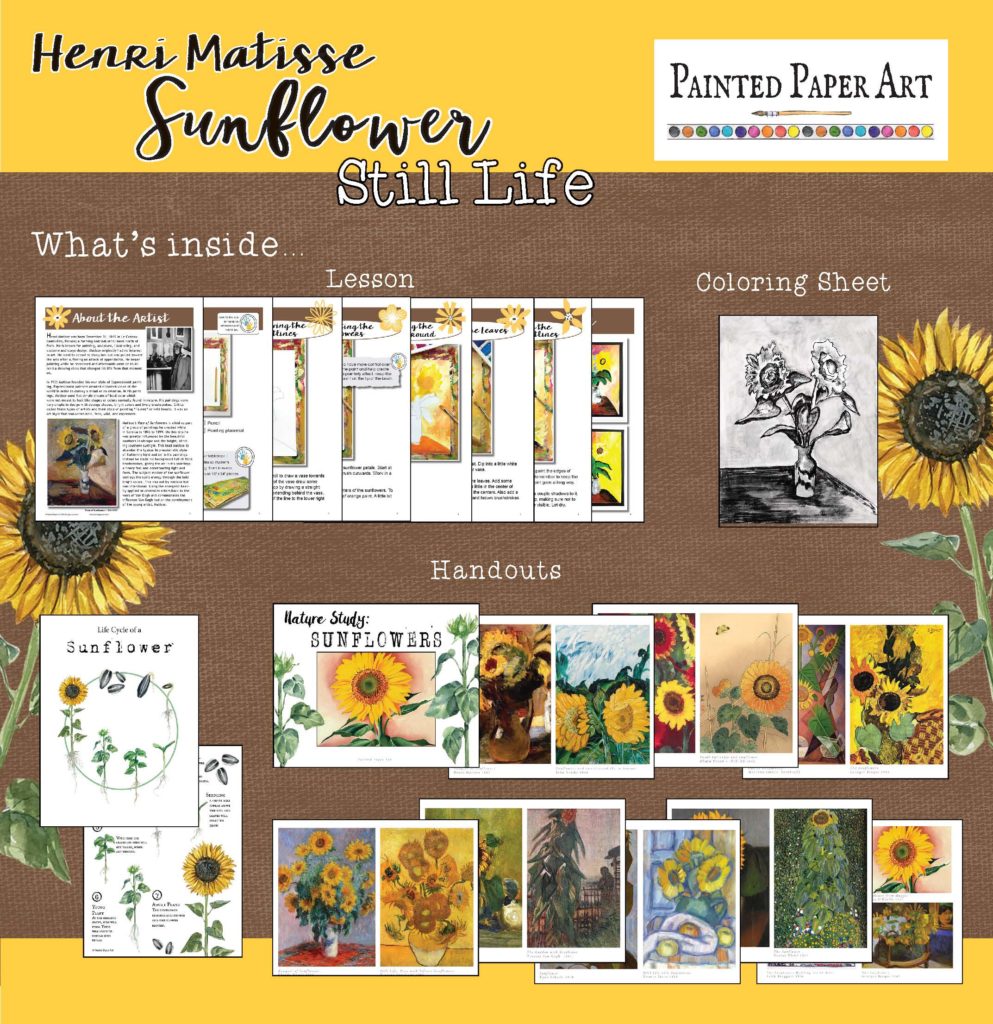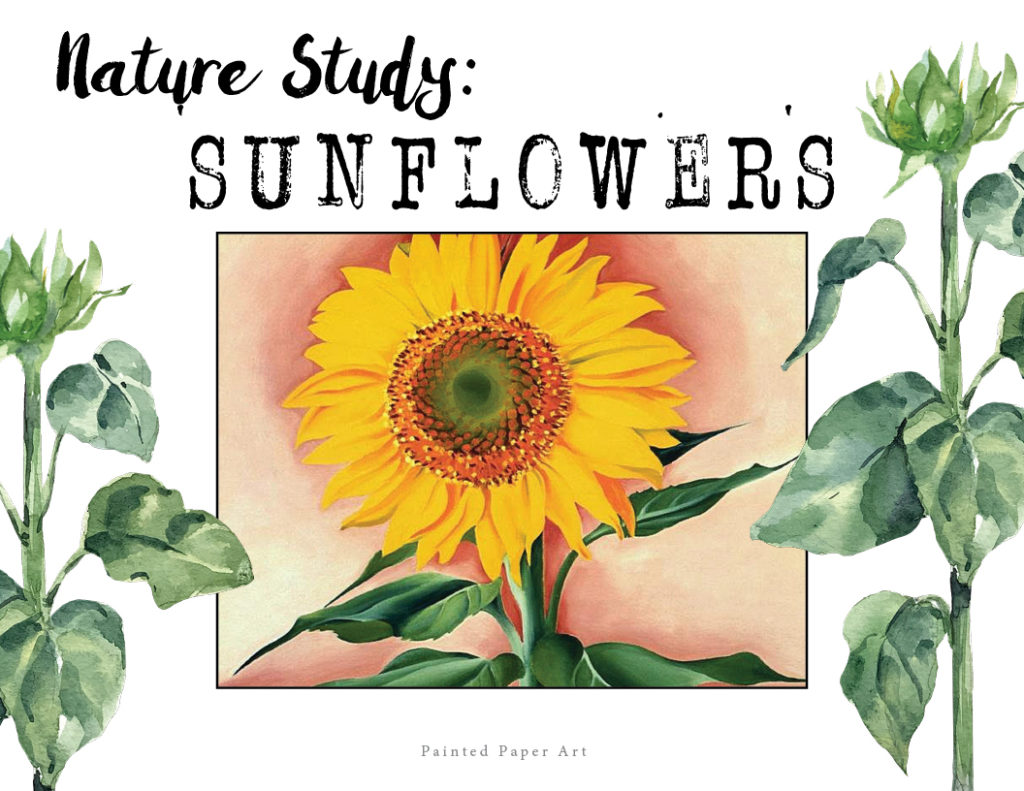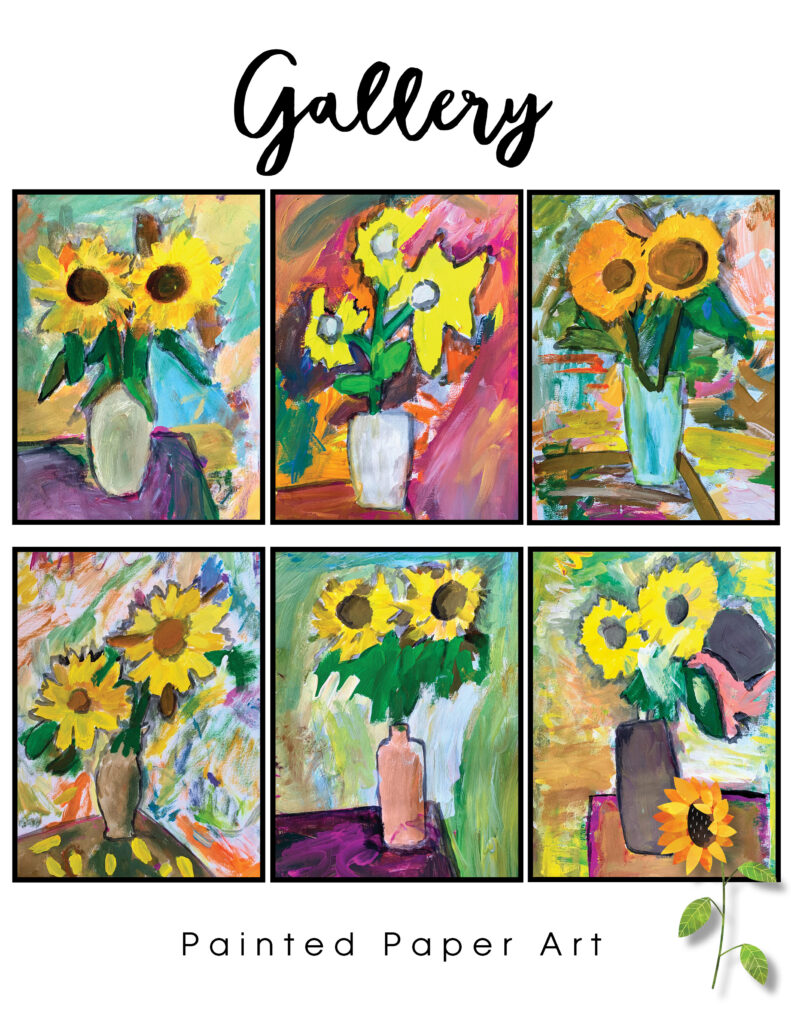 I am always reflecting on how I can inspire my students to become awesome artists while exploring the wonders of Nature. I want them to grow as an artist and have that creative confidence when creating in the art world.
Keep on Creating!