My students loved creating this forest of dot trees inspired by the inspirational book, The Dot, by Peter Reynolds.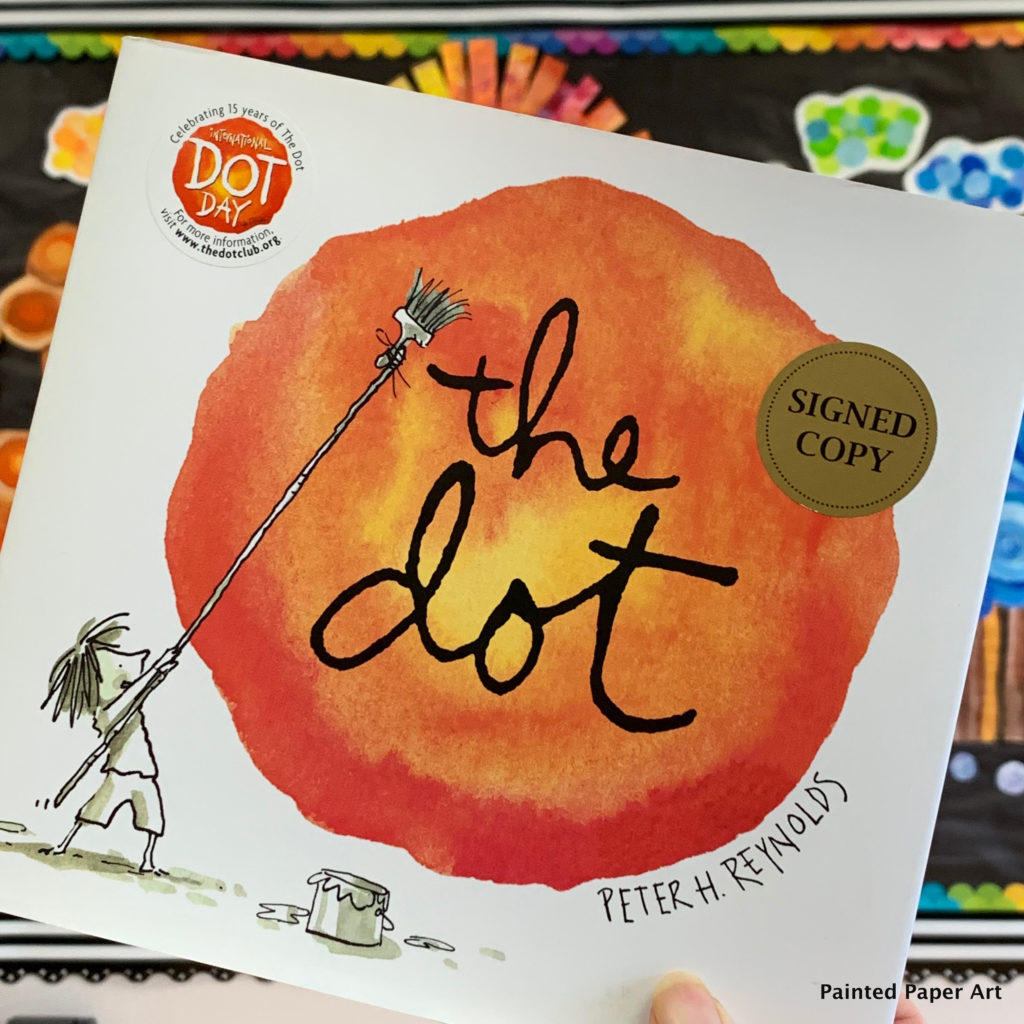 Supplies Needed:
Various shades of tempera paint colors
Brushes
Large paper
Creating Tints and Shades
On a large paper start painting dots the size of a hamburger. Next, add simple circles around the dots making sure to use contrasting shades of the same color. Keep creating outer rings of circles (concentric circles) until the rings touch the other circles. Make sure to leave space for the trunks of the trees. To create the trunks paint straight vertical lines under the circles. Let dry and cut out groups of trees.
Create clouds by overlapping circles of the same shades and tints of the tree colors. Make larger dots to represent falling leaves. Cut out and place at the bottom area of the trees. Very simple shapes are easy to make and create a huge impact.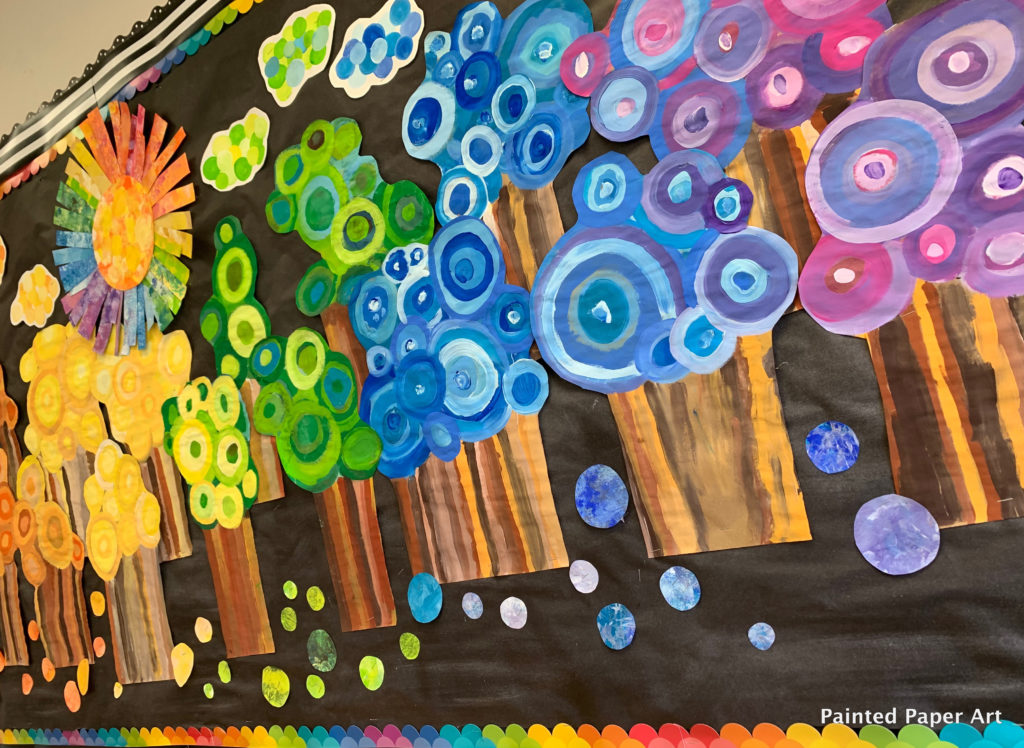 Creating the Sun
Using previously painted paper to make a circle. Cut various colored strips of painted paper as well. Glue the strips on the back of the painted paper circle and let dry.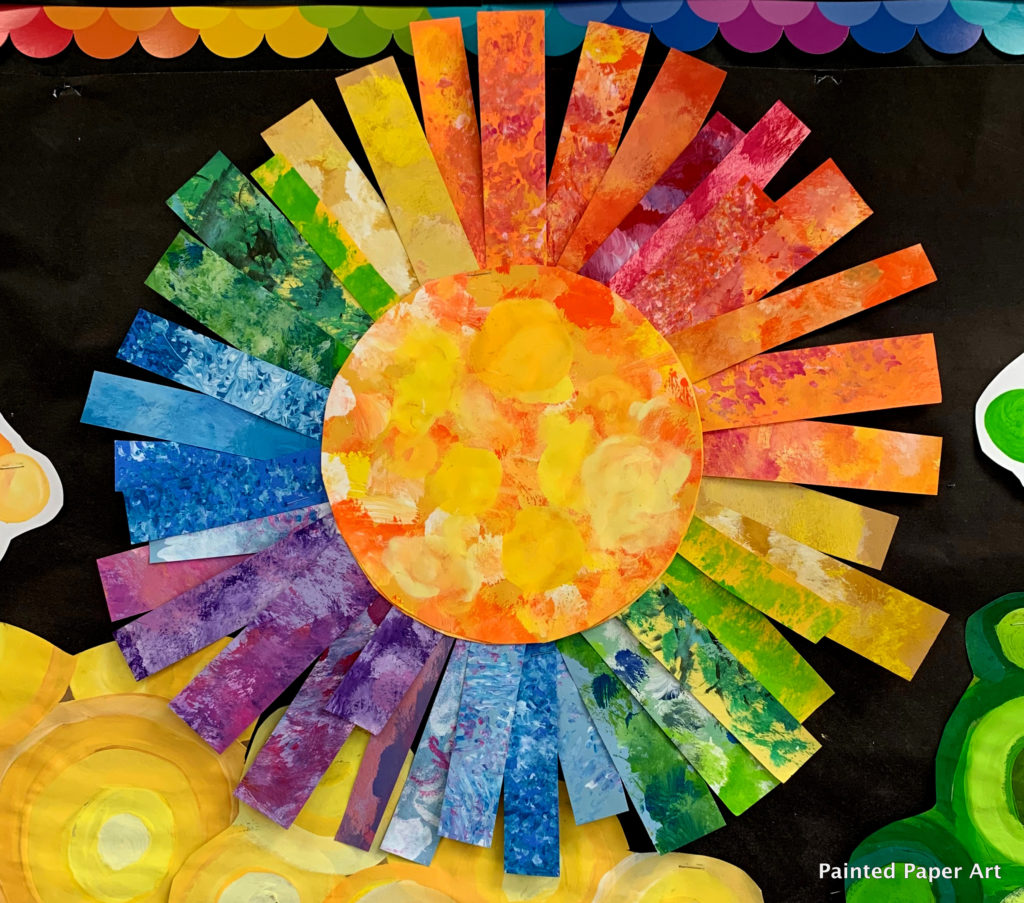 Create a large display for all to enjoy to and celebrate International Dot Day on September 15!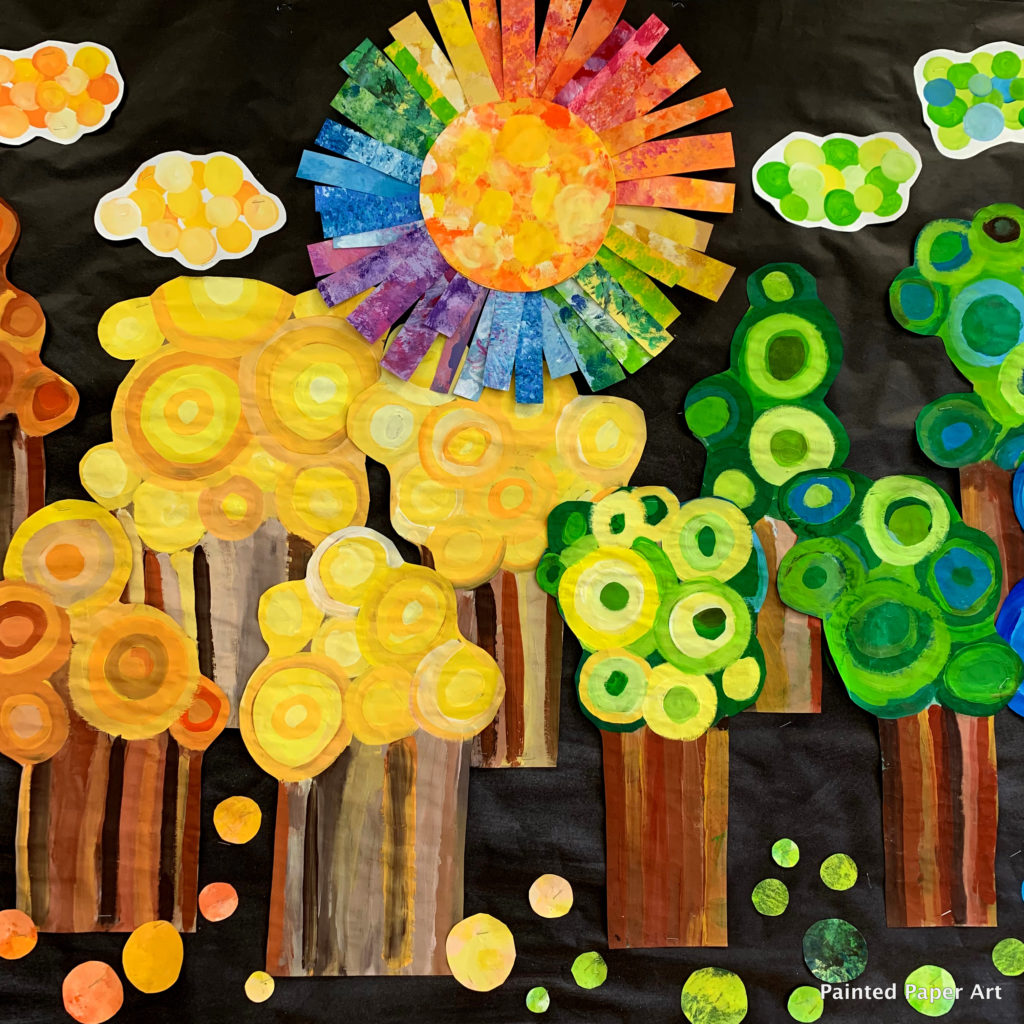 Keep Creating!