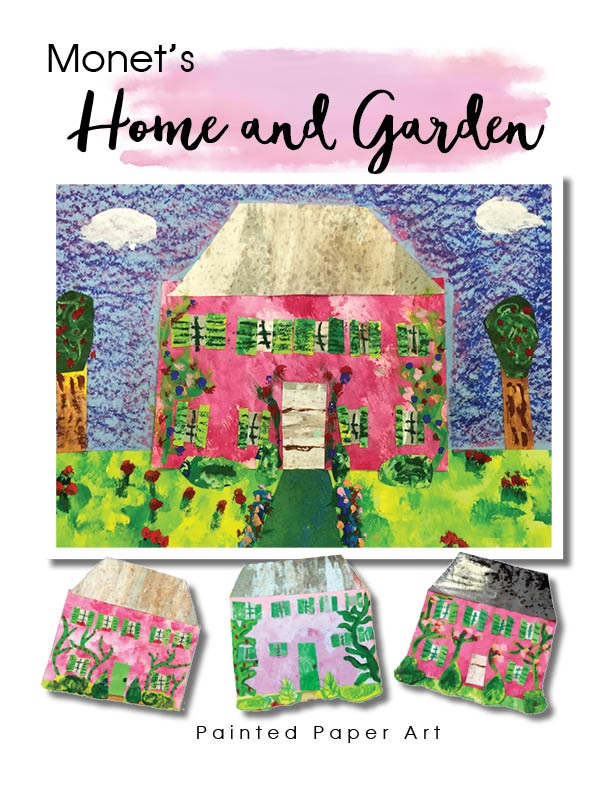 Students are always intrigued by the Masters of Art, such as the artist Claude Monet. This lesson is a great start when developing a Monet Thematic Unit or just creating a fun piece of architecture and landscape.
Create a home and garden inspired by Monet's very own home and garden at Giverny.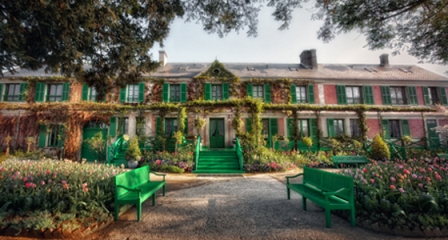 This project allows children to experiment with tempera paints and painted paper. The lesson contains simple steps to follow and bright visuals for inspiration.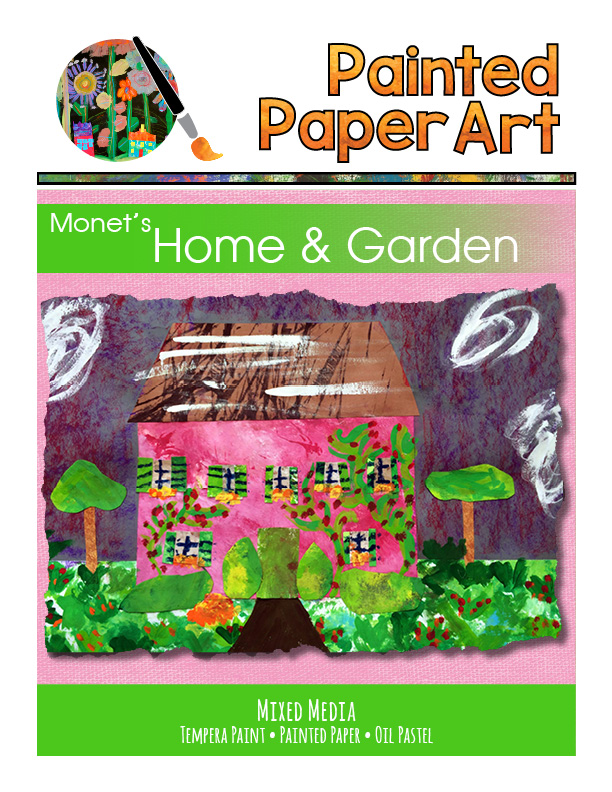 This 19 page digital lesson contains a colorful lesson that is designed so that every child will be a successful artist.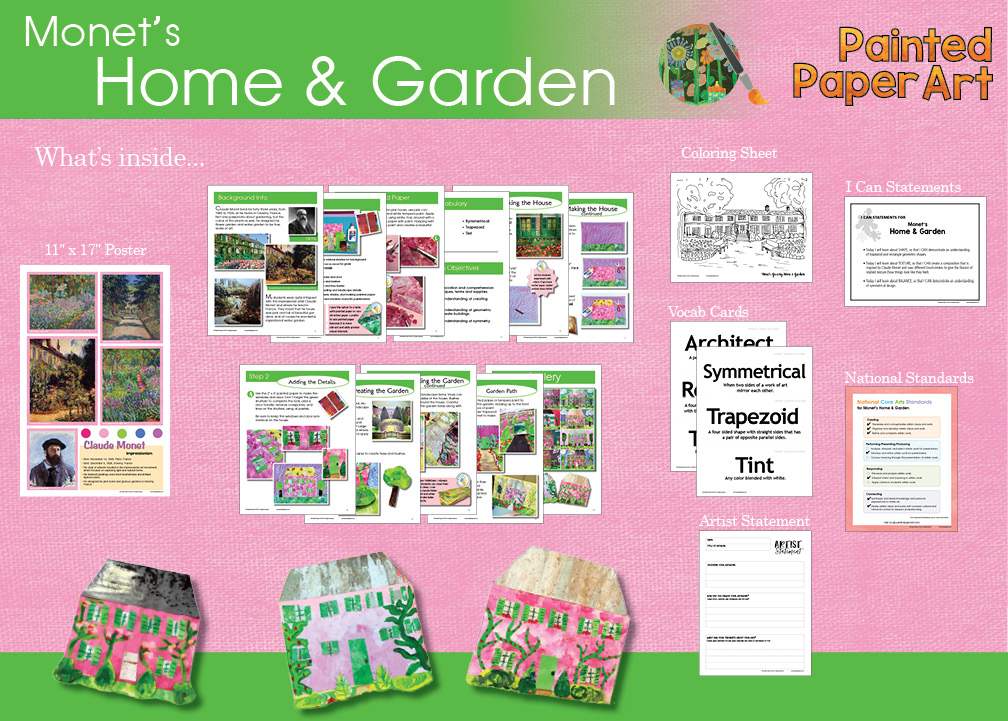 This lesson is great for ages 7-12 but any age student can create a fun project with these directions.
The digital pdf includes:
– Step by step full-color photo tutorials
– Background information
– Vocabulary and learning objectives
– Supplies needed
– Helpful tips
– Student gallery
– Vocab cards
– I Can Statements
– National Core Art Standards Checklist
– Reproducible coloring sheet handout to be used as an extension or for early finishers, or project the handout on a smartboard for inspiration.
– Reproducible Artist Statement form
– 11" x 17" Monet poster
LOVE these student created pink houses! Don't you think they are so charming? They loved this mixed media project and when displayed they are stunning!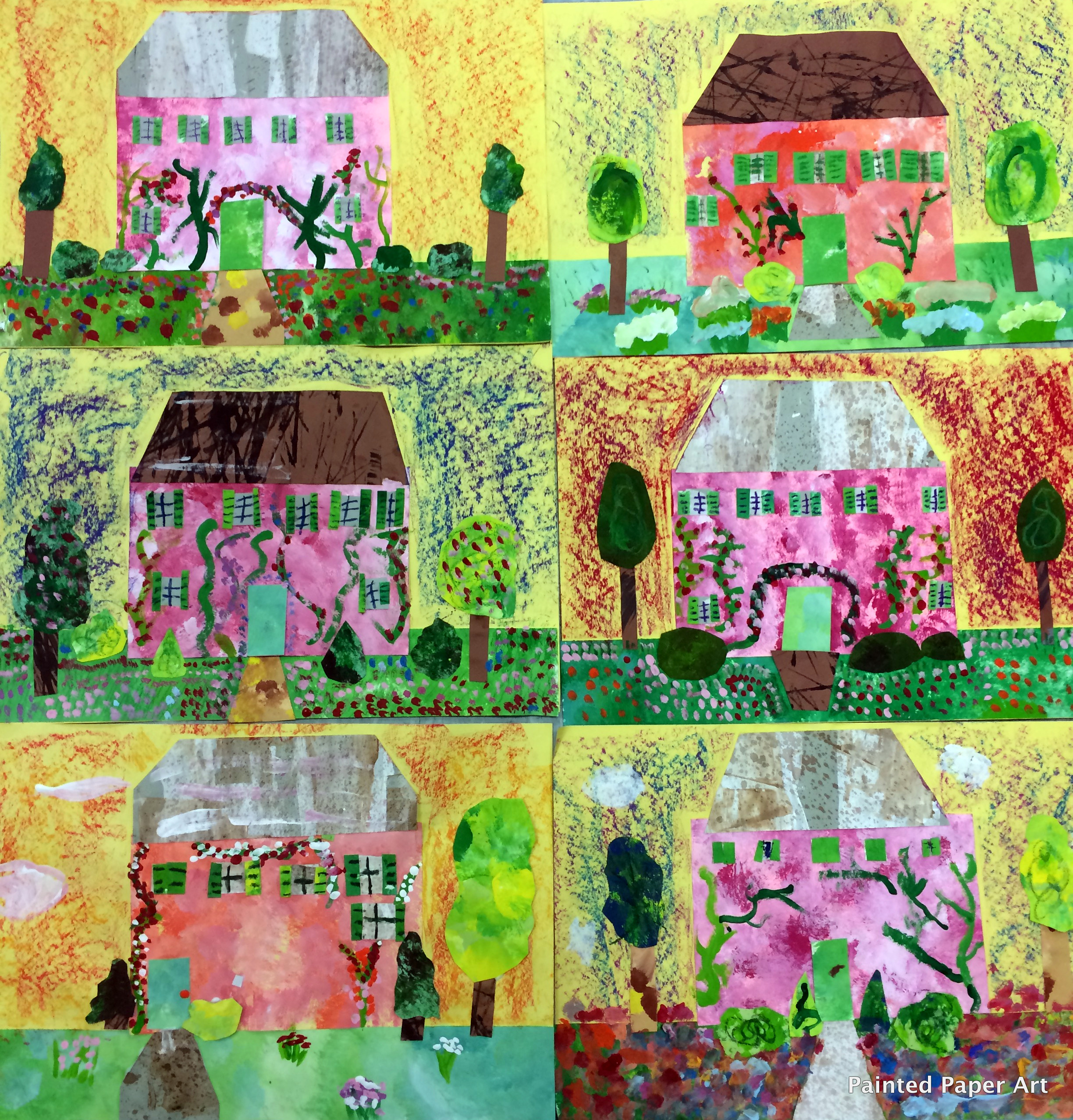 Full lesson is available in the
Keep on Creating!
Laura xox