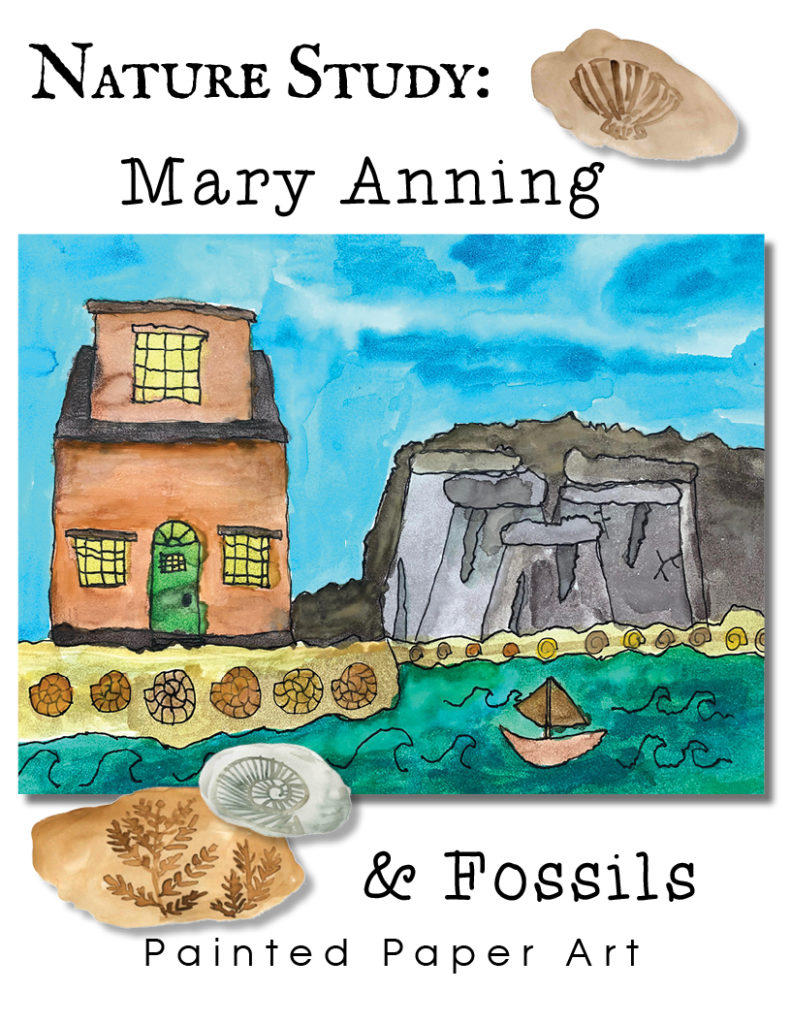 Mary Anning was an English fossil collector and paleontologist who became known around the world for her findings in Jurassic period marine fossil beds in the cliffs along the English Channel at Lyme Regis in Southwest England. Come and explore different fossils that were found in the rocks and cliffs and create your own landscape of Lyme Regis. Full color step by step directions, "How to Draw" and Fossil Handouts will aid in children creating their own piece of art.
Simple art materials, such as watercolor paints, watercolor paper and colored pencils are the tools used to create a Mary Anning inspired mini masterpiece. My 7-11 year old artists created these in a 90 minute session.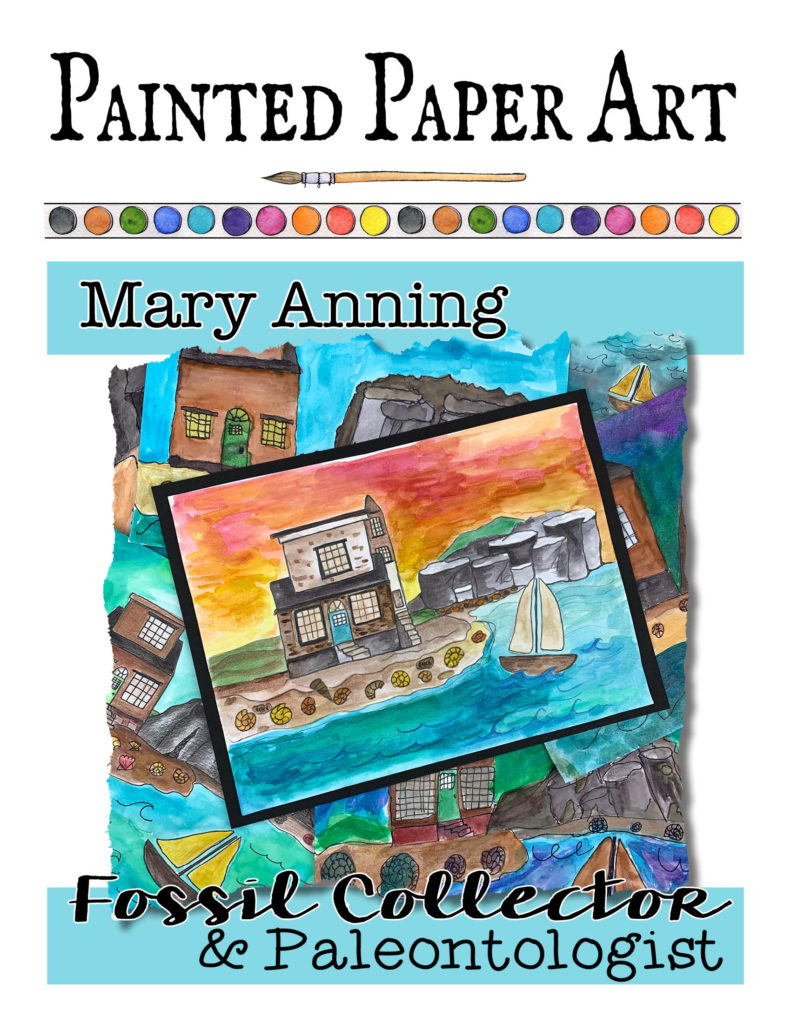 Included in this Nature Study: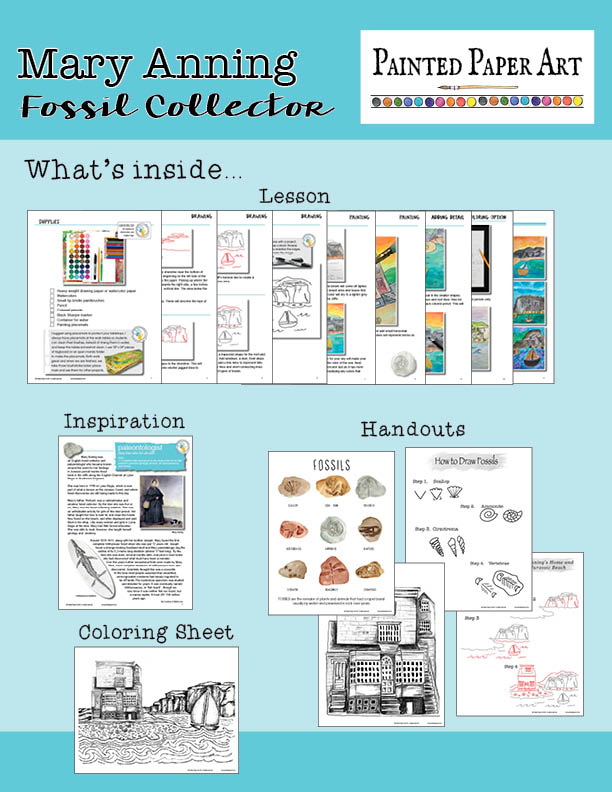 • Full Color Step by Step Lesson Plan
• Inspiration Page
• Supply Page and Helpful Tips
• 1 Coloring Sheet for a younger artist
• 2 Drawing Guides
• Fossil Study Printable
• Mary Anning House/Shoppe Printable
Student Gallery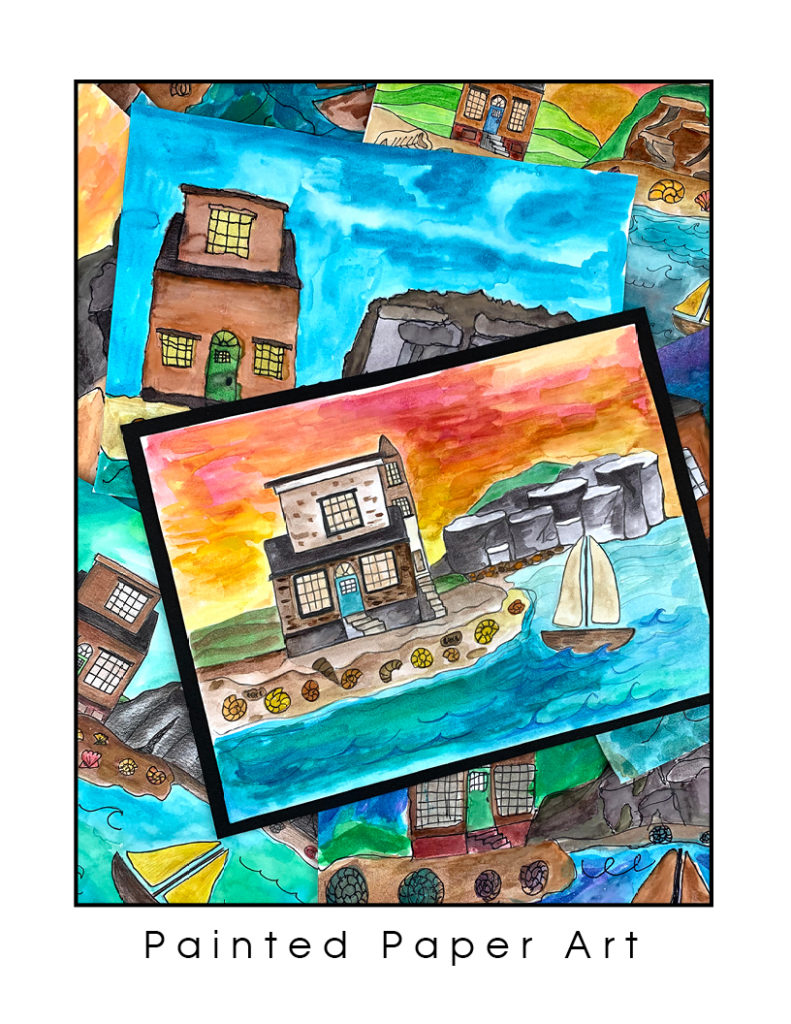 I am always reflecting on how I can inspire my students to become awesome artists while exploring the wonders of nature. I want them to grow as an artist and have that creative confidence when creating in the art world.
Keep on Exploring and Creating!