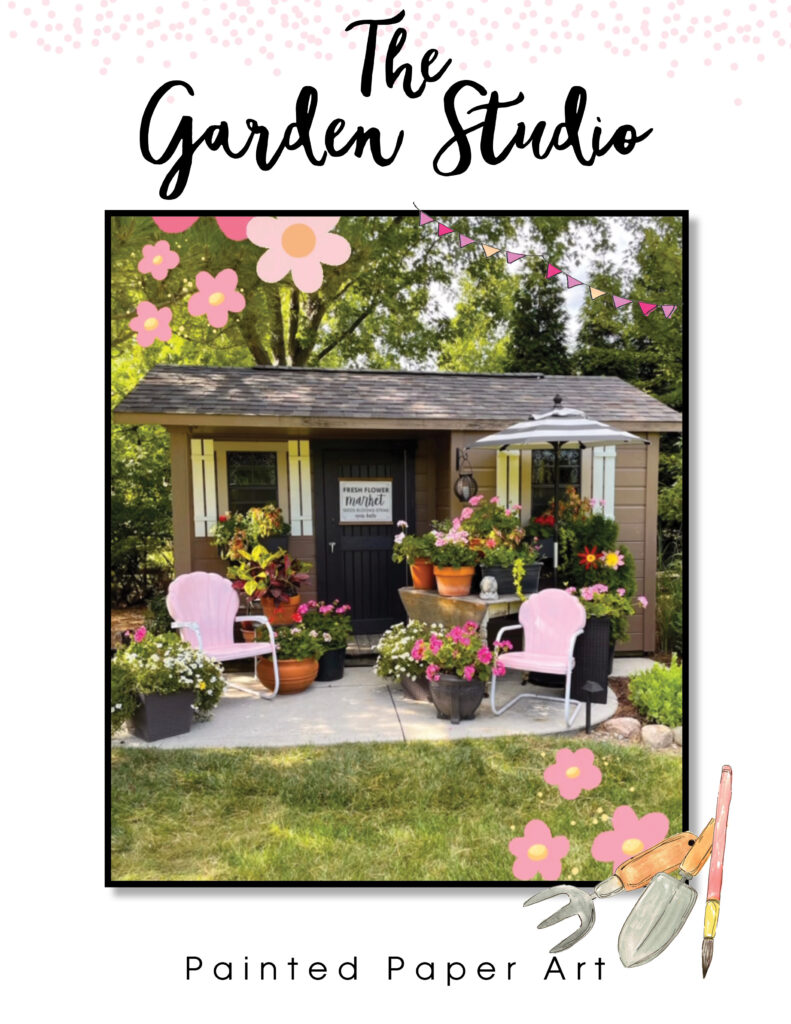 A shed is normally used to keep your gardening tools and landscaping items neatly tucked away and out of site. I chose to use my shed as a space to relax and get creative, hence, the Garden Art Studio. My latest inspiration to decorate the outside of my garden art studio comes from the small floral shops found around Paris, France.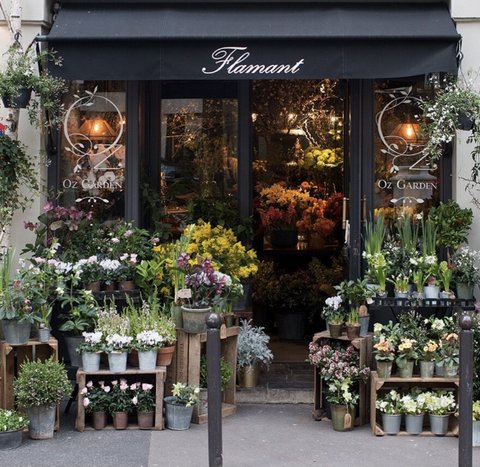 I used lots of delicate flowers, old furniture – which was free, found on Facebook Marketplace, and lastly black & white accents.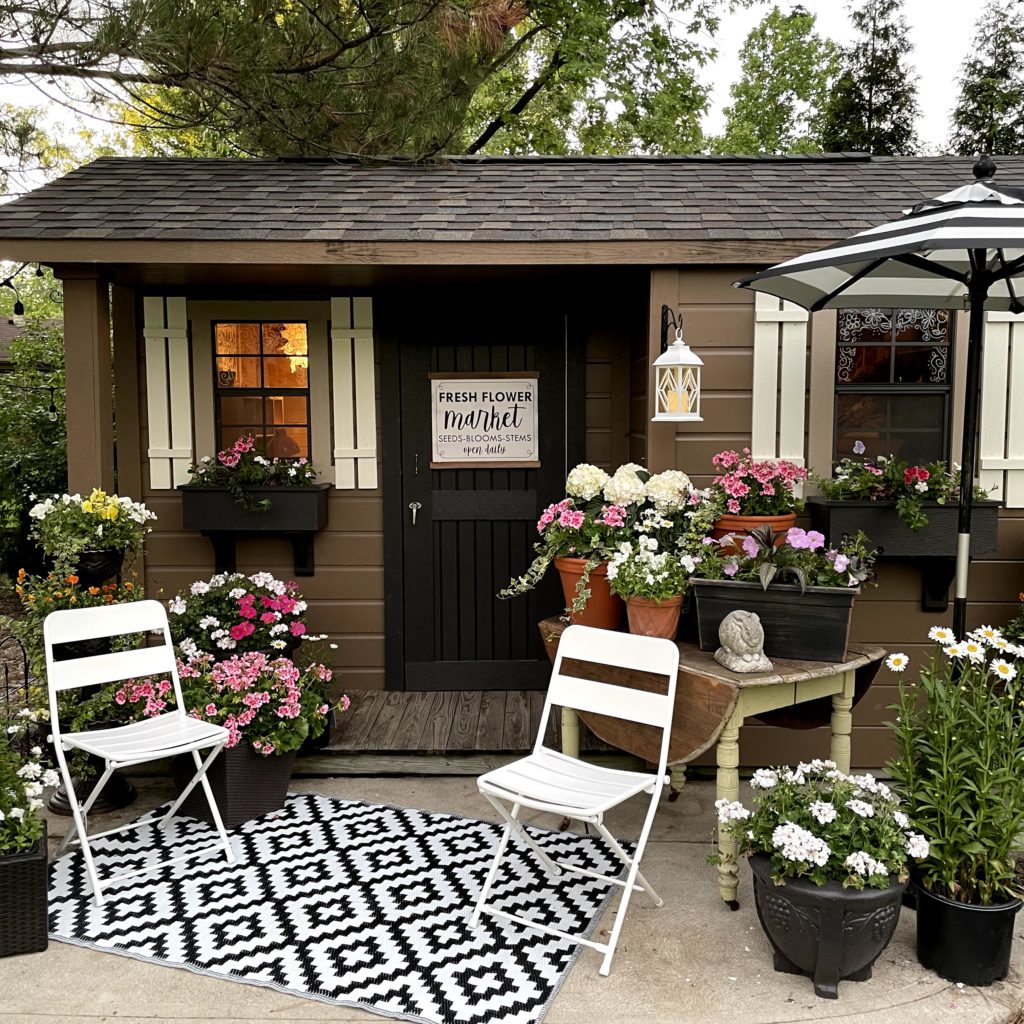 Using a chalk pen from the Dollar Tree, I drew a fun, quirky valence on the top of the inside surface of the studio windows.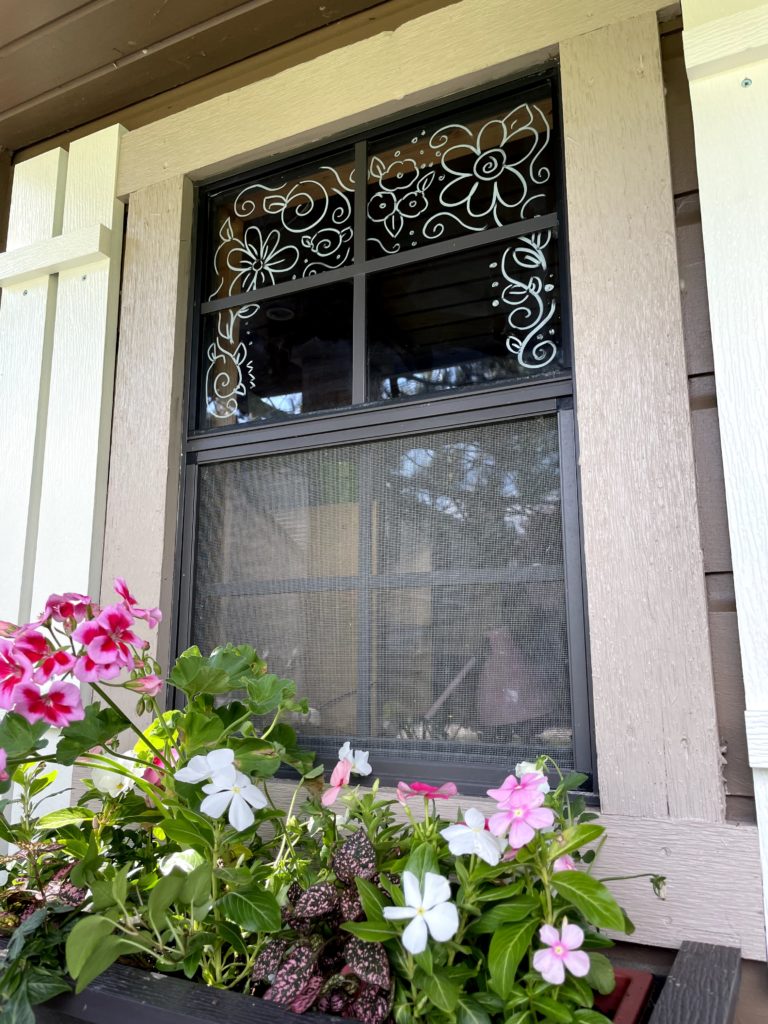 Don't forget to add lots of flowers!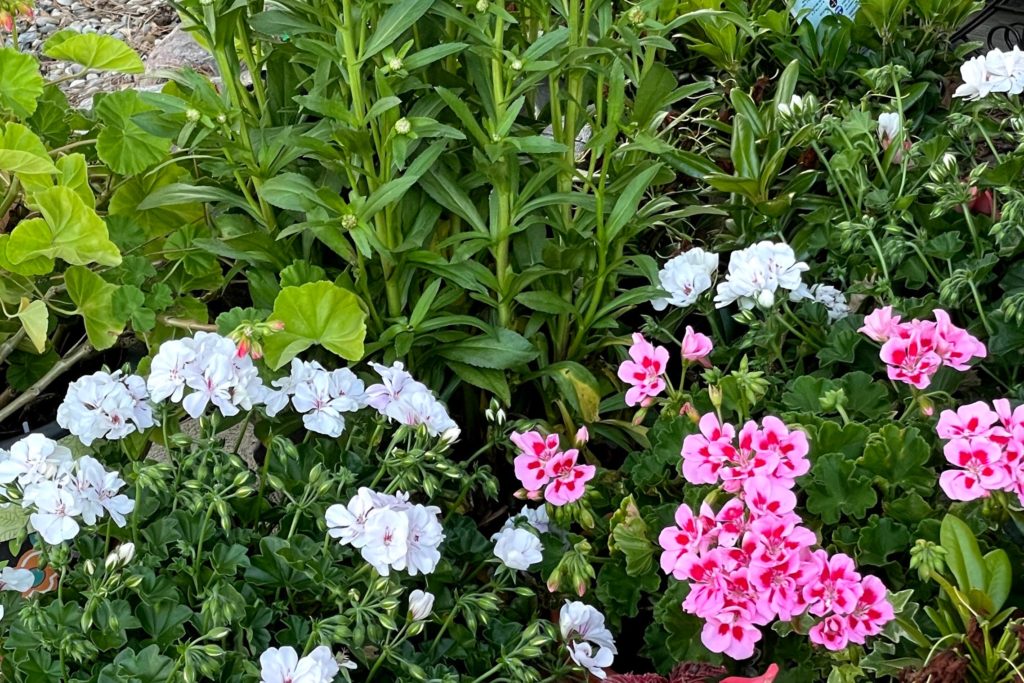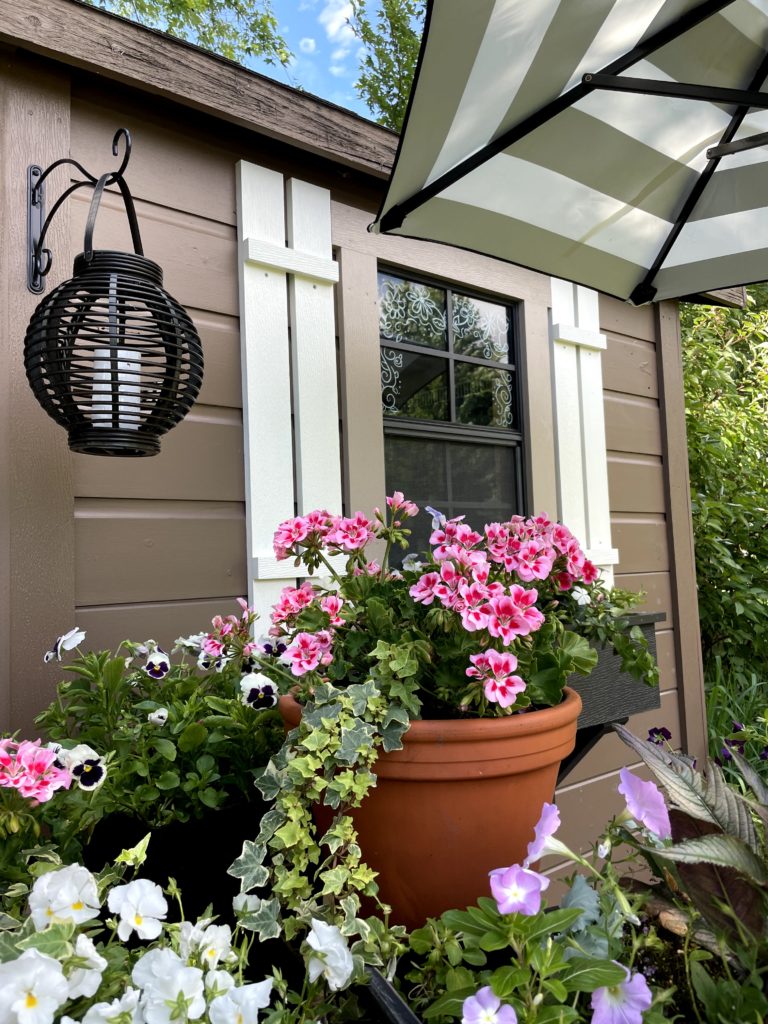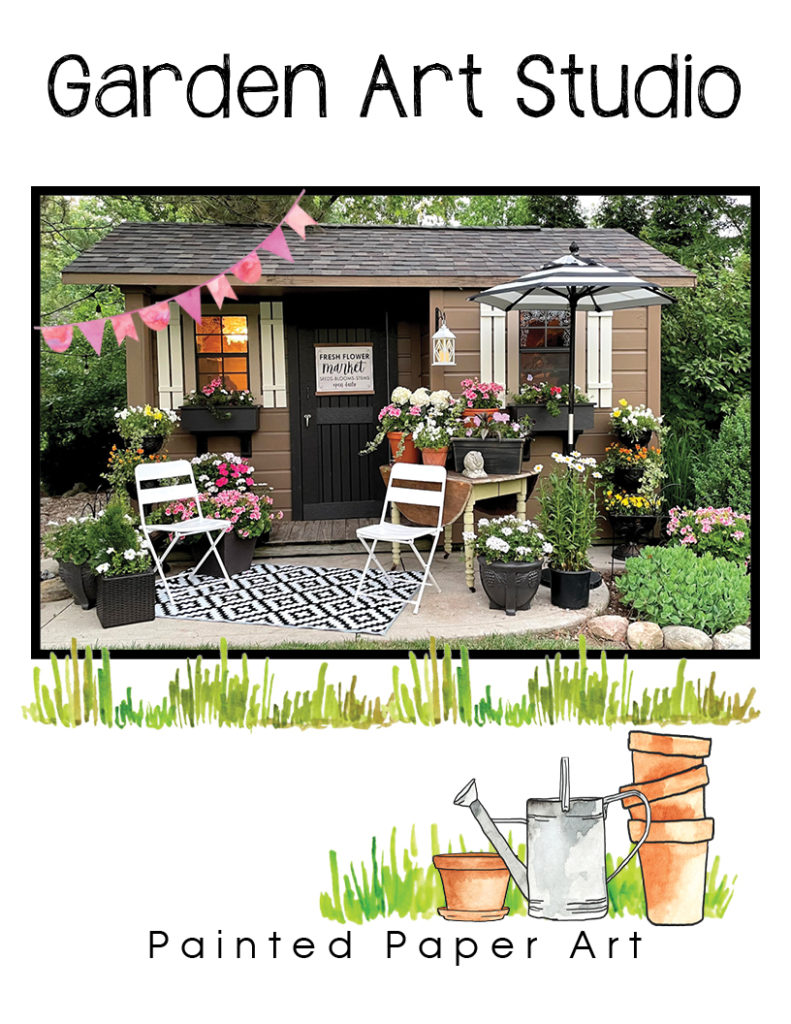 Happy Gardening and Keep on Creating!