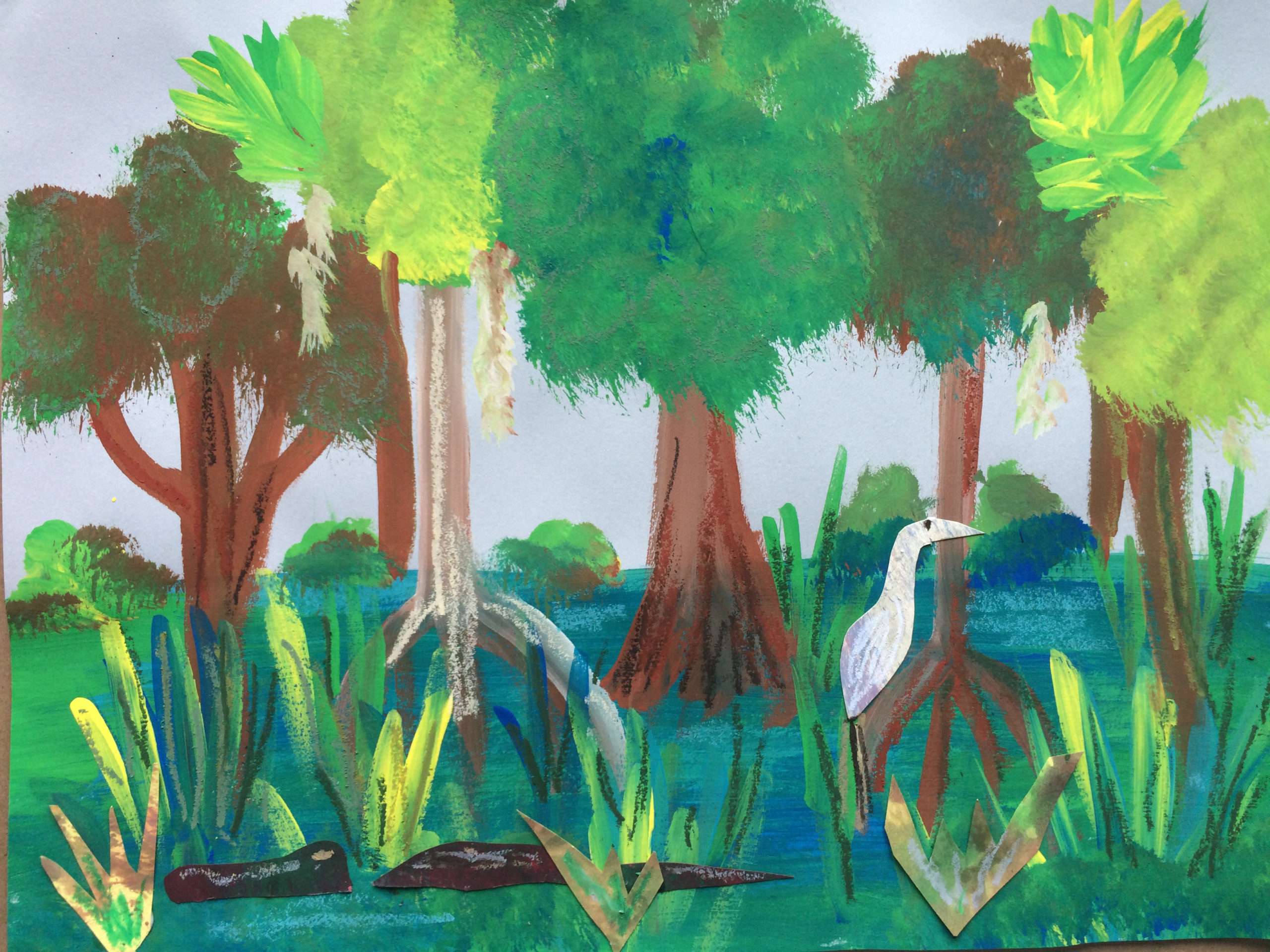 Habitats: Life in the Wetlands
Everglades National Park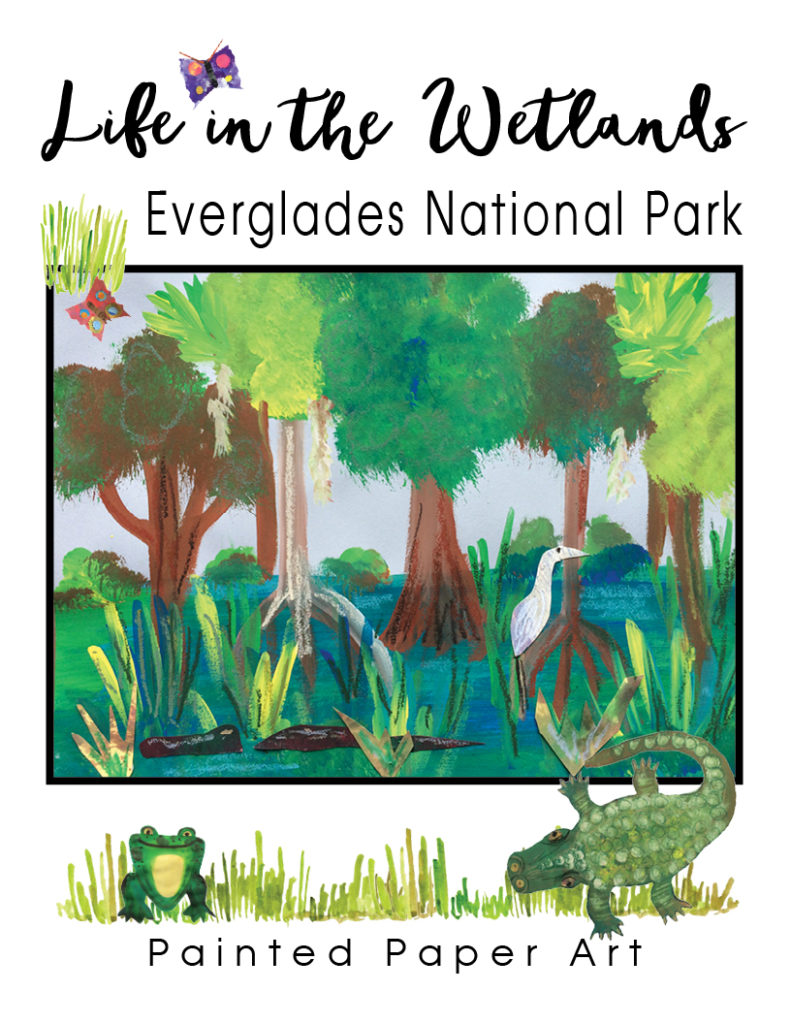 Everglades National Park spans across 1.5 million acres in the southern portion of Florida. It is a destination your students will love to learn about while gaining an understanding of a wetland habitat.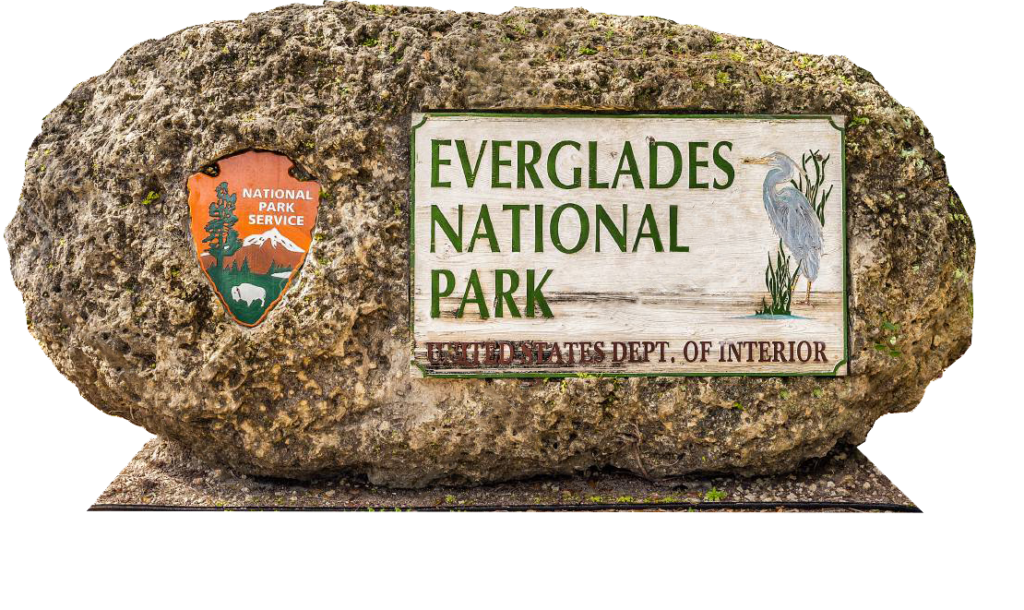 This unit contains information specific to the wetland habitat and connects fun art lessons and science together while bringing The Everglades National Park to your classroom.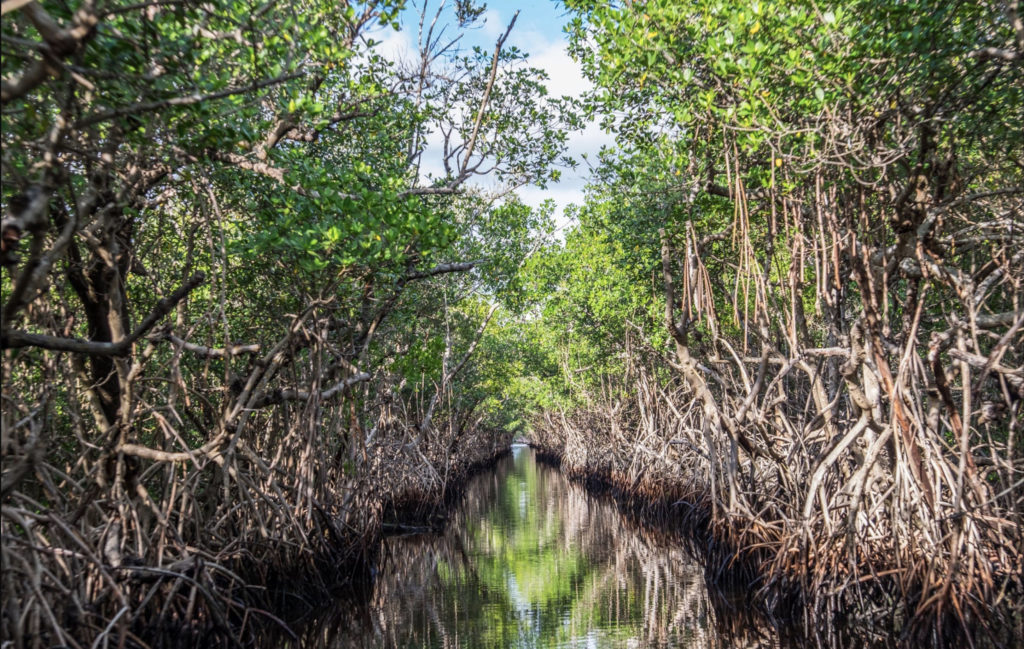 Project One
This project creates a beautiful layered mixed media landscape with paints, oil pastels and painted paper details.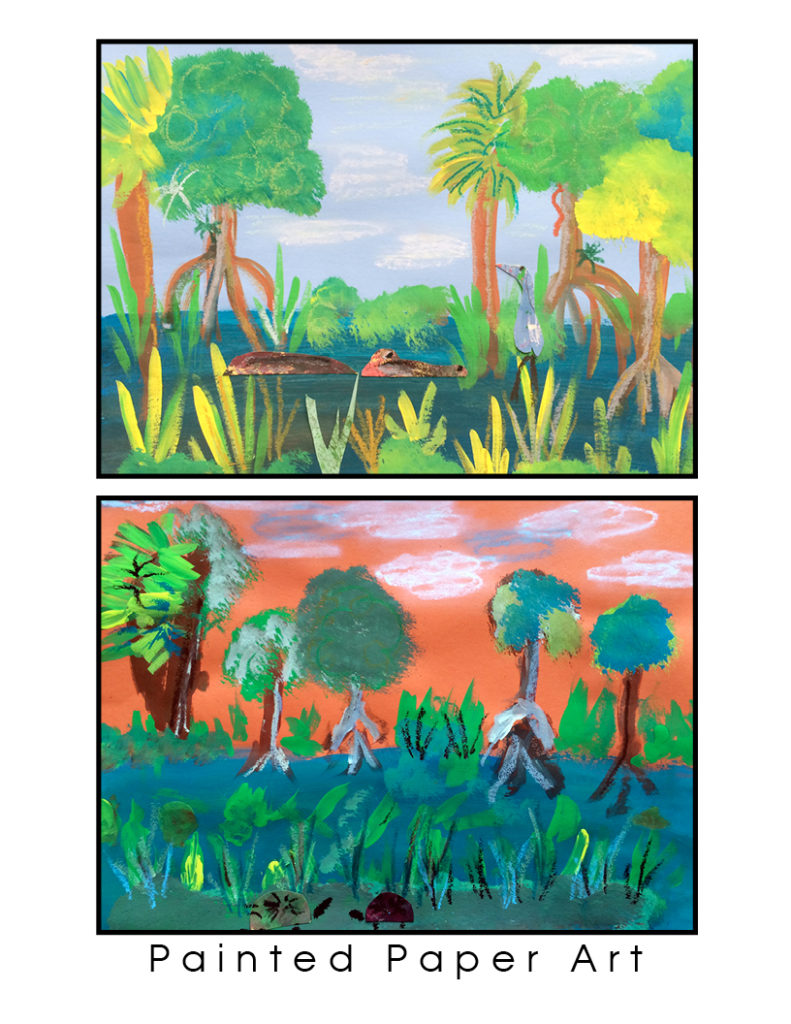 Project Two
This project creates painted Mangrove trees common to the habitat of the Everglades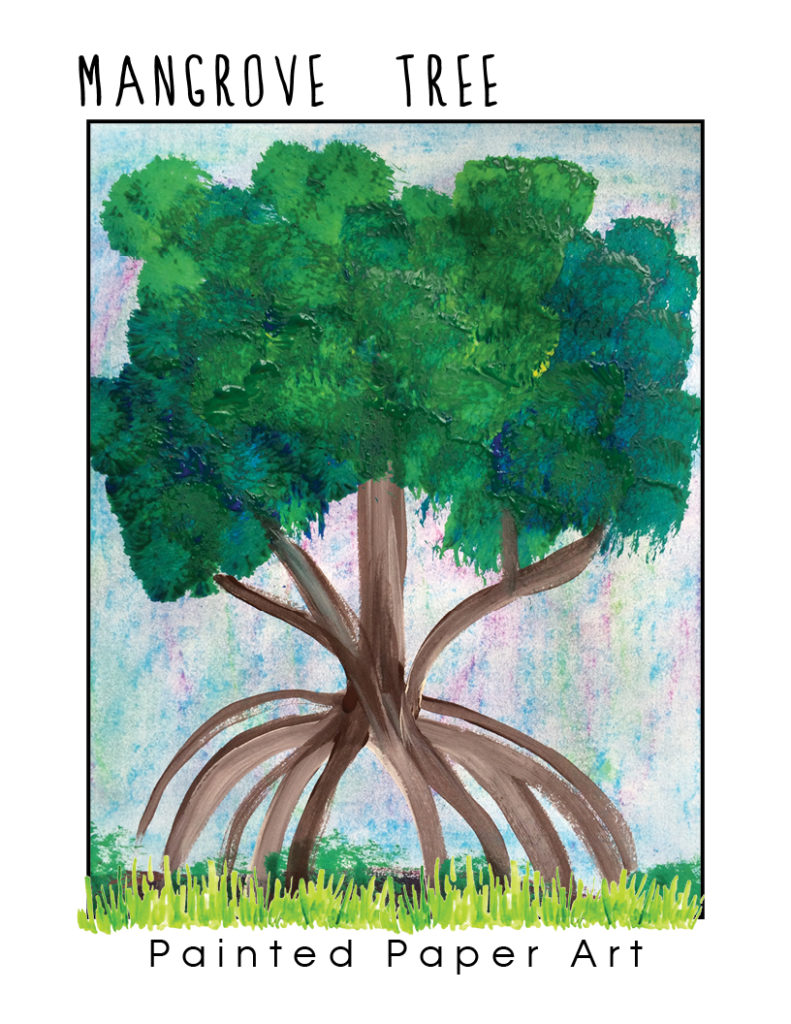 Project Three
This project creates painted alligators with oil pastel and painted paper details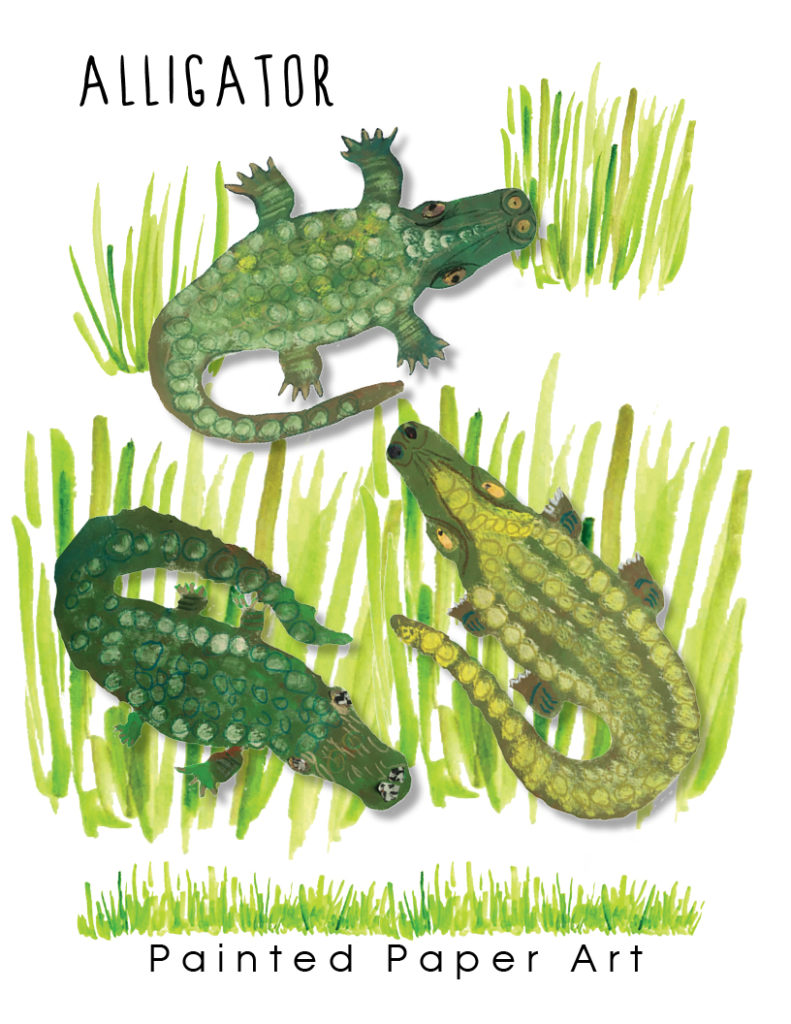 Project Four
This project creates a bullfrog using mixed media – paint and oil pastels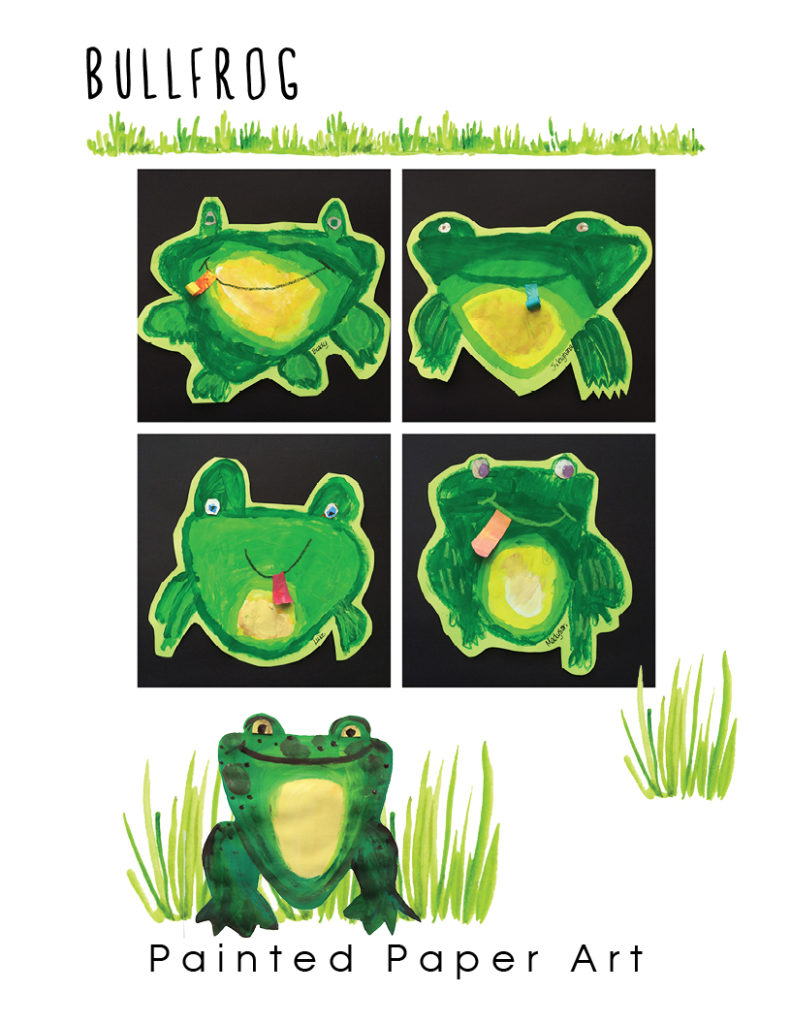 Project Five
This project creates painted paper butterflies constructed out of easy, basic shapes with fun details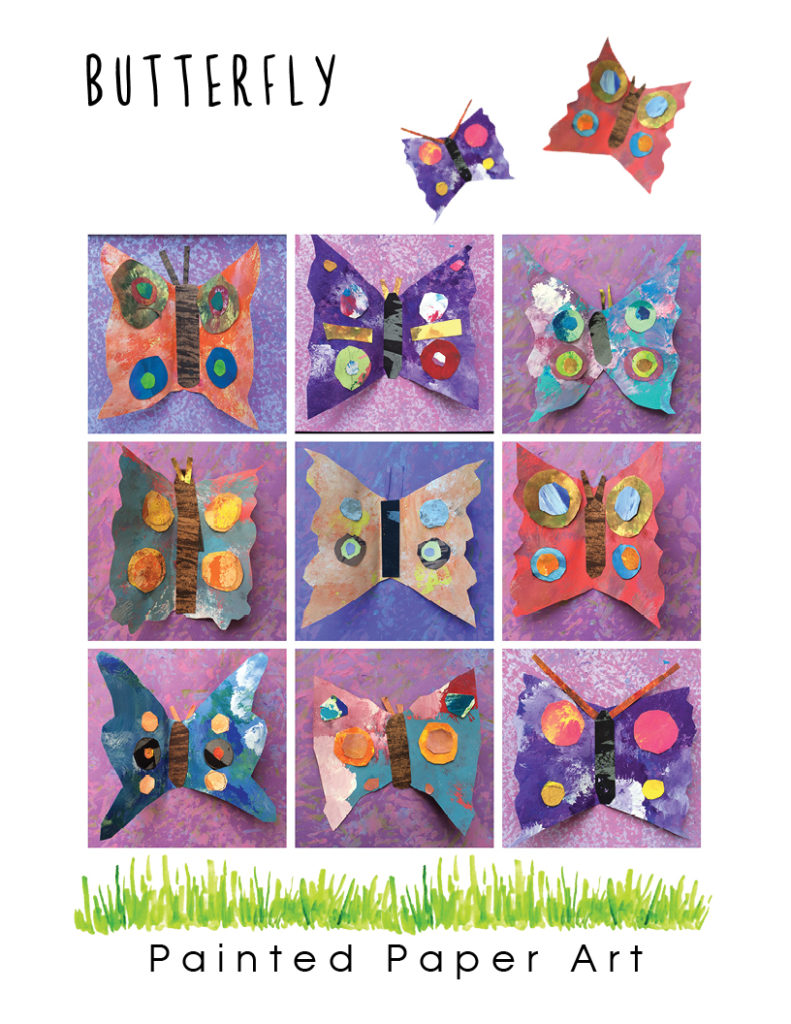 These art lessons are easy to follow while being successful and fun for students.These lessons cover grades 1-4, but any age will love creating these projects.
Time Needed:
Each project requires 1-2, 40-minute art sessions depending on grade level.
Curious how to create these art lessons? Not sure where to start? Check out these digital lessons that you can download and follow the full color, step by step directions.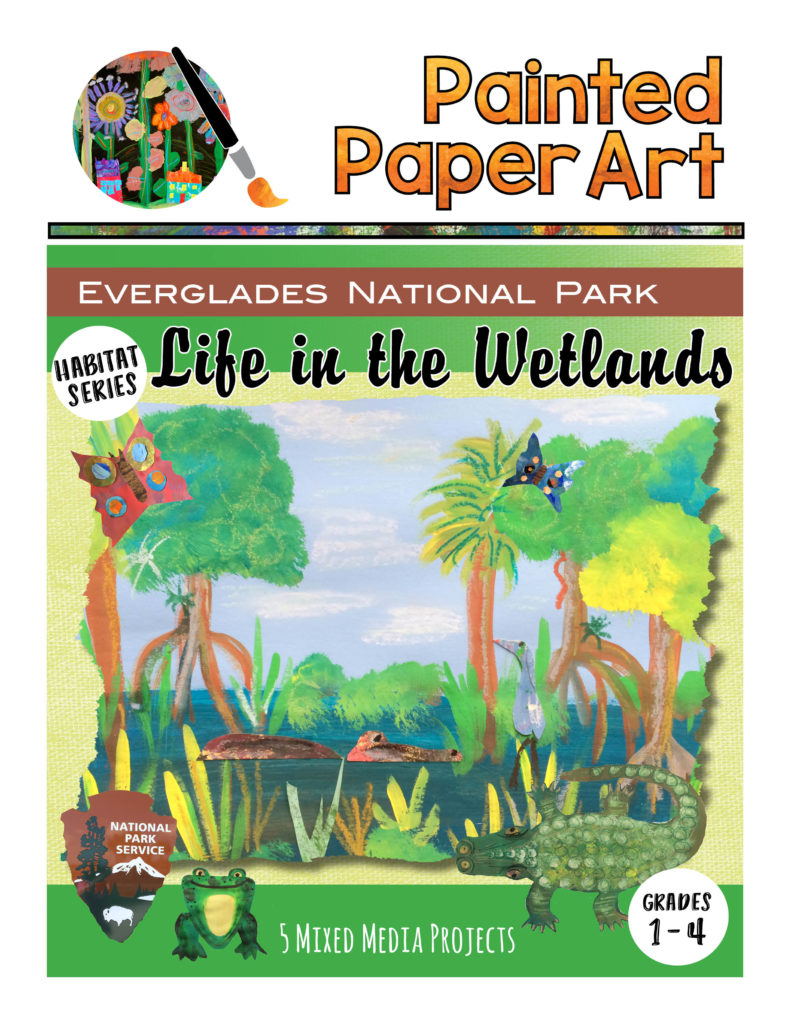 Included in this 45 page pdf: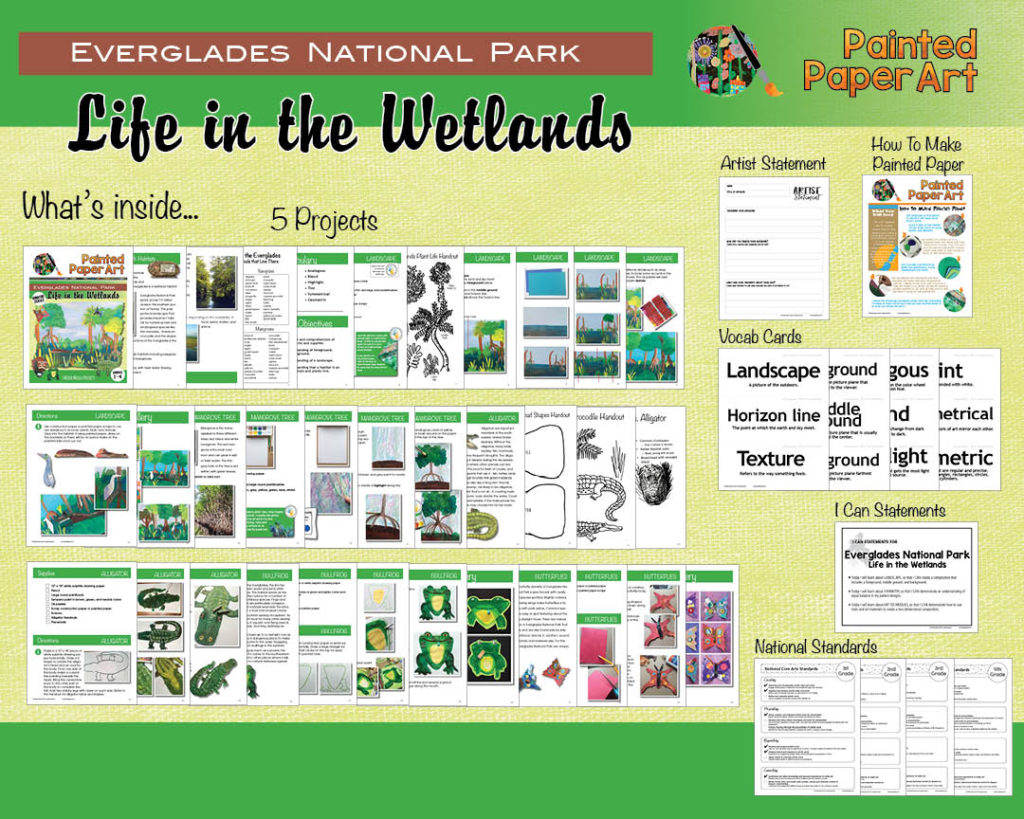 Step by step full-color photo tutorials for each lesson
Background information on Everglades and lesson subject matter
Vocabulary words and learning objectives
Supplies needed for each project
Reproducible Handouts
Reproducible Artist Statement
National Core Art Standards checklist
I Can statements
Vocab cards
How To Make Painted Paper
Keep on Creating and Exploring!