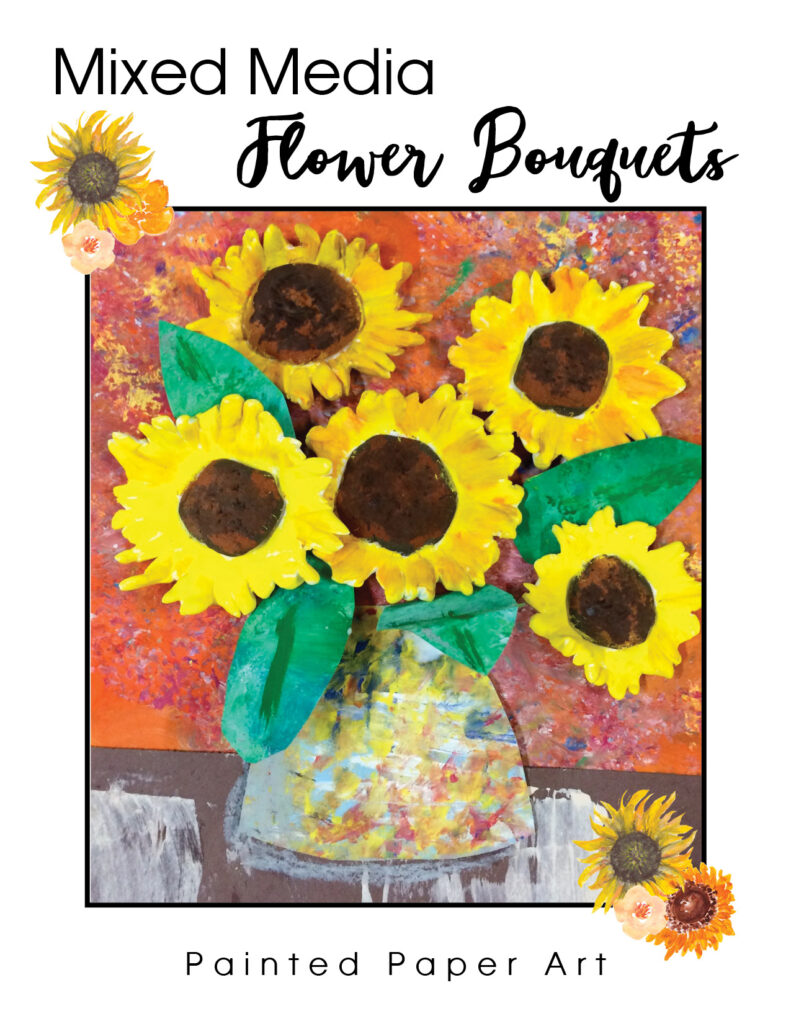 My students love working with different mediums, but when you put them together you get a fun, adorable project such as these flower bouquets.
What you will need:
Air dry clay
Tempera Paint
Paint Brushes- small round
Cardboard
Painted Paper
Glue
Scissors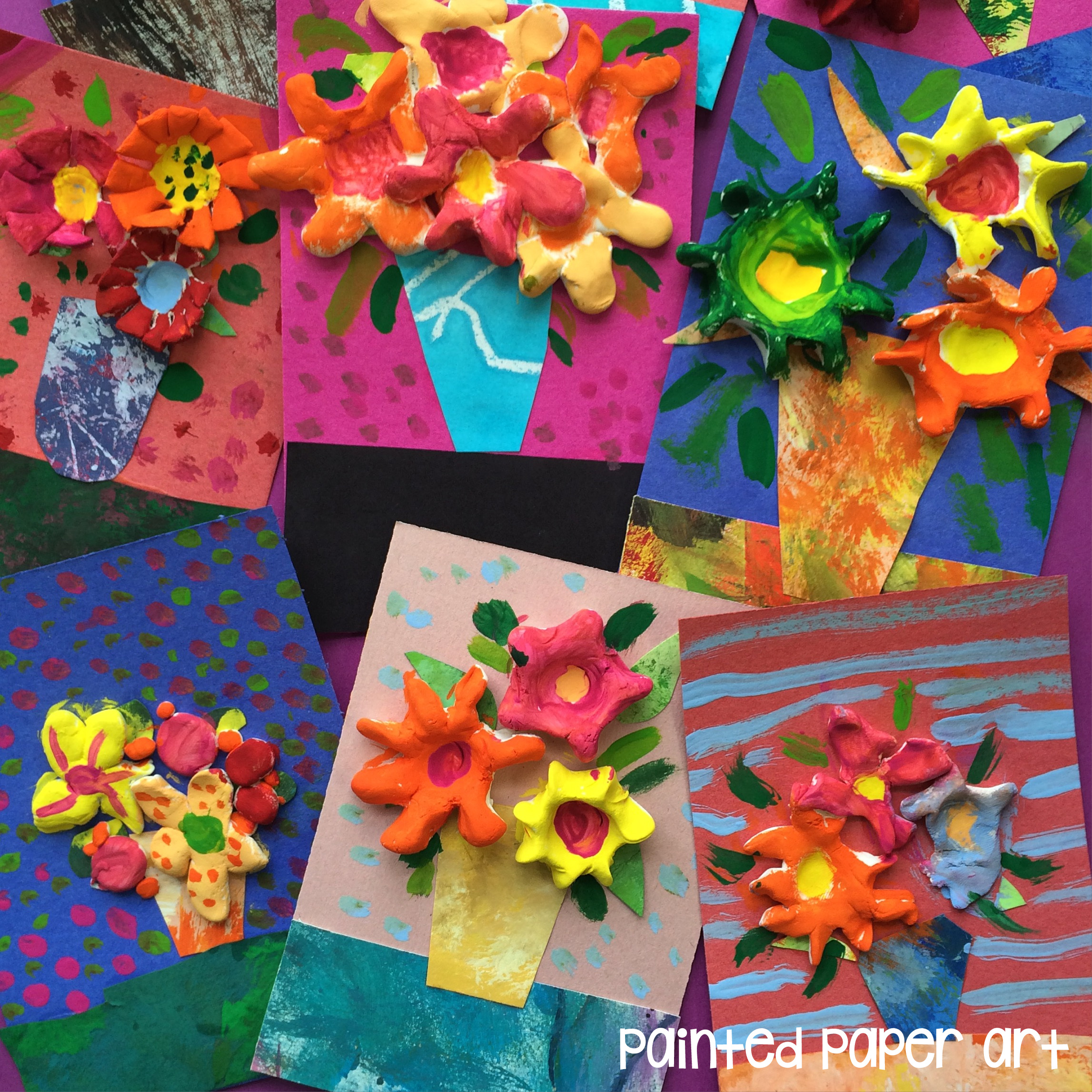 Gallery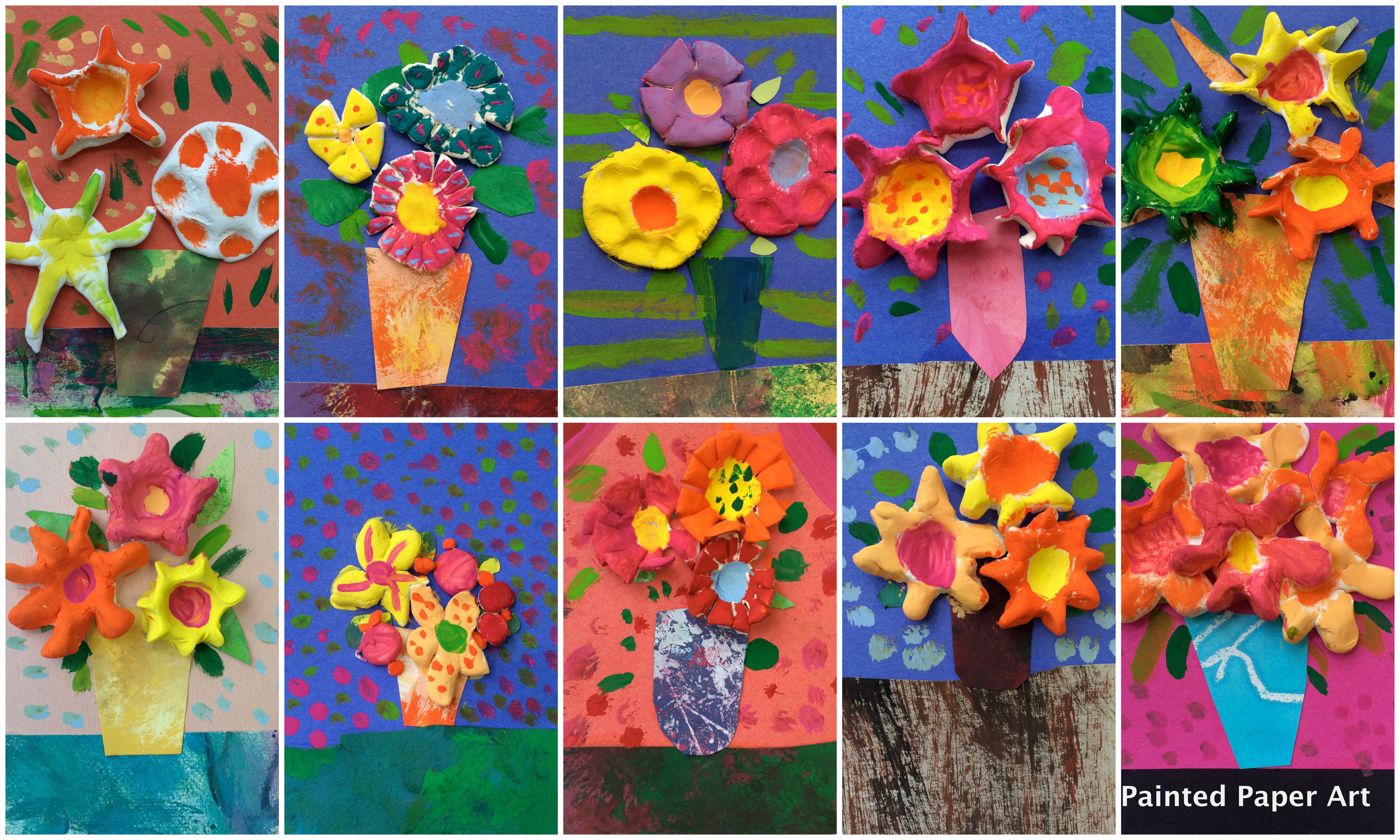 Here is a fun video that demonstrates the process of creating these delightful bouquets.
Enjoy and keep on creating!