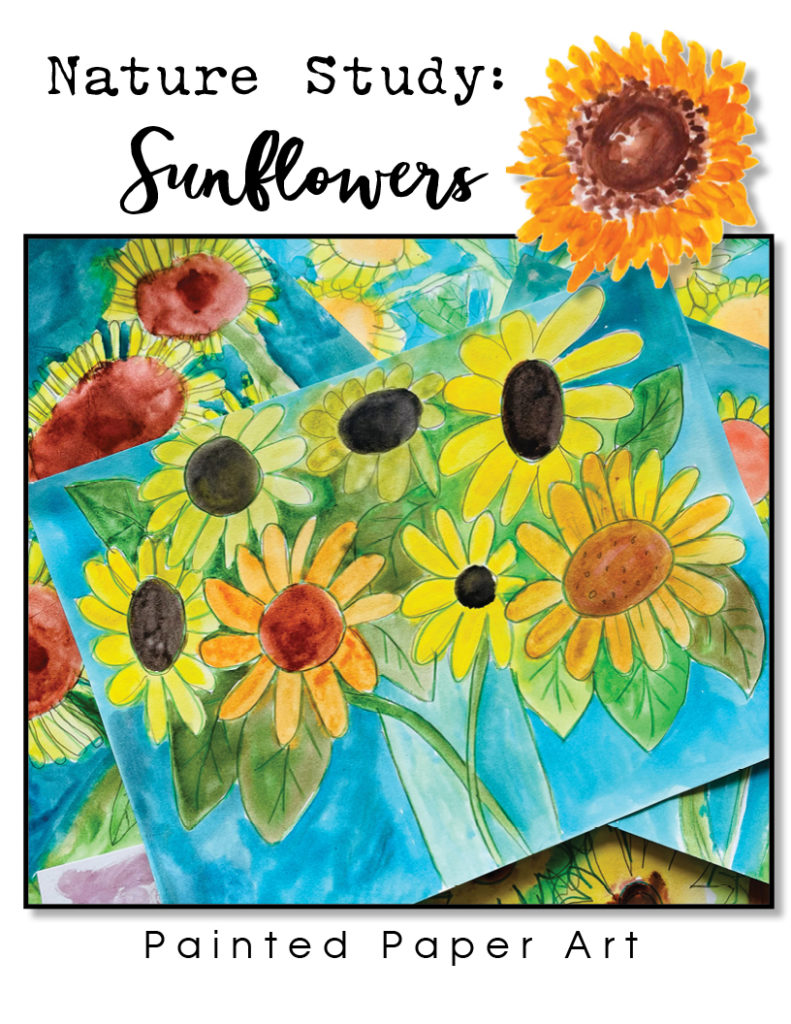 Inspiration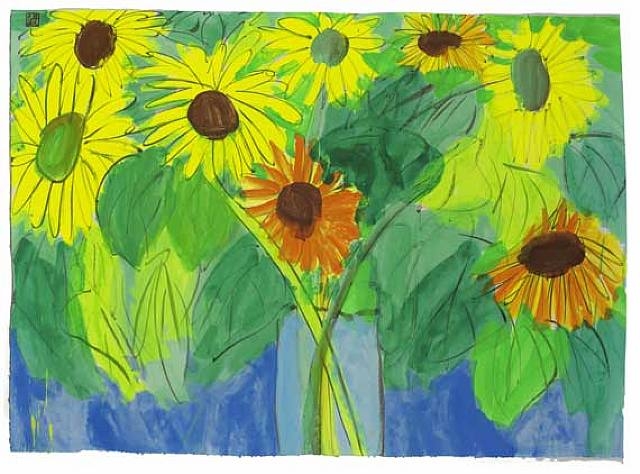 Orange and Yellow Sunflowers by Walasse Ting
Walasse Ting was an American-Chinese artist known for his fluorescent colored paintings of cats and flowers. Born Ding Xiongquan on October 13, 1929 in Wuxi, China, though largely self-taught, Ting briefly attended the Art Academy in Shanghai. Later in the 1950s, Ting moved to New York where immersed himself in the art scene, befriending and focused on Abstract Expressionism.
During this period, he incorporated the bold strokes of traditional Chinese calligraphy into his art. He received many awards and was awarded the Guggenheim Fellowship in 1970. He died on May 17, 2010 in New York, NY at the age of 80. 
Supplies Needed:
• Pencil
• Watercolor Paper
• Watercolor Paints
• Color Pencils
Directions:
Drawing Details
Draw with a pencil, 5- 7 circles at the top of your watercolor paper (positioned horizontal). Add petals and leaves. Simple petals can be created by using the letter "U" or "V" connected to the center circles. Next add stems and two straight lines to represent the vase.
2. Trace over all lines with one color of colored pencil.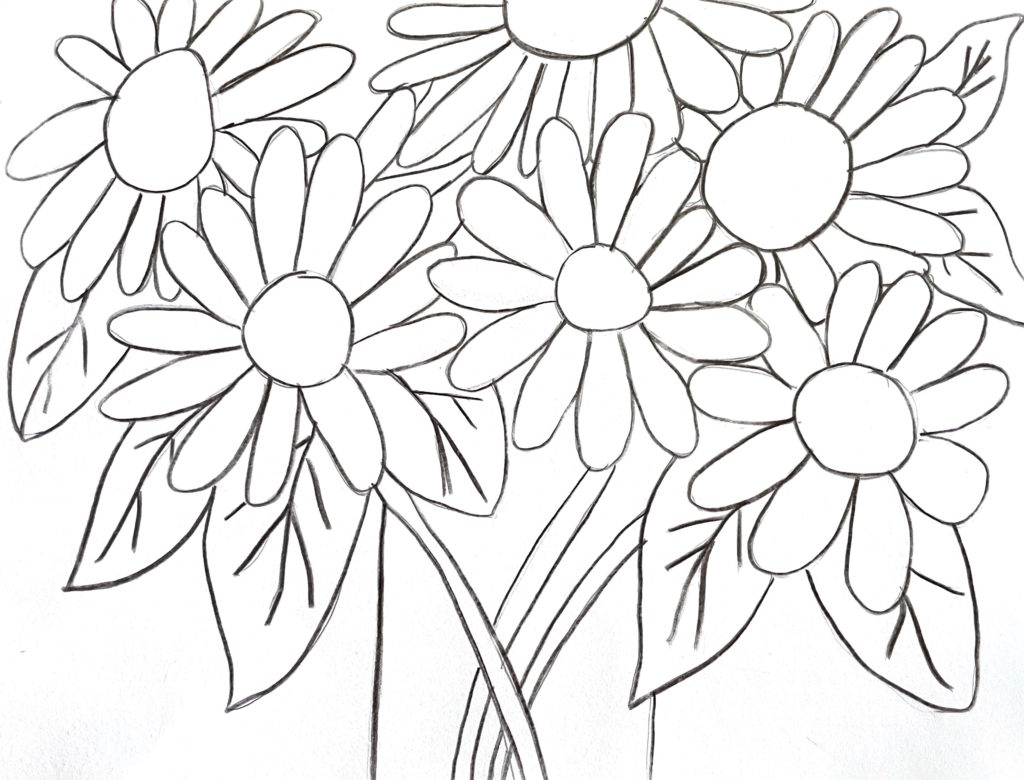 Painting Flowers
3. Paint the petals of the flowers first, next paint the leaves, stems and centers of flowers.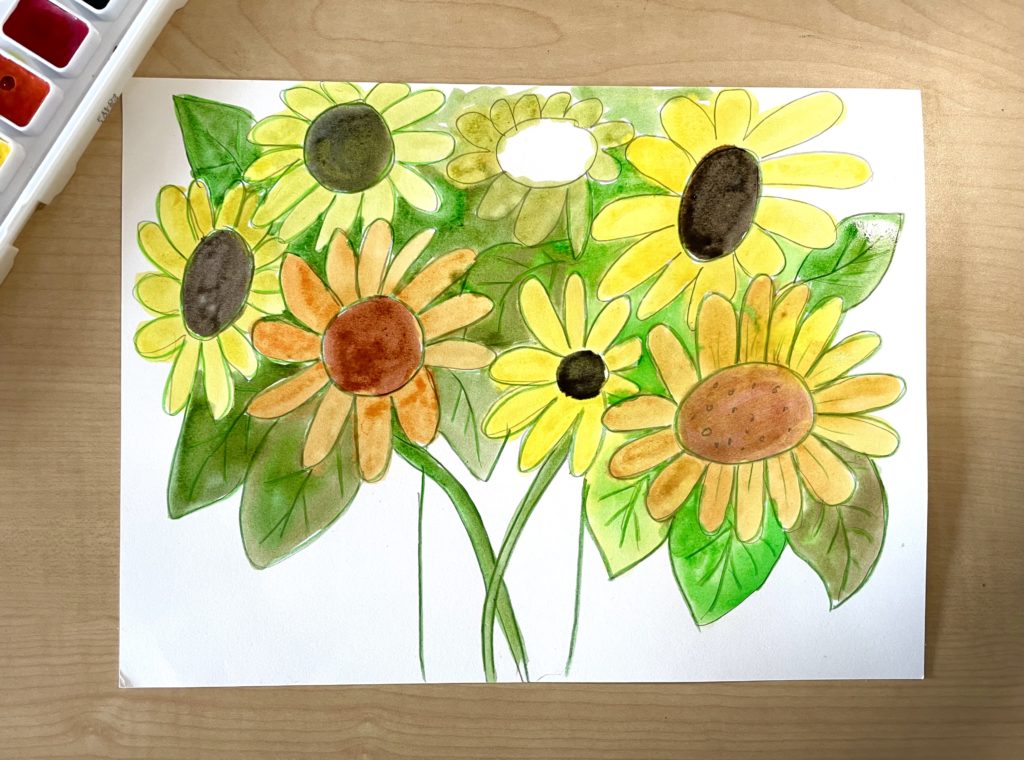 Adding Background Color
4. Choose ONE COLOR and paint the entire background with watercolor paints.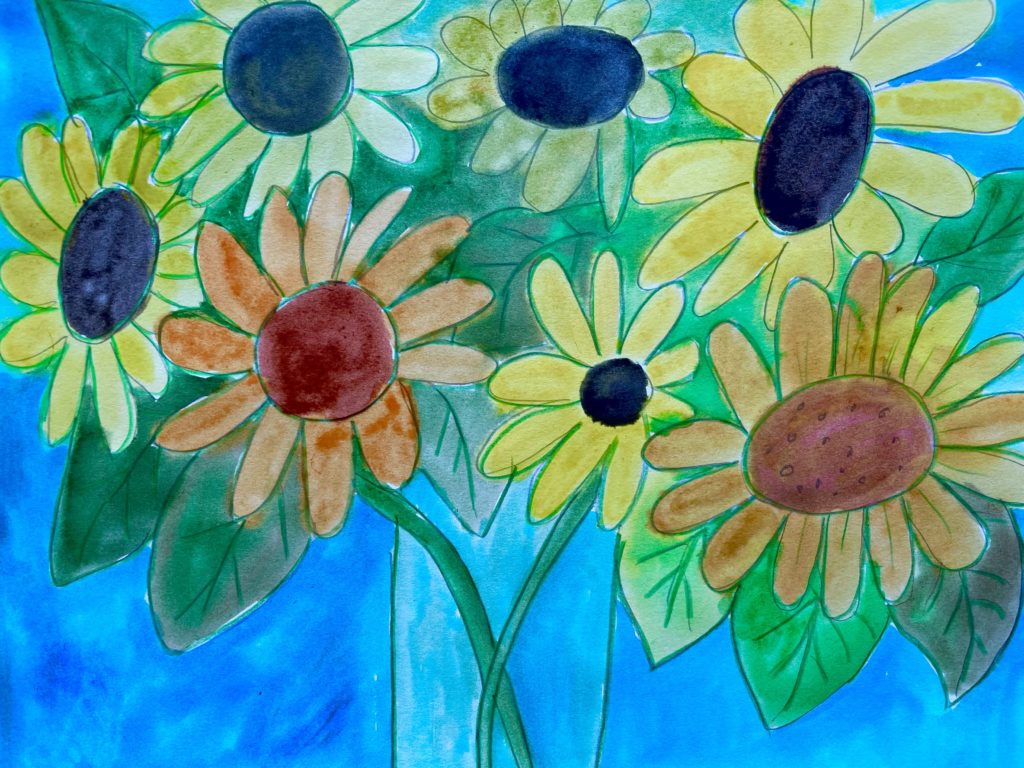 Gallery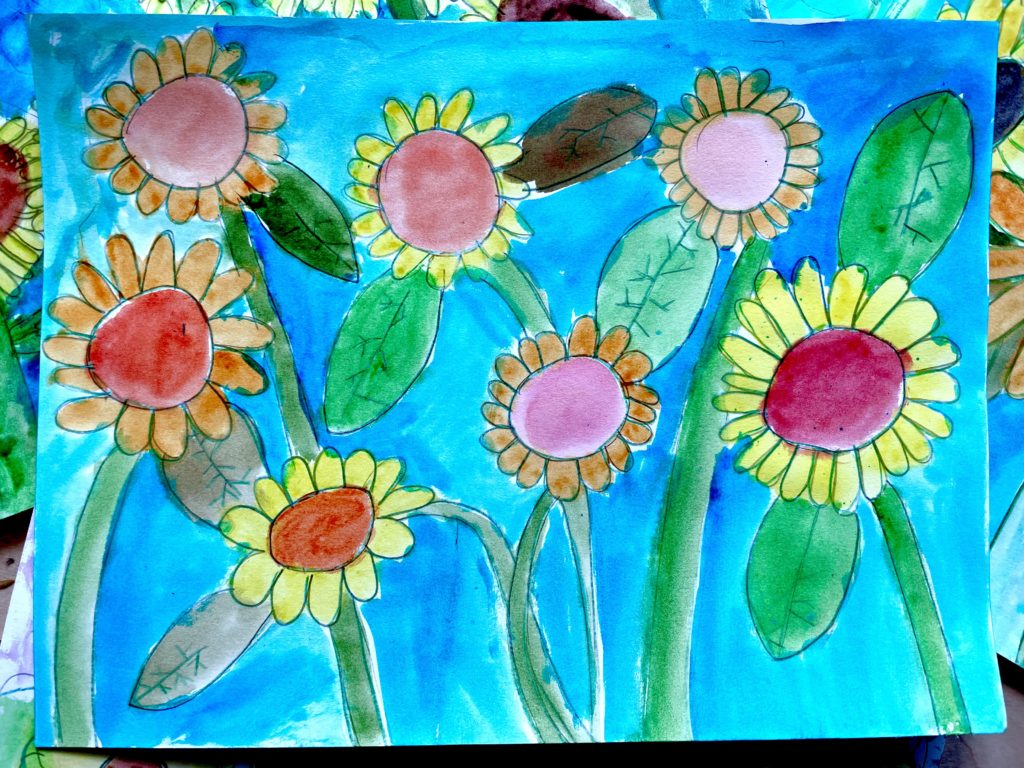 Keep on following the sun!