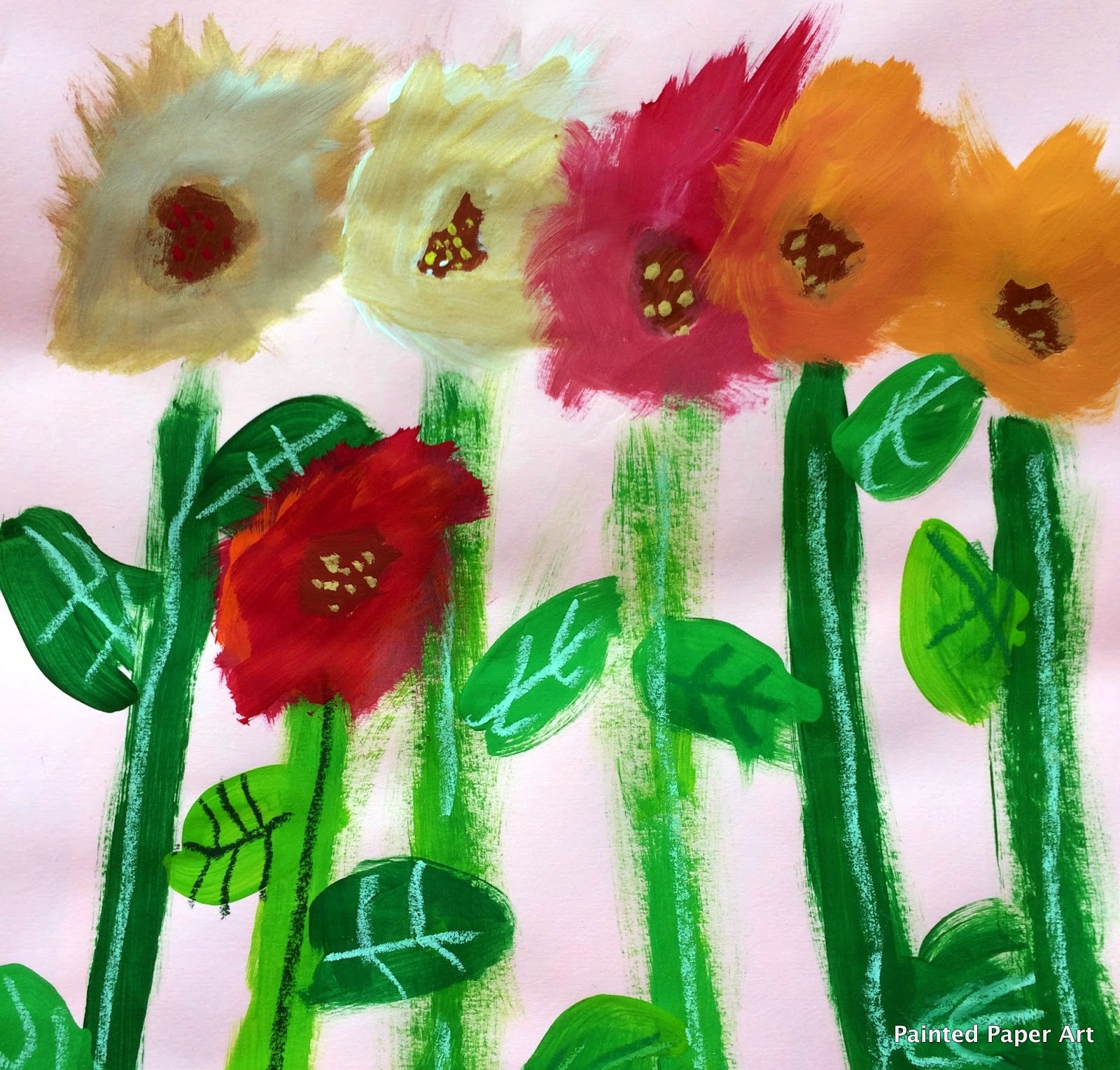 Monet's Garden Flowers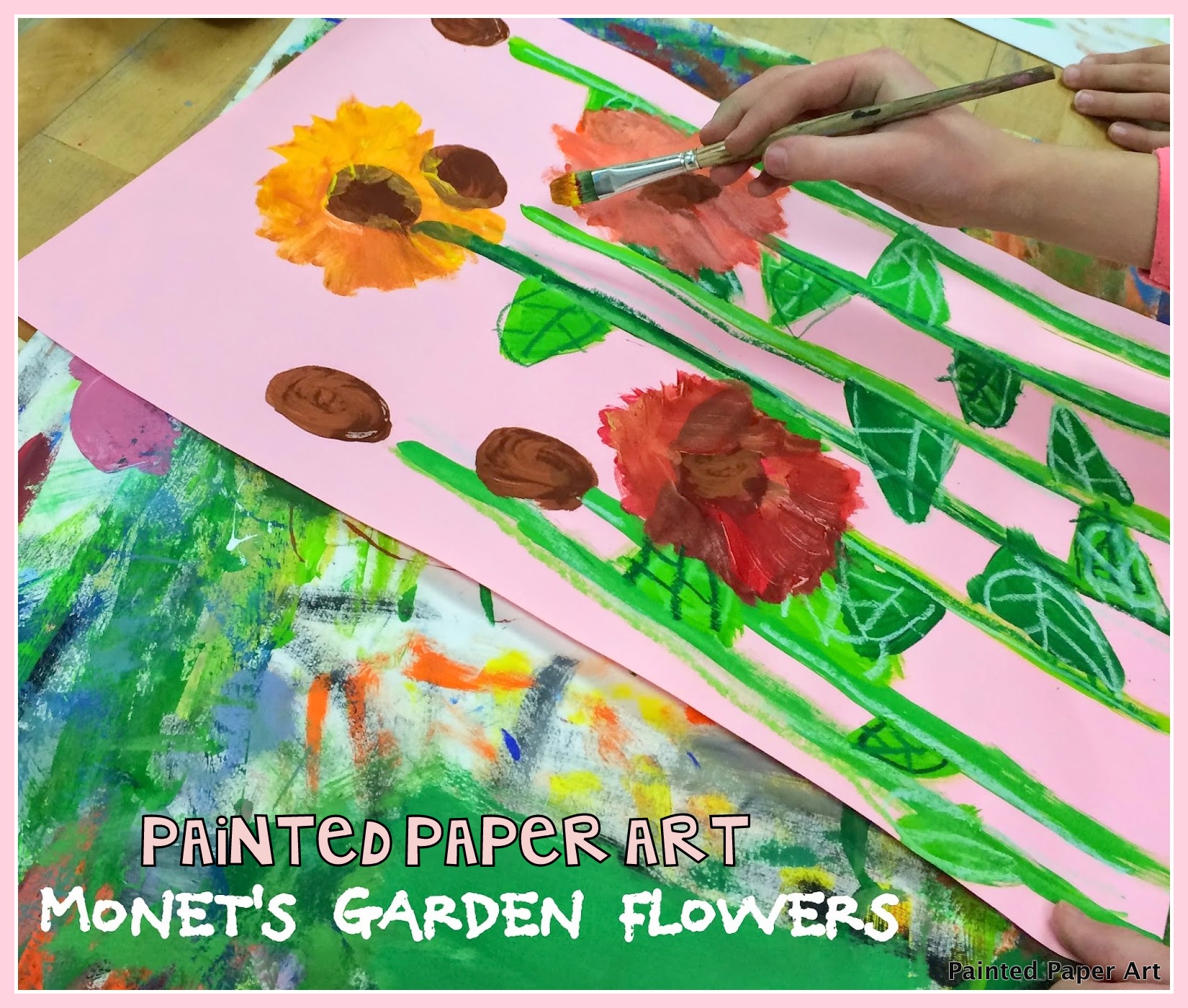 Hey, if you're like me you're itching to get out and work in the garden. During the summer my art palette is my garden. I love working with beautiful flowers that display the same bright colors commonly found in the tempera paint in my classroom.

Here is a quick and fun project that your students will love doing:
Monet's Garden Flowers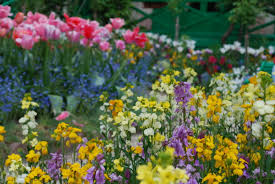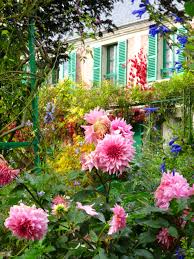 It is so important when incorporating Art history that you research the artist's life and of course what inspired them to create their personal art. Our whole school is exploring the world of Claude Monet and his artwork. We examined the beautiful gardens on his property and some of his favorite flowers. My students were asked to create their own favorite flowers. My 3rd grade students are always excited to create. Give them a paint brush and off they go. Here is what they created in just two lessons totaling 60 minutes.

They used various colors of tempera paint and background paper. I was surprised many wanted the pink paper. This is due to the fact that Monet's house was pink. I guess I have some purists in that classroom.  
Materials Needed:
12″ x 18″ construction paper ~ pink, burgundy, etc.
tempera paint ~ Various shades of green, yellow, orange, red, white, brown
flat 1/2″ brushes, painting placemats to protect tables
oil pastels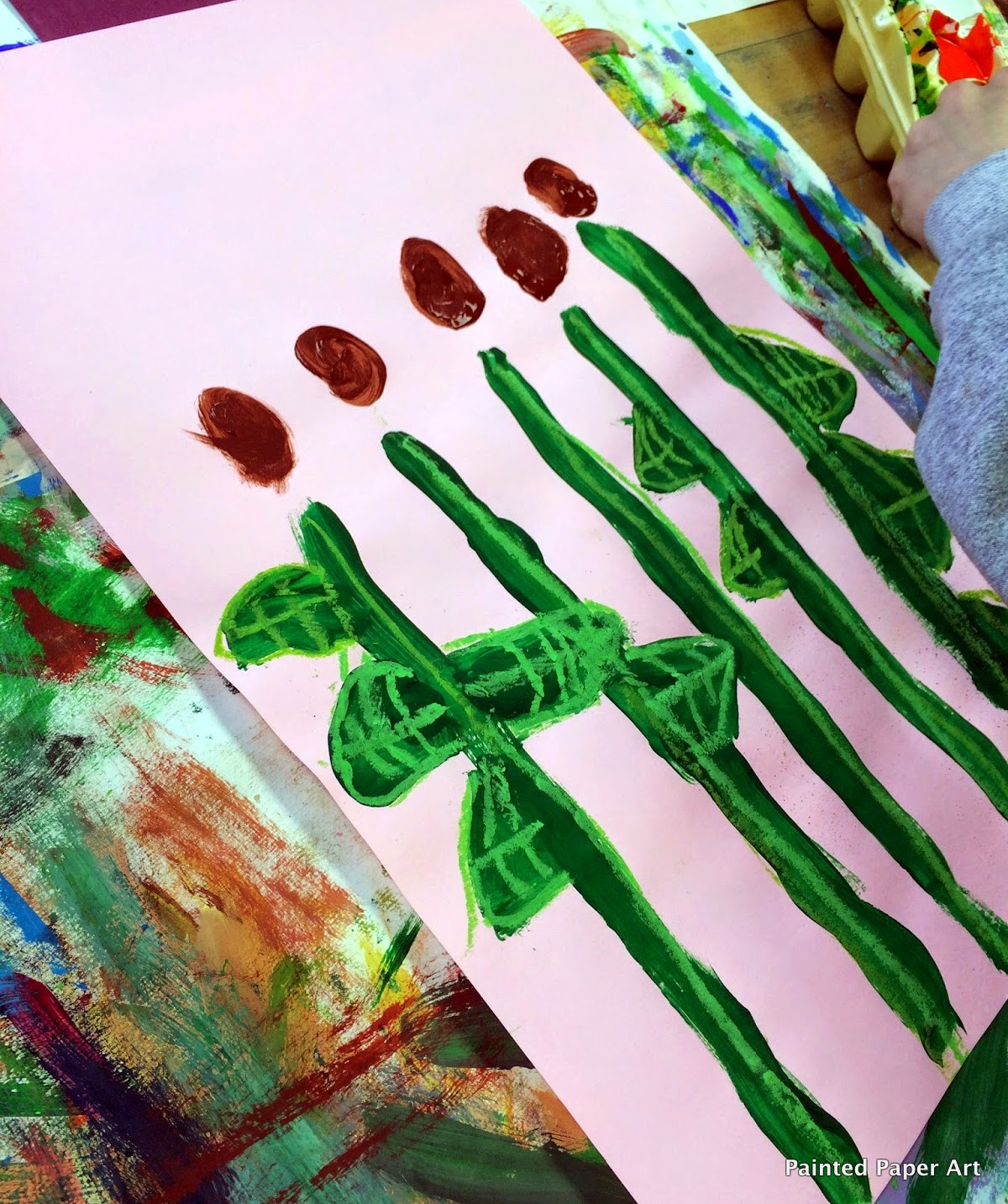 Step One:
Students first painted the stems because stems are the first you see after a seed has been planted.
Various shades of green tempera paint were available for this step. 
Let Dry.
Step Two
During the next class, students had various colors of oil pastels to use to add details to their stems.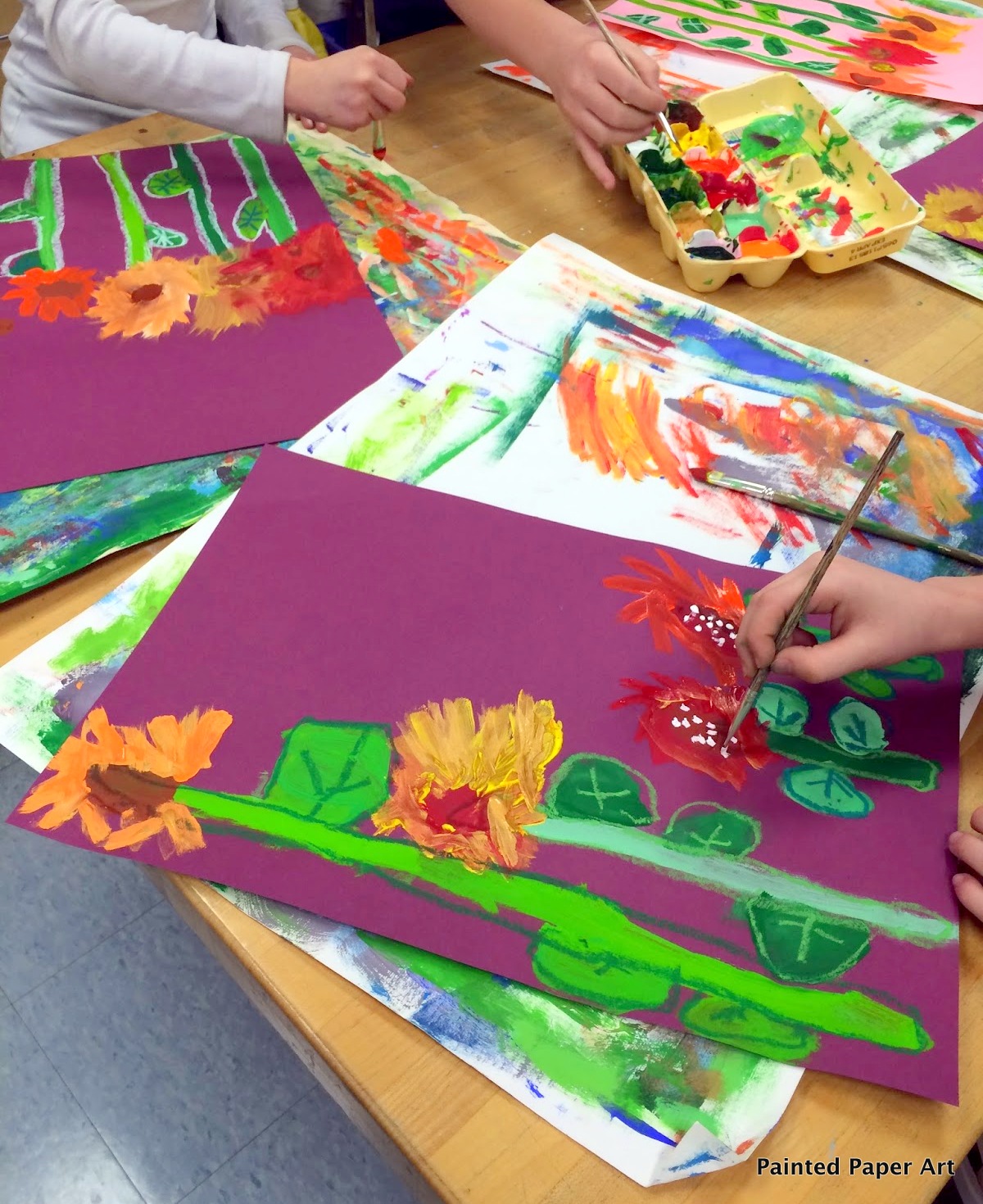 Next, students painted the centers of their flowers. While the centers were still wet they added brushstrokes to create petals. So many students love mixing the tempera paints on their paper. I encourage this because it makes their projects unique.  

Students in the first grade are taught the proper use of paints and brushes. Because I take the time to instruct them when they are young, as they mature, they focus more on creating than the excitement of using the actual material. They know they have the freedom to use various colors and they respect the materials as well. Teaching about how choices affect the project is also important. I jokingly demonstrate that we don't want our creations to look like a color chart from the paint store. 

Let Dry.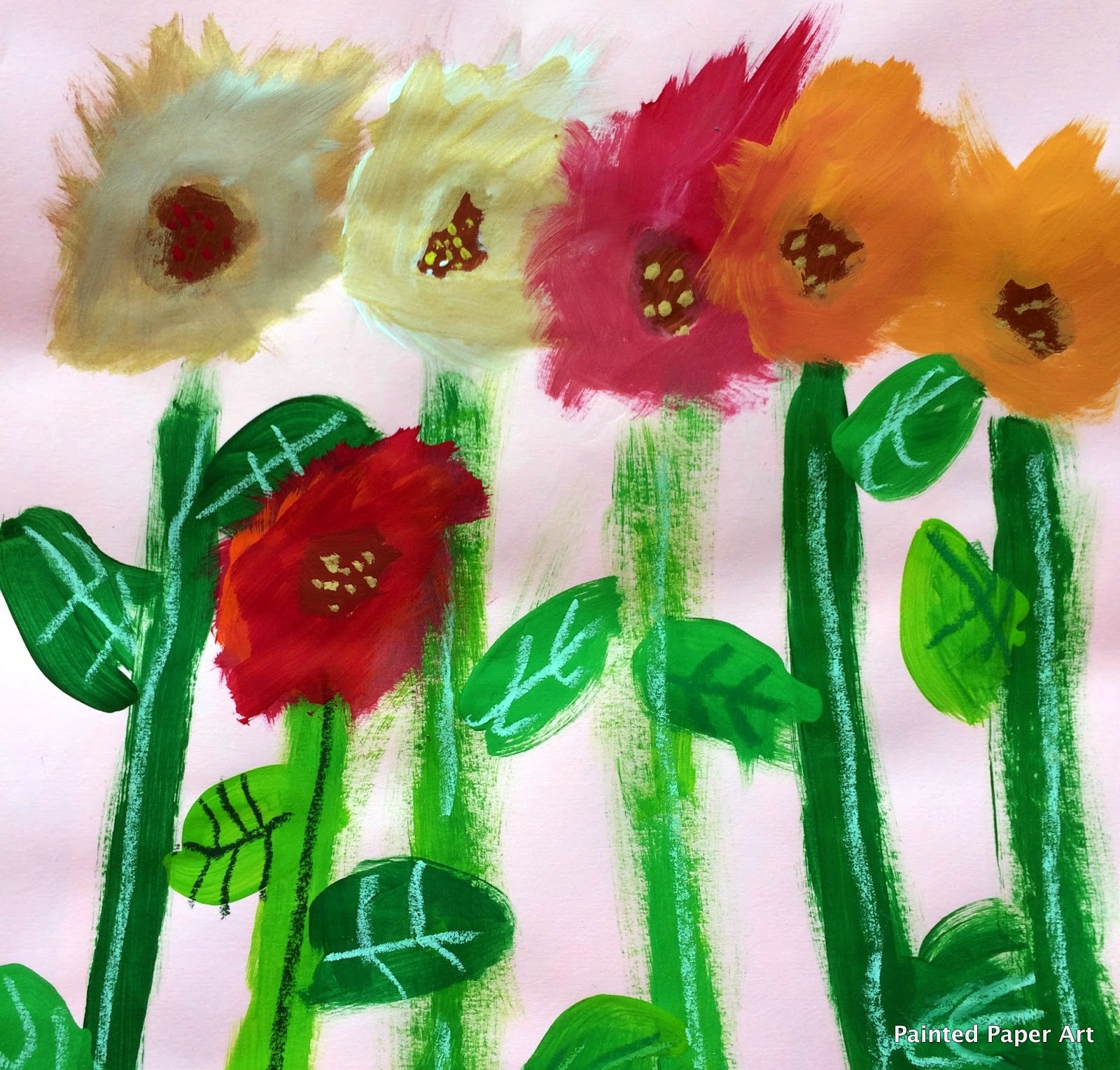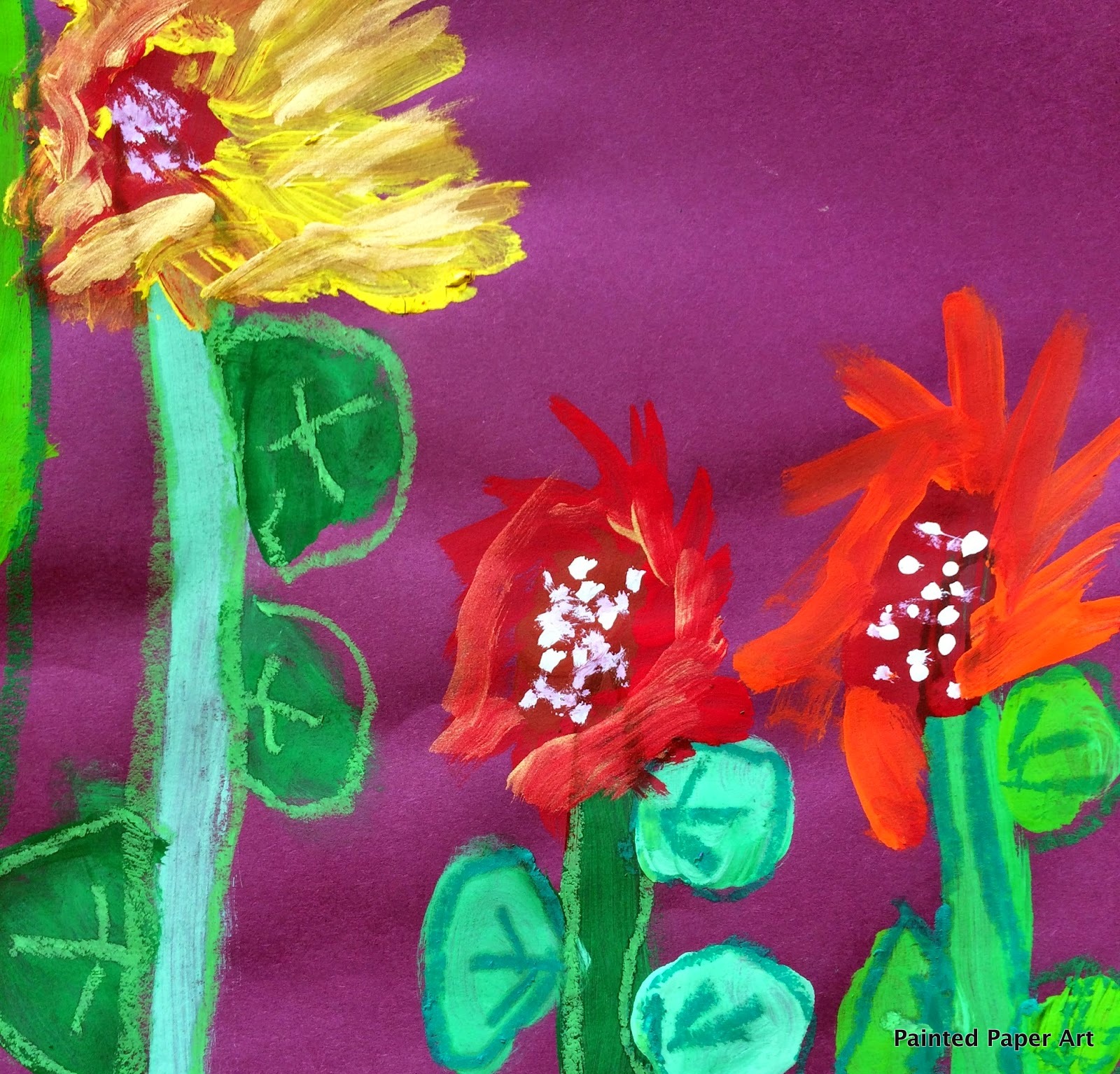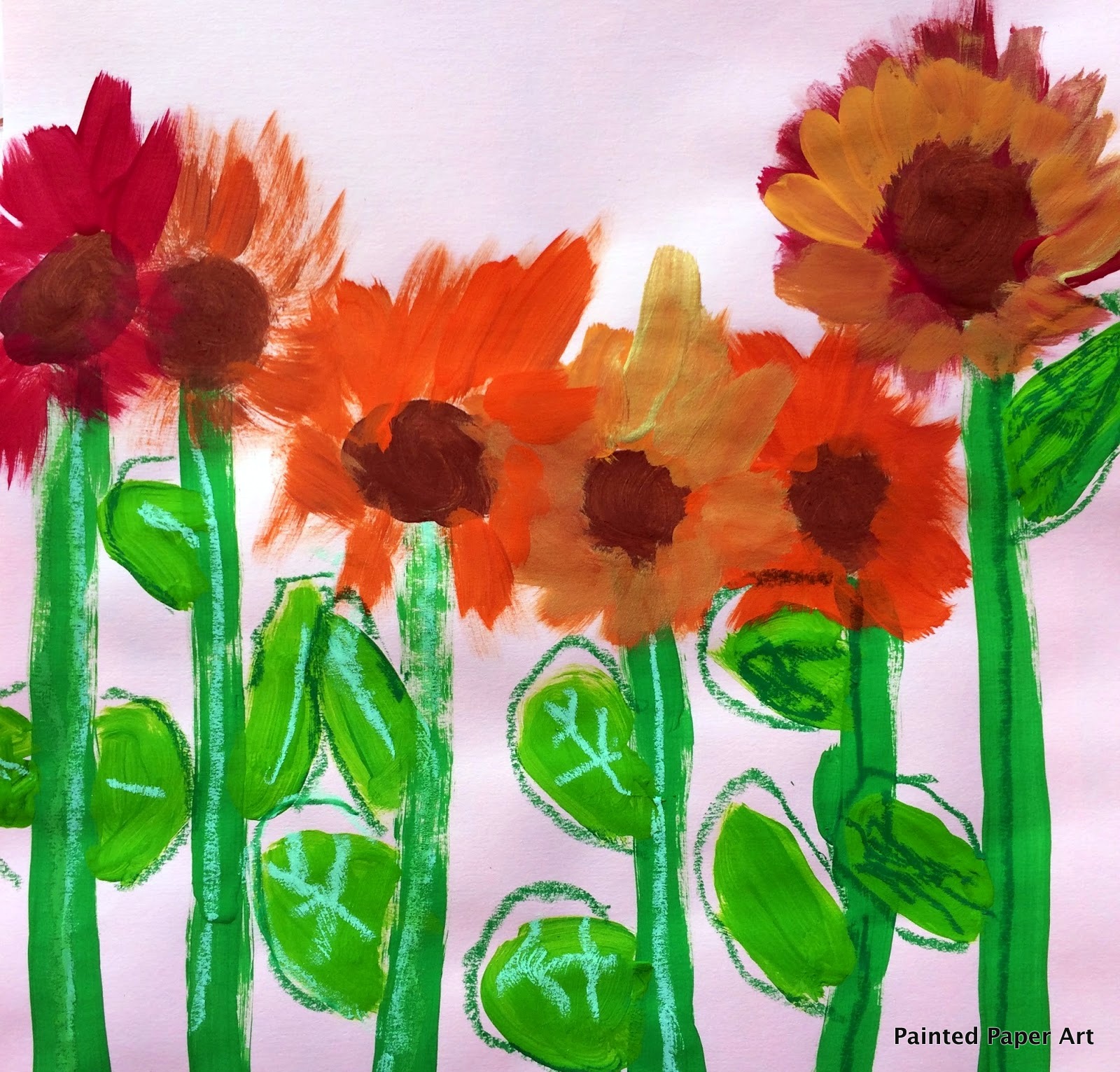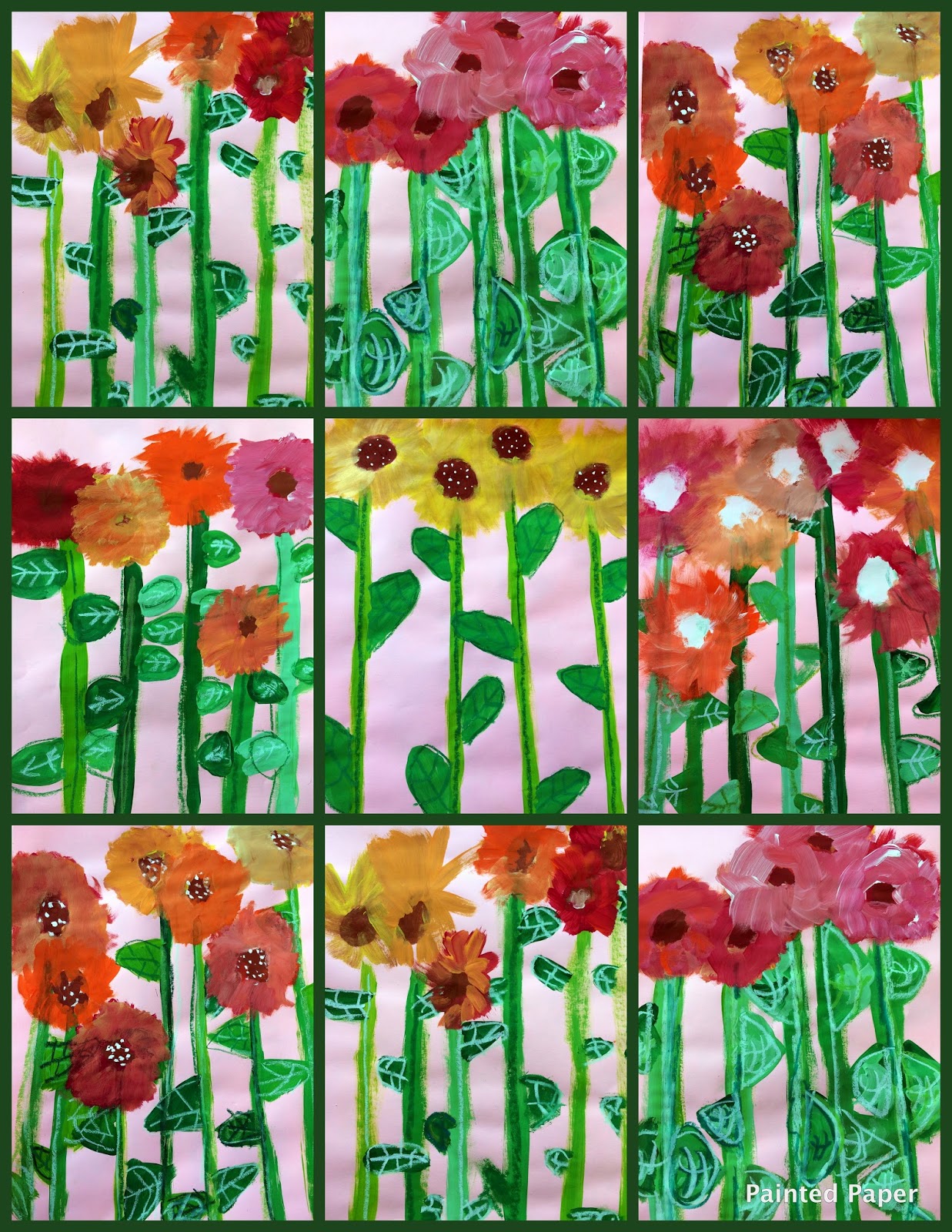 These were so fun, bright and cheerful. Just what Monet would have loved to view in his gardens.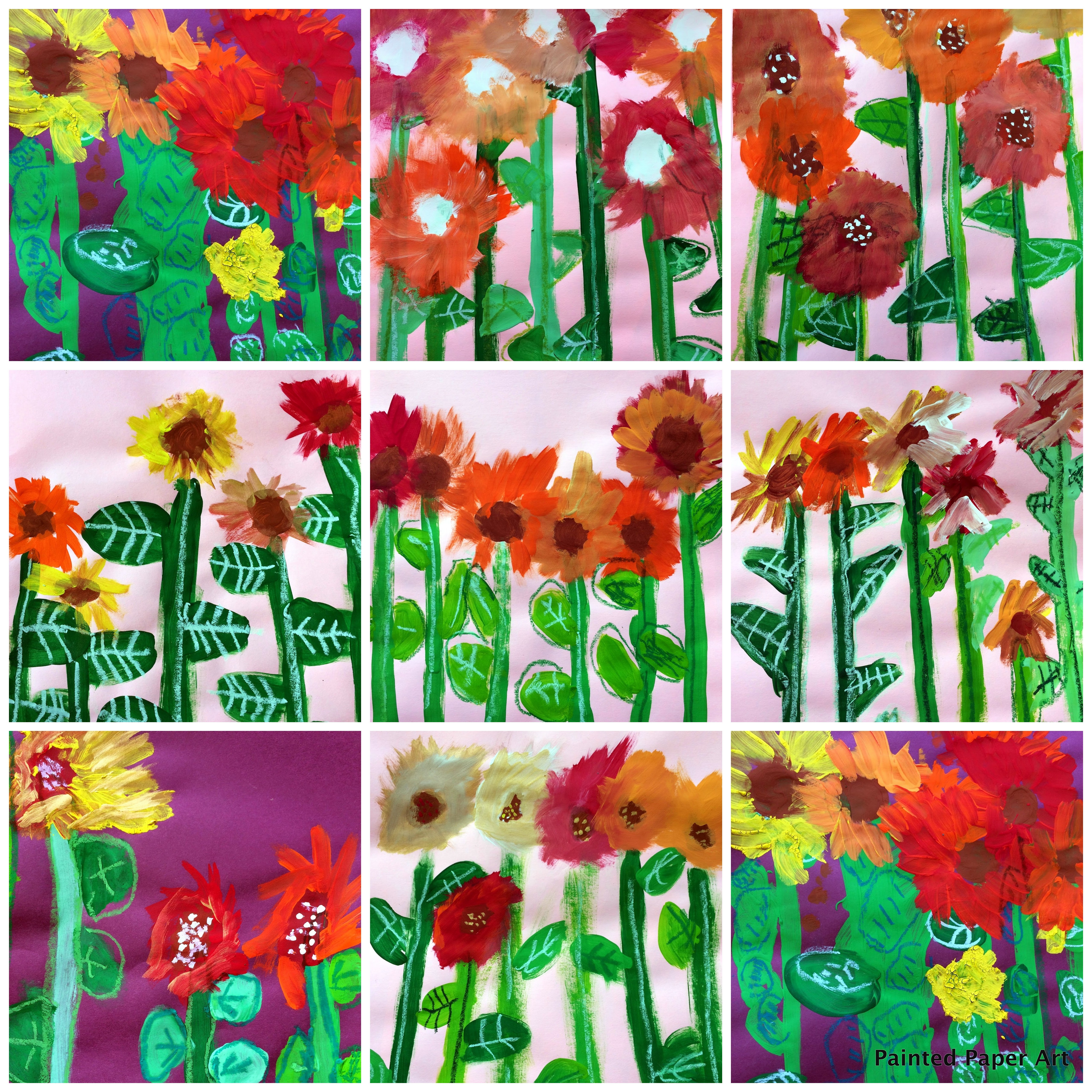 Happy Painting!
Laura