Crazy Hearts Club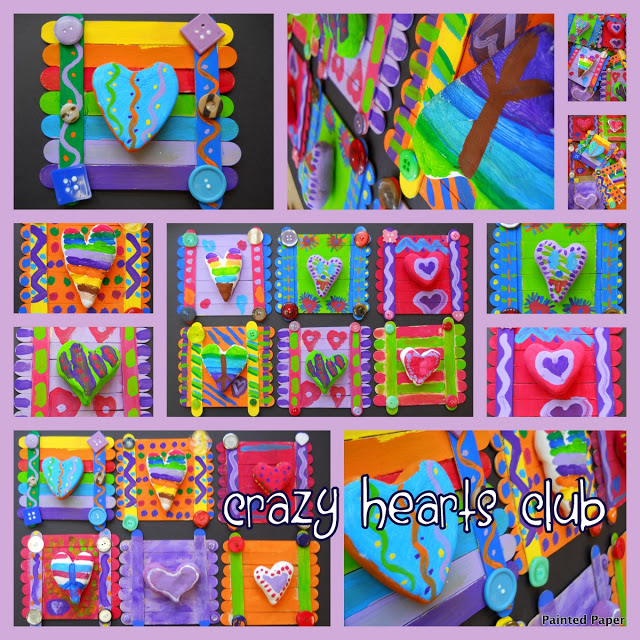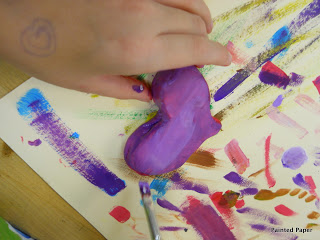 Art club students created these wild and crazy patterned hearts collages. We meet every other Wednesday morning before school. This group is comprised of 4th and 5th graders, boys and girls.
Sometimes I think it is a social club and I am their entertainment!
But, at the end of the class they always surprise me with such unique and fun projects!
 
We used model magic to create the hearts and glued craft sticks together.
We painted the sticks and let dry.
The next session we painted the hearts and added more patterns
and buttons to the background.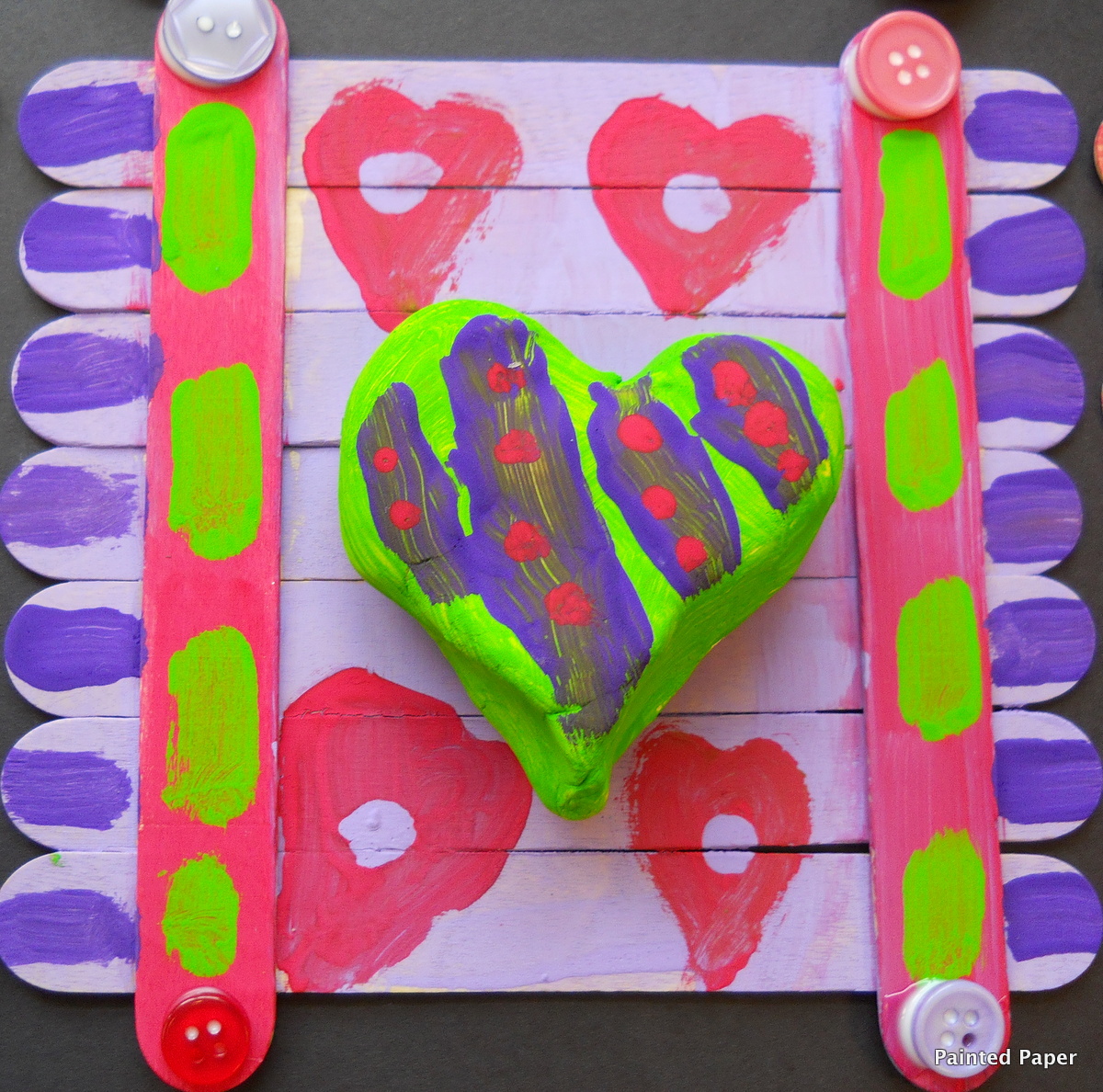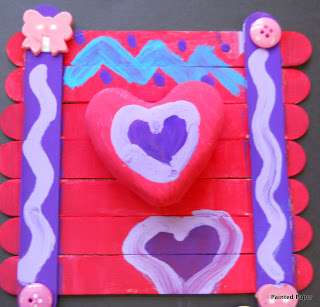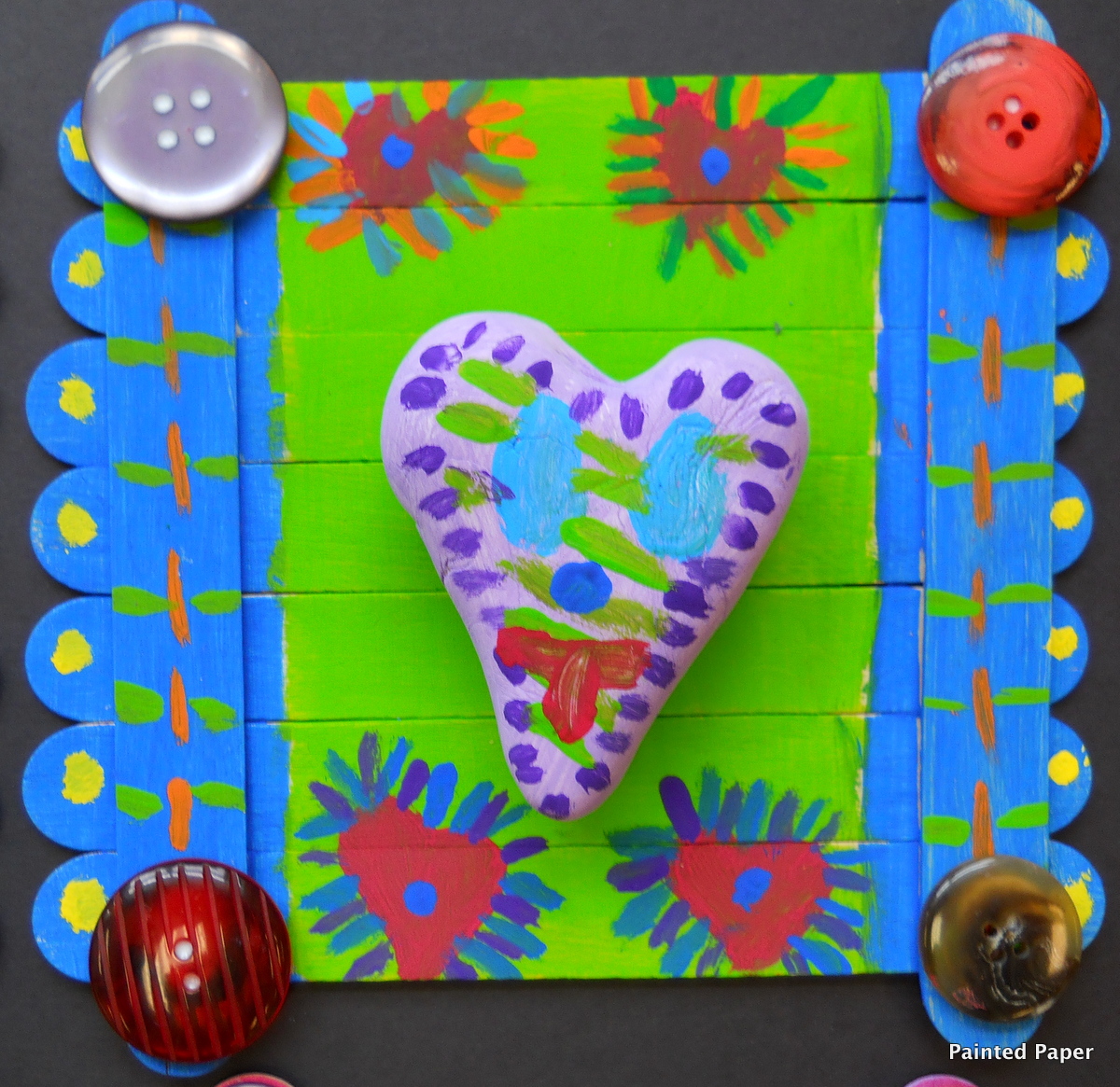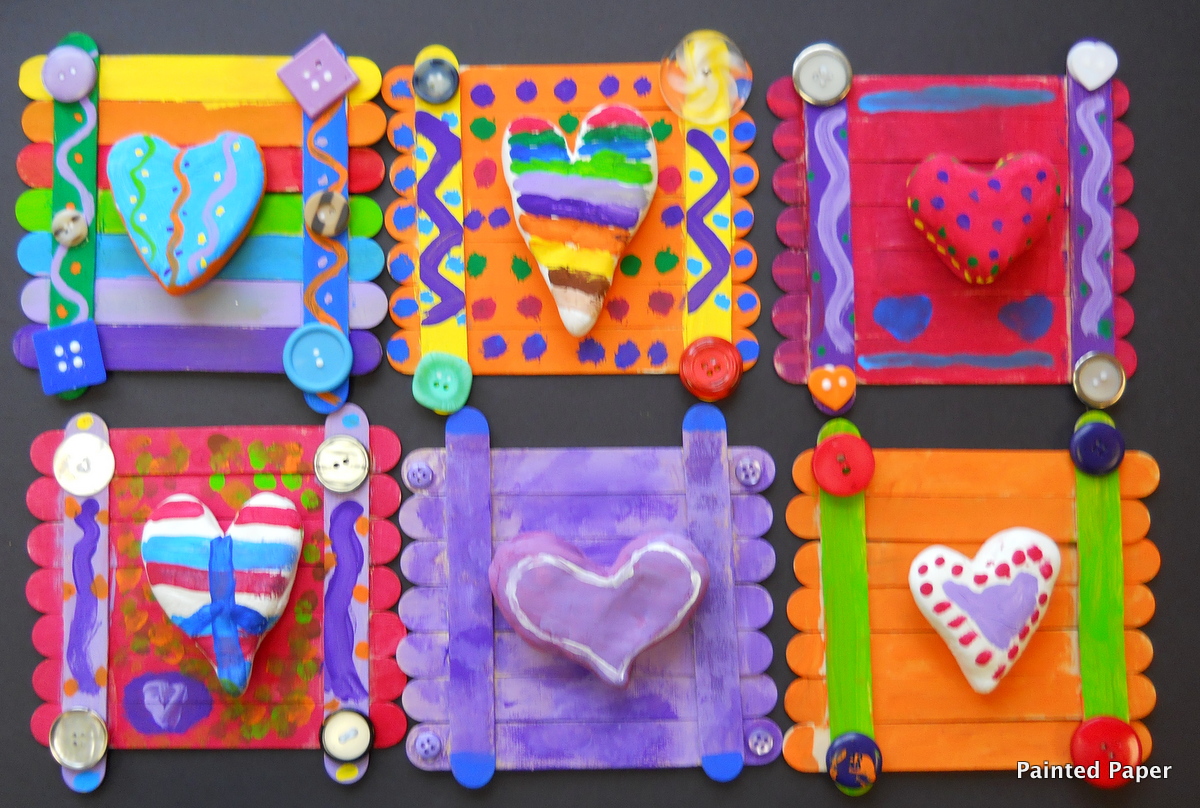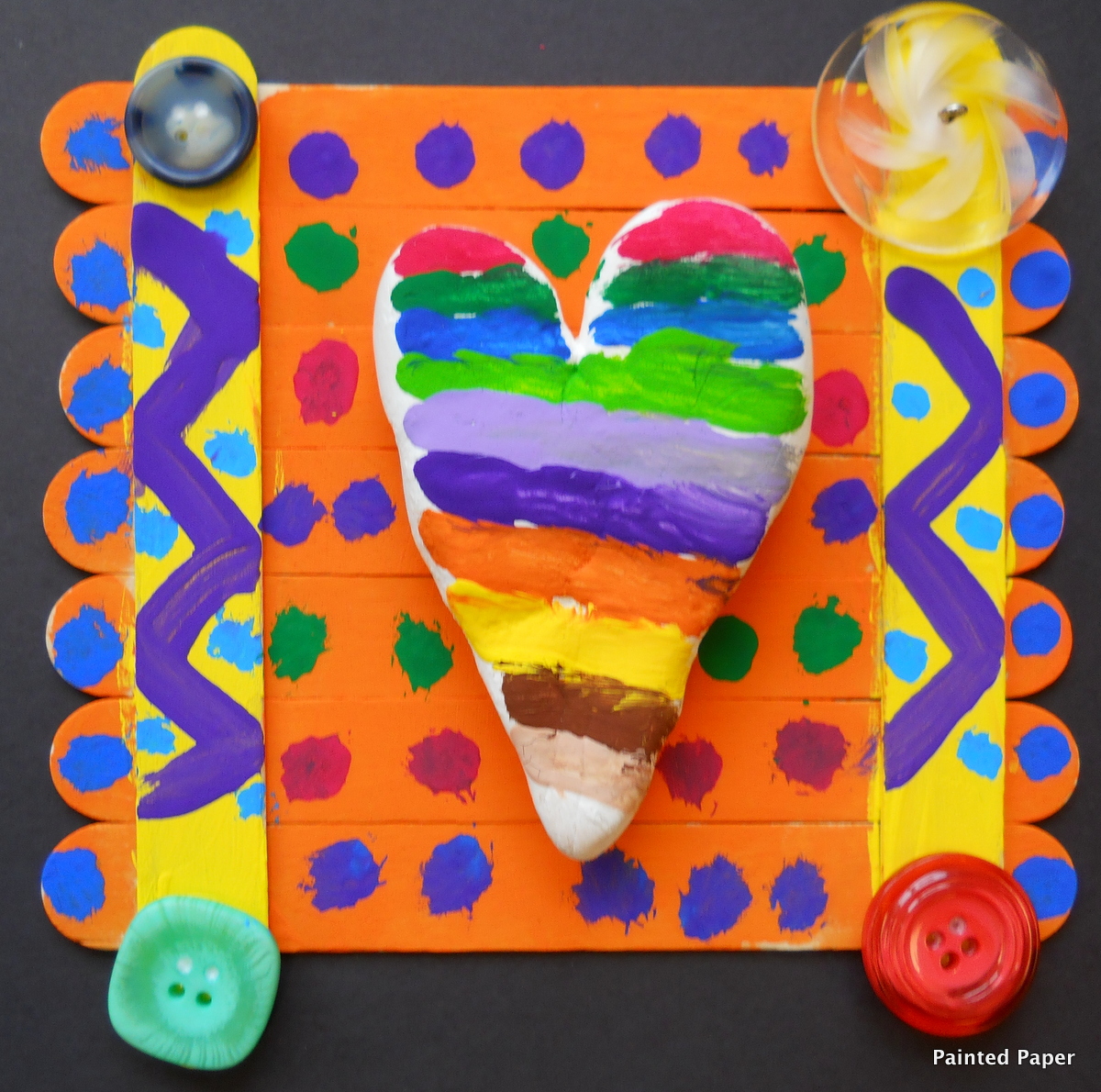 Materials Needed:
Craft Sticks
Glue
Model Magic
Tempera Paint
Buttons
Keep on Creating!
Laura