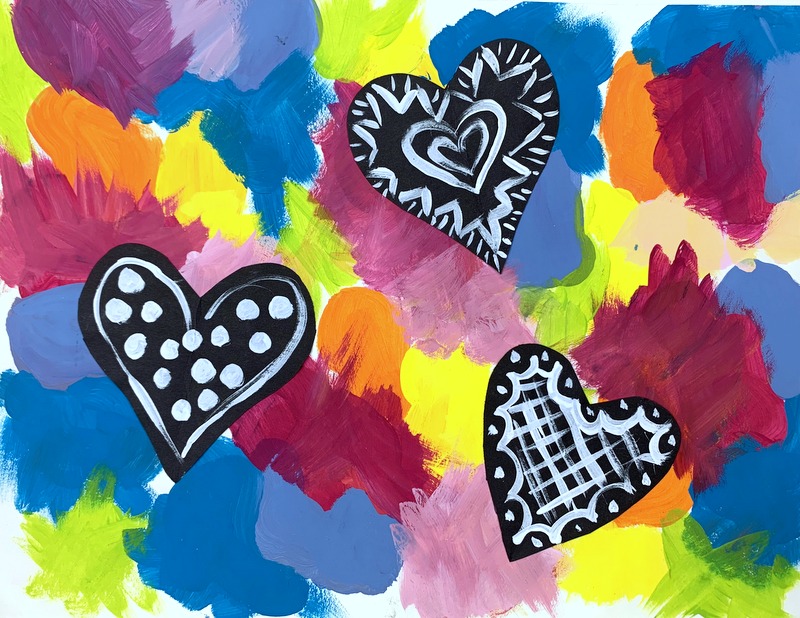 Splash of Love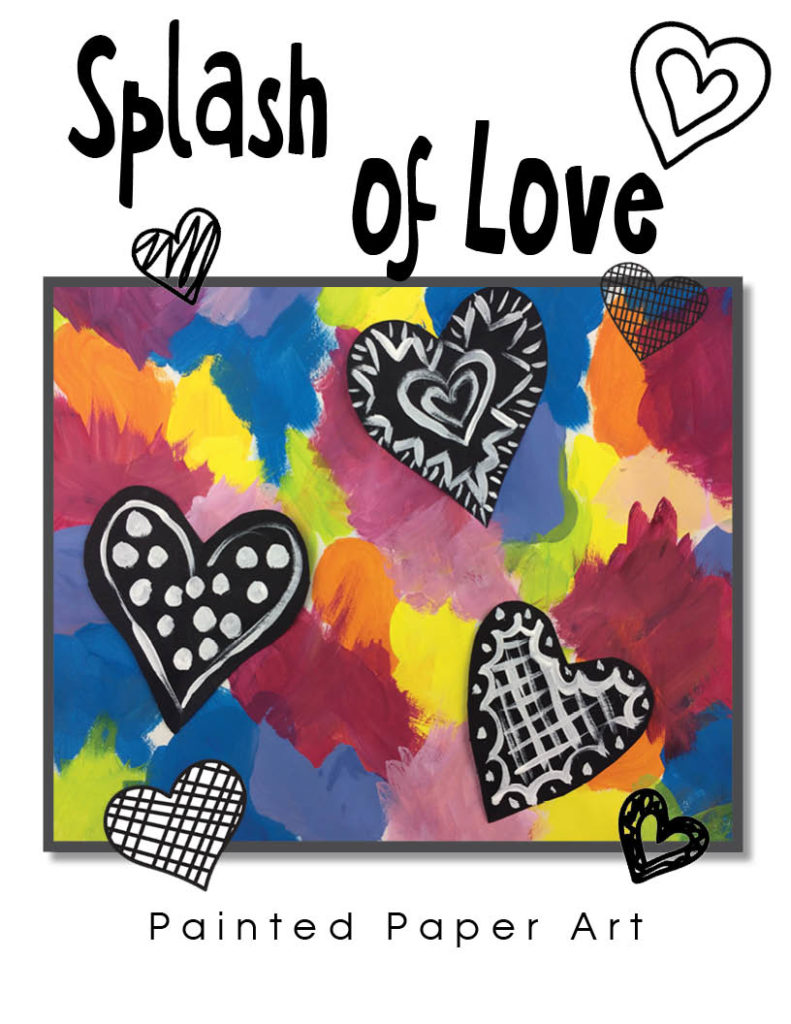 Supplies Needed:
White paper
Black construction paper
Scissors, Glue, Pencil
Tempera Paint (Various Colors plus White)
Paint Brush
Directions:
Step 1: Paint various splashes of color on white paper. Let Dry.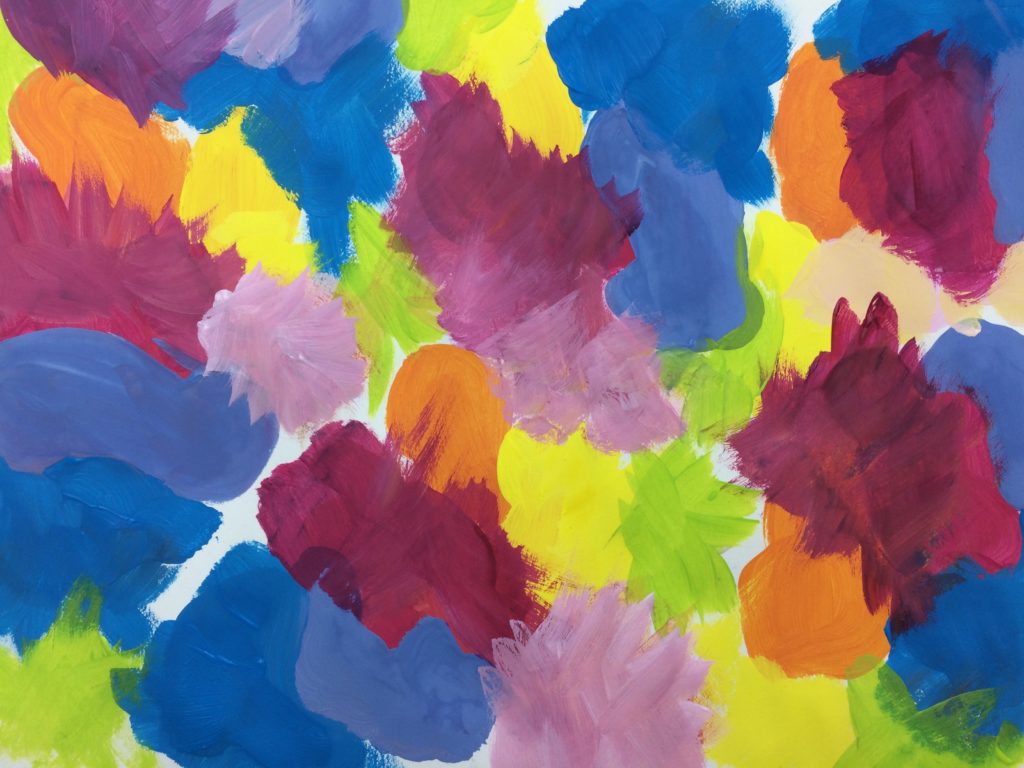 Step 2: Draw a half a heart on thCut symmetrical hearts out of black construction paper and glue down.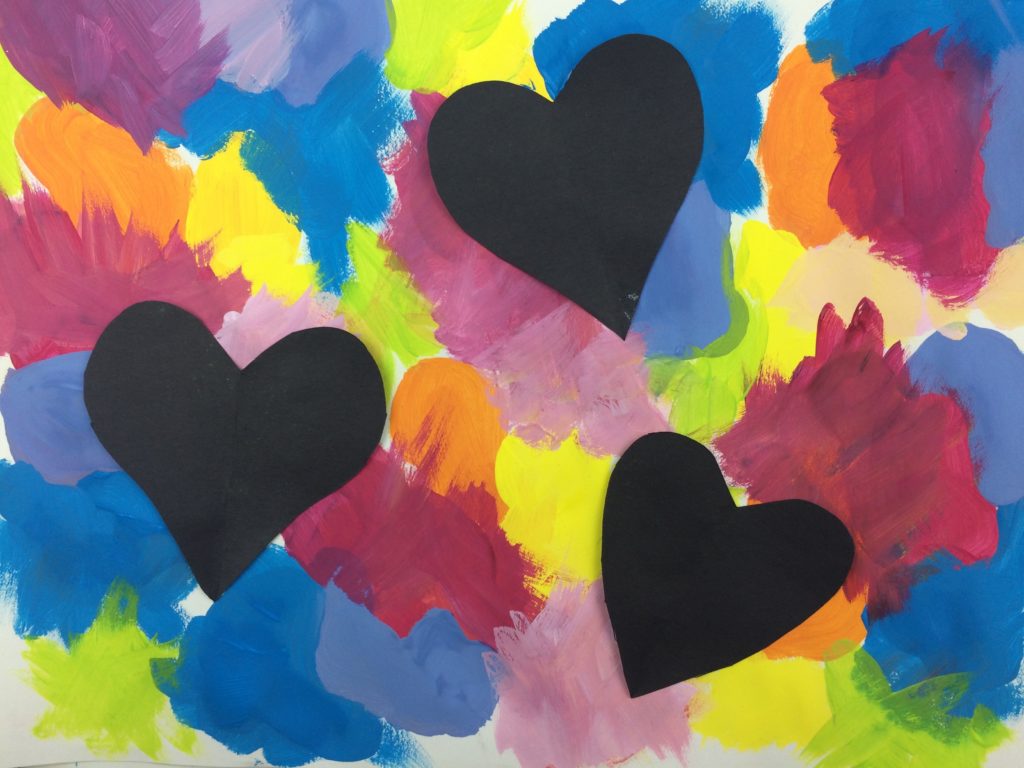 Step 3. With white tempera paint add fun patterns on black heart.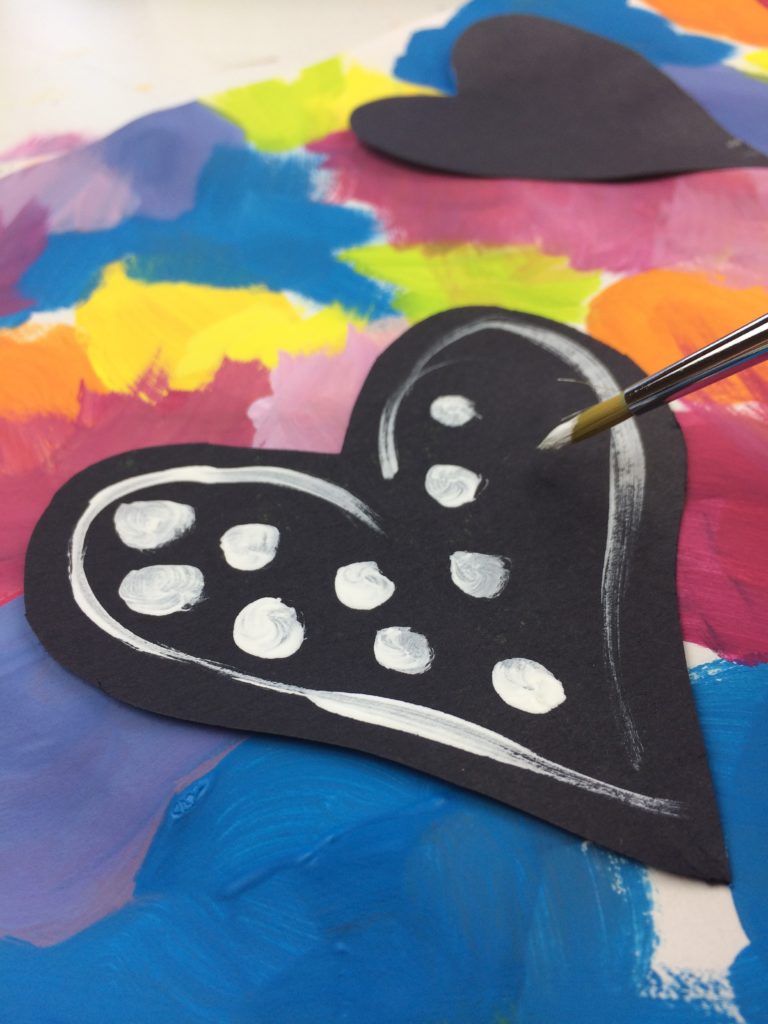 Use this free download for fun ideas!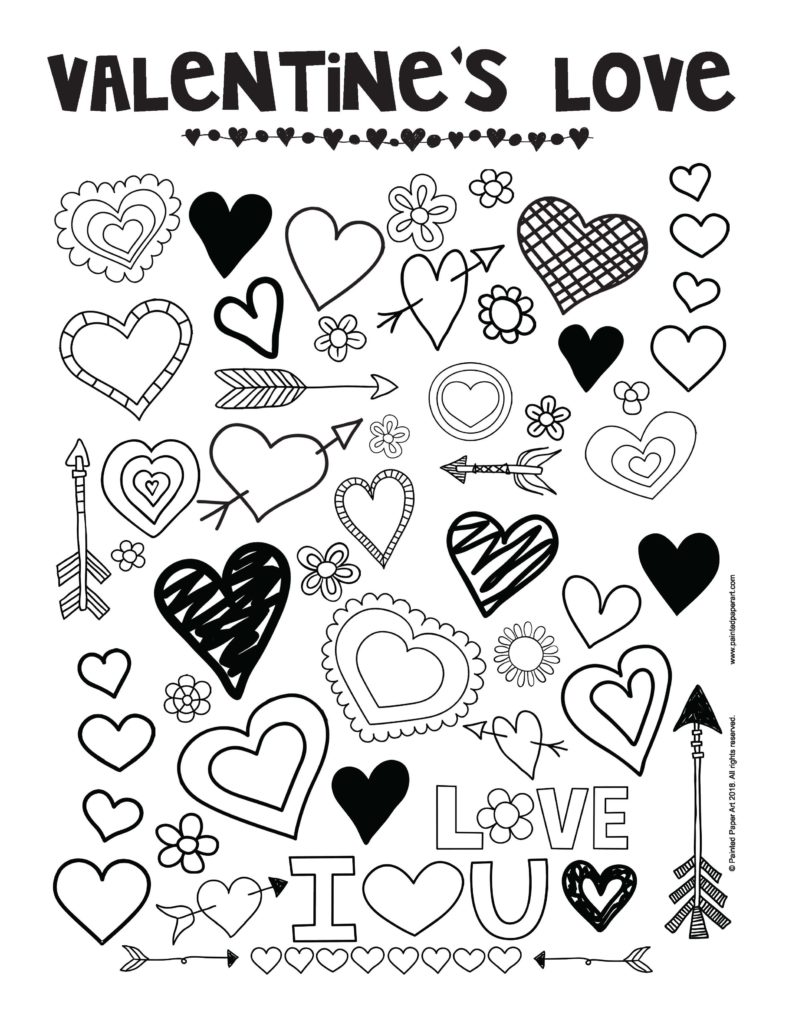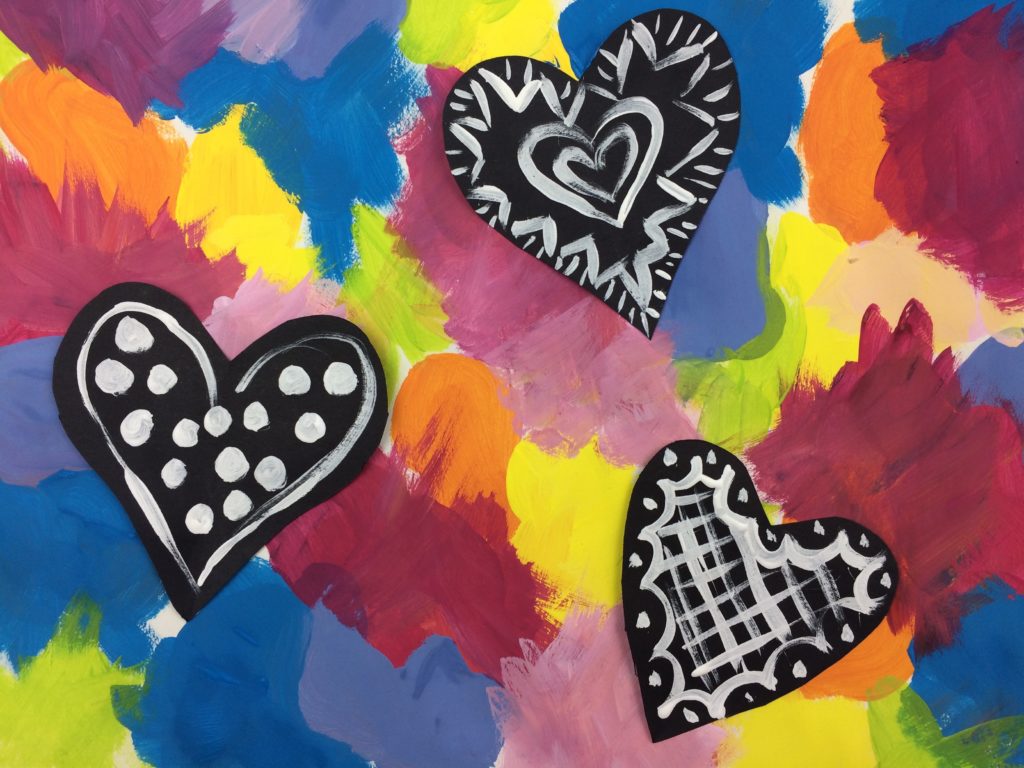 Keep on Creating!