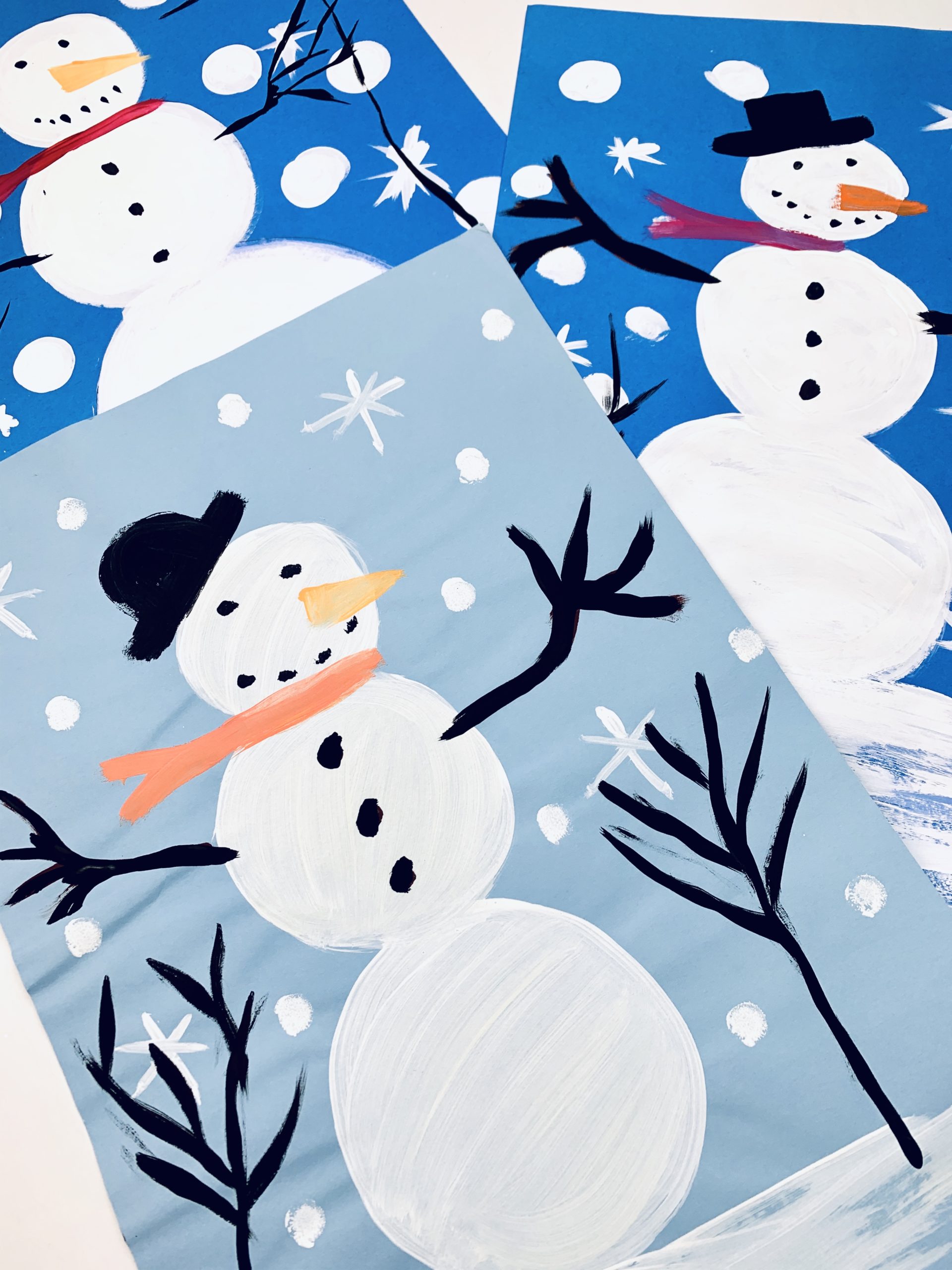 Snowman!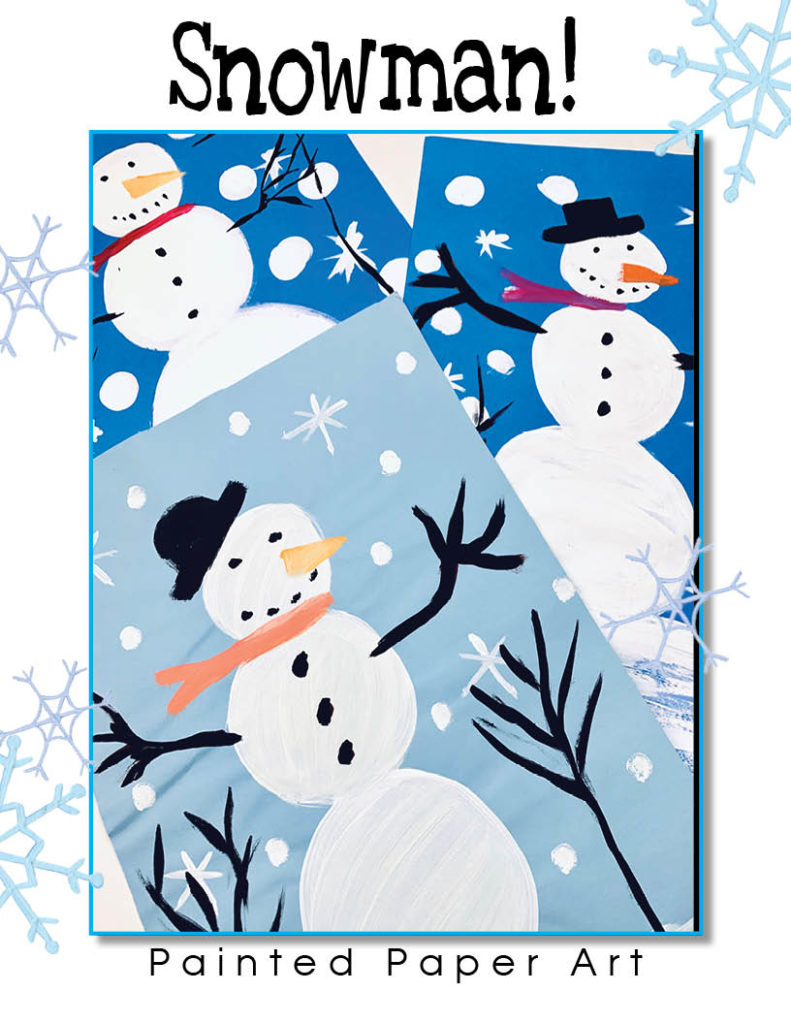 Snowman by Helen H. Moore
Snowflakes falling
Thick and fast,
Build a snowman
Make him last . . .
Snowflakes falling,
Swirling, slow,
My snowman melted –
Where'd he go?
Supplies Needed:
Pencil
Tempera Paint (White, Orange, Red, and Black)
Paint brushes
Blue Construction Paper (9×12)
White Paper Torn (2×9)
Glue
Directions:
1. Take a piece of previously torn paper (9 inches long) and glue on the bottom edge of the blue construction paper. Option: paint the bottom to represent snow on ground instead of using paper.
2. Draw three circles touching the white ground. Fill the circles with white tempera paint. Next add snowflakes and white dots in the sky. Let Dry.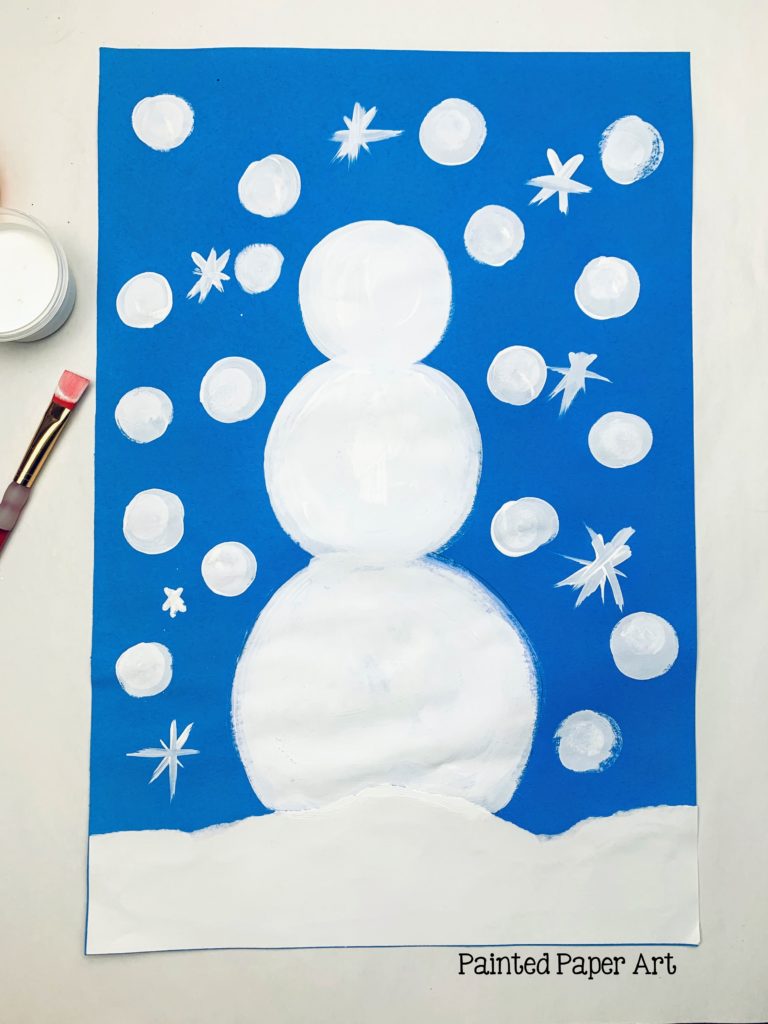 3. Add Details: Paint a carrot on the face, then a scarf. Next add small dots for eyes, buttons and mouth plus add a couple of twig arms. Add black, bare branch trees in the background.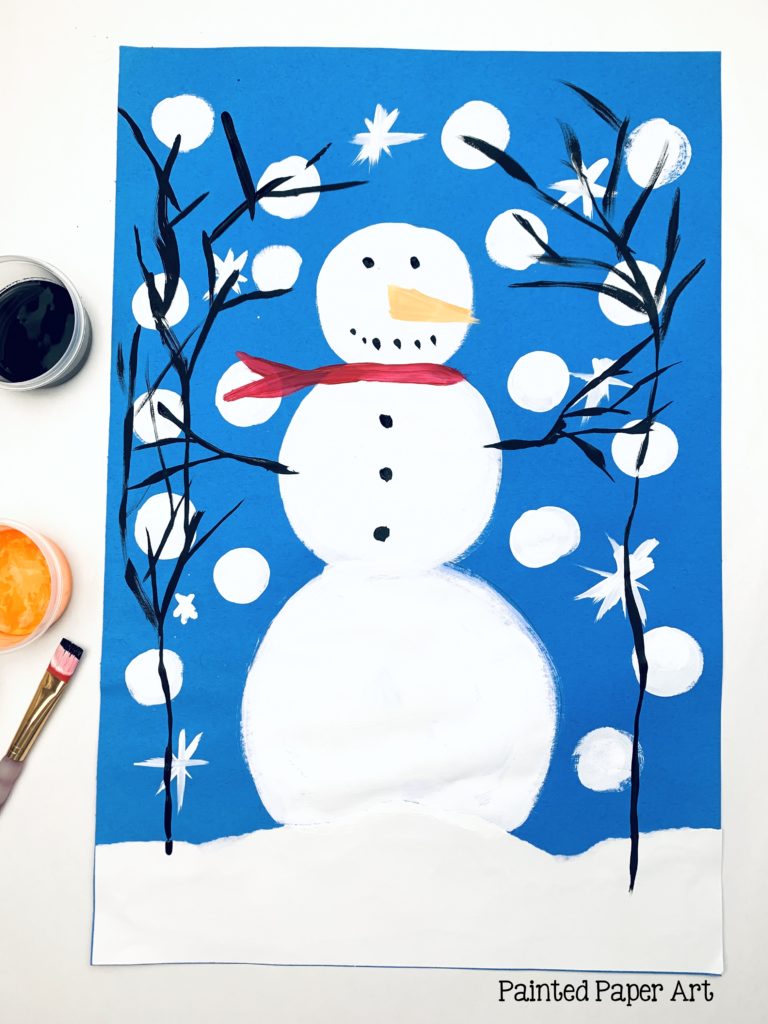 4. Add a hat with black paint if desired.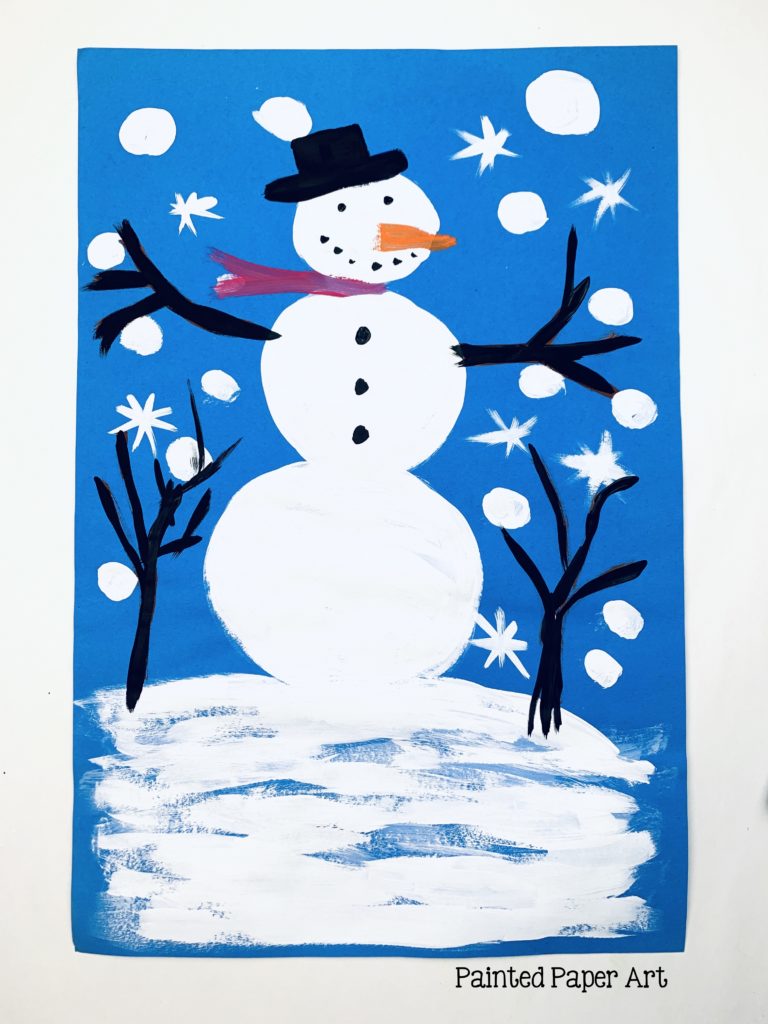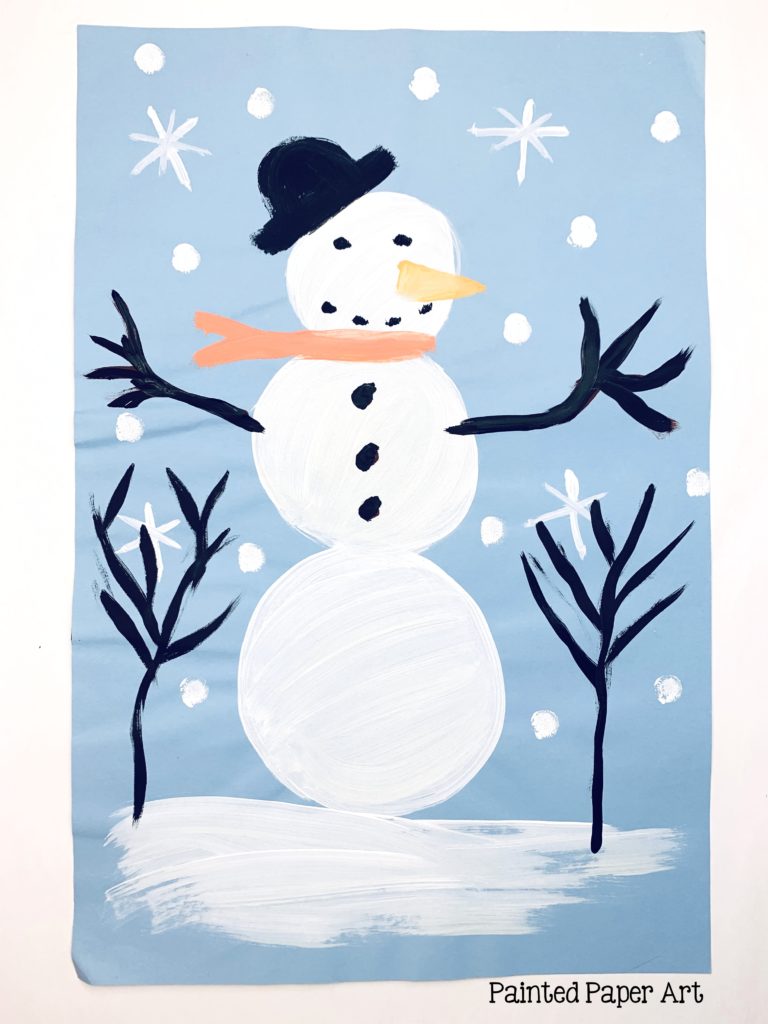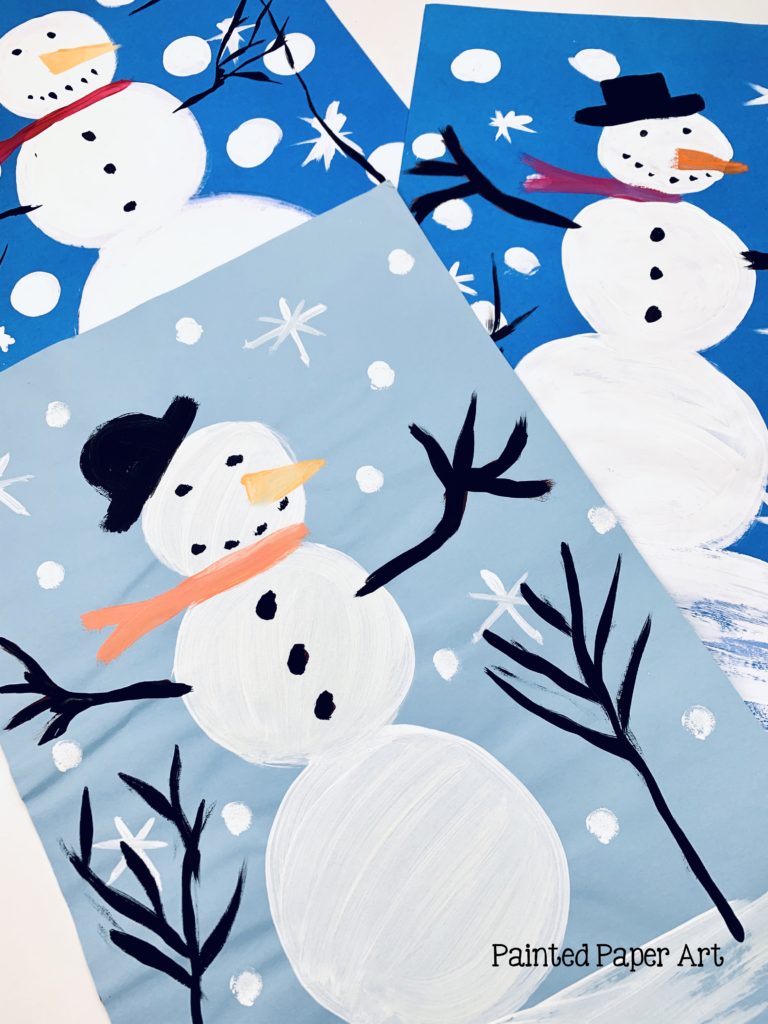 Keep on Creating and enjoy this simple yet delightful project.