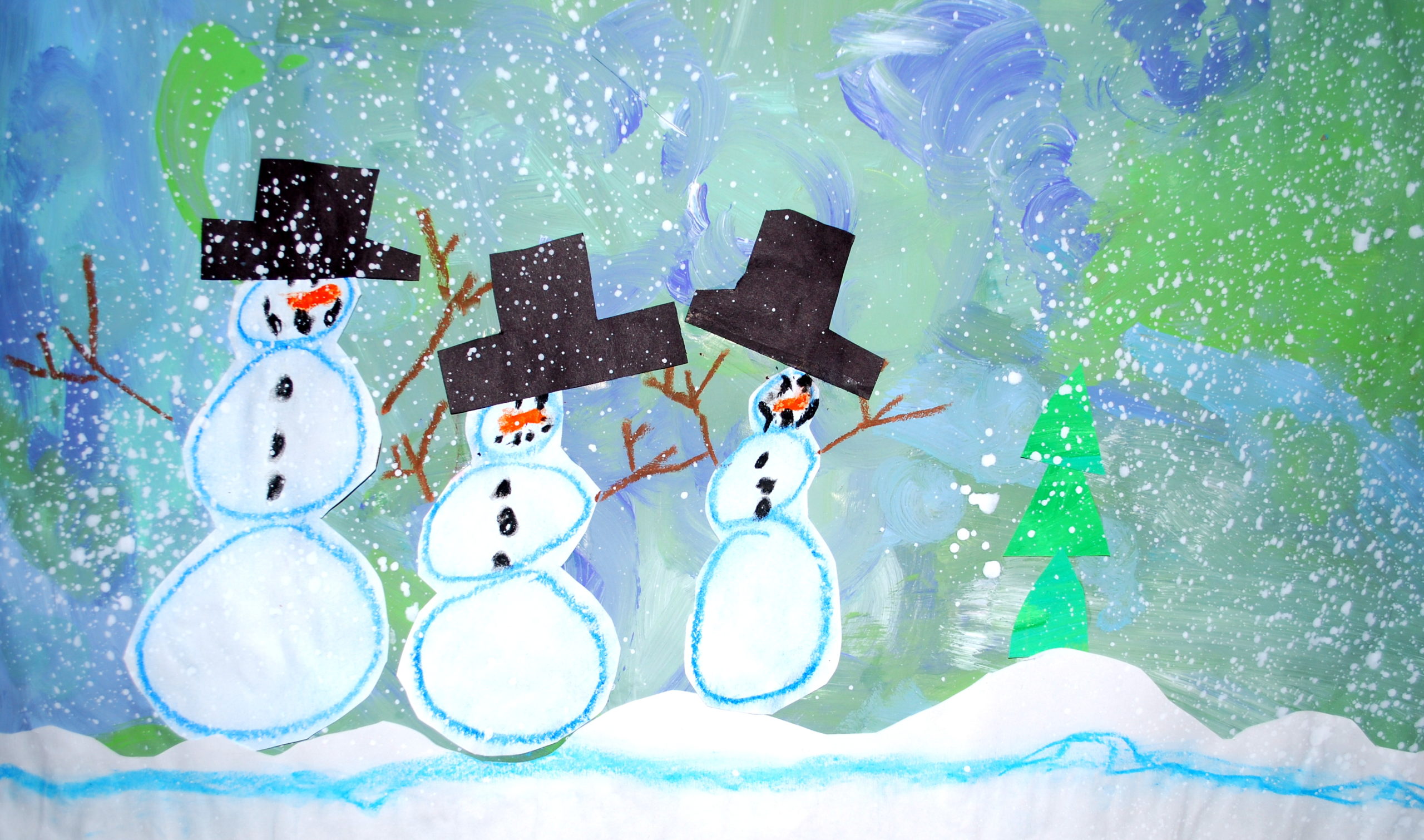 Snowmen Fun!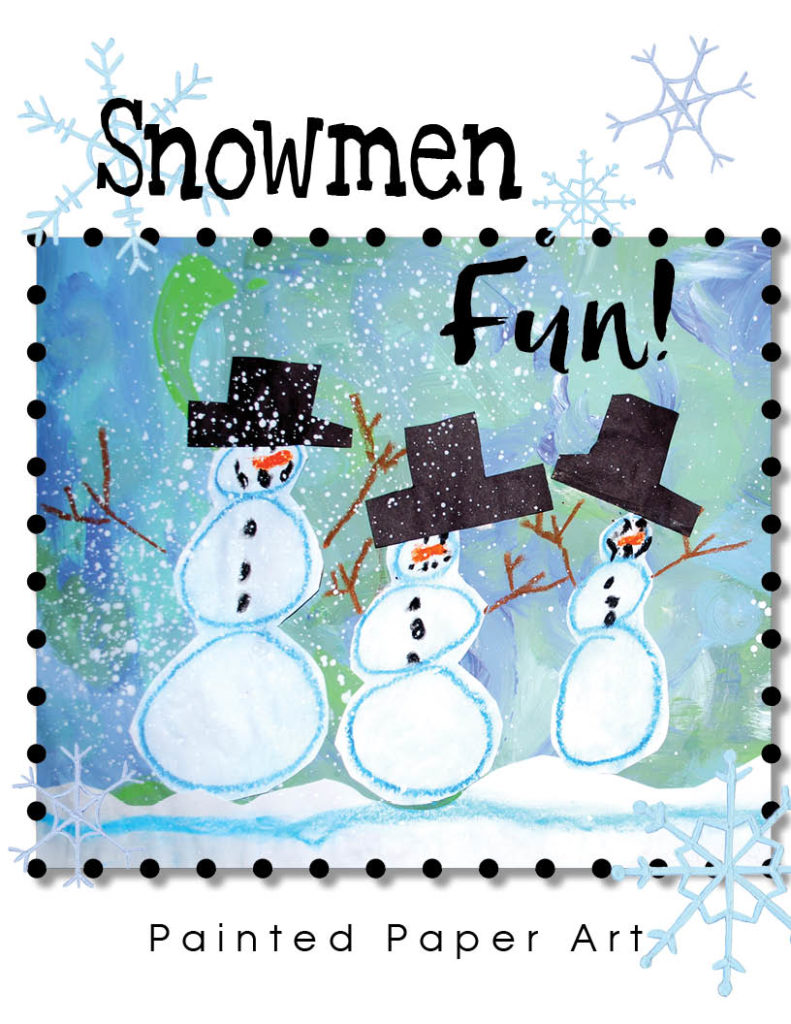 Inspiration for Creating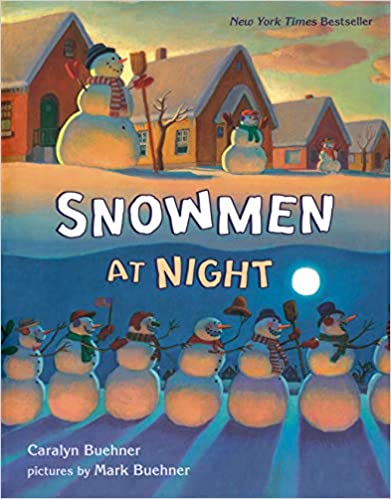 My little artists love this sweet book that tells the tales of silly snowmen and the behaviors that they exhibit at night. This book is a perfect start to any snowman or winter themed project!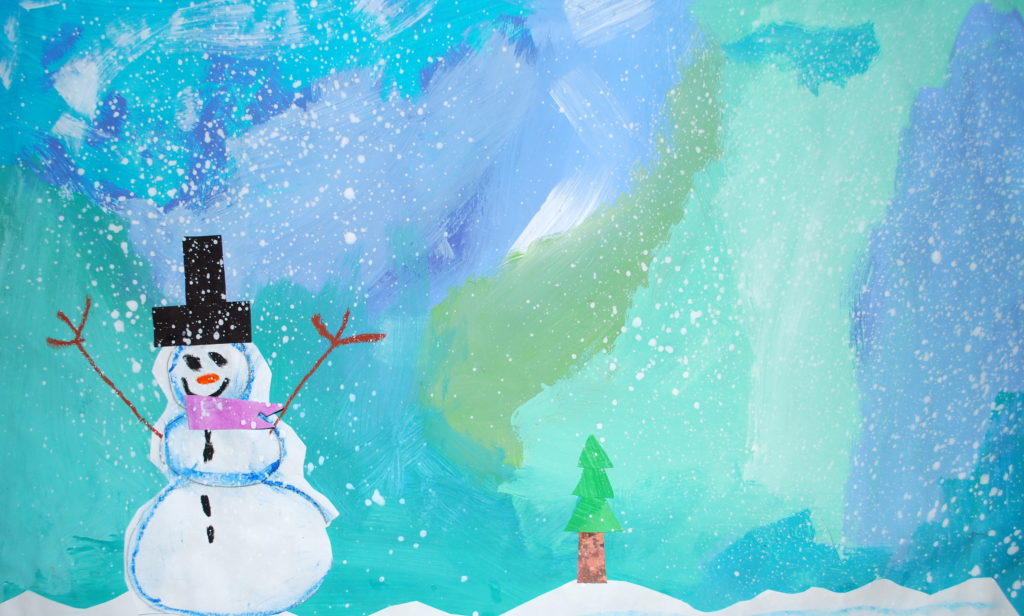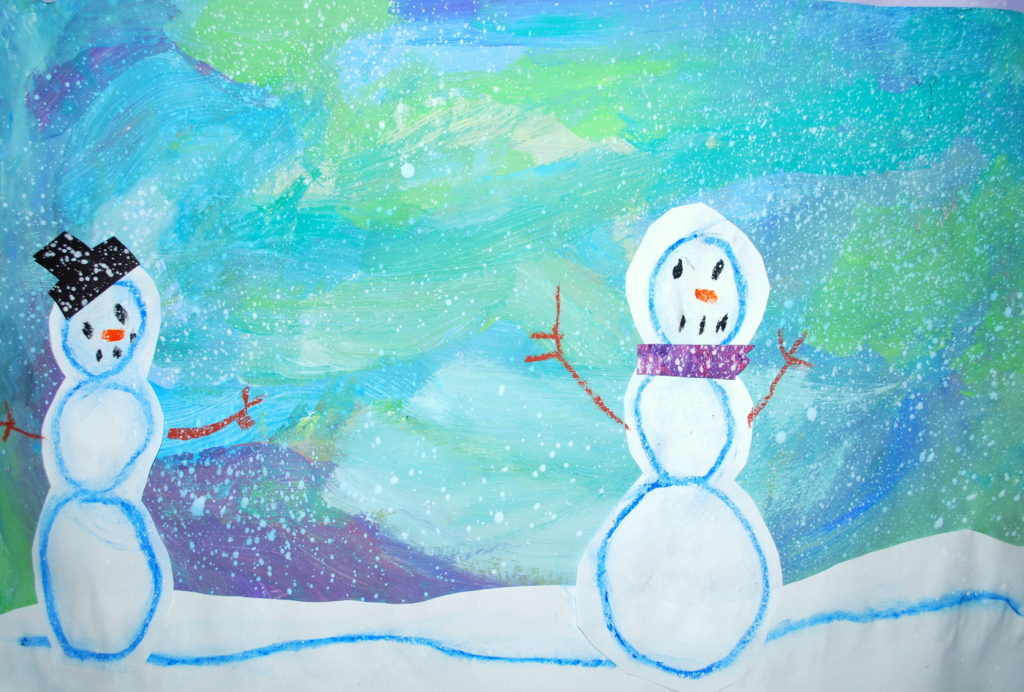 Supplies Needed:
Paper – 2 sheets 9 x 12
Scissors and glue
Crayons or oil pastels
Tempera paints (Blue, Green, Purple and White) Option: Use watercolors instead of tempera paints.
Paint brush
Scrap paper for hat and scarf
Spray bottle filled with watered-down white tempera paint.
Directions:
Making the Background
On a 9 x 12 horizontally placed, white piece of paper, paint the entire paper with blotches of tempera paint in shades of blue, green, purple. To create lighter shades of blues, greens and purples mix in white paint. Let dry overnight.
Creating the Ground
Use another piece of white paper and cut it horizontally the length of the paper. Consider make the ground wavy when cutting it out to Glue down to the bottom of the painted paper to represent the snow covered ground.
Creating the Snowman
Draw three circles, one on top of each other to create a snowman. Cut out snowman and glue down on the snow covered ground. Add buttons, eyes, carrot nose, stick arms with oil pastels or crayons. Next, add a hat and scarf with scrap paper. Outline the snowman and ground with a crayon or oil pastel.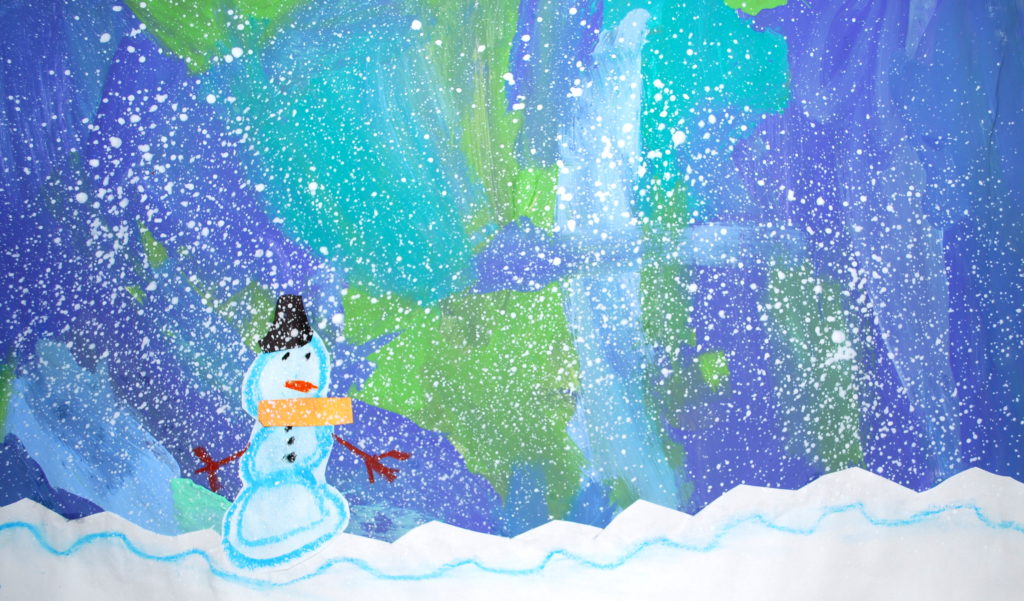 Add Snow
Use a spray bottle filled with watered down tempera paint or tap an old toothbrush into white paint and use your thumb to spritz the paint to represent snow. Let Dry.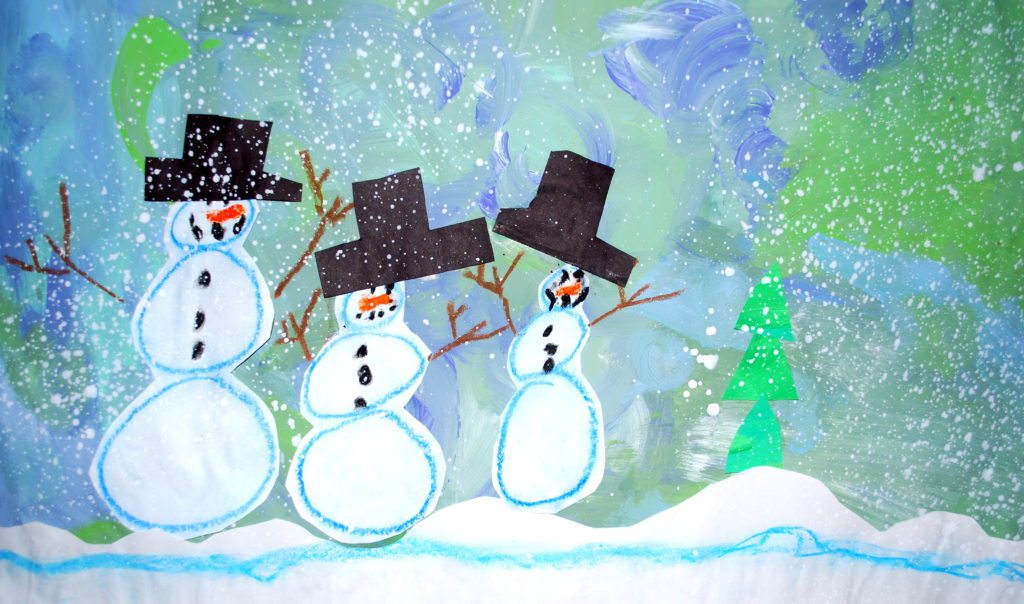 Keep on Creating!