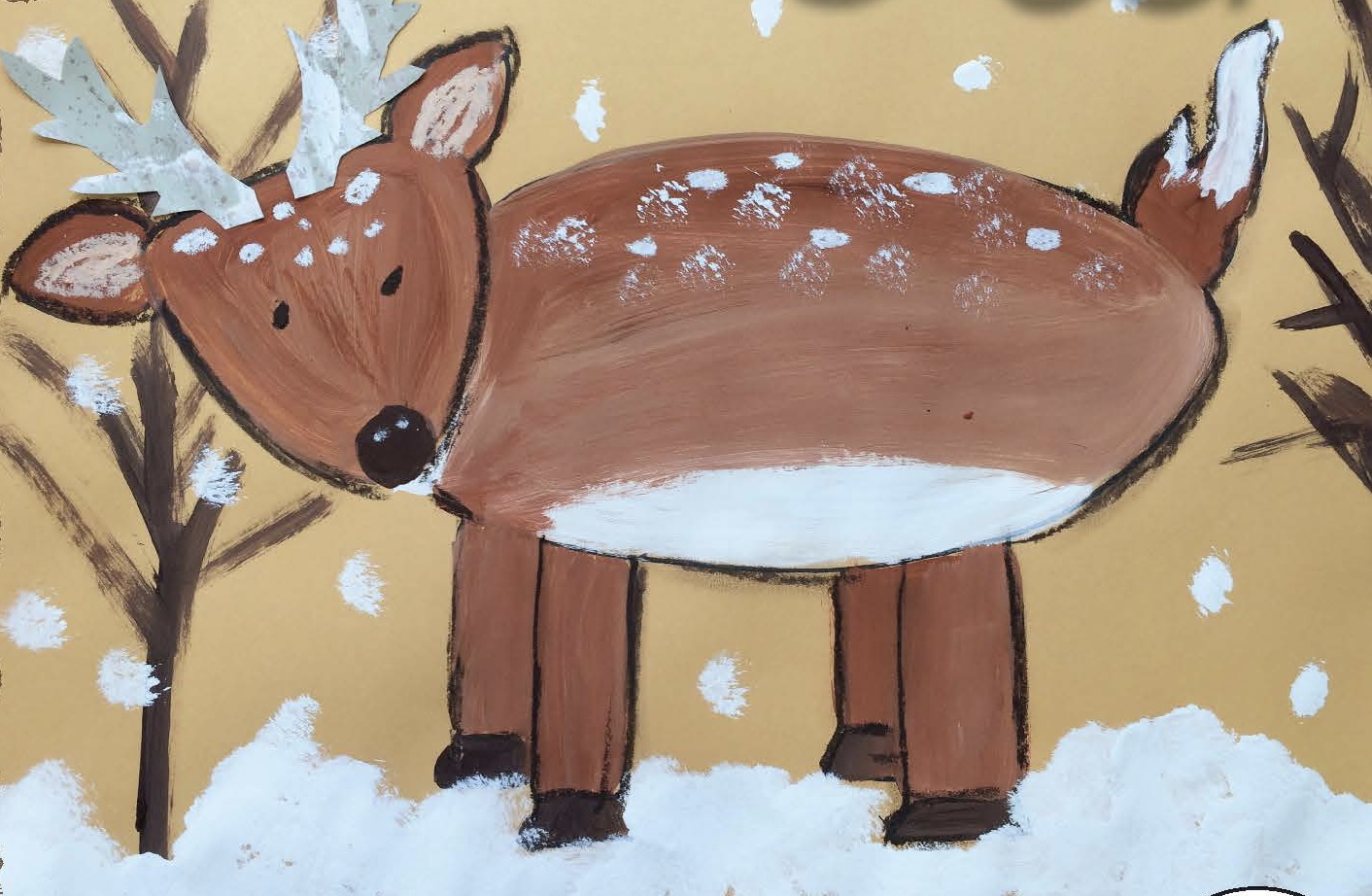 Woodland Wonders: Deer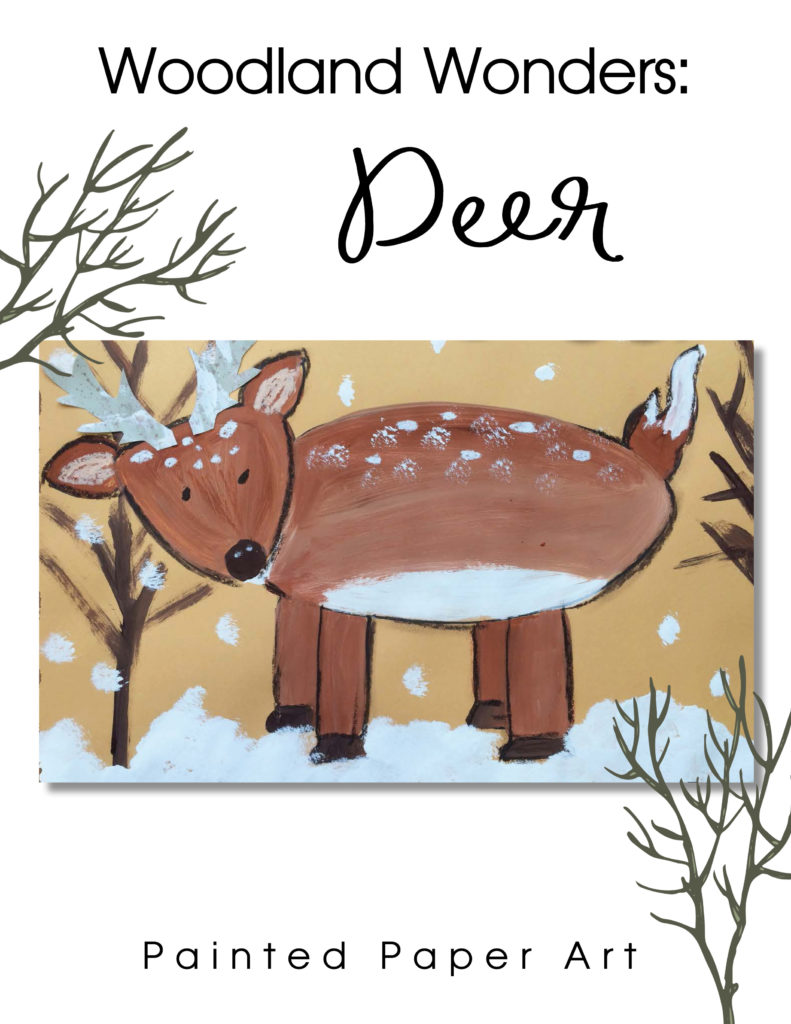 Struggle with drawing or painting animals? Love to incorporate habitats and animal characteristics? This directed drawing/painting deer project is perfect for you. Why not have your students create a fun deer while learning helpful information about them?
This packet includes step by step colorful photos and background information about deer. A directed drawing handout is included so your younger students will feel successful when starting this project.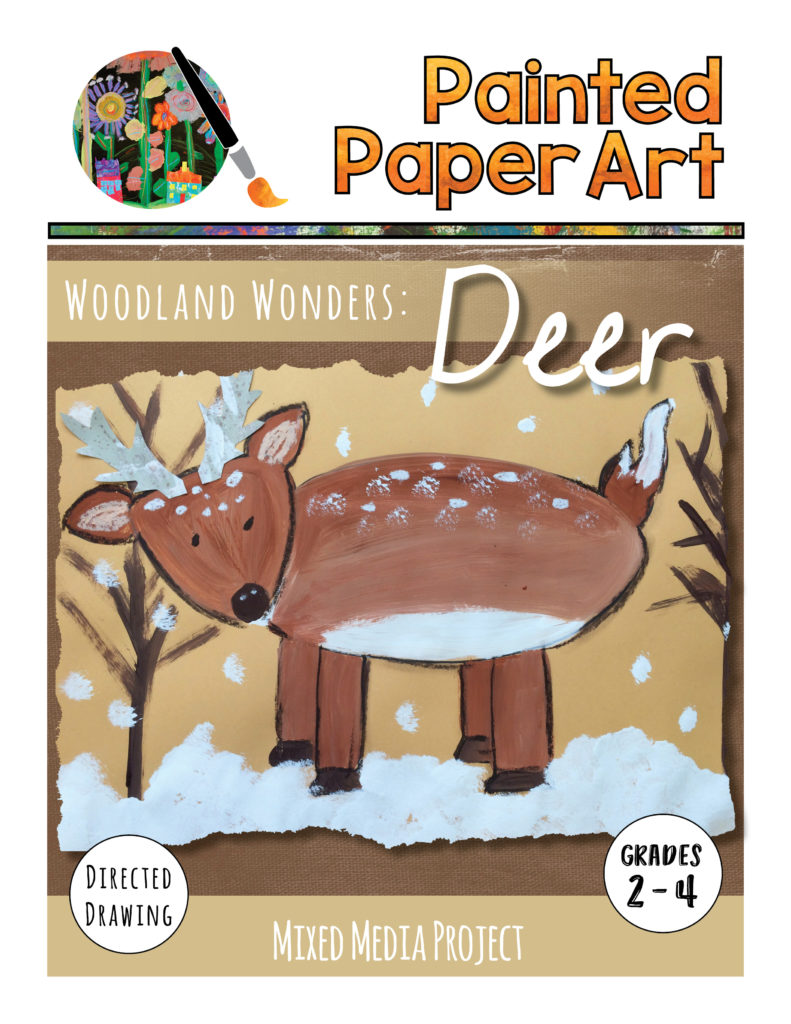 This lesson is great for ages 7-10 but any age student will love creating these adorable creatures.
The pdf includes:
Step by step full-color photo tutorials for the lesson
Background information
Supplies needed for project
Reproducible directed drawing handout
Reproducible coloring sheet for early finishers
Student gallery
Helpful tips
I Can statements
National Standards
Reproducible Artist Statement
How To Make Painted Paper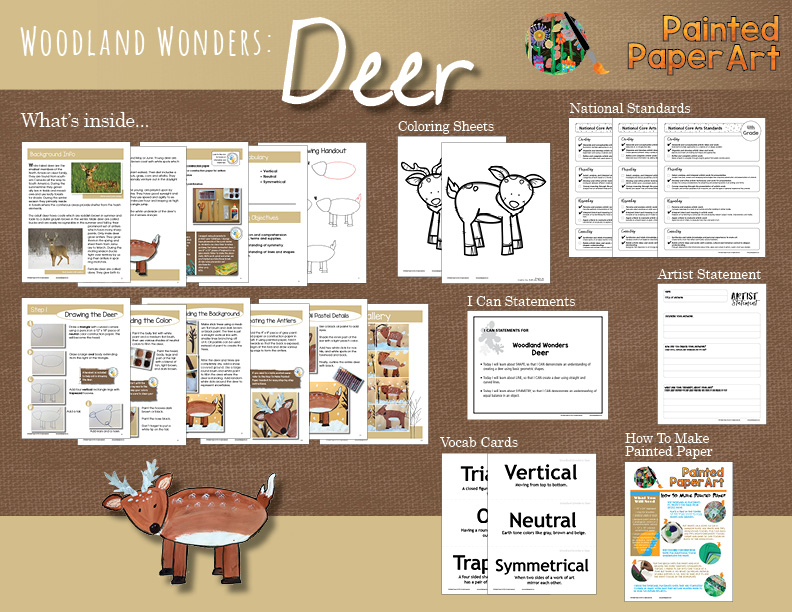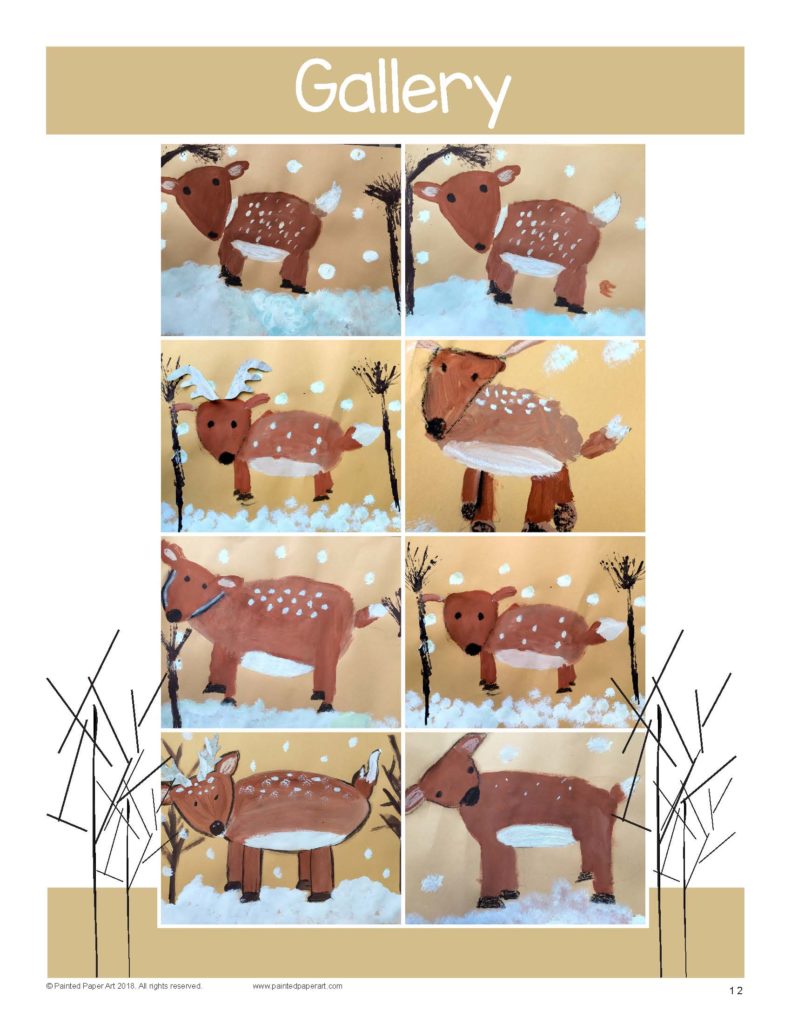 Enjoy Creating!