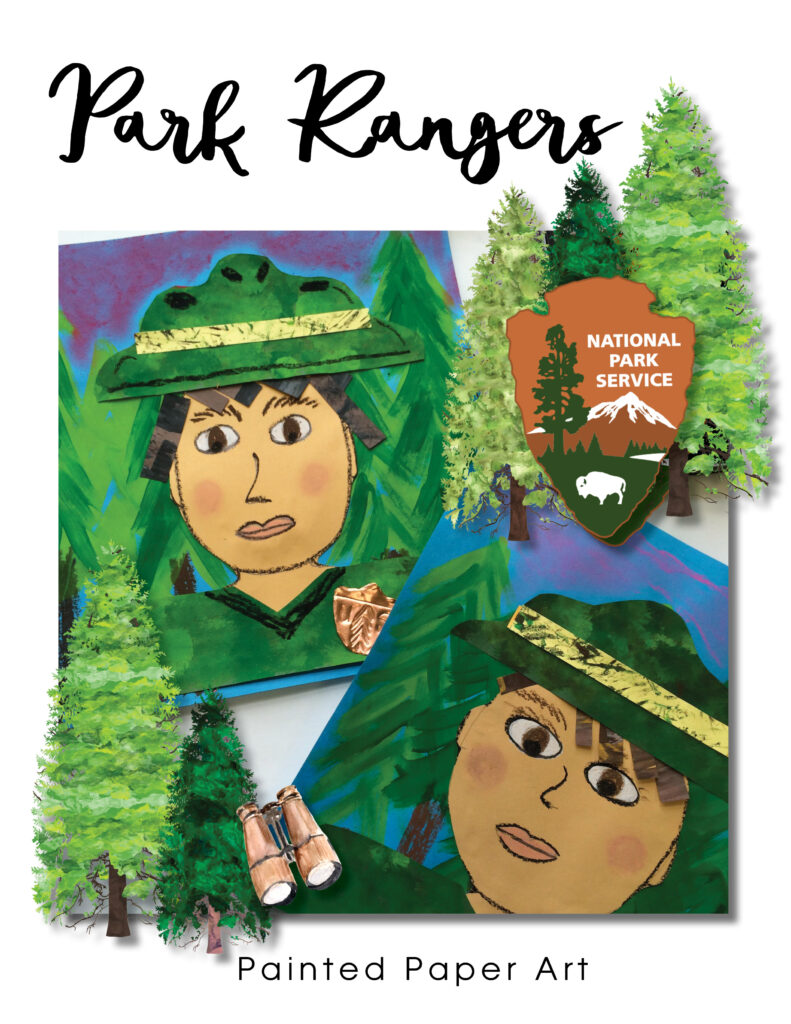 I absolutely love our National Parks. Over the years our family has visited these great destinations. I enjoy chatting with the Park Rangers, asking fun questions and listening to all the, fabulous stories they tell.
They are such an inspiration to my own kiddos that I thought why not honor them with a fun painted paper lesson that incorporates portraits, landscapes and of course painting! These adorable rangers were created by my 3rd graders, but 4th and 5th graders would love them too.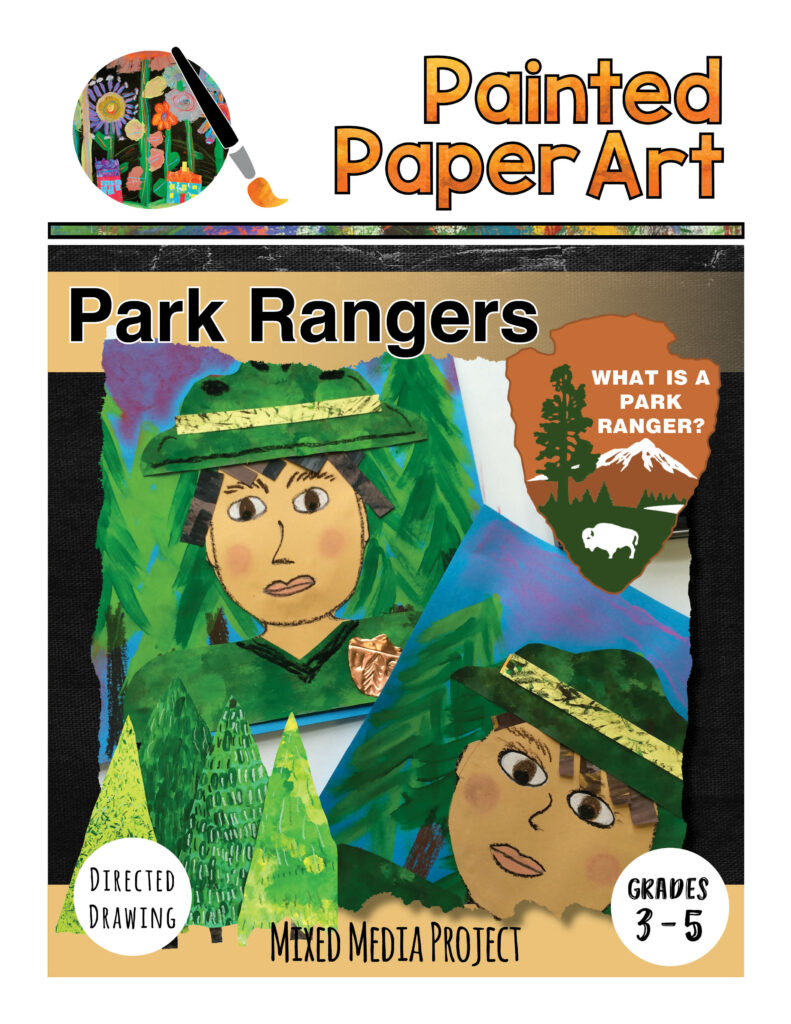 Inspiration:
Students looked at visuals of Park Rangers and what their job description involves. One class period we painted pine trees on a shade of blue construction paper. During the next class we started with the portraits. My 3rd grade artists created basic portraits using pencil on neutral colored construction paper. Next came the oil pastel details. Once the details were complete, students put their portraits aside and started working on their Park Ranger uniforms.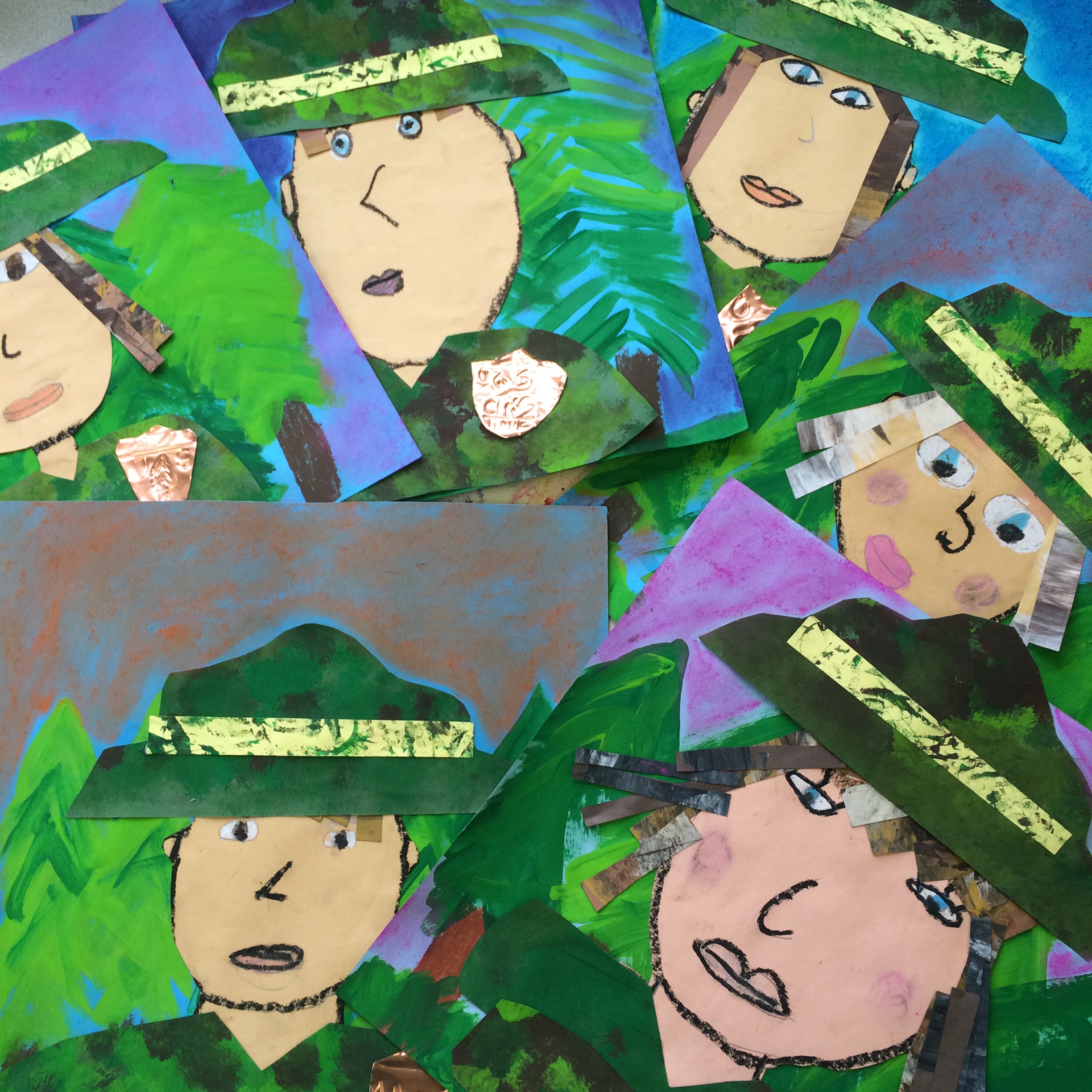 Students used previously painted paper and a template to create a hat and shirt. After more details were added, the final step was to add the copper tooling badge. These were a huge hit because students loved making the portraits to represent themselves as rangers.
The art lesson is layered with three various art techniques. The first layer is creating the background with oil pastels and tempera paint trees. The second layer is creating the Park Ranger portraits. Students will learn the basic placement of facial features, draw in pencil and add oil pastel details. The last layer is creating the Park Ranger uniform and badge with painted paper and copper tooling.
Each layer of the project requires one, 40-minute art session depending on grade level.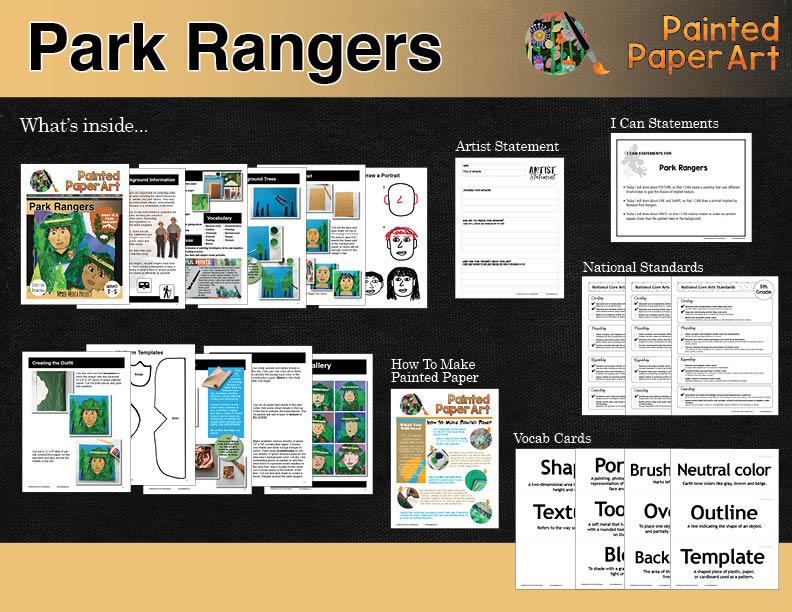 What's Inside:
Included in this 22 page digital lesson plan:
Step by step full-color photo tutorials
Background information about Park Rangers
Vocabulary words and learning objectives
Supplies needed for the project
Student gallery
Reproducible "How to Draw a Portrait" Handout
Reproducible Park Ranger Hat, Shirt and Badge Templates
National Standards
I Can statements
Reproducible Artist Statement
Vocab cards
"How to Create Painted Paper" Handout
This project is easy to follow while being successful and fun for students. Let me tell you the boys were super pumped to create these! This lesson is geared for grades 3-5 and is great when students are learning about occupations or community leaders.
Here are some of the great National Park that have been our inspiration for art projects. Available here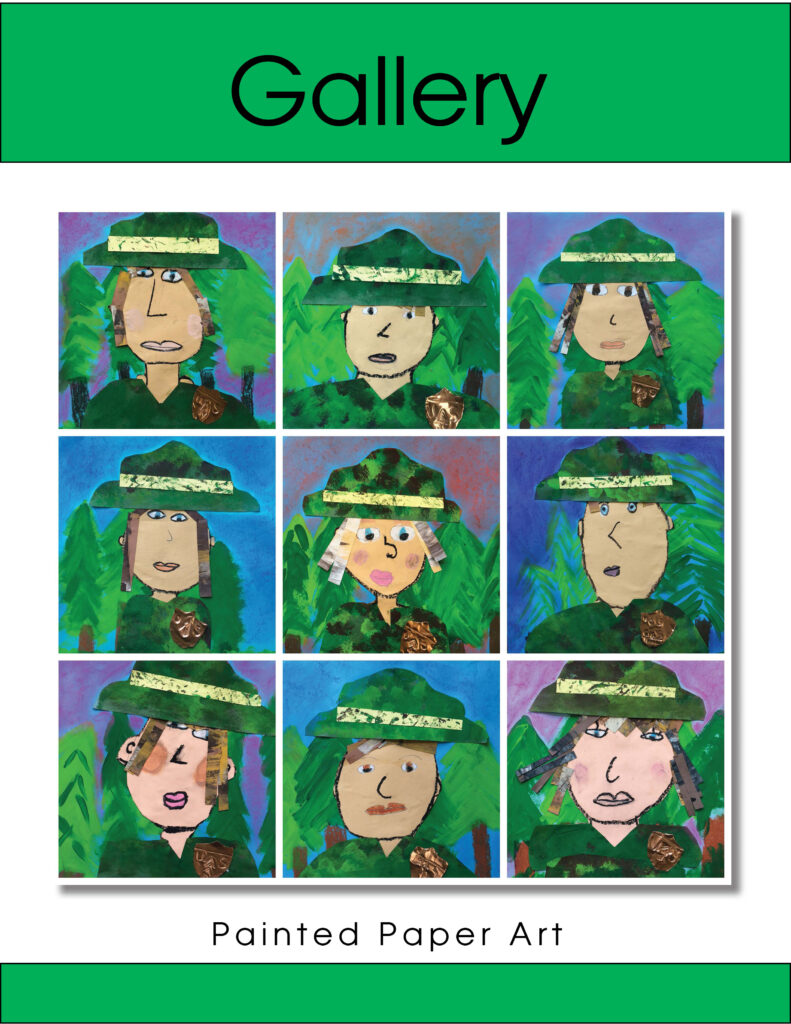 If you have time go exploring at one of our great parks and be sure to thank a Park Ranger for their service.