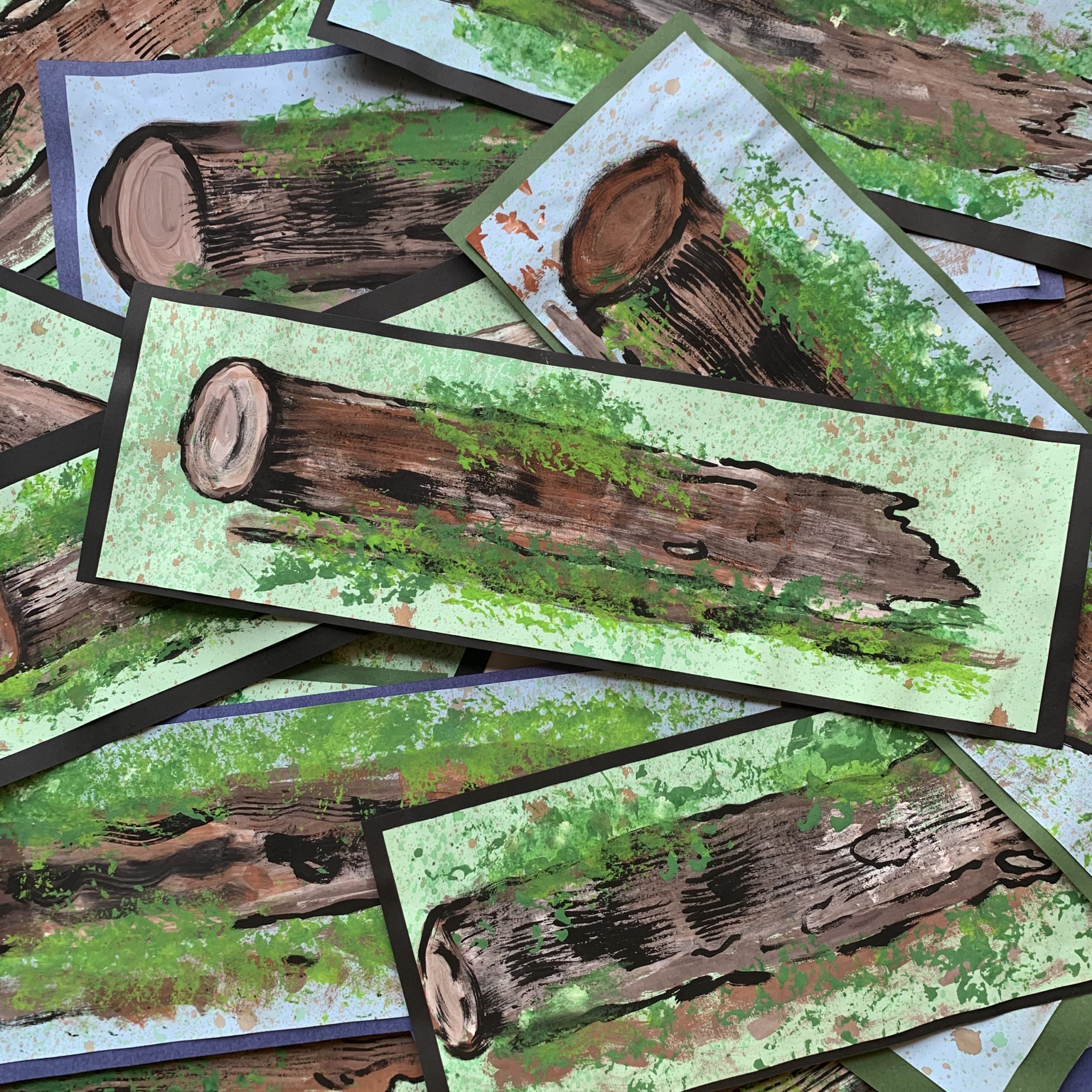 Art in Nature: Moss
When my family and I are walking slowly thru the woods on our nature hikes I love looking for small patches of moss and lichen.
The term "moss" has often also been applied to lichens. After all, they are both small things that grow in shaded places and resemble neither a mushroom nor a vascular plant. They are both also cryptogams, meaning they reproduce without seeds or flowers.
What's the difference? Moss is a simple plant, and a lichen is a fungi-algae. From these hikes and exploring paths in the woods my students created these adorable logs covered in moss.
Supplies Needed:
• Construction Paper in shades of light green and light blue
• Cardboard for scraping
• Plate for Tempera Paint
• Tempera Paint: Shades of Green, Shades of Brown, White and Black
• Paintbrushes: Small round and Medium Flat
• Spray Bottles for liquid watercolors or watered-down tempera paint
• Natural Sponges
• Placemat to protect table workspace
Creative Process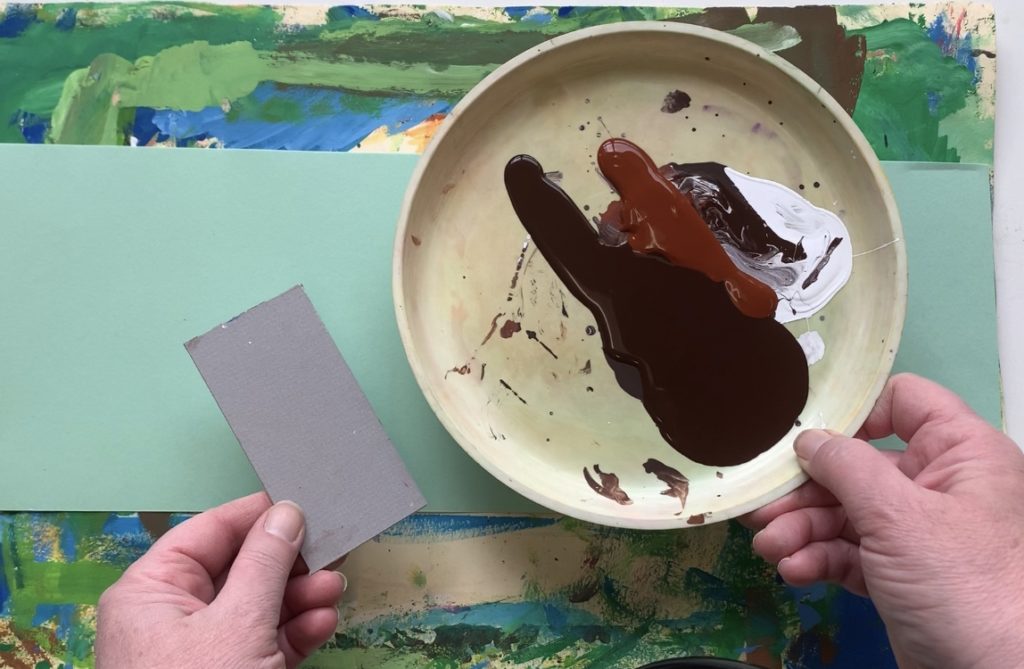 Start by tapping the edge of a piece of cardboard into shades of brown and white and drag across paper forming a wood log.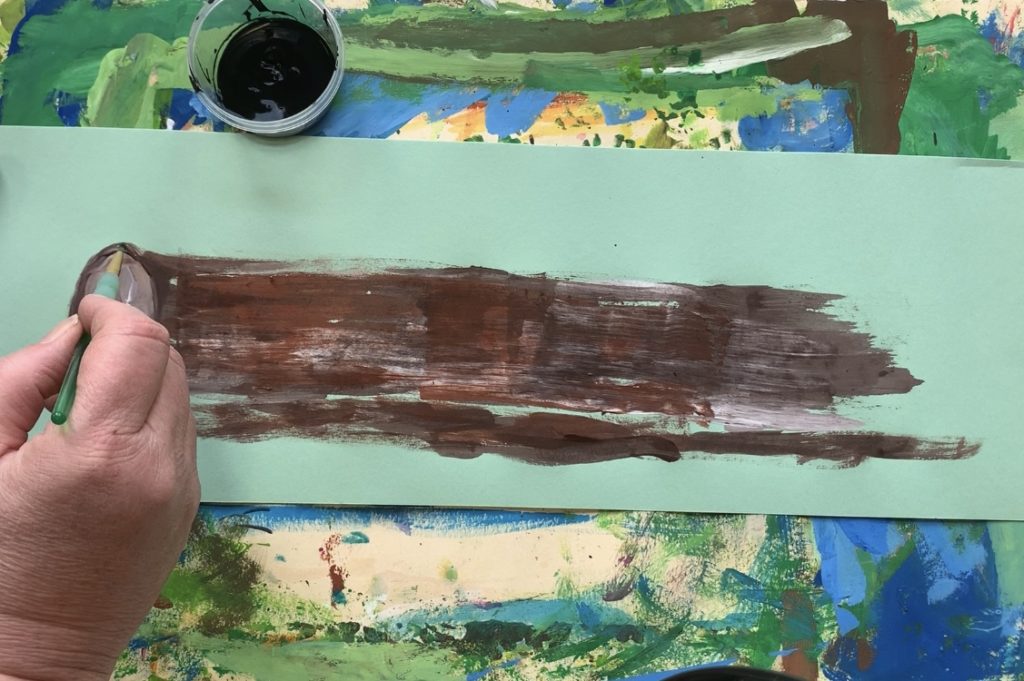 Using a small brush outline the log with black paint and add small details.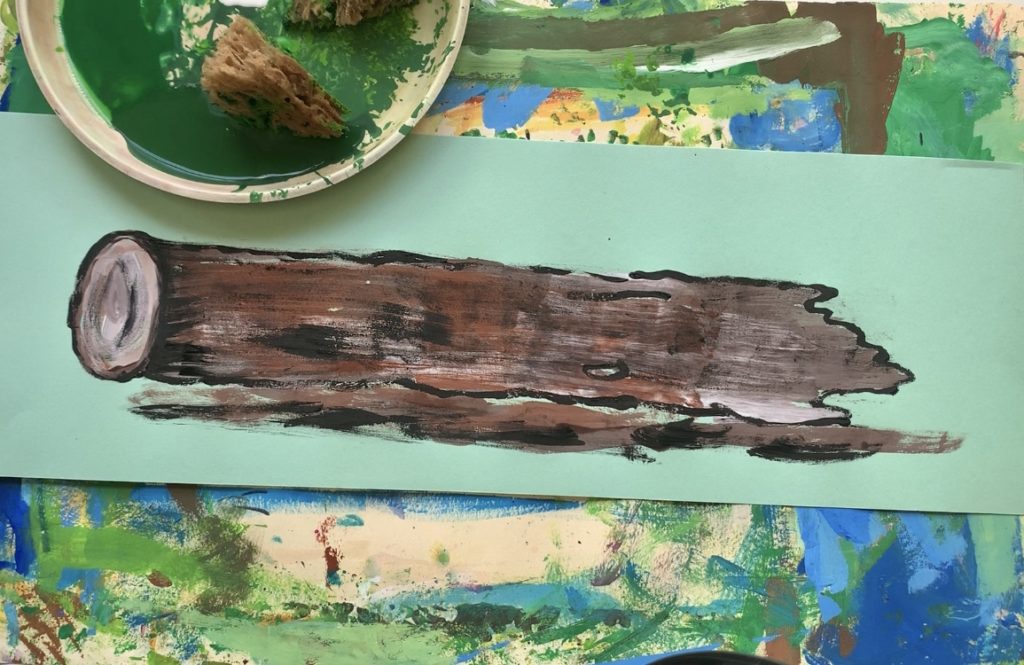 With a natural sponge tap into shades of green paint and apply paint to the top and bottom edge of log.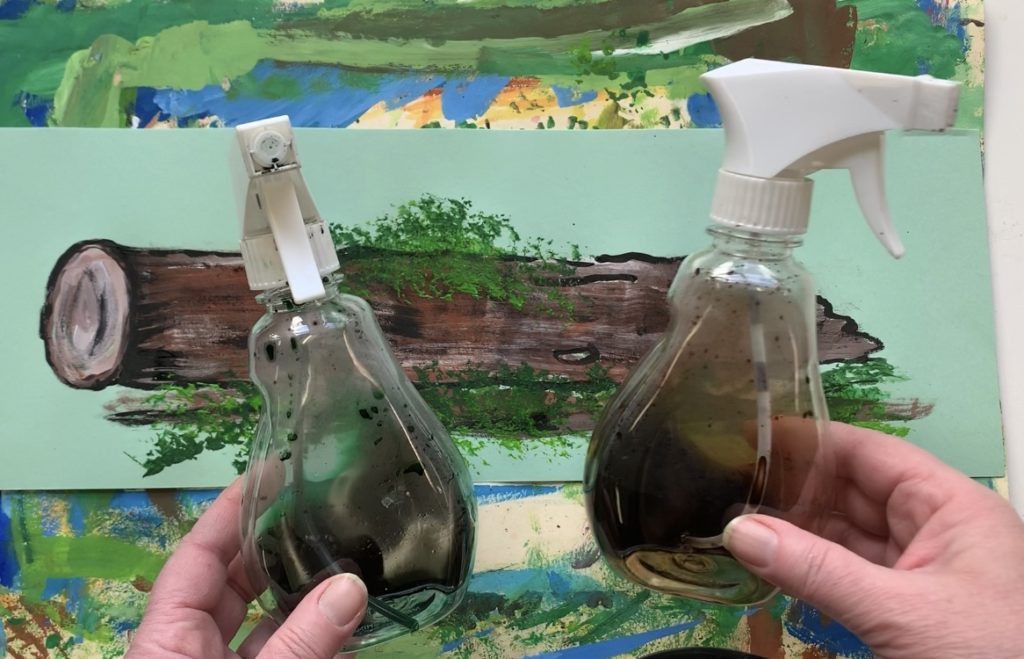 Add interesting texture to the background using spray bottles and liquid tempera paint or watered down tempera paint.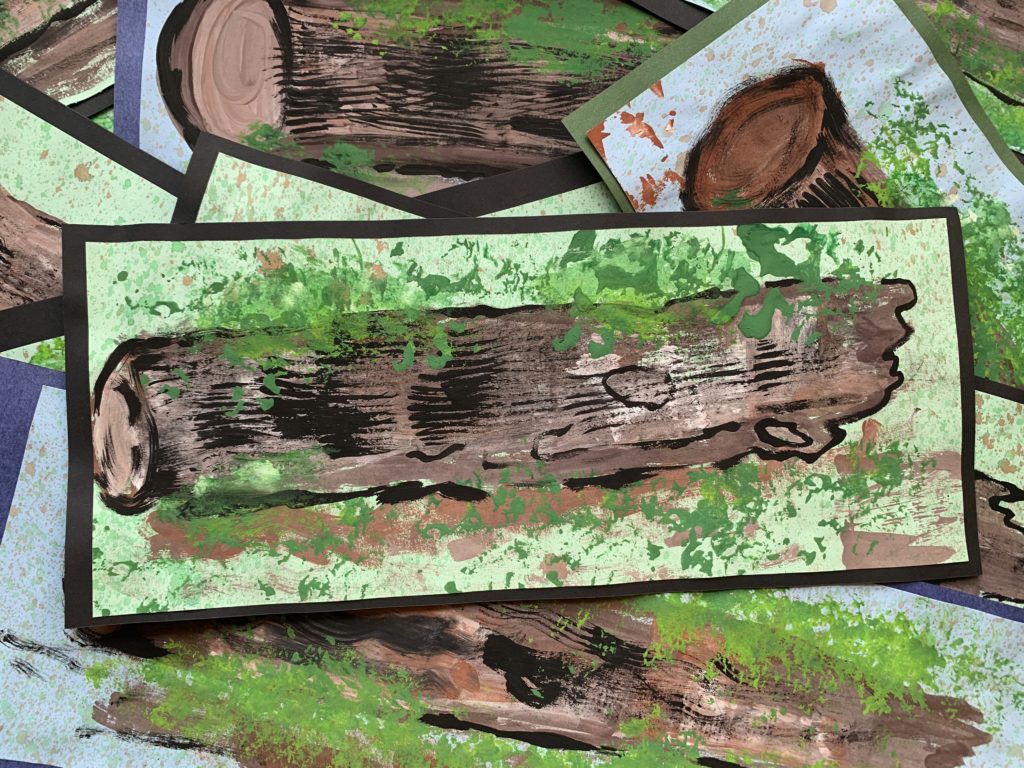 Full directions on YouTube
Enjoy creating a beautiful piece of art while learning about the various types of moss and lichen.