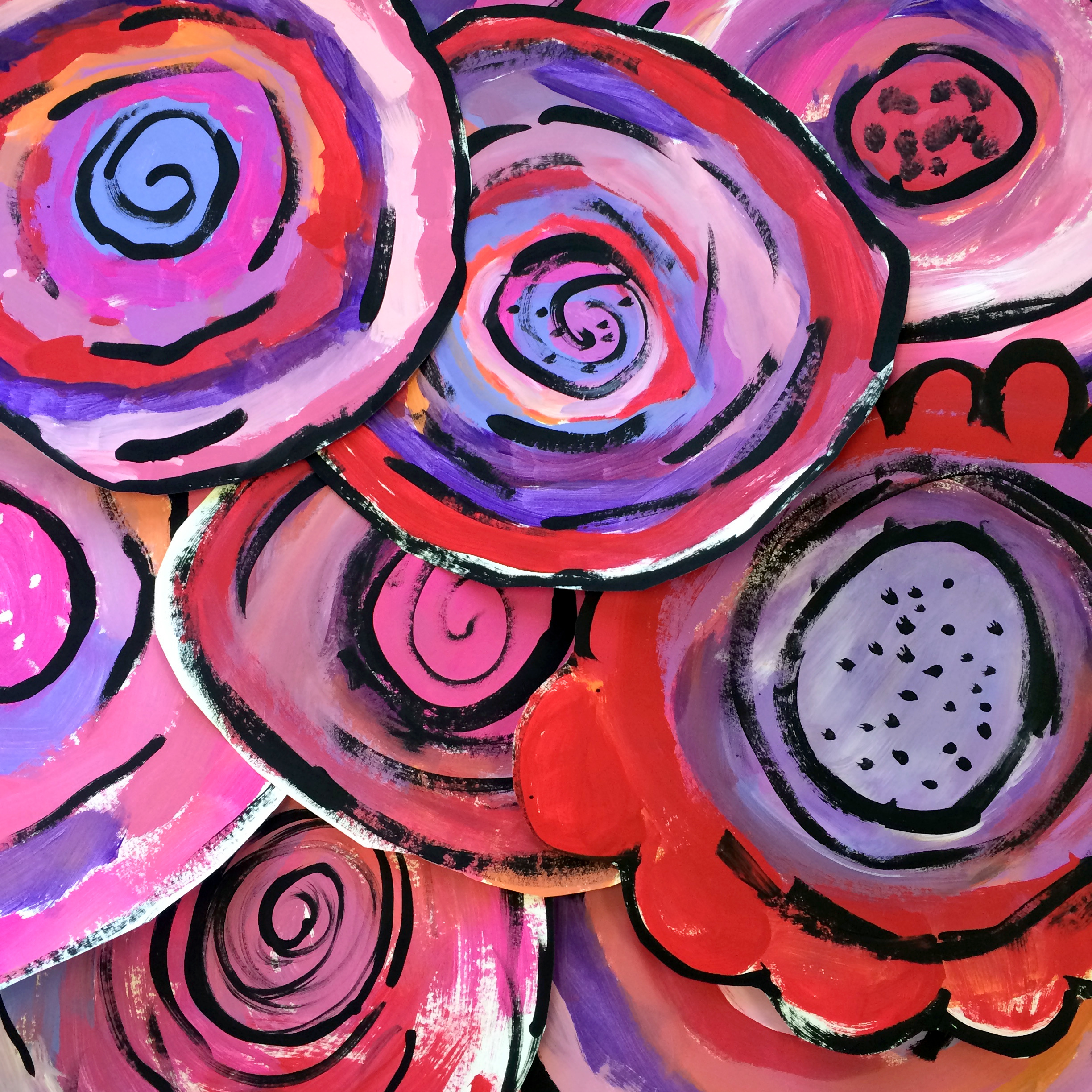 Picasso: Rose Period Hearts and Flowers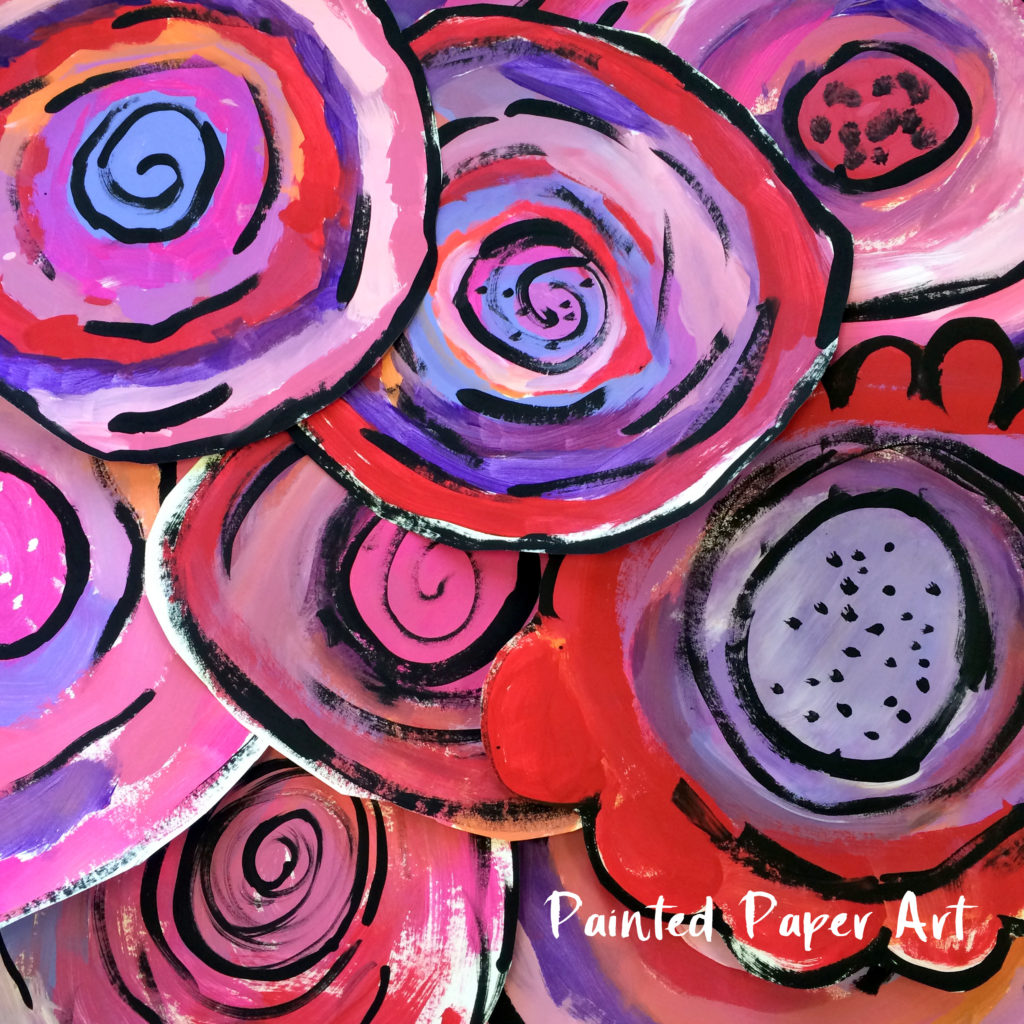 Pablo Picasso is known for many different paintings and fun sculptures, but did you know of his Rose Period artworks?  
Picasso's Blue Period lasted for 4 years. It was a sad time in his life and he primarily used blue paint in his works.
After that sad time Pablo fell in love and splashed many of his canvases with lovely colors such as pinks, reds, corals and purples. This became known as his Rose Period which focused on bold shapes and colorful patterns. In these two art lessons my students created delightful flowers and hearts inspired by Picasso's Rose Period.
First Project: Picasso Roses
Students created a big flower on 18″ x 18″ sheets of tagboard with tempera paint. It took 50 minutes to complete one large flower. We let them dry and then cut them out.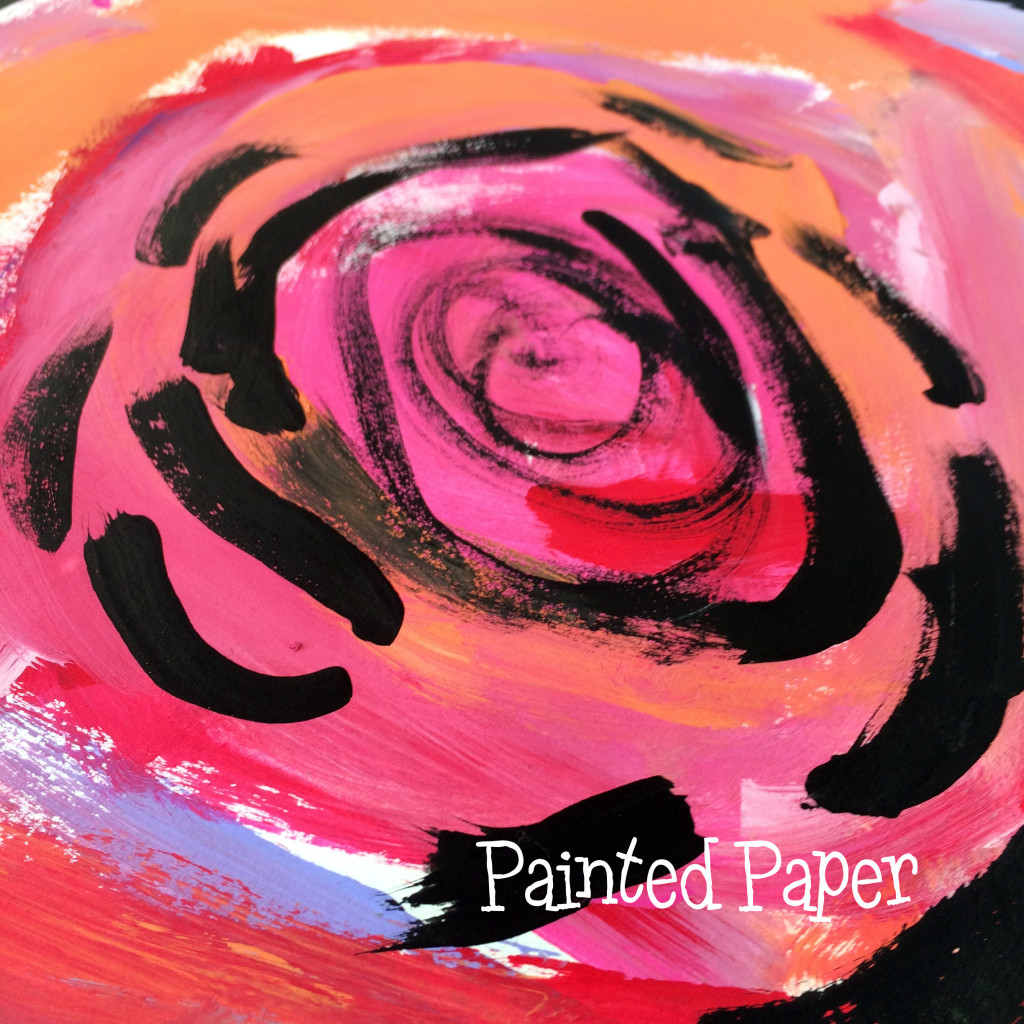 Second Project: Picasso Hearts
Students used a piece of 18″ x 18″ tagboard, drew a heart,  painted it with tempera paint then when dry cut it out. It took 50 minutes to complete one large heart.

These were created by students in my art club in 3rd and 4th grades. I never have to explain the directions. I just tell them to create fun designs with paint. This is why I love to teach!
Want more details of the full lesson? It's available at the
Painted Paper Shop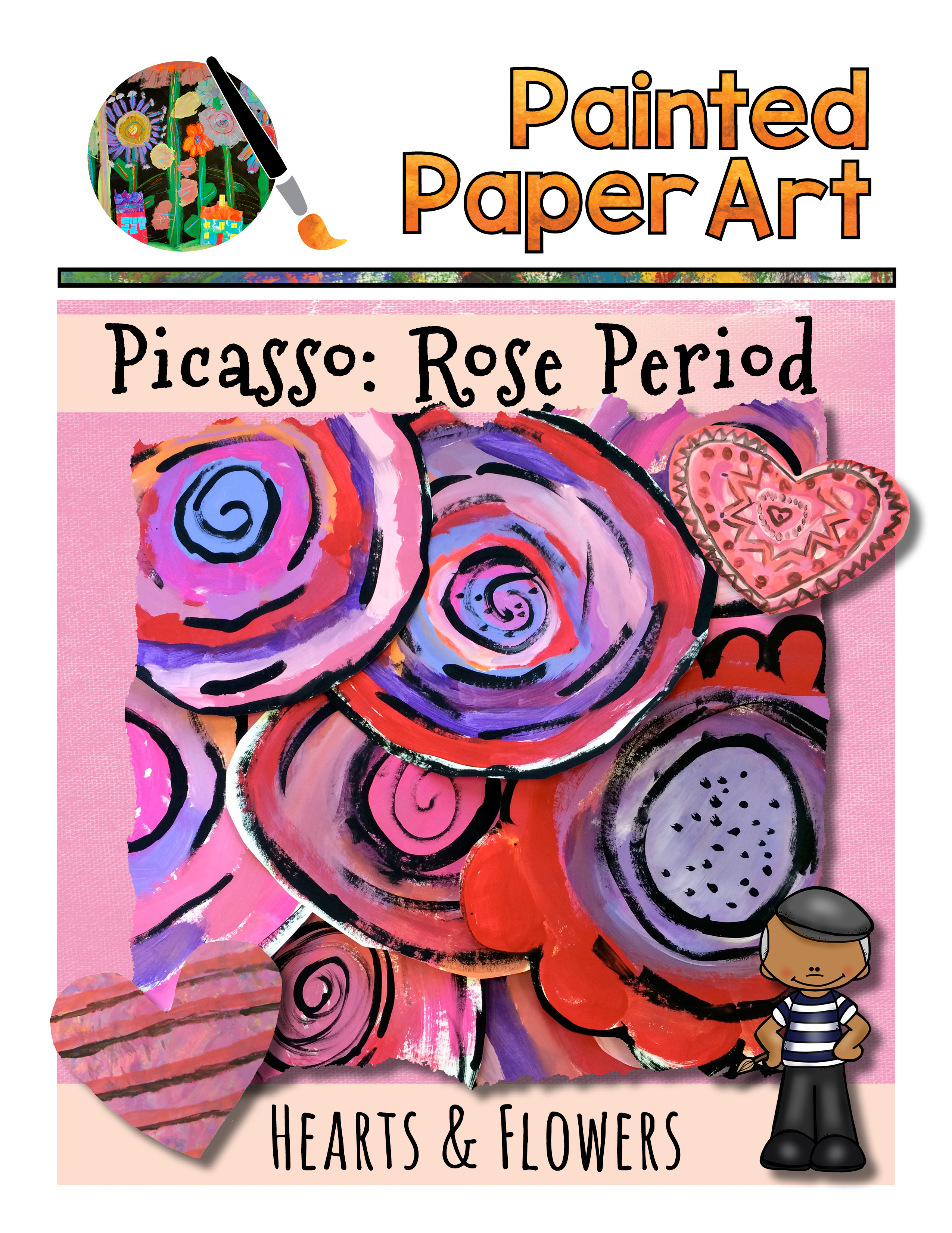 This 18 page-PDF features an easy to follow art lesson, complete with full color photos. Also, you will find beautiful galleries containing examples of students' artwork, reproducible Artist Statements for project reflection, full color 11″ x 17″ poster, I Can Statements and National Standards.
These lessons are great for ages 7-11 but any age student can create beautiful art using these directions. These lessons are designed so that every child will be a successful artist.
The Digital PDF includes:
Step by Step full-color photo tutorial for each lesson
Artist Background info on Picasso
Subject Background information
Picasso Timeline
Supplies needed for each project
Objectives
Vocabulary
Inspirational Picasso quotes
Student Galleries
Reproducible Artist Statements for project reflection
National Standards

I Can Statement
Helpful tips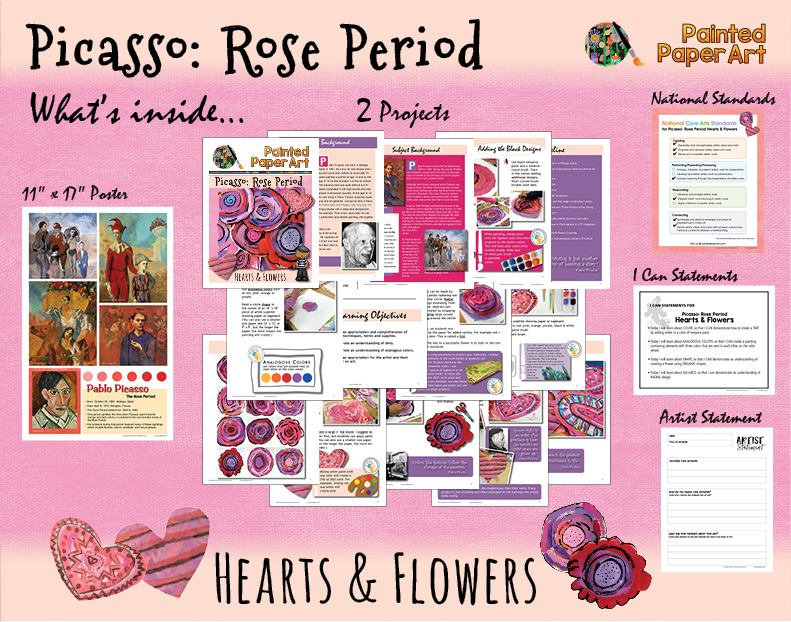 For up to date information check out
Facebook Painted Paper Art
also check out daily updates on Instagram: paintedpaperart
Thanks for stopping by and for letting Painted Paper Art
be your top destination for art lessons.
Keep on Creating!