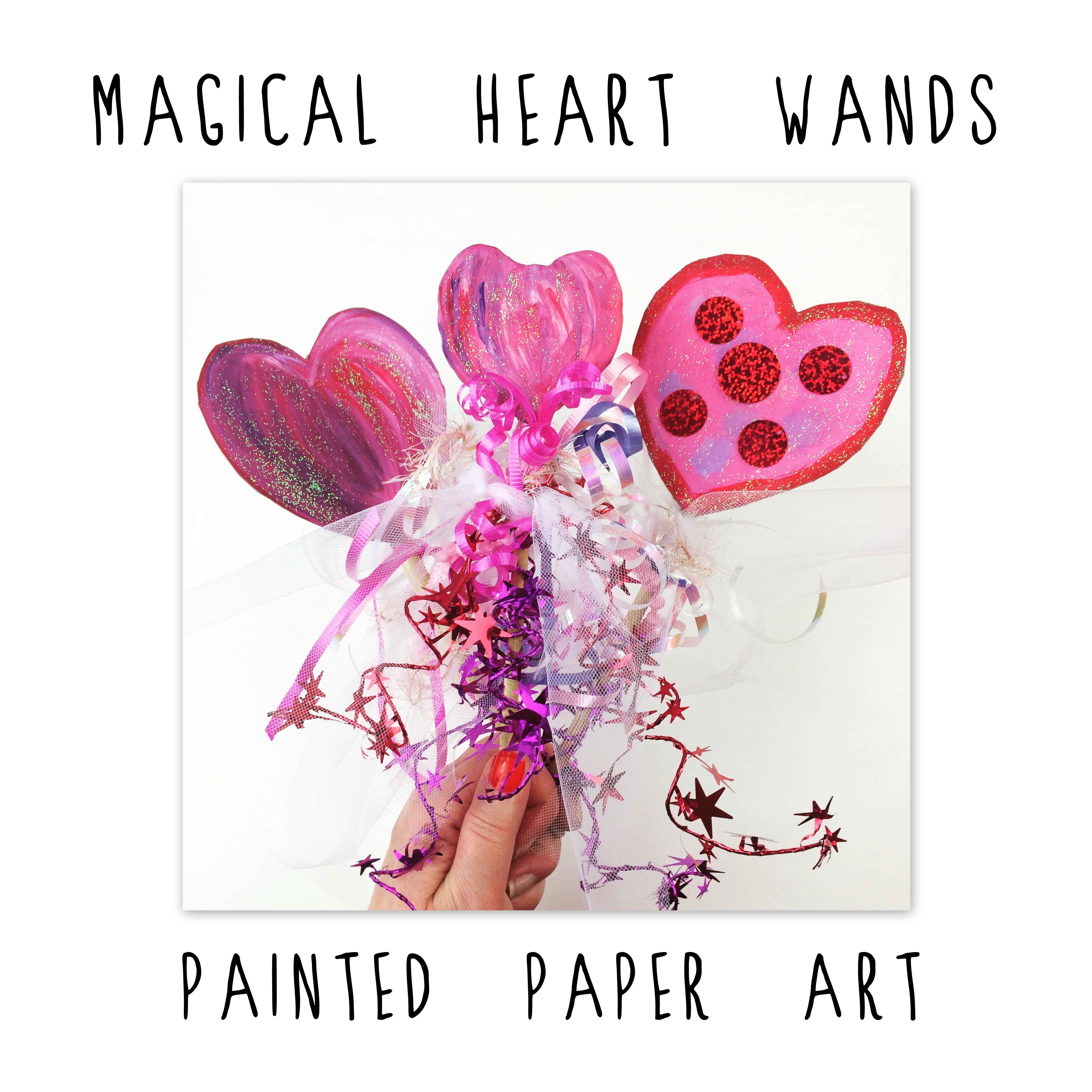 Magical Heart Wands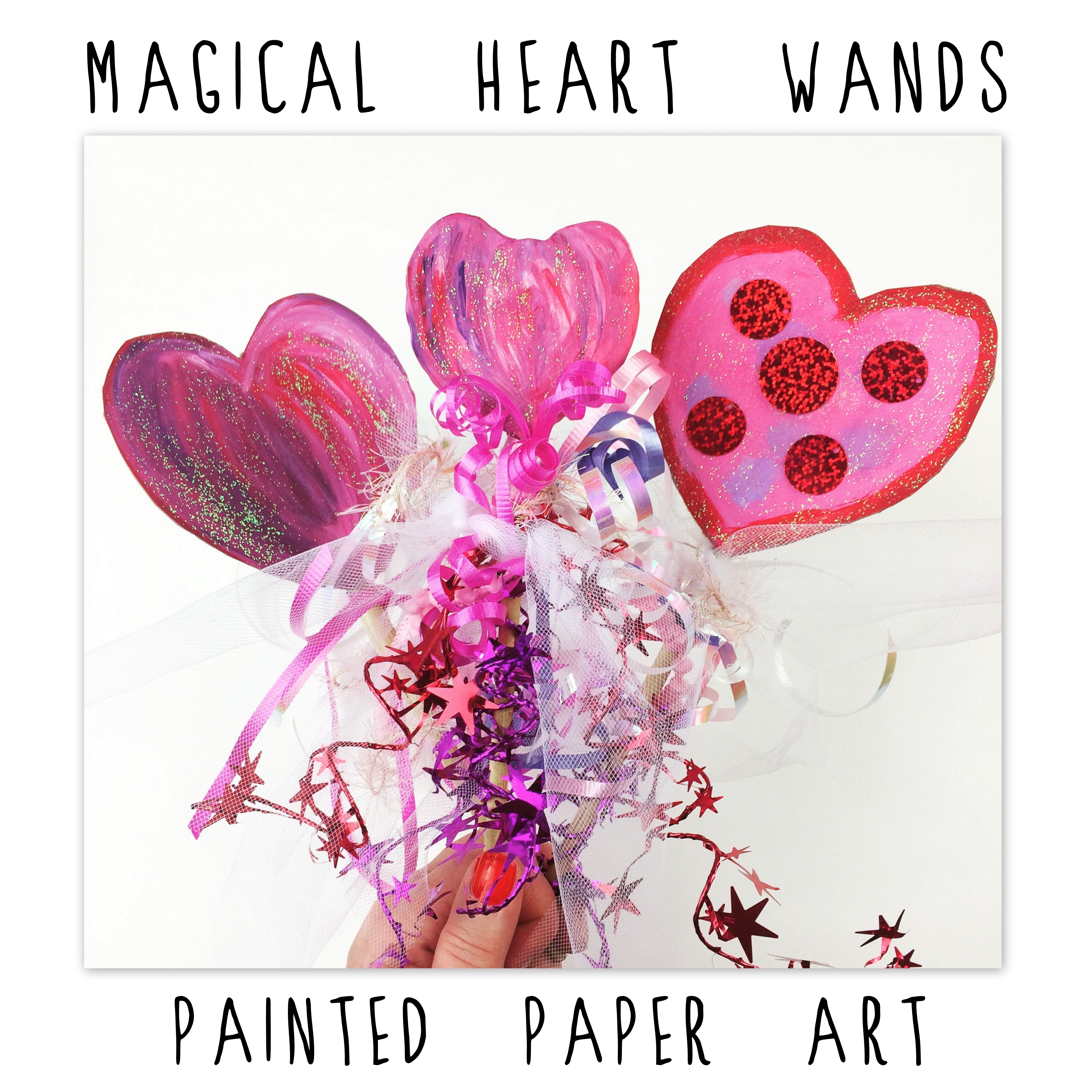 This is the time of year that just makes me smile. All the beautiful shades of pinks, reds, and purples, the delightful hearts, and the irresistible sweet treats. I remember wishing for just that special Valentine from a special friend.
Guess what! You don't have to wait anymore. Why not create a magical heart wand to sprinkle love and kindness, and grant those special Valentine wishes. I have done this project with kids of all ages and they just love it. I create these delightful wands two different ways.
Supplies you will need are: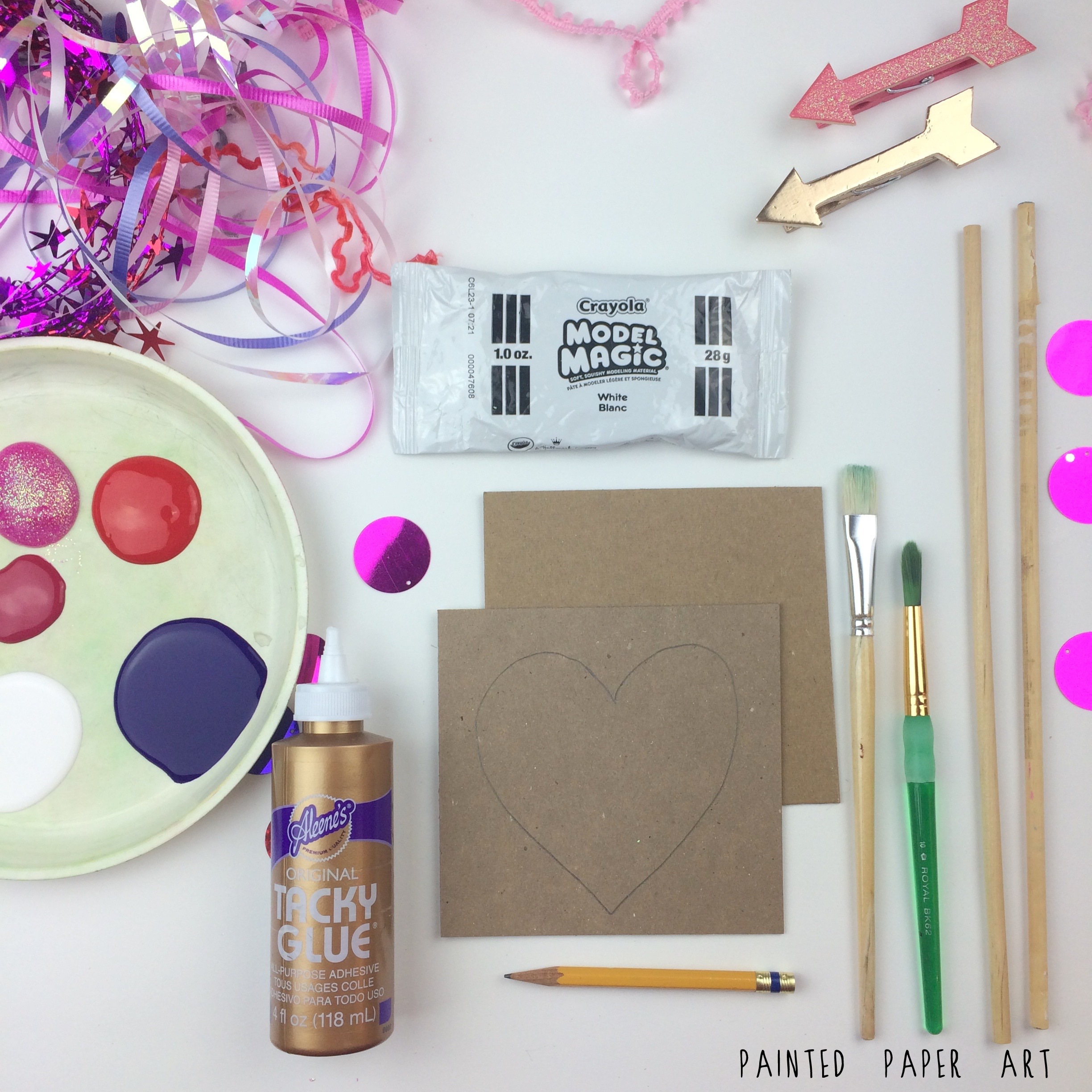 5 x 5 inch thin cardboard
Tempera paints: red, pink, purple and white
Tacky glue or glue with stronger adhesive
Ribbons, glitter, sequins, garland 
Pencils
Paintbrushes
Wooden sticks (dowel rod)
Crayola's Model Magic or air dry clay.
Scissors
Let's start creating:
Clay Heart Wand
Create a heart shape out of air dry clay (Model Magic). Take a wooden stick (dowel rod) and pierce into the bottom of the heart. Let dry. Paint the heart on both sides using tempera paint. Lightly apply glitter paint for added sparkle and let dry.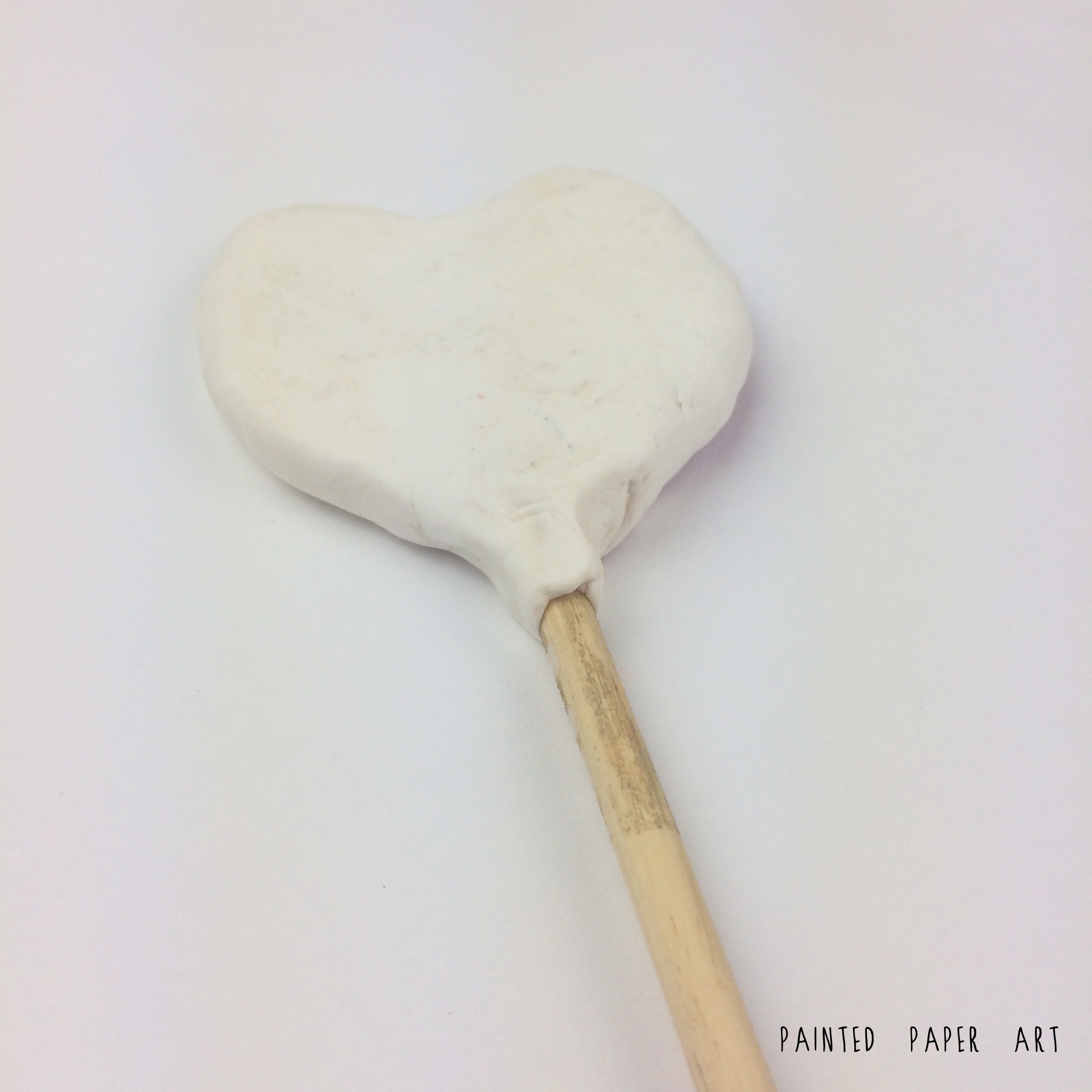 Cardboard Heart Wand
With pencil, draw a large heart on the 5 x 5 inch cardboard. Use a paintbrush to apply tempera paints inside the heart. I suggest mixing colors inside the heart. Don't be afraid to show various brushstrokes. As an option, lightly brush glitter paint on the top to add a touch of sparkle. Let dry.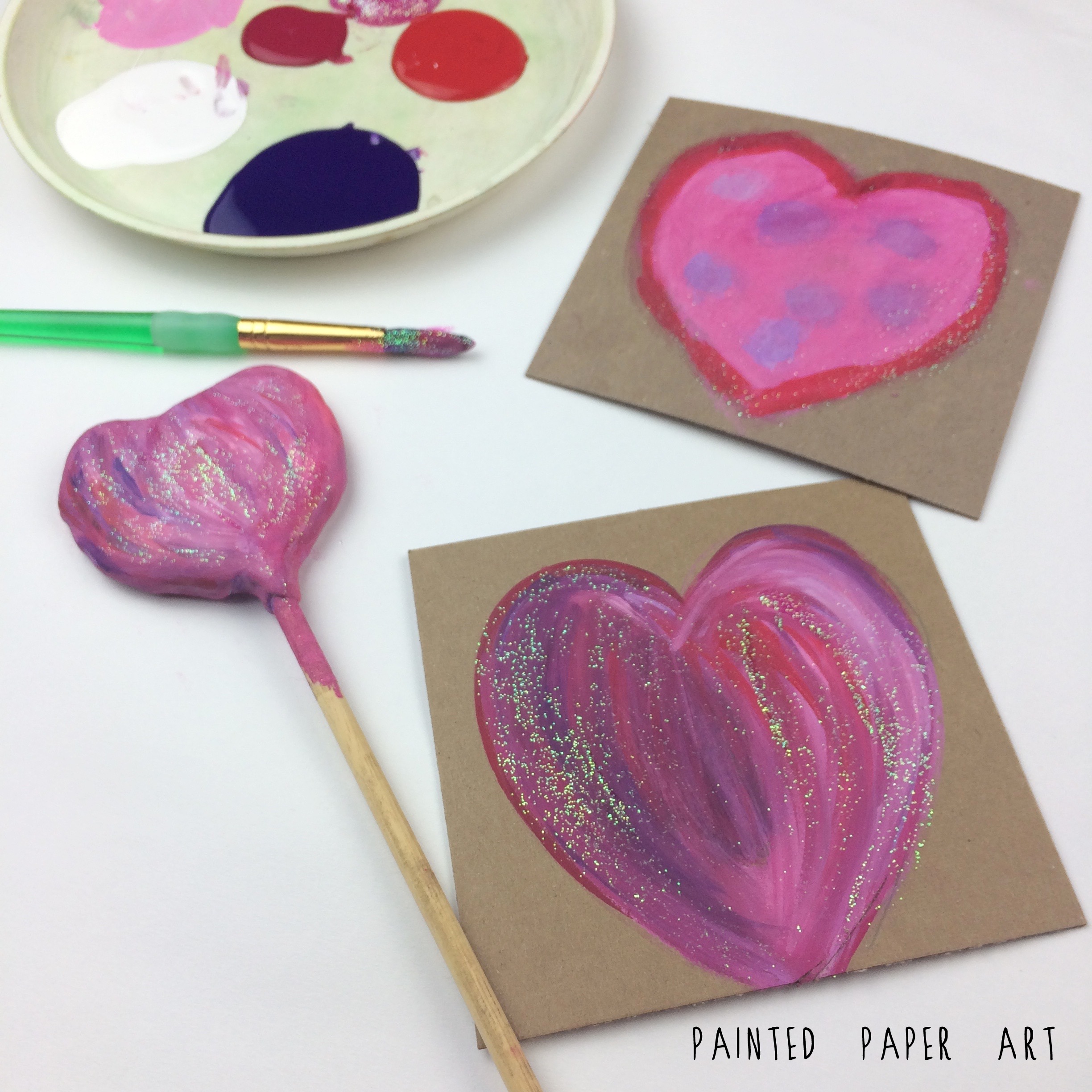 Once the paint on the cardboard heart is dried, cut out the heart with scissors and glue a wooden stick or (dowel rod) onto the back using craft glue.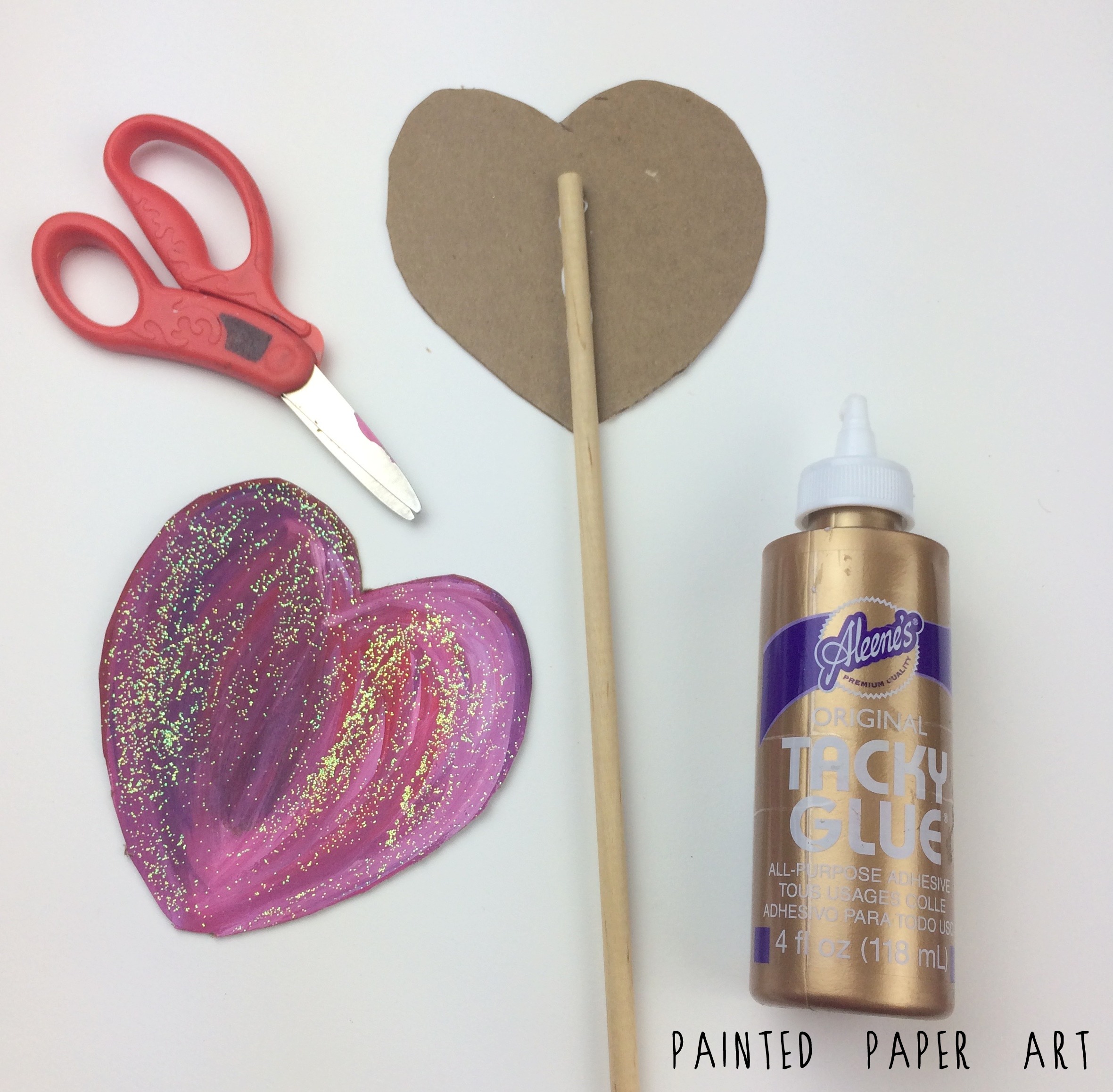 Next, add ribbons, sequins, and garland on to the wand. Many ribbons can be easily tied on.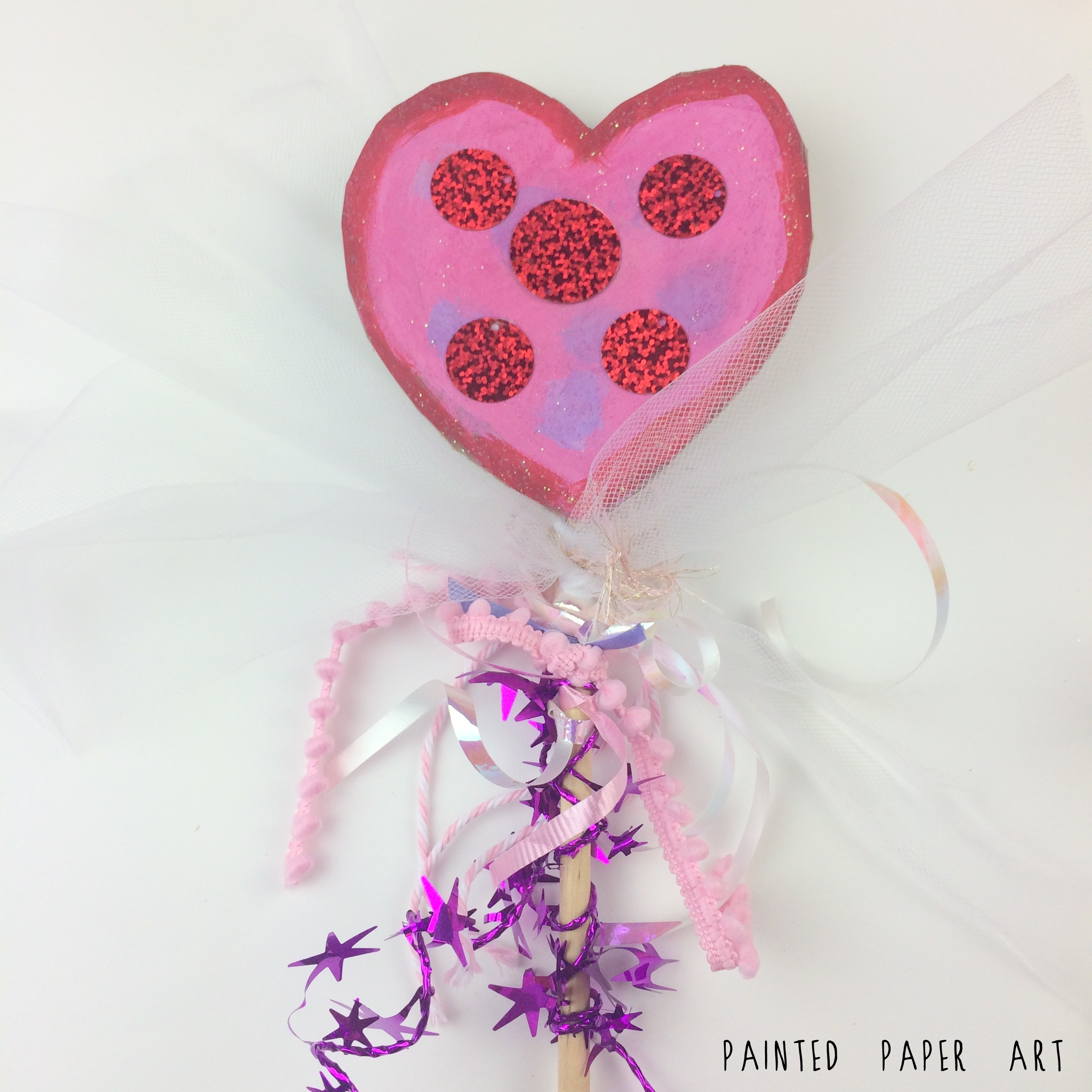 Affix sequins with heavy craft glue or tacky glue.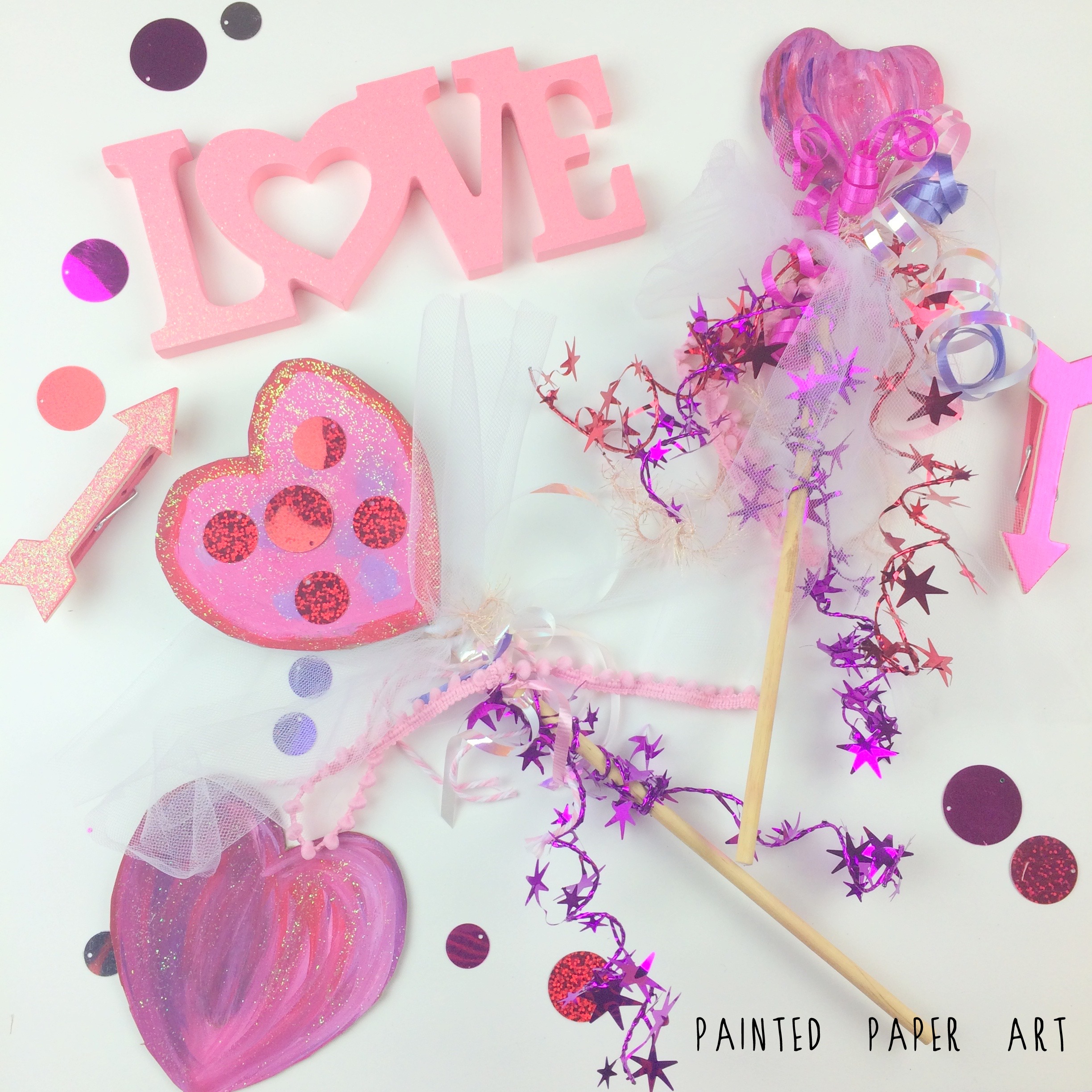 Then let the fun begin!
Cast fun and delightful wishes upon friends and family!
Want to see more Valentine's Day art projects?
Click on the link below.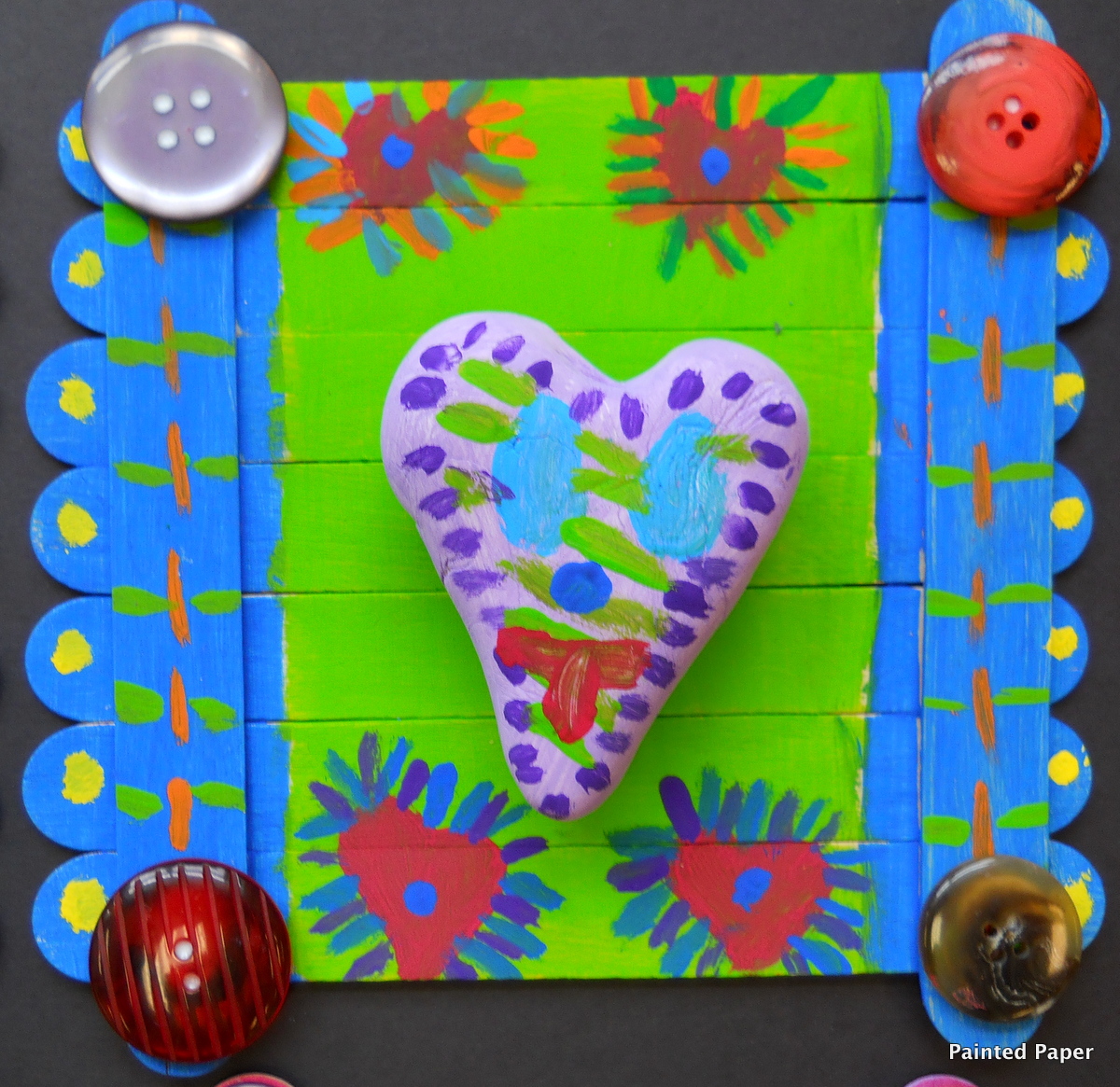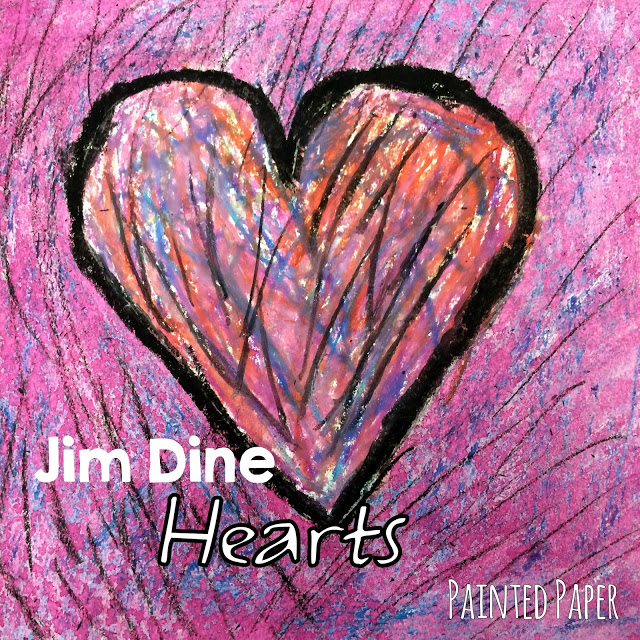 Check out our latest issue of CREATE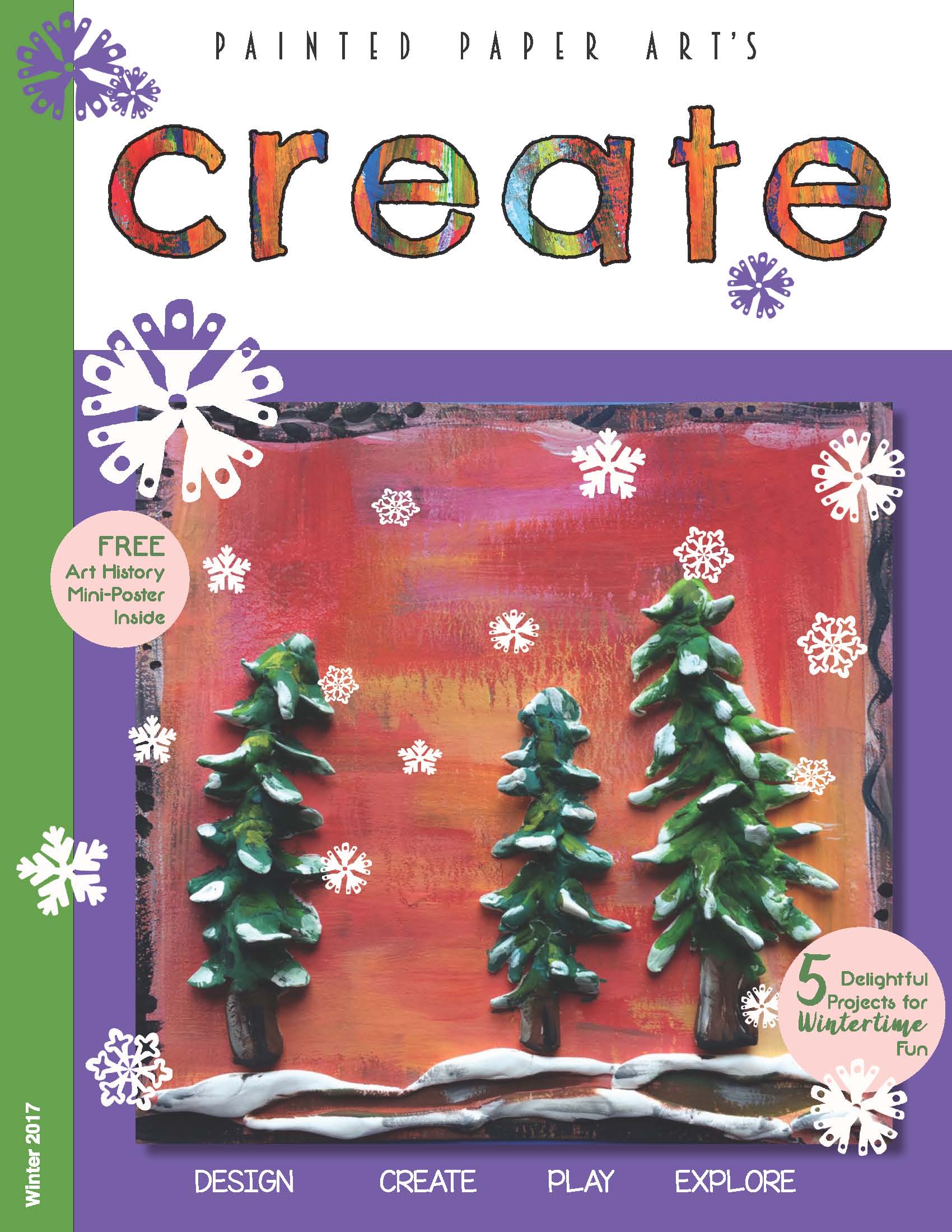 Keep on Creating!
Laura 🙂