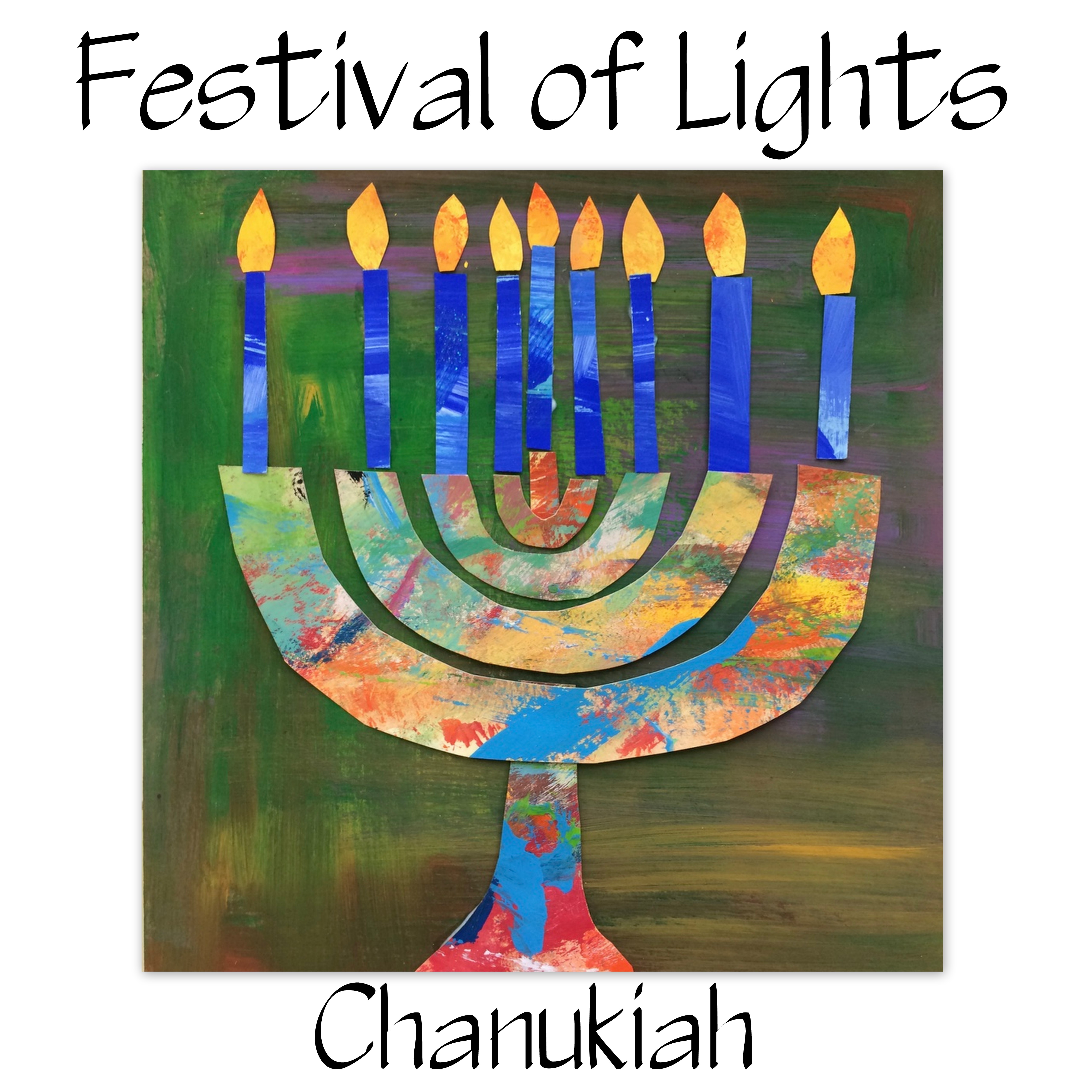 Festival Of Lights- Menorah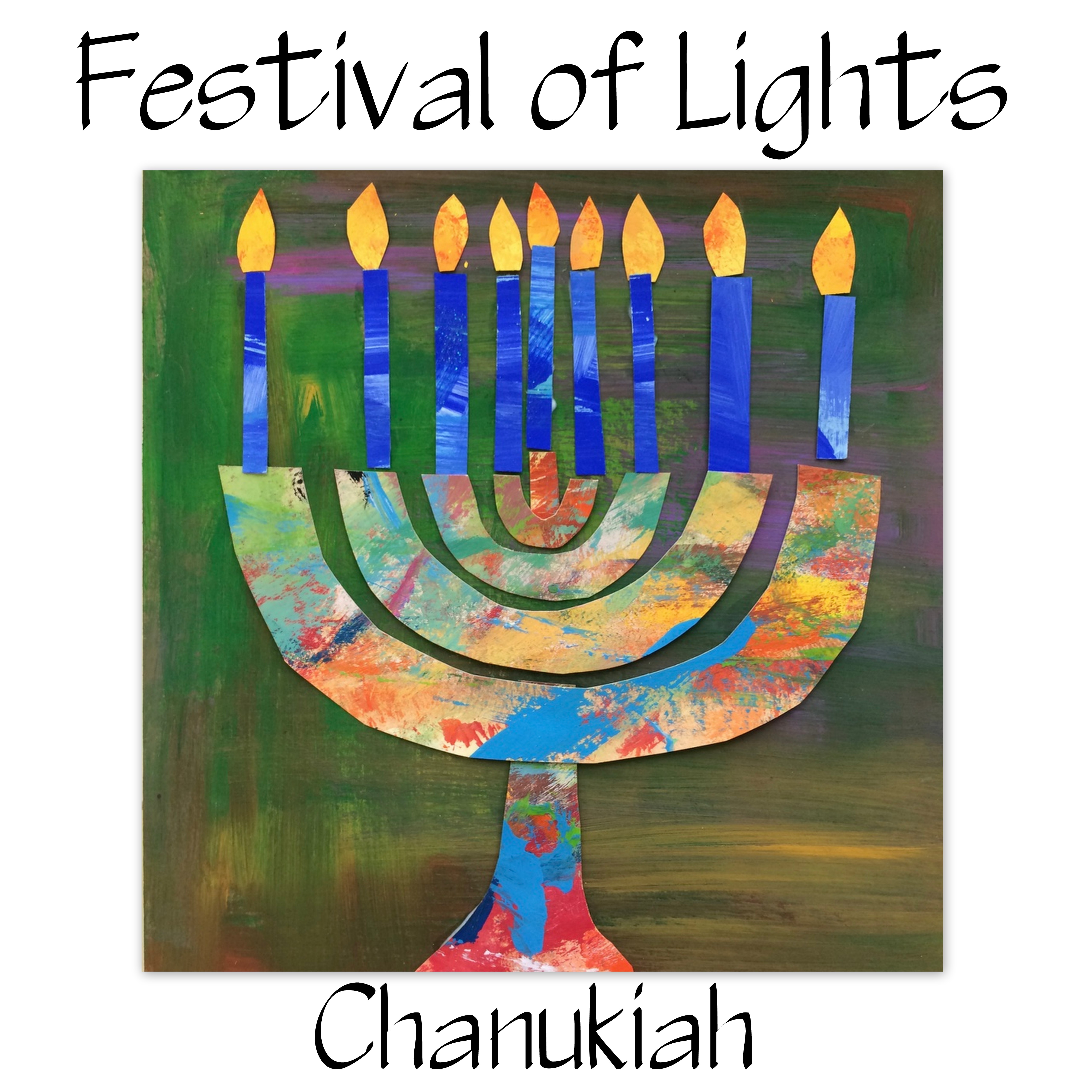 Celebrating various holidays is special for my students. One project that is a favorite of many is the Festival of Lights Menorah. The Chanukiah (the menorah) is a nine-branched candelabrum that is used on Hanukkah. Chanukiahs are commonly made out of metal, or stone, and can be purchased at a Judaica store, but they can be made out of anything, and many people choose to make their own.
On the first night of Hanukkah the Shamash, the candle used to light all the others, is lit, as well as one of the other eight candles. Every subsequent night another candle is added, until, on the eighth and final night of Hanukkah all the branches of the Chanukiah are lit. The candles commemorate the original Hanukkah miracle of one container of oil burning for eight days in the time of the Maccabees.
The Hanukkah menorah is a nine-branched candelabrum lit during the holiday of Hanukkah, as opposed to the seven-branched menorah used in the ancient Temple or as a symbol. The menorah is among the most widely produced articles of Jewish ceremonial art. The seven branched menorah is a traditional symbol of Judaism, along with the Star of David.
Materials you will need: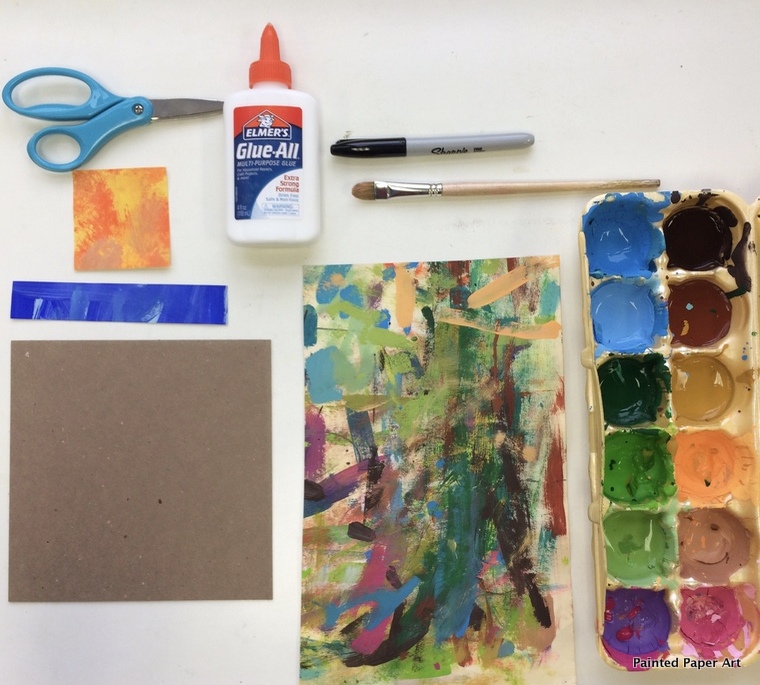 Creating the background.
Apply tempera paints on a square piece of cardboard and let dry.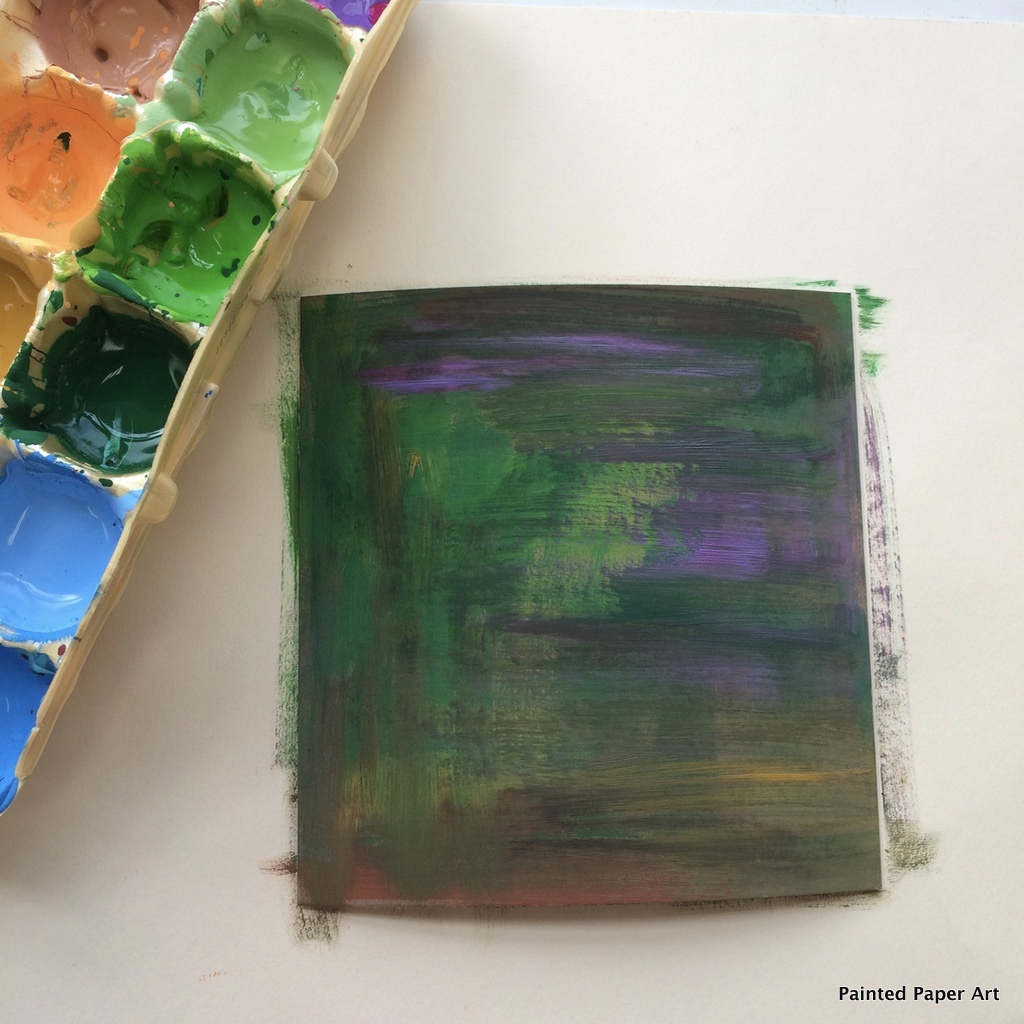 Creating the Candelabrum.
On a piece of previously painted paper, I used old placemats that were used under papers that we painted on, draw out the Menorah using a Sharpie. Notice I used the letter "U" to create these. The "U's" are nestled inside of one another with a thin rectangle in the middle representing the Shamash. Don't forget to add the triangular base.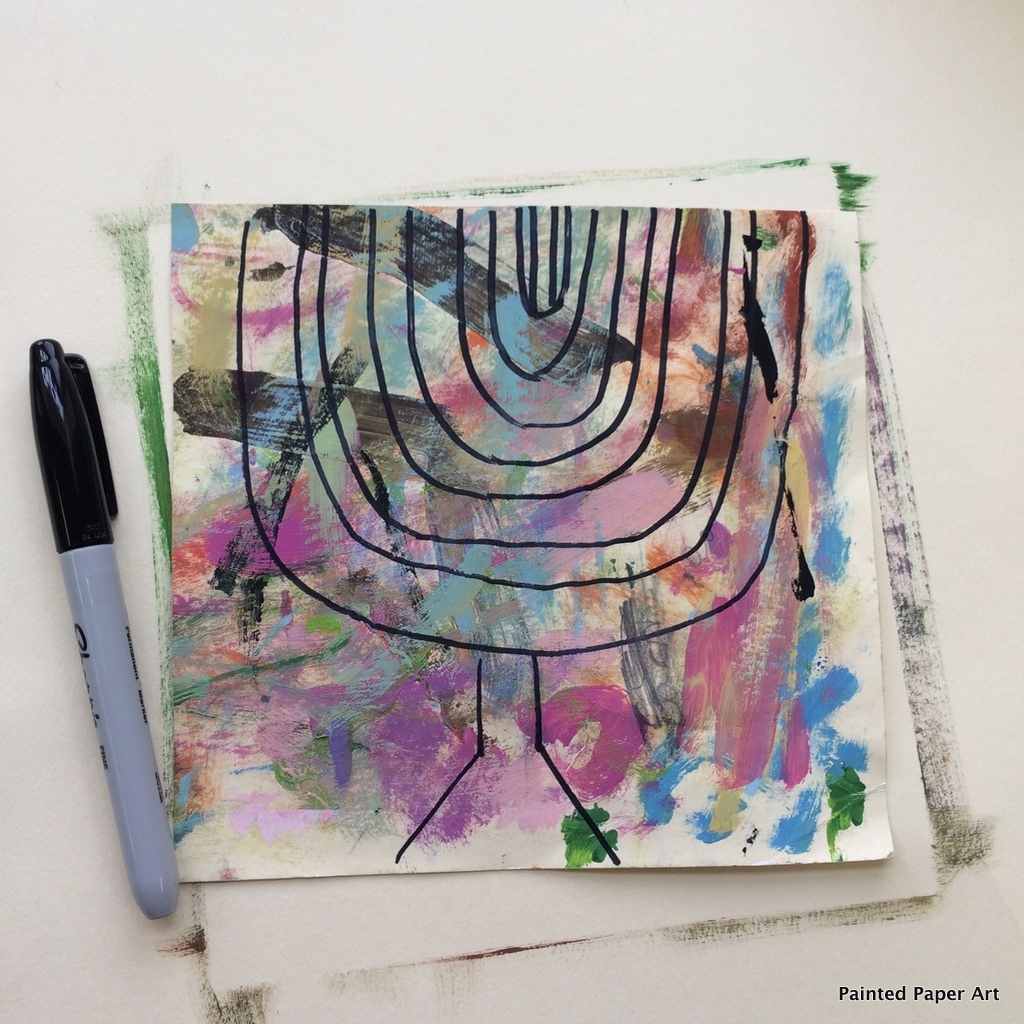 Cut out all the shapes, even the triangular base, and glue onto the dried painted cardboard.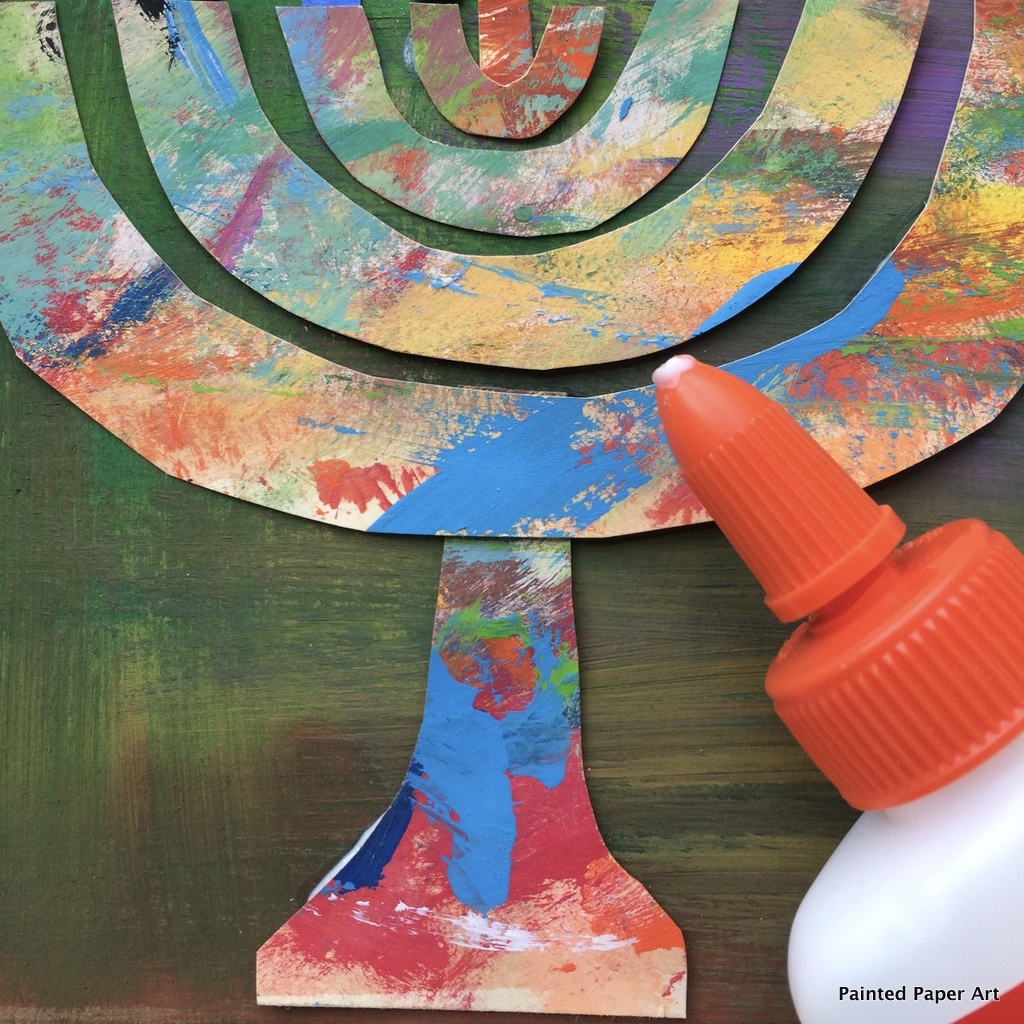 Adding the candles.
Using bright colored paper or previously painted paper ( I used blue), cut rectangular shapes to represent the candles. Glue down.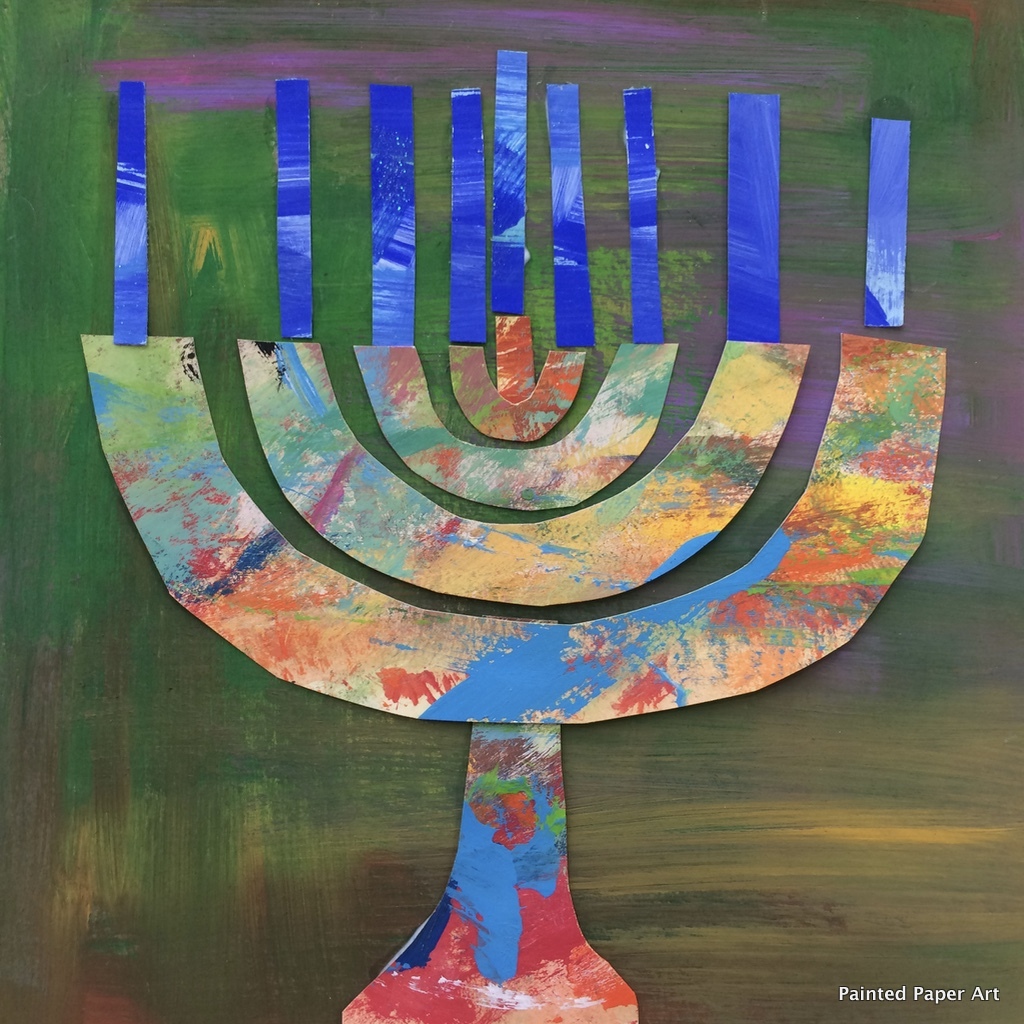 Add small oval shapes to represent the flame of the candles, created out of previously painted paper.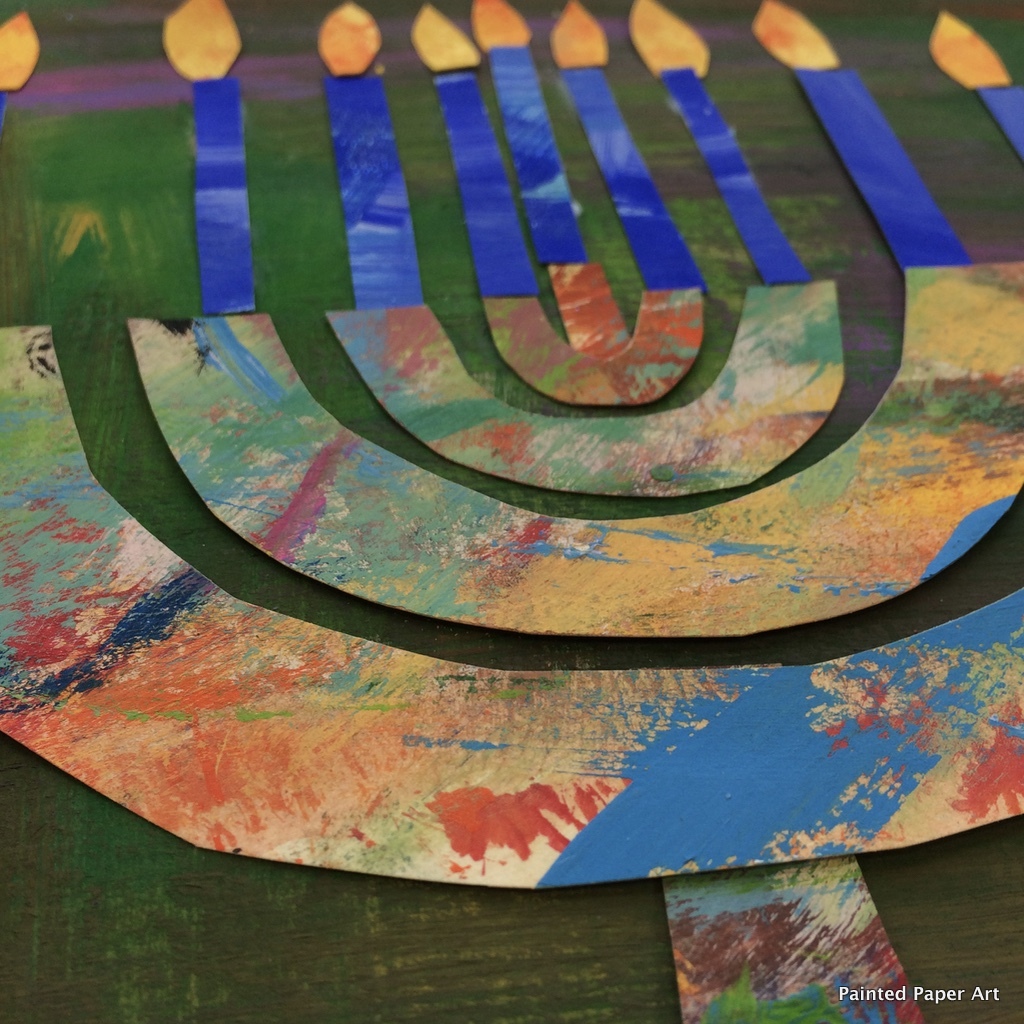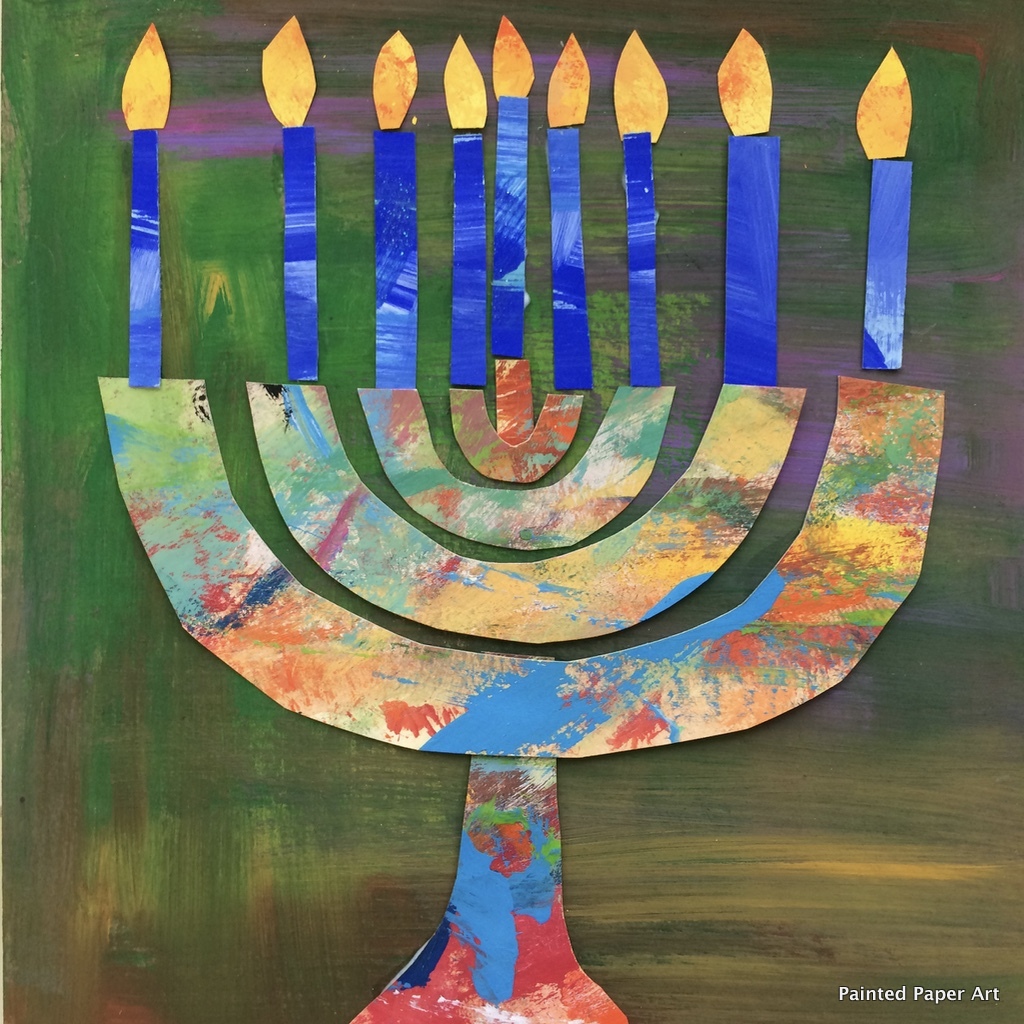 Enjoy creating
and
Enjoy the Festival of Lights!
Laura 🙂