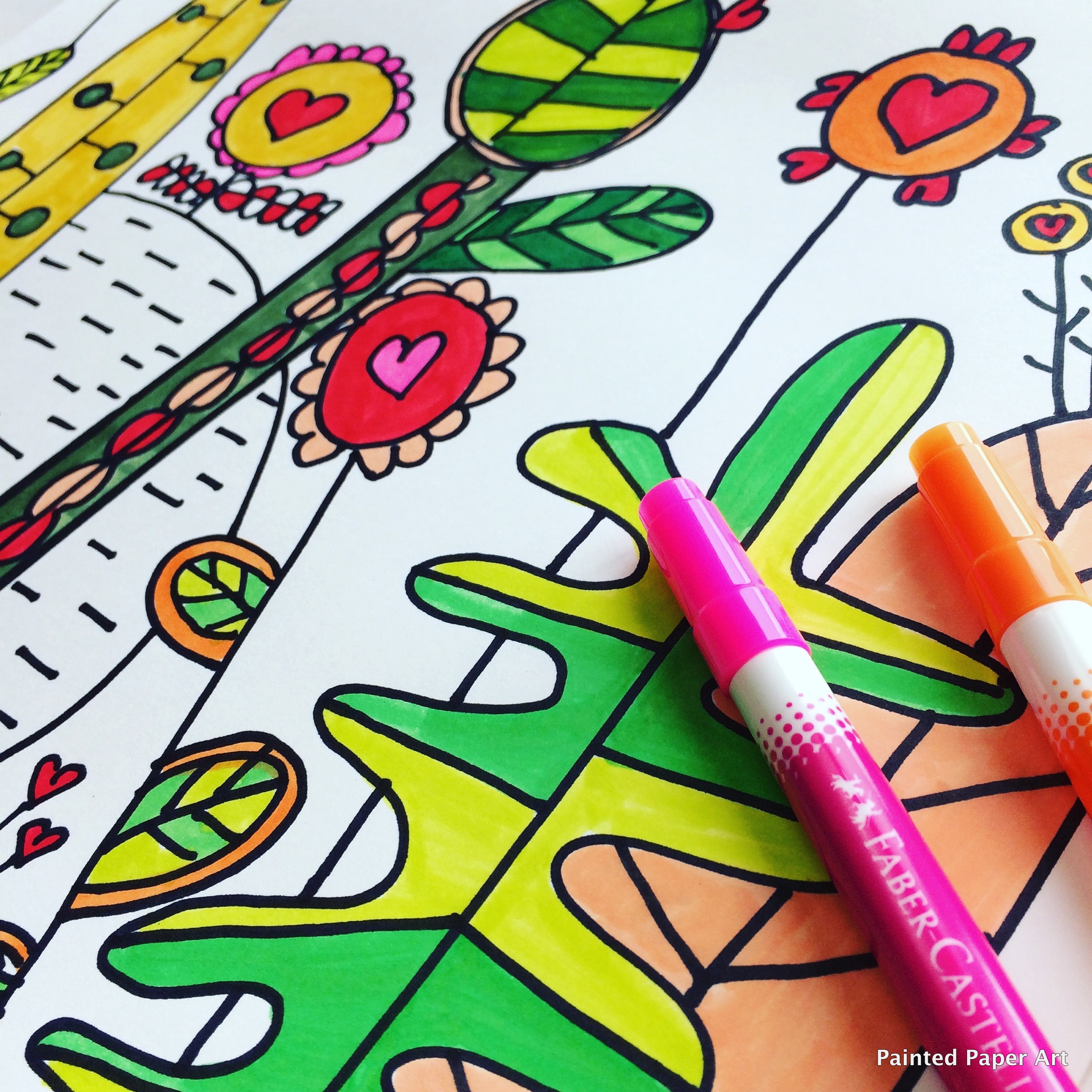 In My Heart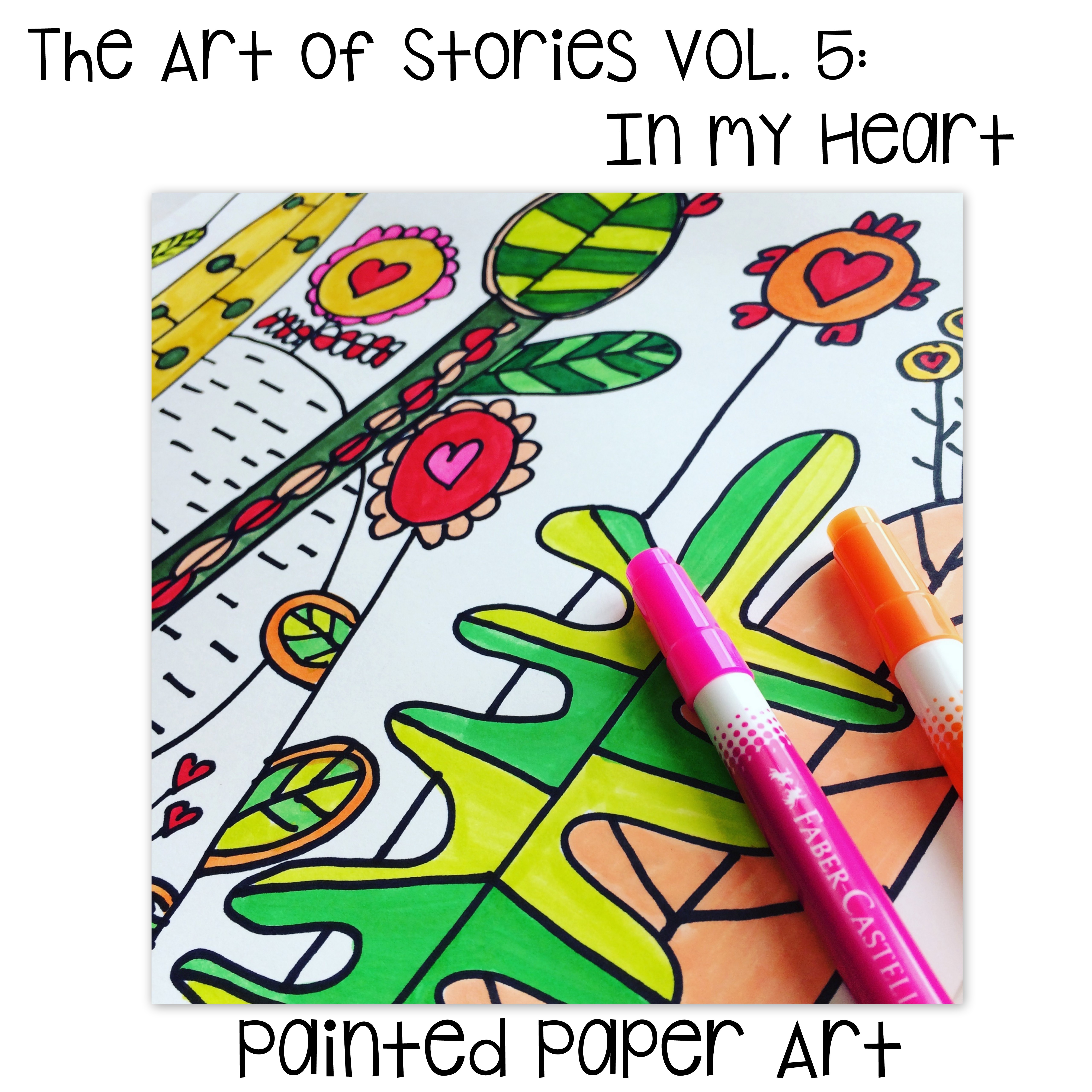 Can I just tell you that this book, In My Heart, is so incredibly adorable.  It is an eye catching, colorful explosion of feelings. Author Jo Witek describes it "as a vibrant celebration of feelings, in all their shapes and sizes."
"My heart can feel so many feelings, and yours can too! Today my heart is proud. How does your heart feel ?"  
We could all use a gentle reminder that its ok to have various feelings. I know that any child will relate to this delightful book.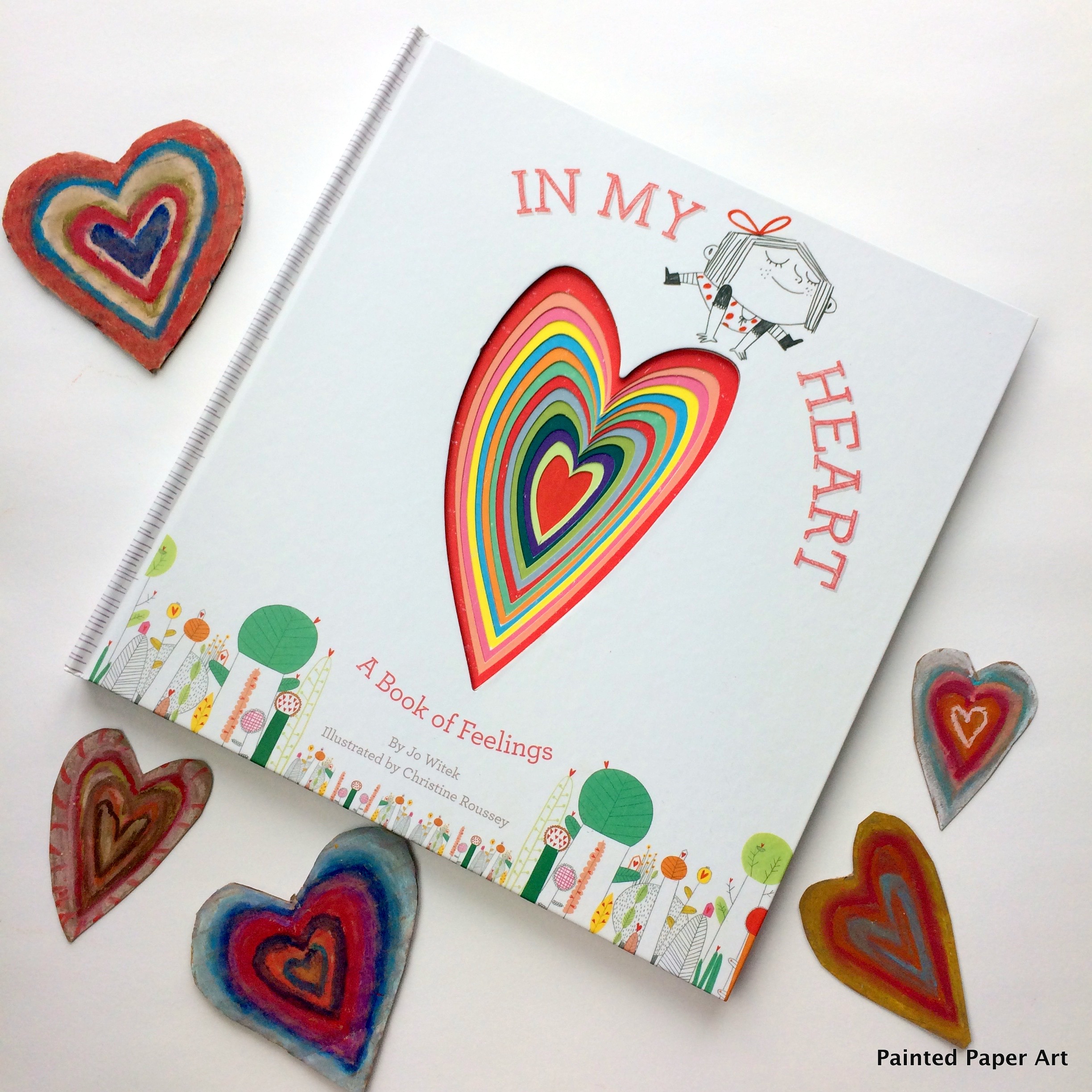 After looking at these clean, graphic drawings and images created by illustrator Christine Roussey, we jumped right in with a black sharpie to create a fantasy style landscape.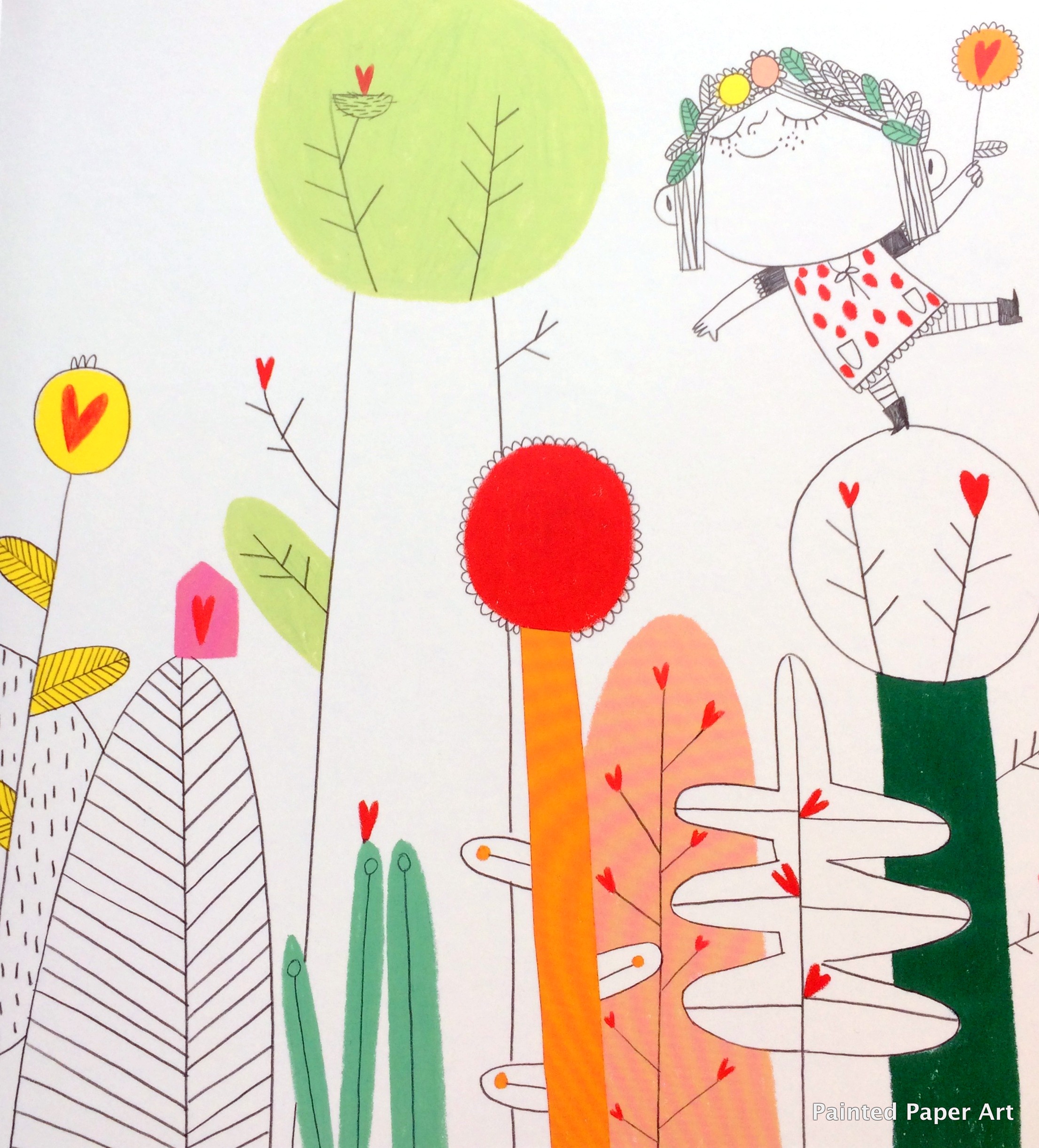 I suggested simple lines and repeated patterns with white background to complement the sharpie designs.
Next, use thin tip markers to neatly color in the images, making sure not to color in the white background. We used these fabulous duo tip Faber-Castell markers on our drawings.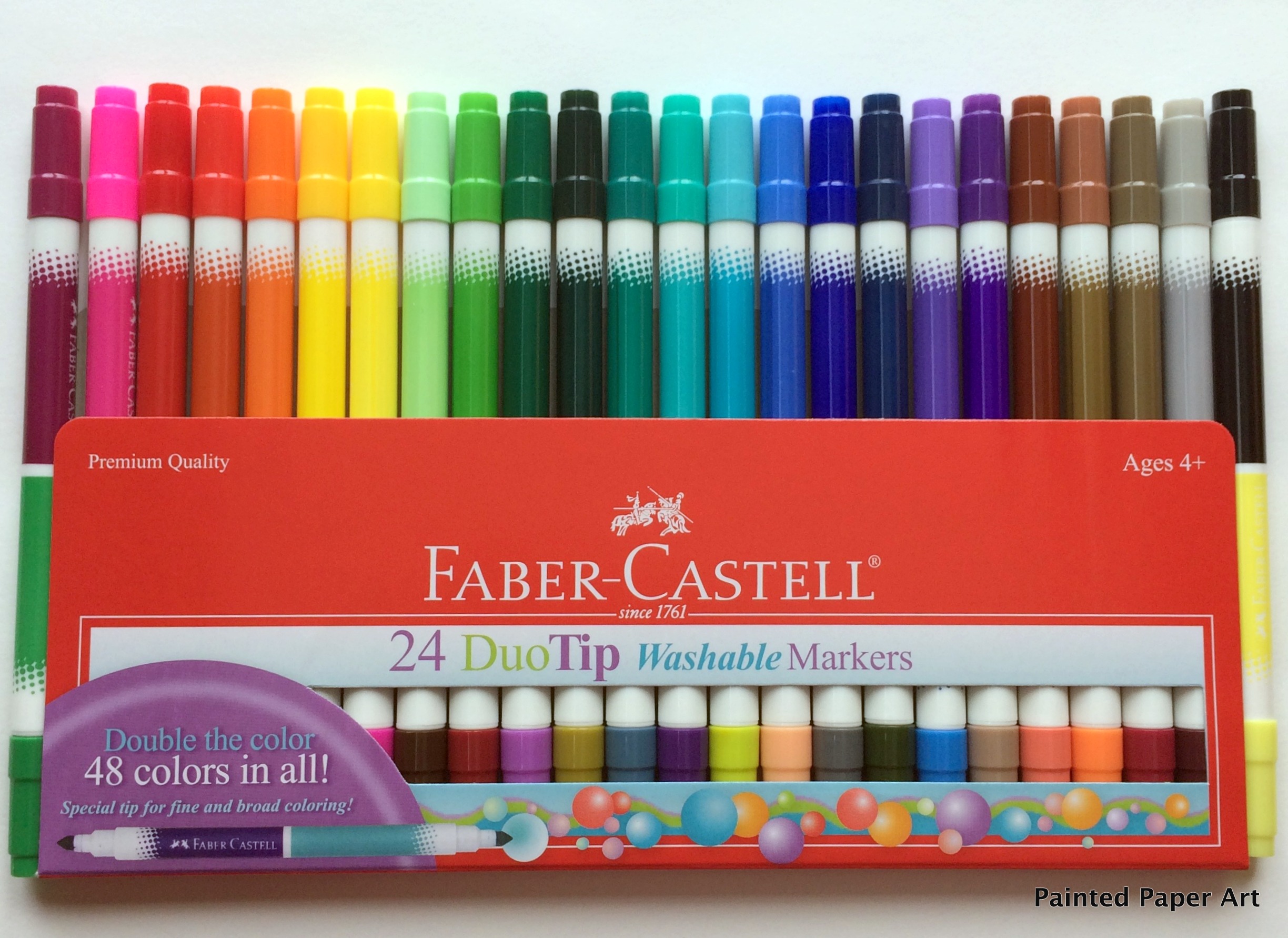 Remember, leave the background white to get the clean graphic design appearance.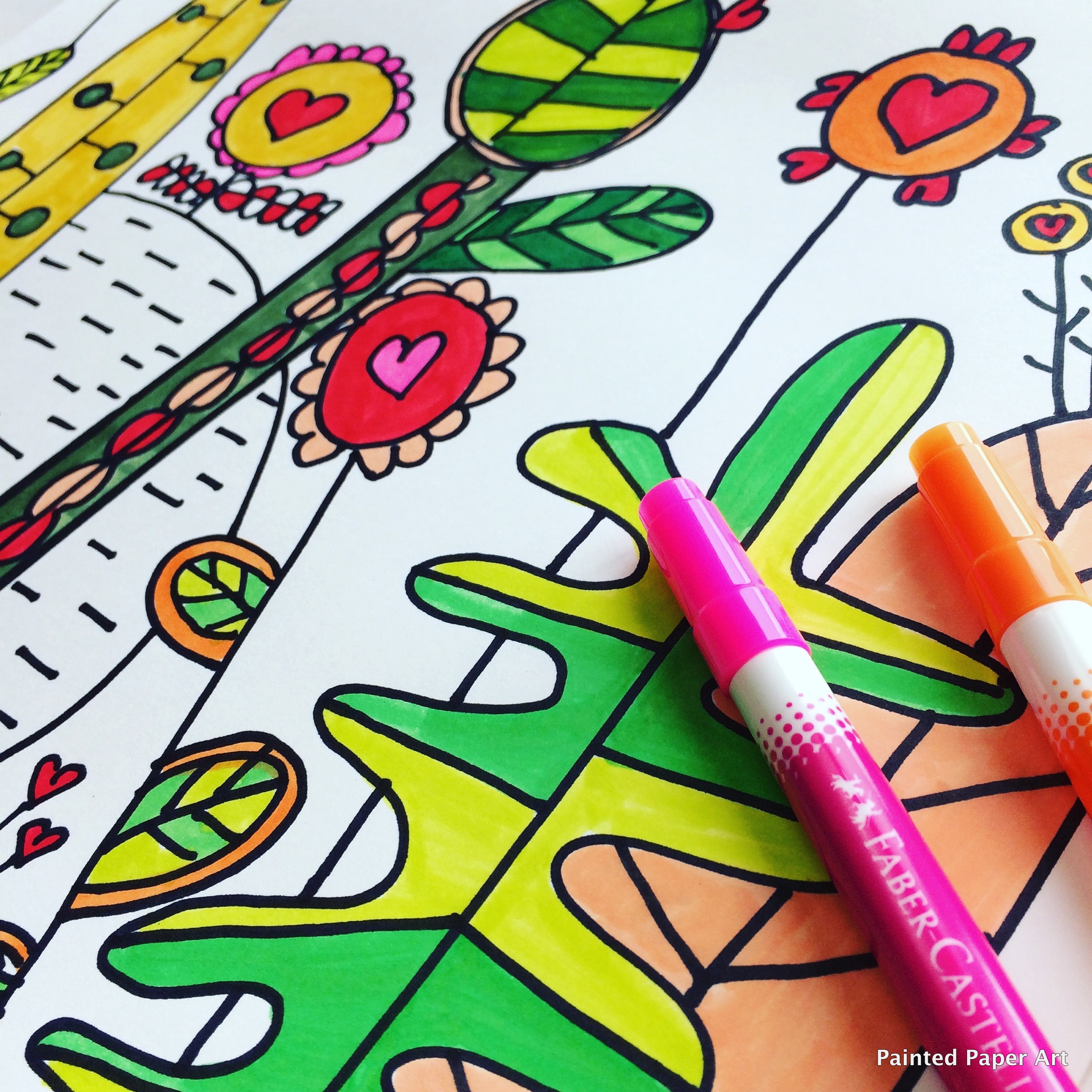 Gallery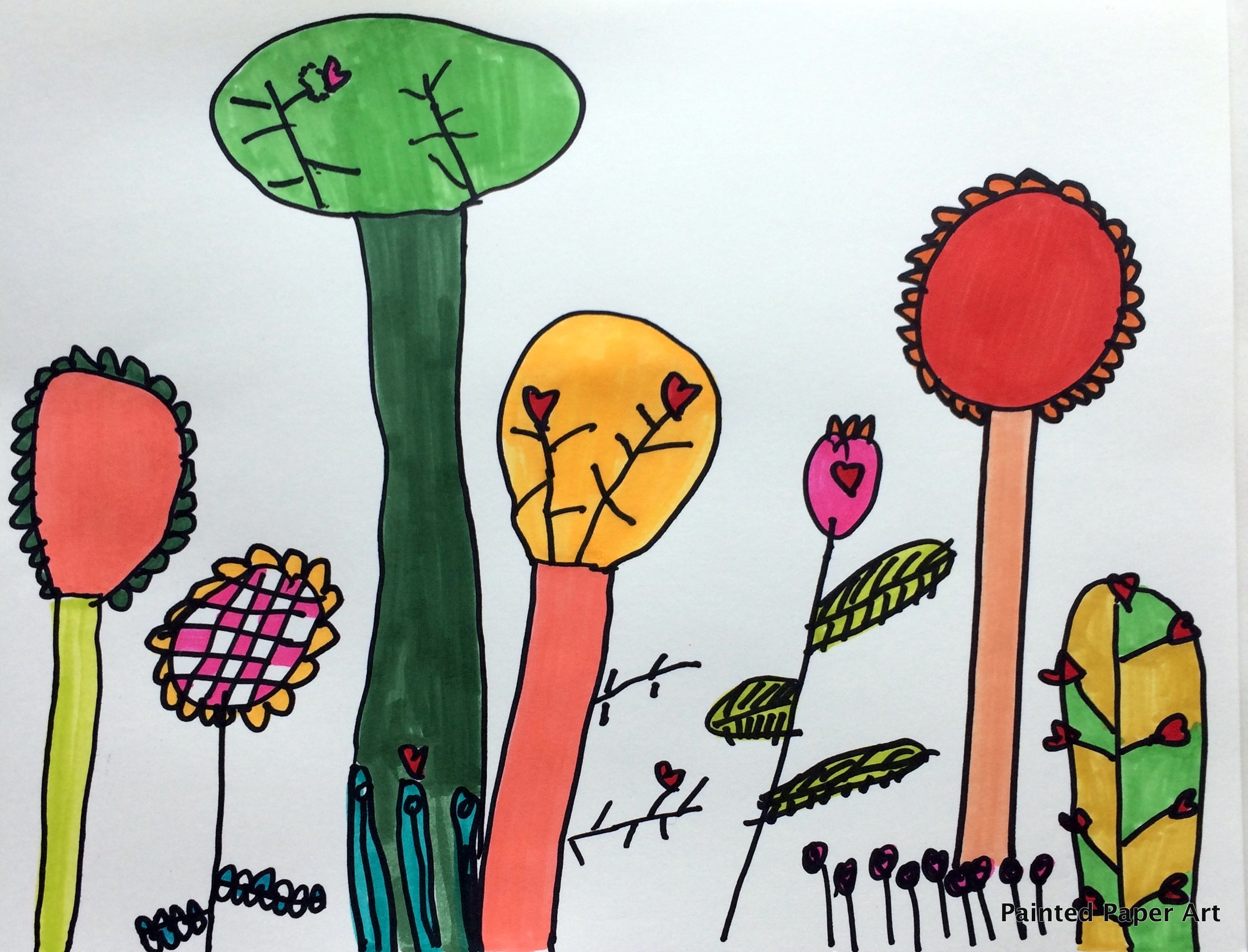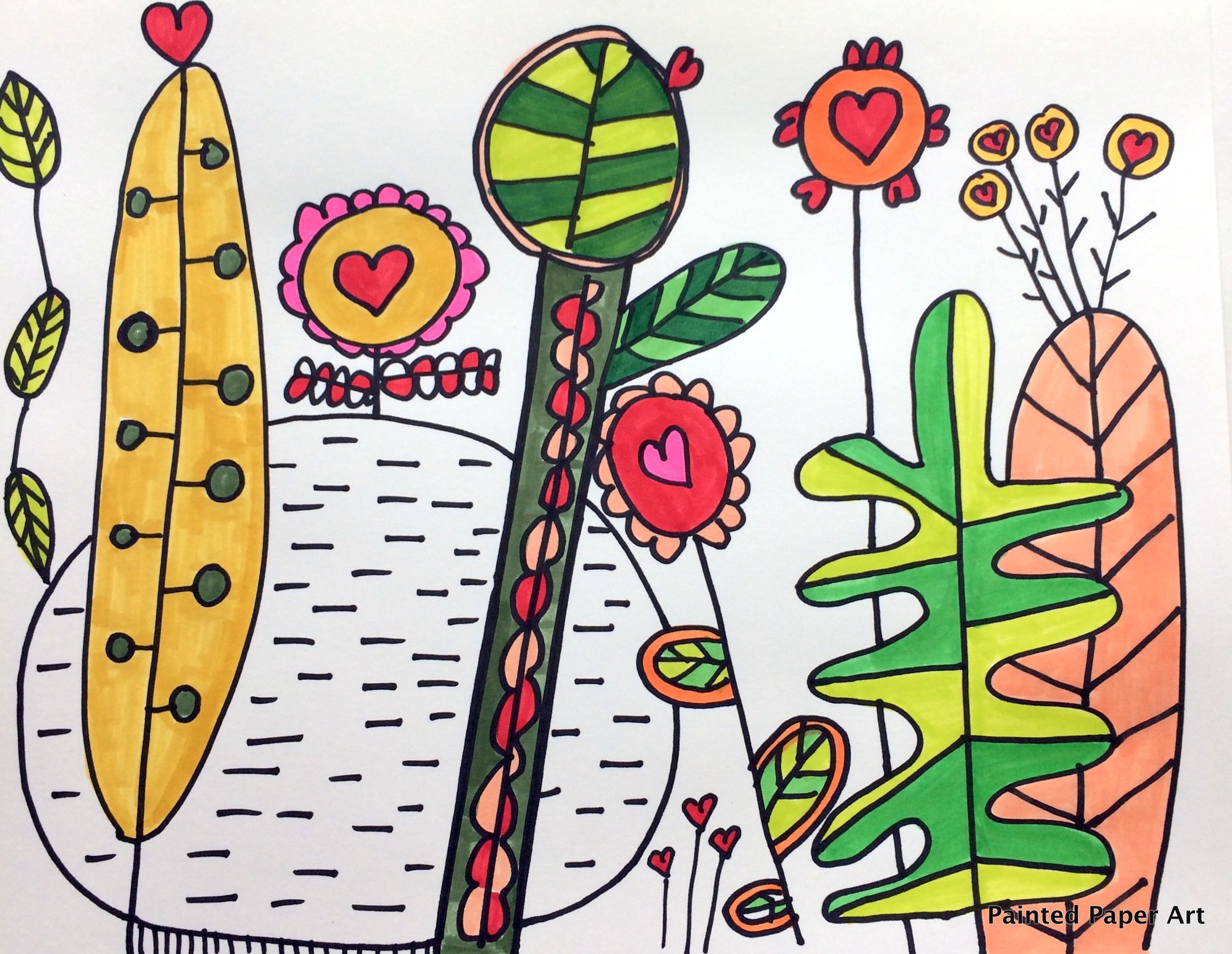 For an additional option, we also cut hearts out of cardboard and used oil pastels to create radiating designs.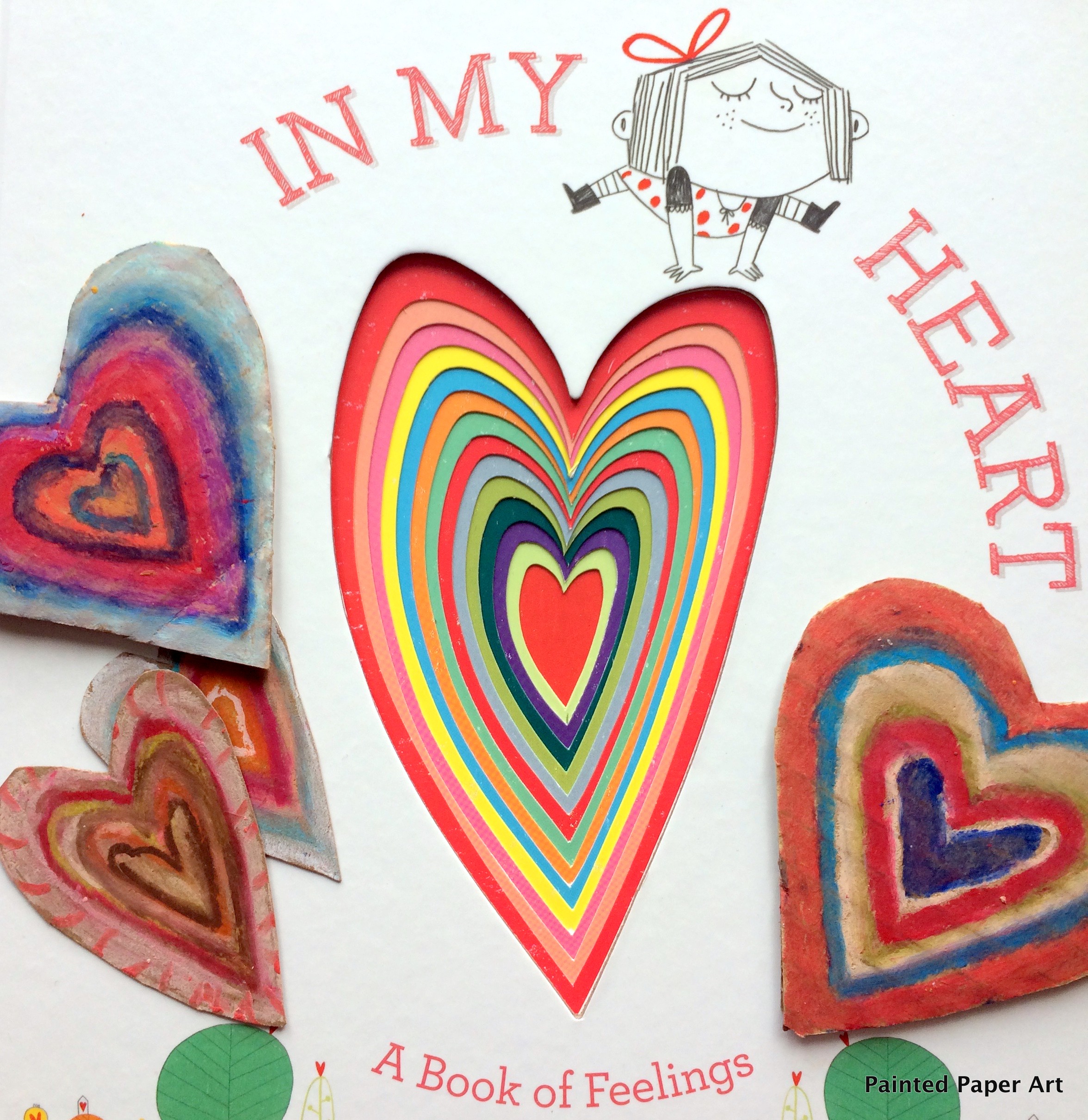 "Sometimes my heart feels like a big yellow star, shiny and bright.
I smile from ear to ear and twirl around so fast,
I feel as if I could take off into the sky.
This is when my heart is happy. "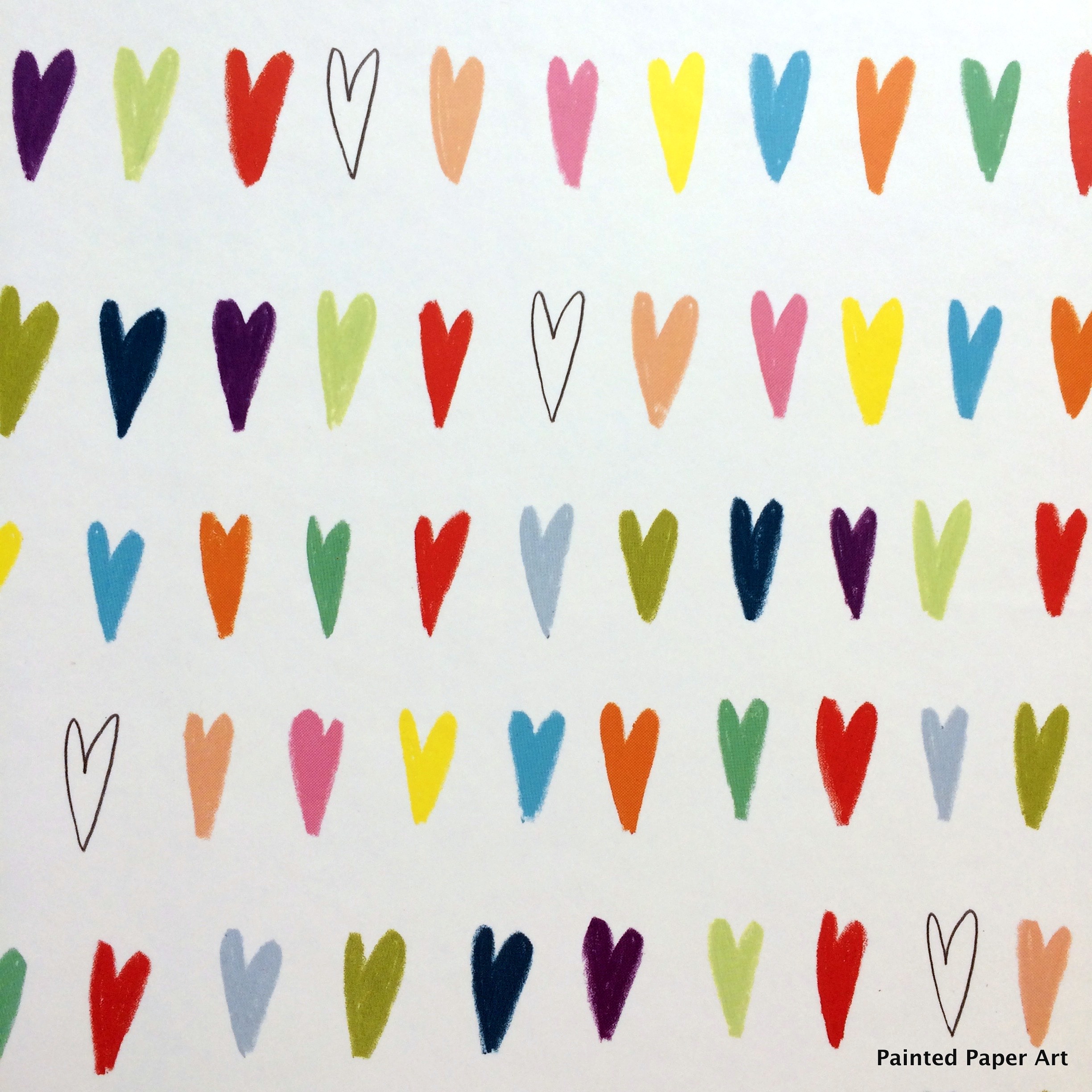 Keep on Creating! 
Laura