Hey folks!  I have been getting a lot of emails and questions on how I organize my classroom and how to teach off an art cart. So, I have started a little series called
Painted Paper Art: The Organized Art Teacher
I'll be honest with you. I have trouble keeping things organized at times. But, if you realize you are not perfect and remember you are always a work in progress, then hey all things are good! Just remember to work on the small piles and it will make your life easier. Notice I didn't say EASY ! lol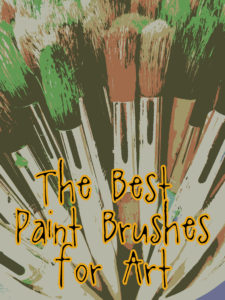 If you are new to teaching or just curious what brushes I use, I created a short video showing my favorite brushes and the way I use them with my students.
School is right around the corner. If you need to order some, these are by far my favorite.
Royal Langnickel and School Specialty
I love painting with kids and I want to share with you my tips and helpful information. Need more tips on organizing your room? Make sure you sign up for the newsletter over to the right.
Another item I use to keep my life and classroom organized is The Art Teacher Planner found HERE
Keep Creating!
Laura