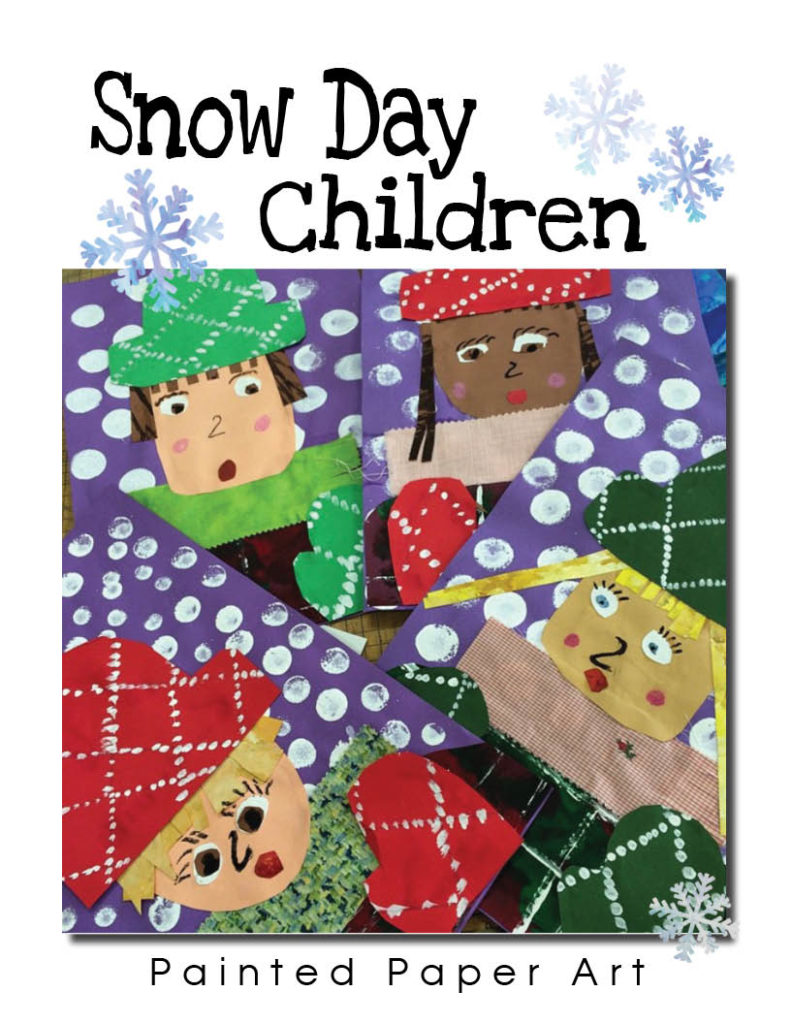 Living in Ohio we see all different types of weather. I know my students love snow days why, who wouldn't? A free day off of school, playing in the snow, drinking hot cocoa!
Here are a couple of projects my students created
to welcome the winter season.
Snow Day Children
Step 1. Create Background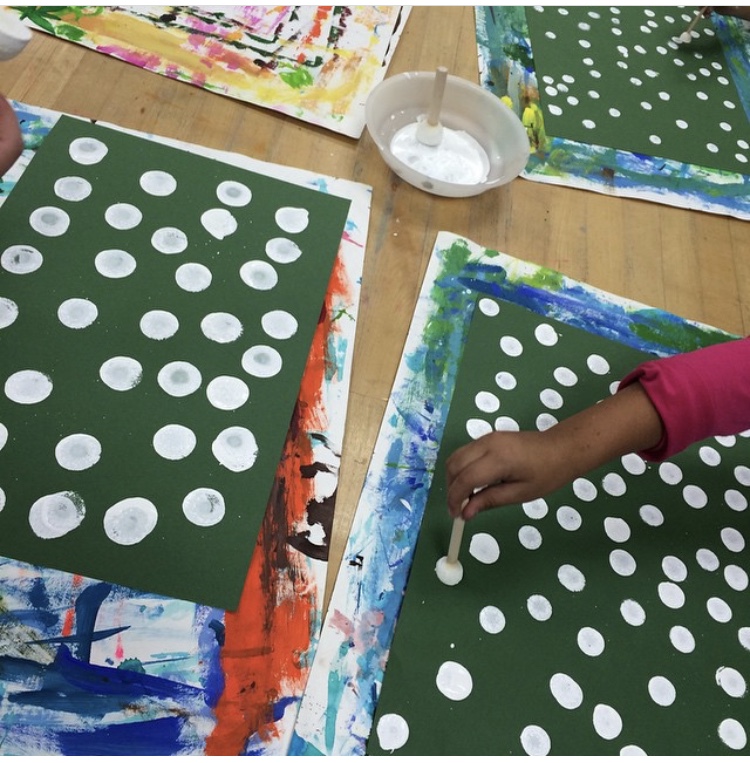 On a piece of dark colored construction paper, add several dots with white tempera paint to represent snow falling.
Step 2. Create Painted Paper
Create an argyle pattern on construction paper with pencil, criss crossing the lines, then paint small dots on pencil lines with white tempera paint to create a stitching look.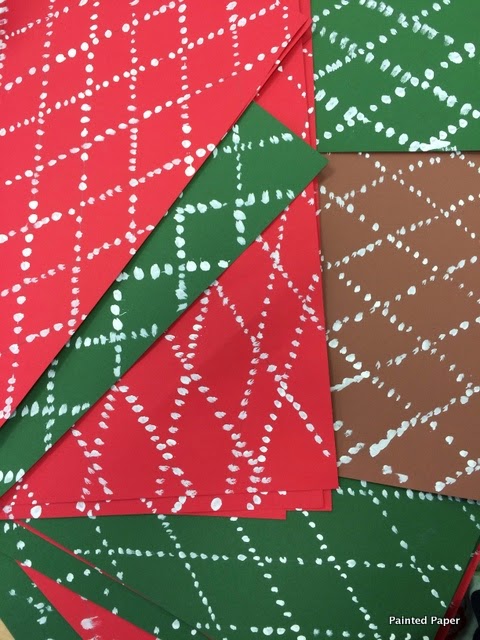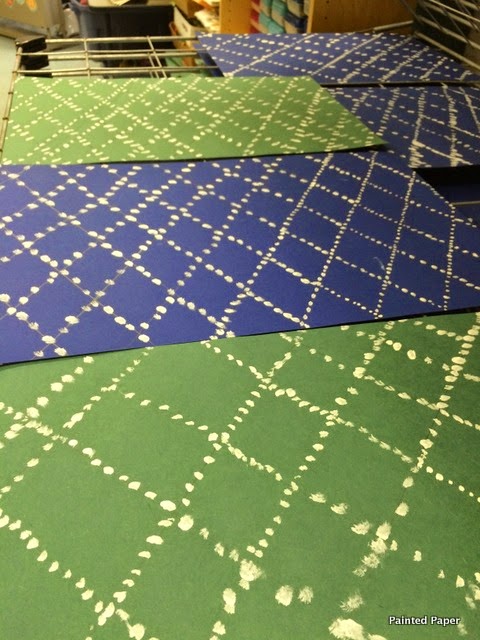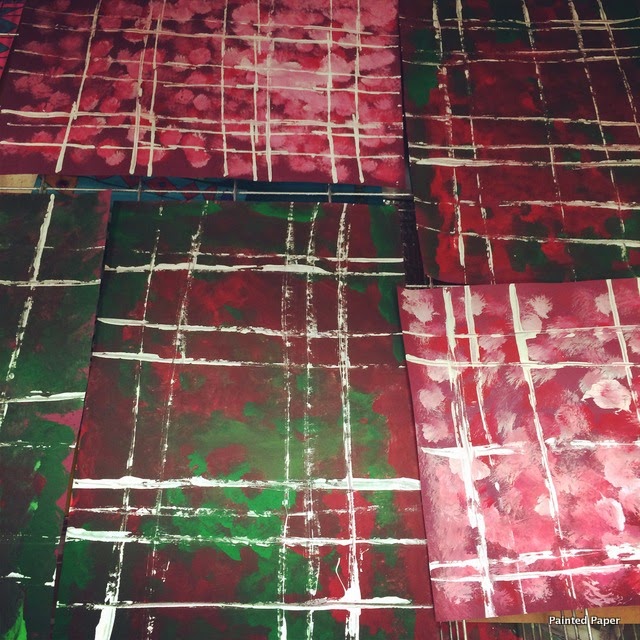 Here is how to make painted paper!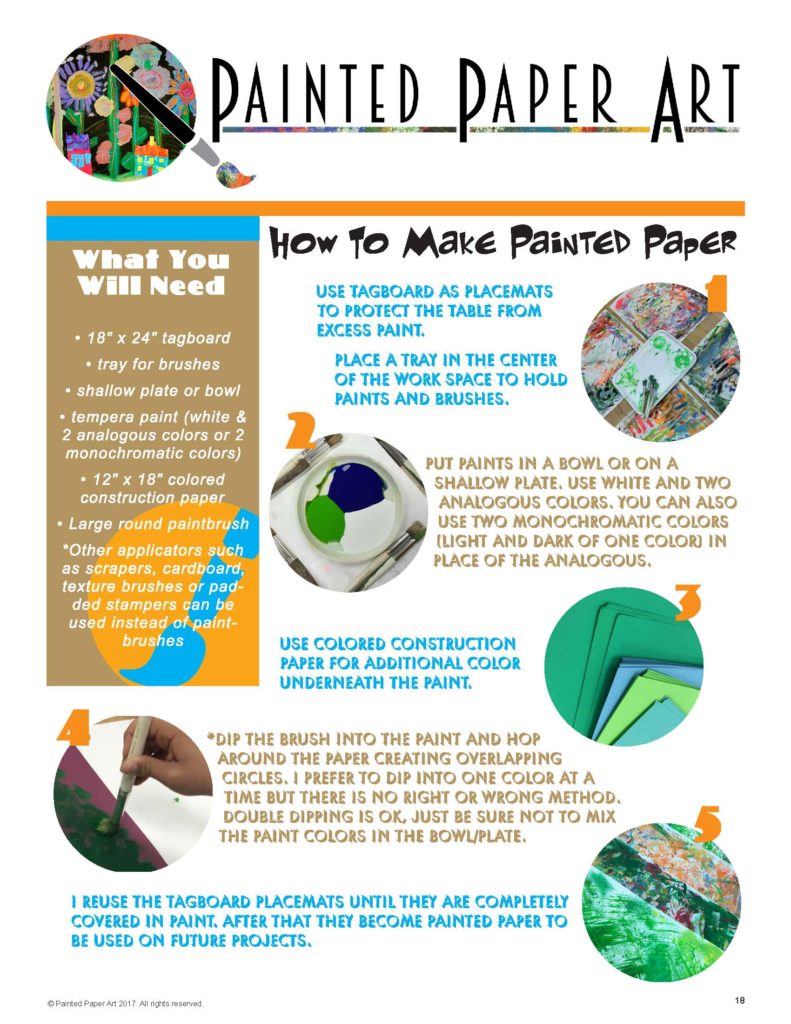 Step 3. Putting it all together.
Choose a 4″ x 12″ piece of plaid painted paper for the shirt, and a large fabric strip for a scarf. Glue down at the bottom on the snow background.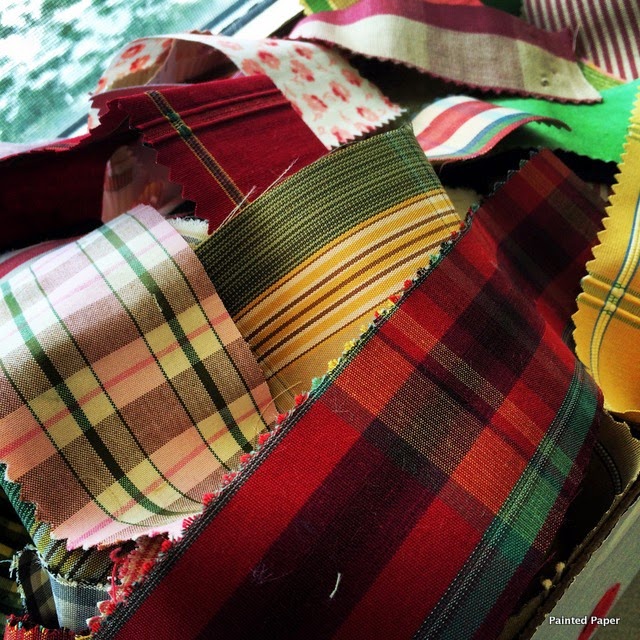 Creating the face and details
Next, gather a 6″ x 6″ piece of skin colored construction paper for the face. Draw a big "u" on the paper (from edge to edge), cut it out, glue it down on top of scarf, then add painted paper hair and white paper for eyes. Add the hat and a pair of mittens created from the argyle paper to finish the outfit.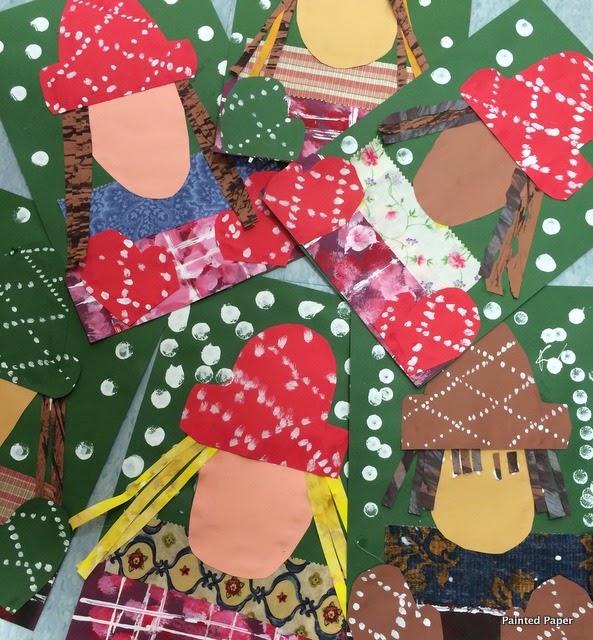 Use oil pastels or crayons to create the facial features.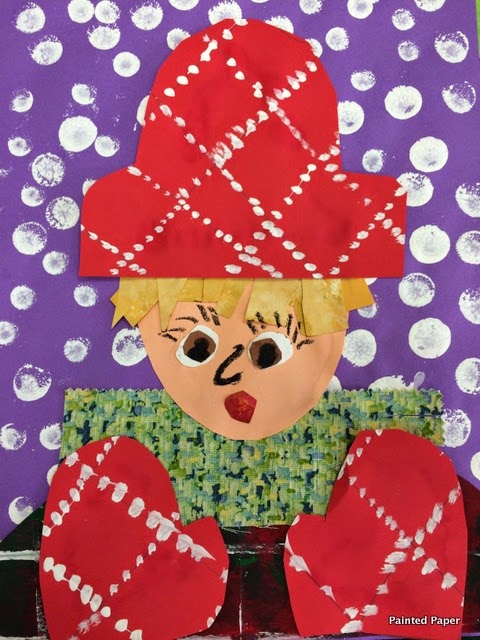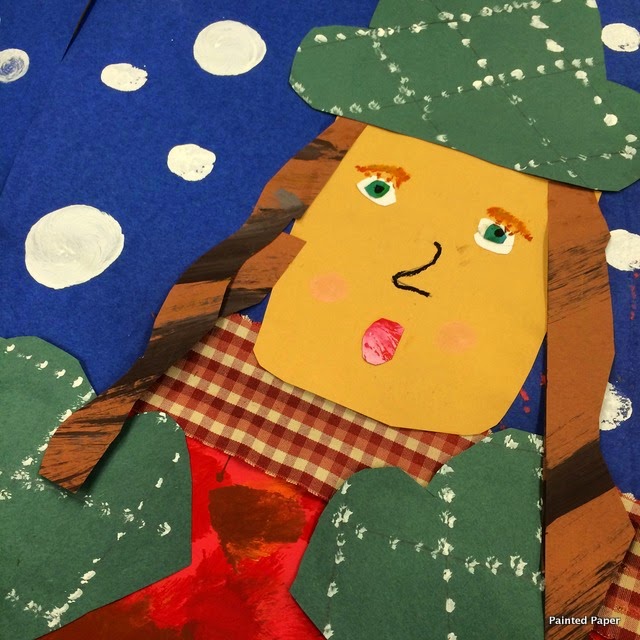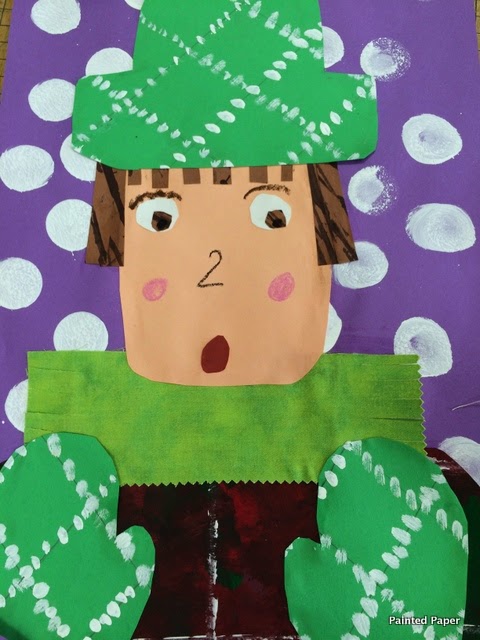 These look so fun when displayed together!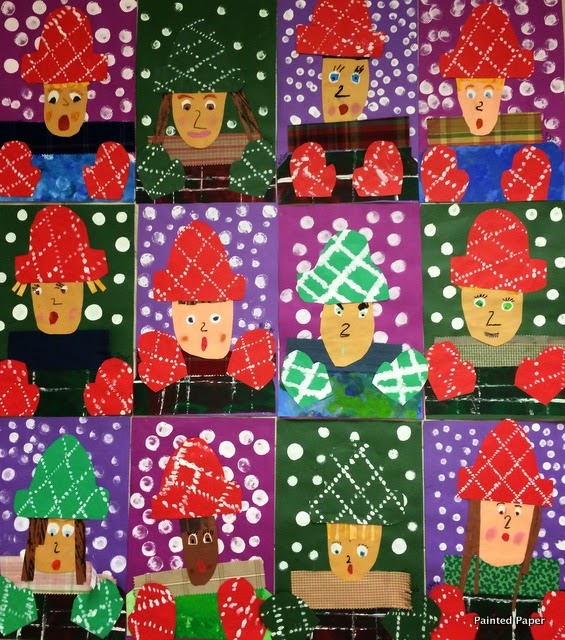 Hot Cocoa and Mittens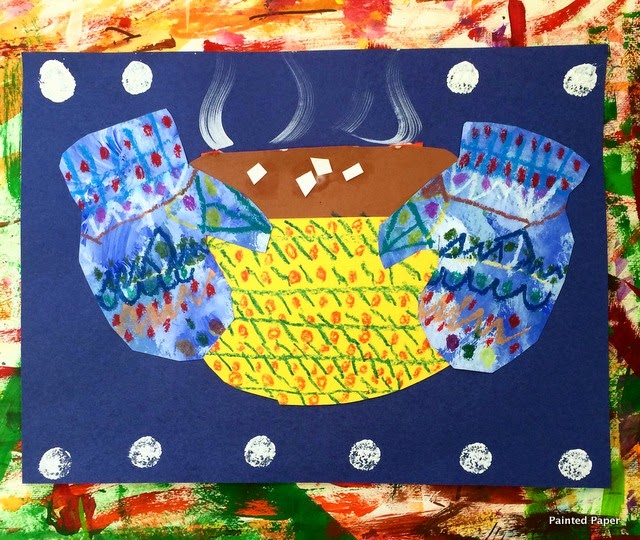 Create mittens with lots of fun symmetrical patterns. Use oil pastels or crayons on previously painted paper to make the symmetrical designs.
Here is a mitten pattern if needed.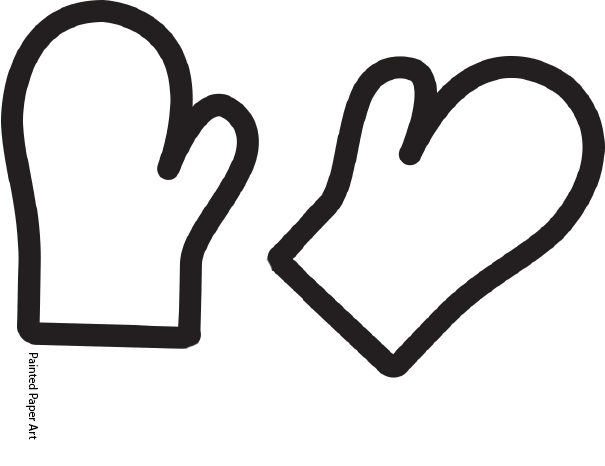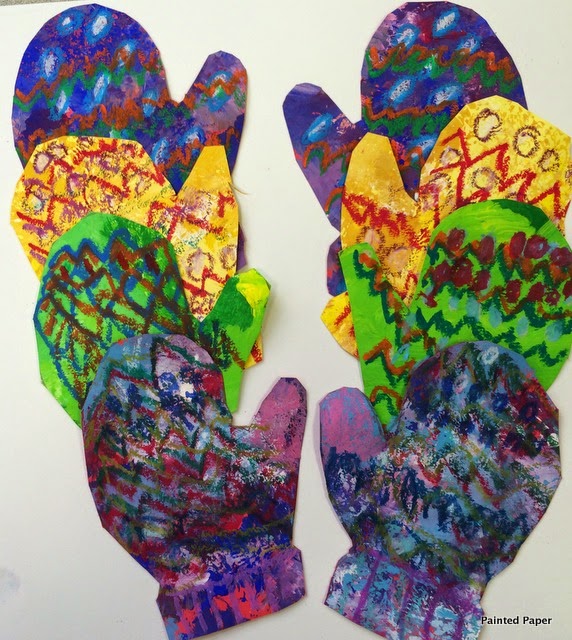 Use a piece of 6″x 9″ piece of construction paper to create the mug. Add fun patterns to the mug with oil pastels or crayons. Don't forget to add a strip of brown paper to represent the hot cocoa and some small squares of white paper to represent the marshmallows. Glue down the mittens.
Finish off with some white tempera paint steam and simple dots to complete the look. Let Dry.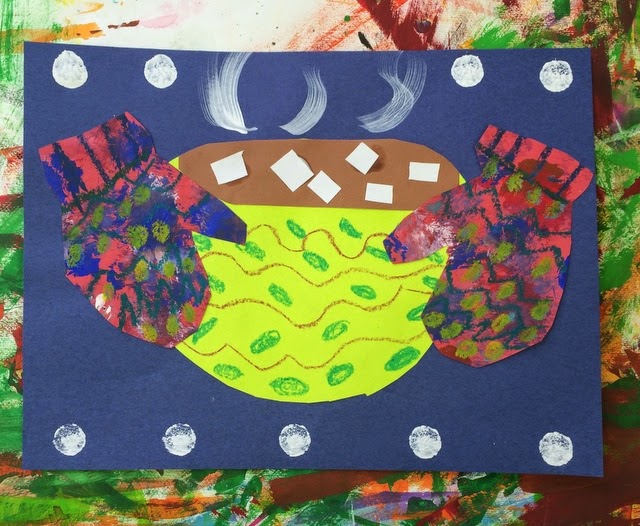 Hope you can have a fun snow day wherever you live!