Jim Dine is known for bold colorful paintings and fun designs. My students created 3 different art lessons which focused on hearts with bold patterns and delightful colors.
One project that we created was a textured heart.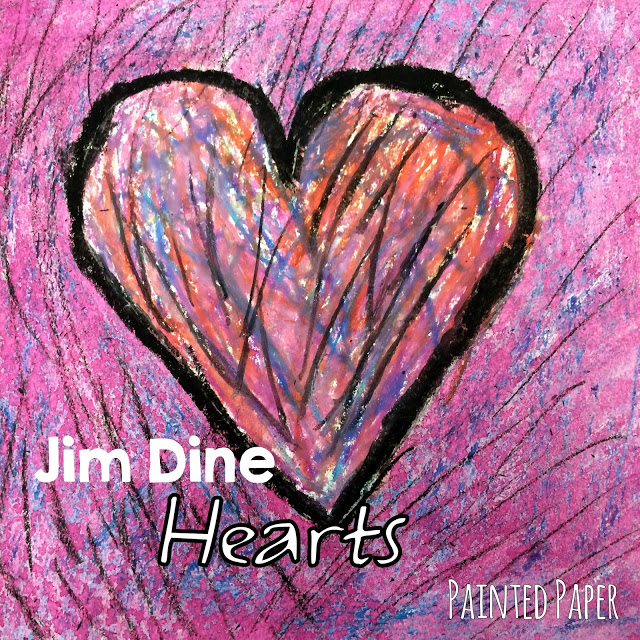 First, students created a heart with pencil, then filled them in with oil pastels and overlapping lines. After the heart was filled in students added more lines and textures in the background.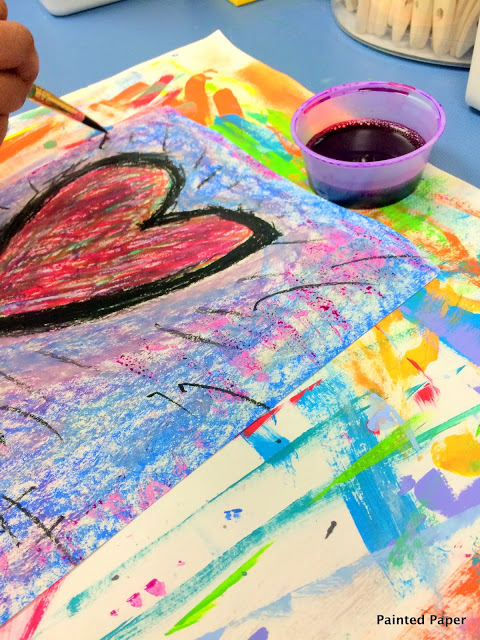 To add additional color, students chose one liquid watercolor to paint over the background textures.
Let dry.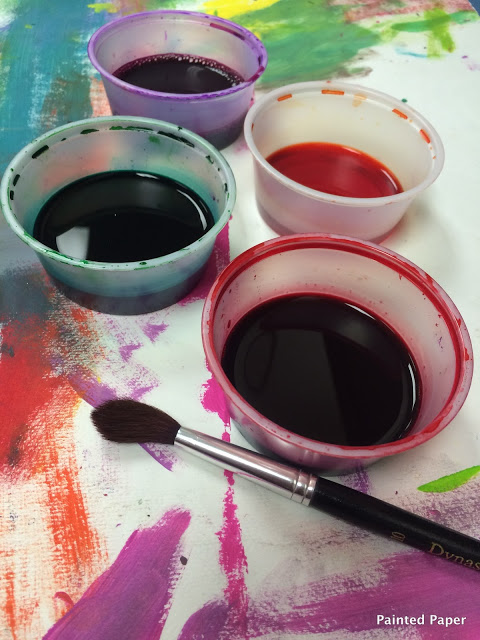 This created an oil pastel resist.
To complete the project, students glued the paper onto bright construction paper. They added a border of painted paper strips around the edge of the construction paper, then some fun patterns with oil pastels for added interest.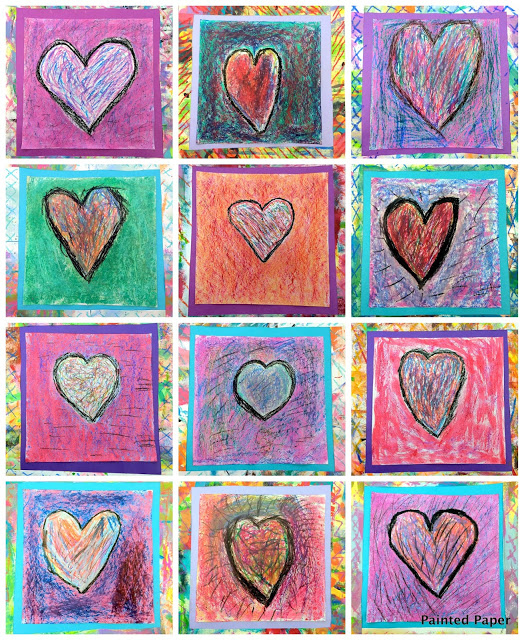 Here are two additional heart mixed media art projects using tempera paint and oil pastels.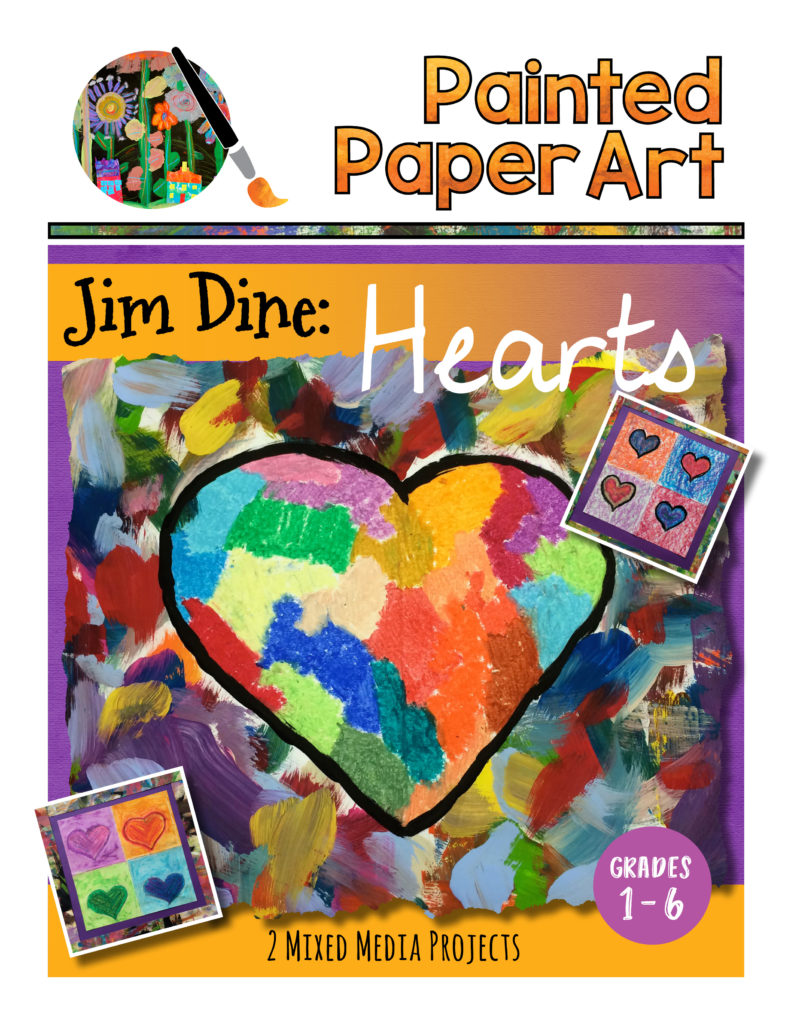 Included in this pdf is background information on Dine, easy to follow project steps, and bright visuals for inspiration. Also, you will find beautiful galleries containing examples of students' artwork.
This 24 page-PDF features easy to follow art lessons, complete with full color photos. These lessons are great for ages 6-12 but any age student can create beautiful art projects using these directions. These lessons are designed so that every child will be a successful artist.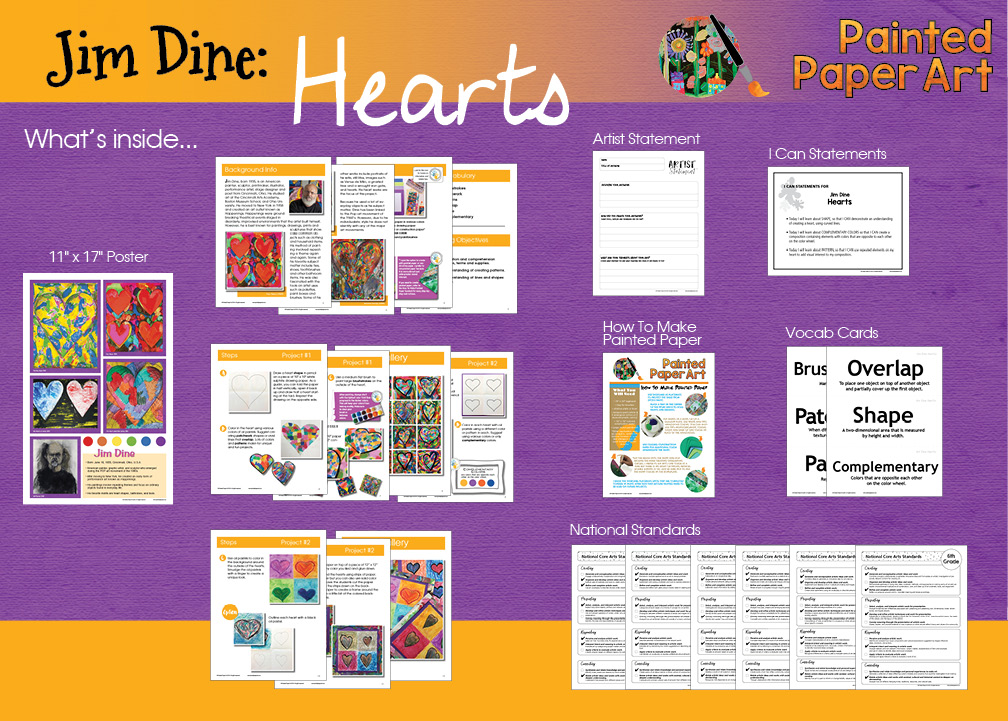 The PDF includes:
Step by step full-color photo tutorial for both lessons

Background info on Jim Dine

Supplies needed for projects

Vocabulary words and learning objectives

Student Galleries

I Can statements

National Standards

Vocab cards

Reproducible Artist Statement

How To Make Painted Paper

11″ x 17″ poster
Lessons available at the shop
Thanks for stopping by and for letting Painted Paper Art be your top destination for art lessons.