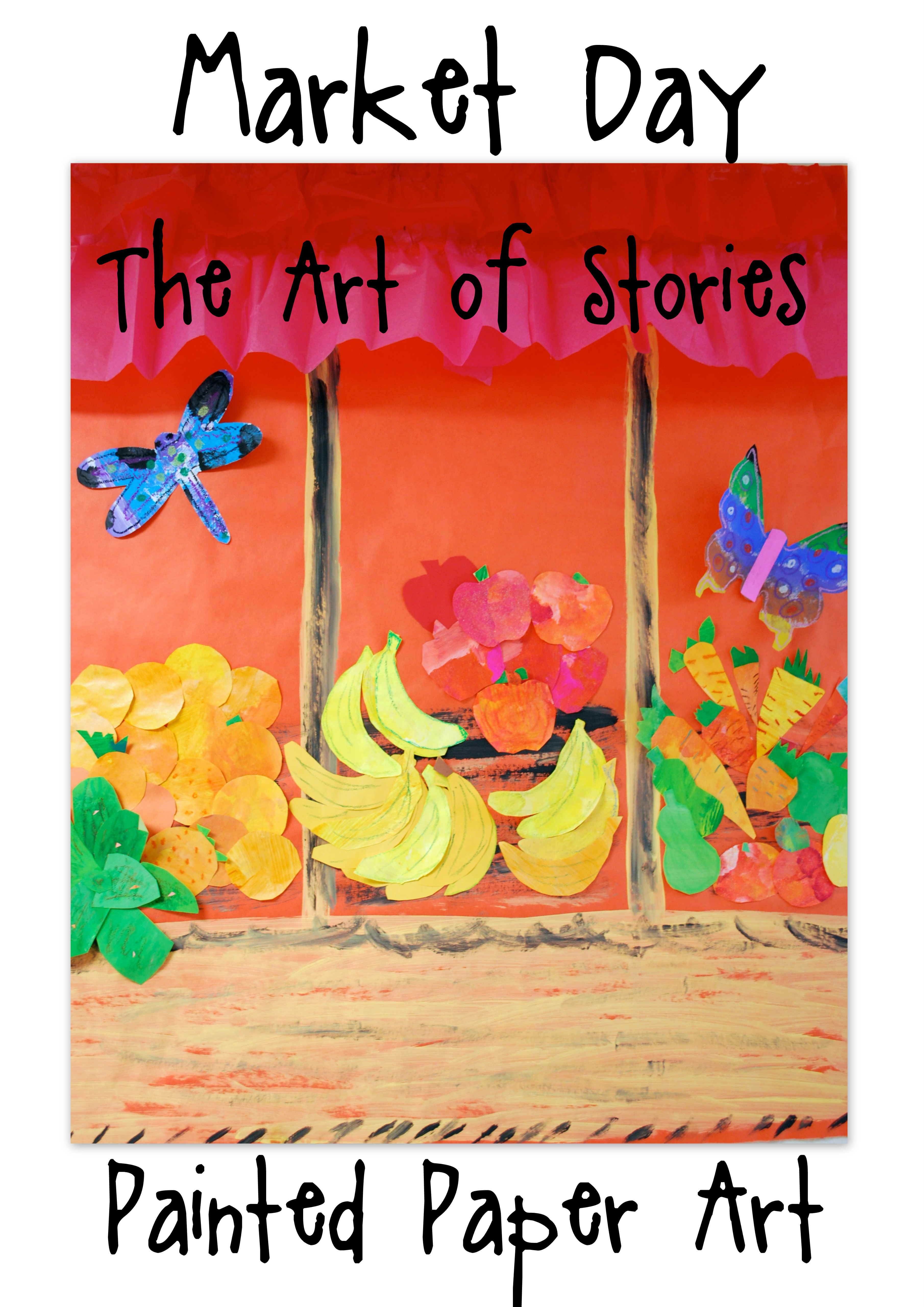 Market Day ~ The Art of Stories: Vol 2.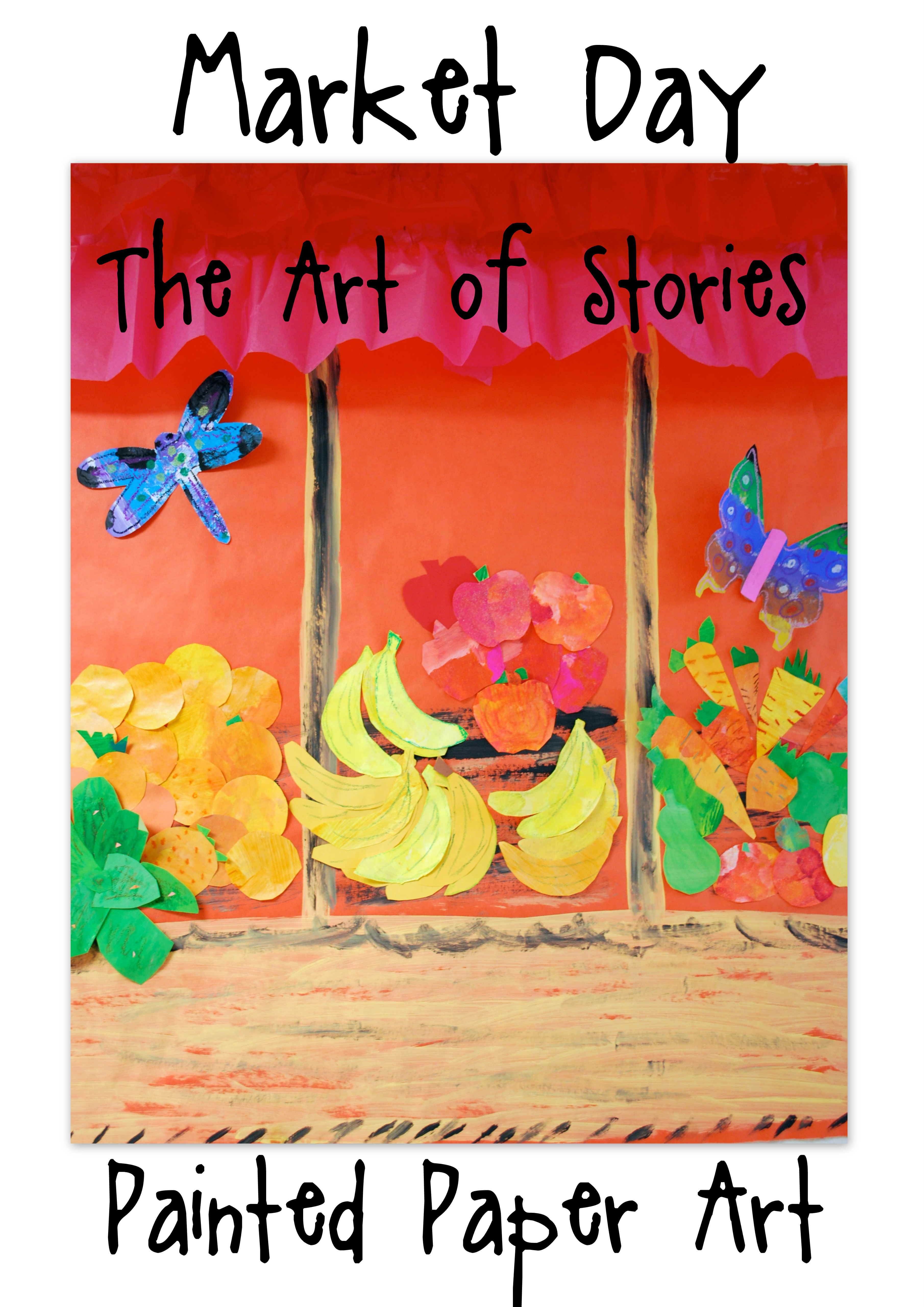 We are celebrating National Hispanic Heritage month in my art room. The kids are so excited. They're sharing stories and creating artwork based on inspiration from beautiful Hispanic art and looking at different books that celebrate Hispanic art.
One book my kiddos absolutely adore is Market Day by Lois Ehlert.
"Wake up! It's Market Day and everyone's going to the town square. But this is no ordinary market- it's a fest of folk art from around the world. Whether you're looking for fruits, vegetables, or just an afternoon of fun, this is a shopping trip you don't want to miss!"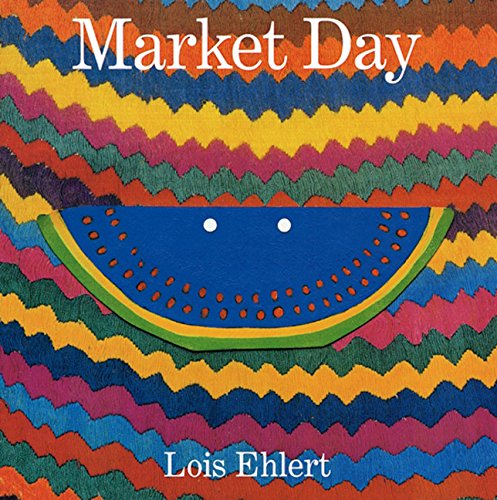 This book has so much folk art from around the world. Many of the images are from a Hispanic origin. 
What is folk art?
Many of these handmade objects are created to simply play with or just enjoy visually. Many people find these objects delightful to own and beautiful to look at. Seeing beauty in something is a personal response. Each artist that creates these pieces of folk art creates them with individuality. Creators of folk art use found materials. Many items are recycled or discarded. Lets promote seeing the beauty in everything, especially art.

My 1st thru 3rd graders created these panels inspired by this delightful book. We created these panels within a 60 minute class period. Some basic shapes were used along with previously painted paper.
Supplies you'll need: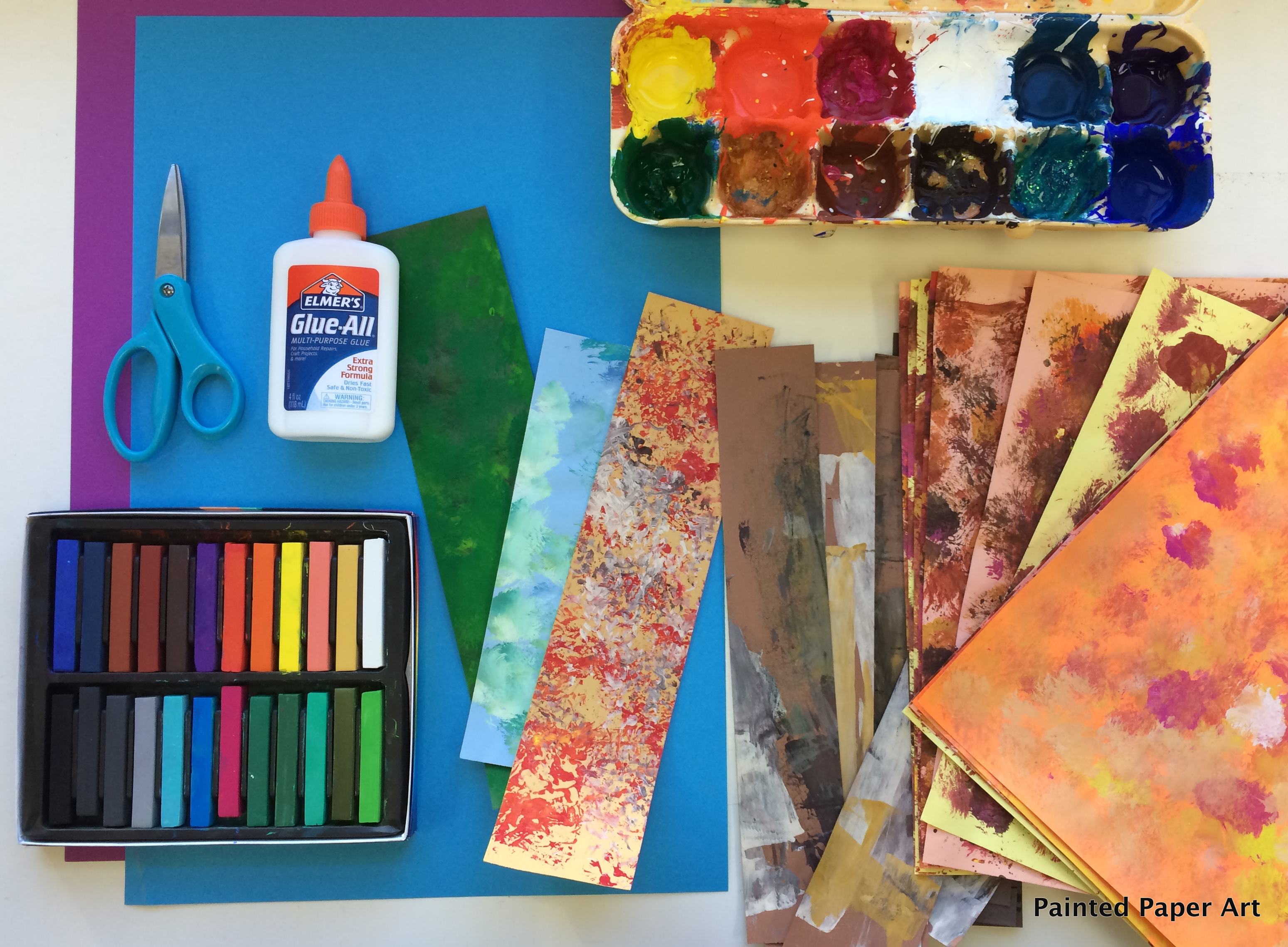 These are collaborative panels, which means that 1-2 classes worked on the larger piece of artwork. These were displayed down the hallway in the order they were in the book. Here are just a few of the panels.
Red rooster crows. It's early morn. Get out of bed. The chickens need corn.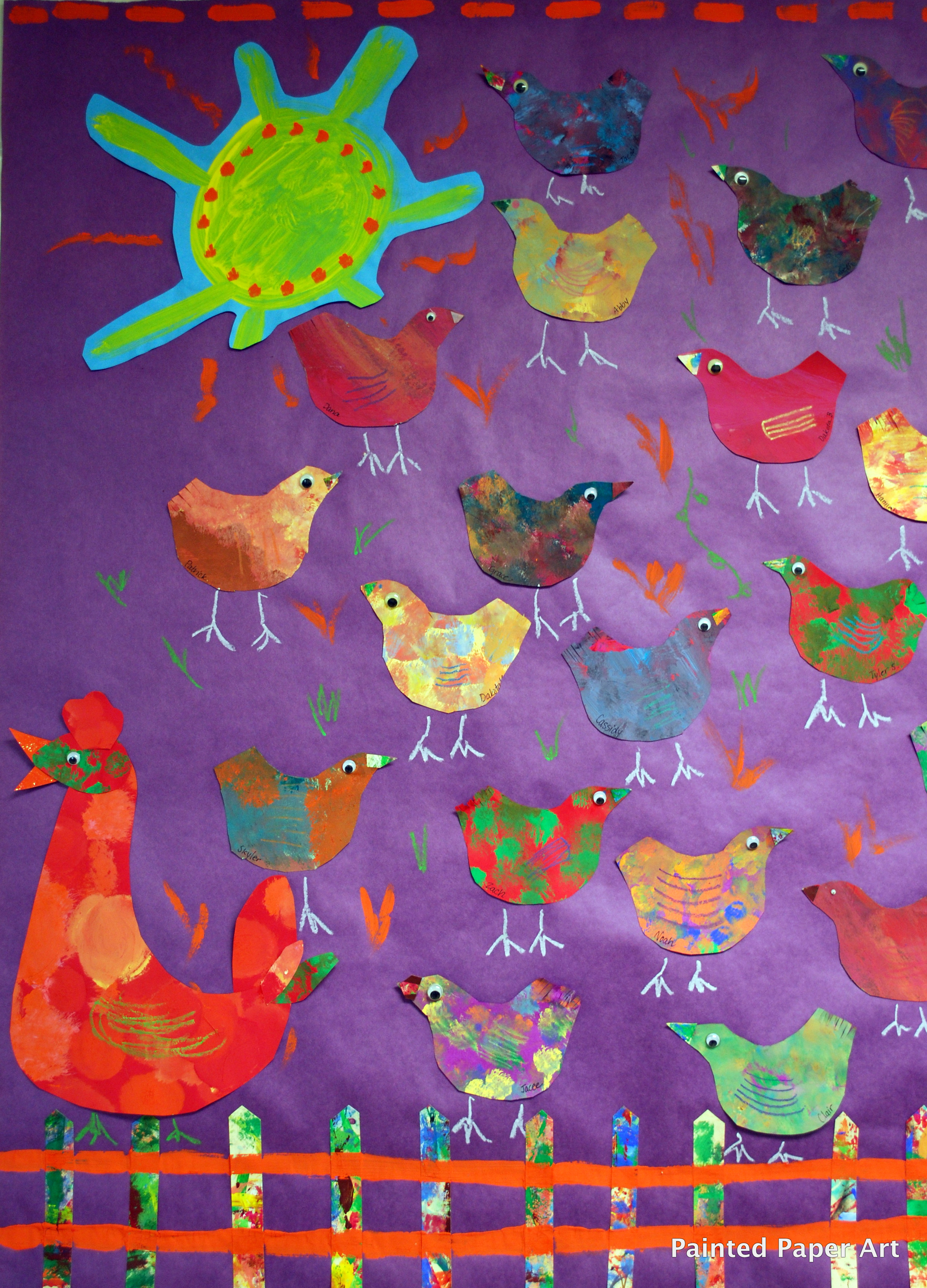 Pull up some carrots. Shake off the dirt. Pack the tomatoes. Tuck in your shirts…. past the fields where the vegetables grow,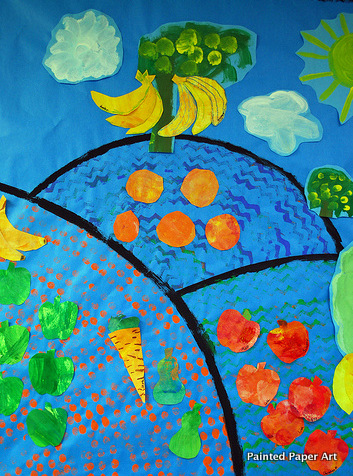 Past the birds that perch in the trees, past the snakes that sun in the breeze,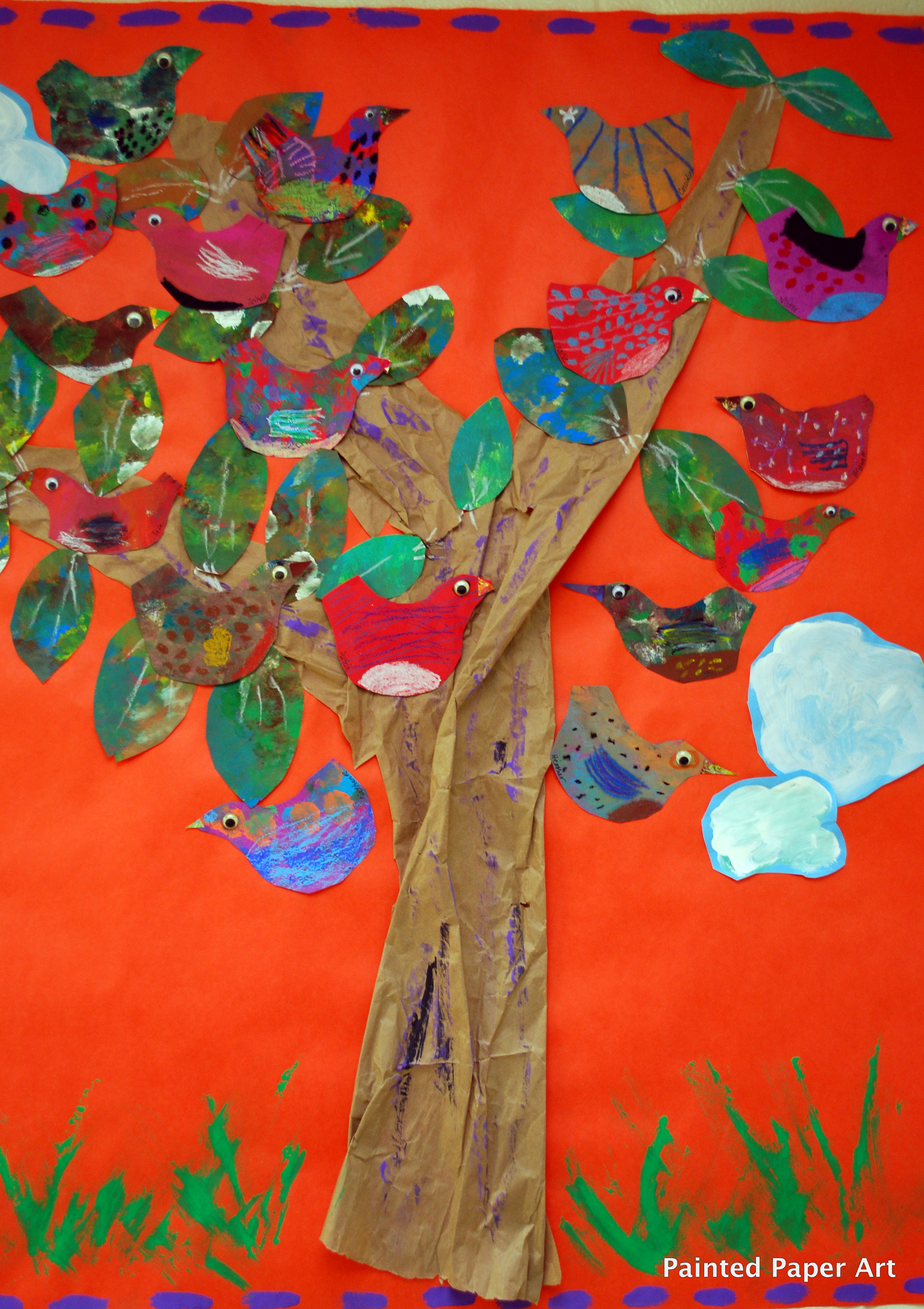 past fish and frogs that swim near the bridge,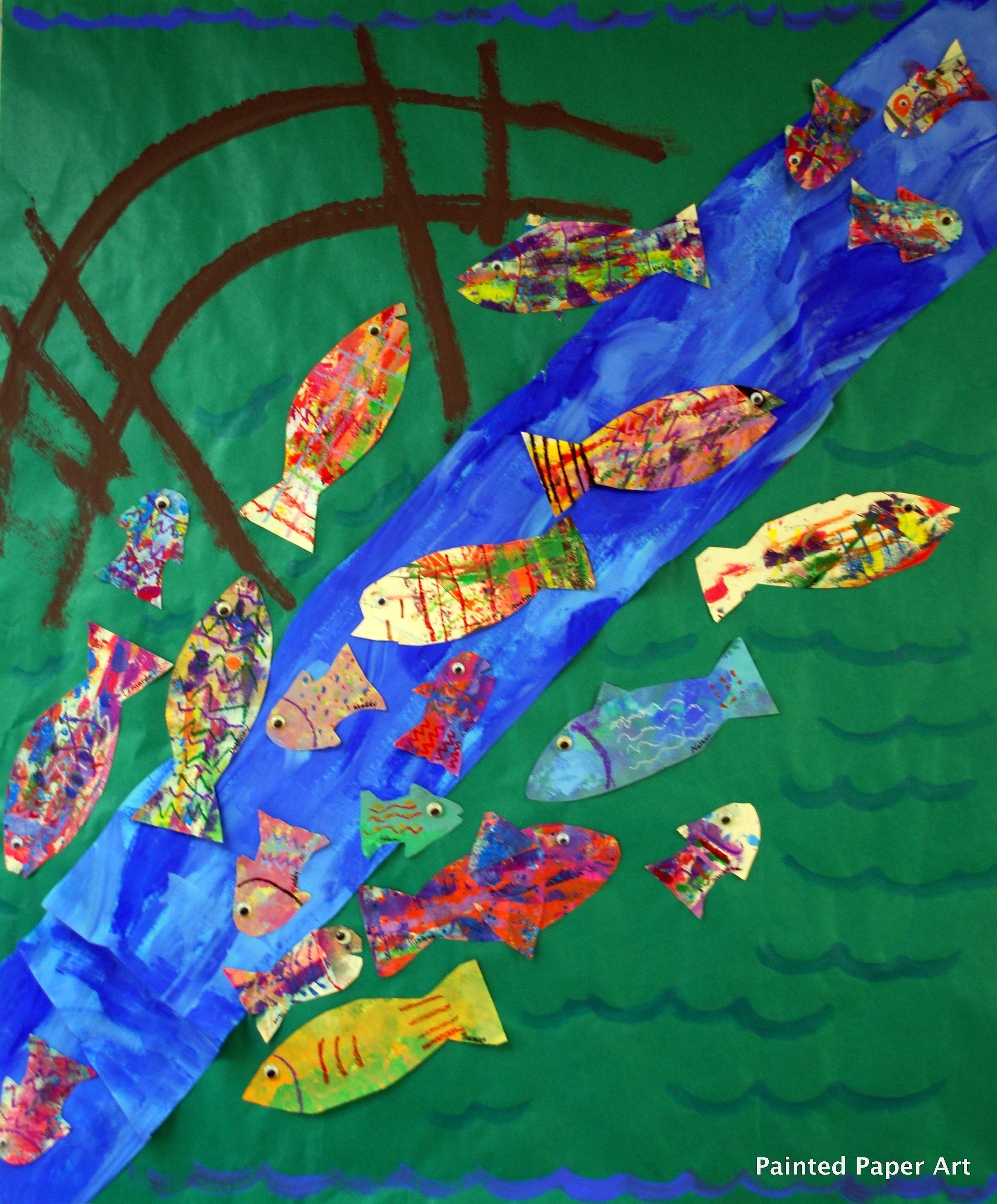 and past the sheep that graze on the ridge.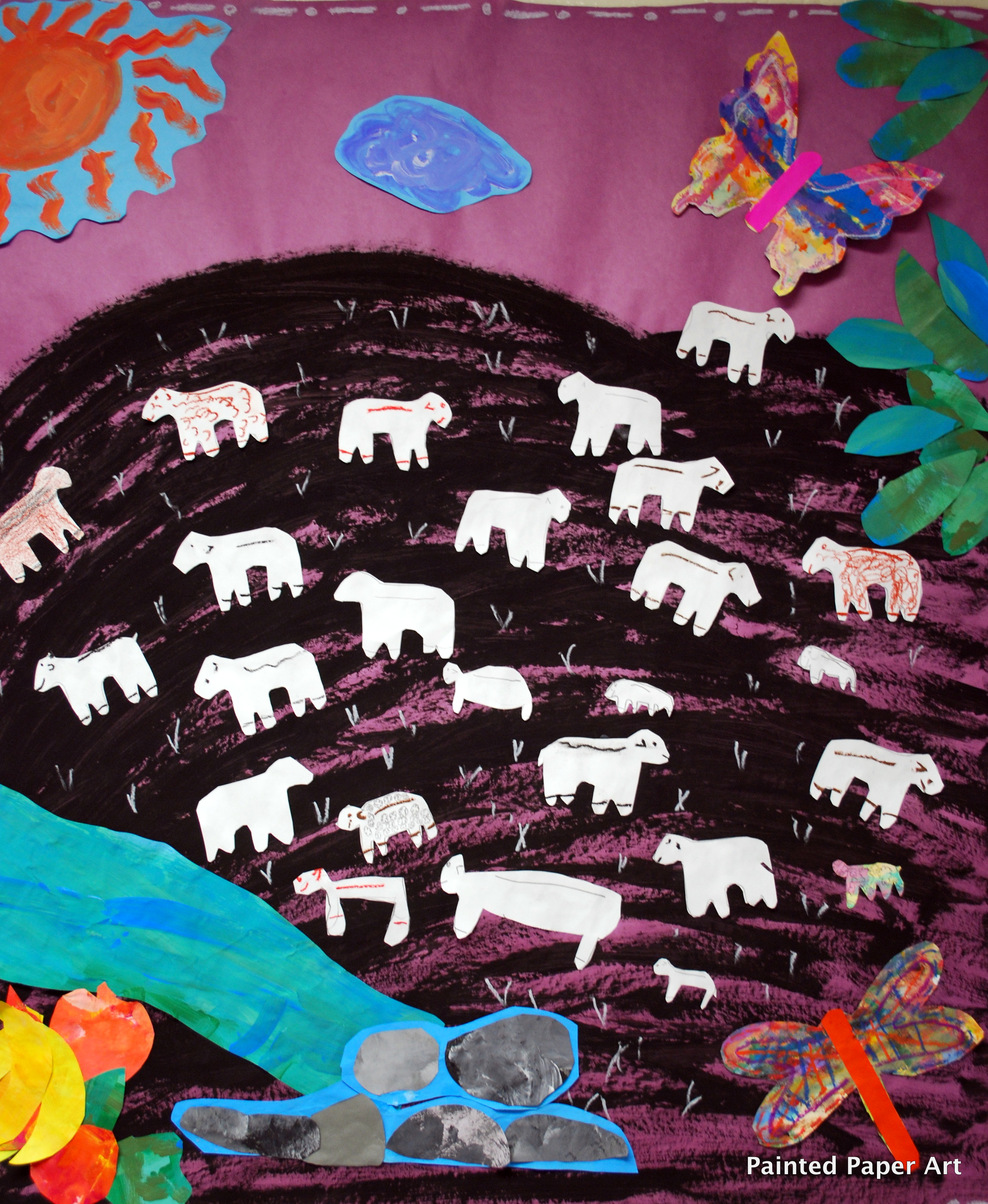 We are all going to market!
Remember, creating art inspired by stories reinforces and makes a connection in learning. Make learning fun for your students with delightful art projects and literature!
Laura 🙂