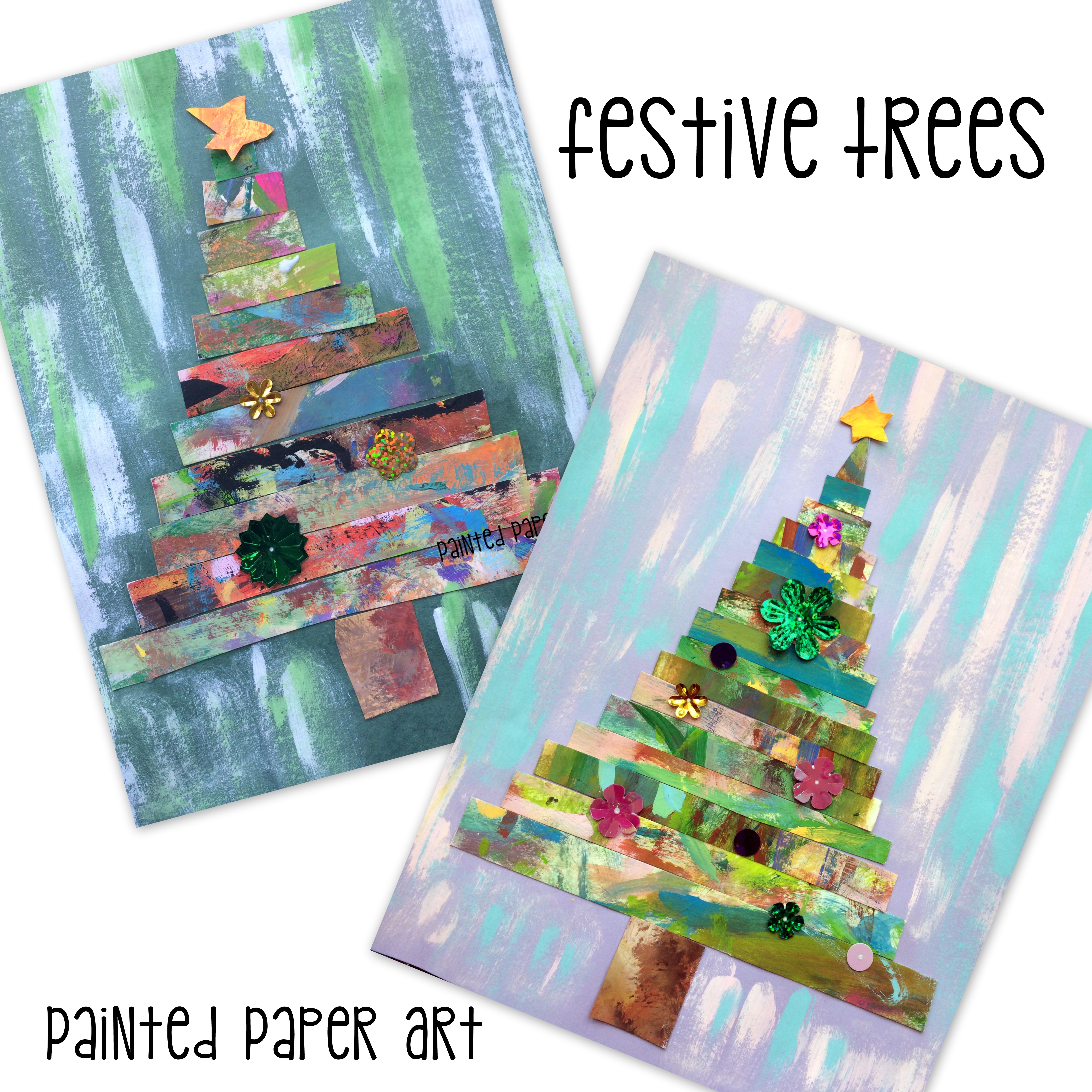 Do you have lots of fun craft supplies that are just sitting around in boxes? Our Art room has been donated lots of items that are perfect for creating. We have set up a little makers box this month. Using donated items and scrap papers, students are creating delightful festive trees for the winter. 
Supplies needed: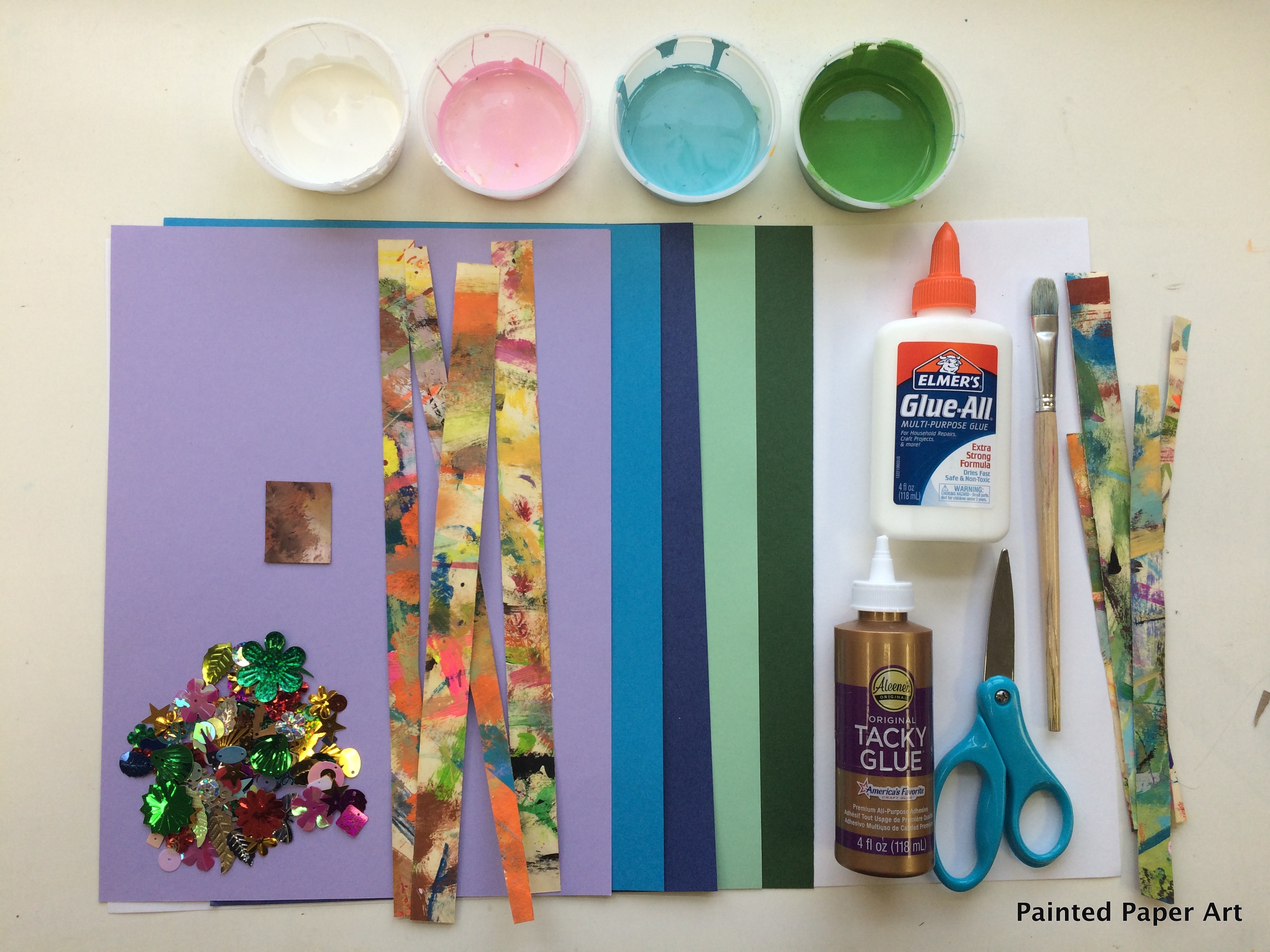 Start with previously painted tagboard cut into 1/2″ strips.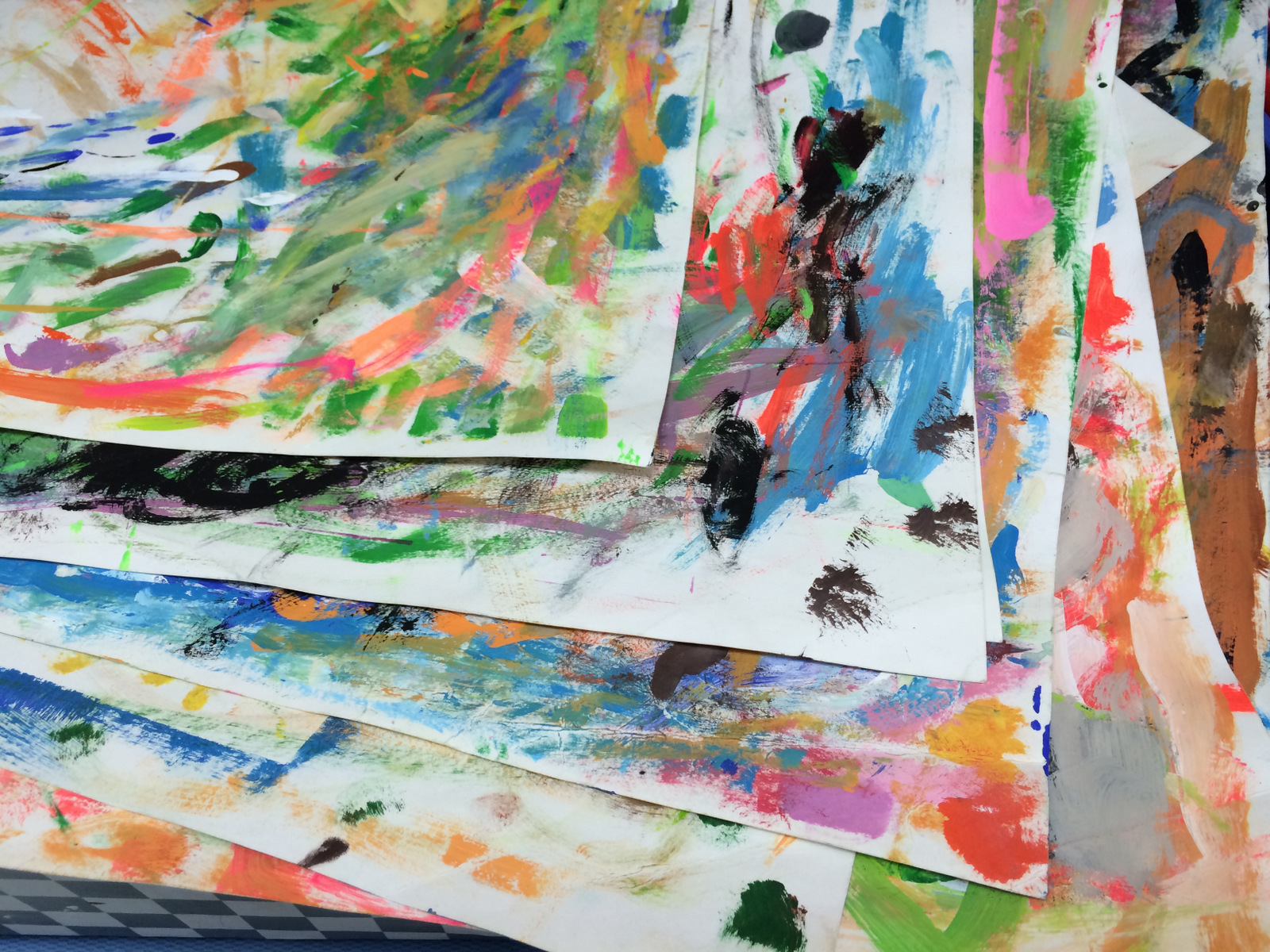 (Use a manilla folder if tagboard is not available.)
Glue down in a stair-step fashion.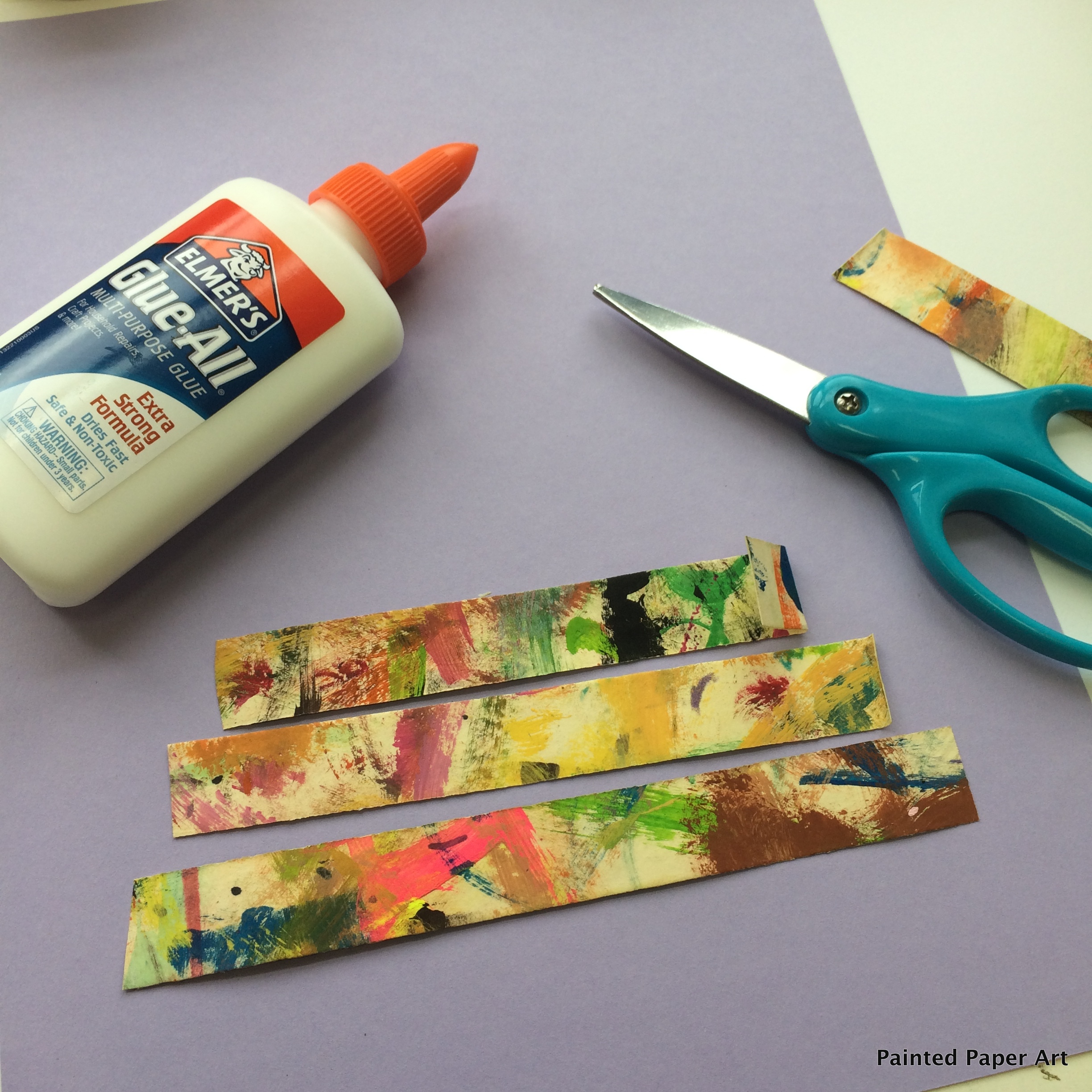 Next, add the trunk …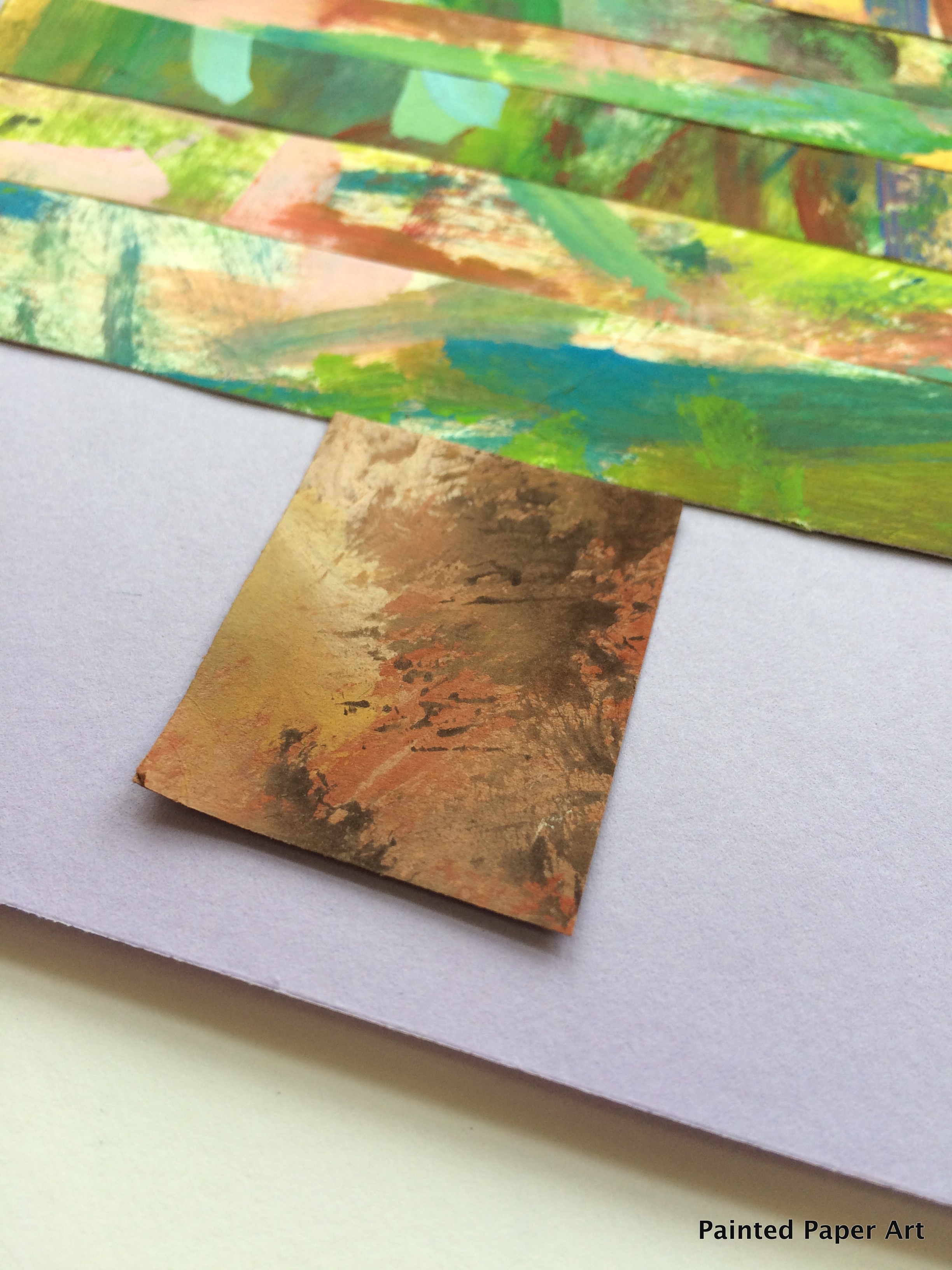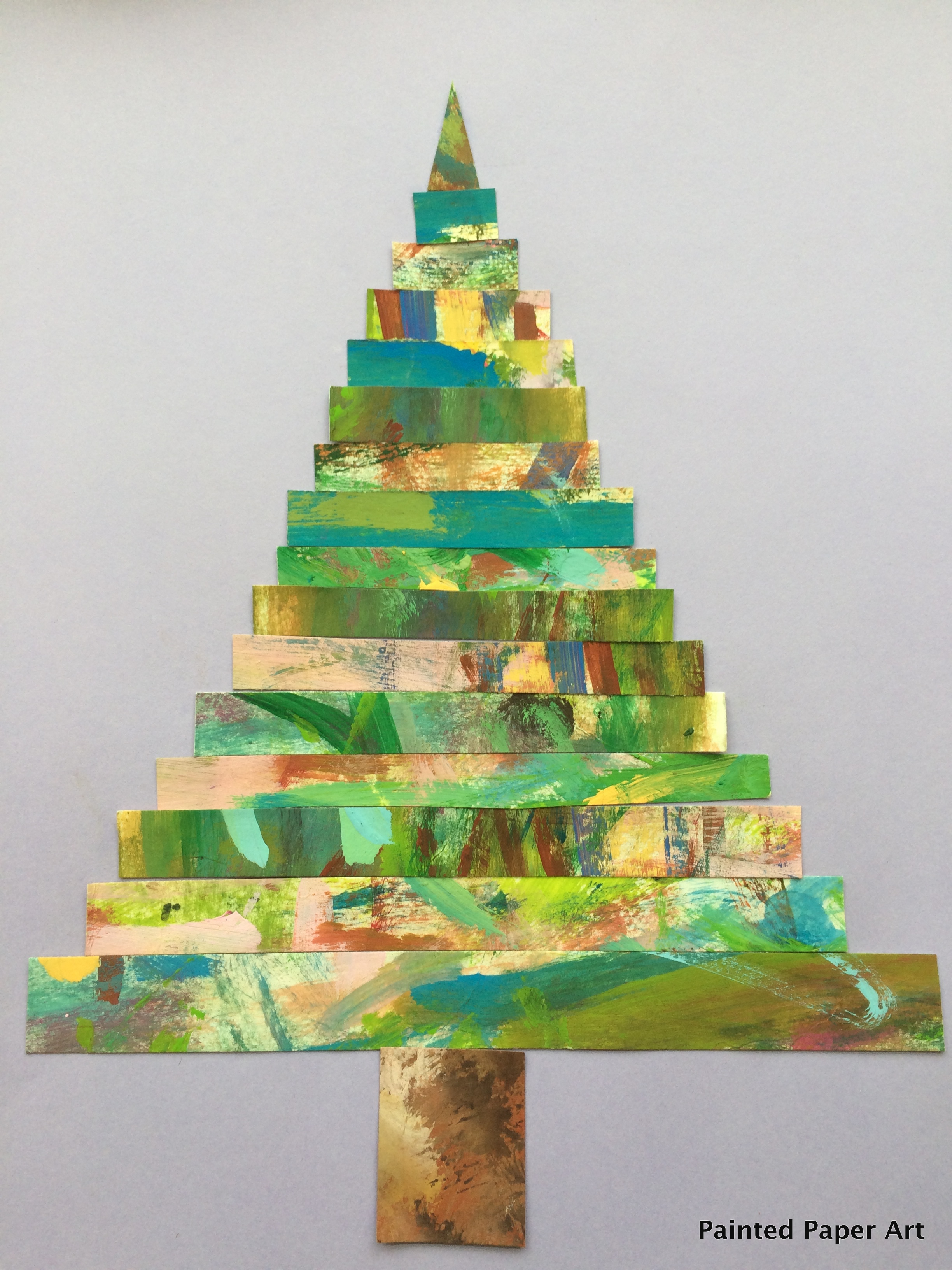 Add details to create a festive tree.
Some items that were added were scraps of painted paper cut into shapes and then sparkles were added. Use tacky glue to really hold the sequins down on the paper.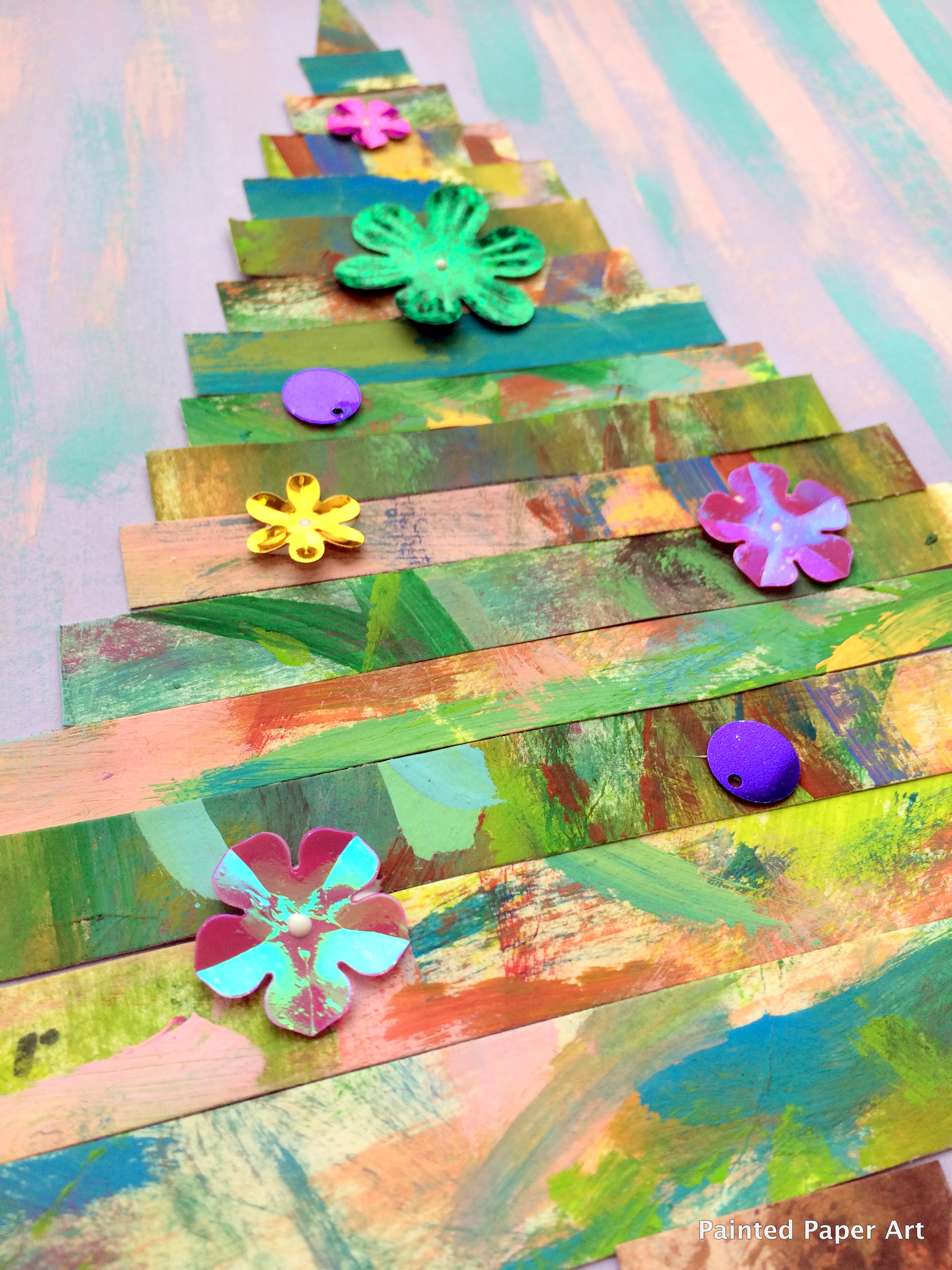 To add some extra color, use a flat paintbrush and dry brush the background paper with tempera paint.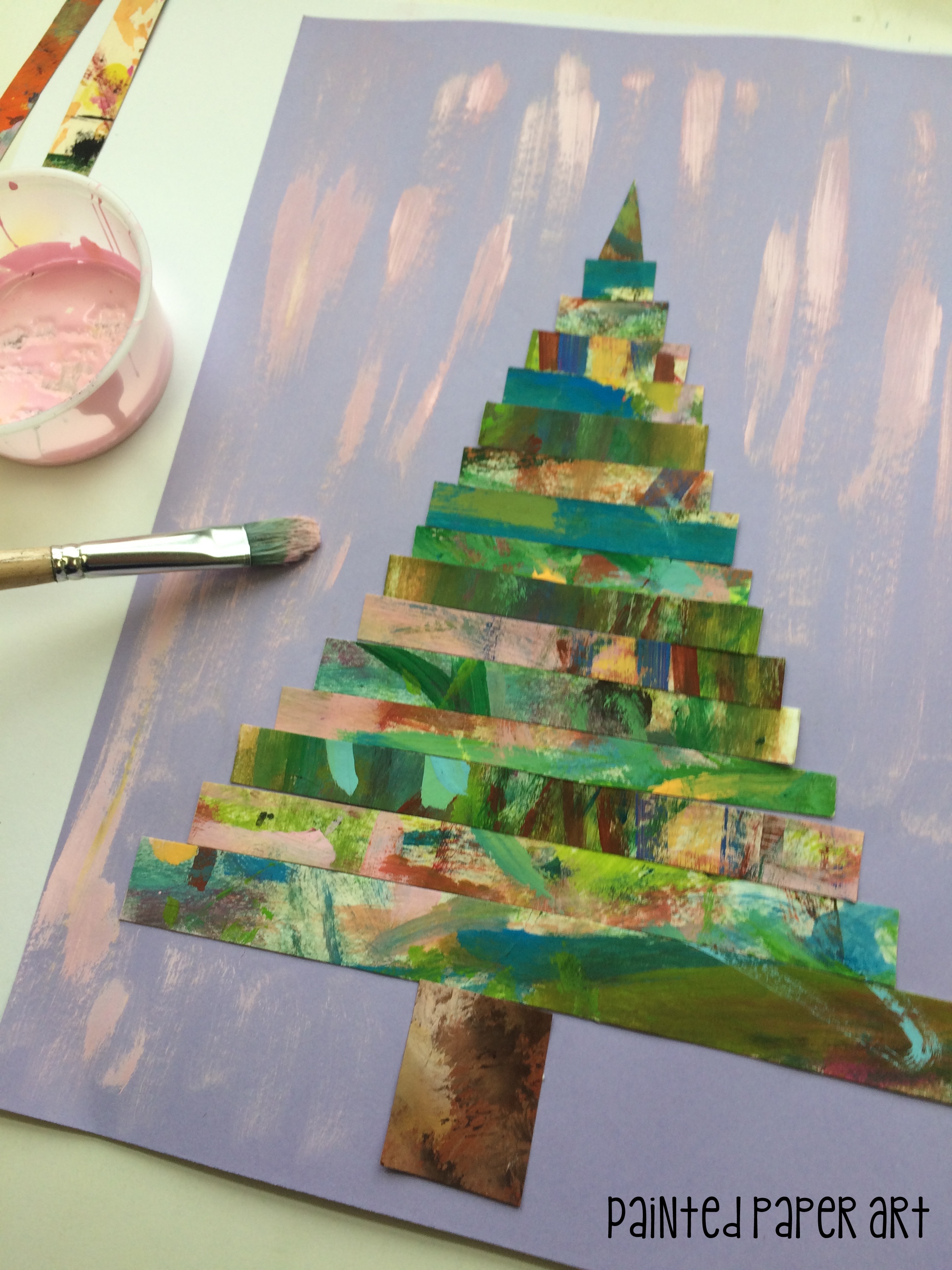 add a second color for more visual interest