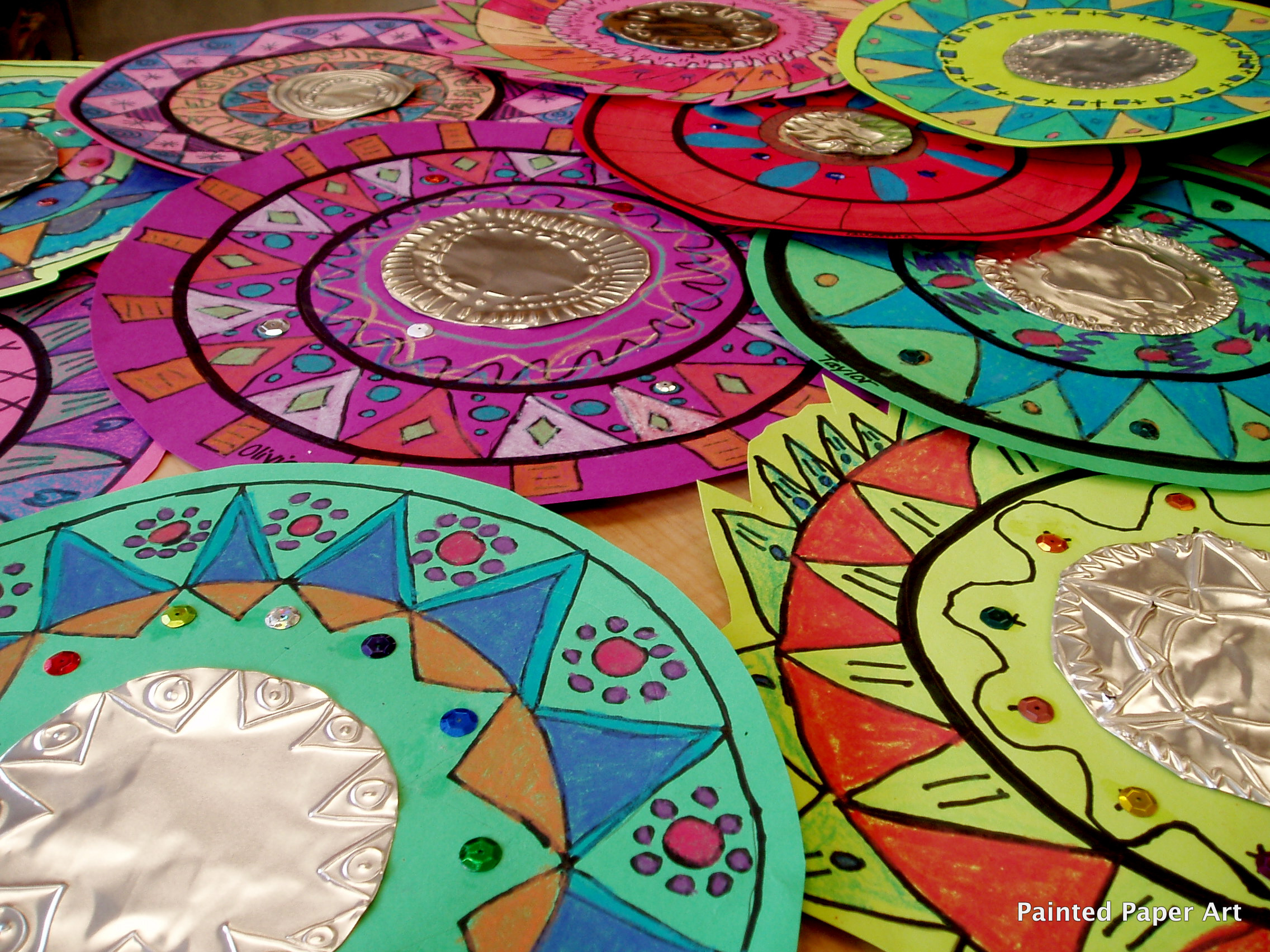 Mexican Mirrors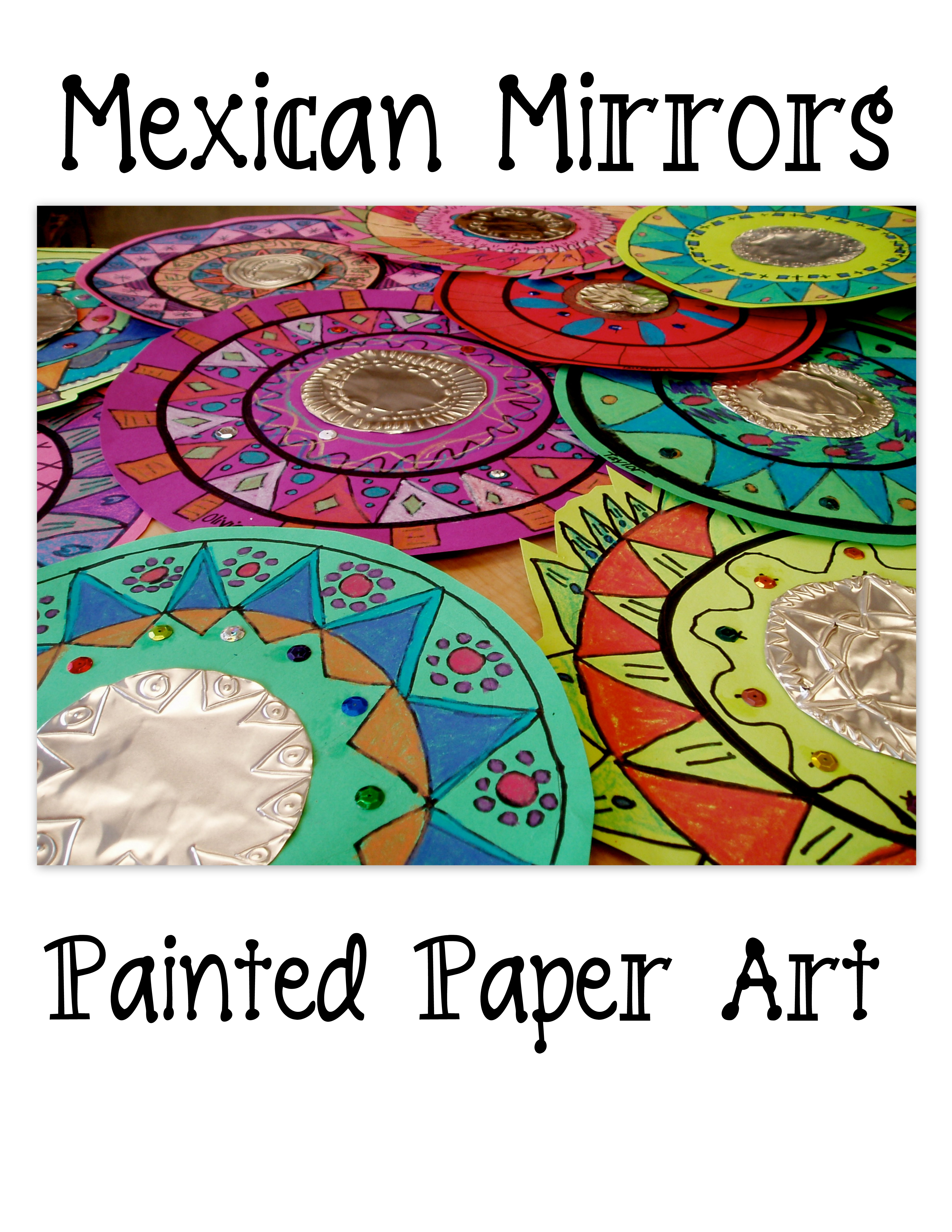 We love creating a Mexican Marketplace in our school and including different items sold at the marketplace.  Decorative mirrors are commonly found in Mexico at the marketplace and are usually made from tin with a mirror in the middle. My 4th grade students did a fantastic job creating radial designs on their folk art mirrors inspired by the ones sold at the market. Totally terrific! Totally fun!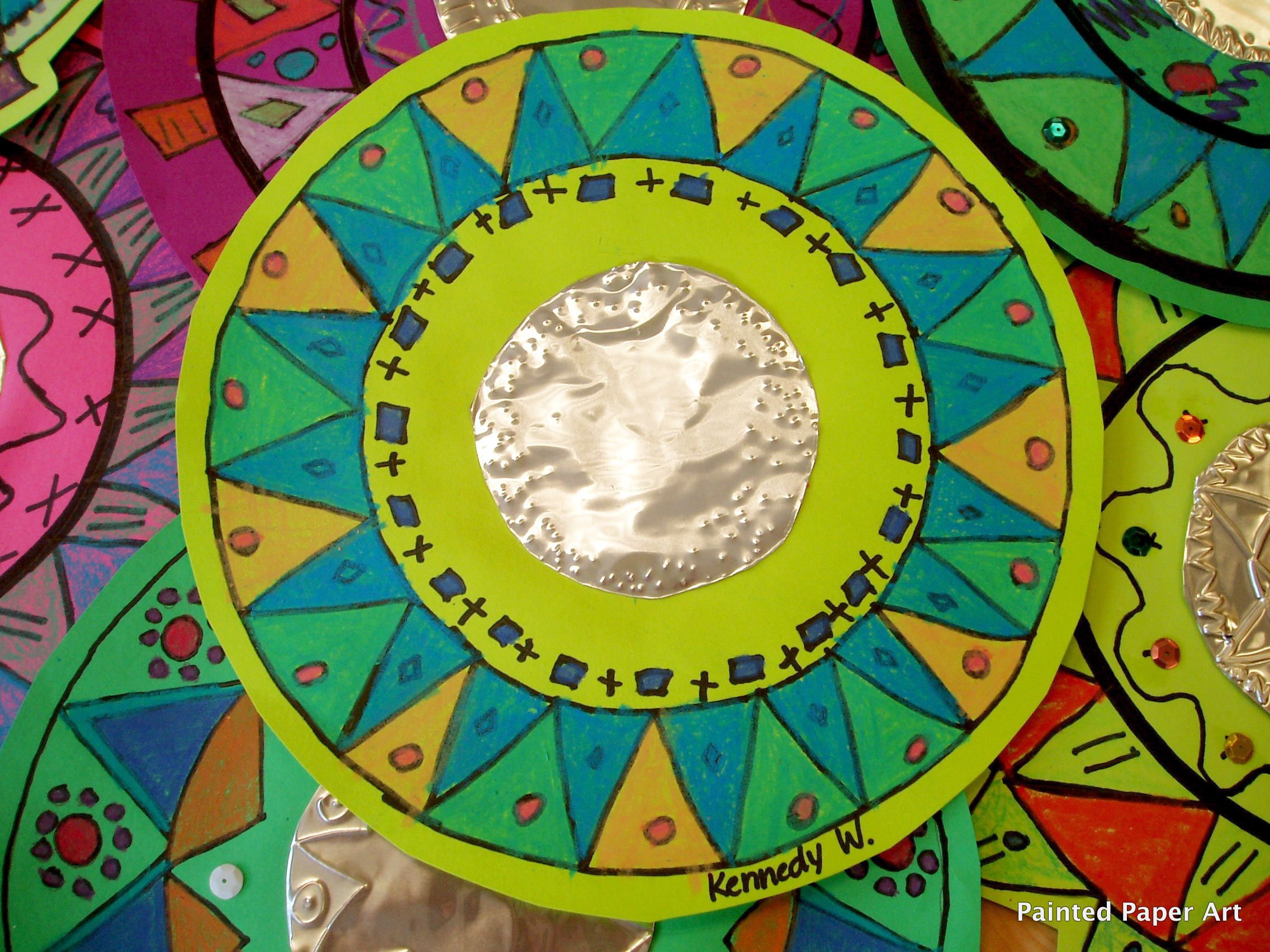 1. Use 12″ x 12″ construction paper and a pencil, create a large circle or use a circle template. With a smaller circle template, we used a small paper plate, trace another circle inside the large circle. Add fun patterns around the circles.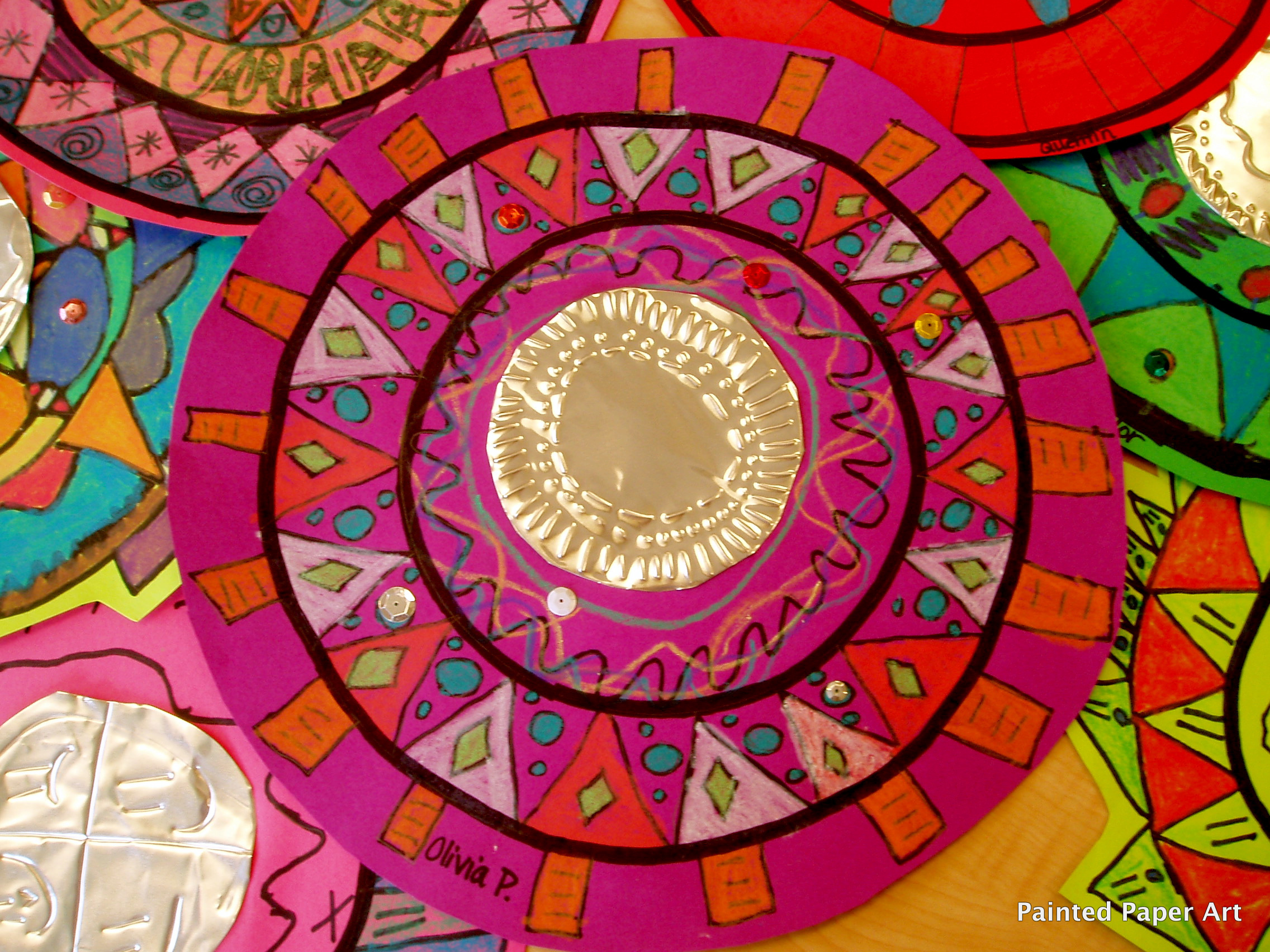 2. Outline with a sharpie and color in the shapes with Crayola's construction paper crayons. Make sure to fill in the shapes completely.

~MIRROR~
3. To make a mirror, use the silver side of 3″ x 3″ copper tooling and create patterns with a stylus or a pencil. Make sure you have a newspaper under the foil to pop the designs outward on the foil.
4. Glue down the mirror with tacky glue, then add sequins.
Display together or separately.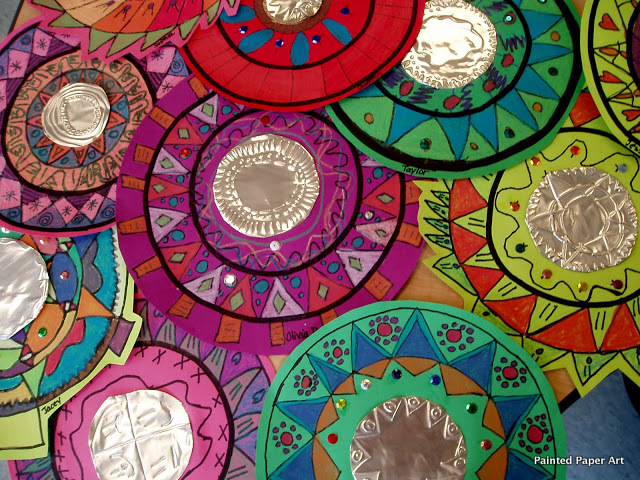 Make sure you follow along for more Art of Mexico.
Keep on Creating!
Laura