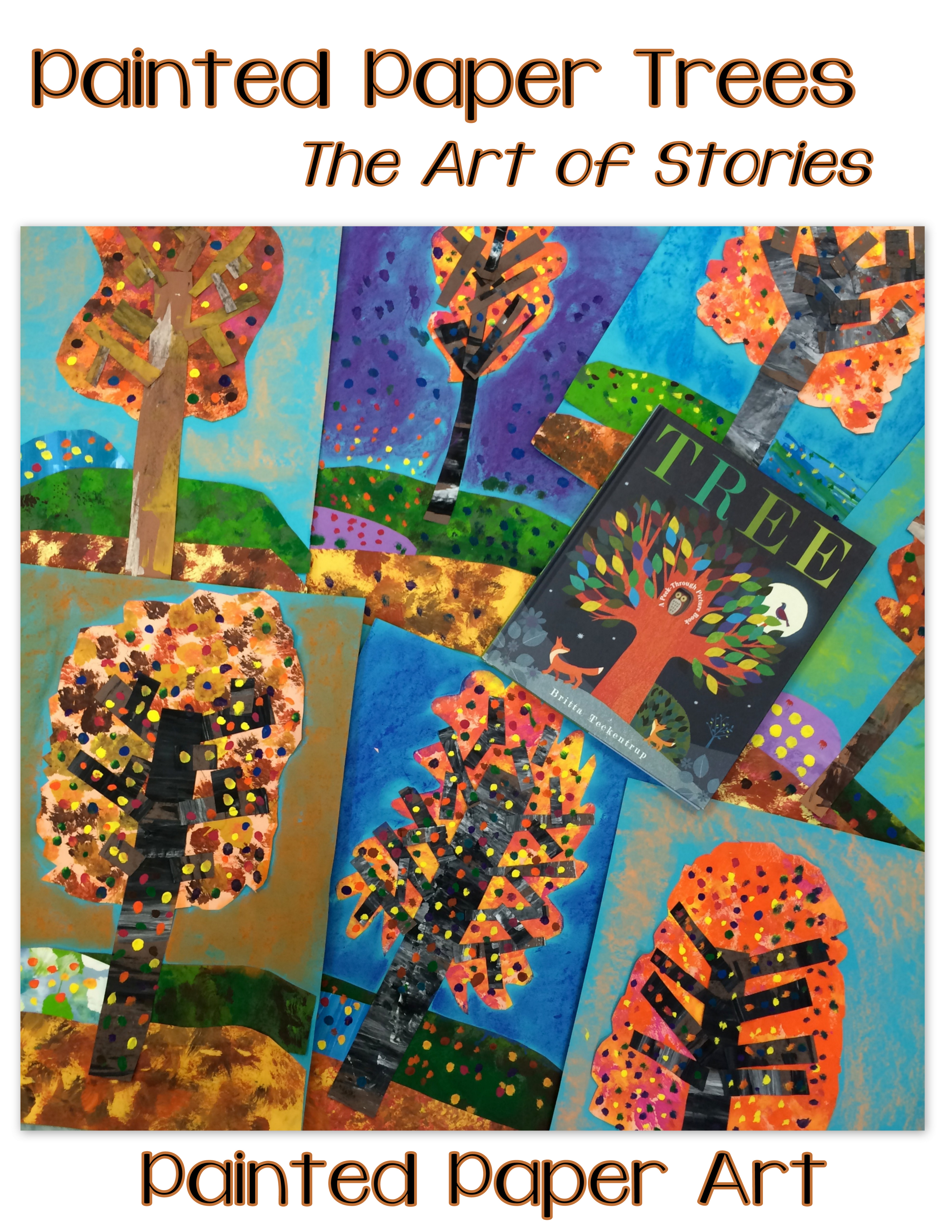 I am so loving all the fall projects my students have been creating lately. I mean really, who doesn't love little kids art! Here is a new project we created with all our newly created painted paper and an adorable book shown here.

Tree by Britta Teckentrup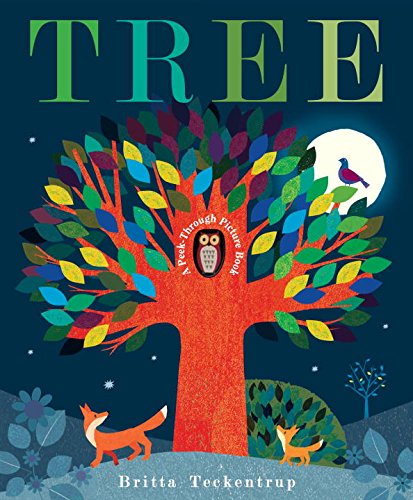 My students loved traveling through the year of changing trees, page by page.
Our inspiration was the autumn trees.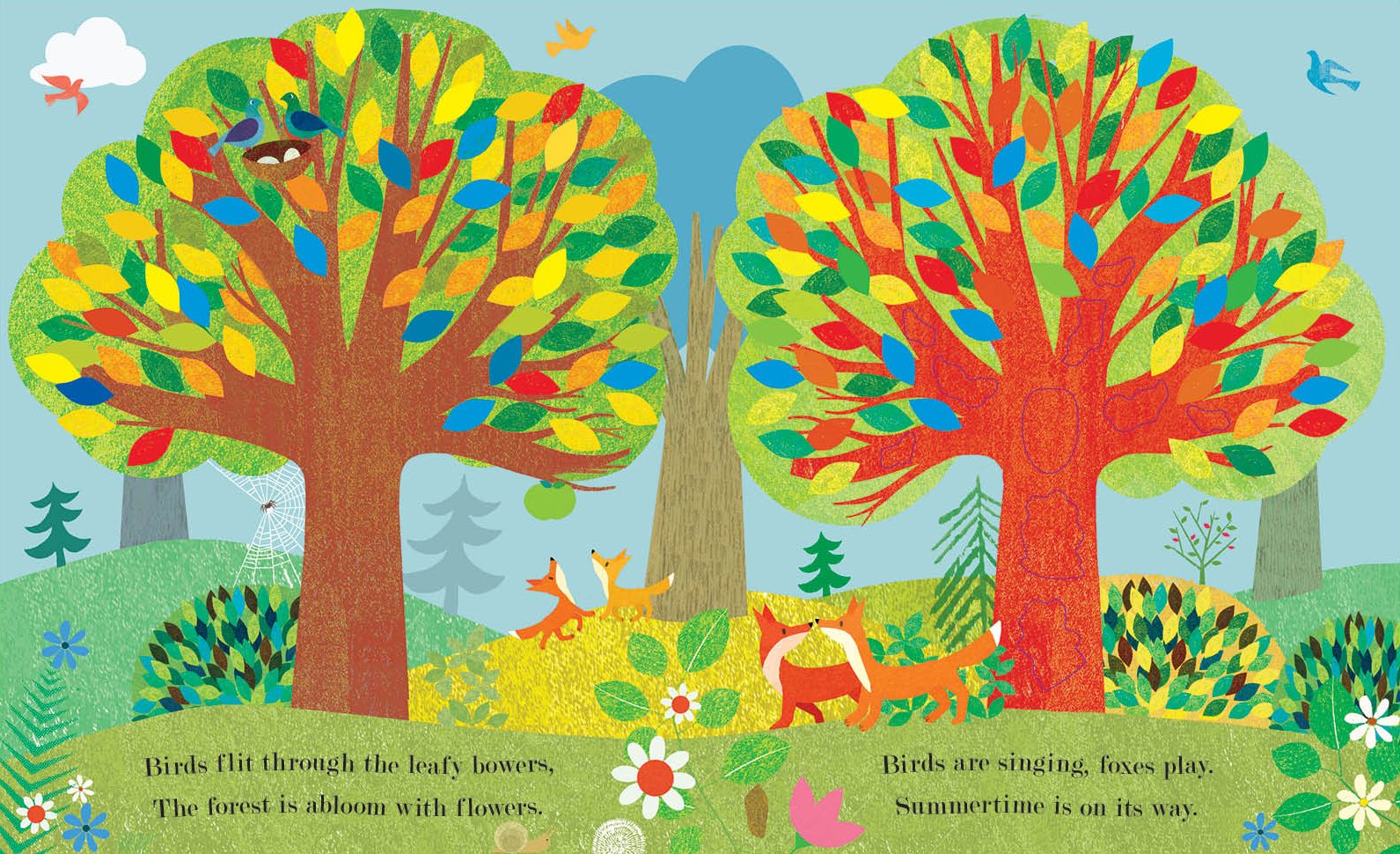 To get started you will need: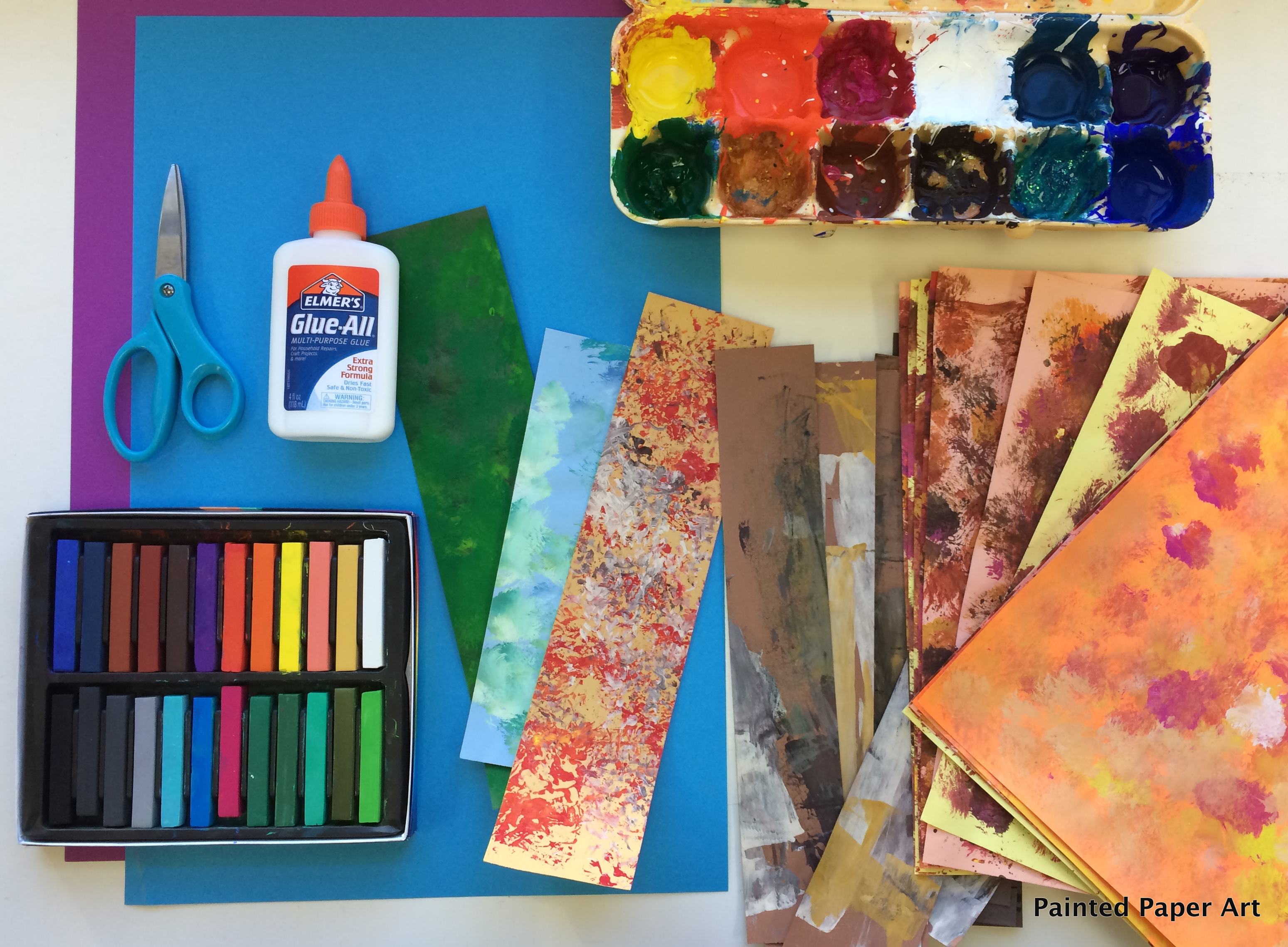 First, using some small strips of paper, trim the corners to create hills, overlap and glue on the bottom of a colored 12″ x 18″ construction paper.
Next, cut a large cloud shape out of painted paper for the top of the tree.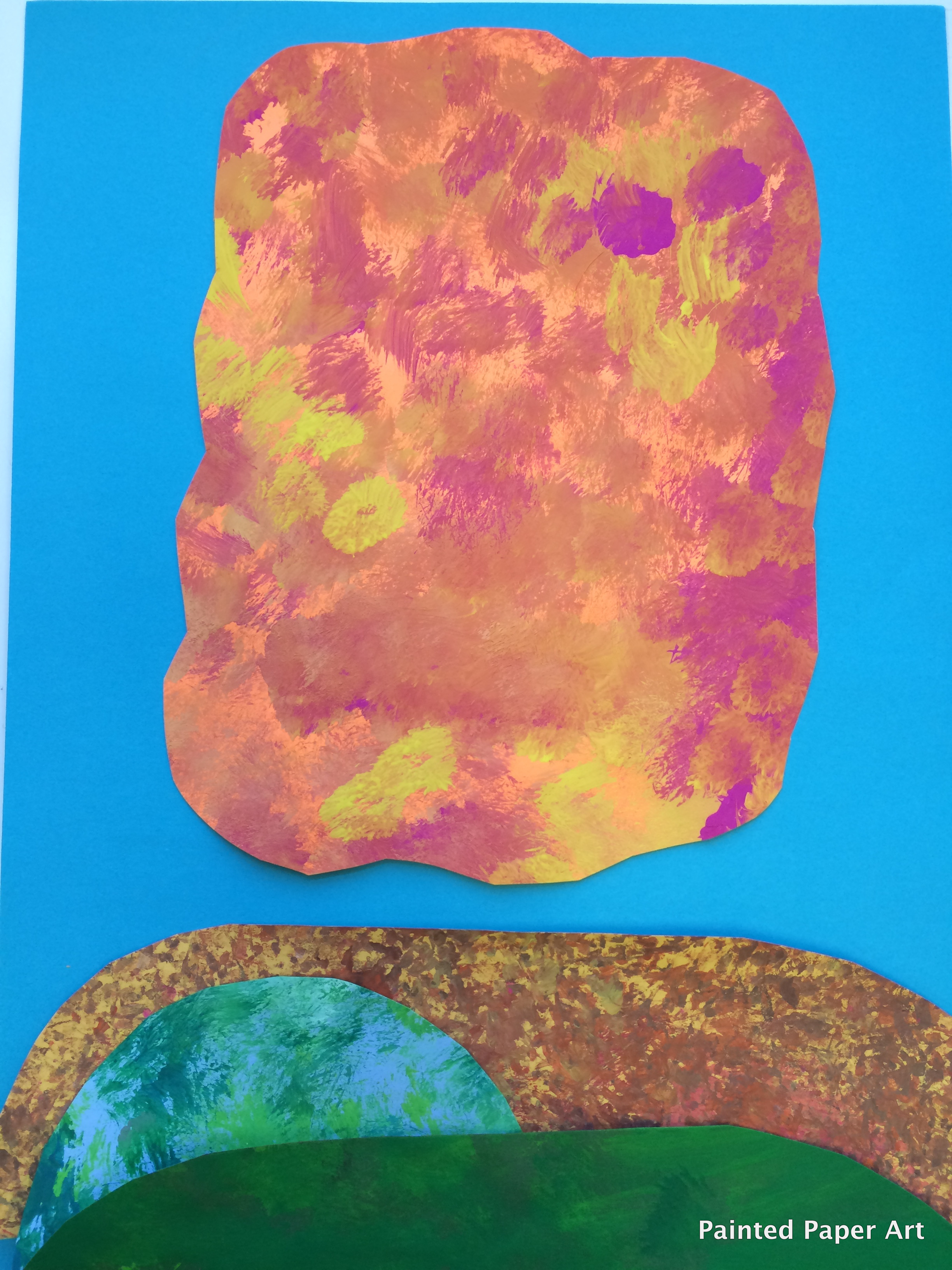 A strip of painted paper was cut and glued down to represent the trunk and branches.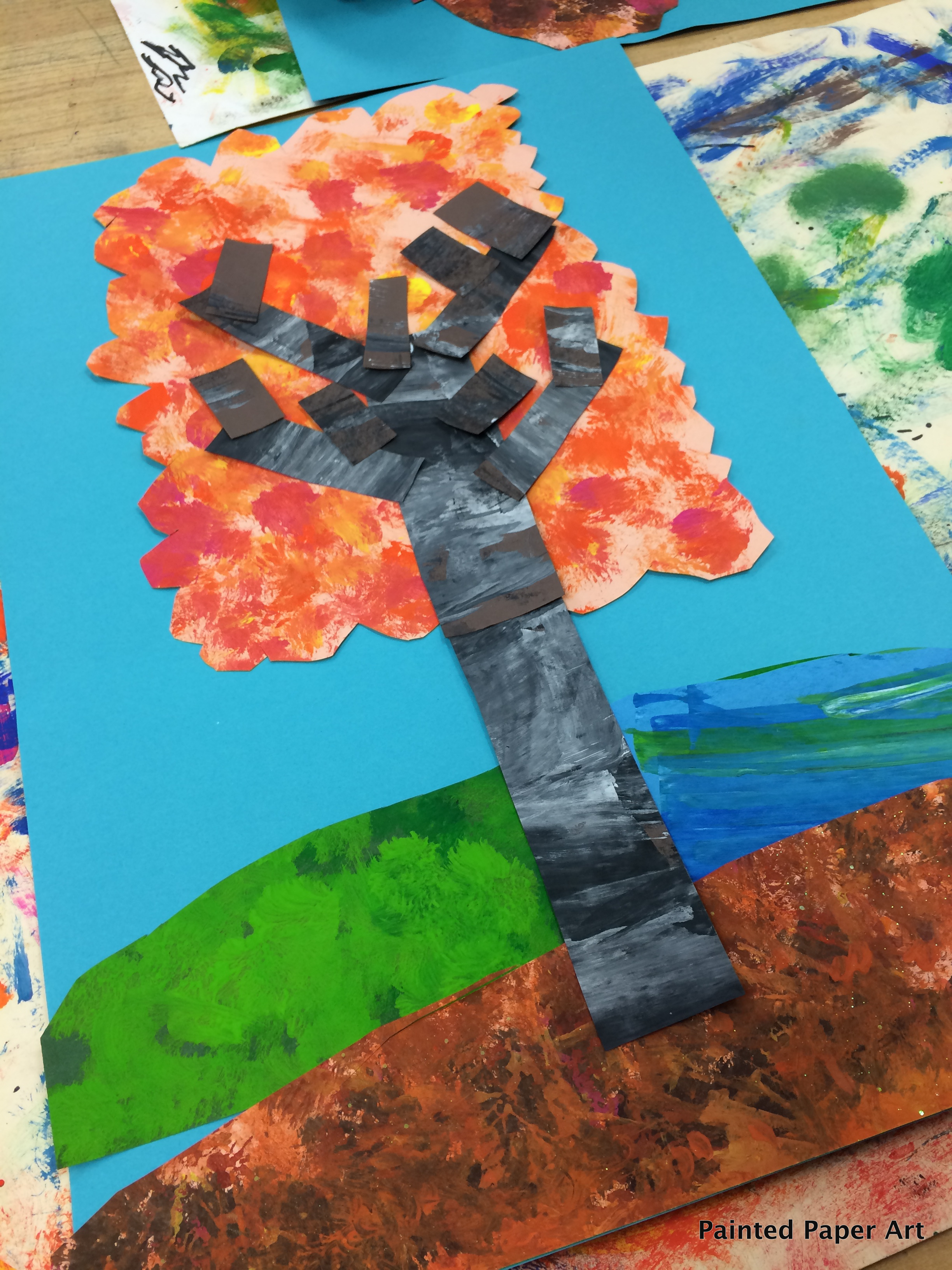 Using one color of chalk, shade and blend in the background area for added interest.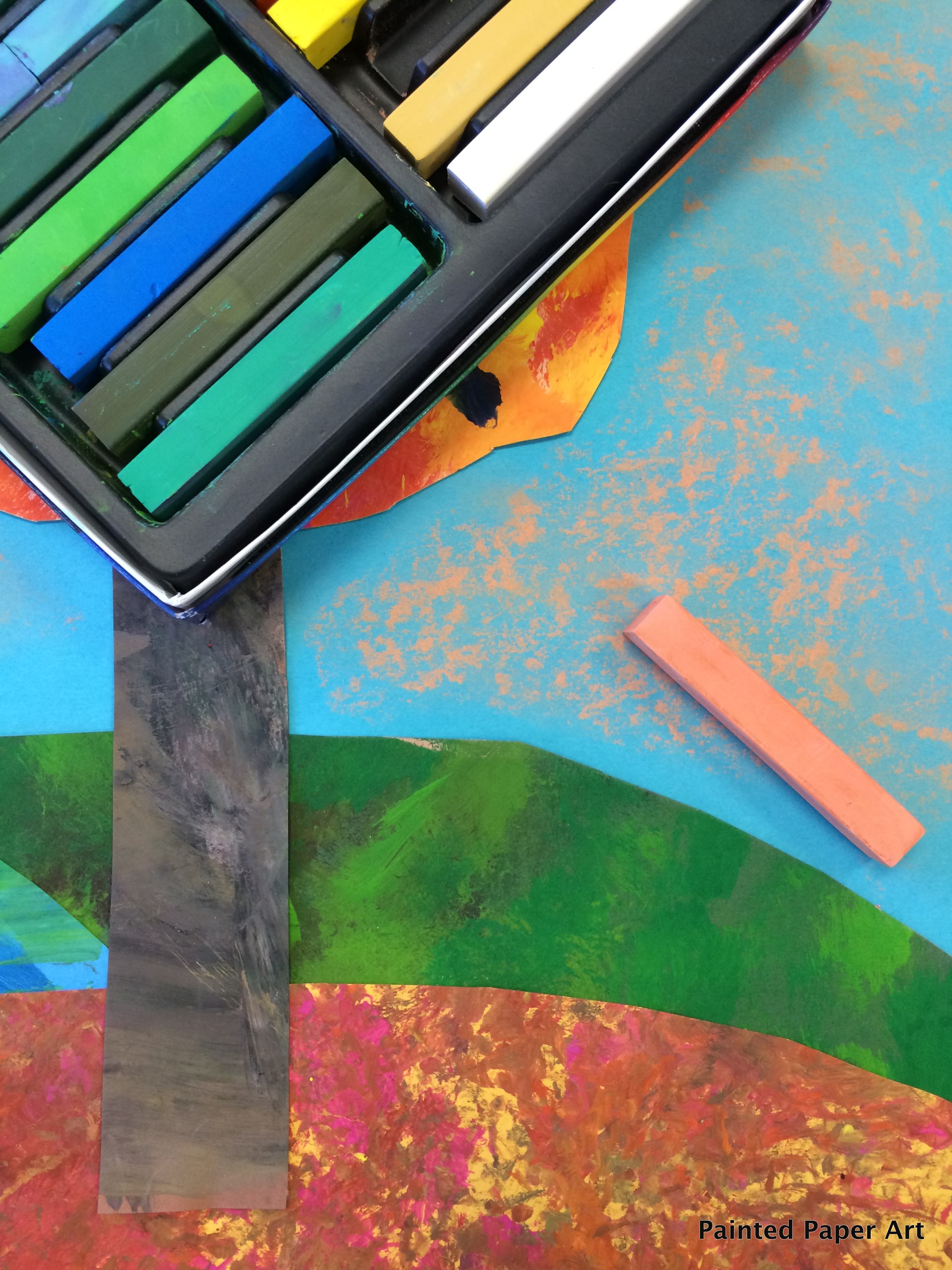 Using small brushes and various colors of tempera paints, add various leaves (small dots) on the trees, hills and ground.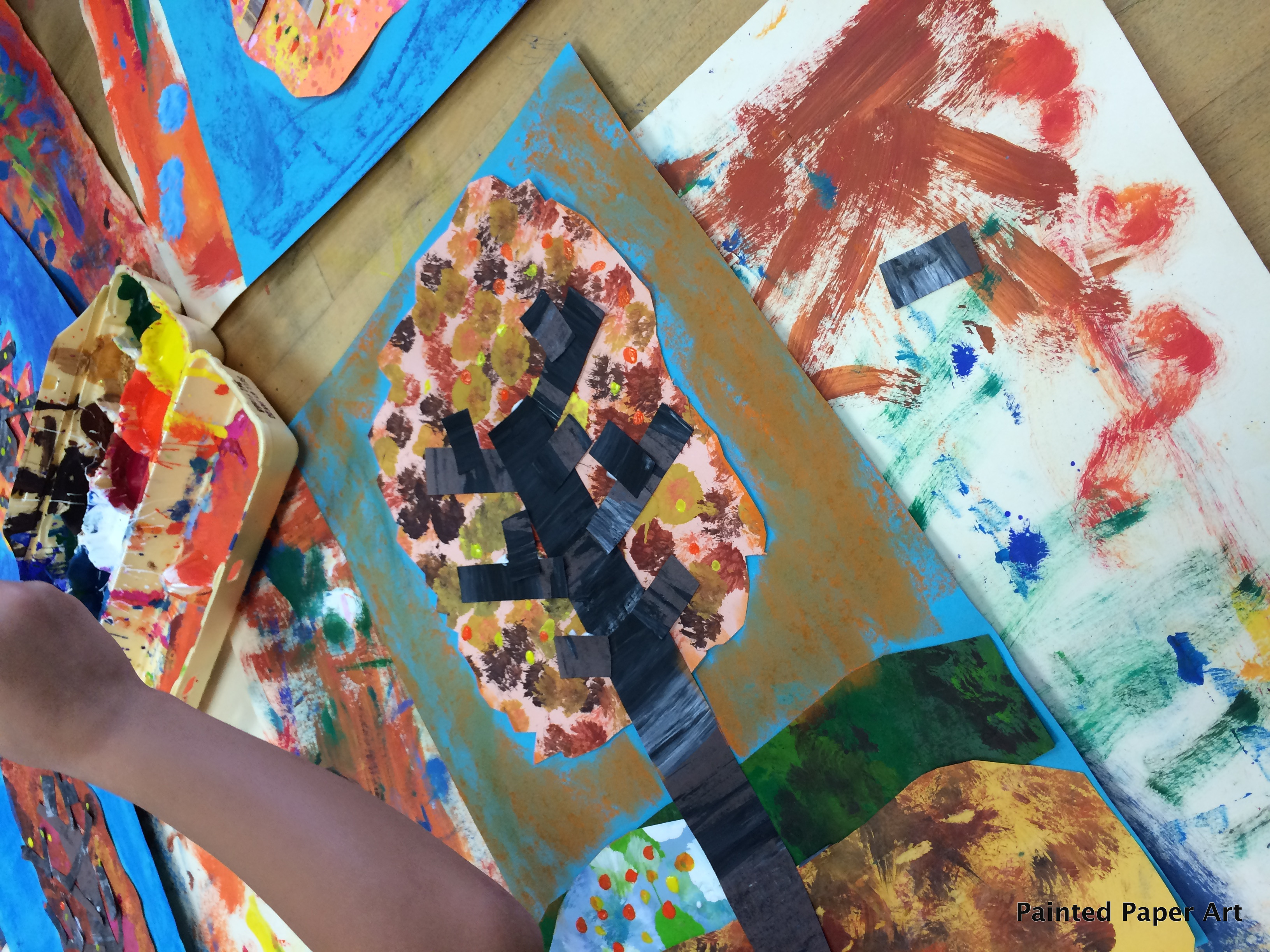 Let dry.  Display with fun painted paper leaves.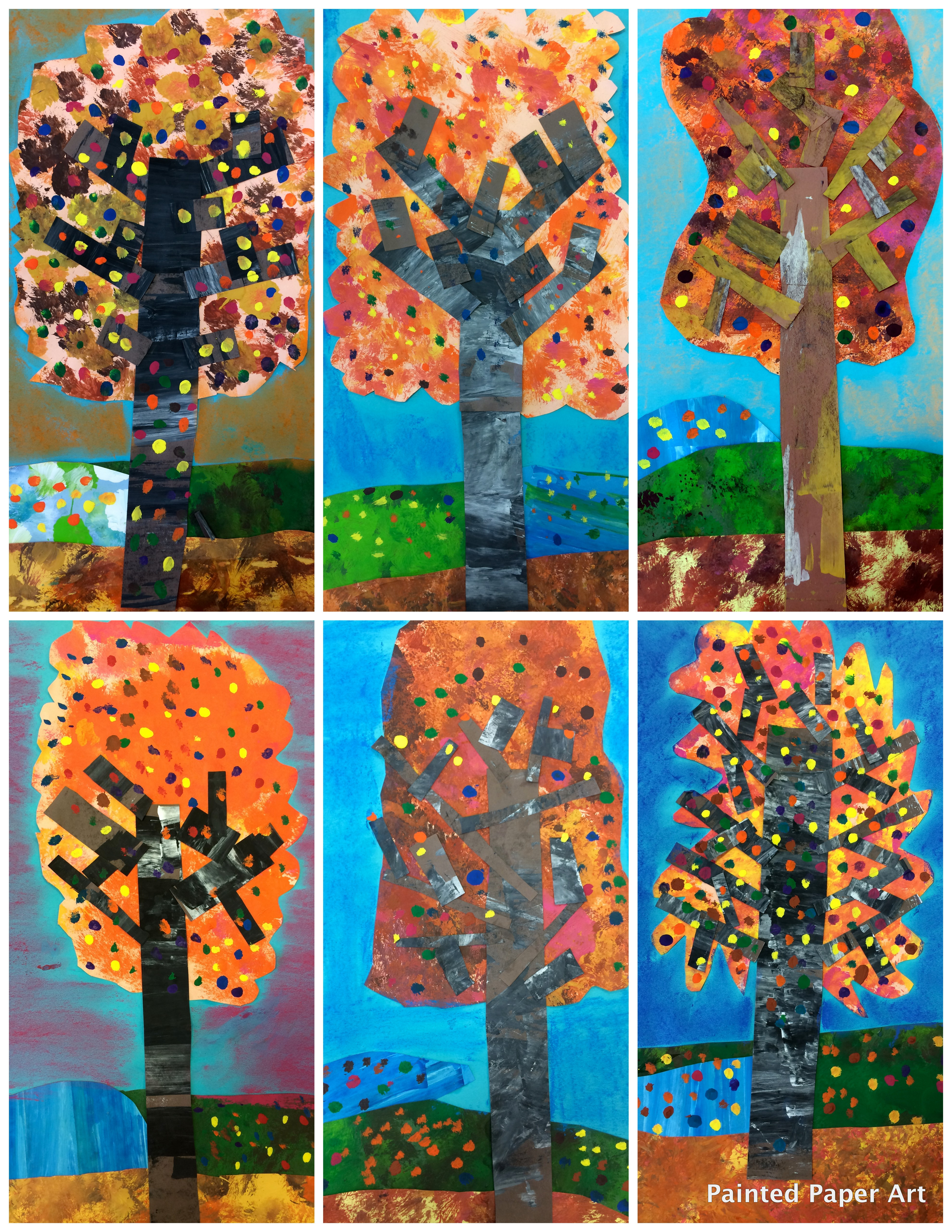 Thanks for stopping by!
Keep on creating!
Laura
SaveSave