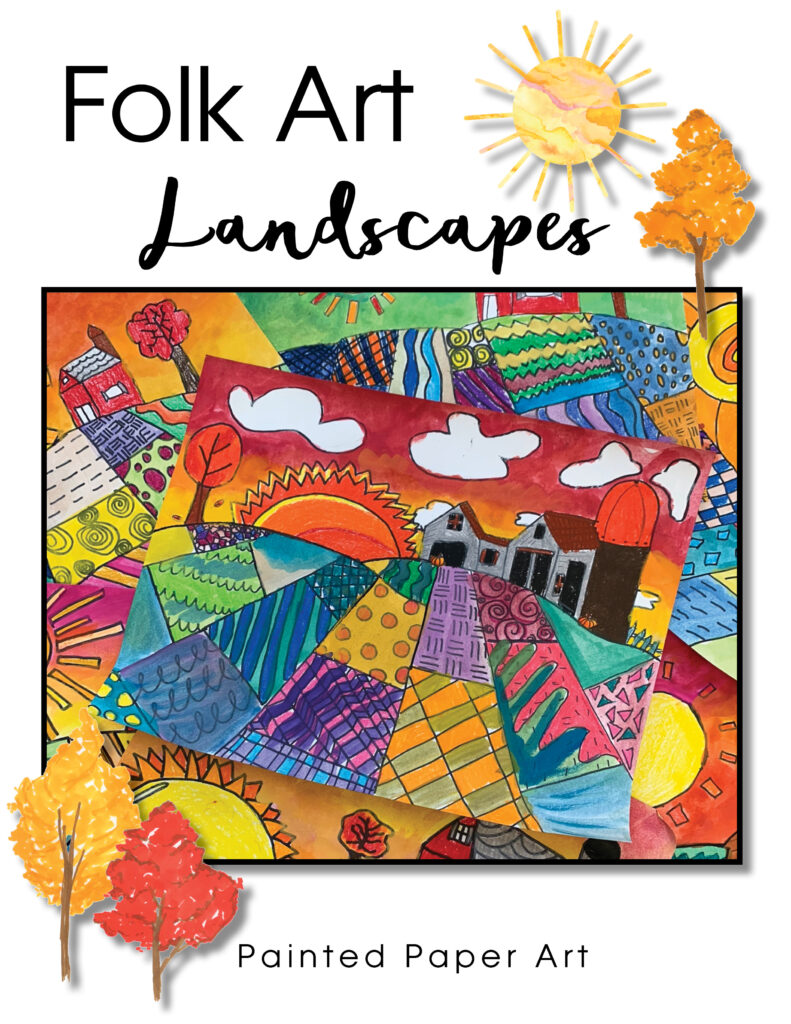 Who doesn't love patterns?
Two things that my little artists are great at are Painting and Patterns!
In art class, we discuss various types of patterns, a complex pattern, and a motif? These fun folk art landscapes combine both concepts. We looked at the work of artist Heather Galler's stunning folk art patterned paintings check out her paintings and be prepared to fall in love.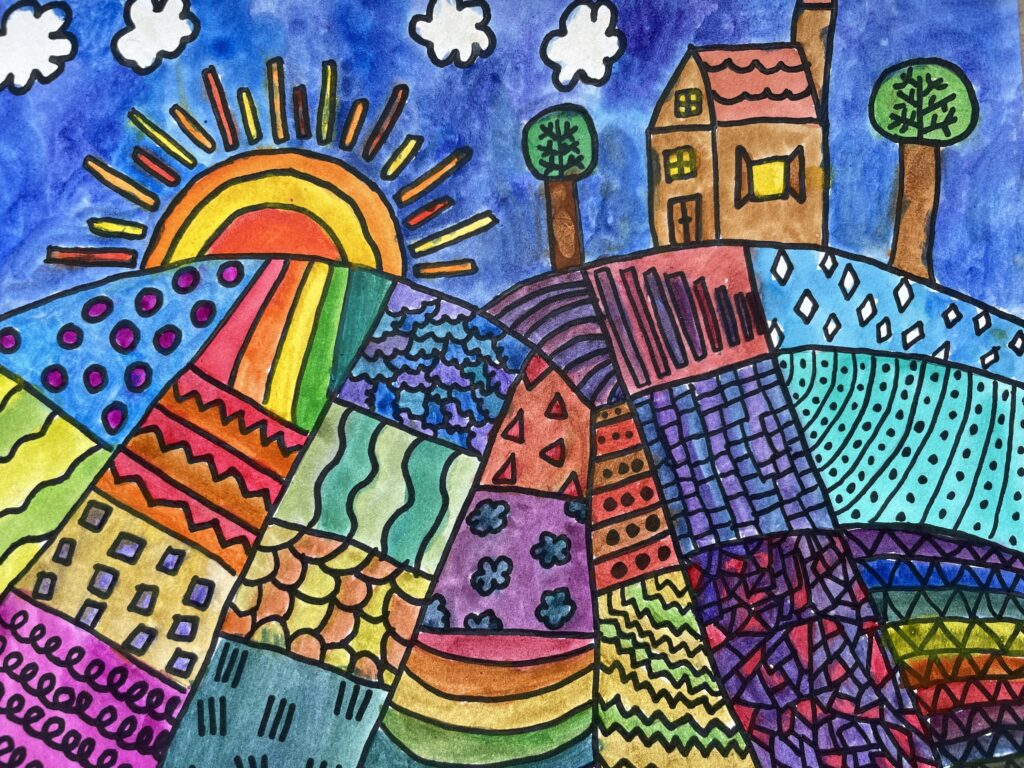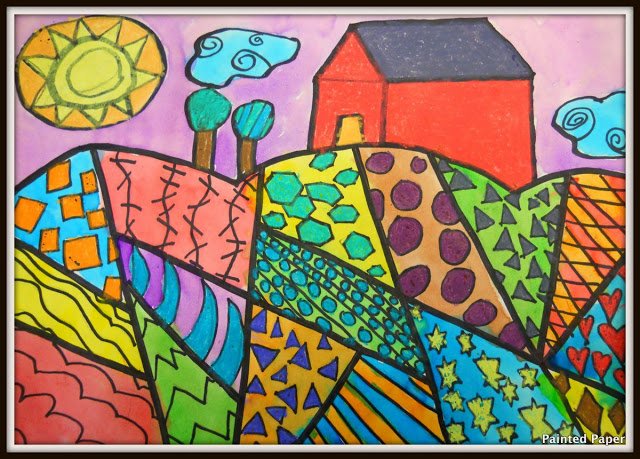 Studio Time
Day One: Using a pencil, create at least 15 diagonal lines (use a ruler for clean, sharp lines). Add various patterns in the shapes created by the lines. Next add trees, sun or moon, clouds and barns to the rest of the landscape.
Day Two: Use a sharpie and retrace over EVERYTHING. Once the black lines are complete use Crayola Construction Paper Crayons to add color in just the shapes not the backgrounds.
Day Three: Paint the background areas with liquid watercolor paints. I love using Crayola Mixing Watercolors- the colors are so vivid.
Supplies Needed:
• White Drawing Paper
• Black Sharpies
• Pencils
• Ruler
• Crayola Construction Paper Crayons
• Watercolors, water container and paintbrushes
• Placemat to protect table
Gallery
Lastly, when the paint was dry we matted them and added our painted paper placemats cut into strips for the border. Recycle- Reuse- Repurpose!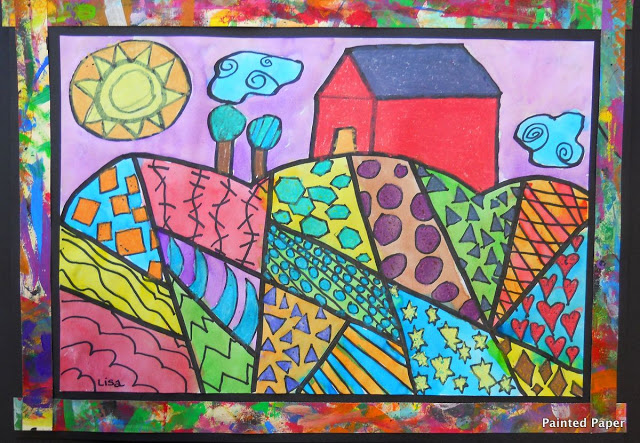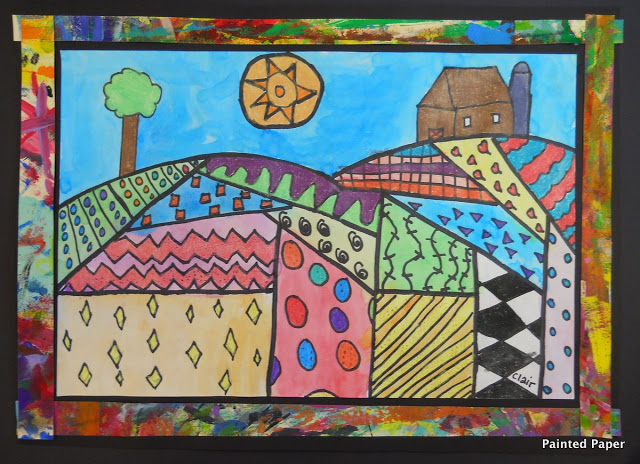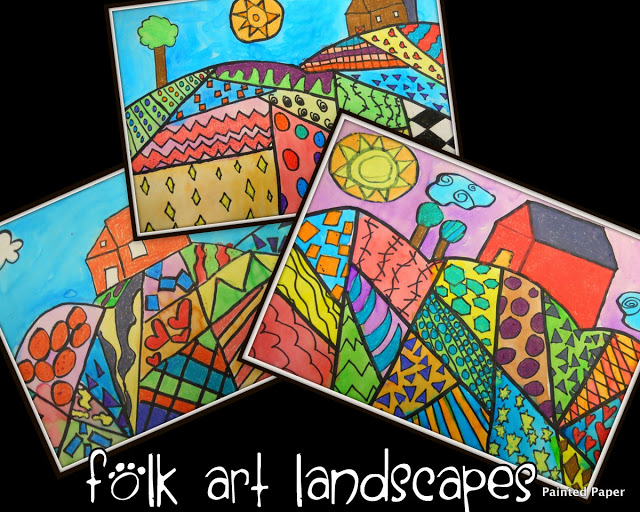 Keep On Creating!

SaveSave