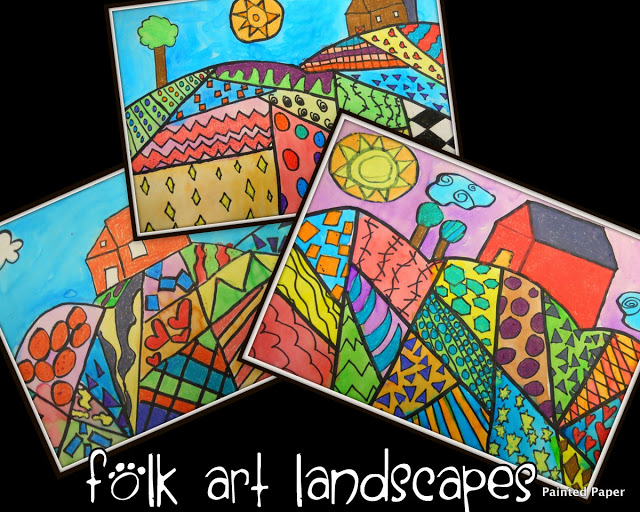 Who doesn't love patterns? 
Two things that my students are great at are Painting and Patterns!
In class we discuss what is a symbol versus a pattern? What is a complex pattern? 
What is a motif? These fun folk art landscapes combine both concepts.  
Fifth grade students looked at the work of artist Heather Galler's stunning folk art paintings. 
She has awesome patterns so be prepared to fall in love. 
You can check it out here.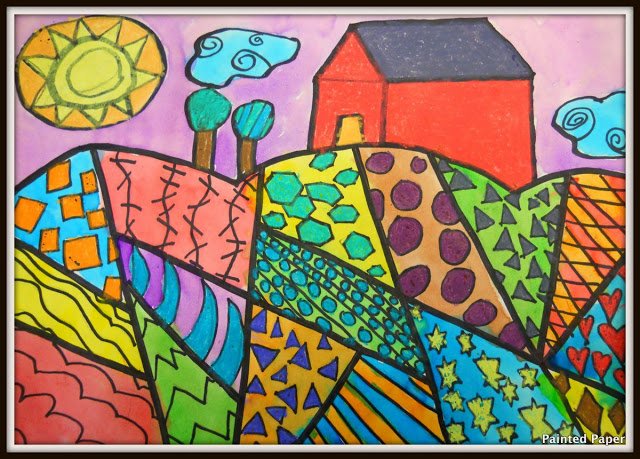 Week one: Students created their designs with pencil. Students need at least 15 sections with various patterns. Trees, suns and barns were all added.
Week Two: Students used a sharpie and outlined EVERYTHING. Once the outlining was complete students used Crayola Construction Paper Crayons to color in just the shapes not the backgrounds.
Week Three: Students painted the background with liquid watercolor paints. I had the premix in muffin containers so that the colors would be vivid.

12 x 18 white drawing paper
Crayola Construction Paper Crayons
Lastly, when the paint was dry we matted them and added our paintedpaper placemats cut into strips for the border. Recycle- Reuse- Repurpose!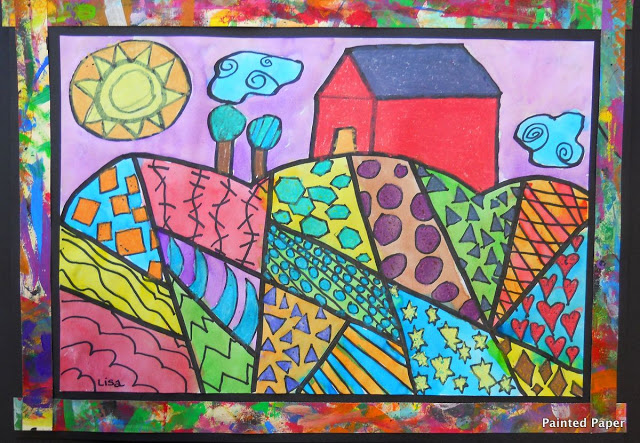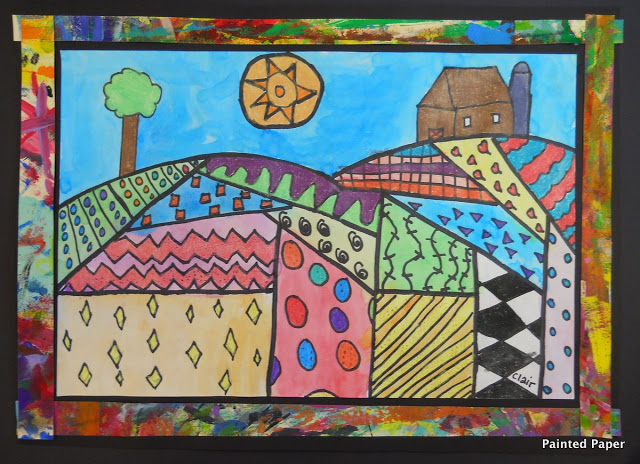 Keep on Creating! 
Laura xoxo
SaveSave