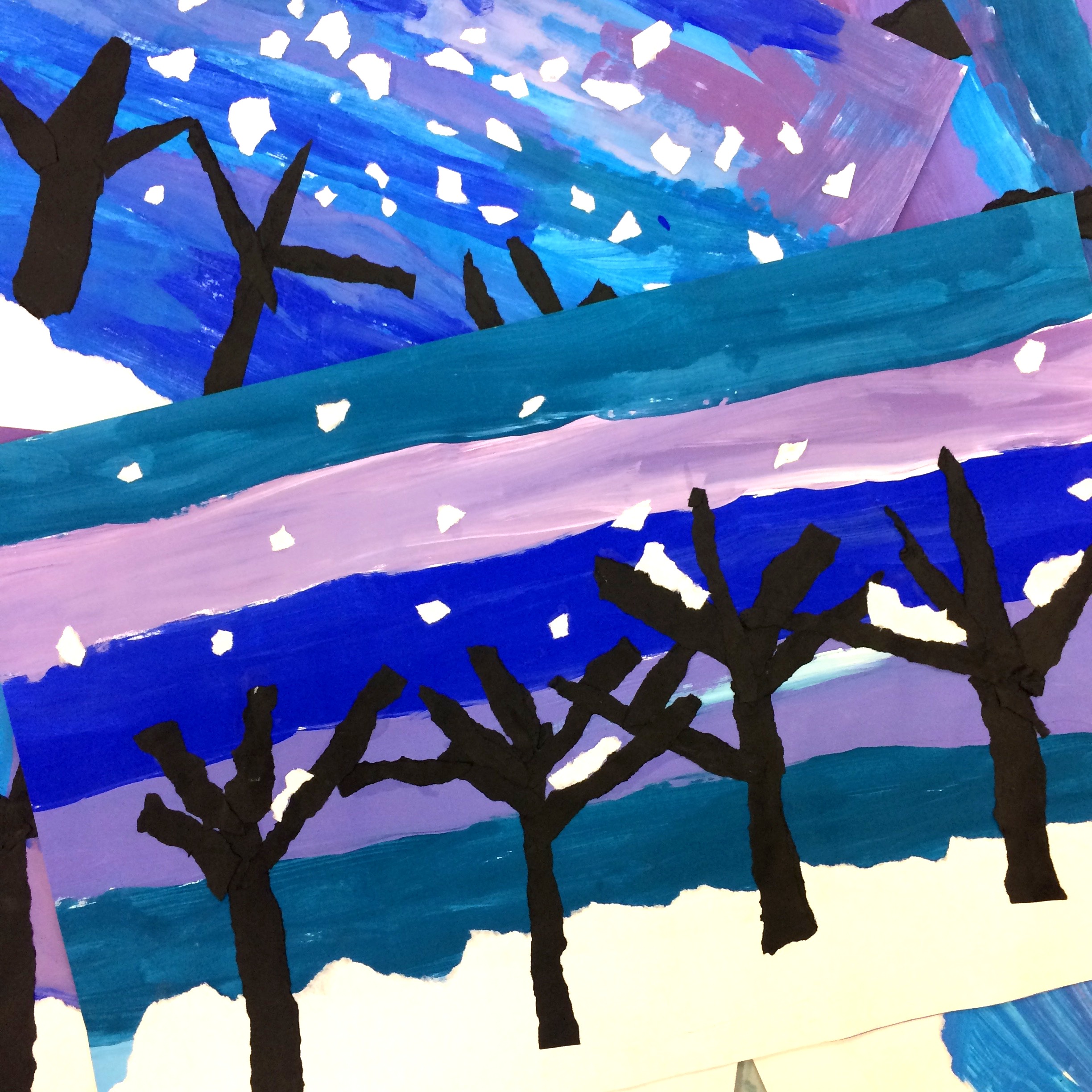 Winter Landscapes With Textured Trees…
Supplies Needed:
White Paper
Black Paper
Glue
Tempera paint – (Blue, Purple, and White)
Paint Brushes
Creating the Background:
First paint shades of blues and purples on horizontally place paper then add white to create beautiful tints to the painting.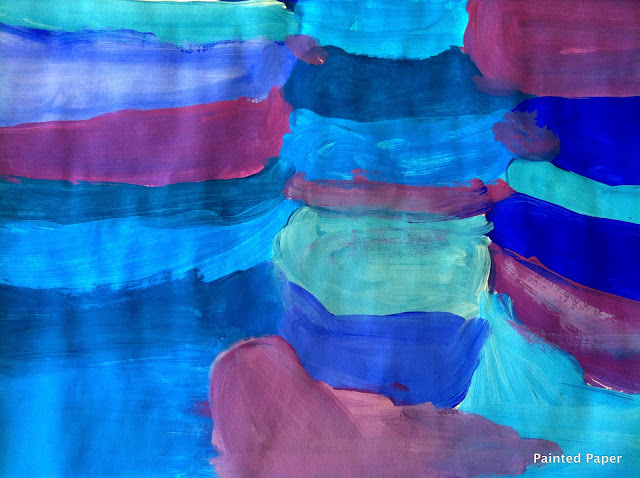 Adding Paper Details:
Tear white paper to represent horizontal snow then glue the white paper to the bottom of the painting.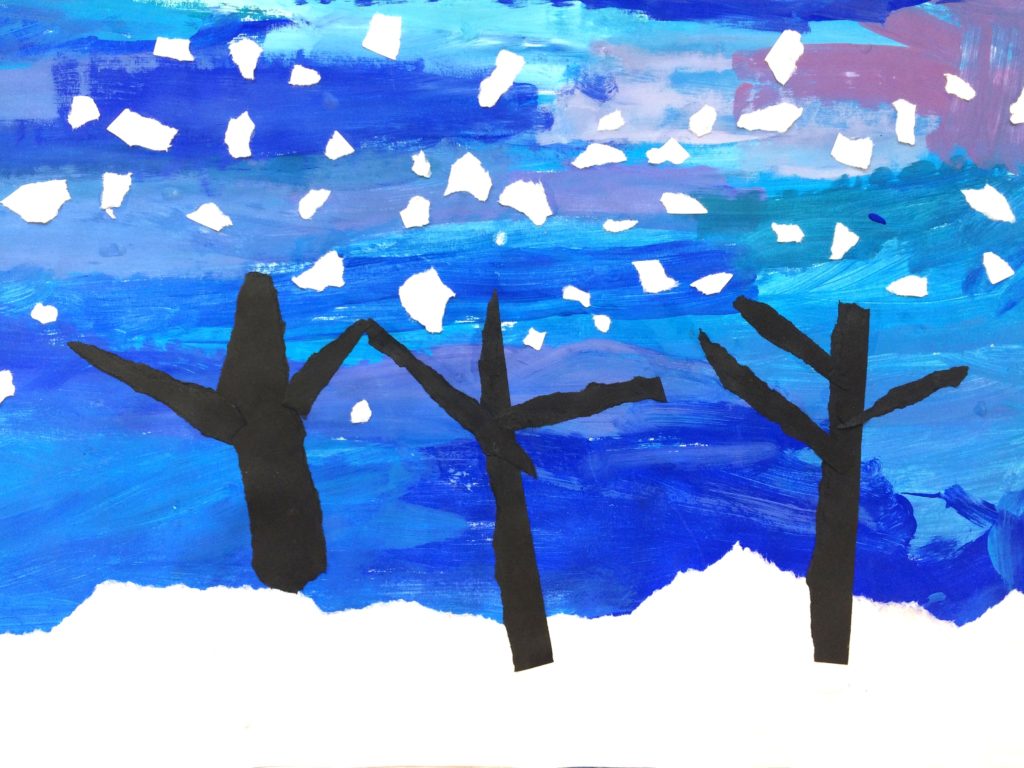 Next, create trees by tearing trunks then adding branches. Next add delicate snow on the branches and small torn pieces to represent snowflakes.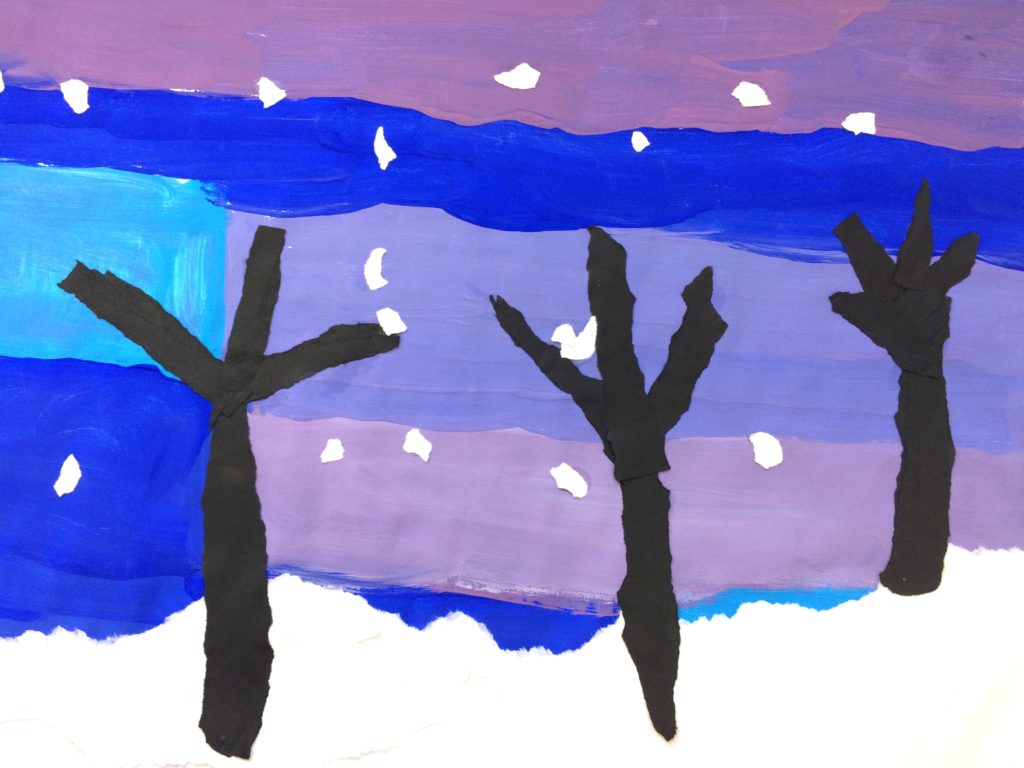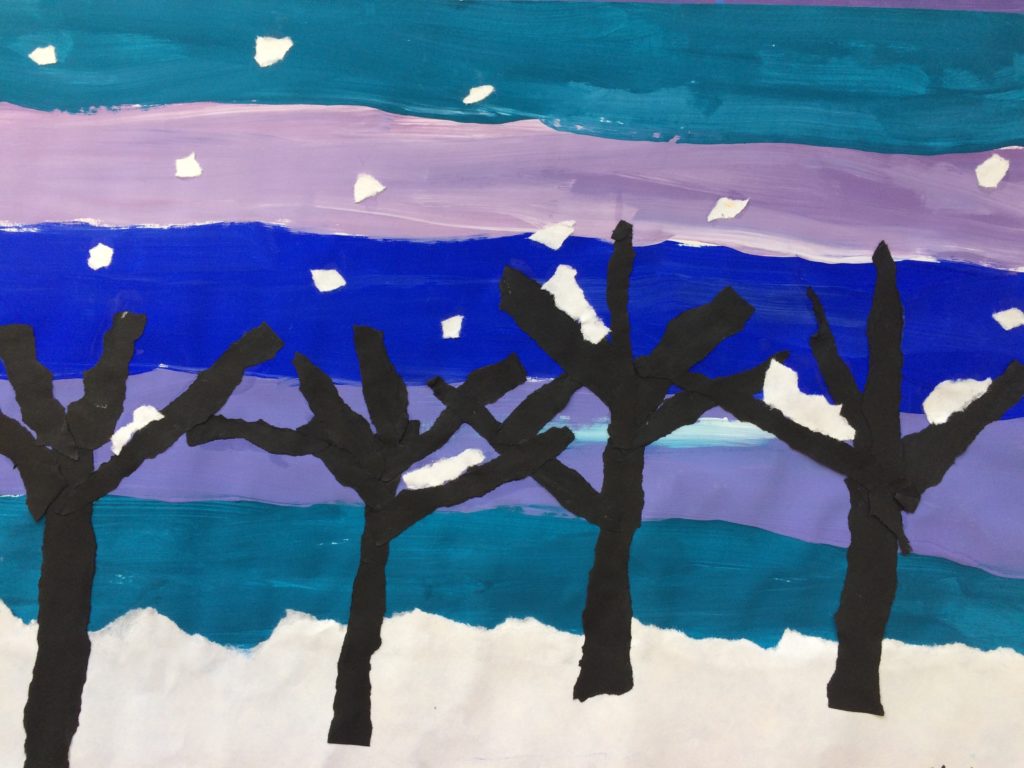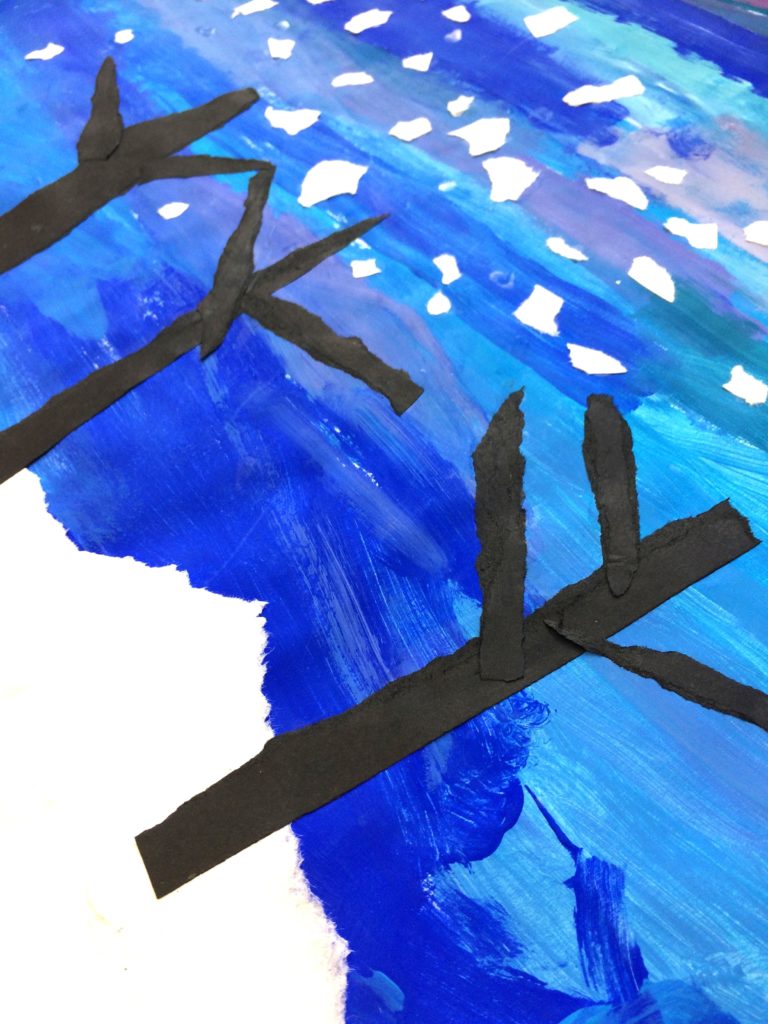 Keep on Creating!