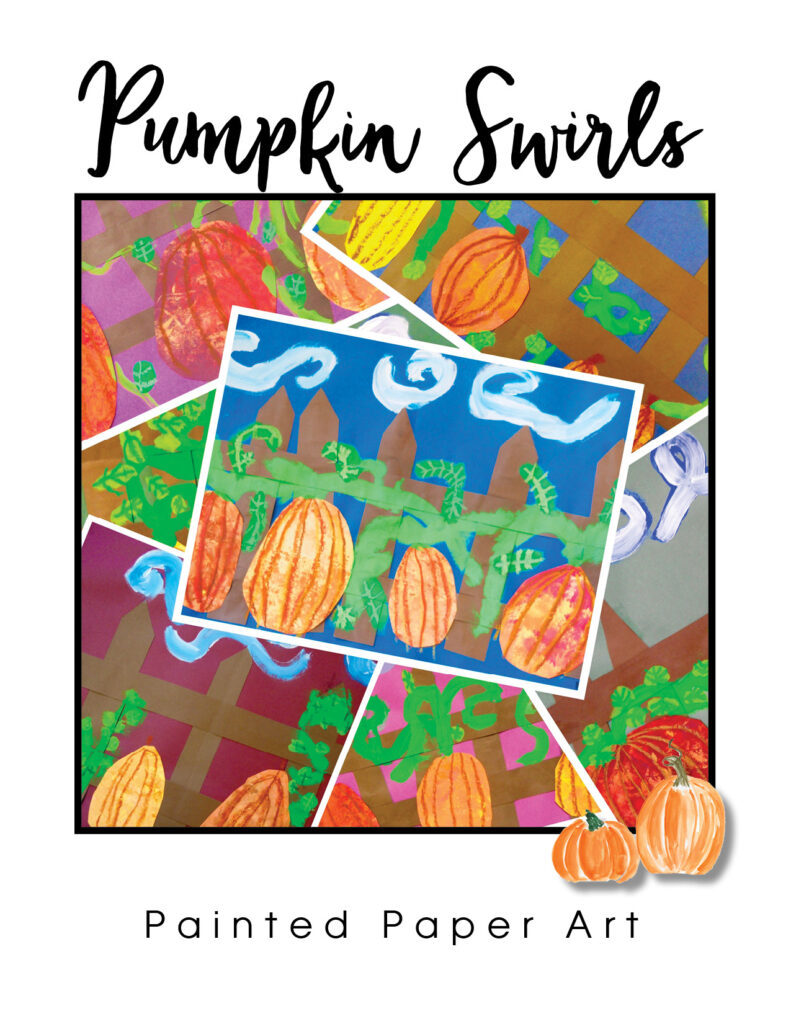 How can you not love pumpkins! My students absolutely LOVE pumpkin projects. This one is a perfect mixed media project- lots of materials.
Supplies Needed
• Dark construction paper 12 x 18
• Strips – 1 inch – brown paper for picket fence
• Tempera Paint – Orange, Yellow, Red, Green, Blue and White
• Paint Brushes
• Glue, Scissors, Pencil
• Oil Pastels for ridges on the pumpkins.
Studio Class One
First, my little artists looked at the different stages of a pumpkin's life cycle : seed, sprout, vine, flower, pumpkin before creating their artwork.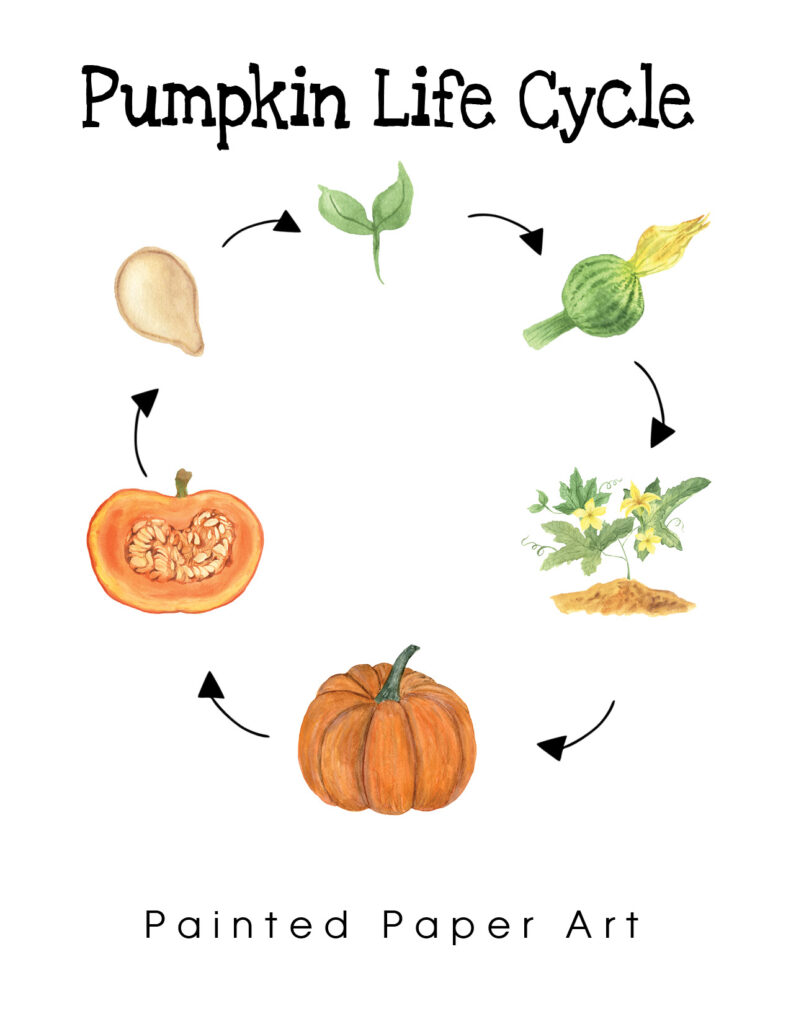 Create beautiful painted paper with warm colored tempera paints. Let Dry.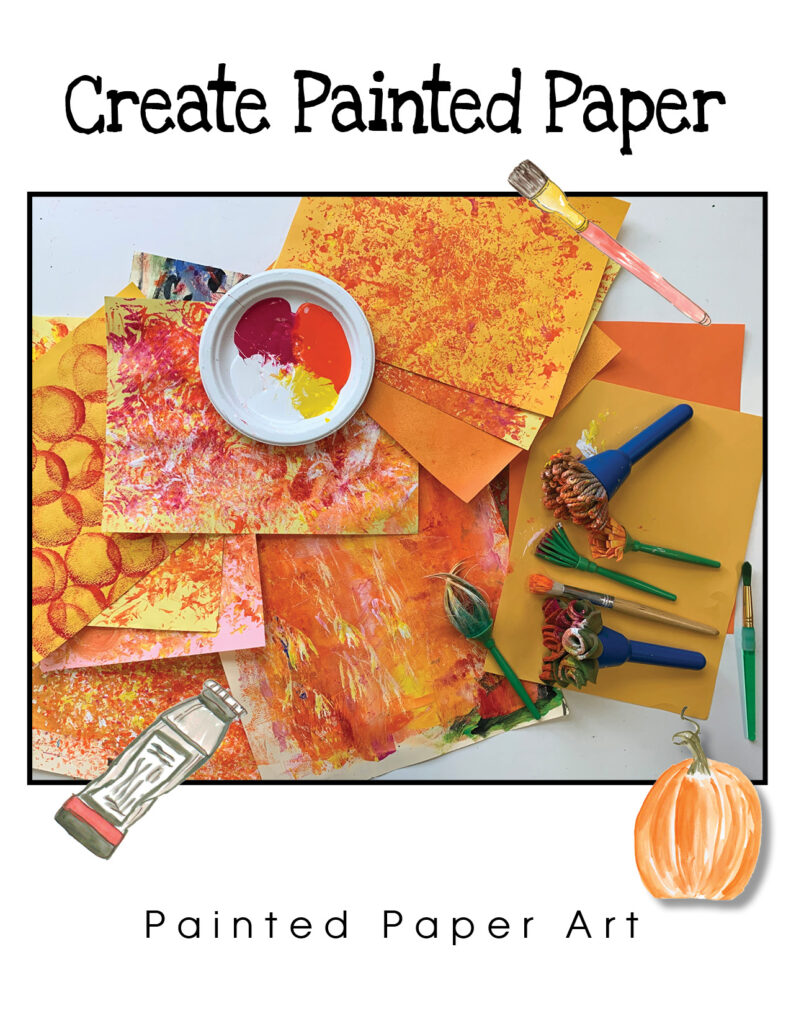 Studio Class 2
Create picket fences with strips of brown paper, glued down onto a darker piece of construction paper. Next, cut various shapes and sizes of pumpkins out of the different shades of painted paper. Glue down pumpkins, then add with green tempera paint curvy vines and leaves on top of the pumpkins and finish with blue and white swirls in the sky.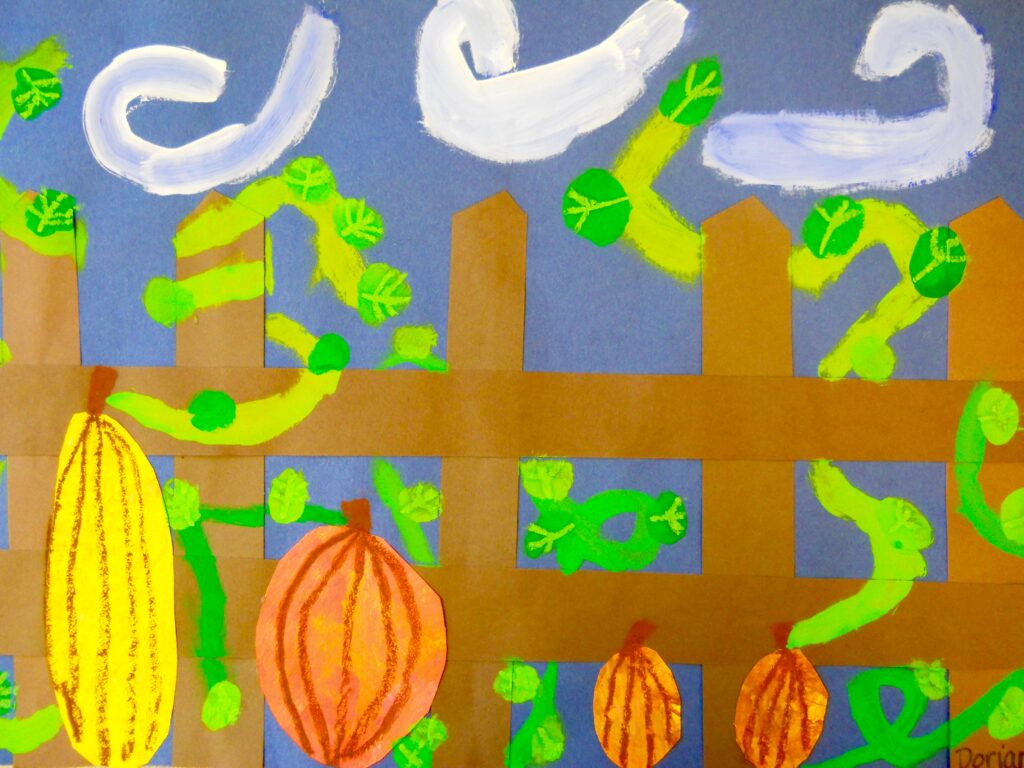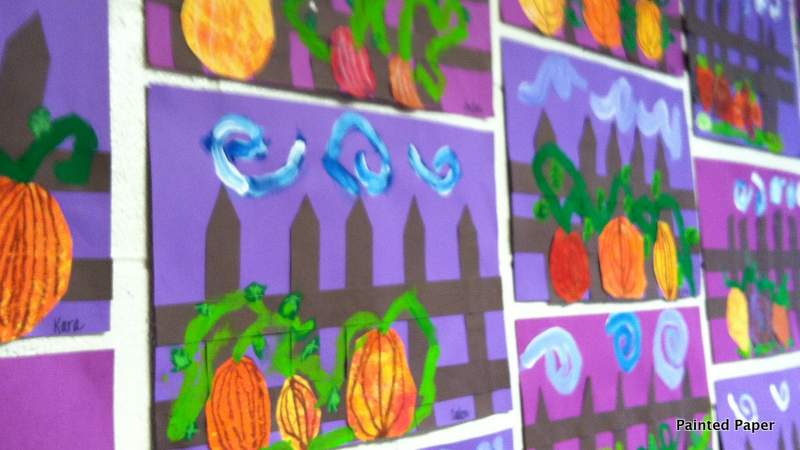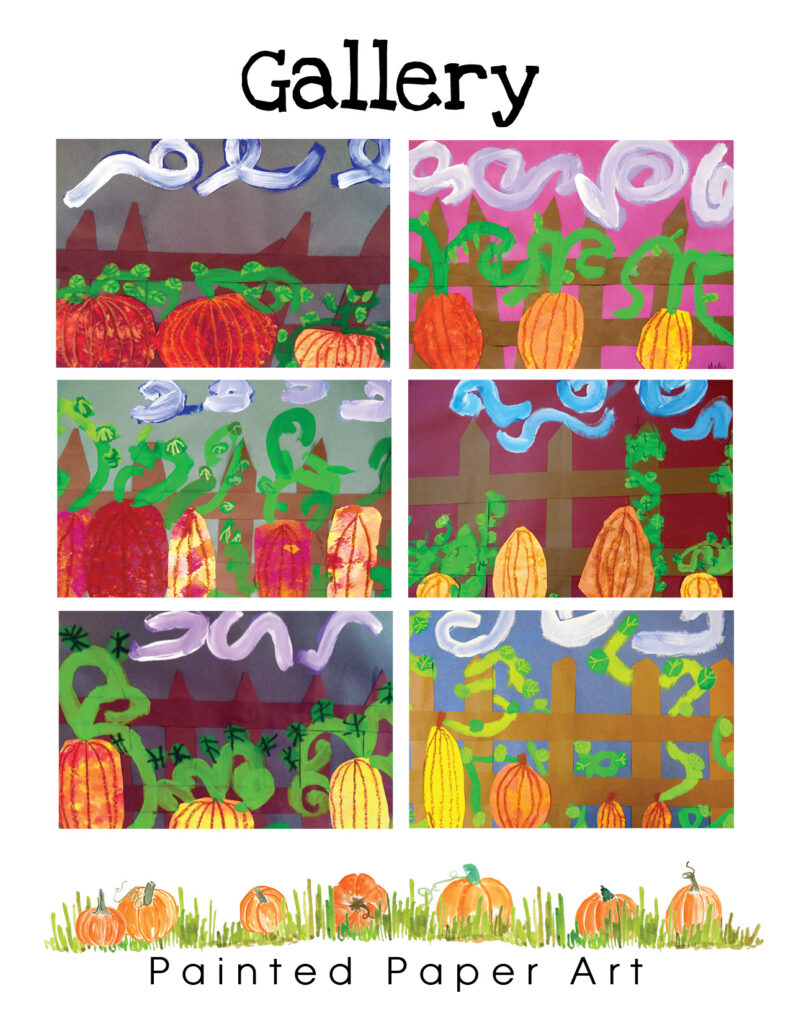 Keep on Creating!