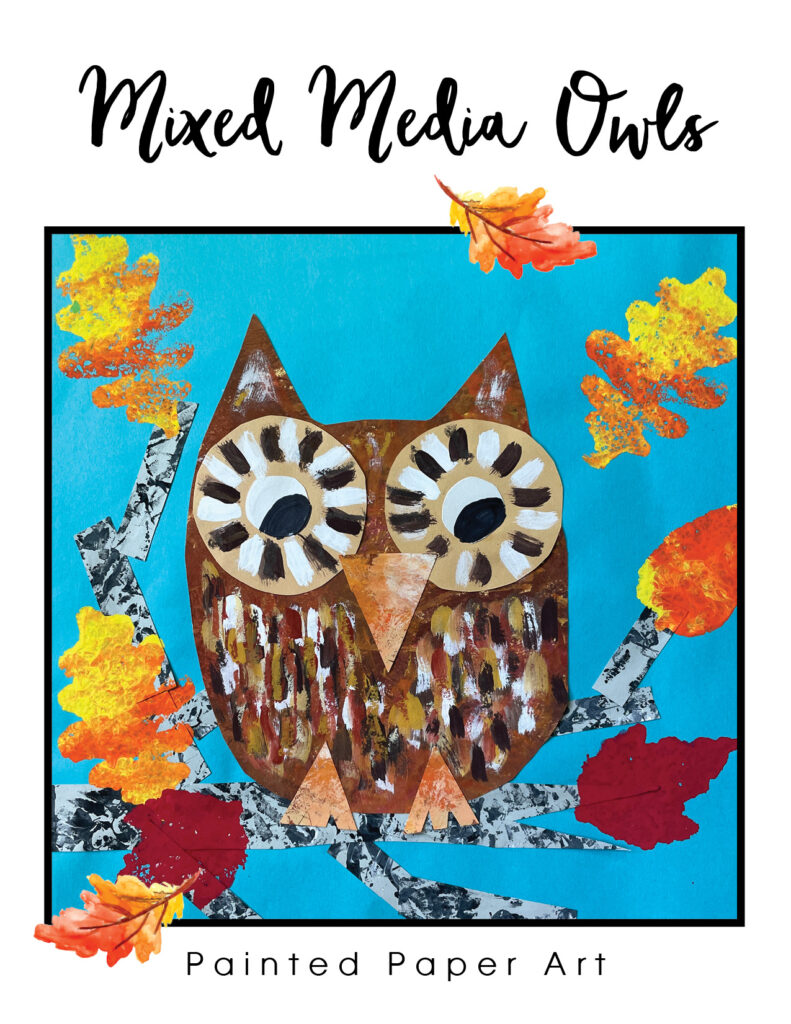 Welcome Fall and all the beautiful colors that it produces!
I saw this adorable book at the book fair and I knew I had to do a project with my little artists based off these illustrations. This is a perfect mixed media project that has painted paper, cutting, gluing, painting, and printmaking. This was process oriented which resulted in some beautiful projects at the end.
First, I read this adorable book Twinkle, Twinkle, Little Star by Jane Cabrera. I suggested for my students to examine the various textures of the animals in the book. They loved listening to the story and looking at all the details of the creatures.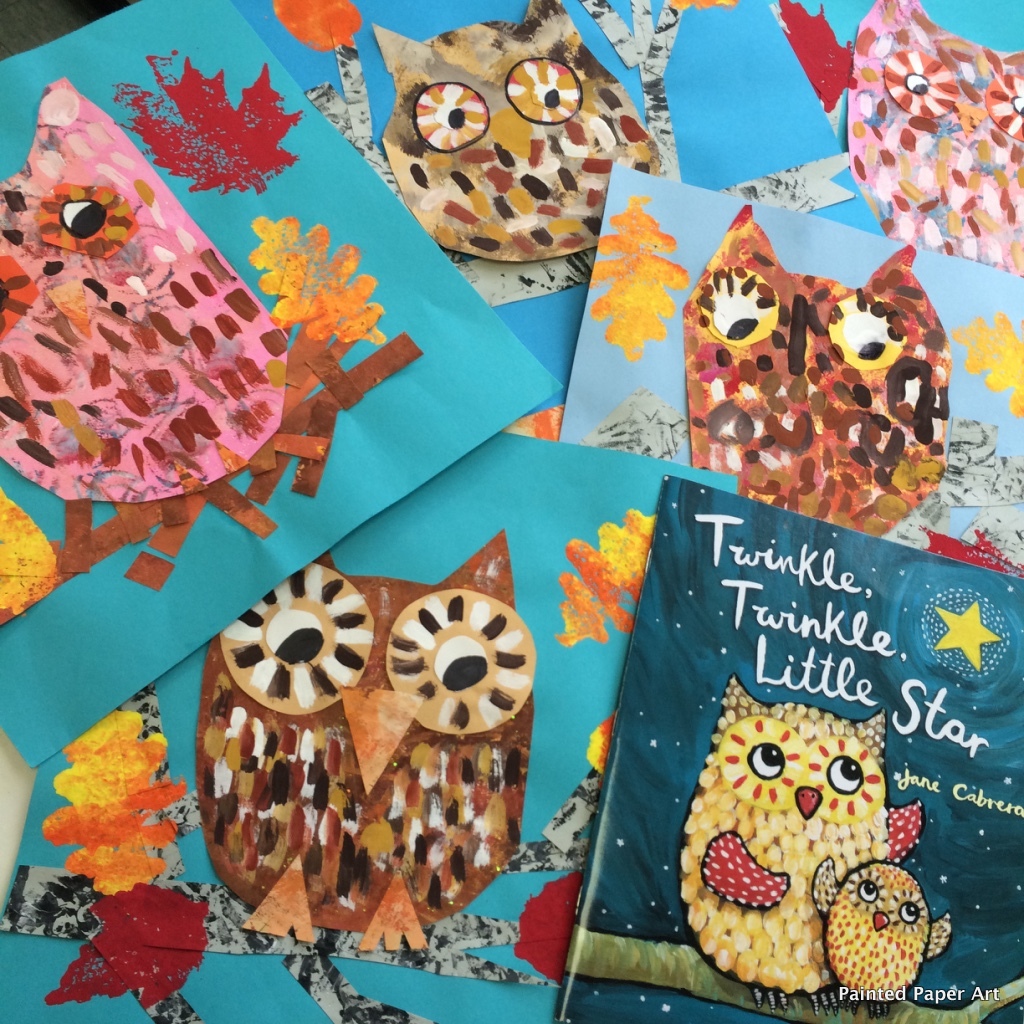 Creating the Owl
Create an owl from previously painted paper. I had various templates of owls to get my students started working. Many of my students feel confident starting with a template (pattern) of an owl. It works for me and builds their confidence, especially at the beginning of the year. Remember, what works for me, you may not want to do and vice versa. That's ok! That is the beauty of different teaching styles.
After the owl body is created, add big symmetrical circle eyes, and smaller symmetrical circles for the inner part of the eye. Use a black Sharpie to create the pupils. Circle templates will help guide artists when creating circles. After the circles were created, cut out, and glue down all the shapes and let dry.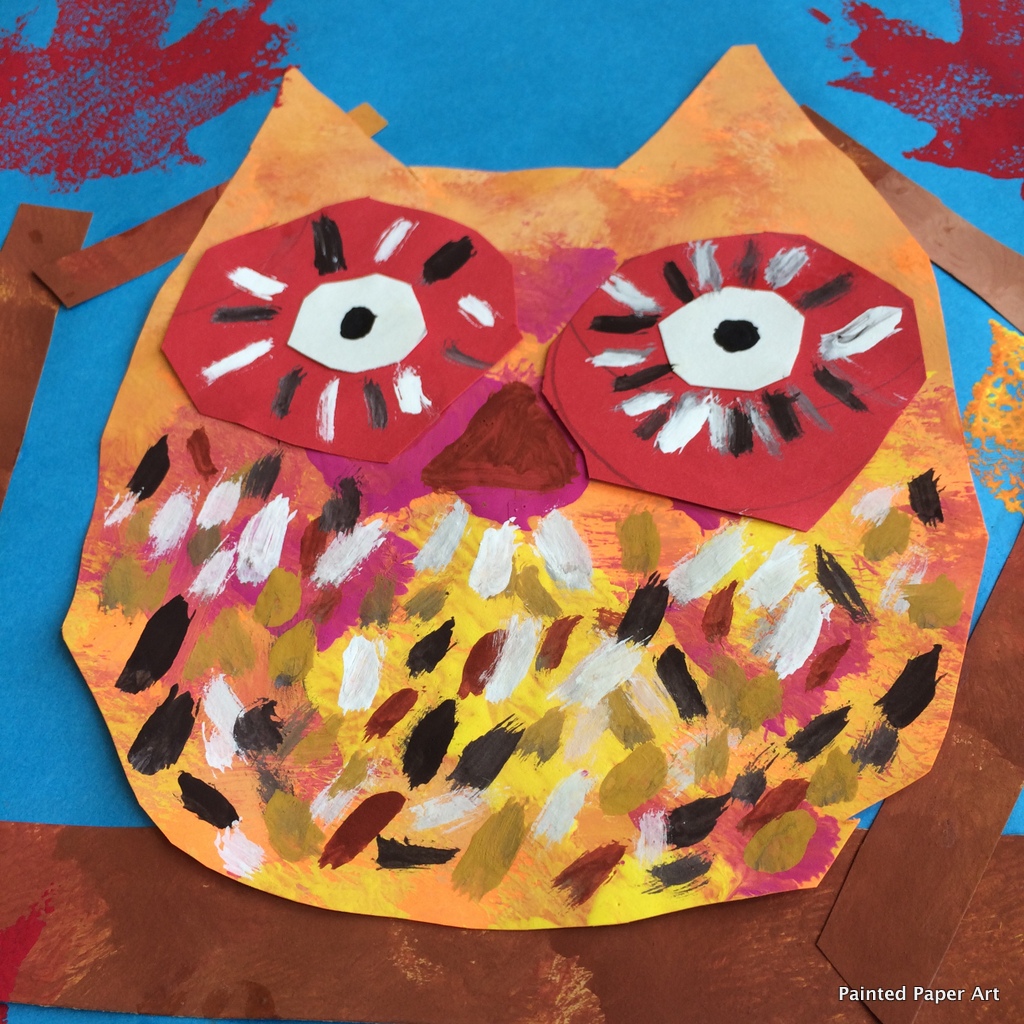 Creating the Background
Use a 12″ x 12″ piece of construction paper as a background. Create a branch from a strip of painted paper. Consider cutting the strip in half the long way, creating 2 long thinner strips. Glue one down to form the main branch and then cut the other strip into smaller pieces to form small branching twigs.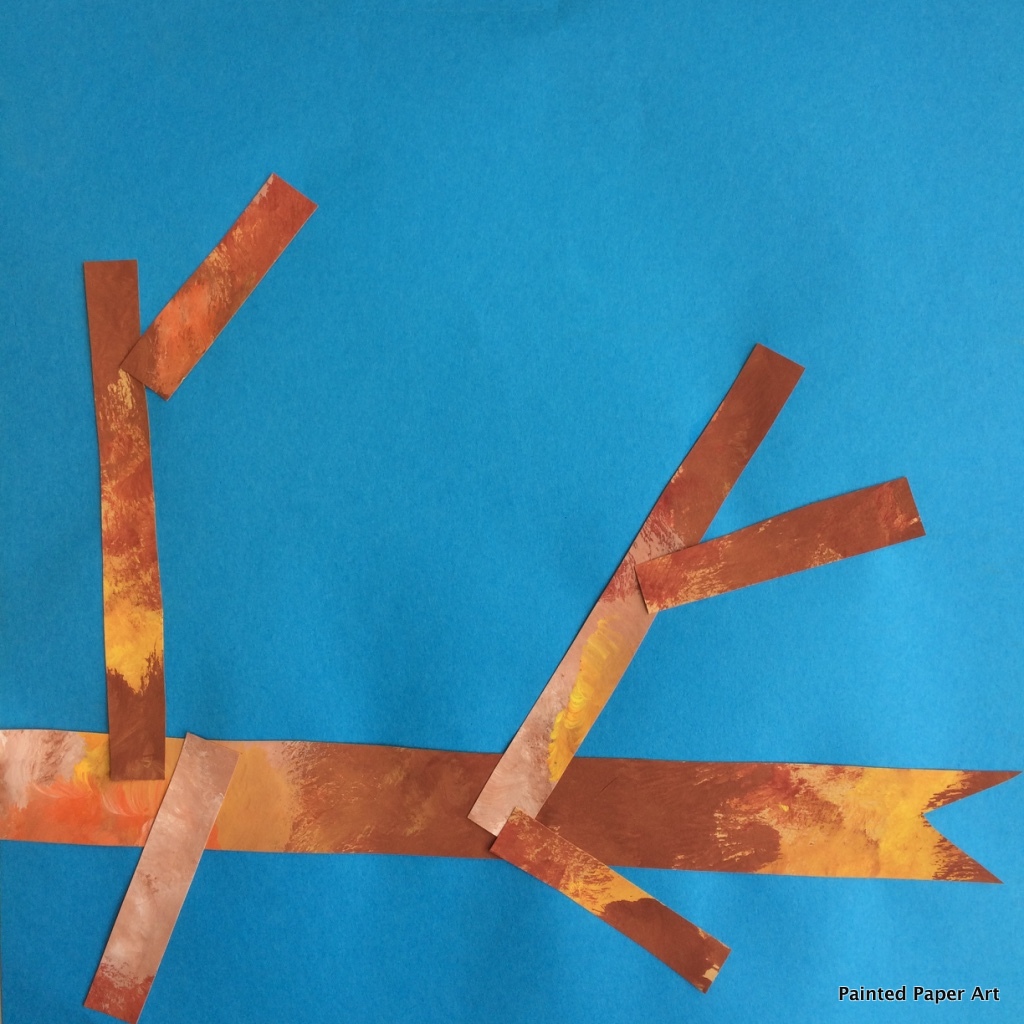 Glue down the owl after all the branches and twigs are glued down.
Add feather texture to the owl's body. Use small brushes and tempera paint and apply short, vertical lines.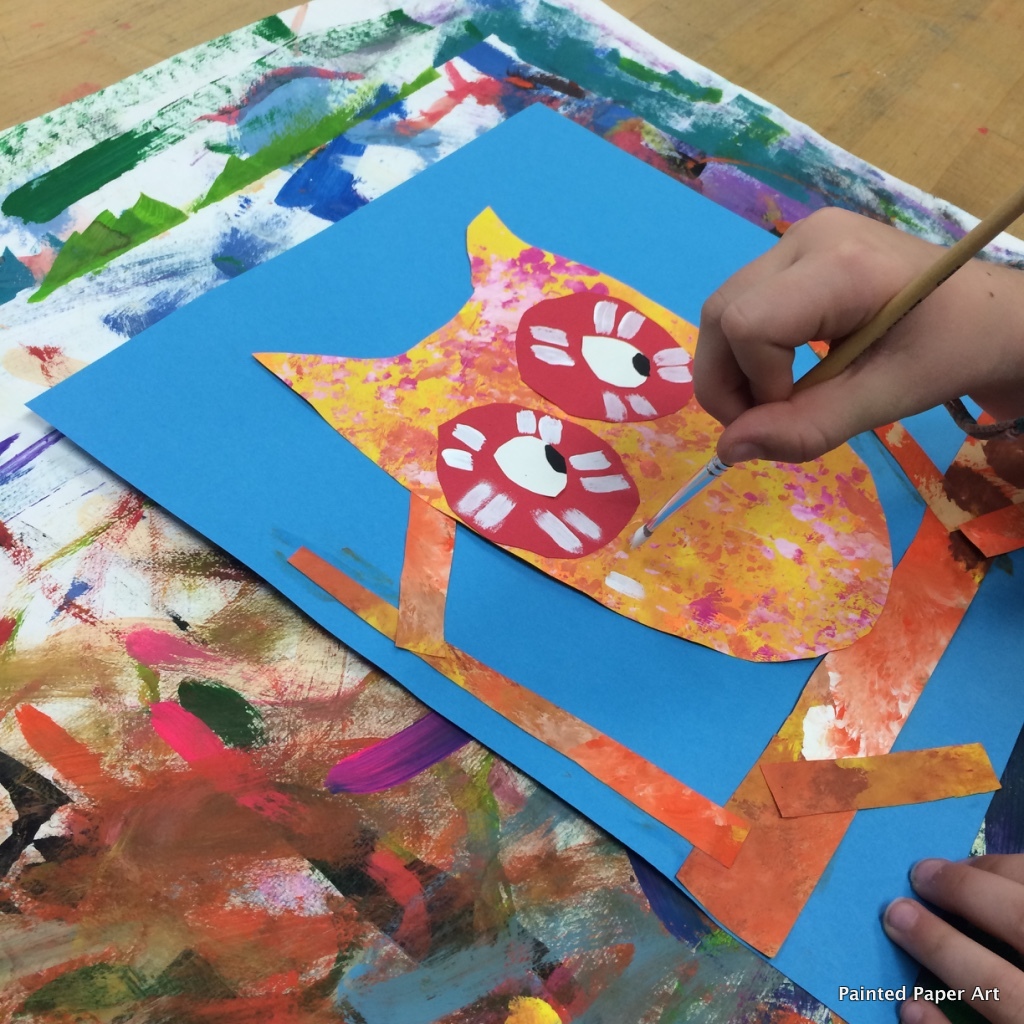 Neutral color paints applied around the eyes and on the body look great. Some students added painted paper beaks and claws while other painted on their beaks.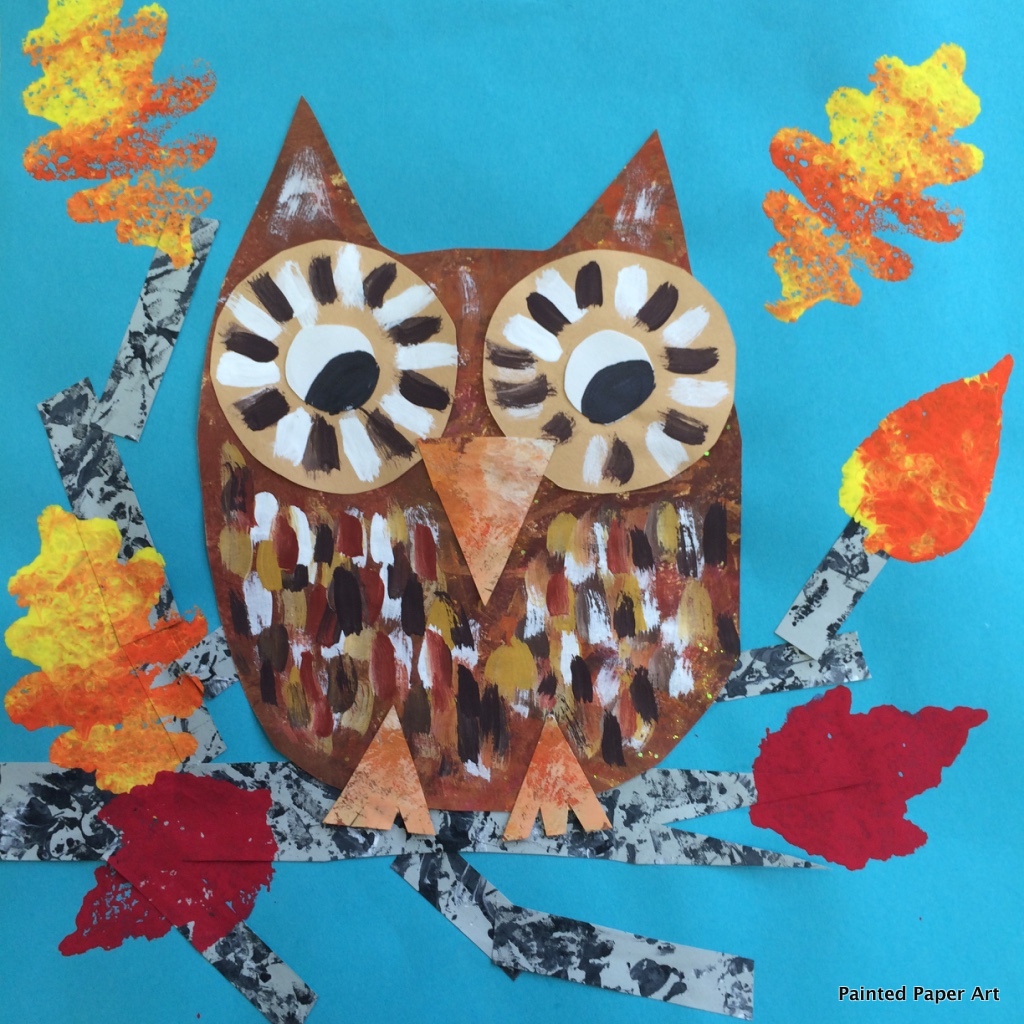 Creating Leaves
The last step is to have students stamp various leaves on their papers. I purchased these fun leaf sponges thru Roylco. You can purchase here I had so many kids tell me "This was the best project EVER". Lots of different materials went thru their hands. I loved seeing little artists making a connection to their owls, naming them and saying sweet things about the creatures they created.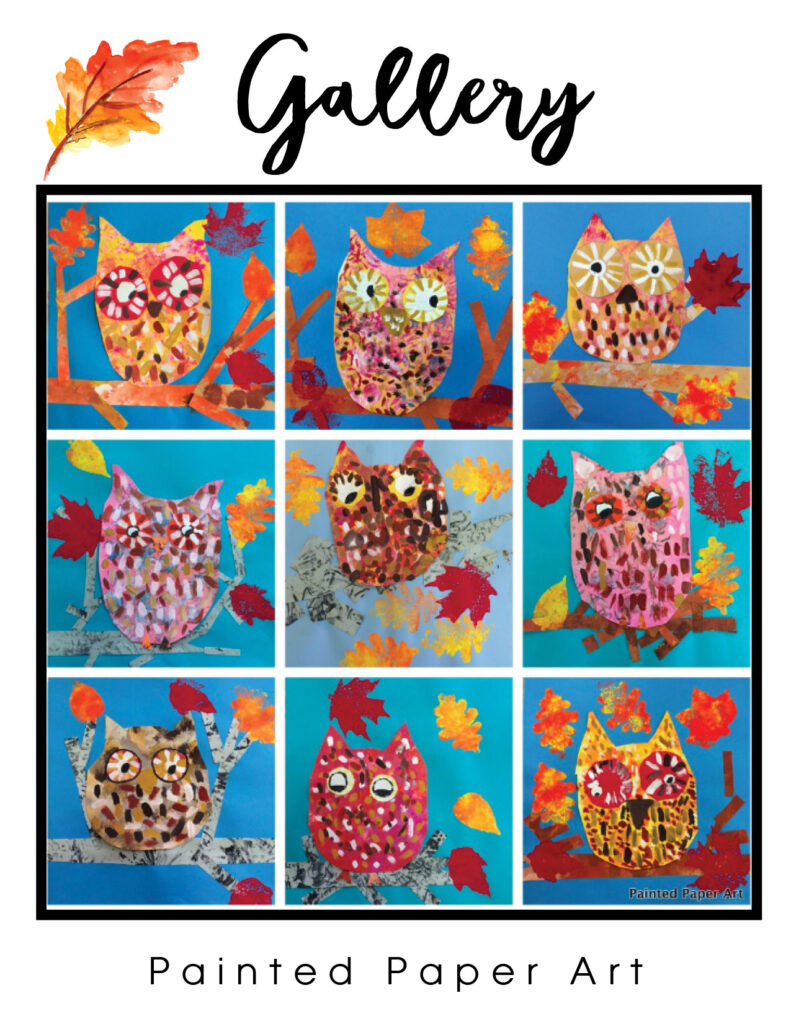 Happy Fall!